Nature Republic's recent announcement that they will no longer be in Malaysia was received with plenty of disappointment. Most of the comments came pouring in from fans of the Korean skincare brand's bestselling aloe vera gel.



Nature Republic's journey in Malaysia had not been smooth sailing. In fact, there has been a case where a customer purchased a counterfeit Nature Republic aloe vera gel from an online store. Still, this did not seem to tarnish Nature Republic's image in the eyes of its true fans. As such, the brand's untimely departure was met with much panic.
If you're wondering where you can purchase aloe vera soothing gels next, we've rounded up 7 other Korean skincare brands similar to the cult favourite.
1. Missha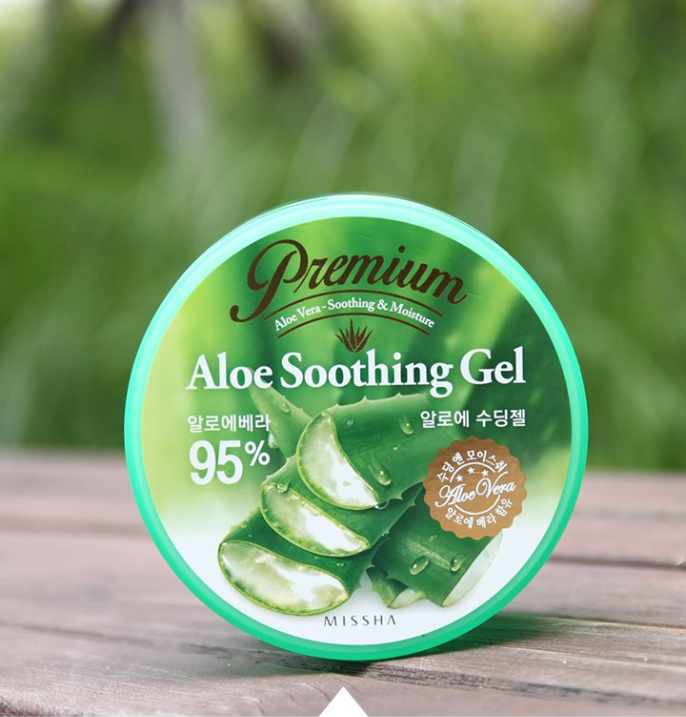 Missha entered the Malaysian market not too long ago with a flagship store located at Sunway Pyramid. Not all Korean skincare brands create a range of products specifically for men but this brand does, so if you're looking to get products for your significant other, this could be one to look up. In comparison with other Korean brands, the packaging of Missha's products have a more polished, grown-up look to it. Similar to Nature Republic, Missha's soothing aloe vera gel comes in the form of a tub.
2. Innisfree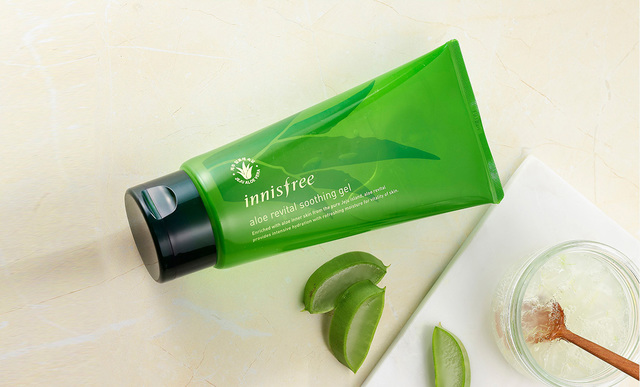 Innisfree labels themselves as a Korean naturalism cosmetic brand sharing the benefits of natural ingredients derived from Jeju island. Their Aloe Revital Soothing Gel, though packaged to resemble a facial product, is actually suitable to be used on other parts of the body too. The product is also free of any colourant, mineral oil, artificial fragrances, animal ingredients and imidazolidinyl urea.
3. The Face Shop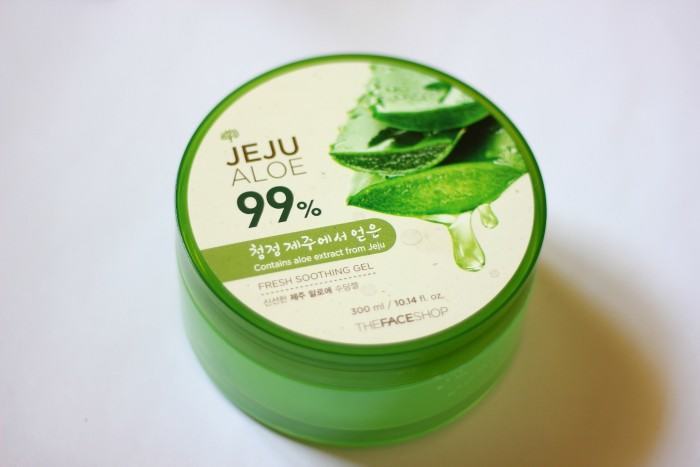 With 51 outlets nationwide, it's safe to say that there is a demand for The Face Shop's offerings which extend even to perfumes and nail polishes. In terms of its appearance, The Face Shop's Fresh Soothing Gel looks the most similar to Nature Republic, as compared to the other aloe vera gels in this list. However, where Nature Republic's gel only consists of 92% aloe, The Face Shop is made of almost 100% pure aloe extract from the Jeju islands.
4. Holika Holika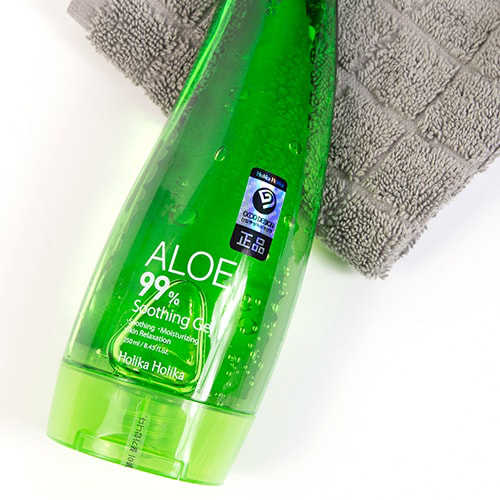 Holika Holika might not be as popular in Malaysia as it is in the West, with outlets in Canada, USA and Estonia just to name a few. However, it does have a unique design which resembles an actual aloe leaf. Product-wise, it is actually suitable to be used in one's hair and one of the ingredients in the gel is Citrullus Lanatus, which is a watermelon fruit extract. Though it is not made purely of aloe, it is an option worth considering if you miss your Nature Republic aloe vera gel.
5. Etude House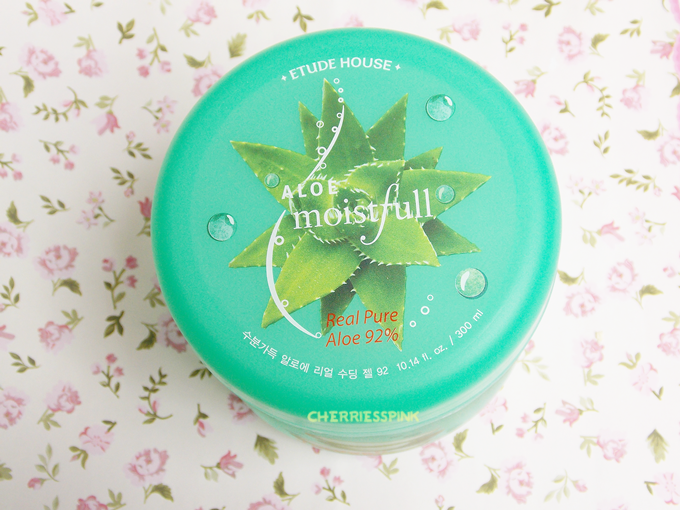 The Etude House store is known for its sweet, pink design and it feels like a place that Barbie would feel completely at home in. Though they are known more for their makeup products, you can also purchase skincare products here. Noting how Koreans are invested in looking after their skin, the brand even came up with products like a wrapping oil which is meant to retain the skin's moisture. Etude House's aloe vera gel is made of 92% aloe and it can also be used as a face mask.
6. Skin Food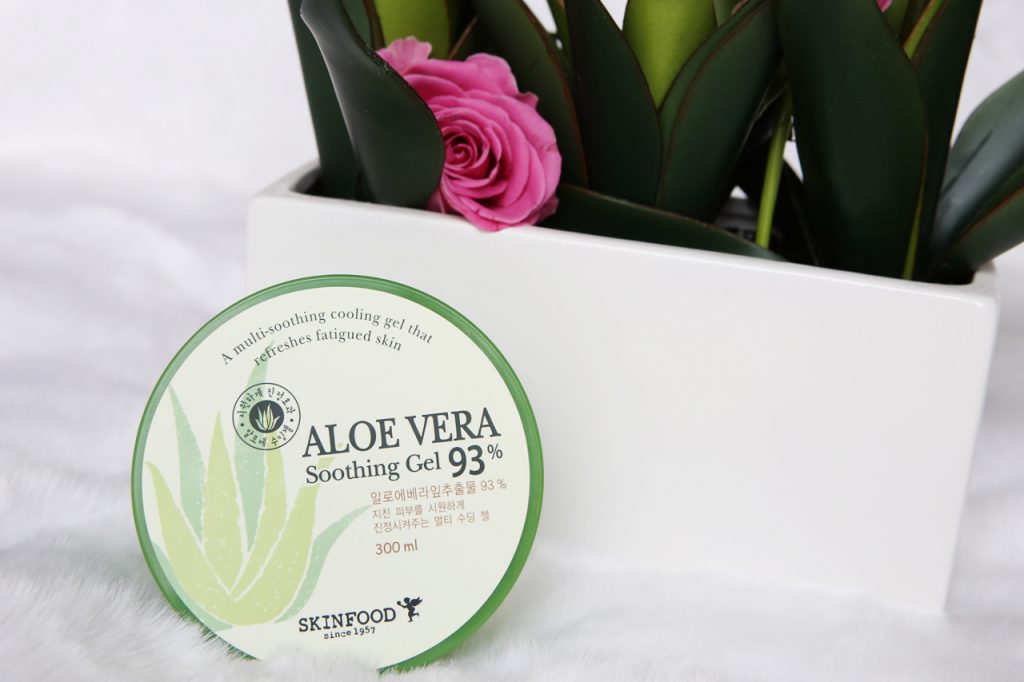 If you figured Skin Food's name does not hold any specific meaning to it, you're wrong. They're all about incorporating "food" into your skincare products and the motto they go by is: "You are what you eat. Healthy skin starts with food." Some of these food-based ingredients include egg whites, black sugar, royal honey, premium tomato, lettuce & cucumber, fresh apples, gold caviar, avocado, black pomegranate—and of course, aloe vera.
7. Banila.co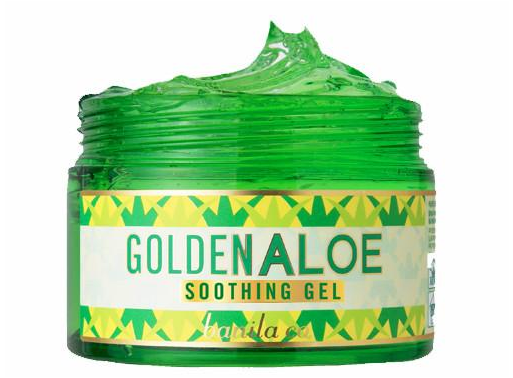 Banila.co's motto is in empowering women through enhancing their features with makeup or improving their skin through skincare products. For the Korean skincare brand, confidence equates beauty. Alongside their popular offerings like the Clean It Zero range and Banila.co primers, they also have an aloe vera soothing gel called the Golden Aloe. The Golden Aloe, unlike most of the other Korean skincare brands, uses Californian aloe vera instead of those from the Jeju islands.
Feature Image Credit: Cherriesspink, Beauty Bay