You would have probably driven to work with the sound of her voice playing in the background. Mix FM host Linora Low is more than just a lovely voice on the radio though as she's also the face for several fitness brands such as Under Armour, Pharmafreak and ReClaim.
Fitness is her middle name and the gym is her playground. If you're lucky, you'd probably spot this spunky lass out on an occasional hike too. Discover KL recently had the chance to get personal with Linora Low as she shares on everything from her love for food (both healthy and unhealthy), the stigma on girls who lift and also, that one mystery man in her life.
1. If you weren't a radio DJ, what would you be?
I am, if I daresay, where I want to be. First of all, I've never been just a radio DJ. I've always loved entertaining people and I am always exploring different outlets to do so. I make lots of videos and have also acted in the past. I've also really gotten a thrill out of being in theater and in a movie. Entertainment is where I've always wanted to be and it just so happens that I have found fitness in the process.
2. What's it like being a sports brand ambassador?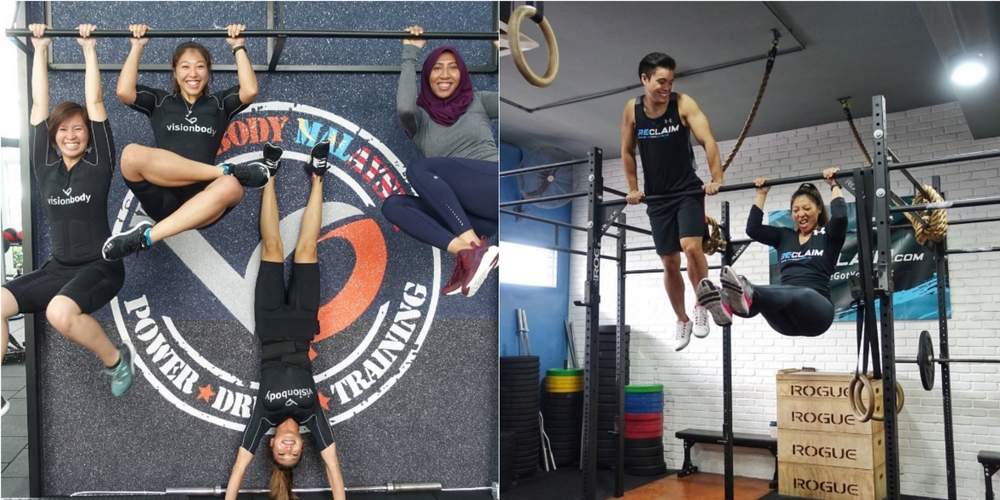 I am so proud and humbled to be an Under Armour and Re-Claim Brand Athlete as both have amazing ambassadors that I admire! My main task as an ambassador is to continue being true to myself and never stop reaching my goals. The latest challenge for myself is participating in a bikini competition which is really scary for me! I also get the latest gear from Under Armour and it is always exciting to share their top notch designs with everyone when I'm working out.
3. How do you sneak in a bit of workout during a busy schedule?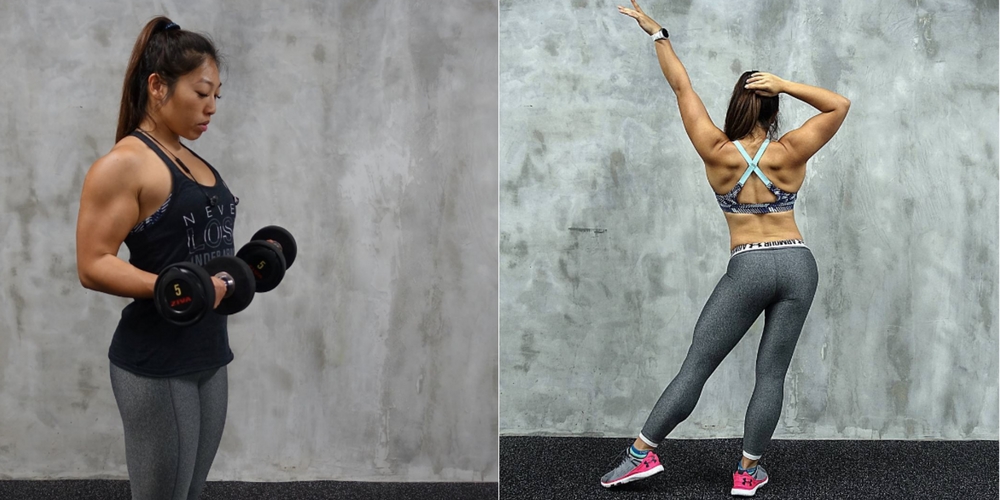 I don't sneak it in, I make time for it. 4pm is usually my workout time and if I can't get that in, I make sure to do it later in the evening.
4. What does a typical day in the life of Linora Low look like?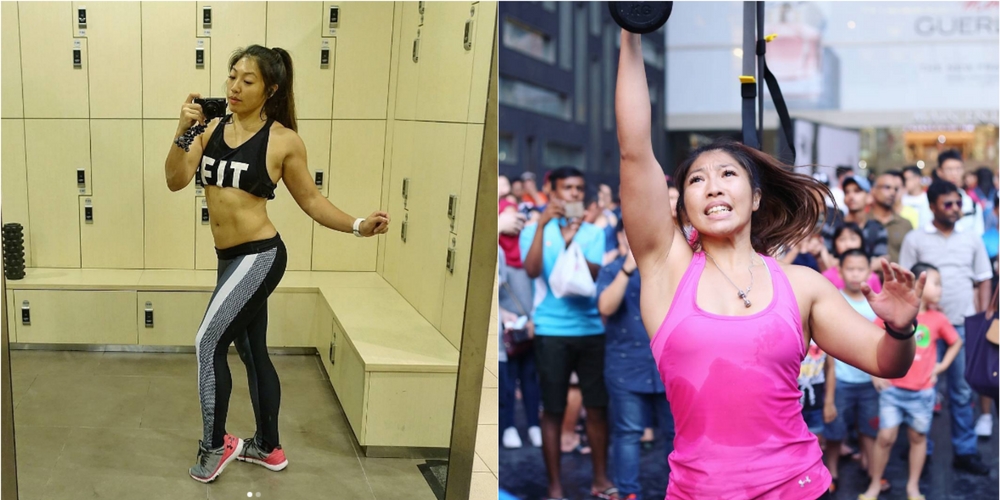 Breakfast in the car followed by my slot on the morning radio show. Lunch time is next and once I'm done with my radio show, I'll head off for my weight training session or go for meetings. Currently, I'm getting ready for my first fitness model/bikini competition called "Battle of The Freaks 2" which is happening on May 6. This means evenings now include a cardio session before dinner. I'm usually eating dinner while I prepare for my radio show the next day, and lastly, I'll ensure that I'm in bed early to get that rejuvenating beauty sleep!
5. How do you tackle any hate comments that may come your way?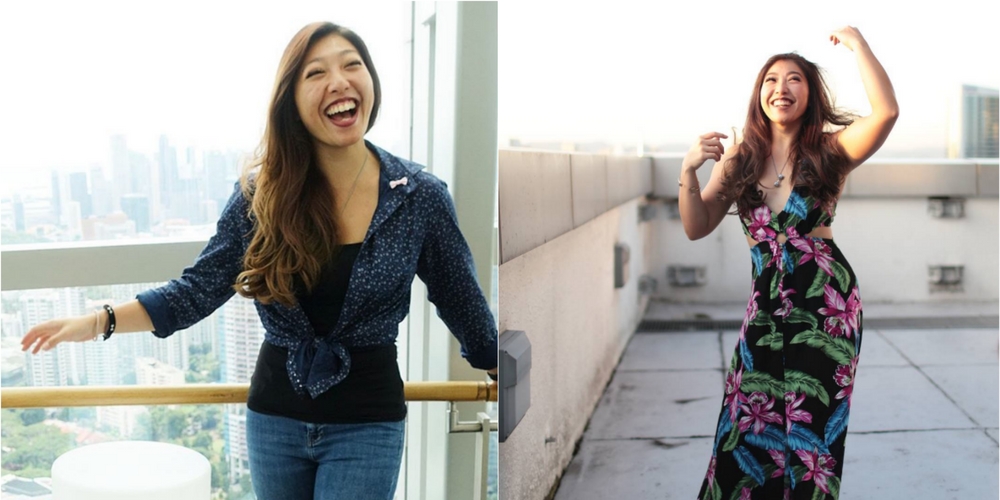 I usually reply with a joke or by making fun of myself. If you are already poking fun at yourself, they can't do anything to you.
6. Who is your fitness inspiration?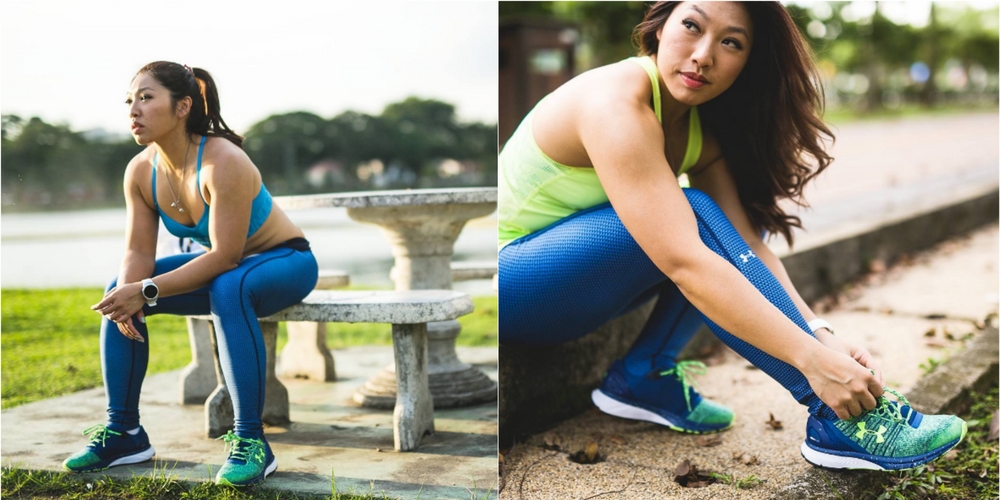 Courtney King who is Ms. Olympia. She is so young, and already a winner with an incredibly mature demeanour while maintaining a disciplined lifestyle. Another inspiration is Hattie Boydle who is a WBFF Pro Athlete that overcame anorexia and her body image issues. This change of mindset and attitude reminds us that we can do it too. Last but not least, there's another WBFF champion called Andreia Brazier who I think is amazing as she uses her fitness lifestyle to inspire others to be healthy. It is my mission to do the same in Asia.
7. How did you learn to cook nutritious meals for yourself?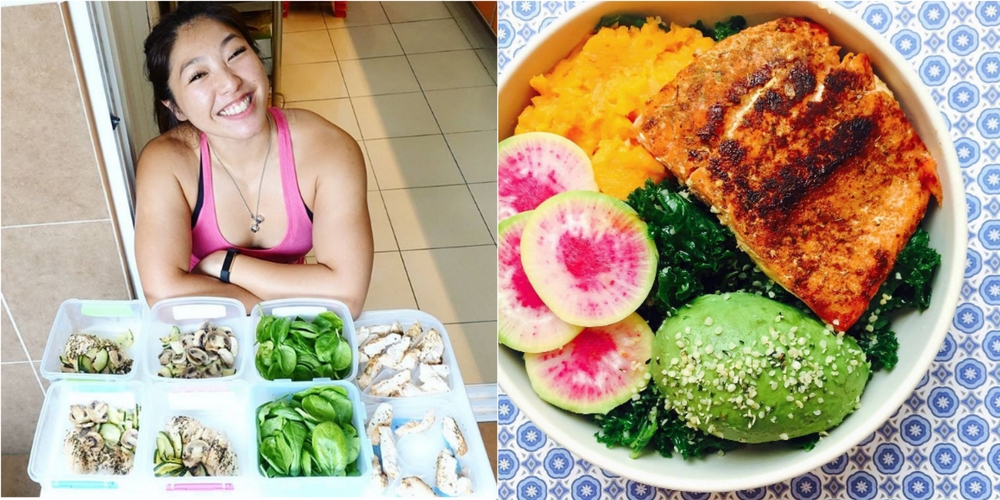 Through my mum, watching videos on YouTube, researching on websites and experimenting at home. It also helps that my beloved little sister is a trained chef!
8. How do you tackle eating unhealthy food during the festive season?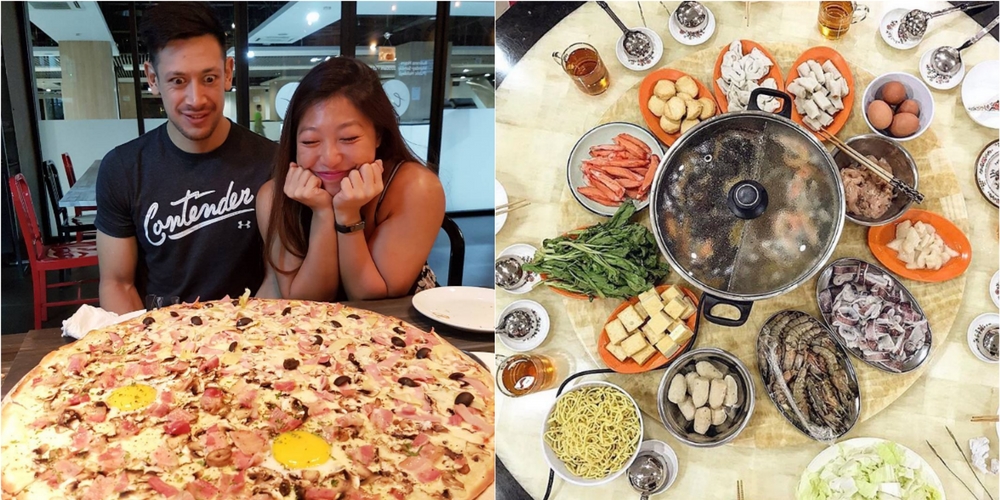 For me, I ensure that 80% of the week, I've been eating clean so that my gut health is on point. You can't be too strict during festive times 'cause then you'll miss out on those special once-a-year yummies.  A day or two won't kill your diet plan for those who are keeping fit in general.
When the festive season is around the corner, I time my splurge. For example, Christmas and New Years Day are pretty close together. I'll allow myself to cheat and savour a bit of everything on those two days. One shouldn't feel guilty when eating. Just savour and relish the food that you put in your mouth. It's good for your mind and your gut.
9. What is your ultimate cheat meal?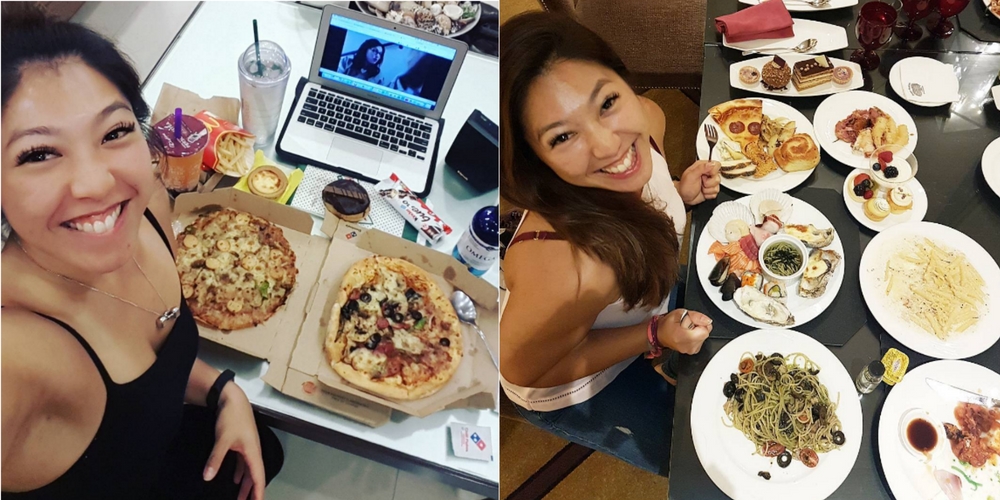 Everything! I don't cheat myself, I treat myself one cheat meal on the days I'm permitted. It really just depends on my mood, but I will never say no to a cupcake, doughnuts, pancakes, frozen yoghurt, waffles, french fries and pizza.
10. If you only had 5 minutes to do your makeup, how would your routine look like?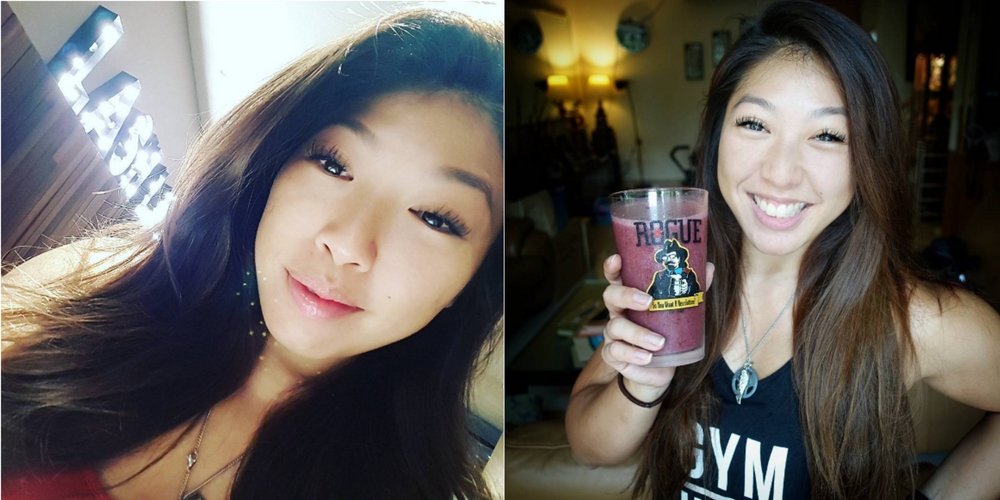 This happens more often than not…
5 minutes daytime look: concealer, eyeliner, and lip gloss.
5 minutes night time look: concealer, rouge, smokey eye, eyeliner and lipstick.
11. Do you miss your flaming red hair, and what colour would you dye your locks next?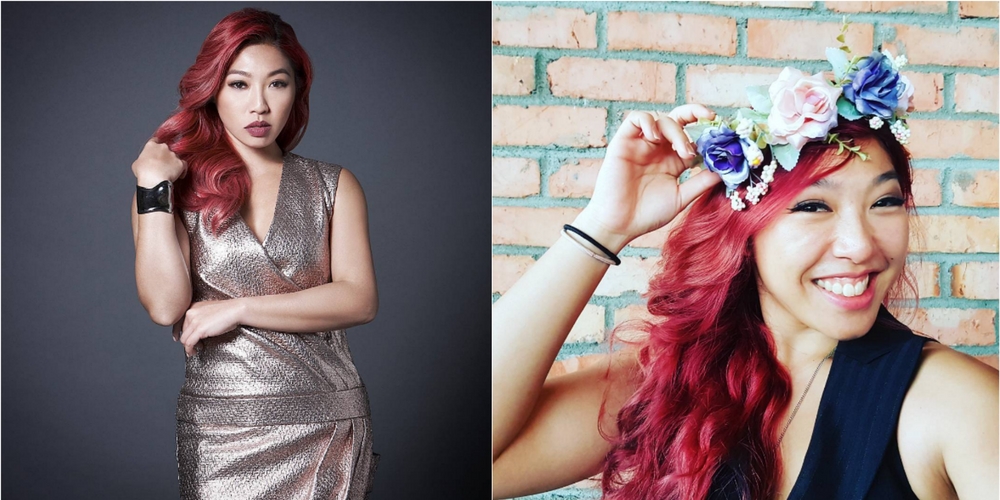 After having my red hair for 6 years, it will always be a part of me. I do miss it every once in a while, but I've grown out of the unicorn/Jean Grey coloured hair phase. I'll be sticking to brown hair from here on out… and also 'cause my manager says so. Haha but seriously I enjoy the hassle-free life of non-coloured hair. I won't be staining my bathroom walls or towels again!
12. What is the worst stigma you've ever gotten about girls who lift?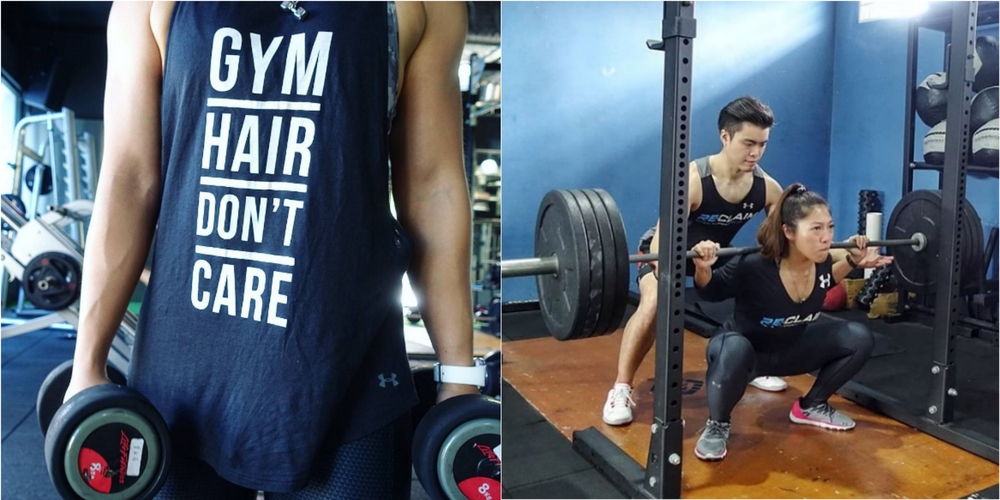 Girls who lift will end up being manly or they are more masculine than a guy.
I've faced this a number of times. Even though some of the people I know may not mean it in a negative way, but the way it is phrased honestly puts me off. For example, they would joke to their other friend: "Hey you should start lifting like Linora so that you can become manlier".
I never understood why lifting weights needed to be gender specific. Every human, male and female, has muscles in their body and they are meant to be used. It's as bad as stereotyping how females are meant to be in the kitchen just to do house chores.
13. Besides lifting weights, what other fitness activities do you enjoy?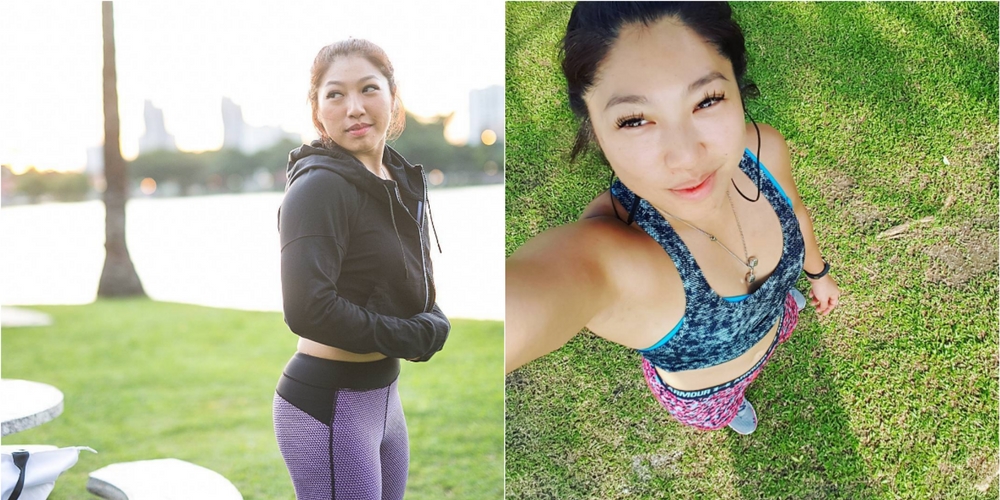 I enjoy all sporting activities and I really love hiking. If time is not tight, I would do it every weekend. It's a great way to relieve stress, get in touch with nature and bond with the company you have, be it friends or loved ones.
14. What would your answer be to the pickup line, "Do you even lift, girl?" 😛
"Dude..watch me!"
15. What qualities do you look for in a significant other? P.S., are you still single? 😛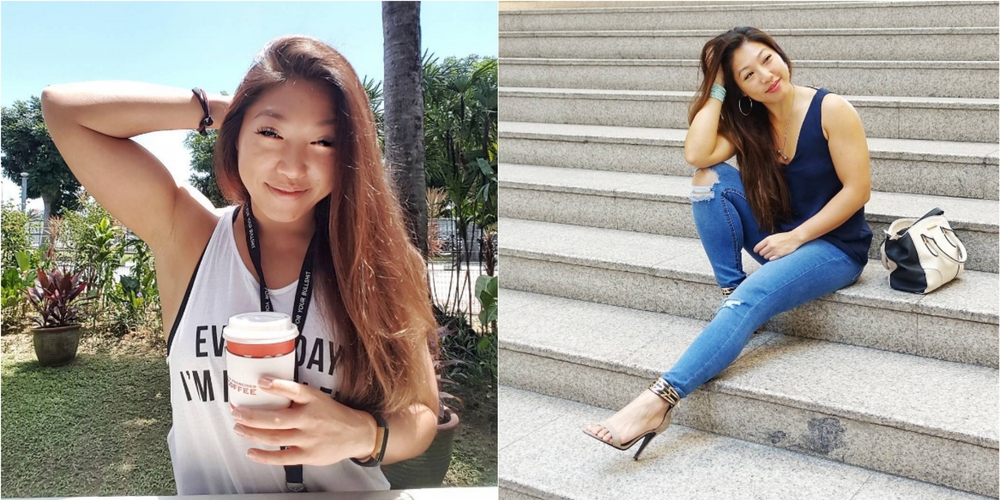 Sorry to break hearts, but I'm very much attached. I keep my love life very private, so no one will be seeing anything on my social media anytime soon 🙂 Just know that I love my mystery man very much.
All Image Credits: Linora Low