As kids, we would know the feeling of jumping on trampolines all too well. We'd jump as high as we could go only to tumble down, unscathed. A bunch of Europeans took this well-loved children's pasttime and incorporated it into a fitness program they developed, now simply known as Jumping®.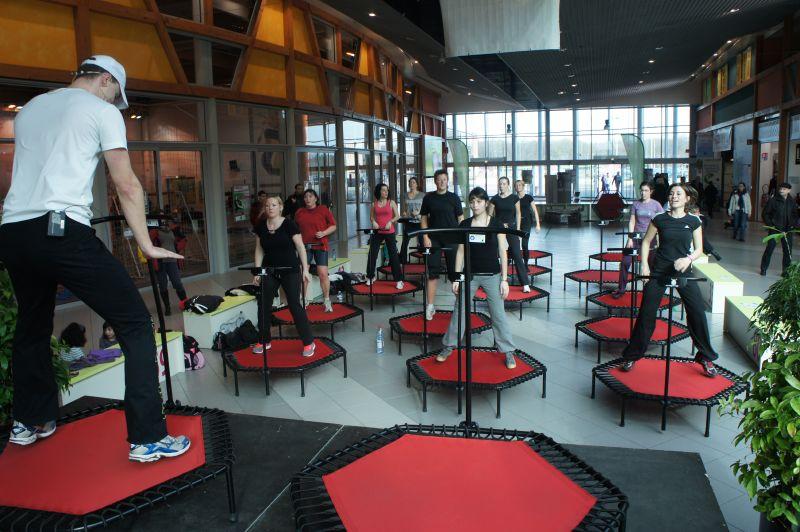 This fat-burning, sweat-inducing workout sees adults getting their fitness game on while jumping on some specially-designed Jumping® PROFI trampolines. Basically, it's pretty much like the 80s aerobic videos you'd often watch your parents working out to, but with a unique twist. You'll workout on bouncy trampolines to K-Pop, rave music and more.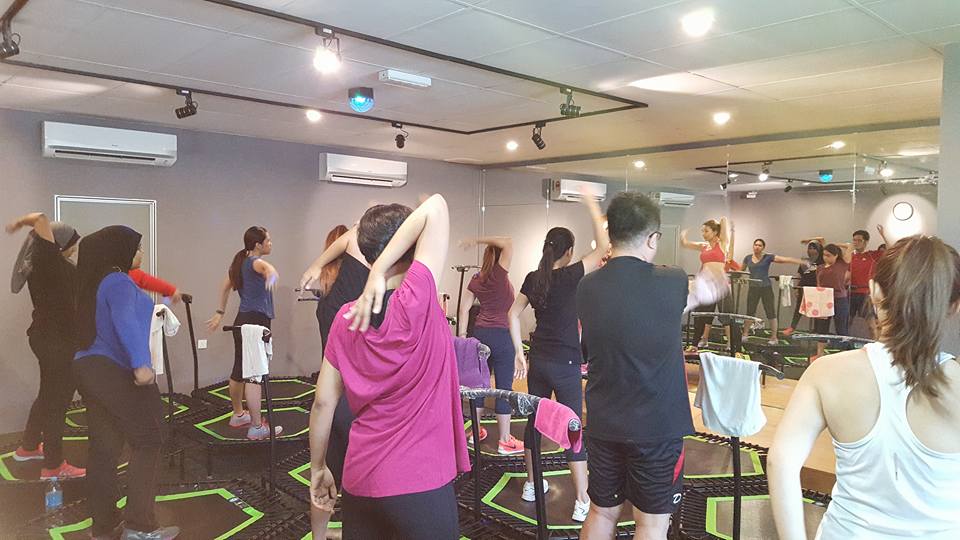 The craze which first begun in Europe arrived in Asia by way of South Korea in 2014. Now, the first official Jumping® studio is available in Bukit Jalil, Kuala Lumpur. There are currently 2 classes available in the KL branch and they are the Jumping® Fitness and Jumping® Aerobic program. The former is an intense cardio and strengthening workout where fitness buffs can burn up to 1,000 calories in a single class.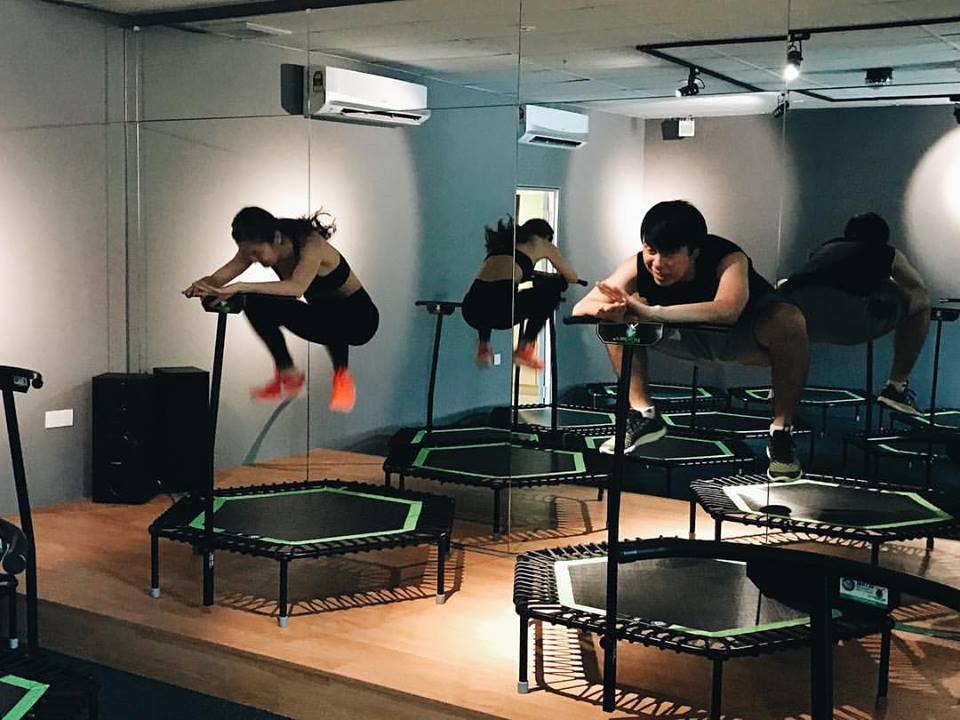 The Jumping® Aerobic program on the other hand is pretty much like Jumping® Fitness, but you'll be jumping to different tracks such as K-Pop, Latin Pop, Rave music, Rock&Roll, and so much more. 
The benefits to this program is that jumping on a trampoline absorbs impact on the knees, ankles, pelvis and back. Hence, it is suitable even for those who are overweight or have weak joints. Where swimming is often seen as the only other workout for those with joint or back issues, this can be the next best alternative.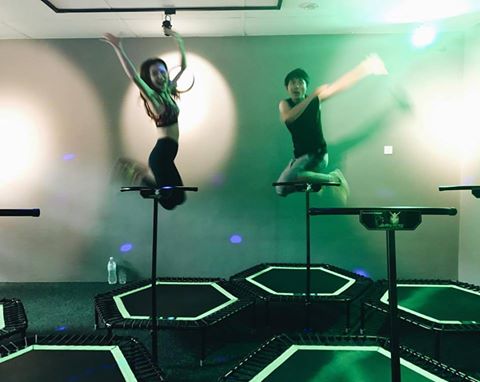 Prices for each class ranges between RM30-RM999, depending on which course you opt for. All classes are 50-minutes long. There are several trampoline parks in Malaysia where you can jump to your heart's content too but this one's different in the sense that you have a trainer at hand, guiding you throughout the entire workout.
Jumping Fitness Malaysia
Hours: Monday-Thursday: 10am-12pm, 7pm-9.30pm, Friday: 10am-12pm, Saturday-Sunday: 9am-1pm
Address: Jumping Fitness Malaysia, The Earth Bukit Jalil, Kuala Lumpur 57000
Website: Jumping Fitness Malaysia
Tel: 012-699 1512
Feature Image Credit: Jumping Fitness Malaysia