Every bride dreams of looking her best on her big day and part of the thrill of one's wedding day is getting all made up. Professional makeup artists can allow brides and her group of bridesmaids feel beautiful on that one special day and essentially make a bride feel like a true princess.
Here are 12 Malaysian bridal makeup artists who expertly lend their makeup skills on a woman's big day, making it no doubt extra special. It'll be no surprise if the groom winds up doing a double take at the altar because their bride is truly that beautiful, with or without makeup on.
1. Professional Makeup By Joy Chong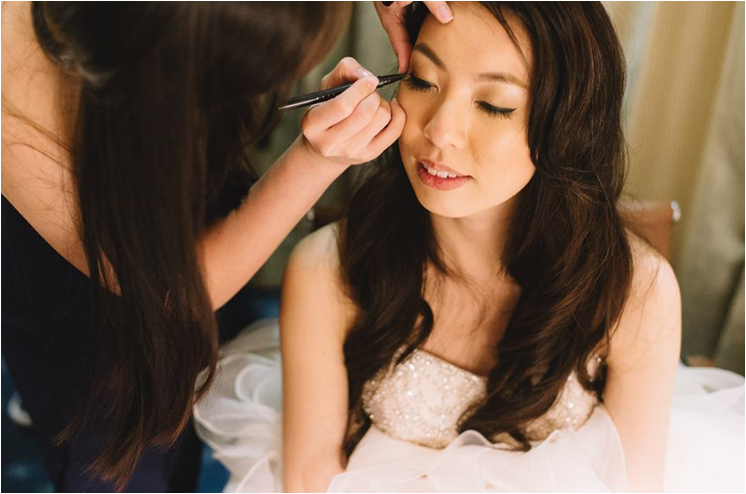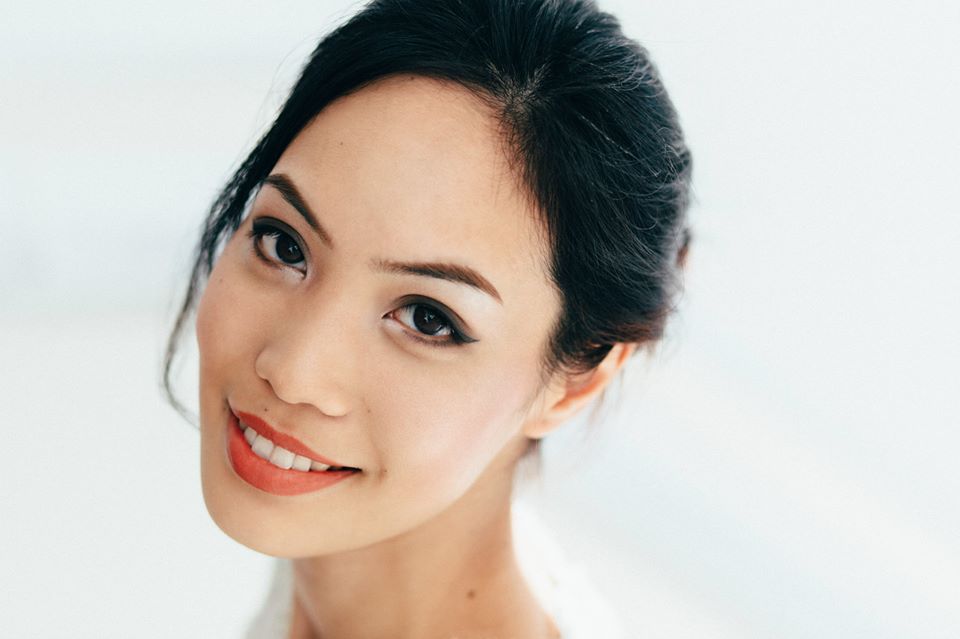 Joy Chong is an artist who can transform anything or anyone into works of art. She's a caligraphy artist and a professional bridal makeup artist whose job is to turn blank canvases and skin into its best looking version. Her makeup styles tend to be soft and light, allowing the brides to look beautiful with minimal makeup applied. However, she also does glamorous as well as ethnic makeup styles when the right occassion calls for it!
Facebook: Professional Makeup By Joy Chong
2. VIVI Bridal Makeup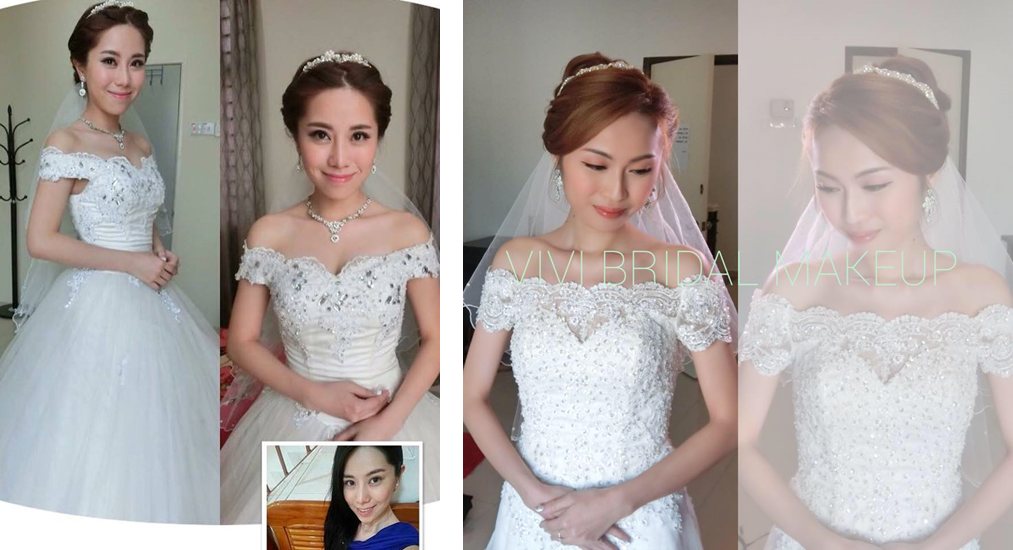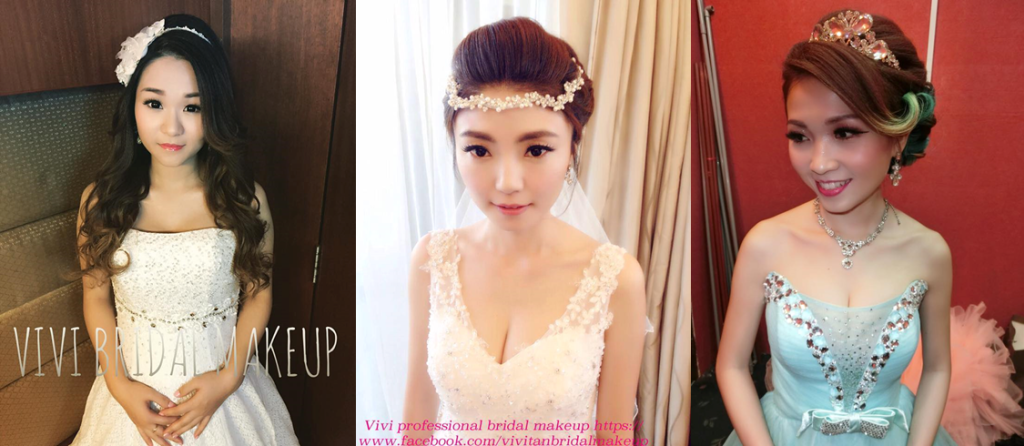 VIVI Bridal Makeup is run by makeup artist Vivian Tan who shares on her Facebook page how every client she meets is beautiful, and it's her job to make them feel that way as well. She has been in the trade for the past 6 years, and offers services for weddings, parties, events, makeovers as well as professional makeup courses. Her expertise lies in the 'airbrush technique' which has been rising in popularity as of late, for brides who prefer looks which are simpler but still stunning at the same time.
Facebook: VIVI Bridal Makeup
3. Patsy How Bridal Makeup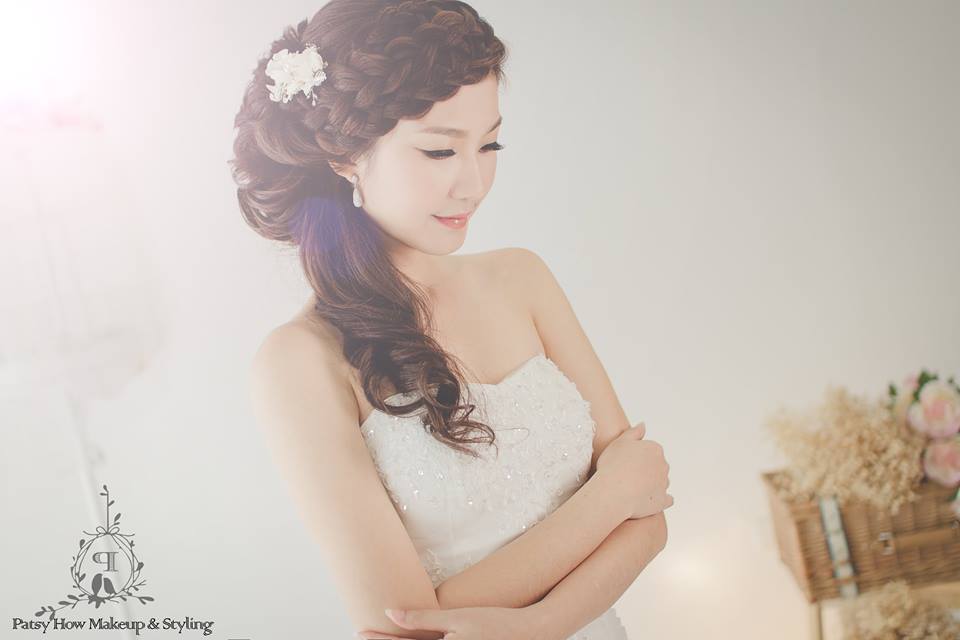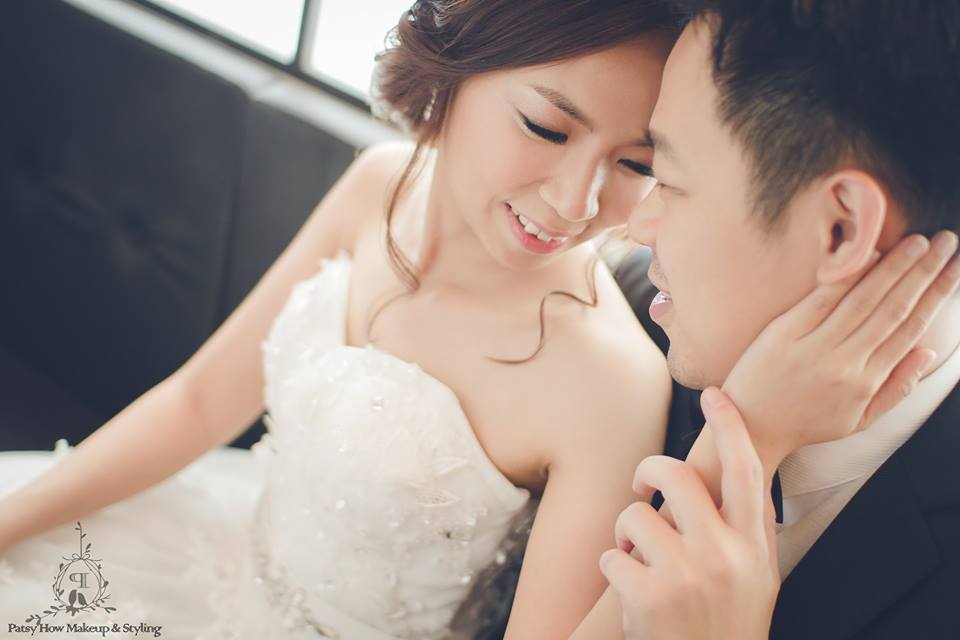 Patsy How is a professional bridal makeup artist and hair stylist. She provides an all-in-one package for brides as they do not have to worry about their makeup or hairstyle on their wedding day, or even during their pre-wedding shoots. Besides these services, Patsy also provides a wedding gown rental service for brides looking to rent their perfect white dress for their big day. Her makeup style leans more towards feminine and angelic.
Facebook: Patsy How Bridal Makeup
4. Angelchong Bridal Make-up Artist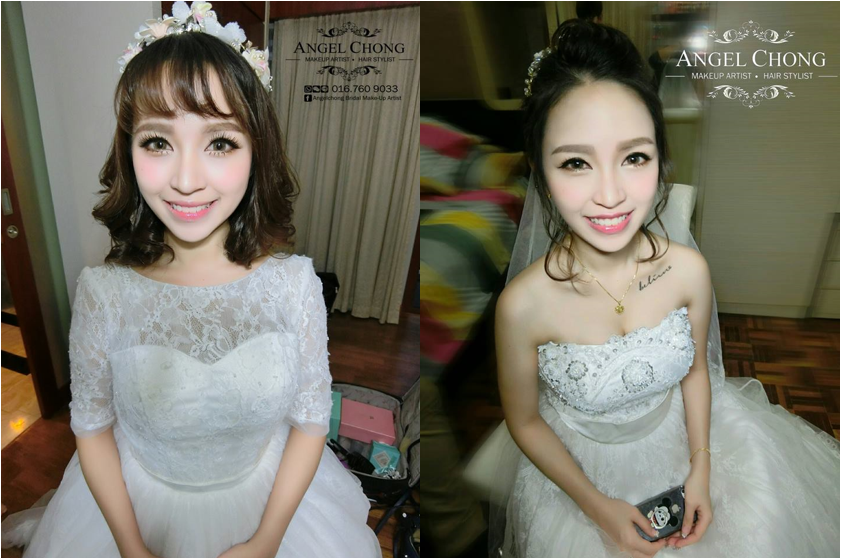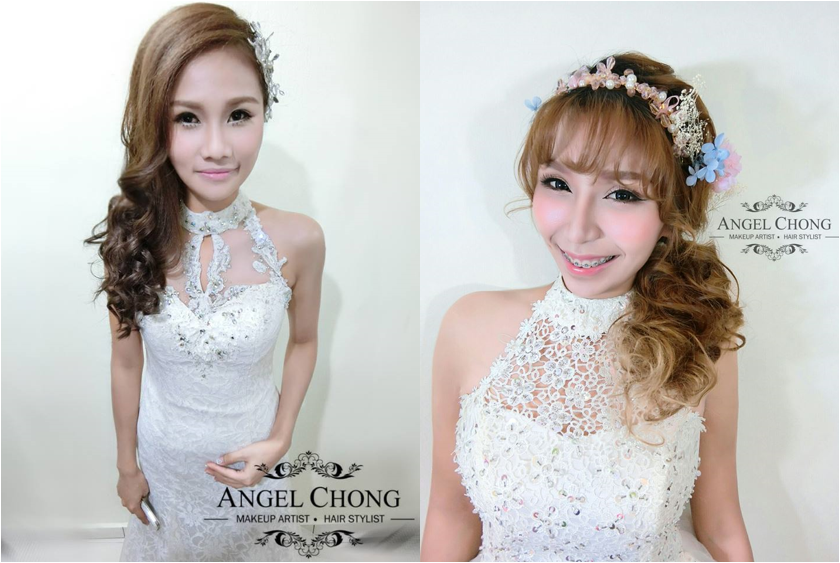 If you're looking for sweet, Korean bridal makeup styles, Angel might just be your perfect match. Her strength, among all things, is to enhance the eyebrows of her clients, making certain that their eyebrow game is strong for their wedding day. She also expertly does her clients' hair up in beautiful braids adorned with flower clips and flower crowns. Angel's talents can help any bride feel sweet and feminine, whether it's for her ROM, big day or even a pre-wedding shoot.
Facebook: Angelchong Bridal Make-up Artist
5. Nicco B. Makeup & Hairdo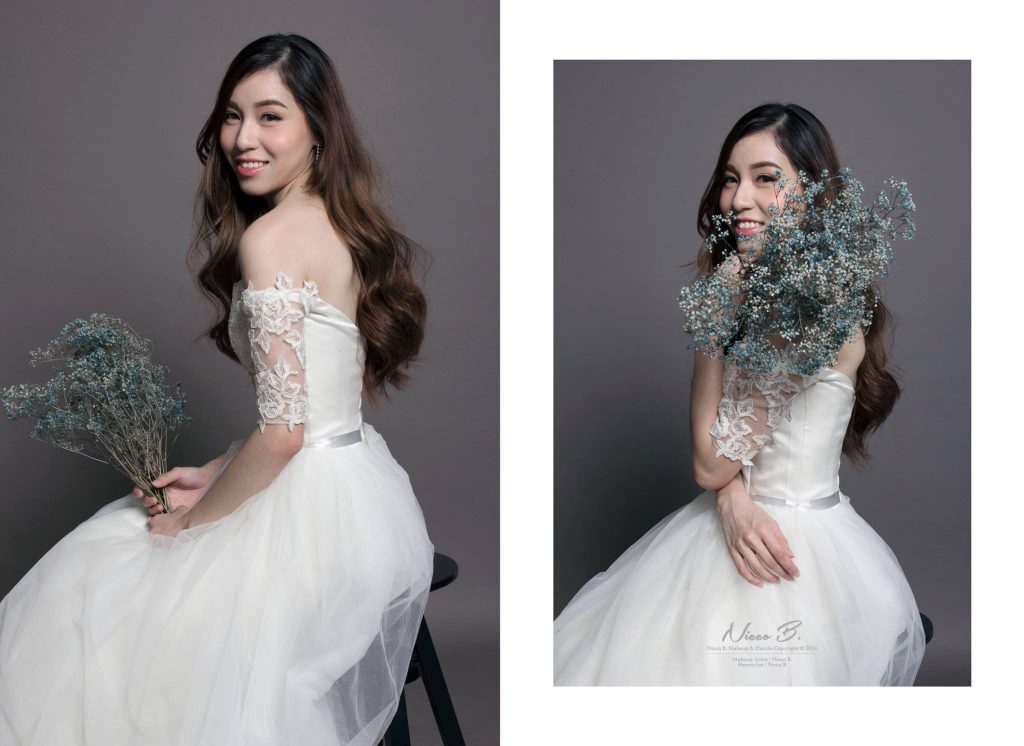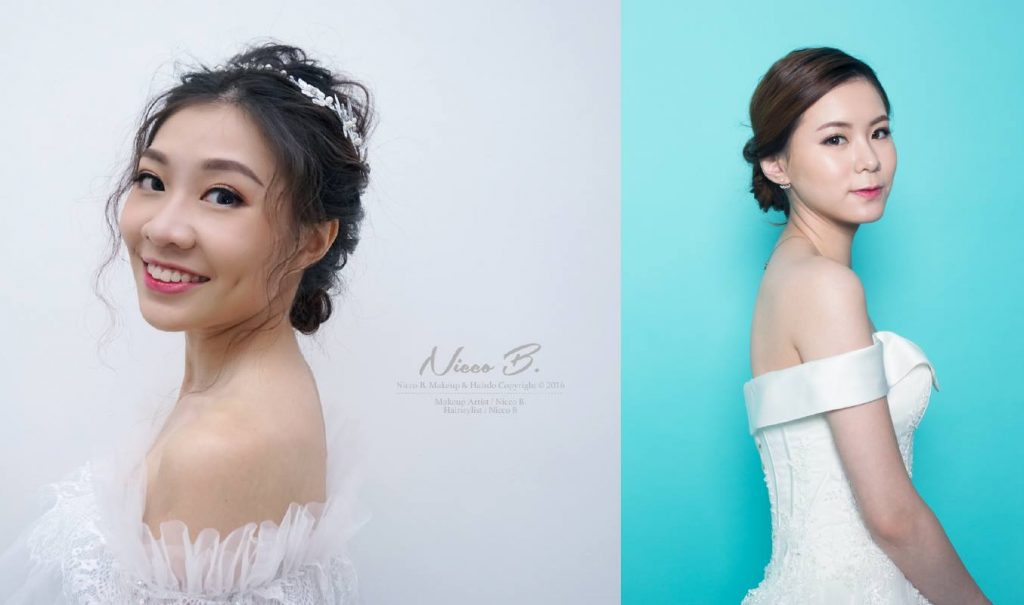 Though Nicco B. has only been in the business for a year, she has honed her makeup skills through a variety of platforms including styling brides for their pre-wedding shoots and wedding day, as well as styling clients for photo shoots and more. Once, she even remarkably transformed a best man's look by applying eyelid stickers to allow him to have a double eyelid look, showcasing how her skills aren't just limited to turning women into the best version of themselves. Nicco's makeup style leans towards soft and natural looks.
Facebook: Nicco B. Makeup & Hairdo
6. Yvende Mong Bridal Makeup & Hairdo Services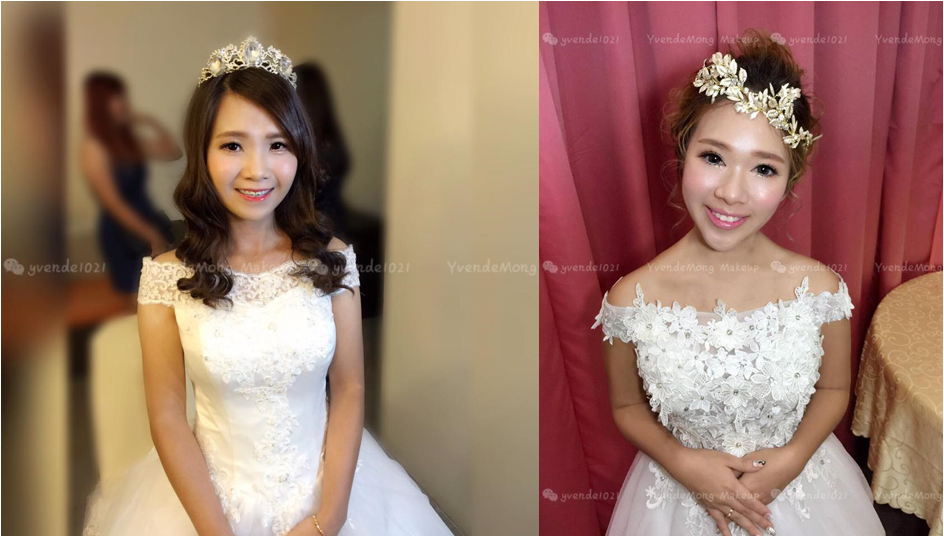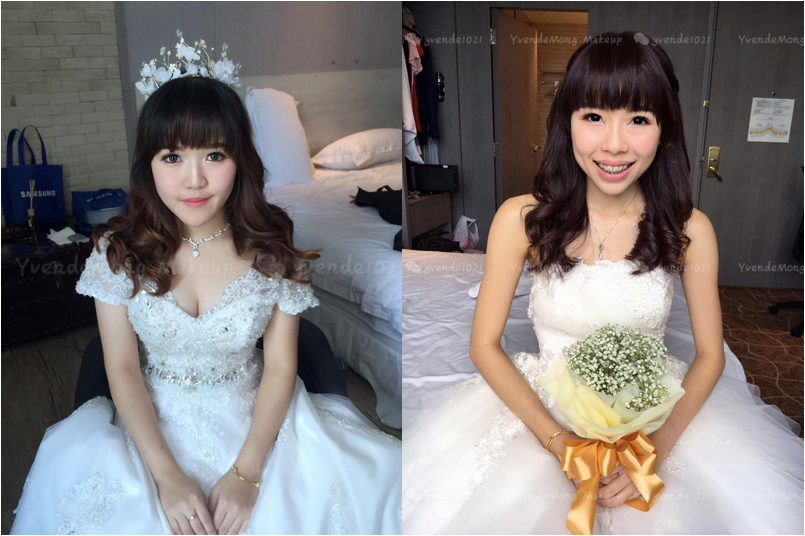 This Johor-based makeup artist knows how eyes are the windows to the soul and that is exactly why she spends time perfecting the eye makeup on her clients. Her makeup styles are sweet and romantic and she doesn't stop at just the makeup! She also lends her skills in perfecting the bride's crown of glory as well. Yvende caters to the bridesmaids' makeup, mother of the bride's makeup, pre-wedding makeup, dinner makeup as well as ROM makeup too.
Facebook: Yvende Mong Bridal Makeup & Hairdo Services
7. Alha Alfa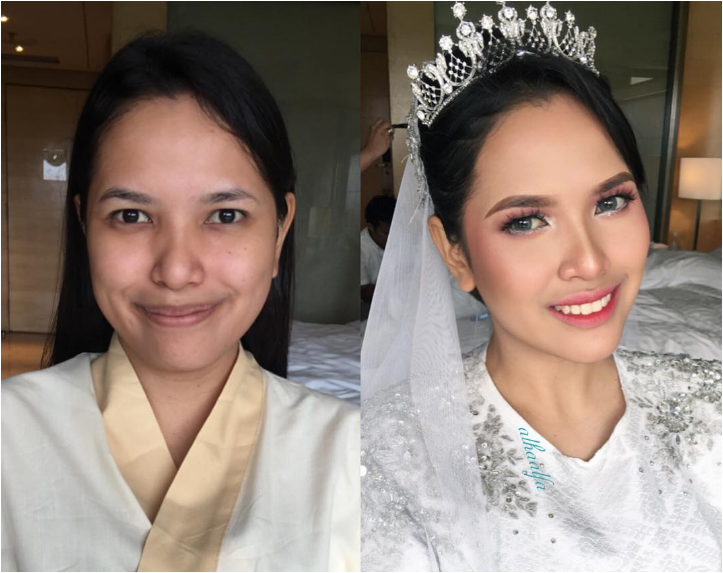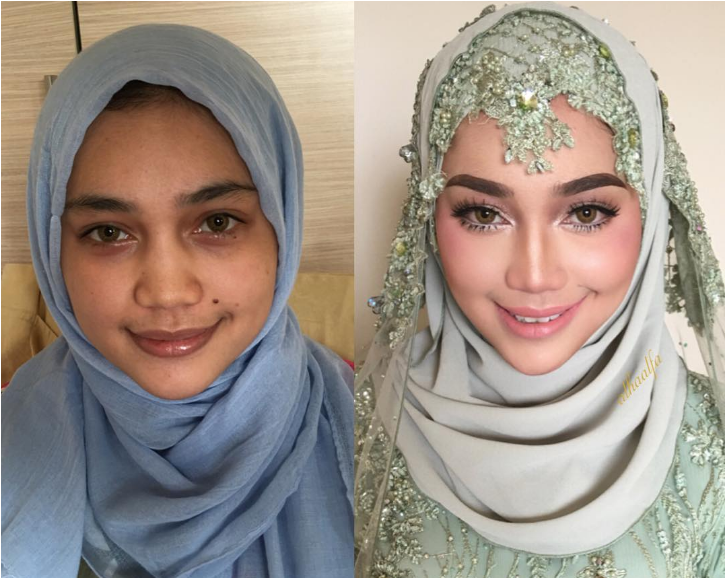 Alha Alfa is a makeup artist specialising in bridal makeup and he is also the owner of Ezalha Bridal. His amazing makeup transformations showcases his talents and Alha also demonstrates some of his works via his Instagram page, for those who wish to know how he does it. It's interesting how Alha's bride models bloom with confidence as he applies makeup on their skin. Alha allows them to be the best version of themselves with bold, dramatic makeup looks.
Instagram: Alha Alfa
8. Mimie Aziz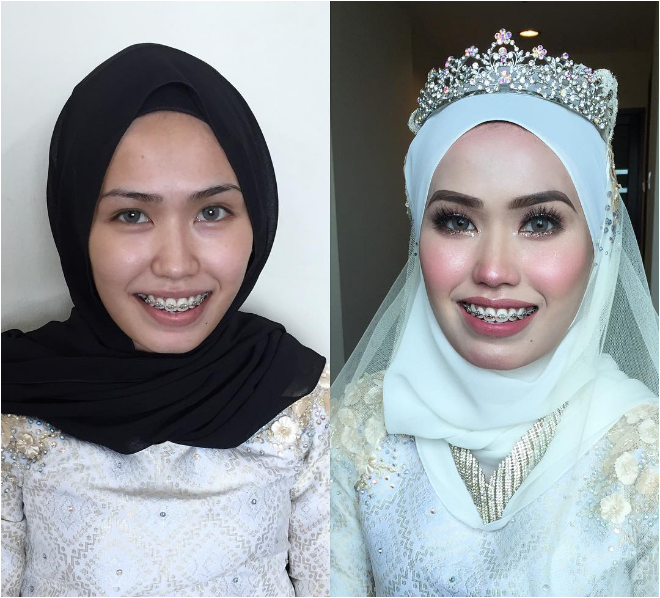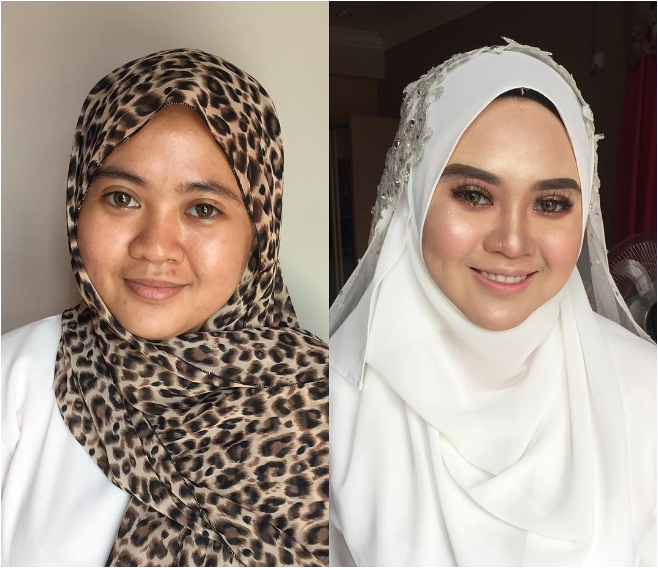 Mimie is a Penang-based makeup artist with over 10,000 followers on Facebook for all the right reasons. Being married and knowing how important it is for a bride to feel special on her wedding day, Mimie goes all out for her clients, making sure that they have the right makeup look to suit their features. Mimie even uses herself as a canvas to practice on, often posting up her own makeup looks on both Instagram and Facebook. Mimie's bridal makeup looks tend to be bolder and she often uses contact lens on her clients to enhance their eyes, as that is after all the window to the soul!
Instagram: Mimie Aziz
9. Wedding Makeup By Jisma Kasih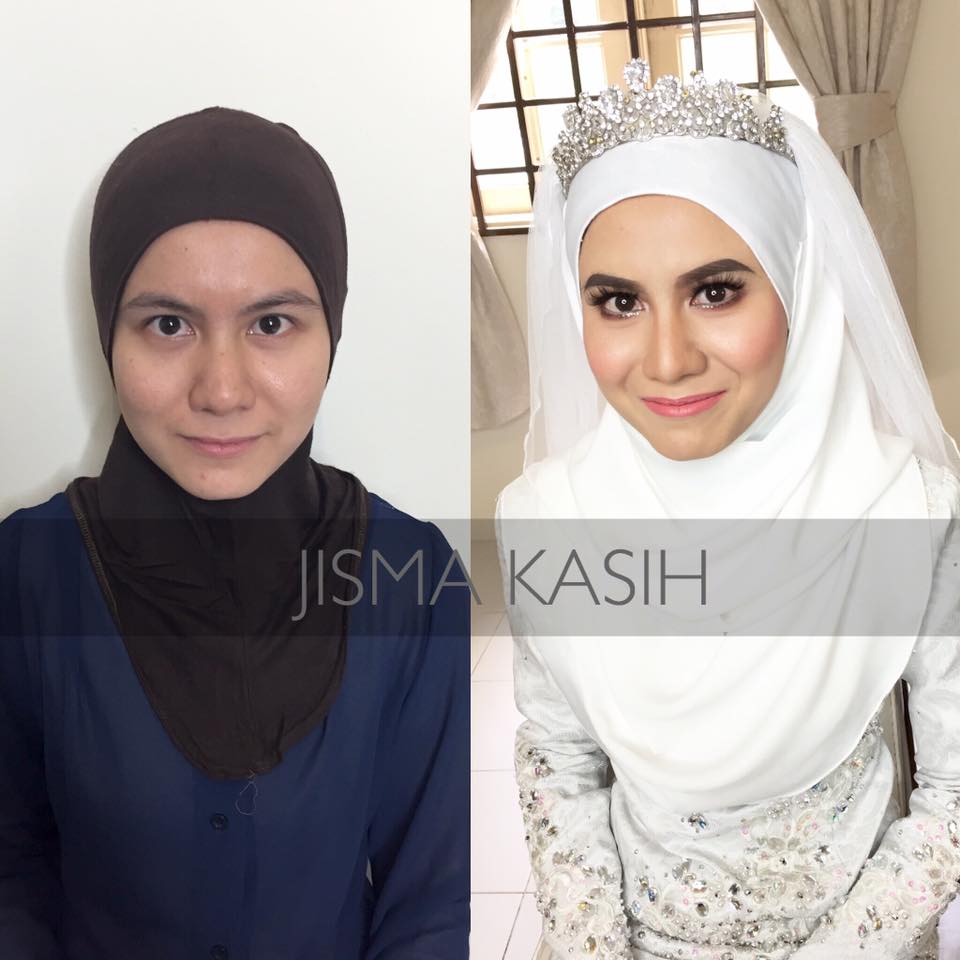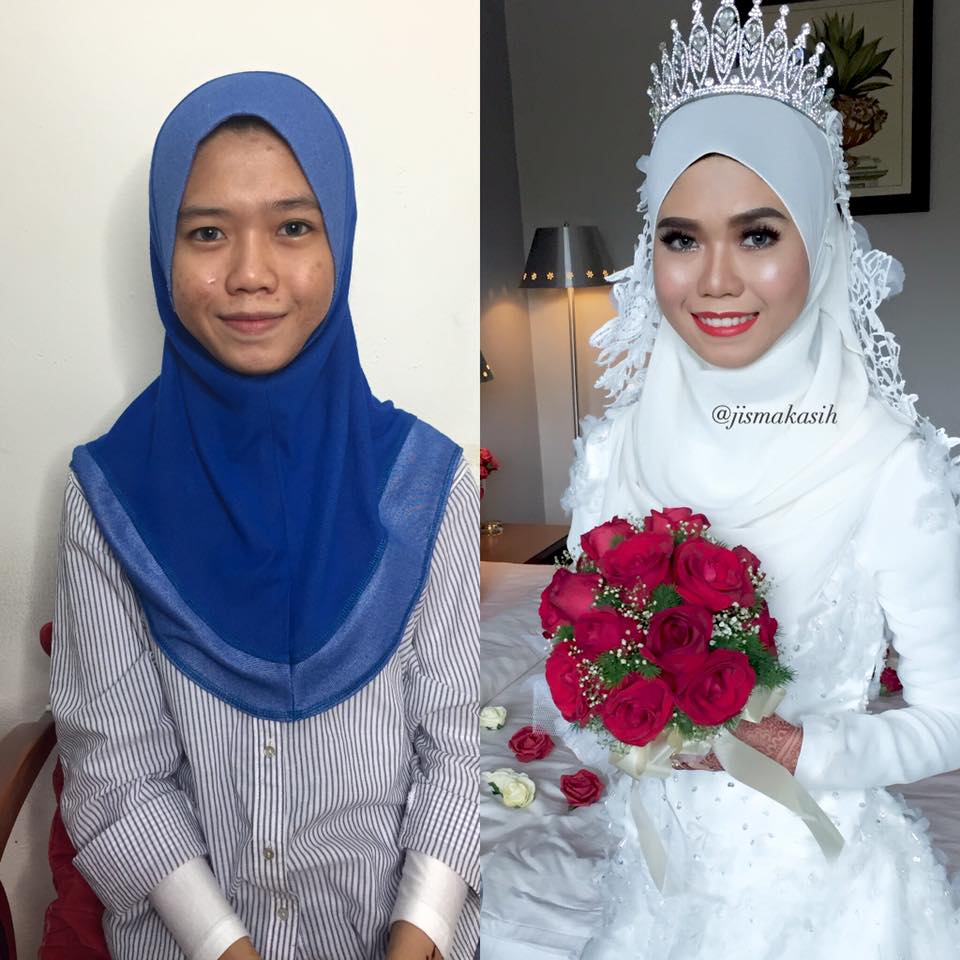 Jisma Kasih has been in the trade for over 9 years and she prefers more dramatic looks which turns heads. She also runs classes to teach makeup to students who wishes to learn more about makeup, or bridal makeup in particular. If you're opting for more dramatic looks, why not consider Wedding Makeup By Jisma Kasih's services? After all, through the countless photos she has posted on Facebook and Instagram, it is clear to see that this makeup artist is trully skilled at what she does.
Facebook: Wedding Makeup By Jisma Kasih 
10. Shanti's Bridal, Hair & Makeup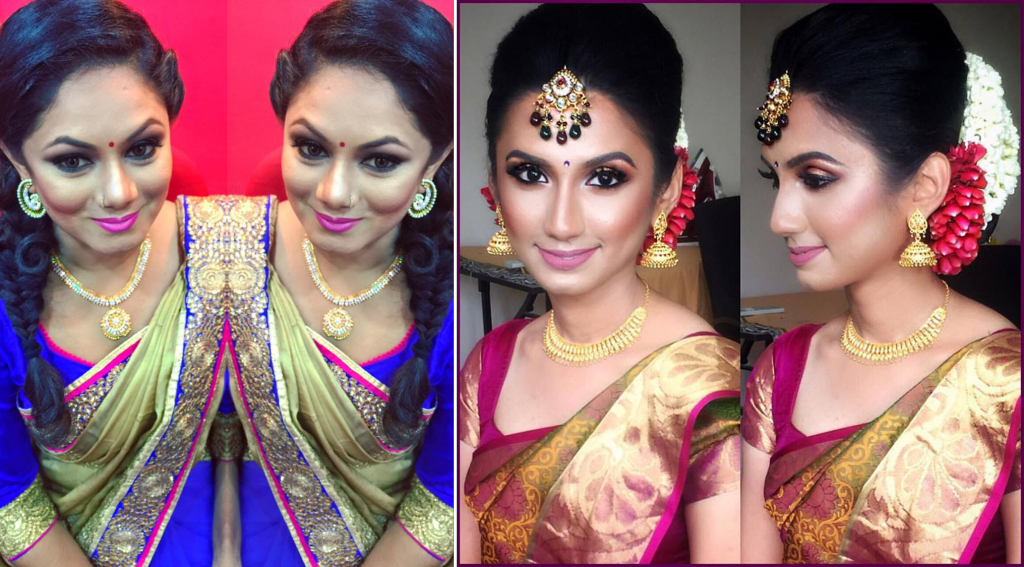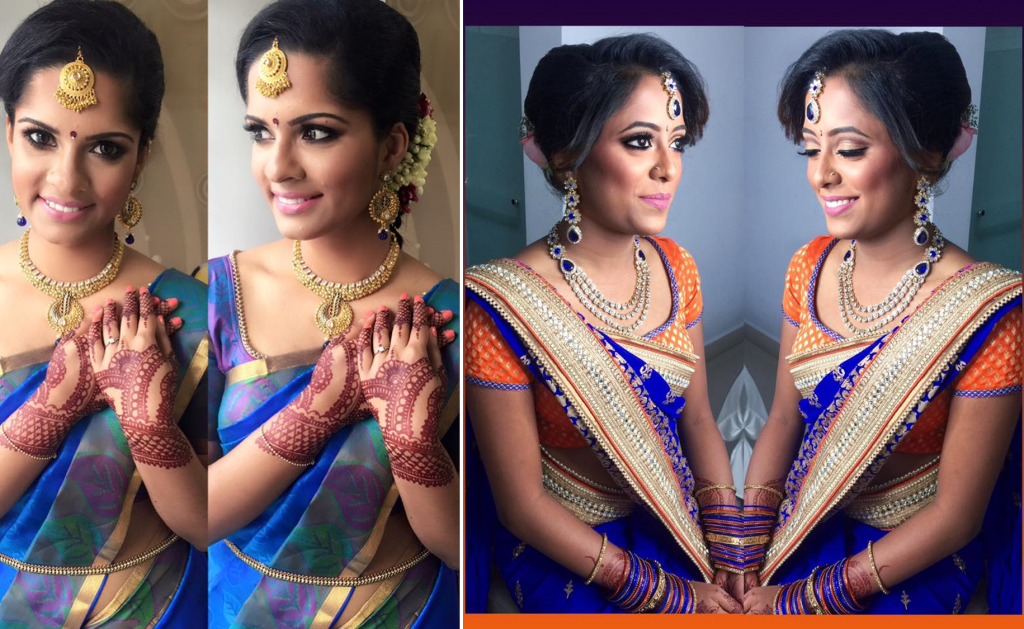 Shanti's Bridal provides all types of services including wedding and reception makeover, saree tying, hairdo's, Mehndi nights, Mehndi for brides and family, facial and skincare treatment and tailoring for wedding blouse, traditional attires and casual saree blouses. One of her clients once complimented her with a "Your makeup technique is flawless and you really gave me the look that I had desired." That is testament to how this bridal makeup artist can allow brides to feel like the best version of themselves on their big day. 
Facebook: Shanti's Bridal, Hair & Makeup
11. Sofistiq Bridal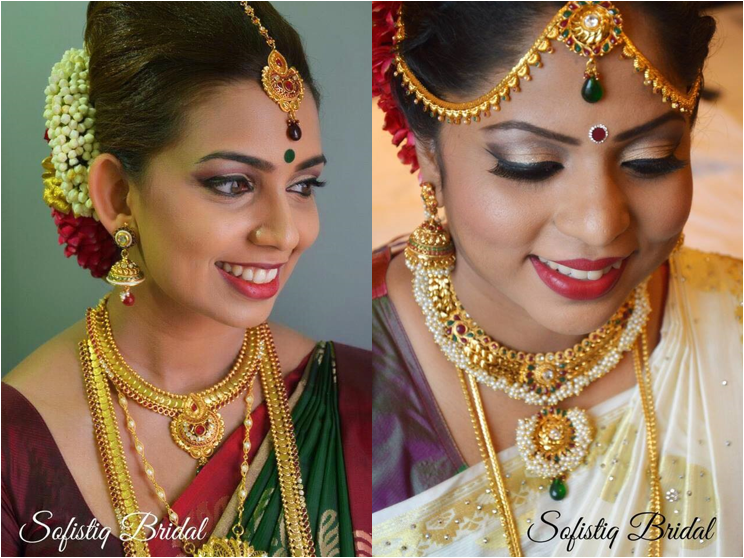 Sofistiq Bridal is in fact founded by a male makeup artist and he added on his Facebook page, "Some men are creative too, so please open up your minds and give us a chance to prove how gorgeous we can make you look." The talented makeup artist has been in the trade for the past 4 years and he notes how if saree tying is a factor for brides, he would ensure that getting a female saree draper is possible as well, and all you have to do is let him know in advance.
Facebook: Sofistiq Bridal
12. Mohana Bridal & Beauty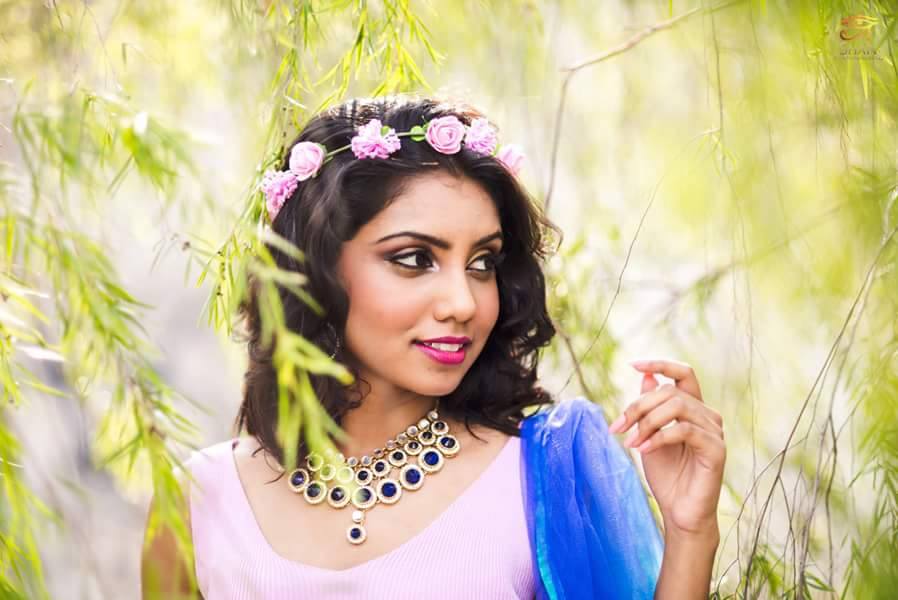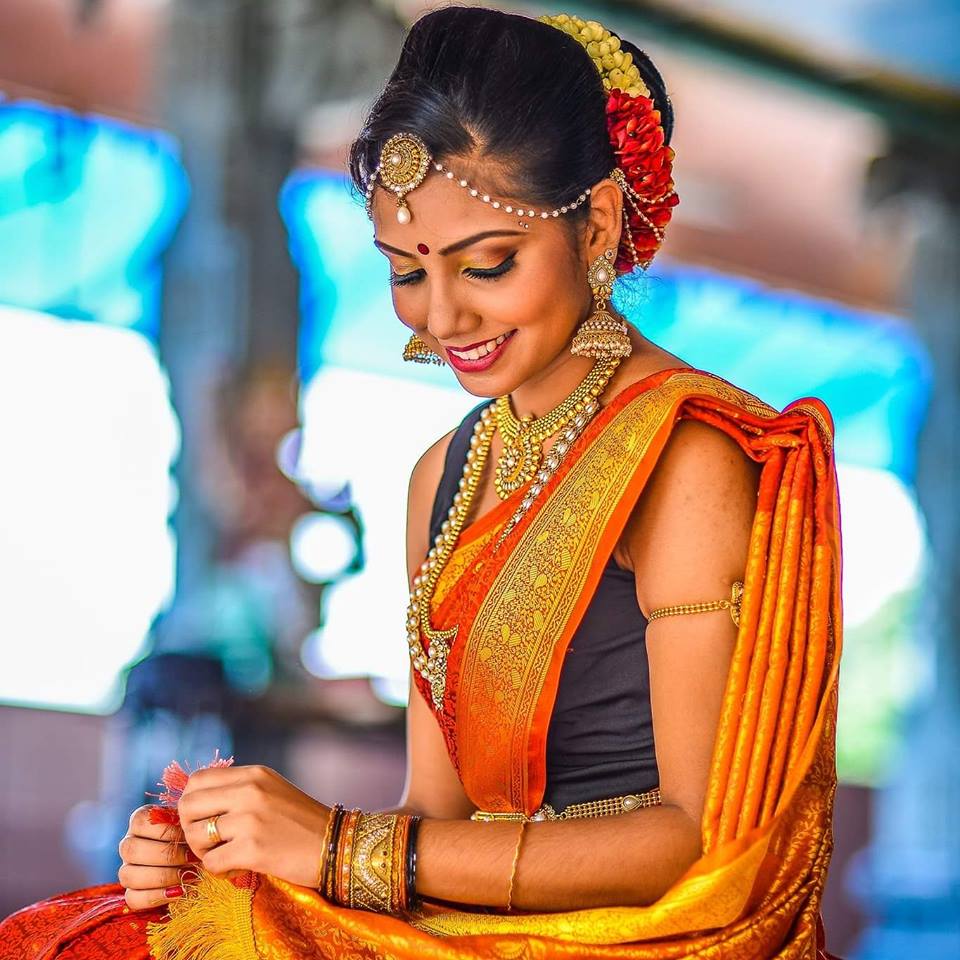 Mohana's attention to detail when it comes to applying makeup for brides is pretty amazing. The makeup for Indian weddings tend to be intricate and elaborate and they extend beyond face makeup. It is also all about the jewelries and hairdo, and Mohana tirelessly works on her brides to make sure that their makeup look is beautifully dramatic and to help these ladies look drop dead gorgeous on their wedding day. In fact, one of Mohana's past clients include Shweta Sekhon, who is the 2nd runner up for Miss World Malaysia 2016!
Facebook: Mohana Bridal & Beauty
Feature Image Credit: Patsy How Bridal Makeup, Alha Alfa, Shan Photokarantz