[Written in partnership with Komugi Malaysia, but the editorial team had full control over the content.]
Komugi Malaysia, a homegrown Japanese bakery brand, has launched its third café concept outlet in AEON Shah Alam.
Originally just a small kiosk in the mall, the cafe now occupies a spacious area of more than 2,000 square feet. The store has a clean, minimalistic interior with plenty of seating.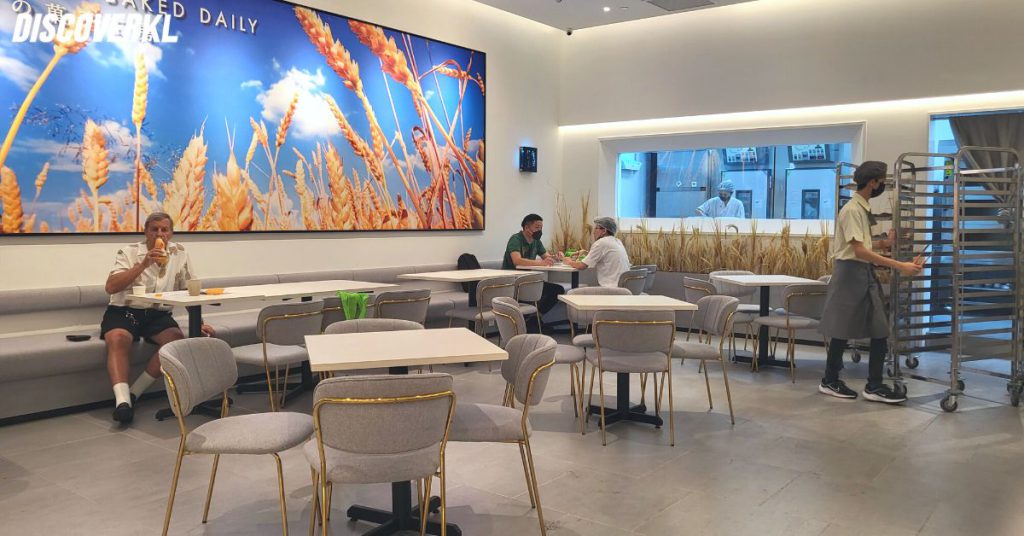 In total, Komugi Malaysia has 12 outlets, but only three are considered cafés, with the others being either grab-and-go delis or bakeries.
Compared to the other concepts, the Komugi café not only offers the dine-in option, but also offers a more extensive menu.
Following the recent launch of the AEON Shah Alam location, we were invited to visit the new cafe and explore that menu ourselves.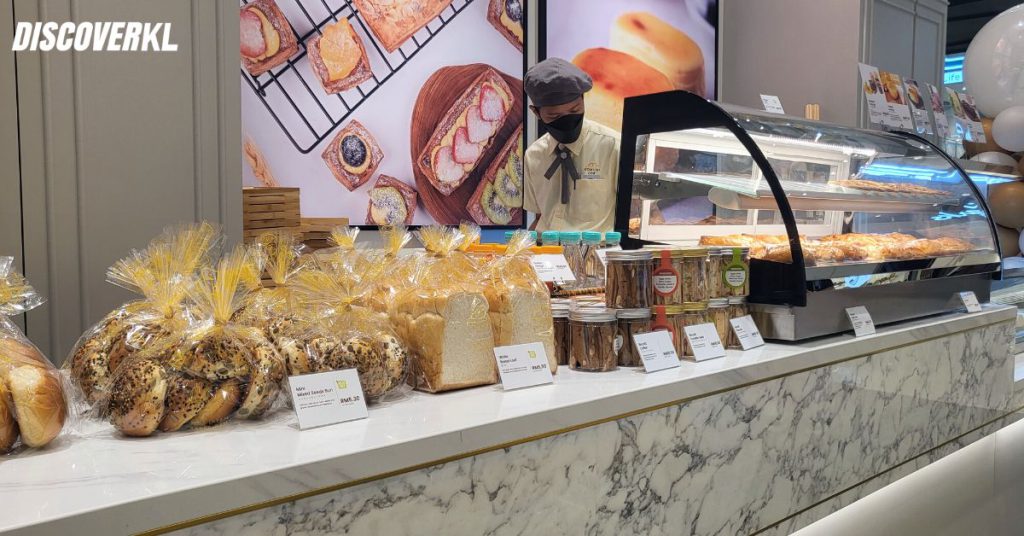 Another way to enjoy croissants
Noting Malaysians' love for crispy products, the bakery has launched several new croissant-type patisseries.
Taking inspiration from the popular Japanese maritozzo, a cream-stuffed sweet brioche bun, Komugi has recreated a croissant version of it.
Called the Croise-Maritozzo, it comes in three filling options—Chocolate, Green Tea, and Wasabi—and is priced at RM9.90-RM10.90.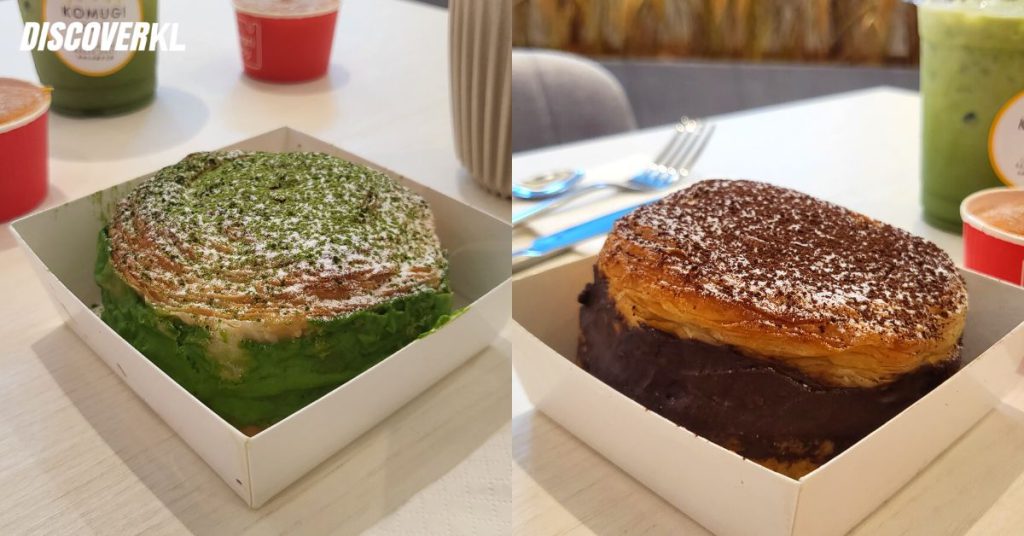 You read that right. Komugi has created a wasabi sweet cream that will bring a spicy touch to its sweet pastries.
Besides the Croise-Maritozzos, this unique cream will be used in Danish rolls too.
We weren't able to try the wasabi-flavoured pastry on the week of the launch, but we got to enjoy the Chocolate and Green Tea versions.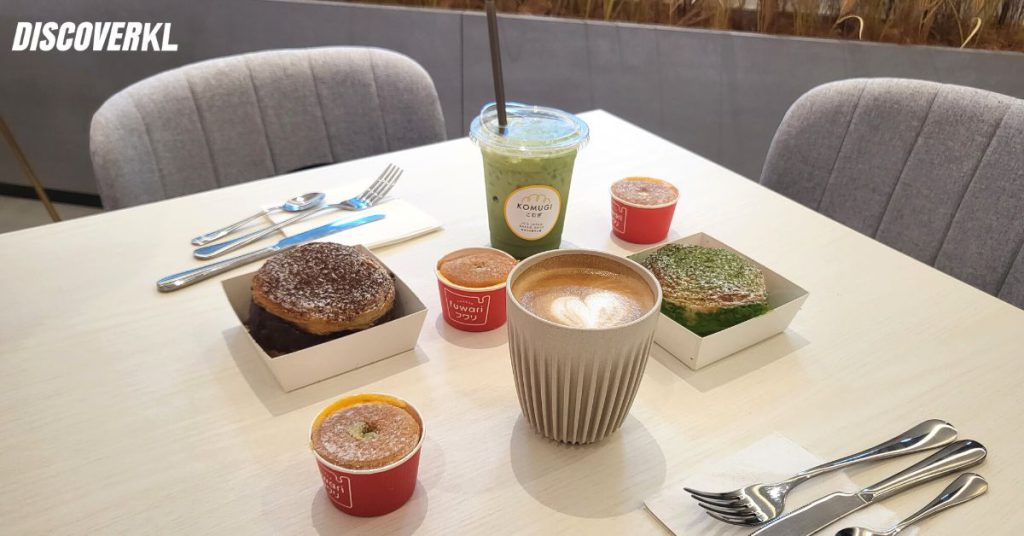 Best enjoyed fresh, these pastries are flaky and buttery just like what you'd expect from a croissant, but are denser compared to the French pastry.
Both the Chocolate and Green Tea fillings are on the sweeter side, making this Croise-Maritozzo taste almost akin to a cake.
Refreshed beverage pairings
To go with these new desserts, Komugi has introduced a robust drink menu for its café outlets.
Coffee lovers will be happy to learn that this menu includes espresso beverages made using a single-origin Gayo Mountain Arabica blend that's sourced through fair-trade certified means.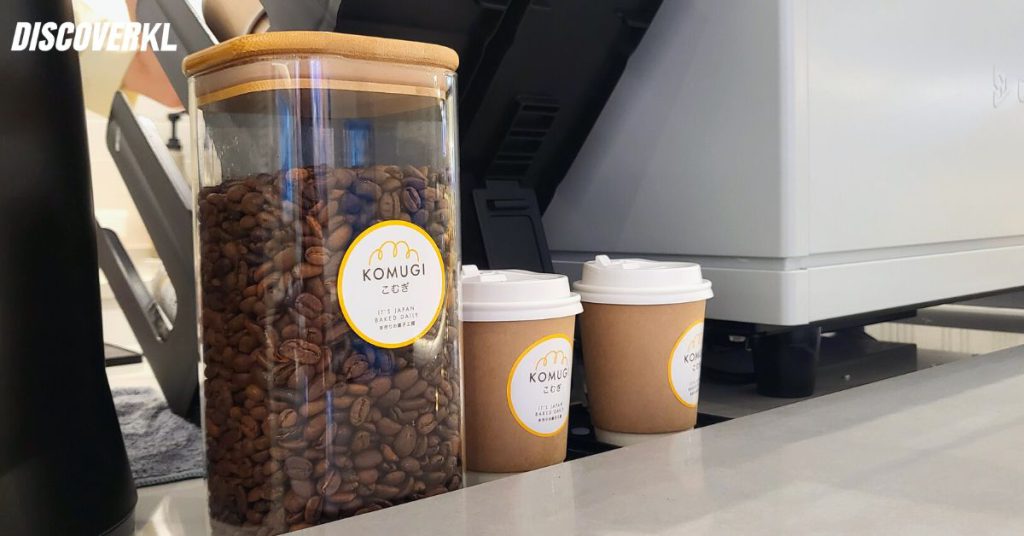 Featuring nutty notes of dark chocolate, these beans are roasted in a way that gives the coffee an acidic edge. The coffee prices are comparable to that of Family Mart at RM5.90 to RM11.90.
Komugi Malaysia has also rolled out a matcha latte drink (RM12.90 for hot, RM13.90 for iced) made using products from Niko Neko, another homegrown brand and a purveyor of quality matcha.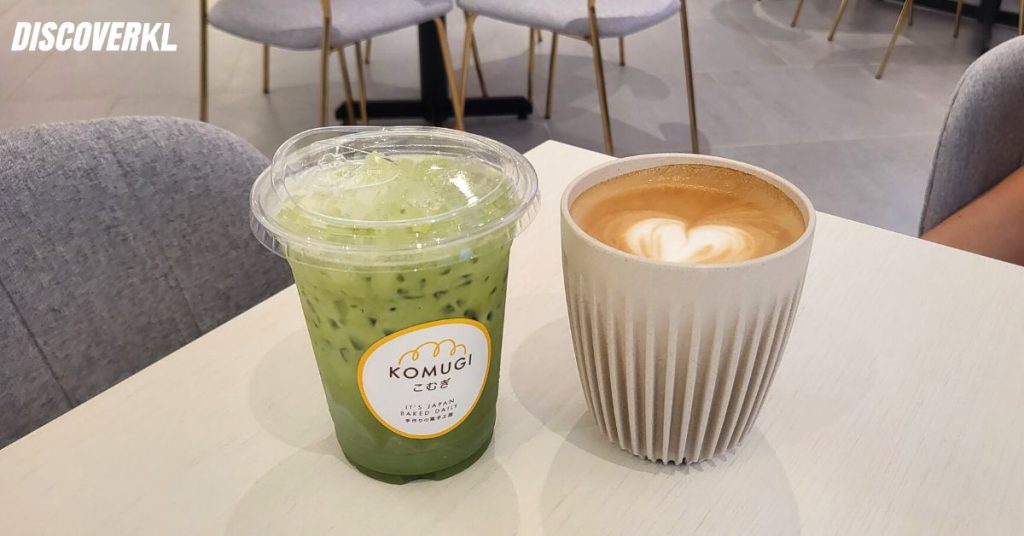 Swerving into more dessert options
Komugi Malaysia is now also offering soft serve, or Swerve, as they call it. Exclusively available in AEON Shah Alam, this icy treat comes in two flavours—vanilla and chocolate.
Not only are the Swerves available in cups, but they can also be ordered in croissants. Unfortunately, we weren't able to try these during our visit.
What we did get to try, though, were the RM4.90 Nama Castellas. Made up of sponge cake, these chilly cream pastries come in a bite-sized cup.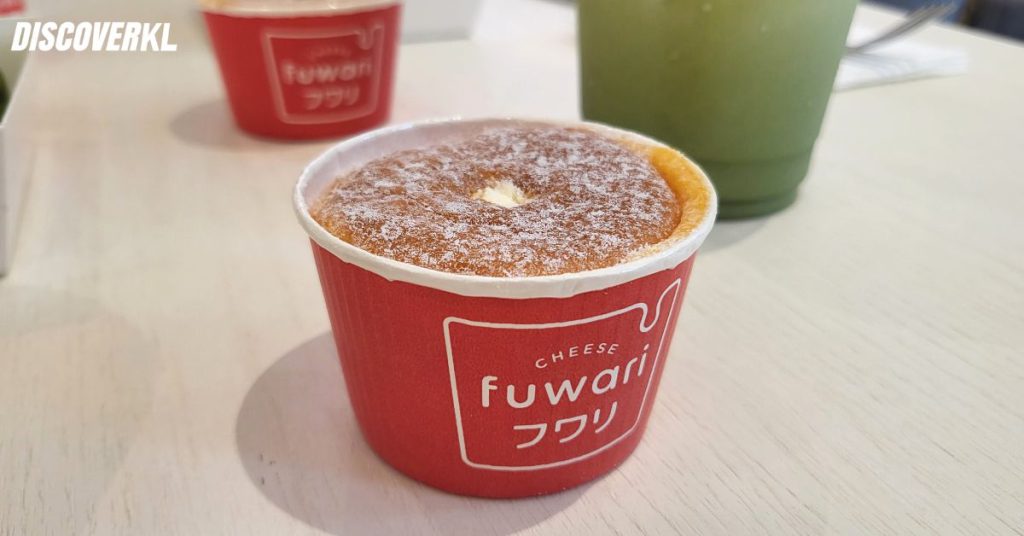 The three flavours for the cream fillings are Cheese, Choco, and Matcha.
Moist, airy, and velvety, the sponge cake melts into your mouth along with the filling.
The classic cheese flavour is similar to a cheesecake, while the rich choco one is reminiscent of a chocolate eclair.
Our favourite was the matcha though. Its slight bitter aftertaste cuts through the creaminess of this dessert, making it a well-balanced bite.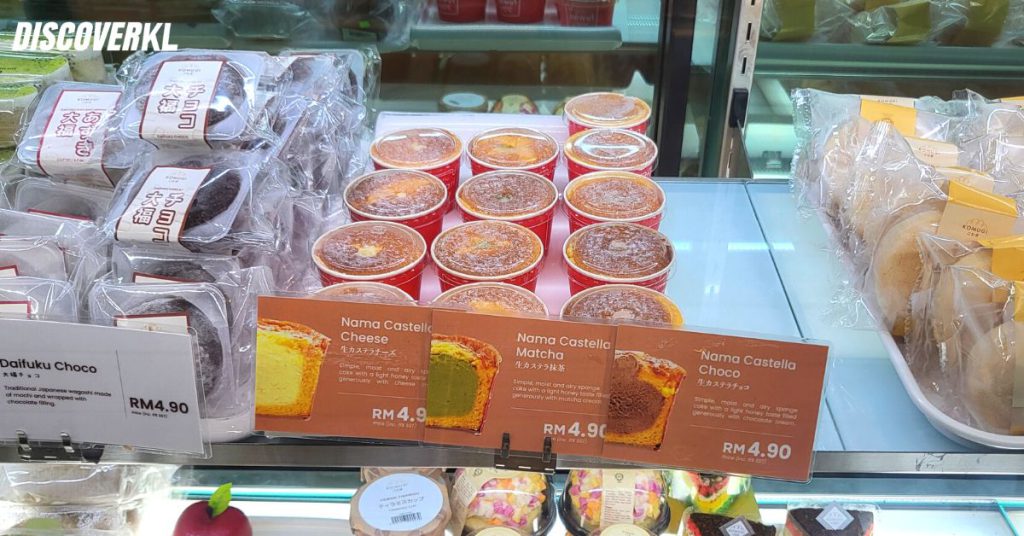 Frozen treats to bring home
After the event, the Komugi Malaysia team kindly sent over more items from its newly extended line of signature chilled pastries.
Exclusively available in AEON, these new frozen items include Hanjuku Cheese Original, Hanjuku Cheese Coco, and Macaron Strawberry.
Looking up the term "hanjuku", we found that it means half-baked, so the Hanjuku Cheese line refers to half-baked cheesecakes. They can be bought in a box of six for RM27.60.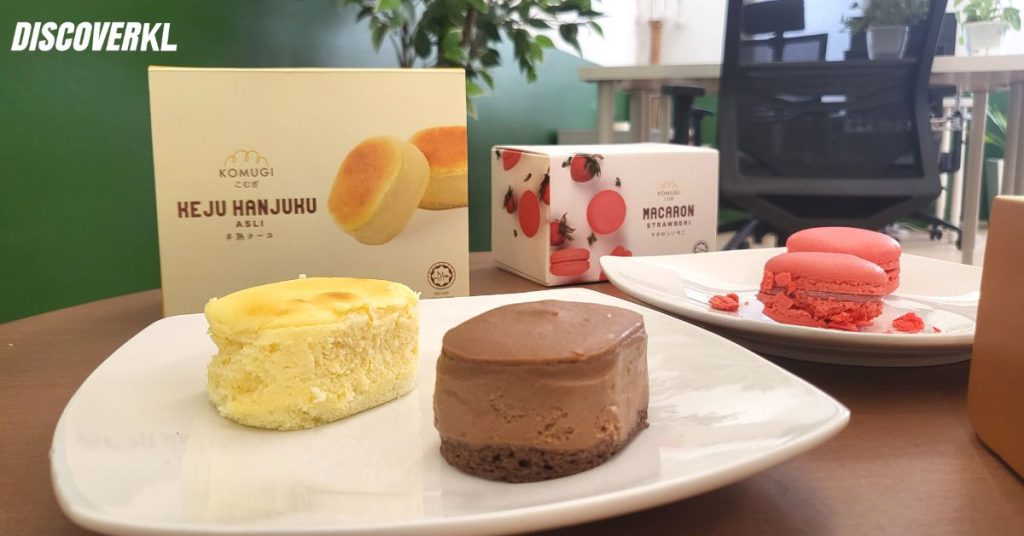 Portioned into small but satisfying bites, these cheesecakes are creamy with a souffle-like texture. The Hanjuku Cheese Original was incredibly moist and light, making for a great melt-in-your-mouth consistency.
The Hanjuku Cheese Coco is slightly denser than the original one, but will be a hit for those who like a rich and milky cocoa flavour.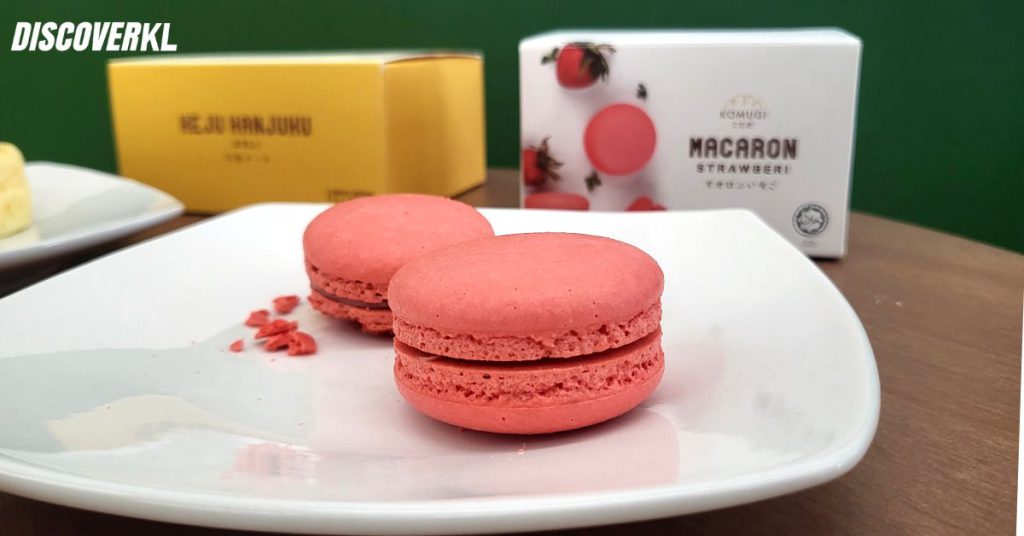 With crunchy meringue and jammy ganache filling, the Macaron Strawberry (RM4.90) would be ideal for sweet tooths.
These goodies are able to last longer in the freezer, making them perfect for those who want to stock up for a party or just enjoy some desserts later on without the hassle of going out again.
More to come
With all Komugi products being halal certified, this new AEON Shah Alam space makes for a great hangout spot for all residents in the area.
Other than the new roll-outs highlighted above, there are plenty of classic savoury dishes to enjoy at Komugi's café. Fresh sandwiches are available too, with options such as Tuna Croissant, Chickin Sliced French Toast, Egg Mayo Sandwich, and so much more.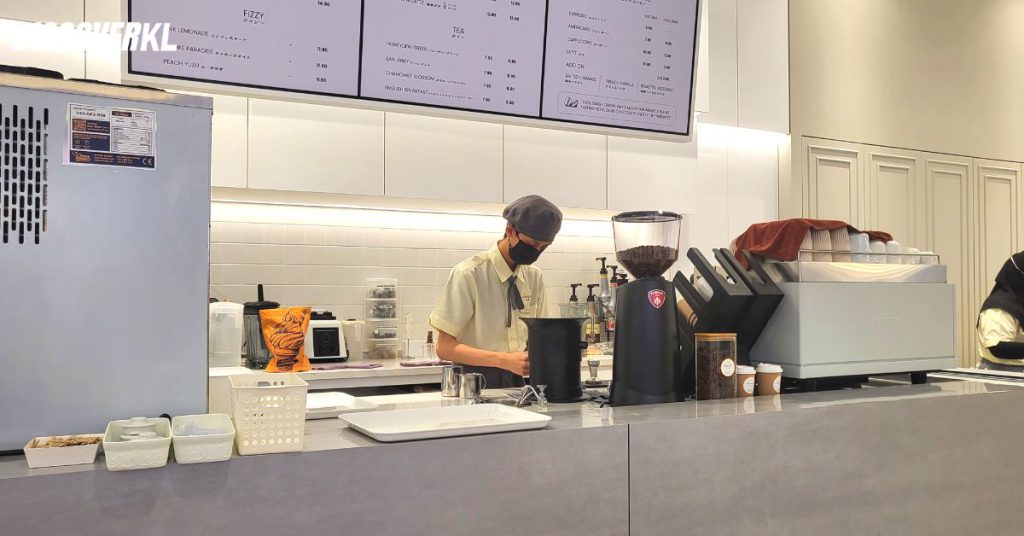 Aside from those savoury bites, we're definitely looking forward to being able to try the Wasabi sweet cream soon.
Komugi @ AEON Shah Alam
Address: Lot G55A, Aeon Mall Shah Alam, Lot 2437 No. 1, Jln Akuatik 13/64, D' Kayangan, Seksyen 13, 40100 Shah Alam, Selangor
Contact: 03-5524 1614