Heading to Sakana Japanese Dining on a Thursday afternoon, little did we know that we were about to experience Japan's best-kept secret.
This would be the first time any of us had heard of Ishinomaki.
Hokkaido usually commands recognition as Japan's top spot to enjoy high quality seafood, with no clearer example than the premium Hokkaido scallops.
But Ishinomaki, a city located in the Miyagi prefecture, is said to be one of the world's three largest fishing grounds, the other two being Norway and Canada.
This is because it is within the Sanriku–Kinkasan offshore fishing grounds, where the Oyashio (cold) current collides with the Kuroshio (warm) current to create eddies.
These eddies are prime spots for phytoplankton colonies to gather and grow, becoming food for other marine life and allowing Ishinomaki's waters to be rich in various seafood.
Through Sakana Japanese Dining's special Ishinomaki Marche menu, we had our chance to try what this hidden gem of a fishing ground had to offer.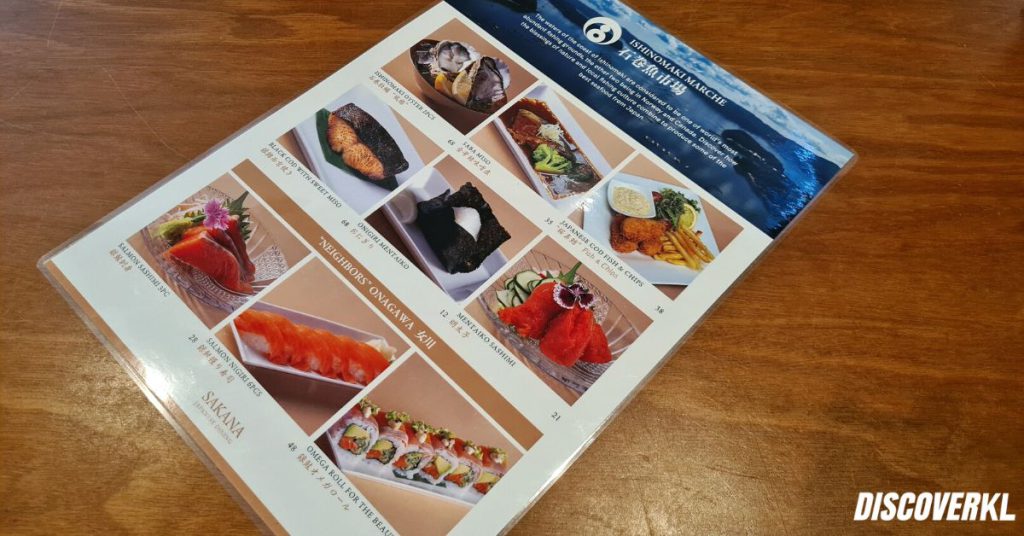 In total, there were nine dishes, with two being limited-time offerings. They were the Ishinomaki Oysters and Japanese Cod Fish & Chips.
Served on a bed of ice with a lemon wedge, the Ishinomaki Oysters (RM68) were huge, plump, and delectably juicy. The tartness of the lemon enhanced their freshness. Each oyster came with a traceability tag to verify its origins.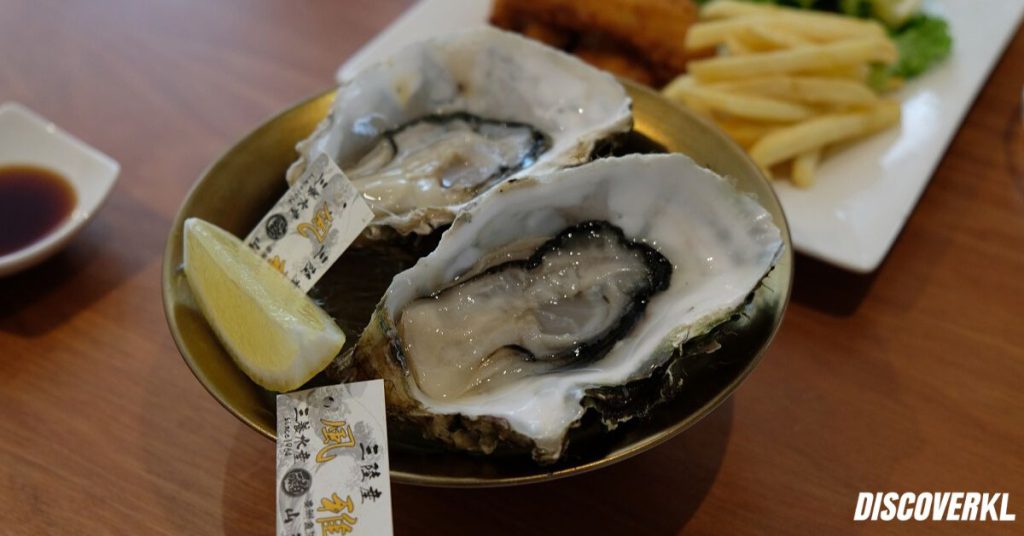 The Japanese Cod Fish & Chips (RM38) easily found its place as one of the best fish & chips we've tried.
Each thick cut of cod was perfectly cooked, coated in a thin and light batter made deliciously crispy with panko (breadcrumbs). The cod flesh was firm and had large flakes, making it easy to bite into without making a mess.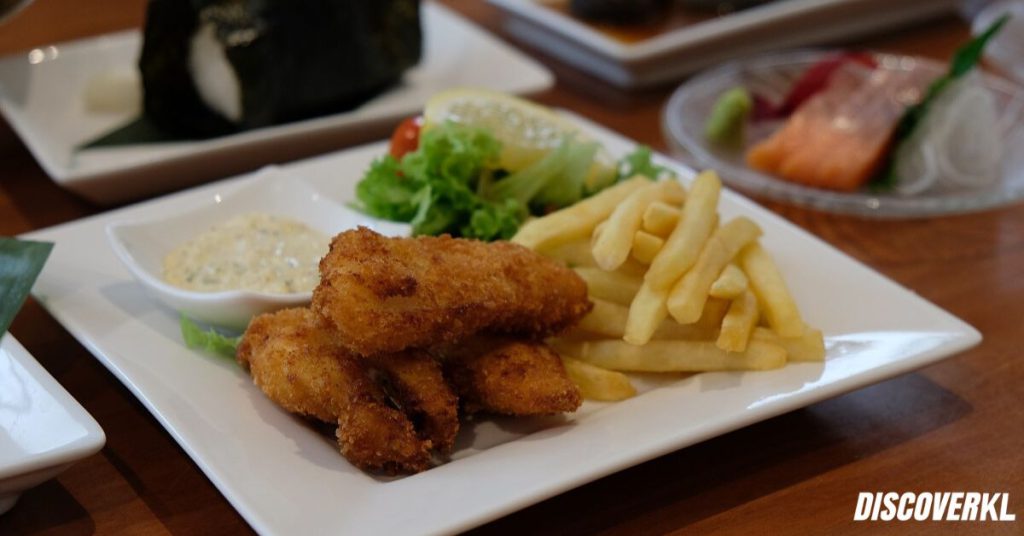 It wasn't oily-tasting at all, but to cut through the savouriness, it was paired with a house-made tartar sauce. The sauce was rich, creamy, and had a dense chunky texture from the finely chopped eggs, pickles, and other herbs.
The Saba Miso (RM35) was a well-cooked mackerel fillet simmered in pure miso. The miso sauce generously coated the fish, even somewhat overpowering the typically distinctive mackerel taste. Having this dish with some rice would balance the flavours nicely.
According to Executive Sushi Chef of Sakana Japanese Dining, Chef Makoto Saito Sam (Chef Sam), whom we had the pleasure of speaking to prior to our meal, the miso they used has no alcohol content.
In fact, no alcohol, pork, or lard is used in any of the restaurant's dishes. This was thanks to an overhaul of the menu by Chef Sam.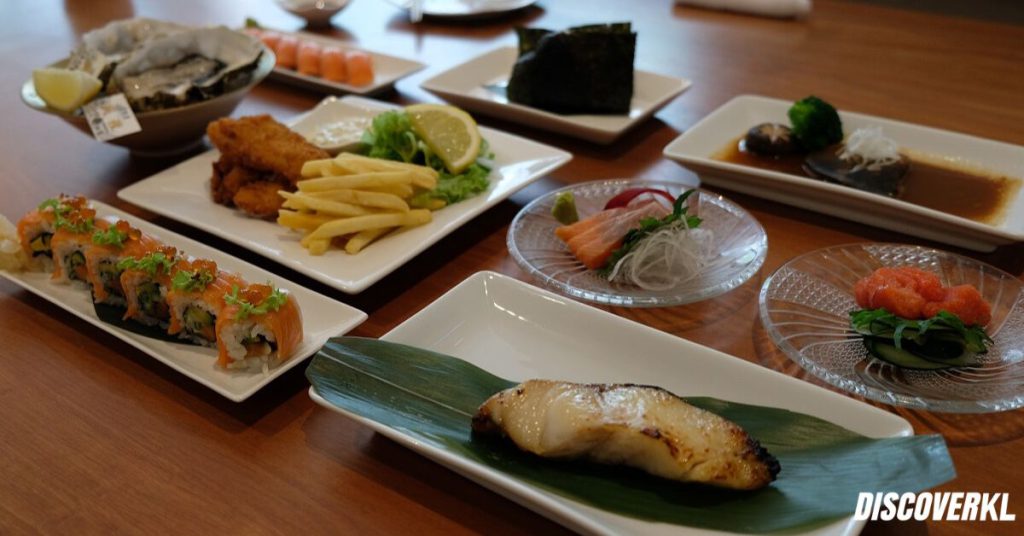 He wanted Sakana Japanese Dining to be more Muslim-friendly, and spent six months perfecting their enhanced menu, during which many ingredients had to be switched.
In Japanese cuisine, sake (a type of alcohol) is an integral part of many dishes, with other non-halal ingredients such as mirin (sweet rice wine) and lard often used too.
To maintain the authenticity of their dishes, he searched far and wide for the ideal replacements for the non-halal ingredients.
Eventually, they found what they needed, such as a JAKIM-approved vinegar made from rice by Yokoi's Vinegar, a halal-certified vinegar brewery in Japan.
Another dish where their alcohol-free miso made an appearance was in the Black Cod With Sweet Miso (RM68).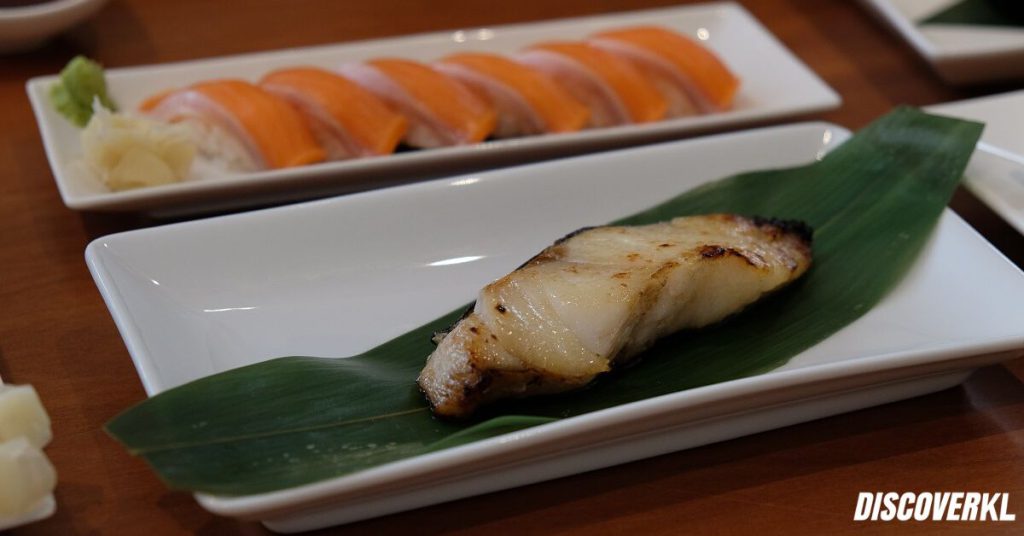 The cod had a flaky and firm texture with its healthy fats giving it a strong buttery taste, and a smokiness accenting the flavours.
Compared to the Saba Miso, the miso was more subtle and let the fish shine, easily making it one of our favourites across the meal.
The Mentaiko Sashimi (RM21) was unlike anything any of us have ever eaten before. It was served as intact egg sacs, and the way it had been prepared with Japanese chilli gave it a notable spicy kick. It was also very salty, and is best eaten with plain rice or a drink.
While the other fish dishes like Black Cod With Sweet Miso and Japanese Cod Fish & Chips took the spotlight, we have to acknowledge the salmon dishes on the special menu too. The salmon used is sourced from Onagawa.
There was Salmon Sashimi (RM28 for 3pcs), Salmon Nigiri (RM48 for 6pcs), and Omega Roll For The Beauty Roll (RM45 for 6pcs).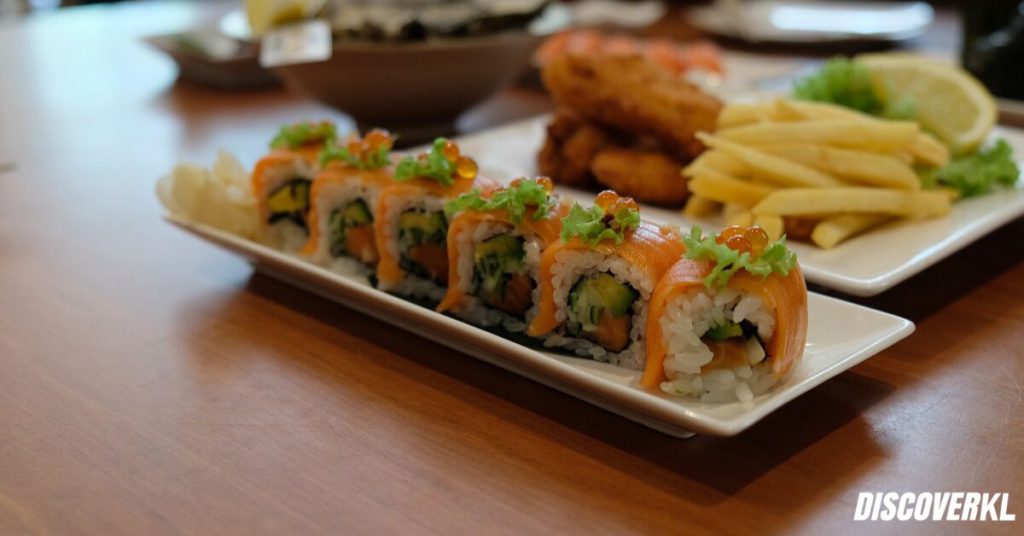 The salmon used in these dishes was not too marbled and fatty, with a firm texture indicating its freshness. The Omega Roll For The Beauty Roll was a textural delight in our mouths, the smooth salmon, creamy avocado, and pearls of ikura playing off one another in each bite.
The final dish we tried was the Onigiri Mentaiko (RM12). It had a big serving size and was filled with the same spicy mentaiko from earlier.
All in all, our first taste of Ishinomaki was certainly one to remember. If you'd like to experience the Ishinomaki Marche menu for yourself, head to Sakana Japanese Dining between 10AM to 11PM from now until March 31, 2023.
After that, the Ishinomaki Oysters and Japanese Cod Fish & Chips might no longer be on the menu. On the other hand, the other seven dishes will remain available on the regular menu.
Sakana Japanese Dining
Address: G11, Ground Floor, Petronas Twin Tower, Jalan Ampang, Kuala Lumpur City Centre, 50088 Kuala Lumpur
Contact: 03-2181 0211
Website: https://sakana.my/