Shishido Ramen (also known as Menya Shi Shi Do or Ramen Bar Shishido) seems to be on a never-ending mission to prove that serving good ol' ramen doesn't have to be boring.
In 2020, it released a Nasi Lemak Dry Ramen. In 2021, it had the Matcha Ramen. For 2022, there was the 24K gold Ippon Yakibuta ramen. All were limited edition.
Now, 2023's outlandish ramen from the brand has been released: Croissant Ramen (RM32).
Off we headed to Ramen Bar Shishido at The Gasket Alley to try it.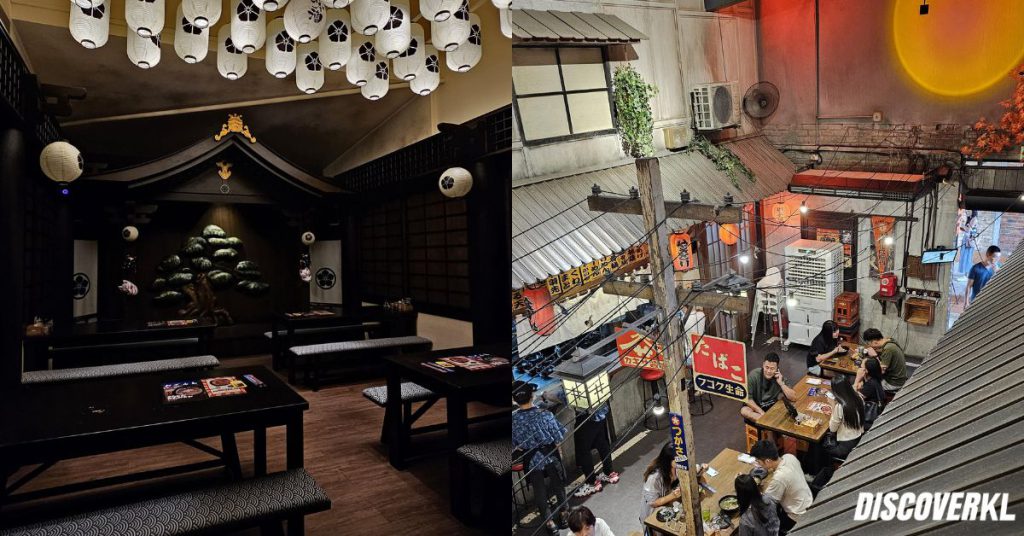 We got a large bowl with a generous serving of broth and noodles, a few pieces of chashu, and a large croissant topping it all, a flag sticking out from it.
There's no right or wrong way to go about eating it, so we tore off a bit of the croissant and dipped it into the broth to get started.
The croissant itself had the perfect texture. It had a well-browned, crispy top and lots of delicate buttered layers inside.
The broth was on the thicker side, creamy with a strong miso tonkotsu flavour. According to Menya Shi Shi Do, it's a black garlic curry soup.
The curry was similar to Japanese curry, and was not spicy at all. The black garlic was more of an aroma that had an accompanying sweet edge to balance the salty broth.
The noodles were springy and chewy, the shimeji mushrooms and bean sprouts giving each bite more texture.
Sans croissant, the ramen was quite delicious as it was, but the pastry elevated the experience.
The buttery croissant soaked up the broth easily in all of its layers, and had a softer chew than the noodles.
It also brought new flavours to the forefront, the butteriness and sweetness of the pastry combining with the umami black garlic curry broth to make each bite more complex.
We easily concluded that this dish wasn't just a gimmick to shock and attract diners, it was a combination that actually worked really well.
Another special dish we tried while there was the Oden Ramen (RM30), which isn't as surprising of a combination.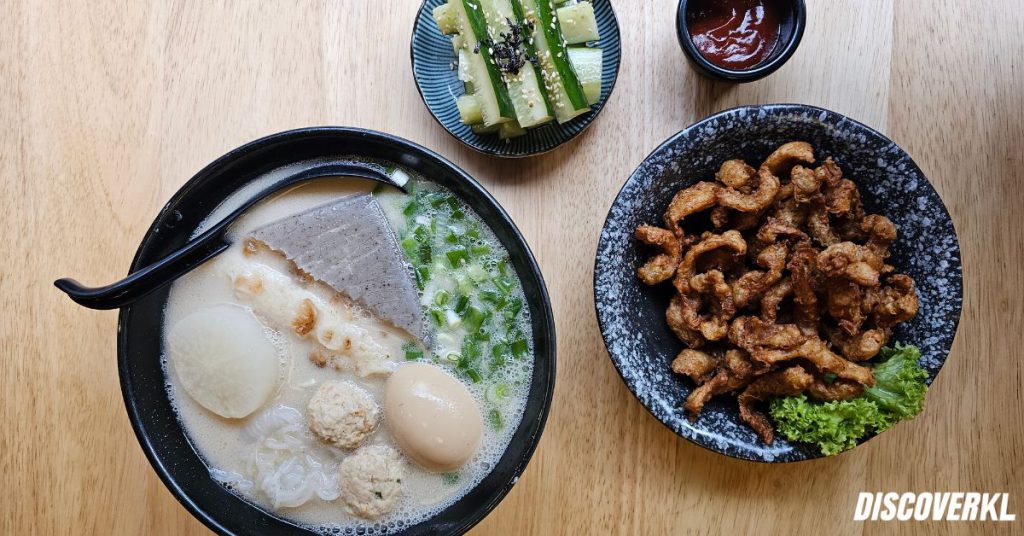 It had a slightly milder, shrimpy flavour, and was filled with oden favourites like konnyaku, chikuwa, fishcake, and more, alongside noodles and regular ramen toppings. Overall, a lighter but still hearty meal.
For sides, we had a dish of fried chicken skin. As simple as it looked, it was mind-blowingly good, crispy, seasoned perfectly, with bits of fat adding to the flavour. If we were greedier, we'd have happily ordered a second round.
Each bowl of the limited edition ramen was very filling, their portions generous, and we'd recommend sharing for maximum enjoyment.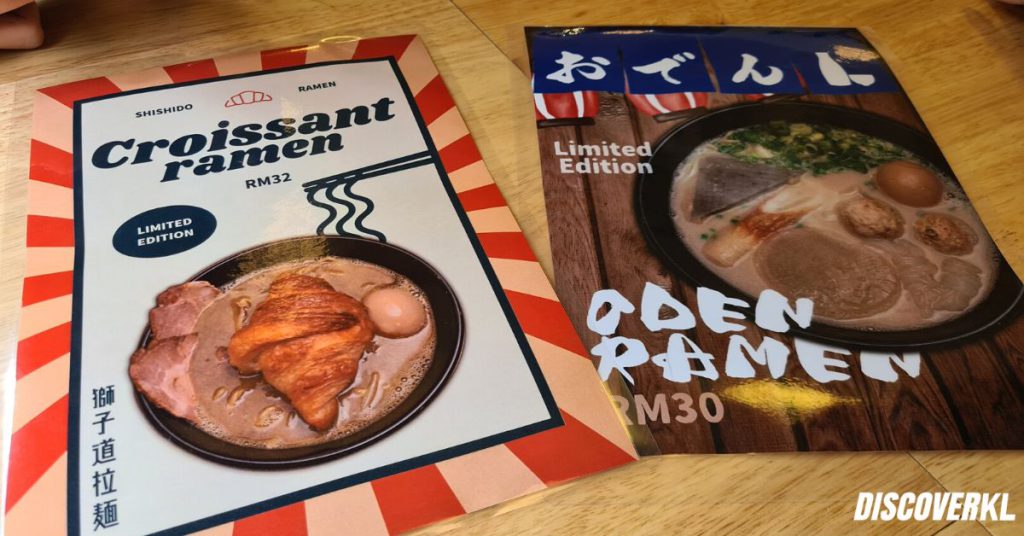 The two limited edition ramen can be ordered at both Menya Shi Shi Do at B.Land PJ, and Ramen Bar Shishido at The Gasket Alley.
Ramen Bar Shishido
Address: The Gasket Alley, 15-5 @, Jln 13/6, Seksyen 13, 46200 Petaling Jaya, Selangor
Contact: [email protected]