Loong Cafe along the outside edge of IOI City Mall Phase 2 makes quite the impression. Bright neon lighting and a faux train face are easy indicators of the chain restaurant's inspiration: bustling Hong Kong.
But the busy concrete jungle is not without its homey comfort food, a popular cuisine that's found fans even all the way here.
The Malaysian founders behind Loong Cafe themselves had fallen in love with the spirit of the city, and sought to bring home a piece of it by starting this restaurant brand.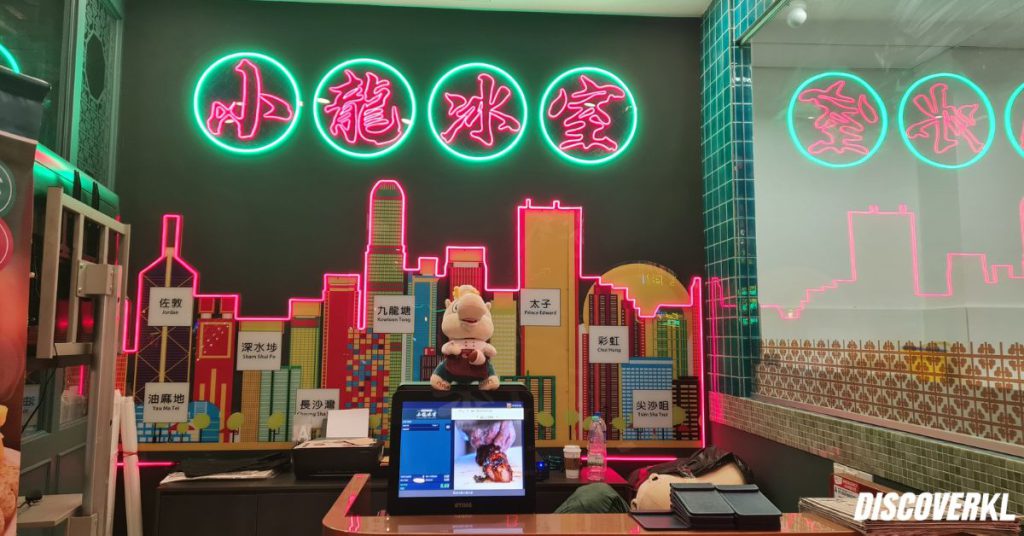 With the promise of serving up authentic Hong Kong flavours through day-to-day staples, Loong Cafe conveniently had a "must try" section with 10 selected dishes and drinks.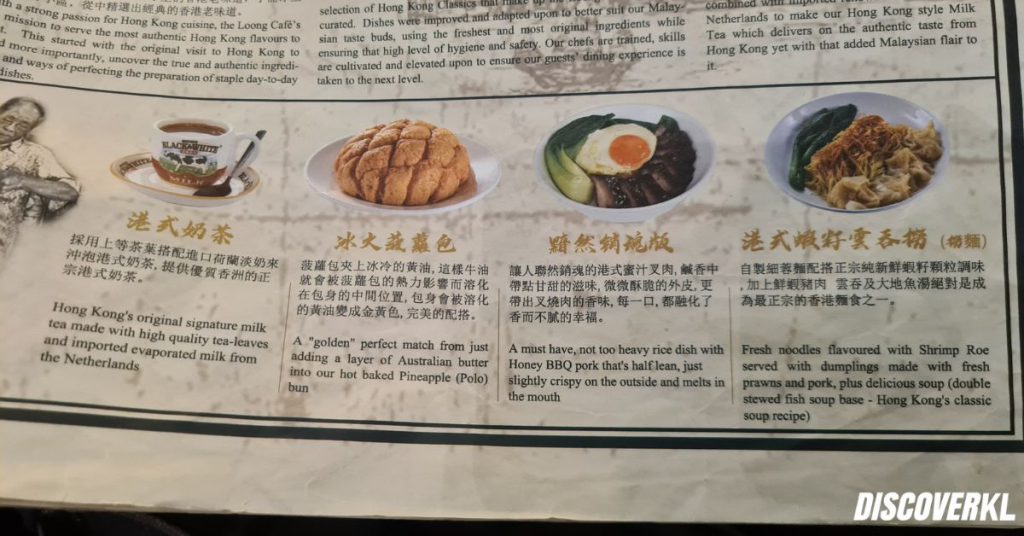 We ordered four of their must try items: Honey Sauce BBQ Pork (RM19.80) and Fried Egg with Rice, Hong Kong Style Shrimp Wonton Noodle (RM18.80), Polo (Pineapple Bun) with Butter, and Loong Milk Tea (RM8.80). We also added on Tomato Chicken Chop Cheese Baked Rice (RM18.80) which isn't a must-try, but caught our eyes.
The food came really, really fast, probably barely 10 minutes after we ordered.
Everything looked pretty good, and we started with the Honey Sauce BBQ Pork and Fried Egg with Rice. The Honey Sauce BBQ Pork is basically char siew, and you have the option of choosing between lean meat, 50:50 fat to meat, or fatty.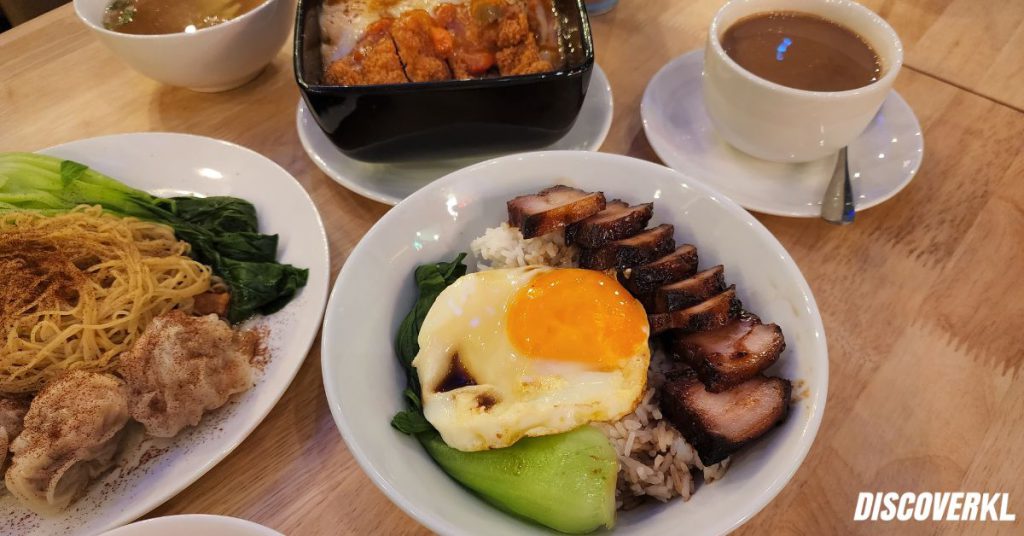 Flavour-wise, it was satisfactory. The meat was slightly cold and quite tough to chew, which was disappointing.
Had the meat been executed better, the combination of warm white rice, a sunny side up egg, and the char siew would've been quite comforting to eat. Maybe the standalone meat dishes are much better? We would sure hope so.
Next up was the Hong Kong Style Shrimp Wonton Noodle, which came looking exactly like the pictures in the menu.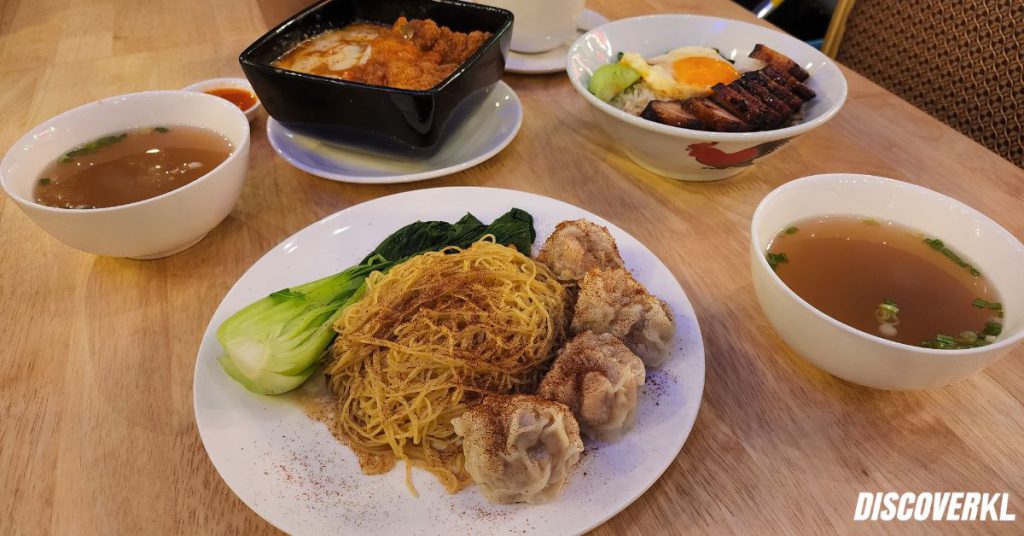 The noodles were a bit on the drier side, but the accompanying soup can help with that. In terms of flavour, we'd say it's your standard wonton mee, but more savoury and not too sweet.
The shrimp wontons were quite huge, made from a combination of shrimp and pork meat, with a skin that wasn't too thick. There wasn't really a dominant flavour though, and we'd say that the wontons could be better as well.
One dish that we quite liked was the Tomato Chicken Chop Cheese Baked Rice, which we would actually describe as homey and comforting, as Loong Cafe intended. Funnily enough, this was the only dish we ordered that wasn't on the must-try menu.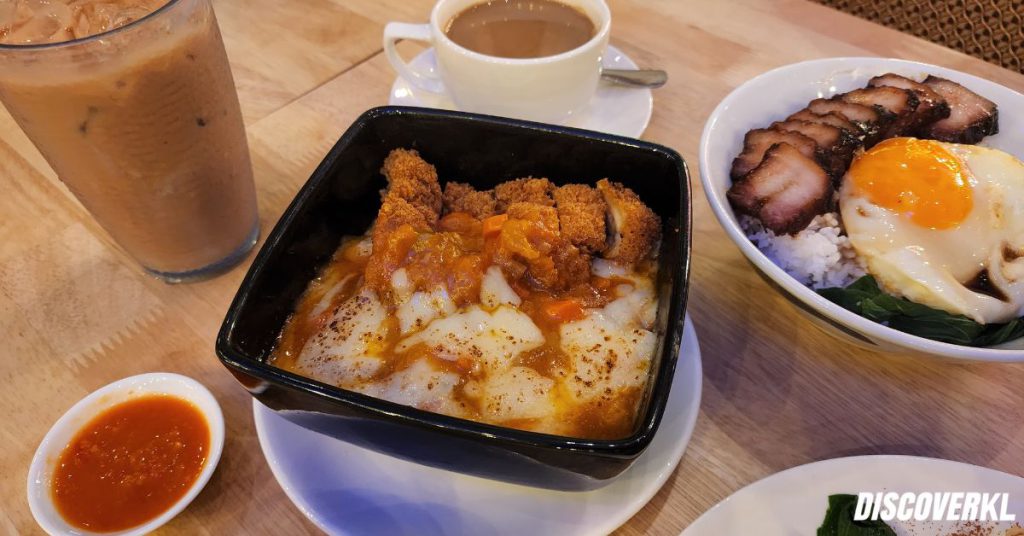 They were generous with the baked, melted cheese and tomato sauce coating well-cooked rice, and the fried chicken chop on top was crispy with decently tender meat.
Finally, we tried the iconic Hong Kong baked snack, the Polo (Pineapple Bun). We ordered two, one with butter (RM6.80) and another without (RM5.80).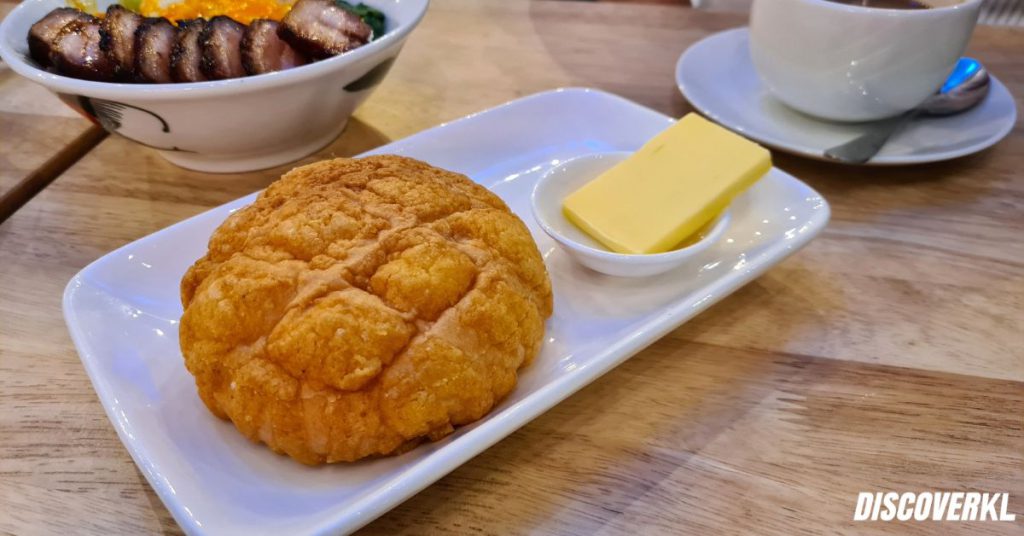 The butter is served on the side as a slab, which you're meant to stuff into the bun.
We'll be honest, although this seems like a snack that's difficult to mess up, these didn't quite hit the spot either. The tops of the buns weren't as crusty as we would have liked, although the texture of the baked dough inside was soft and fluffy.
Did you know: Polo buns actually contain no pineapple whatsoever; the name comes from the way the topping looks.
Their sweetness was just right though, but we feel they could've been more generous with a thicker baked topping.
To quench our thirst as we dined, we had the signature Loong Milk Tea, which uses high quality tea leaves and imported evaporated milk from the Netherlands.
I found this drink to be quite delicious, with a smooth mouthfeel and a milder tea taste. The evaporated milk actually shone through the most, giving the drink a very creamy flavour without being too sweet. Definitely order this if you visit.
In all, what we ordered at Loong Cafe had more misses than hits, but that doesn't necessarily speak for the entirety of the menu, which has a lot more variety.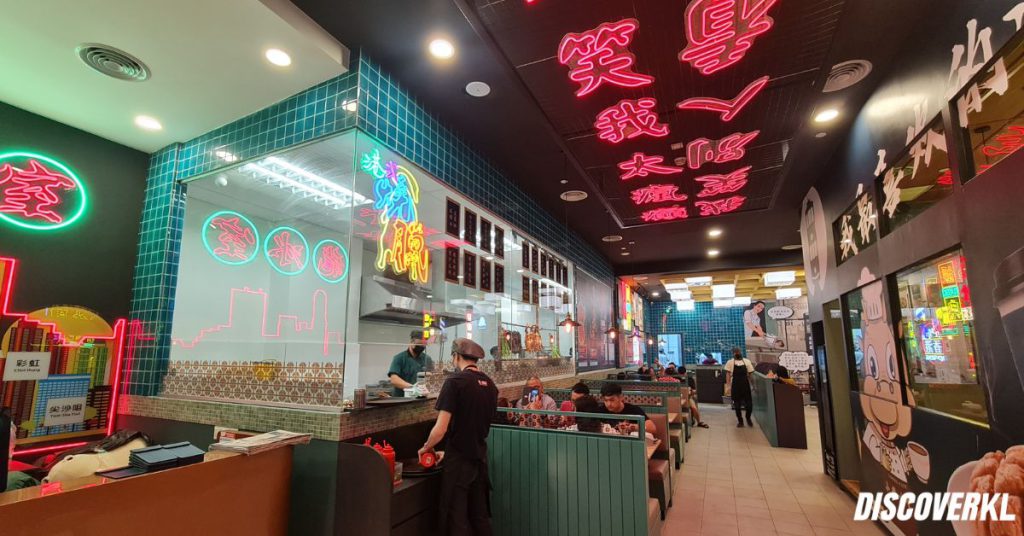 The food here is nicely filling without being too heavy, and we think that it'd make a better breakfast place than a dinner one.
Loong Cafe @ IOI City Mall
Address: Lot GE-206, IOI City Mall Phase II Lebuh IRC IOI Resort, Wilayah Persekutuan, 62502 Putrajaya
Website: https://www.instagram.com/loongcafe/?hl=en