When the idea for Marini's on 57 first came about, restaurateur and entrepreneur Cavaliere Modesto Marini envisioned creating a world-class venue to rival those in other great cities of the world.
His passion and determination turned a simple lot overlooking the iconic Petronas Twin Towers into what has become Malaysia's first highest rooftop bar, lounge, and Italian contemporary restaurant.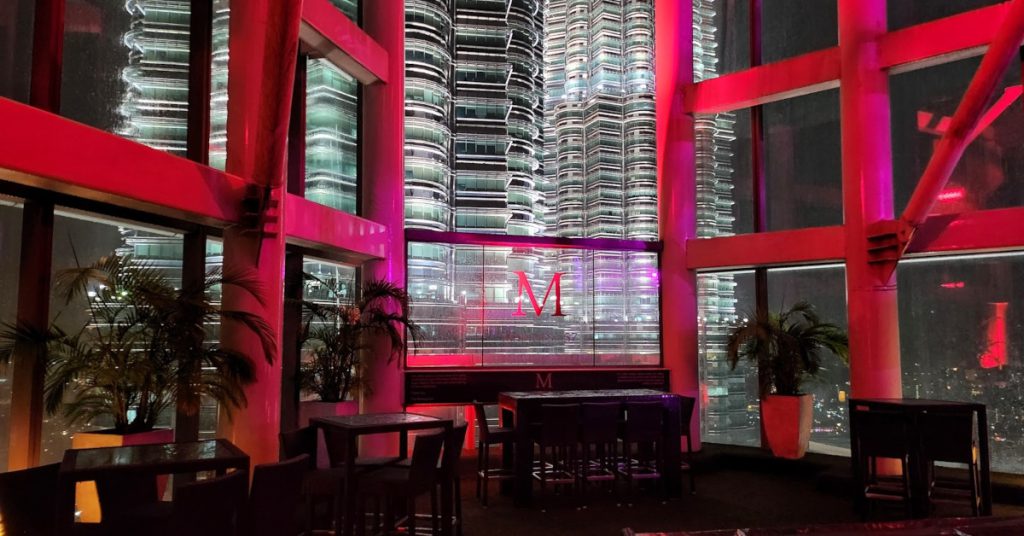 Since its opening in June 2012, the luxury dining and entertainment establishment has become a preferred venue for numerous events and celebrations, as well as a beacon for international celebrities, tourists, and socialites.
Names such as David Beckham, Eric Cantona, Benedict Cumberbatch, Priyanka Chopra, Bon Jovi, and Max Biaggi, has graced this prestigious venue that sits 876ft (267m) above sea level in the heart of Kuala Lumpur City and offers the closest view of the Petronas Twin Towers and panoramic views of the city.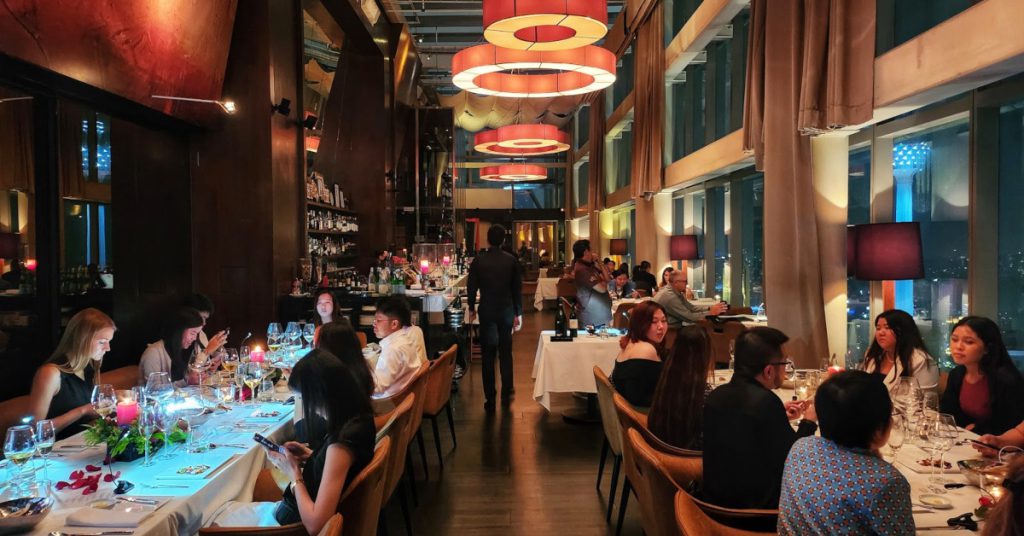 This October, Marini's on 57 is celebrating a memorable decade of good food, fine wine and great company.
With the anniversary theme being Viva Marini, this significant 10-year milestone comes with 4 major events.
1. Founder's Menu: a 10-course degustation experience of the top 10 hits of Marini's on 57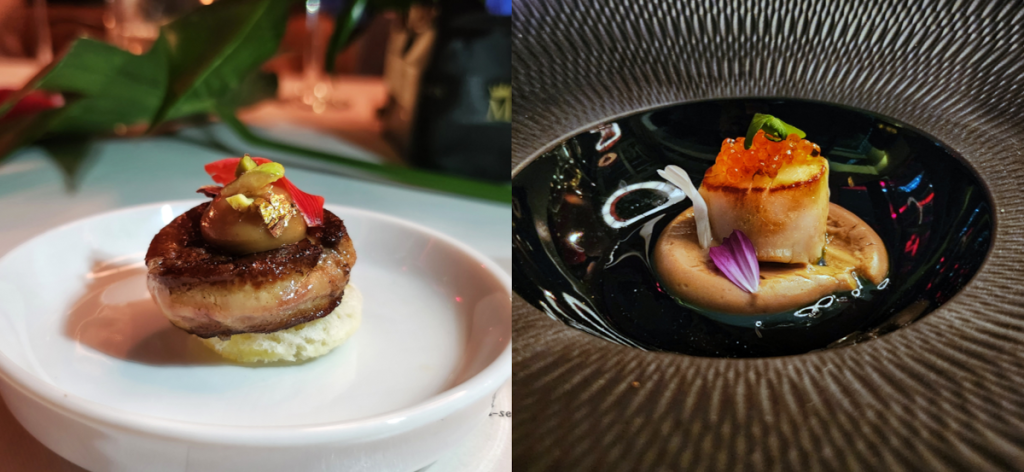 To showcase its fine contemporary Italian cuisine, Marini's on 57 is offering an extensive menu with reinterpretations of their 10 popular dishes which have been served over the years.
We had the pleasure and honour of sampling this meal ourselves and we can attest that these dishes are a testament to the establishment's culinary prowess.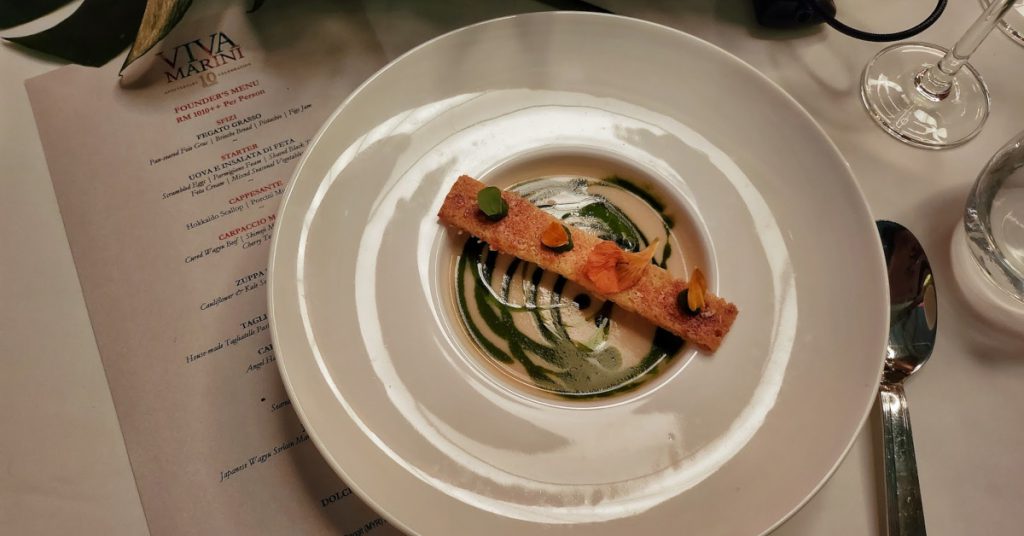 Some notable dishes include Pan-Seared Foie Gras, Hokkaido Scallops, Seared Cod Fish with Saffron Caviar Sauce (or Japanese Wagyu Sirloin Marble 5), a choice of pasta with lobster or truffles, and desserts.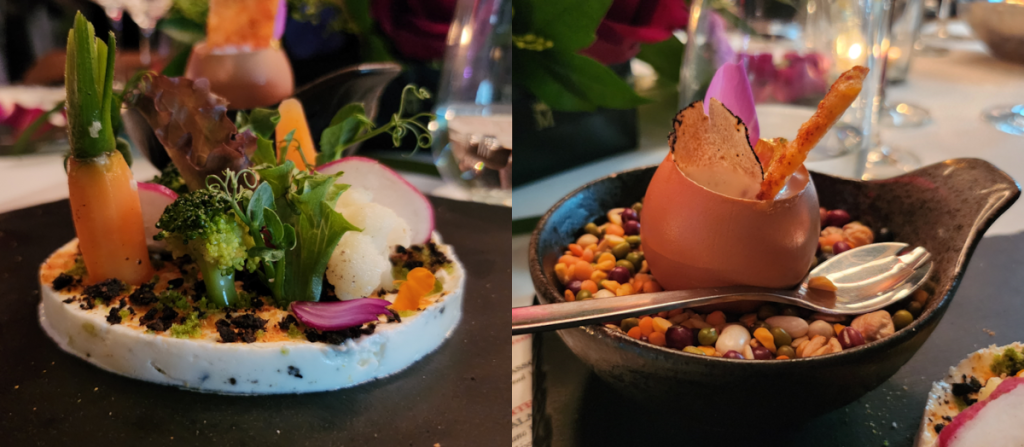 The desserts were a sight to behold. Presentations were on point and with high attention to detail.
It's easy to marvel at the execution and preparation of each dish, thanks to the helpful explanations from the waitstaff too.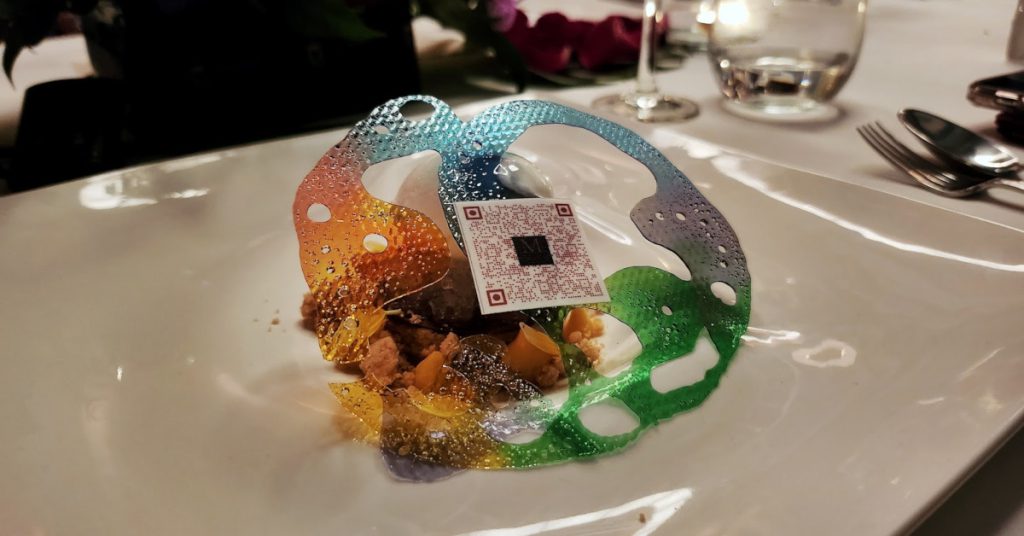 Overall, it was a classy and memorable experience, definitely one to make you feel like a VIP for the night.
If Marini's on 57 wanted to make a statement with this menu, we'd say mission accomplished.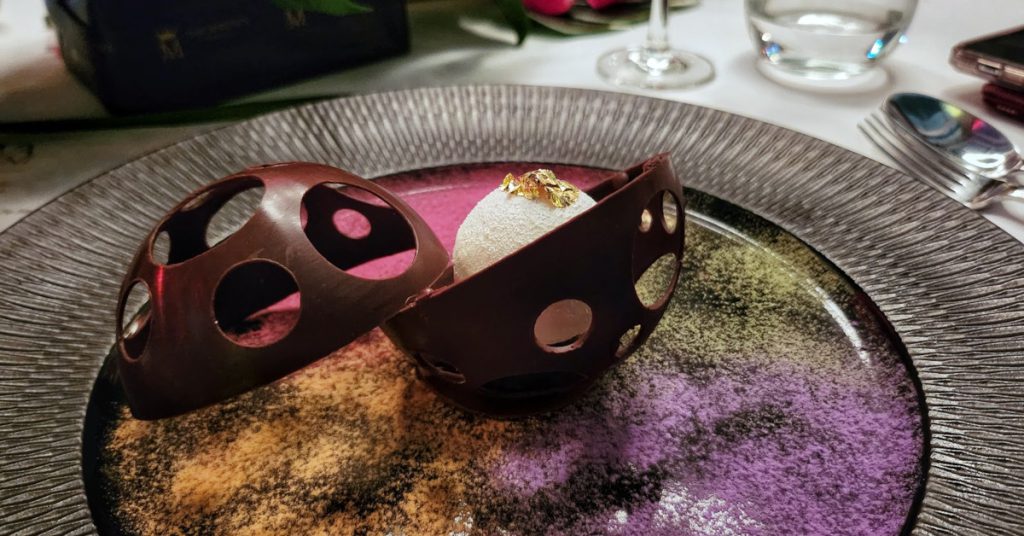 The Founder's Menu will be available from 1 October 2022 till 31st of December 2022. Bring along some good company, wine, dine and be merry!
Marini's on 57 is located at Level 57, Menara 3 Petronas. For reservations, contact +603-23866030 or email [email protected].
2. Viva Marini Bartending Competition: a quest to reward the top bartender with RM10,000 cash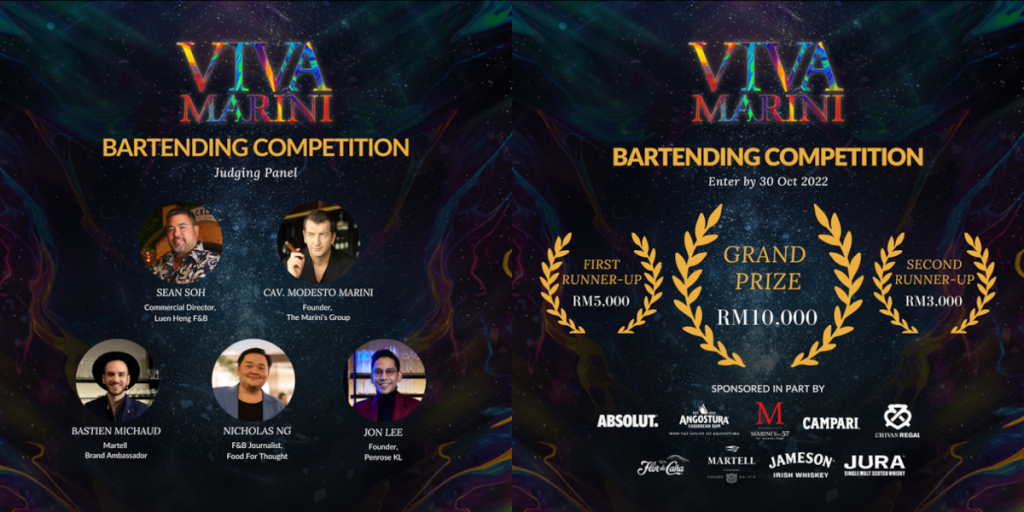 Marini's on 57 is set to be the battleground for a lot of shaking and stirring.
The top bartender will walk away with a cash prize of RM10,000 while second and third place will receive RM5,000 and RM3,000, respectively.
If you're interested to throw your hat into the ring, here's the process:
For the preliminary round, send in an original cocktail recipe and a video of yourself making an open format cocktail of your choice.
Submit your video between the 3rd to the 30th of October 2022.
Ten finalists will be shortlisted.
The selected bartenders will have to present three original cocktails – two themed ones using certain spirits, and one open format cocktail – in a live event at the Marini's on 57 Lounge on the 14th of November.
A panel of judges will taste and vote to decide the winner of the Viva Marini Bartending Competition.
Those interested in participating in the Viva Marini Bartending Competition are advised to visit www.marinisgroup.com and follow Marini's on 57 on Instagram for further information.
3. Viva Marini Guest Shift Series: an opportunity for cocktail lovers to taste creative and delicious concoctions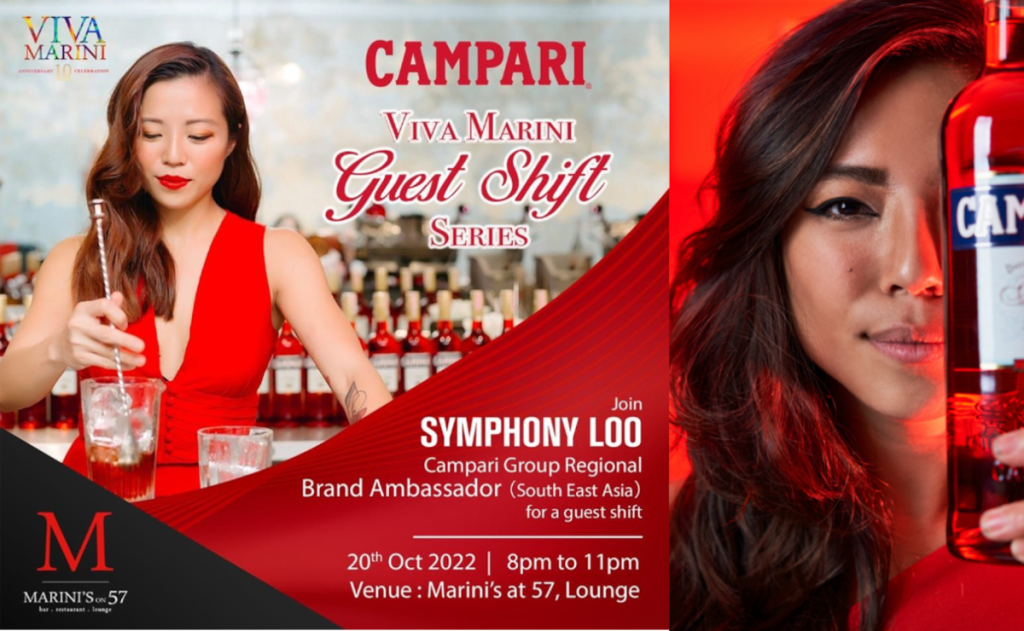 For cocktail lovers, look out for the Viva Marini Guest Shift Series which features big industry names such as Rizal Junior, Bastien Michaud and Symphony Loo.
Here's a brief breakdown of the guest star bartenders at Marini's on 57:
Rizal Junior
Head bartender of the pioneer team at Marini's on 57. Angostura Malaysia Champion of 2018, co-owner of Bar-Flips.
10th October 2022
8pm to 12am
Bastien Michaud
Pernod Ricard's brand ambassador for Martell, Mumm and Perrier-Jouet. A food and drink enthusiast with extensive knowledge of wine and spirits.
17th of October 2022
8pm to 12am
Symphony Loo
Campari Group's Regional Brand Ambassador for Southeast Asia and the On Premise Channel Manager for South East Asia and India.

Awarded the "Rising Star of the Year" at the Singapore Bar Awards in 2017, won the Codigo Competition that same year.
20th of October 2022
8pm to 11pm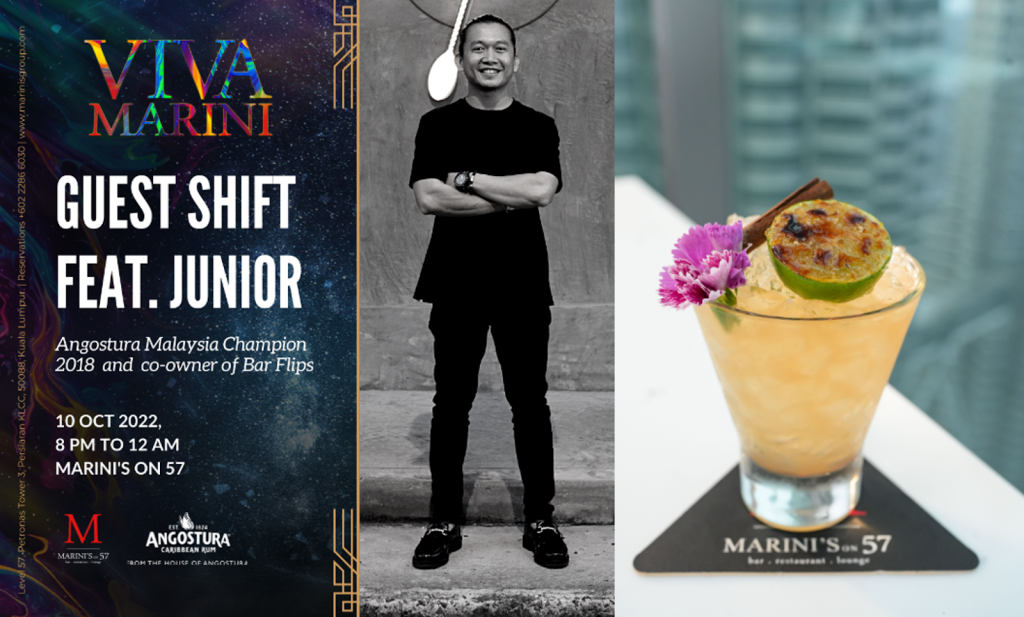 4. Viva Marini 10th Anniversary Party: a star-studded affair for the ravers
Viva Marini 10th Anniversary Party on 20 October will feature guest deejay and Grammy Award nominee Timo Maas. The German deejay and producer returns to the Marini's on 57 Bar to take over the decks for the night and will spin his brand of electronic dance music.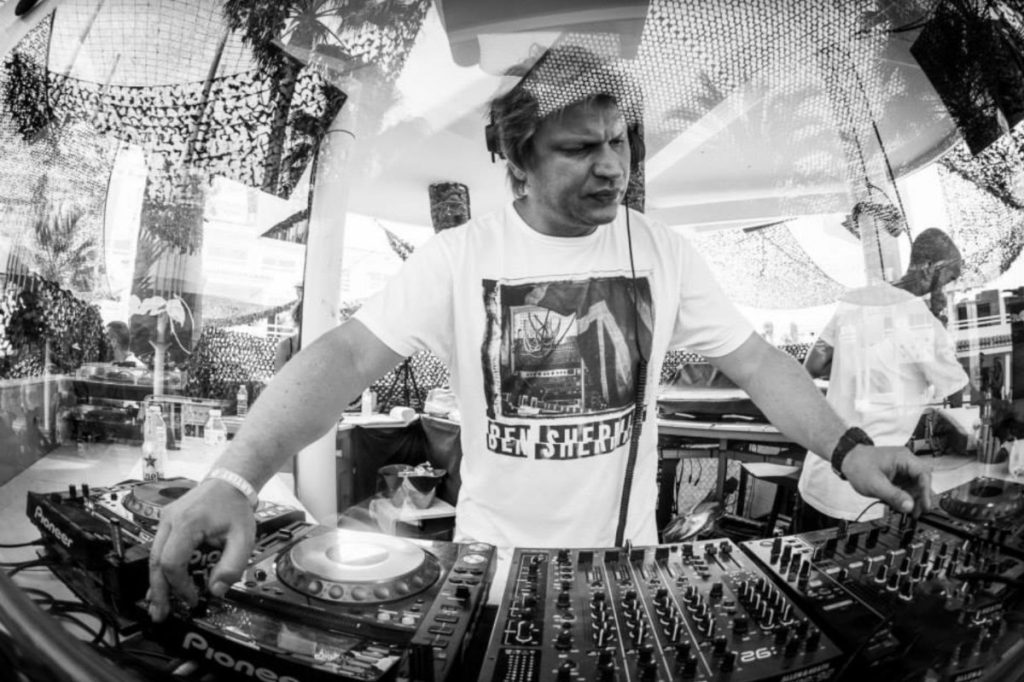 Maas is an inventive veteran deejay who has been professionally active since the early 1990s. He has worked in numerous styles of electronic dance music, ranging from progressive house, trance, and acid to breaks and electro-house.
In the span of his career, he has worked with vocalists such as Kelis, Neneh Cherry, and Placebo's Brian Molko. His list of remix clients includes superstars such as Paul McCartney, Madonna, Depeche Mode, and many others.
The Marini's on 57 Viva Marini 10th Anniversary Party with Timo Maas will start at 8pm. Guests are encouraged to make reservations for the party.
Marini's on 57 is located at Level 57, Menara 3 Petronas. For reservations, contact  +603-23866030 or email [email protected].