[This is a sponsored post with Heineken Malaysia.]
When I think of events involving alcohol such as beer, I usually think of indoor bars, pubs, and bistros with neon lights setting the mood.
However, Edelweiss, a producer of premium wheat beer born in the Alps, wants to break that stereotype by hosting their first-ever outdoor festival amidst the lush greenery of Genting Highlands.
It's called Chalet Edelweiss Unwind, and will be happening from October 21 to October 24, 2022.
The festival will take place in Resorts World Awana Genting Highlands, and it will have a plethora of activities for you to unwind and disconnect from the stresses of work life.
Here is what to expect during Chalet Edelweiss Unwind in 2022.
Across the four-day festival, Chalet Edelweiss Unwind will feature several international and local artists who will be performing on the Alpine Stage.
A smorgasbord of talented international and local artists
These artists include international names like Jeremy Zucker known for his global hits like "comethru", Karencici for songs like "Do Do Do", and Dermot Kennedy, known for hits like "Something to Someone".
Local acts like Jumero, Crinkle Cut, TY:DEL, Lost Spaces and Colbie Ong will also be present to help you jam out to your heart's content.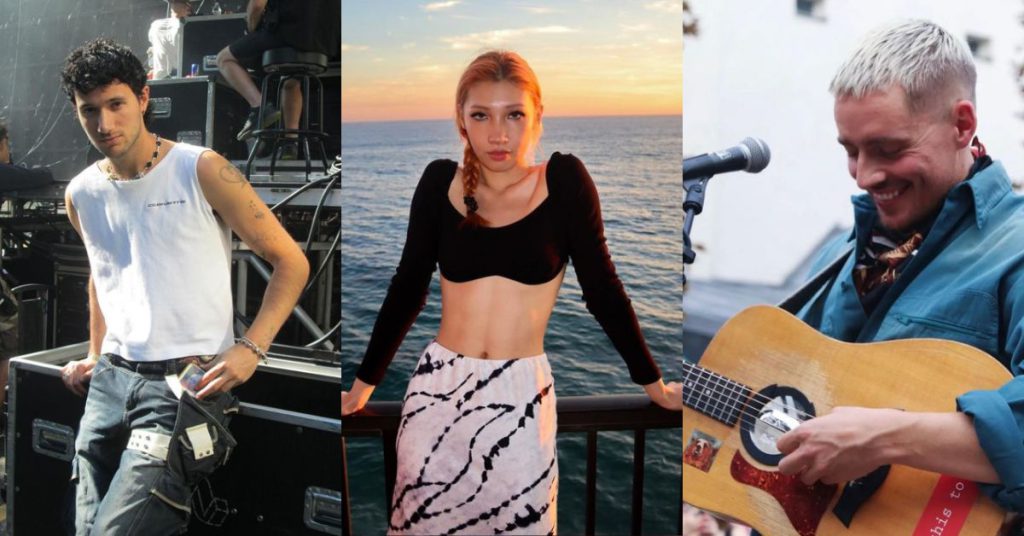 No festival feels complete without a musical send-off though, which is why the DJs like Daaliah, Vanns Ngo, and Xu will also be making an appearance to end each night with a bang.
Activities in nature for when you want to take a break from the music
For those looking to reconnect with nature during their time here, there will be sustainability trail walks and morning yoga sessions.
You can also try out one of their many giant board games like the Giant Connect 4, Giant Wall Ball Maze, Crossnet, and Cornhole.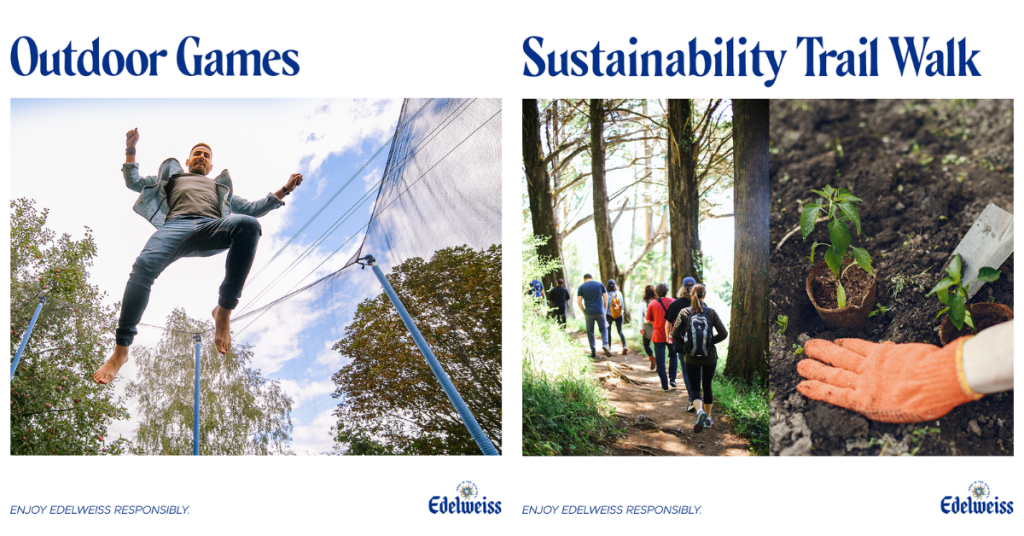 Those thirsting for a drink can hop on by to The Alps Bar, where you can get yourself a nice refreshing bottle of Edelweiss wheat beer.
For those unfamiliar with Edelweiss wheat beer, brewing initially started in 1646, at the height of the Austrian Alps in Europe. Its iconic fruitiness is contributed by a delicate blend of all-natural ingredients like sage, coriander, and elderflower.
With that in mind, having the festival at Genting Highlands makes sense as the cooler climate pays homage to Edelweiss and the environment that their wheat beer was brewed in.
To keep the festivities going, there's also the food village filled with delectable choices for attendees to reenergise before their next activity.
Free access to four days of activities for a few lucky thousand
If the above sounds right up your alley, you'll be pleased to know that admission to the event grounds is free, which sweetens the experience all the more.
To get a chance to participate in Edelweiss' first outdoor event in Resorts World Awana Genting Highlands for free, you must redeem the passes via their official website.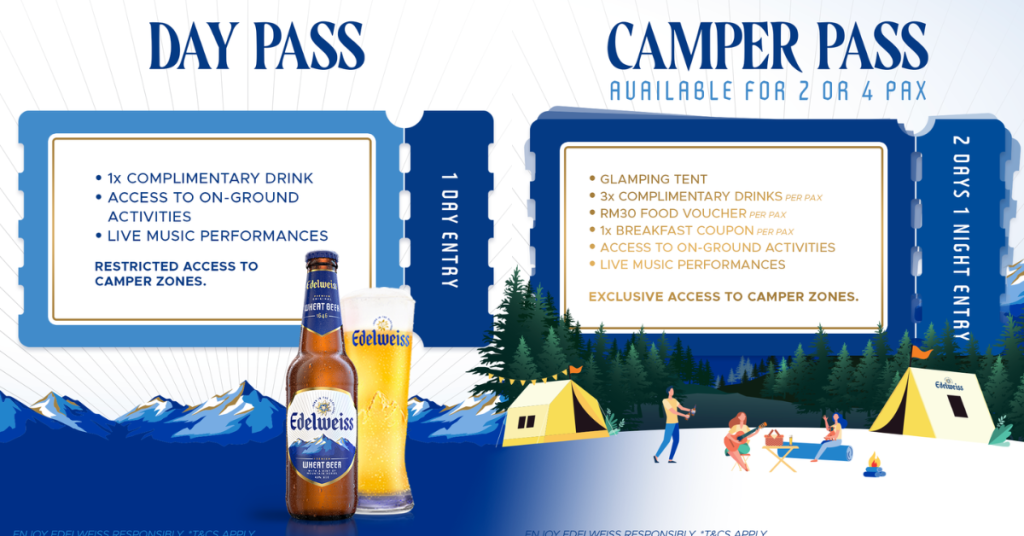 Note: Tickets are limited to the first 2,000 participants, and it's available exclusively to non-Muslims aged 21 and above.
Those who get the day pass are only allowed to enter the festival grounds from 5PM onwards on October 21, and 3PM onwards on October 22 and 23.
However, if you're not able to make it to their festival, you can still get yourself a bottle of Edelweiss wheat beer from Drinkies.my.