The much anticipated OneRepublic concert is less than 2 weeks away and to get fans pumped up for the upcoming show, WGW Entertainment organised a OneRepublic singing competition over last weekend.
The competition was supported by Malaysia Major Events (MME), a division of Malaysia Convention and Exhibition Bureau, (MyCEB), a bureau under the Ministry of Tourism and Culture.
The HUNTING FOR NEW VOICES competition saw fans of OneRepublic and aspiring singers battling it out for the prize money and exclusive concert tickets.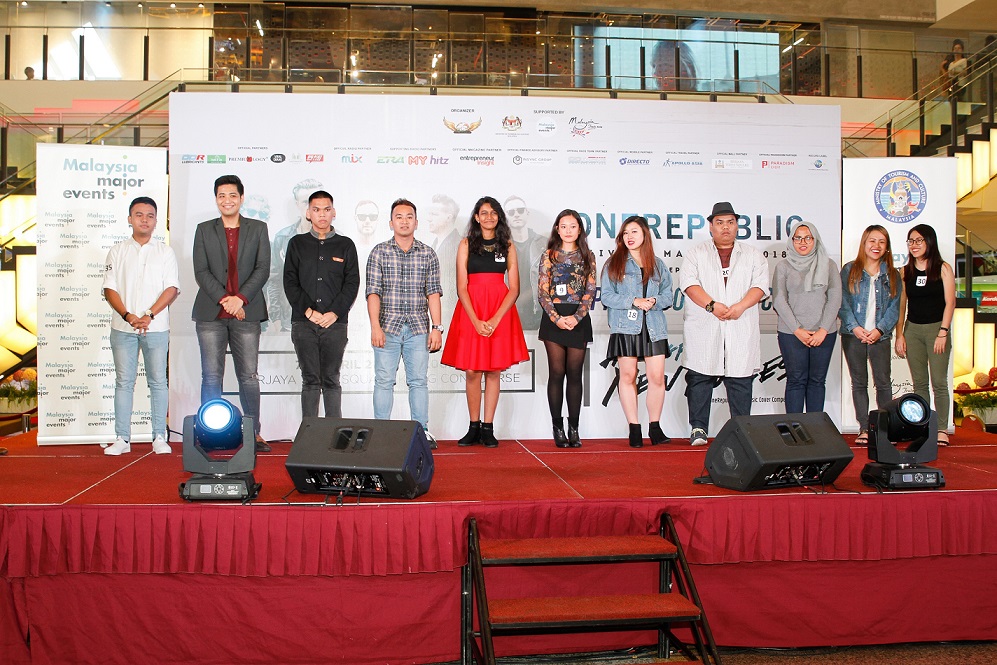 Essentially, it was a live music cover competition and contestants were free to compete as a solo performer or as a band. On April 7, the contestants battled it out, belting iconic OneRepublic songs like Counting Stars, Apologize and Stop And Stare.
The contestants were assessed by 4 judging criteria: Voice Power, Rhythm & Tempo, Vocal Expression and Stage Presence.
It was definitely a tough competition to judge, what with all the talent going around. Ultimately, Pitt Sarmon walked away as the grand prize winner, winning RM3000 and 2 rock zone tickets worth RM578.
The 2nd prize winner was Affan and he walked away with RM2000 and 2 rock zone tickets worth RM578, while the 3rd prize winner was Ullyseus. He walked away with RM1000 and 2 rock zone tickets worth RM578.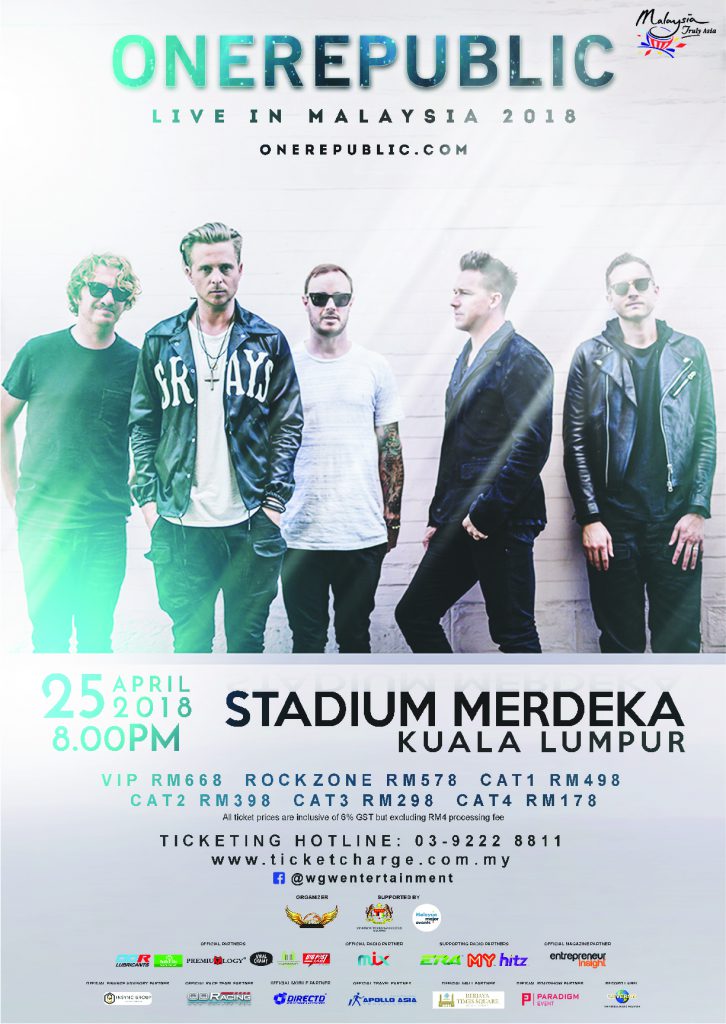 Tickets to OneRepublic's concert in Malaysia are selling fast, with the CAT 4 tickets being completely sold out and the VIP zone tickets being snapped up like hot cakes. If you've yet to pick up a ticket, you can visit www.ticketcharge.com.my or drop their ticketing hotline a call at +603-9222 8811.
Meanwhile, stay tuned to DiscoverKL for more OneRepublic updates coming your way real soon! 😉