I'm holdin' on a rope
Got me ten feet off the ground
I'm hearing what you say
But I just can't make a sound
Chances are you just sang the iconic OneRepublic song, Apologize, in your head because even if you're not a huge fan of the band, that song would likely be one that you're familiar with.
Still, if you're reading this right now, chances are that you are a big fan of OneRepublic. 😛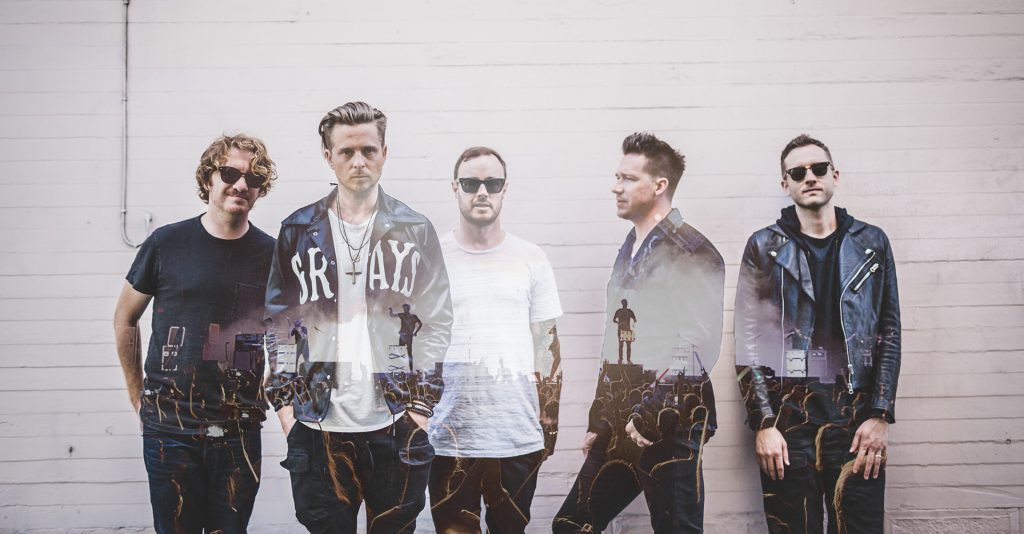 The band first broke into the music scene in 2002 and they've since produced a slew of hit songs like Stop And Stare, Counting Stars, If I Lose Myself and All The Right Moves.
When news broke that OneRepublic will be coming down to KL to play a show, fans hurriedly snapped up tickets and as of now, the VIP tickets are going fast while CAT 4 tickets are completely sold out!
If you've yet to purchase your tickets for the show, you can visit www.ticketcharge.com.my or drop their ticketing hotline a call at +603-9222 8811.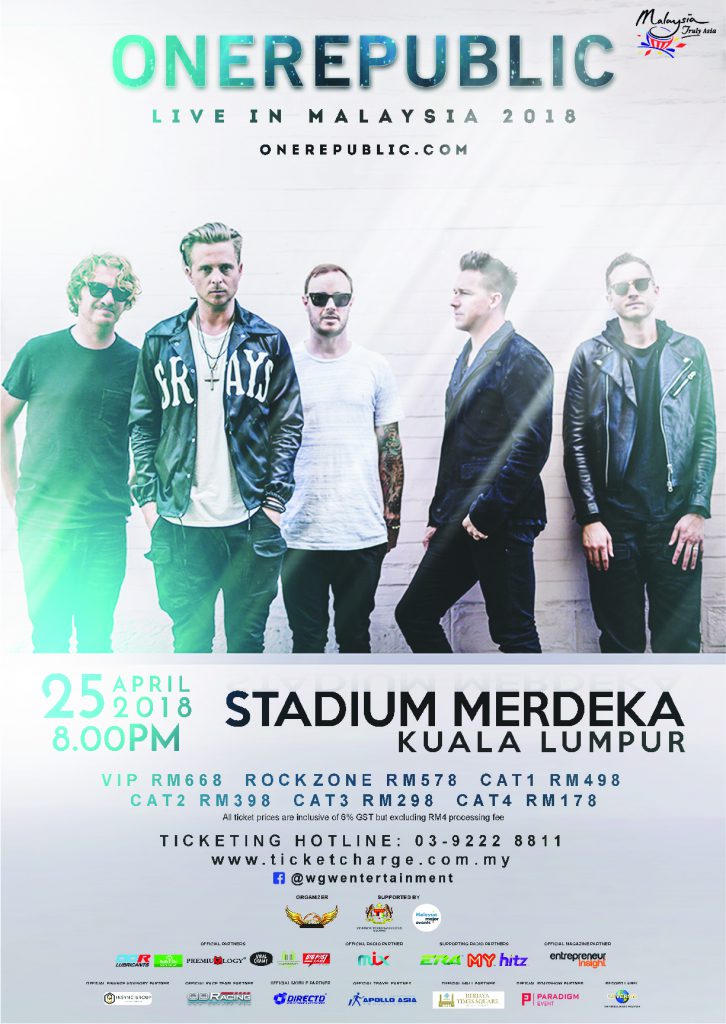 But, if you're itching to get your hands on some exclusive OneRepublic tickets right now, you're in luck.
[GIVEAWAY]
DiscoverKL is giving away 5 pairs of Rock Zone tickets worth RM578 for the upcoming OneRepublic concert on April 25. Here's how you can be one of the 5 lucky winners to score a pair of exclusive passes:
1. Like the DiscoverKL Facebook page.
2. Like this post on Facebook.
3. Tag a friend and tell us what's your favourite OneRepublic song and why (the more convincing your answer is, the better your chances of being picked! :P)
4. Share this post and remember to set it on public.
The 5 lucky winners will be announced on April 17, 12pm, so do keep an eye out for our official announcement on the DiscoverKL Facebook page!