McDonald's Malaysia is taking the initiative to reinvent classic Malaysian dishes by incorporating their own menu items into them through their "Uniquely Malaysia" line, like their previous recreation with the Kam Heong Chicken Burger.
This time around, they are introducing two products, the Creamy Butter Chicken Nasi Lemak (RM16.04/set) and Burger (RM14.62/set).
I assume that the Creamy Butter Chicken line was supposed to recreate the Malaysian-style buttermilk chicken which is creamy and savoury.  
Before we begin, I have to say that I'm a notorious buttermilk chicken fan myself. Whenever I see buttermilk on a menu, I will definitely try it.
So it is no surprise that I was incredibly intrigued about McDonald's' version of it. When my team decided to do a taste test of the products, I was down for the experience.
But was I too hopeful?
Not so smooth like butter, and definitely a criminal undercover
I tried to stay optimistic while going into this review, but I have to admit upfront that McDonald's' version of buttermilk chicken was a huge pass for me.
Personally, I found the burger to be tacky due to the sauce, making the bun stick to the patty. Not to mention, the sauce was bland, and the lettuce did not help the flavour, only serving to water it down.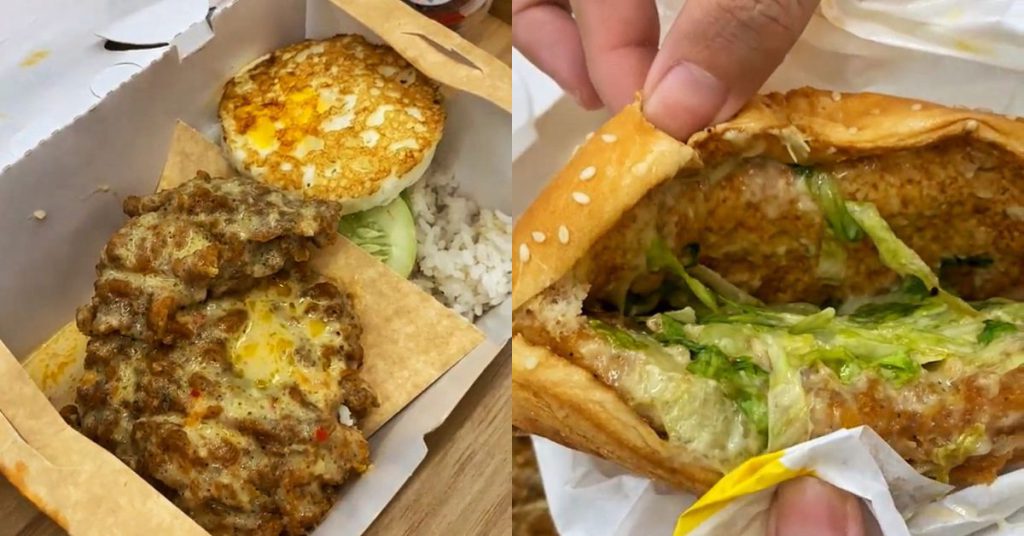 I did not taste any butter or savouriness that one would usually expect from buttermilk chicken, as the flavour of the original McChicken patty overpowered the bland sauce.
On the other hand, my colleagues Sade and Sarah kept their expectations on the lower end. To them, McDonald's delivered in its signature style.
Sade commented that the overall flavour of the burger was unmistakably McDonald's, with its usual savoury and slightly peppery chicken patty coming through strongly.
The Creamy Butter Chicken Burger stood out from McDonald's' other burgers mainly thanks to the mild sweetness and slight heat of the buttermilk sauce.
My colleague, Keegan, felt that the burger was quite filling, but as he likes his buttermilk sauce more buttery and rich, it didn't fully satisfy him.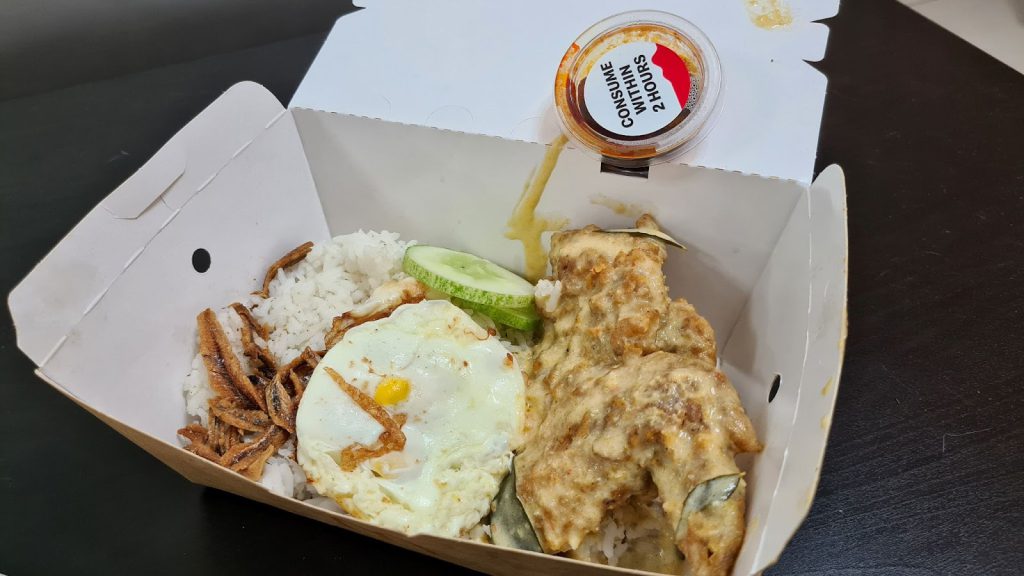 The nasi lemak was McDonald's' usual too, with the addition of a buttermilk-dipped fried chicken (you can opt for two pieces).
Fair warning, even for a spice-lover like her, the nasi lemak sambal had quite the kick to it.
Overall, Sade was of the opinion that if the buttermilk sauce had been thicker and slathered onto the buns instead of having the chicken dipped into it, there might have been a stronger buttermilk aroma and flavour.
However, this could also make the entire meal more "jelak", so perhaps the thinner and milder sauce was what made finishing the burger and nasi lemak possible.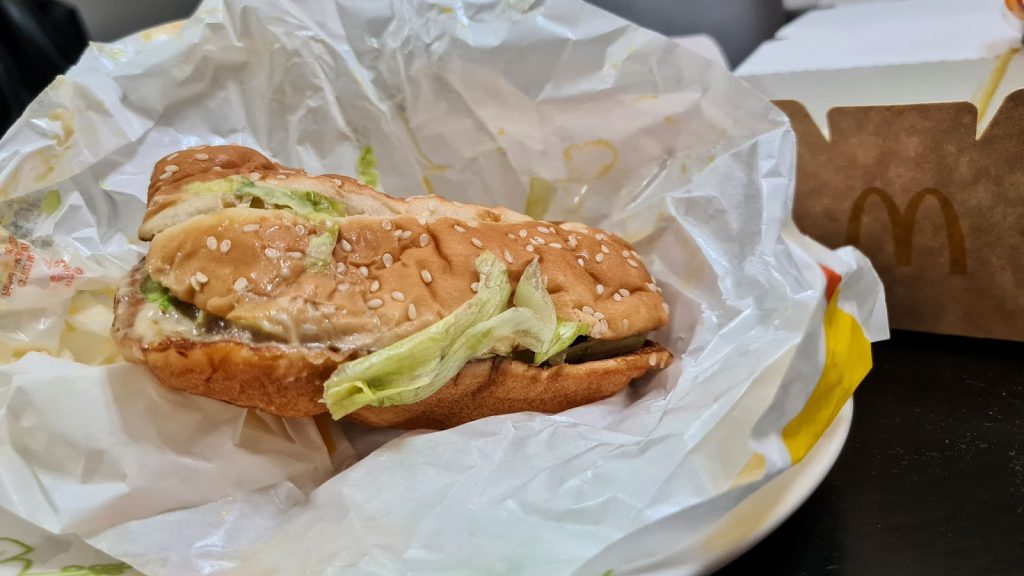 Keegan found the nasi lemak to be better in terms of texture and flavour, with the sauce being much better than the one in the burger.
However, he was offended that there were not enough peanuts in the nasi lemak like a traditional one usually has.
He too stated that the sambal was quite spicy for him, but added that someone with more spice tolerance might like it though.
Great idea but execution could be better
Personally, I feel that McDonald's' approach to reinventing the wheel with classic Malaysian dishes did not go well.
While it is great to reinvent cultural classics, they should be executed well, so that people who taste them get a sense of nostalgia instead of disappointment.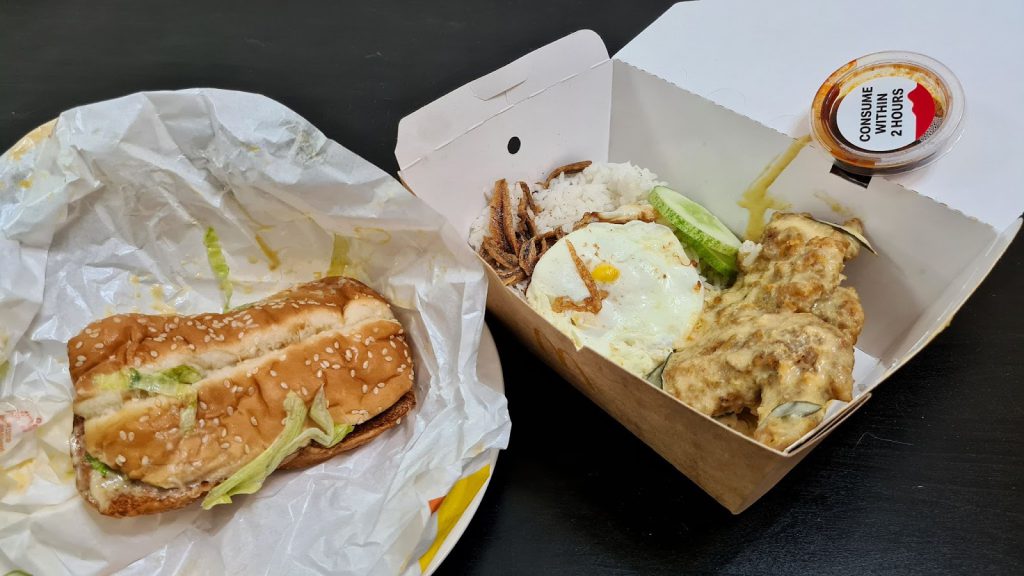 Buttermilk chicken is pretty much loved by all Malaysians but, do we really need a buttermilk chicken burger? Some might like the idea of it, some might not.
My personal favourite version of this dish is Ah Cheng Laksa's Buttermilk Chicken Chop with Rice (RM15.90) that is much more savoury, thick and rich just like the original one, which is almost the same price (if not less) as the McDonald's nasi lemak.
Despite being a smaller chain than McDonald's, Ah Cheng Laksa executed it well and despite McDonald's being a big fast food chain, it was only natural for me to have my hopes up high.
More importantly though, if this level of execution is all that McDonald's can do, then maybe it's better to go back to the drawing board before they release more products for the "Uniquely Malaysian" line. Because we do want to do justice to our Malaysian food after all.
In any case, I really hope that their next products would have a better approach and stay true to the taste of the dishes they are recreating.
McDonald's Malaysia
Website: https://www.mcdonalds.com.my/
All image credits: DiscoverKL