If you're a sweet tooth, you're probably no stranger to Frozen, a popular artisanal ice creamery, specialising in ice cream creations jointly created with MasterChef Australia's Christy Tania.
Currently, Frozen has three outlets across PJ and KL, with one in Bangsar, Paradigm Mall, and The Linc respectively.
On June 24, 2022, Frozen launched its sister brand, Lalapop and opened its first alcoholic-infused ice cream outlet at Lalaport, Bukit Bintang.
With this being my first time at Frozen, and my first time trying alcoholic-infused ice cream, I was pretty excited to broaden my palate.
Before trying the different flavours of their ice cream, we had the opportunity to chat with the founder of Frozen.
He shared that together with the launch of the fourth outlet, the brand also launched their new series, the Notti and Nice series.
The Notti series consists of alcoholic flavours, whereas the Nice series consists of non-alcoholic flavours.
As of this writing, the brand currently has 10 alcoholic flavours and eight non-alcoholic flavours. However, the menu will be revamped and new flavours will be added in each month.
Flavours of alcohol
With various flavours to try and equipped with small spoons, we took our picks of the ice creams recommended by the confectioner.
In total, we chose to try:
Rum and Fat Raisin;
Gin Milky Avocado;
Notti Pecan;
Frozen Margarita;
Brandy Raspberry Cheesecake;
Old Tree Musang King;
Matcha & Sake; and
Dragonfruit Lychee Sorbet.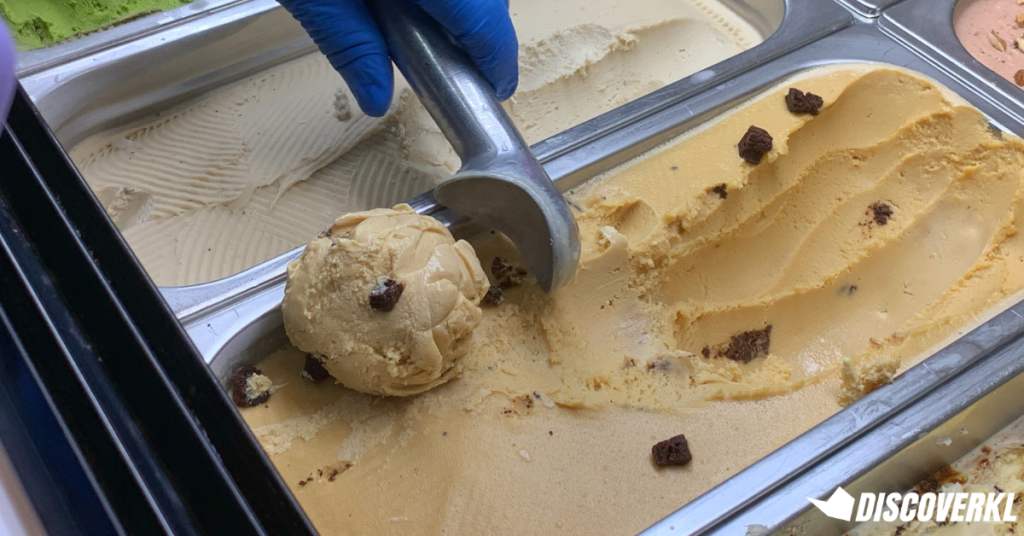 As our ice cream was being scooped, we could already tell from looks alone that every flavour was creamy and smooth.
What was surprising was that they kept their shape for the most part, because alcohol-infused ice cream generally tends to be much softer.
We deduced then that Lalapop had struck a nice balance between boozy and creamy.
Here's the scoop
As we tried the flavours, we shared our thoughts and ultimately came to different conclusions, but more on this later. Starting with the Notti Pecan, we both found this to be the highlight of the show.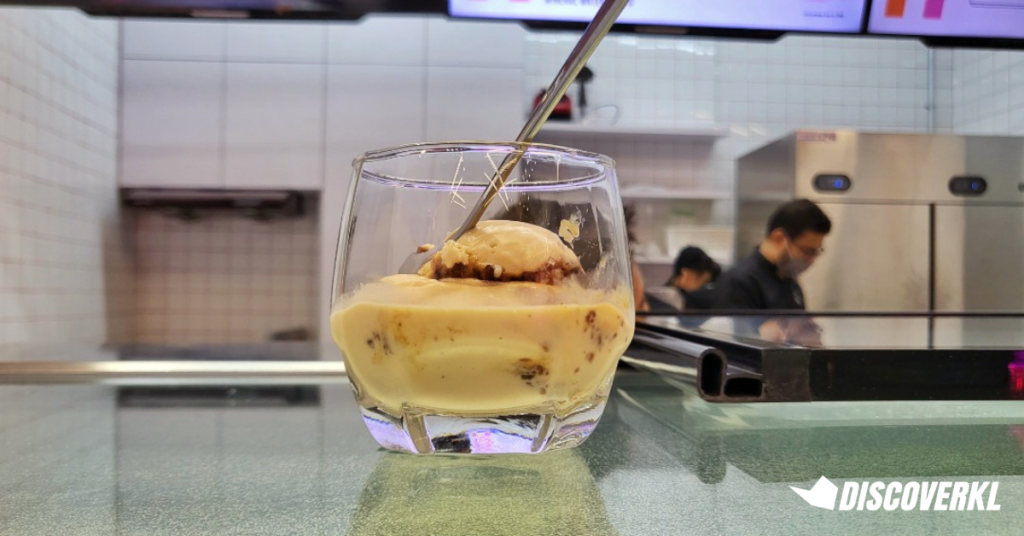 This ice cream consisted of browned butter, toasted pecans, and rich custard base infused with Scottish whiskey. It was easily the most delectable flavour among the rest.
According to my colleague, Joyce, it was also "beginner-friendly", as the alcohol flavour isn't particularly strong.
As durian lovers, we were excited for the Old Tree Musang King. However, it didn't quite please our palates the way we expected.
The typical sweet, savoury, and creamy flavours of durian shone through, but believe it or not, we actually found it too rich for our liking.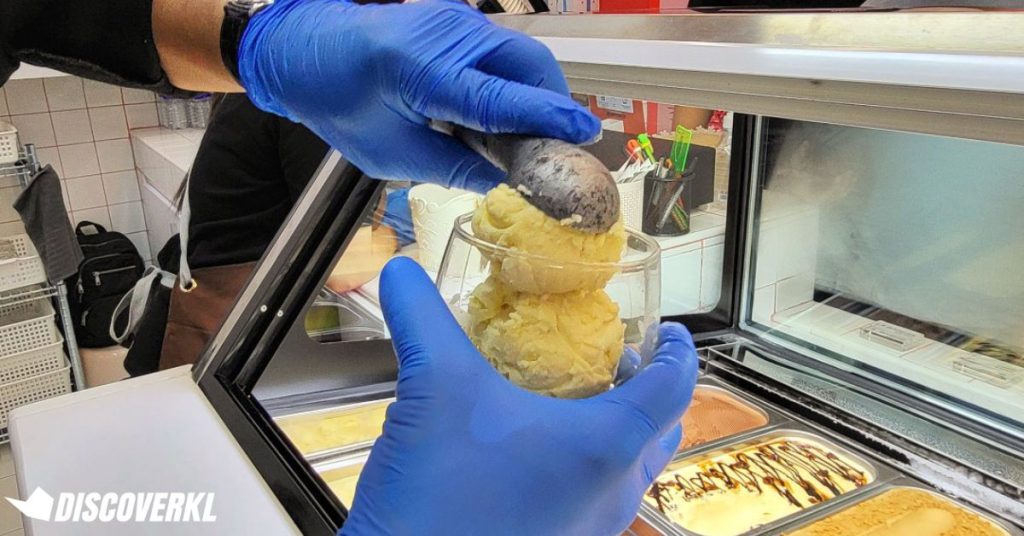 Even just finishing one scoop of the ice cream had us struggling, and we had gotten two scoops, which in hindsight wasn't a great idea.
All that being said though, it's still a great ice cream flavour for those who adore durian. Our only advice would be to pace yourselves and curb the greediness for the king of fruits.
The Rum and Fat Raisin was your standard rum and raisin honestly, but the rum taste was quite strong in this one, so expect a slight bitter aftertaste.
If you like margaritas, you'd love the Frozen Margarita. The tequila in it was quite punchy, while the lime mostly stands out as the main flavour.
Because it's also a sorbet, it felt like drinking an ice blended tequila, which not many bars do in the first place, Joyce shared.
Since Joyce is a big fan of matcha ice cream, she had a more opinionated thought on the Matcha & Sake.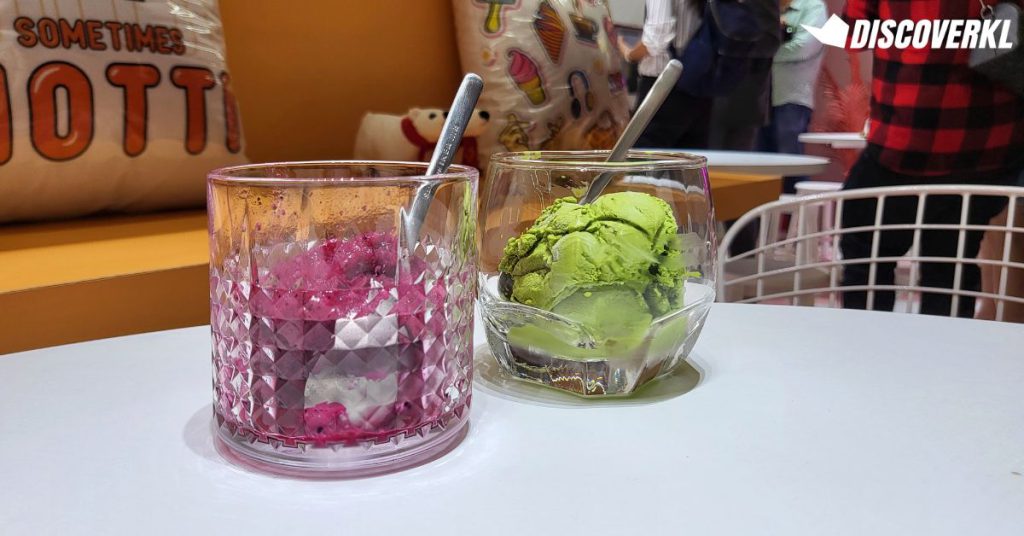 According to her, this one actually doesn't have the typical matcha richness, instead, it tastes more like green tea brew.
She found it nicely balanced, and the sake flavour brought forth a certain sweetness from the ice cream. To her, it's refreshing like the margarita, but believes that it would be more of an acquired taste.
The Gin Milky Avocado wasn't as strong as the other flavours, and surprisingly wasn't as creamy as we'd expected. As someone who prefers milder flavours, I quite liked this one.
On the opposite end of the spectrum was the Dragonfruit Lychee Sorbet, which I found to be quite tangy.
Another ice cream flavour that was just a tad too strong for me was the Brandy Raspberry Cheesecake, which was more savoury than I'm used to.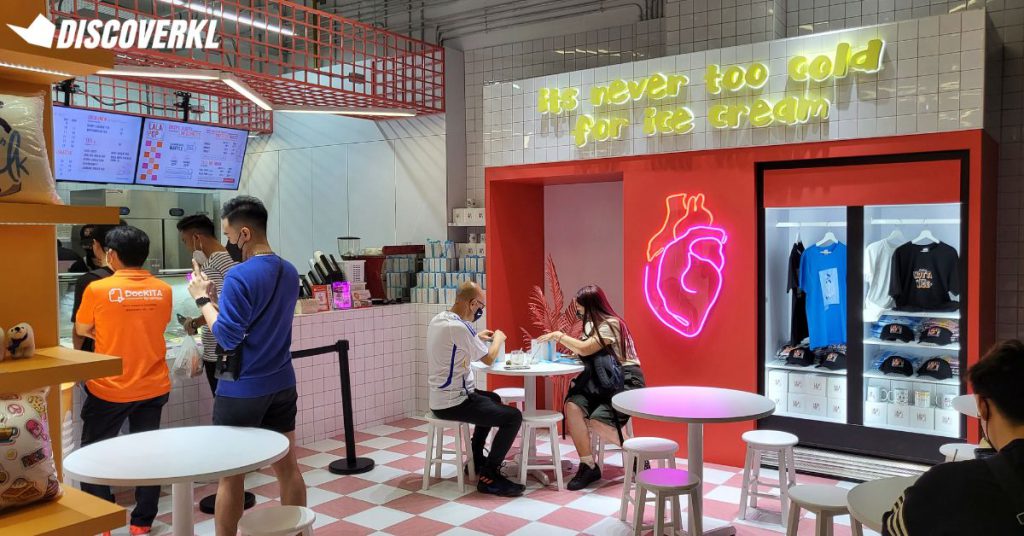 Overall, we found the Notti alcoholic series to not be so naughty after all, because a majority of the alcoholic-infused ice creams tasted almost like regular ice creams.
Despite that, they were still able to give Joyce a buzz, though she reckoned it was due to her trying them on an empty stomach. I personally felt alright after the tasting session.
For those who are both sweet tooths and into alcohol, we'd say that Lalapop hits that sweet spot, especially with some of its more unconventional flavours.
Lalapop by Frozen @ Gourmet Street, Lalaport BBCC
Address: G70, Gourmet Street, LaLaport, 2, Jalan Hang Tuah, Bukit Bintang, 55100 Kuala Lumpur
Contact: 03-9775 0255
Website: https://instagram.com/lalapopbyfrozen?igshid=YmMyMTA2M2Y=