Cocoraw Chocolates is a Malaysian homegrown brand that started exclusively online in 2016, selling quality confectionery chocolates at accessible prices. 
They then decided to expand their services to physical kiosks over the years, and as of today, they have three different outlets. 
The next phase of their journey now includes the materialisation of their very first chocolate cafe, Kedai Coklat at SS2, Petaling Jaya. 
It's where they can channel their chocolate mastery into various cakes and pastries, offering a wider selection of those delicacies compared to what's currently available on their website.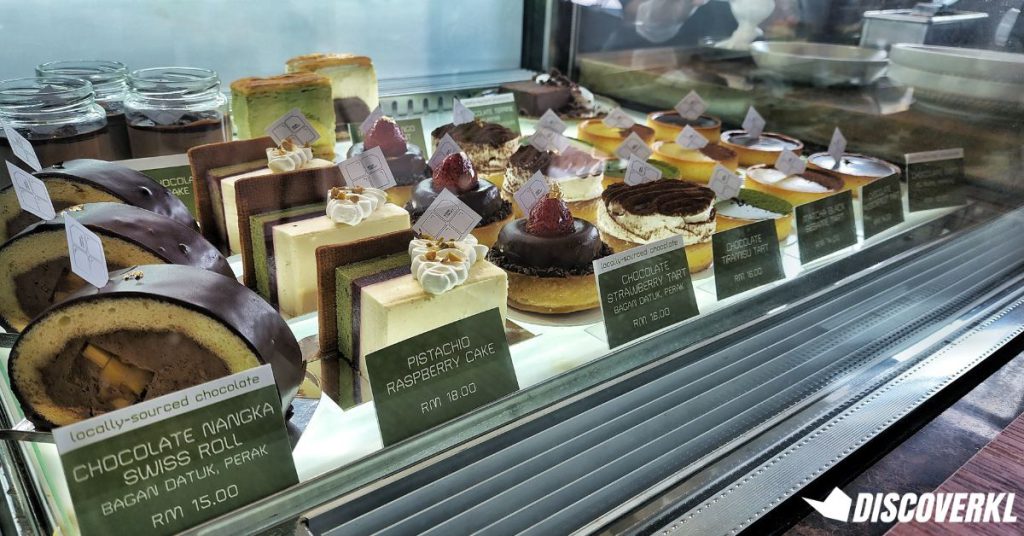 Most of their pastries are vegetarian, with egg present in them. Interestingly, there were some intriguing flavour combinations that caught our attention too, such as chocolate nangka, pandan gula melaka, and pistachio raspberry.
There's also a section that sells their famous variety of chocolate cubes, hot chocolate dipsticks, "chookies", and chocolate bars that are readily available at their online store.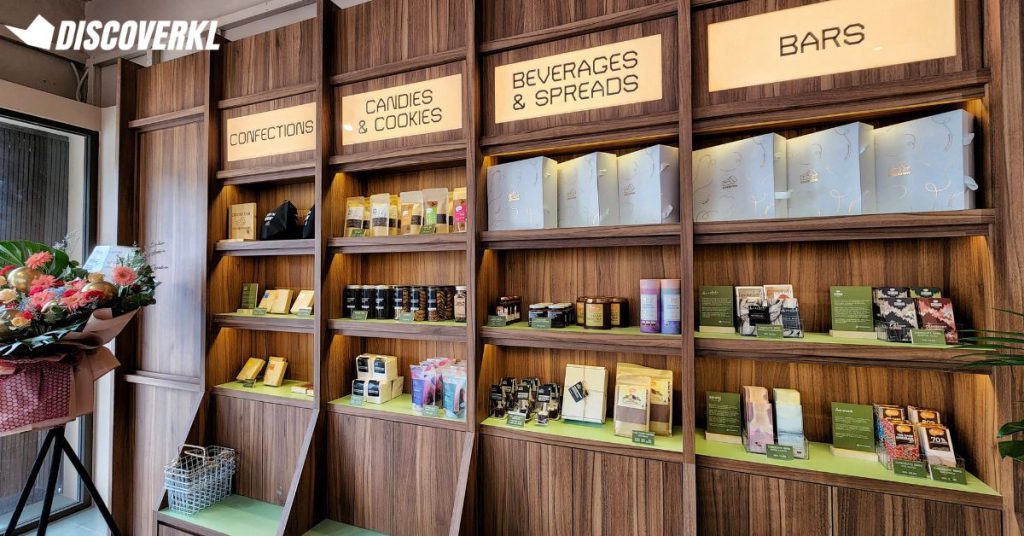 Dipping into the variety
With so many choices of pastries, we settled on a select few: Chocolate Terrine, Chocolate Tiramisu Tart, Pandan Gula Melaka Lamington Cake, Honeycomb Chocolate drink, Chocolate Brownie, and Croissant.
These amounted to about half of what's on their store menu.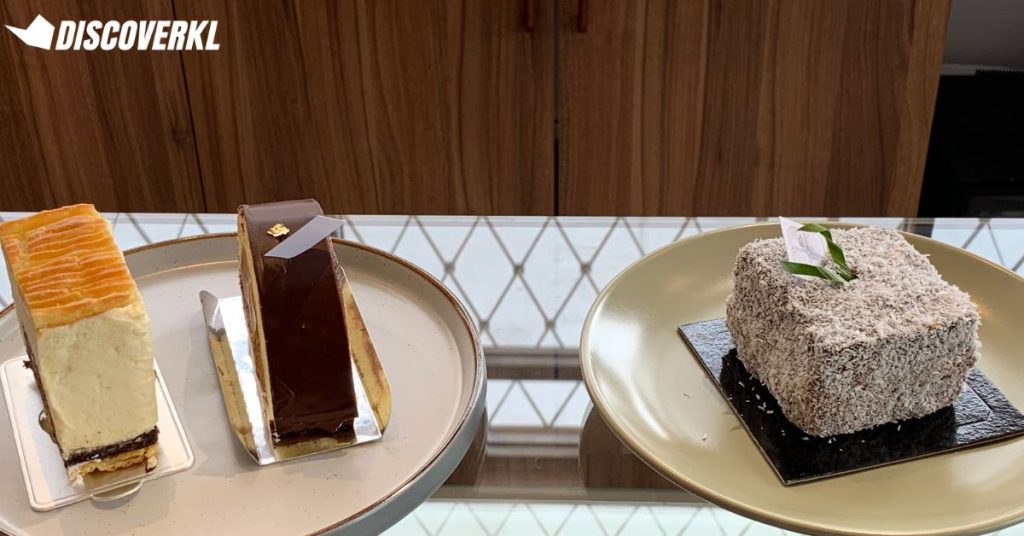 We started off with the Chocolate Terrine that was recently awarded the World's Best Chocolate Award Winner 2022. Kedai Coklat's version is made with chocolate sourced from Kelantan.
At first taste, the chocolate terrine without the whipped cream tasted super bitter. After trying it again with a dash of whipped cream though, I loved how it complemented the thick texture of the chocolate, creating flavours that were perfectly balanced.
Chocolate terrine is usually made using either couverture or compound dark chocolate. Thomas Keller, a well known American chef prefers to serve his chocolate terrine with créme anglaise (French for English cream) and some fruits to give it an edge of acidity.
For a bit more complexity, perhaps Kedai Coklat could also consider implementing this into their recipe.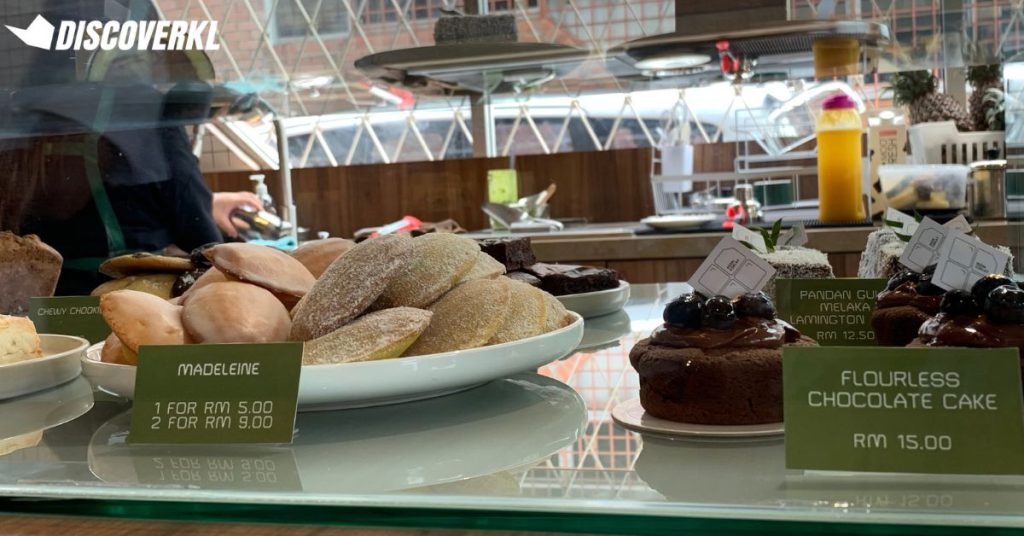 Next was the Chocolate Tiramisu Tart, with its chocolate also sourced from Kelantan. There were three layers to this tart: a tiramisu-coated top, a second layer of coffee-infused chocolate with moscato cream and parlane, and a pastry at the bottom.
The pastry was a little tough to cut through, probably because we were not given the proper utensils for this particular dessert. A dessert knife would have been more ideal.
Nevertheless, we were pleased with the overall presentation and taste of the dessert.
Our next dessert was the Pistachio Raspberry Cake. We weren't too excited for this as it was one of the less visually-appealing desserts we had, and its overall gelatinous look wasn't helping.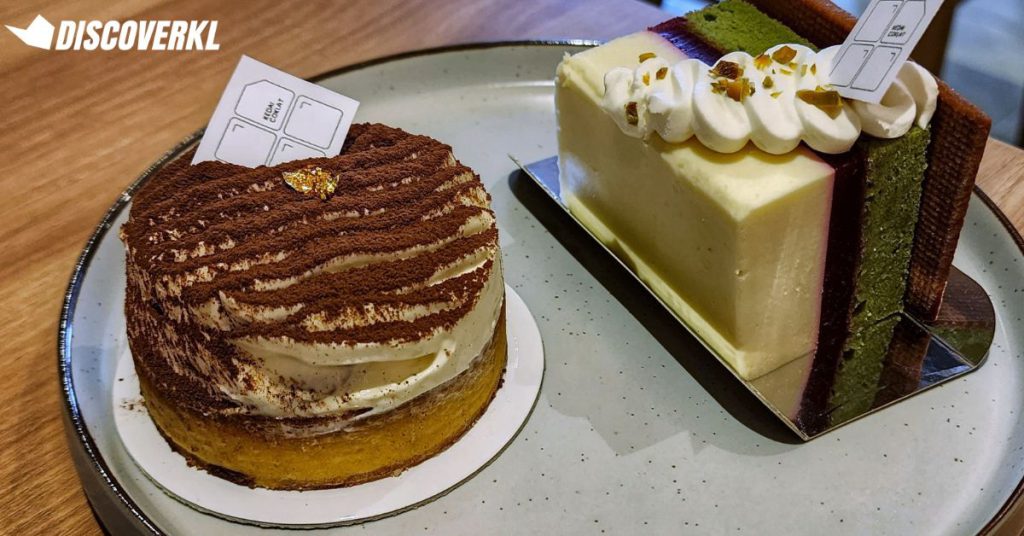 From top to bottom, there was a blended layer of whipped cream, pistachio nuts, and white chocolate, followed by a layer of raspberry that was backed by a pistachio cake, and finally, a biscuit.
We would have preferred if the middle layer of raspberry jelly was replaced with raspberry jam as that would have enhanced the sweetness of the cake, sans the overly firm gelatinous jelly. The pistachio cake itself could have had a more intense flavour too.
After that, we dug into the Pandan Gula Melaka Lamington Cake. I expected the insides of the cake to be super moist and somewhat crunchy due to the added coconut flakes on the top.
However, the inside of the cake was quite dry and didn't have much flavour. We could taste the Gula Melaka in it, but wished that the pandan flavour was stronger. There's also supposed to be chocolate flavours but unfortunately they didn't come through well.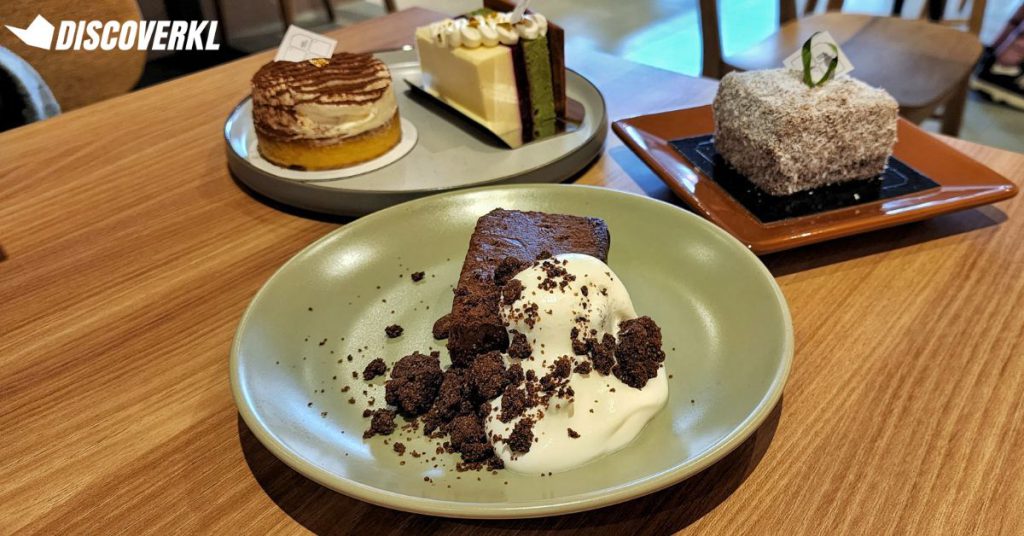 Nonetheless, we applaud Kedai Coklat for taking the leap of faith and stepping out of its comfort zone to try something new.
Following that, we tried the Honeycomb Chocolate drink. I have to commend Kedai Coklat for the combination of this drink. The honeycomb presented on top of the chocolate drink was fantastic.
It provided a beautiful crunch we loved, when we ate the honeycomb first before taking a sip of the chocolate drink.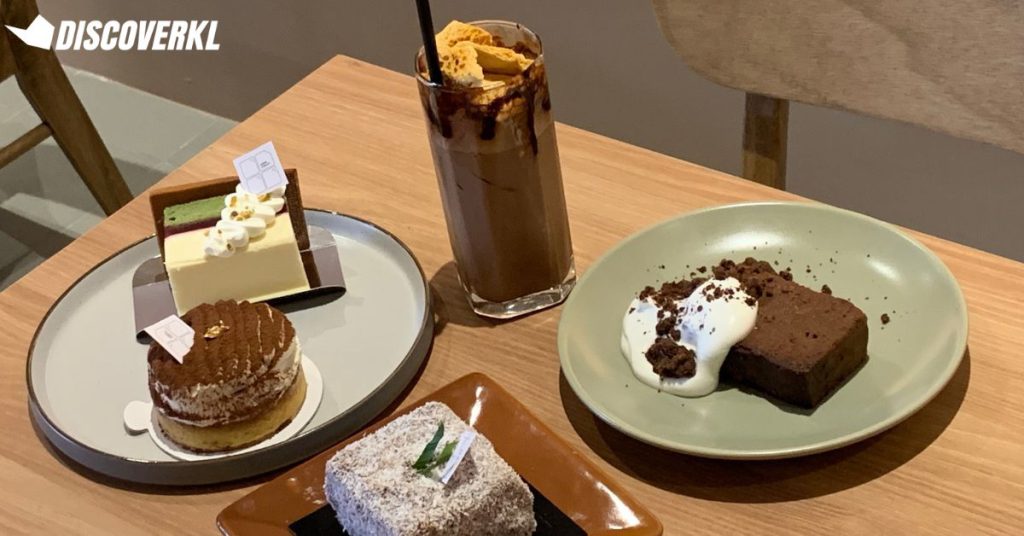 We were soon down to our last two pastries, and we went with the chocolate brownie first.
My first bite was slightly dry, and there was a lack of sea salt to help enhance the flavours. Nevertheless, the texture of the brownie was good and it wasn't too sweet. It could be fudgier though.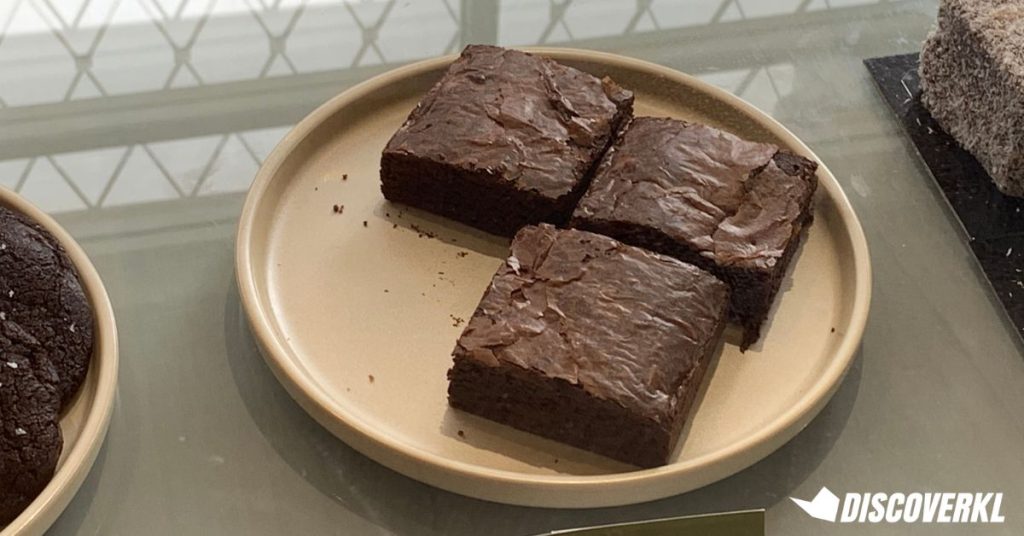 Finally, we tackled the croissant. Expecting a crispy flaky crust, visible air layers in the middle, and a buttery taste, we were slightly disappointed as ours was the opposite, as there were no air layers in the middle and it wasn't very buttery.
While everything at Kedai Coklat is made in-house, the croissant is the only exception, outsourced from Beng Beng Sourdough. This isn't their usual standard of pastries though, so it's fair to say that they probably just had a bad day.
Championing local chocolates
During our visit, we also had the opportunity of talking to Michael, the co-founder of Kedai Coklat, so we had to ask a curious question:
Why didn't Kedai Coklat hop onboard the train of creating menus that were like other chocolate cafes, such as dipndip, and Molten Chocolate Cafe?
Michael explained that dipndip originates from an international concept. On the other hand, Kedai Coklat champions local chocolates, and Michael brought up the chocolate cafes in France as being the perfect examples of Kedai Coklat's concept. 
Moreover, we couldn't help but notice how Kedai Coklat did not infuse their signature flavours such as The Salted Gula Melaka, The Local Kakao, The Raw 70, The Milk, The Teh Tarik, and The Smooth Local into their pastries.
Pointing this out, the team assured us that these signature flavours will be included the next season when they revamp their menu in two to three months.
We also made a note of the price difference between chocolate cafes that we've visited before. Kedai Coklat, by far, has the most reasonable price rate among other chocolate cafes. Here's a price comparison of brownies between dipndip, Molten Chocolate Cafe, and Kedai Coklat:
dipndip – Chocolate Brownie (RM23.10)
Molten Chocolate Cafe – Mini Brownies and Molten Master Brownies (RM22.04)
Kedai Coklat – Chocolate Brownie (RM8.50)
Though Kedai Coklat's chocolate and non-chocolate pastries were a bit of a hit or miss, we'd commend them on their confidence and creativity in their offerings.
With six years in the chocolate industry, their experience and understanding in the importance of balancing and matching flavours was prominent.
Kedai Coklat by Cocoraw Chocolates
Address: 16, Jalan SS2/103, SS2, 47300 Petaling Jaya, Selangor
Contact: +6013- 332 0570
Website: https://www.instagram.com/mykedaicoklat/