Sunway Pyramid has always been my go-to shopping mall whenever I make plans to meet up with friends or to just go shopping on my own.
Hence, I was pretty excited when I heard about "The Link", a retail and dining zone with a million-dollar view launched by Sunway Pyramid.
Nestled in an 80,000 sq ft. space between one of the busiest areas of Sunway Pyramid and the newly refurbished Sunway Pyramid Hotel and Sunway Resort, The Link provides a space for shoppers to relax, recuperate, and have a good time.
Walking through the stretch of restaurants myself, it felt like I was walking down the aisle thanks to the use of sophisticated white and black, green plants, and great lighting. The surroundings and atmosphere were vibrant, energetic, and elegant.
HC Chan, Sunway Malls & Theme Parks CEO shared at its launch that The Link provides greater connectivity that in return creates a synergy that gives more options for visitors.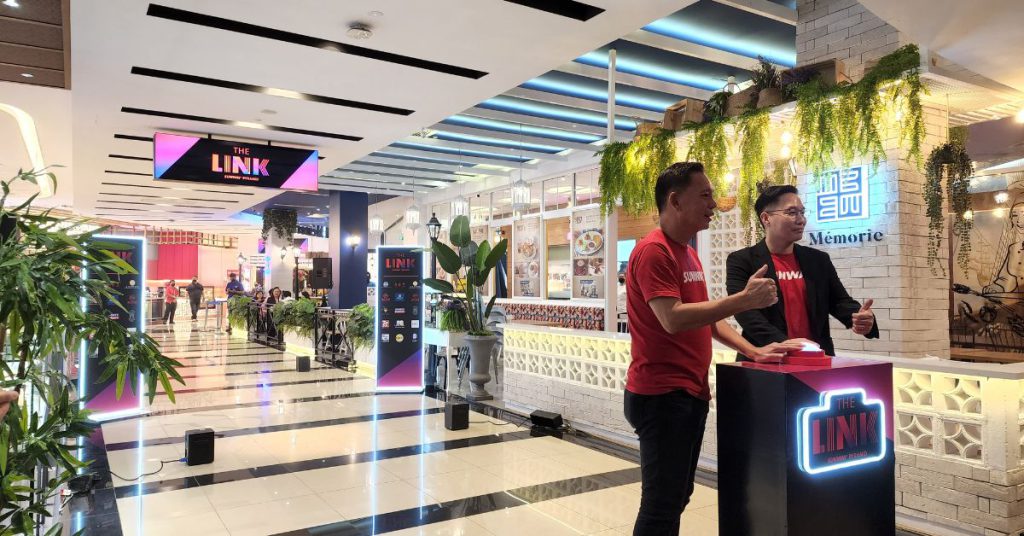 Not to mention, this strategic location overlooks what Sunway calls a "million-dollar view", encompassing lush greenery, lakes, the ever-popular Sunway Lagoon, and the landscape of Sunway City Kuala Lumpur from various restaurants along the stretch.
A landing area is also designated for those who want to stop and take the time to soak in the view through wall-to-ceiling glass windows. (Or get some good Insta-worthy pictures!)
The Link can be accessed via various points from Sunway Pyramid, Sunway Pyramid Hotel, Sunway Resort as well as a side entrance from Sunway Lagoon.
Exciting news for foodies
When I saw the stretch of local and international cuisines, my heart skipped a beat. With all the food options, I felt right at home at The Link.
Located at the start of the stretch, there were the popular and much sought-after dining outlets, such as Din Tai Fung, Haidilao, Memorie Café, Nanyang Café, Tonkatsu by Ma Maison, The Owls Cafe, Black Tap Craft Burgers & Shake, The Resort Cafe, and Grand Imperial Restaurant.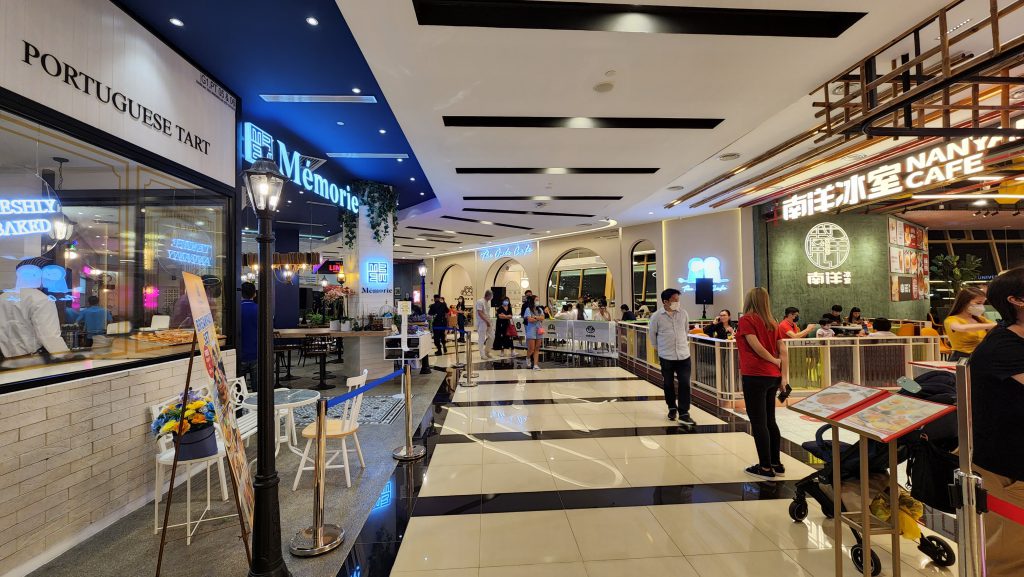 To give a little insight into some of the restaurants that are located at The Link, Din Tai Fung was reborn as a steamed dumpling and noodle restaurant after having originally been founded as a cooking oil retail business in 1958. Today, it's a well-loved family dining spot for Chinese cuisine.
Meanwhile, with over 20 years of development, Haidilao has become a world-renowned catering enterprise. By the end of June 30, 2020, Haidilao had launched 935 chain restaurants across China, Singapore, the US, South Korea, Japan, Canada, the UK, Malaysia, Vietnam, Indonesia, and Australia.
Another option for Chinese cuisine is the Grand Imperial Restaurant, established in 2008, which specialises in Chinese fine cuisine.
For something different, Memorie Cafe offers a variety of Portuguese cuisine, with each of its ingredients and sources well-mixed, following a prescribed "formula."
Bringing it back to what's familiar to our local tastebuds, Nanyang Cafe is a Malaysian-based fusion gastronomic culinary brand that bases its culinary essence on the amalgamation of the unique palate of Nanyang cuisine and the rich-in-heritage Malaysian Chinese cuisine.
The Owls Cafe strives to provide fusion meals that interlace Malaysian flavours with western styles. The cafe serves a variety of waffles, brunch, pasta, and speciality coffee.
Taking inspiration from Asia's lively food halls packed with a hive of activities and aromas, The Resort Café is a canvas of Malaysian, Asian, and international cultures. This venue, located at the lobby level of Sunway Resort, serves eight main themes that dominate its various buffet offerings. A la carte menus are also available.
Next, Tonkatsu by Ma Maison exclusively serves a variety of Tonkatsu dishes, which are breaded deep-fried pork cutlets that are popular in Japan. To date, there are a total of 16 outlets across Japan, five outlets in Malaysia, and nine outlets in Singapore.
Those craving something Western can head to Black Tap Craft Burgers & Shakes. Interestingly, the name "Black Tap" is a reference to those black tap handles that you find in craft beer bars. In serving juicy burgers, Black Tap Craft Burgers & Shakes only uses a griddle, and never a grill.
Whisky aficionados can stop by The Chamber to unwind and fitness enthusiasts can explore the newly opened Sports Direct.
Featured Image Credit: Sunway Group
The Link, Sunway Pyramid shopping mall
Address: 3, Jalan PJS 11/15, Bandar Sunway, 47500 Petaling Jaya, Selangor
Contact: +603 7494 3100
Website: https://www.sunwaypyramid.com/experience-the-link