Just outside and to the left of Pavilion Bukit Jalil's main entrance is a seafood spot that you'd have to try at least once.
It may not look like much from the outside, but if you assume that it's just your average fish noodles or seafood restaurant, you're sorely mistaken.
Nelayanku is a brand that challenges your perception of what dishes fish belong in. Appetisers, sure. Main dishes, a given. Dessert, yes. Wait… dessert? But more on that later.
Over the course of a meal one night, courtesy of the Nelayanku team, we pretty much learnt the founder's entire entrepreneurial journey that led up to this seafood restaurant.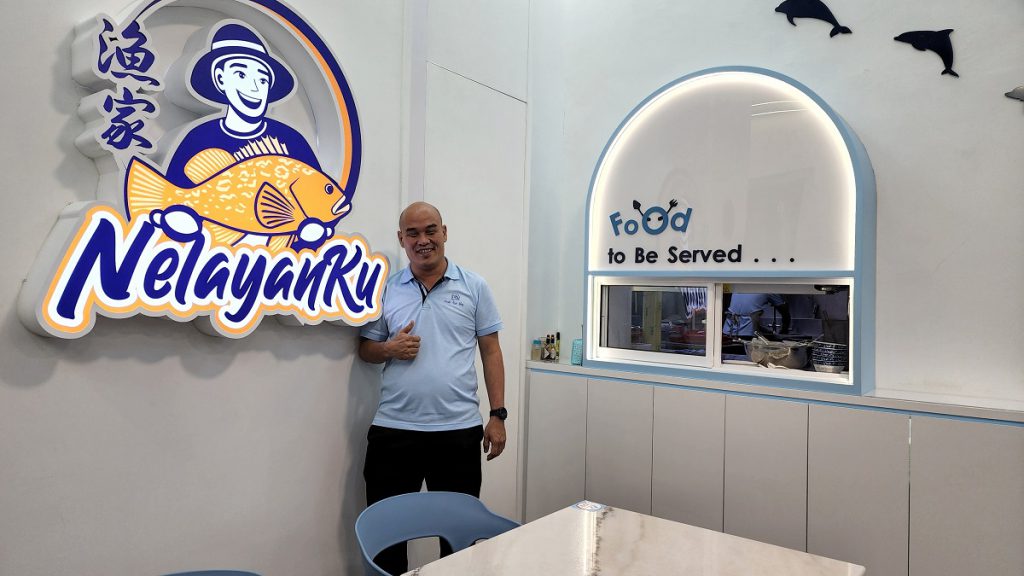 Raymond Tea has been in the aquaculture industry since 2001, and a couple of his previous (and still-standing ventures) include Aqua Ceria Group, a group of companies in the aquaculture industry, and DTS Home Mart, an online seafood market.
In essence, his goal is to build a self-sufficient supply chain to benefit all stakeholders, from fish farmers to end consumers, and Nelayanku is the latest block in the chain. Our sister brand, Vulcan Post, detailed his story here.
The star delicacy at Nelayanku is surprisingly a humble fish bone broth. Simmered for 8 hours and with no MSG added, the team stated that the broth is natural and healthy to consume.
This classic base serves as the foundation for a lot of other Nelayanku dishes, such as the RM32.90 Golden Soup (pumpkin mixed with the classic soup base), curry (RM28.90), and asam pedas (RM28.90) sets.
These sets come with your choice of carbs (different noodles or white rice), a free drink, and when we requested for a broth refill, they obliged.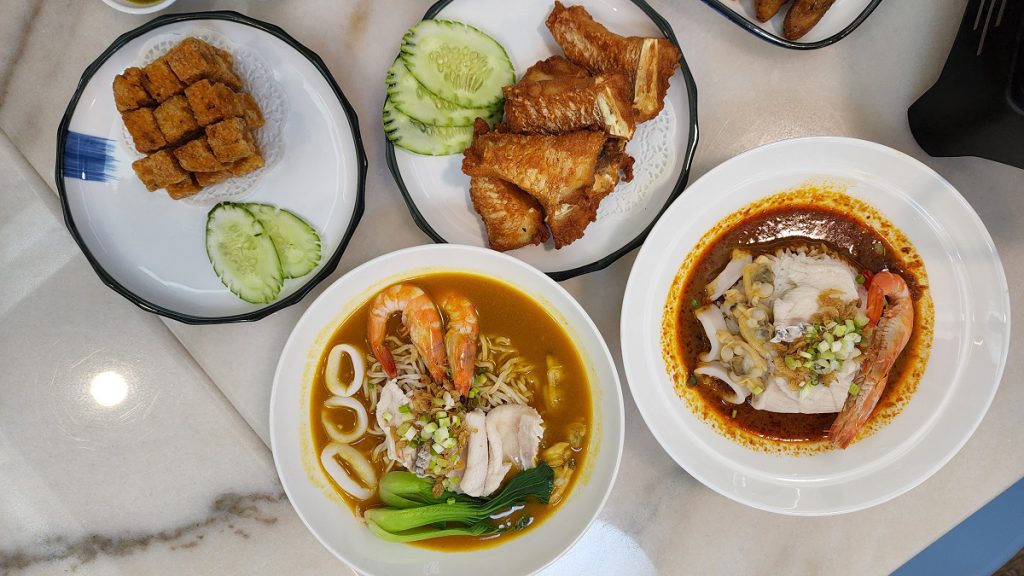 The Golden Soup had a rich creaminess purely from the pumpkin, with a hint of sweetness and of course the savoury notes of the fish bone broth. Sarah enjoyed this dish so much she was able to finish off the majority of it after the rest of us had tried a bit.
If the classic broth sounds too simple for you and you can't handle curry or asam pedas, the Gold Soup is a perfect choice, milder while still being interesting.
The curry soup wasn't too heavy, and was not very spicy at all. But if given a choice, I'd pick the asam pedas over it. The asam pedas was tart, sweet, and pretty spicy all around.
Even knowing Raymond's passion for aquaculture and quality fish, the tenderness of the fish meat was still a surprise to us. "Juicy" isn't normally a word used to describe fish meat, but it somehow fits here.
Fun fact: The Giant Tiger Grouper used in some Nelayanku dishes was the 2018 champion in an annual local competition called Fish King – Giant Tiger Grouper Tasting Competition (translated from Mandarin). Judges will take a fish's external measurements, and head to the kitchen in order to do a nutritional breakdown test of its meat. The fish is then boiled with no other additives for the judges to try in a blind taste test. If it satisfies in all categories, there's a high chance to win.
The types of fresh fish available for dishes include Barramundi, Silver Pompano, Golden Snapper, and of course, the award-winning Giant Tiger Grouper.
Other than the mains, we were also treated to a variety of appetisers, such as fish skewers (RM9.90 for two sticks), Myfisherman Wing (RM18.90), Fish Otak-Otak (RM13.90 for 18 pieces), and Golden Right Leg (RM8.90).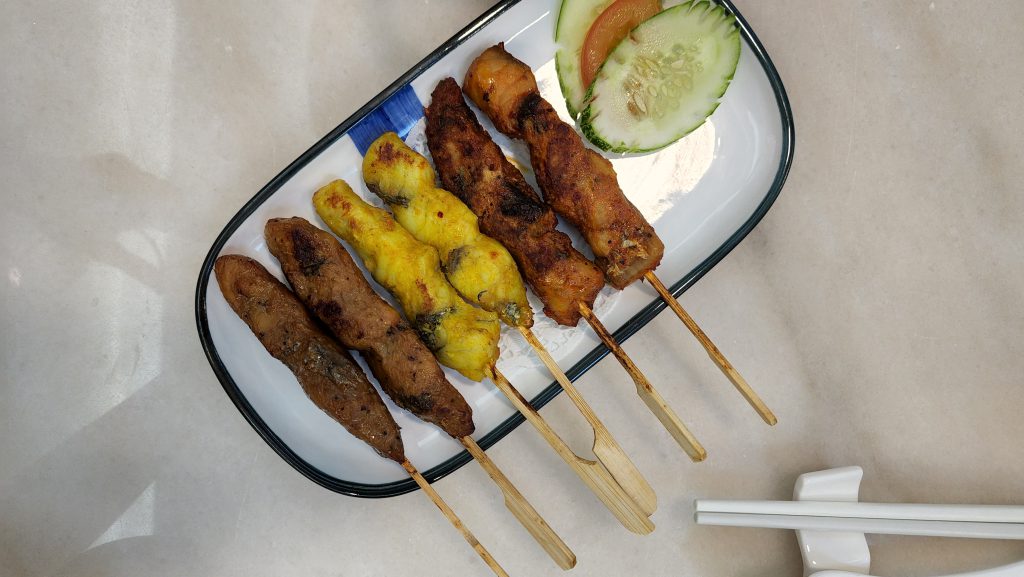 The fish skewers were seasoned well and grilled just the right amount, leading to, again, "juicy" and flavourful flesh. Three flavours are available: lemongrass, turmeric, and hot and spicy (heed the warning). The Fish Skewer Set lets you sample all three flavours for RM26.90).
The lemongrass fish skewer is another favourite of Sarah's at the restaurant too. In fact she has declared it her current "default go-to satay", beating all other forms of satay (chicken, lamb, beef, etc.).
On another visit, Sarah also tried the Nelayanku Triple Platter (RM21.90), which includes fish skewers, Pandan Fish, and Fish Prawn Crispy Roll. The pandan fish was extremely fragrant, succulent, and well-cooked, while the Fish Prawn Crispy Roll was "crispy and good", as Sarah described to me in great detail.
Myfisherman Wing were chunks of fish cut up in chicken wing sizes and lightly coated in a flavourful, crispy batter that gave way to the tender flesh of pectoral fins. Note that it's not a fillet, so beware of bones. We're not sure how, but Nelayanku was able to make the fried skin so reminiscent of fried chicken.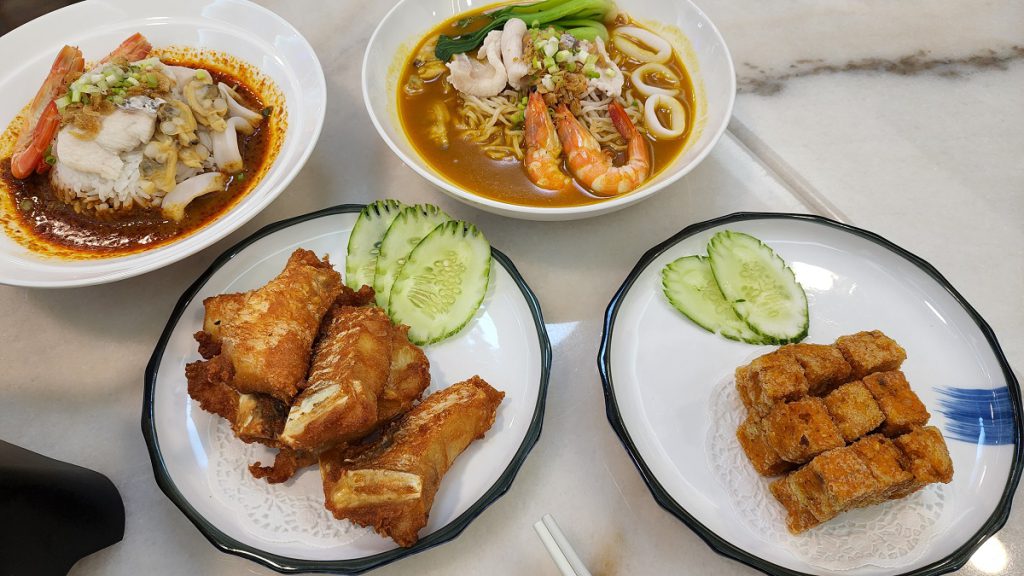 The Fish Otak-Otak comes in cubes instead of spread in leaves, and differs in look and flavour from the commonly heavily-dyed and sweet ones. These had more of a genuine fish flavour and balanced seasoning, plus a delightful crisp on the outside.
Last but not least, Golden Right Leg is a snack that'd fit right on a bar menu, and what's unique about it is that utilises the shells and legs of prawns that would typically be discarded. Here, they're lightly battered and deep-fried to provide a taste and texture reminiscent of crunchy (and slightly pointy) keropok.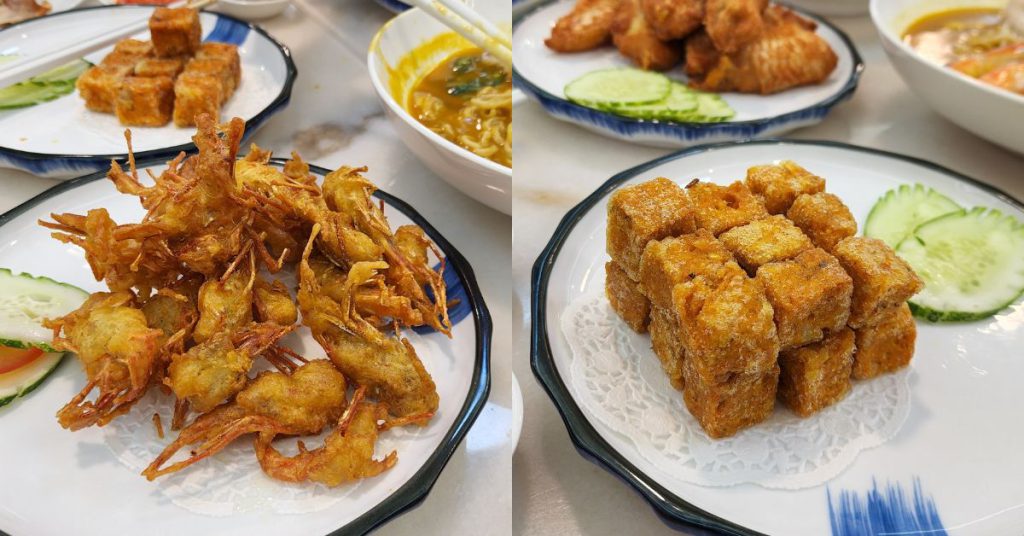 After we'd stuffed ourselves on fish meat, dessert was brought in. They were jars of flavoured collagen extracted from boiled fish scales, priced at RM9.90 each.
Raymond was very passionate when telling us how committed the team is to ensuring that as little of the fish as possible gets wasted, and that includes even turning what's normally "trash" (like fish scales) into treasure (the collagen jellies).
The collagen jellies are a labour of love that took five years and a whole lot of trial and error to perfect (and even now, the team is still working to improve them).
We totally understand if at this point you're making a face, thinking about a fishy essence in your dessert. But trust us when we say that there was no fishy taste at all.
Instead, the collagen was nice and cold with a melt-in-your-mouth texture. They came in flavours such as soursop, passionfruit, chrysanthemum, red dates, and steam egg.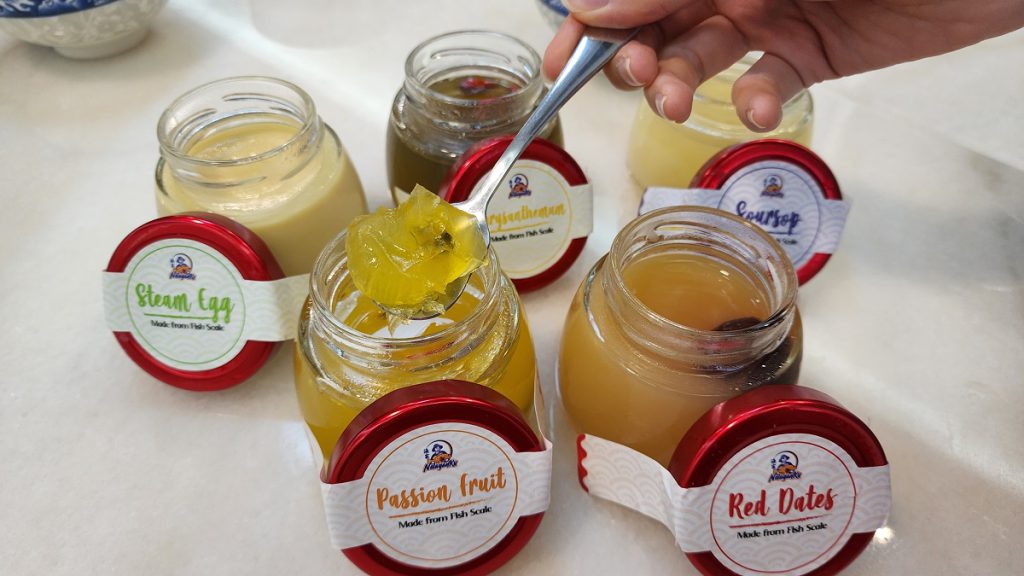 Soursop and passionfruit were deliciously refreshing and to chase down our savoury meal, while the chrysanthemum and red dates were classic and healthy-tasting. Steam egg reminded us of either a less sweet custard or a sweet version of chawanmushi. We all ended up with different favourites so there's a flavour for each personal preference.
Safe to say, by the end of the night, we were satisfied diners. Maybe it was something about the homely food, Raymond's genuine passion for quality aquaculture, or the good company, maybe even a combination of all three… but that night changed the way I viewed seafood.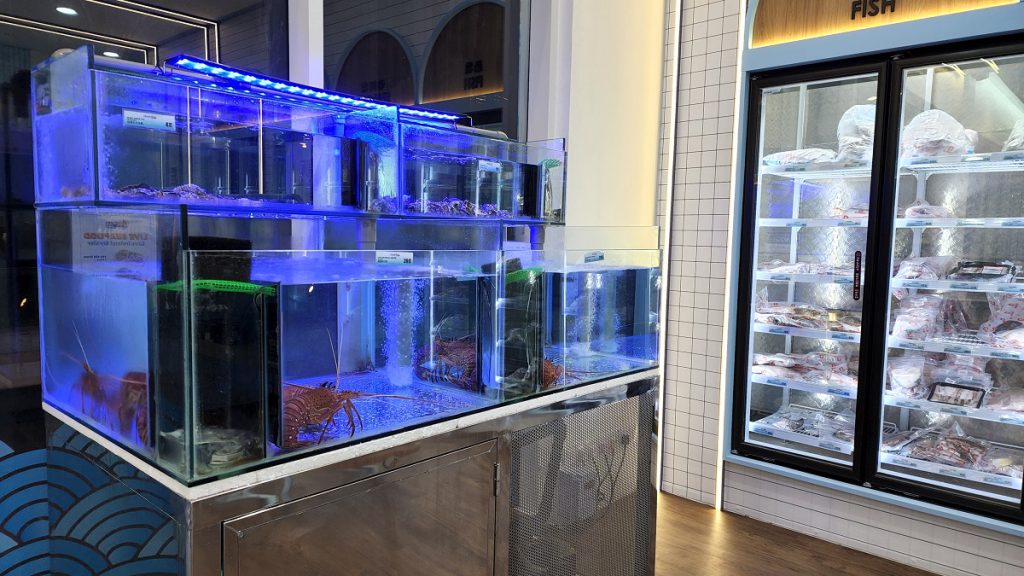 I even went back on another date with my family, who love fresh fish, so I knew this would be right up their alley. Sarah herself is still an avid fan and has gone through great lengths to get her Nelayanku orders delivered to her (but that's a story for another day).
All this to say, Nelayanku had successfully reeled us in, hook, line, and sinker.
Nelayanku
Address: B-13-01, Pusat Perdagangan Bandar, Persiaran Jalil 7, Bukit Jalil, 57000 Kuala Lumpur
Contact: +6012-9877855
Website: https://www.nelayanku.com.my/