We got into the CNY mood extra early this year with these super cute and detailed customisable cupcakes from The Cakery, an online bakery active in KL and Selangor. Decorated with fondant sugar, these cupcakes celebrate family, wealth, happiness, prosperity and luck.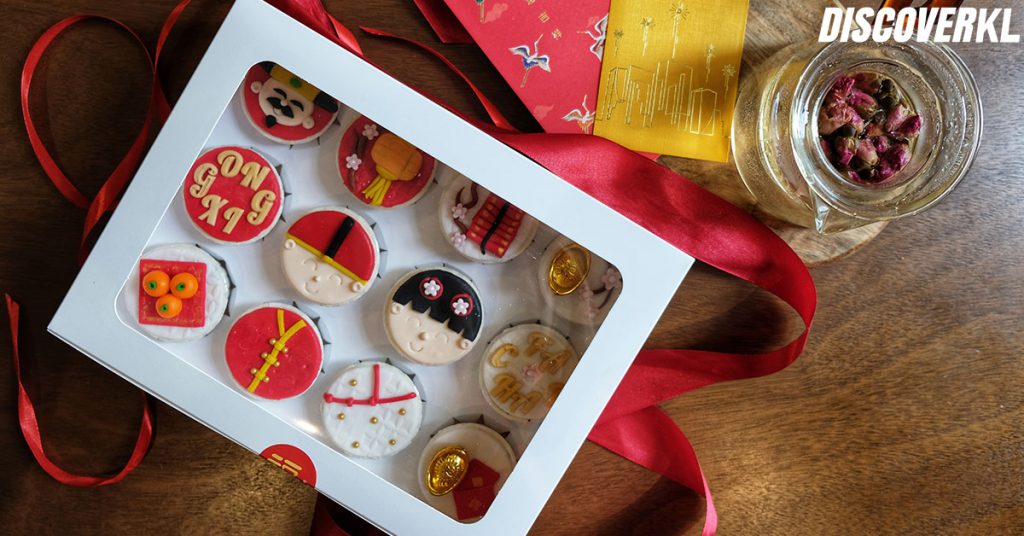 Sarah's personal favourite is the one with the ingots (because money!) and VX couldn't stop poking the little mandarin oranges. We also like how good these look both on camera and in real life!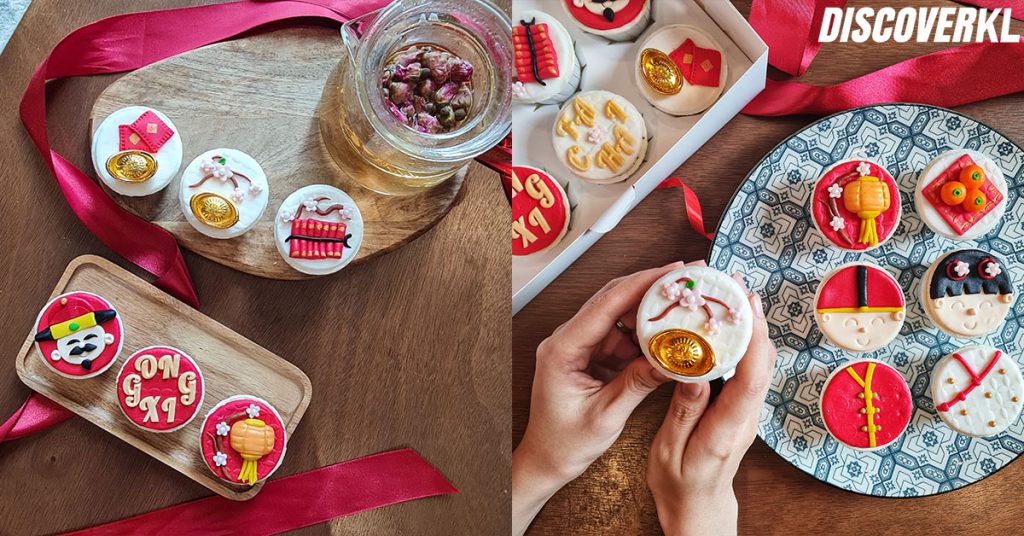 We got a set of all chocolate flavoured cupcakes, but you can actually select from flavours including Butter, Butterscotch, Pandan Gula Melaka, Orange, Nutella, Chocolate, and Carrot.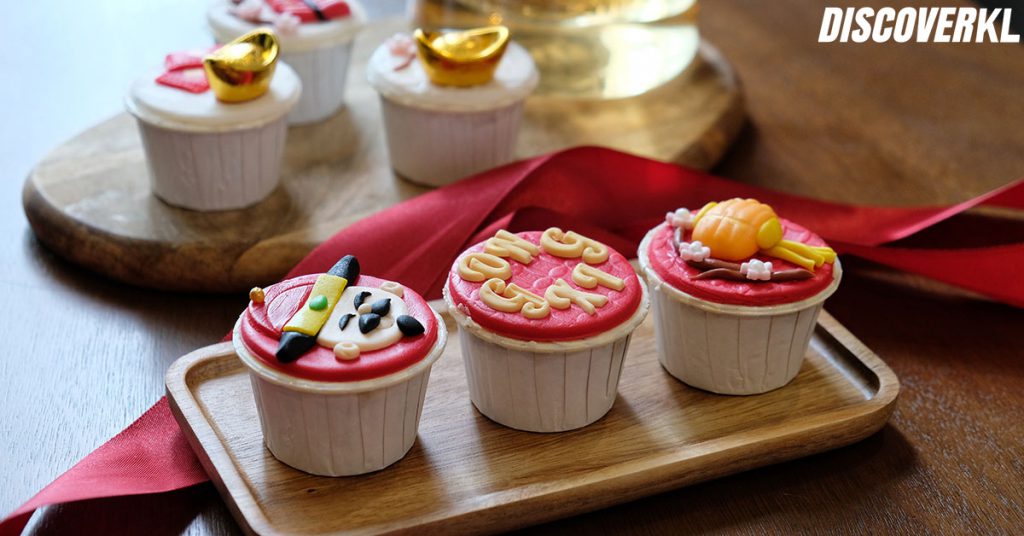 Taste-wise, the buttercream itself wasn't too sweet, and the cupcake itself was moist and easy to eat. We can see this as something children will love because of the beautiful decorations, and adults can appreciate the design but still be able to eat it (though the non-sweet tooths will want to remove some of the fondant sugar—VX ate all of Sarah's).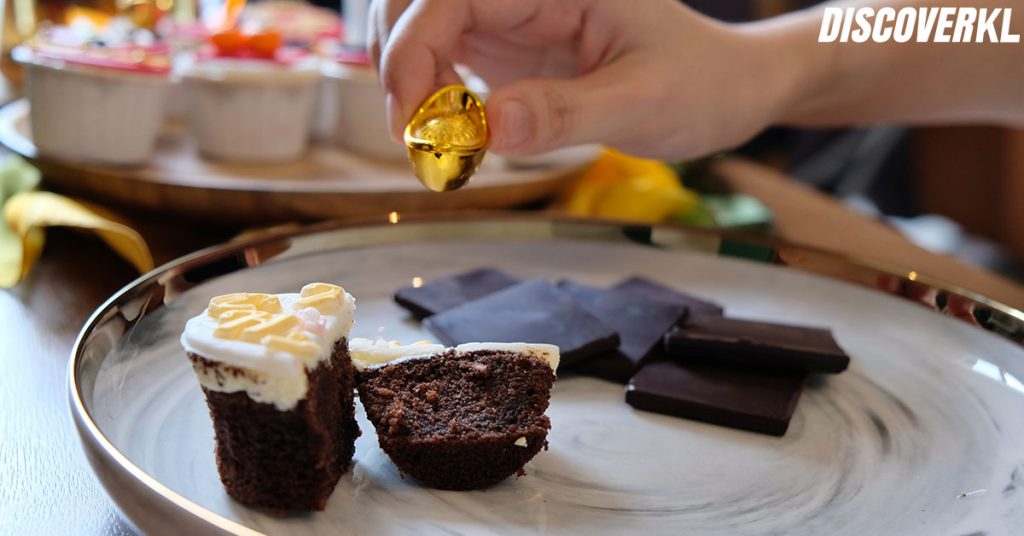 These cupcakes are also customisable, which means you can opt to include your own designs and images on each cupcake.
The CNY Cupcakes come in sets of 12 (RM68), 16 (RM88), and 25 (RM118). Orders are open until the 10th of February. Do give the bakery a minimum 1 day's notice when ordering.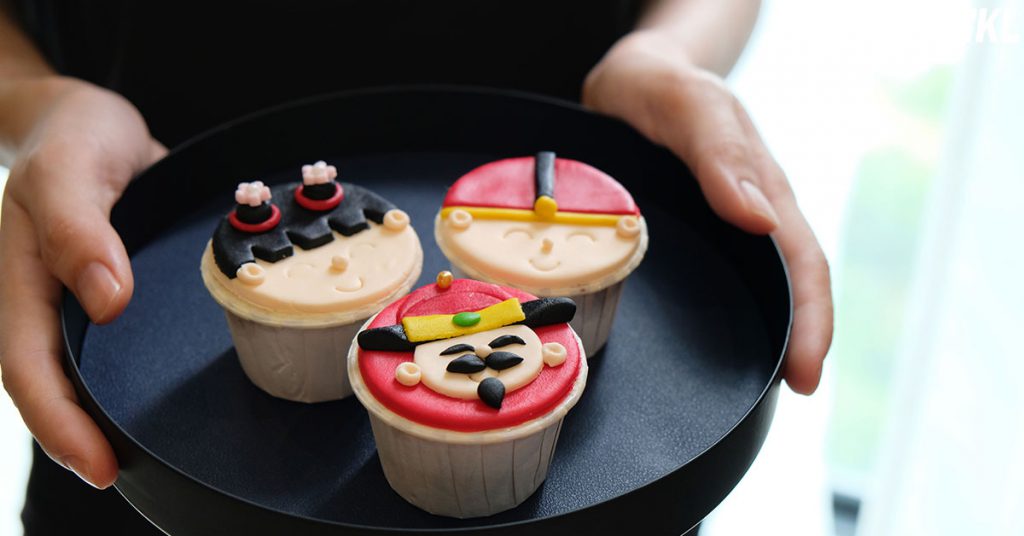 ?PROMO: Use the promo code #EARLYOX to get a 10% discount off your order! Valid from now until the 31st of January 2021.
Get the cupcakes by filling this form here or reach The Cakery on Facebook, Instagram or WhatsApp. These CNY cupcakes will be available in Kuala Lumpur, Selangor, Penang, Malacca, and Negeri Sembilan.