Located on the rooftop of Tropicana Avenue, if you go to Curious Kitchen at the right time, you get to choose your perfect view. Want a seat to watch your chefs cooking in an open kitchen? Gotcha. Miss the casual bar setting? You can get that too. Or what about a spacious indoor seating next to a large HD projection screen where the chefs do their mise en place? Sure.
Helmed by Chef Gary Tan, who's had 15 years of cooking experience in USA, you can see touches of American influence in the menu from green bean casserole to the Baja Fish Tacos.
?HOLIDAY SPECIAL | Triple Joy Jolly Platter (RM180): There's nothing that says festive meal like heaping quantities of food, and this special Christmas platter certainly fulfils that criteria.
Your eyes and camera will eat first, with the rosemary pepper roasted chicken, smokey bbq beef brisket and lemon mustard grilled pork loin proudly on display, served with a sweet potato mash, corn elote, & green bean casserole. We personally enjoyed the succulent chicken the most, which went so well with the gravy. The cranberry lingonberry sauce on the side also added a tart sweetness that helps cut into all the meat.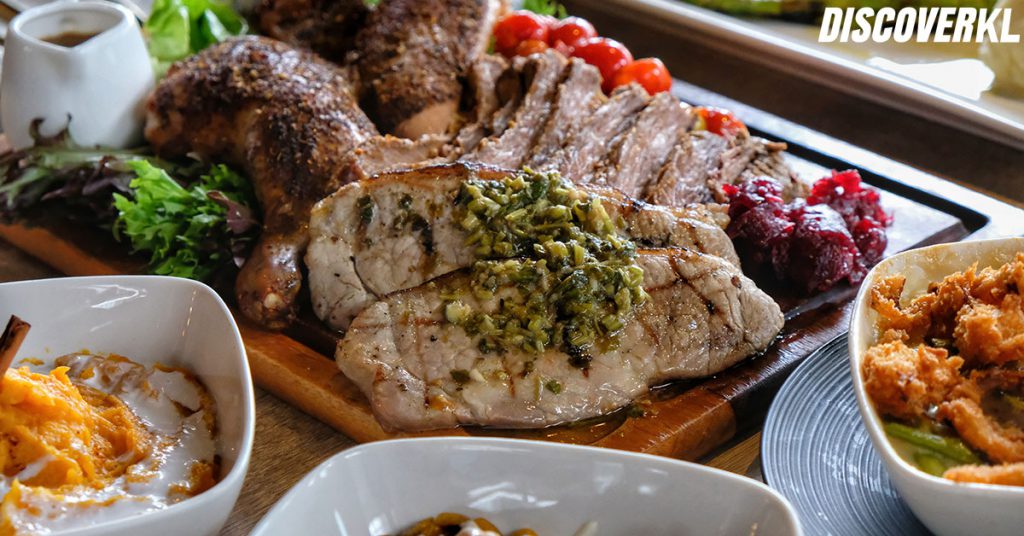 The green bean casserole comes with crispy onions on top, a good combo to lighten up the creamy inside, and Venxhin enjoyed the flavourful mix of the corn elote. The sweet potato mash was actually sweeter than we expected and was seasoned with a lot of cinnamon, combined with the coconut cream, this almost felt like a dessert.
This platter serves 3-4, so if you can't eat so much, you can opt to have it with chicken and beef (RM165) or with chicken and pork (RM140). Both of these platters also come with all 3 sides.
You can tell that the Curious Kitchen loves their meat, the Chicken Tenders (RM19) is a must-try. Chef Gary told us that the secret to the soft yet juicy chicken is all in the brining, which adds on an extra day of prep for the dish. It's served with 5 dips: garlic aioli, ranch, BBQ, honey mustard, and habanero.
We also couldn't get enough of the Baja Fish Tacos (RM25) which comes with a beer battered halibut on top of a mix of fresh veggies. Sarah the carnivore wanted more fish on this though, so of course, she took Venxhin's.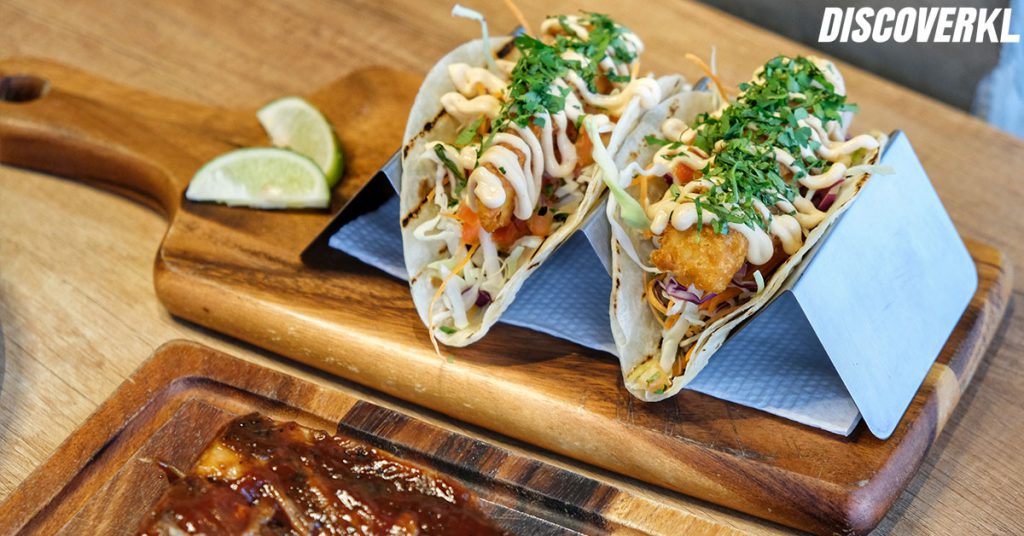 Don't be scared by the name, the Habenero BBQ Ribs (RM58) aren't too spicy, just a small kick for extra flavour. Made with imported USDA St Louis ribs, they are seasoned and cooked for 6 hours. The meat is fall-of-the-bone tender, we basically could portion it out with a spoon, no knives needed.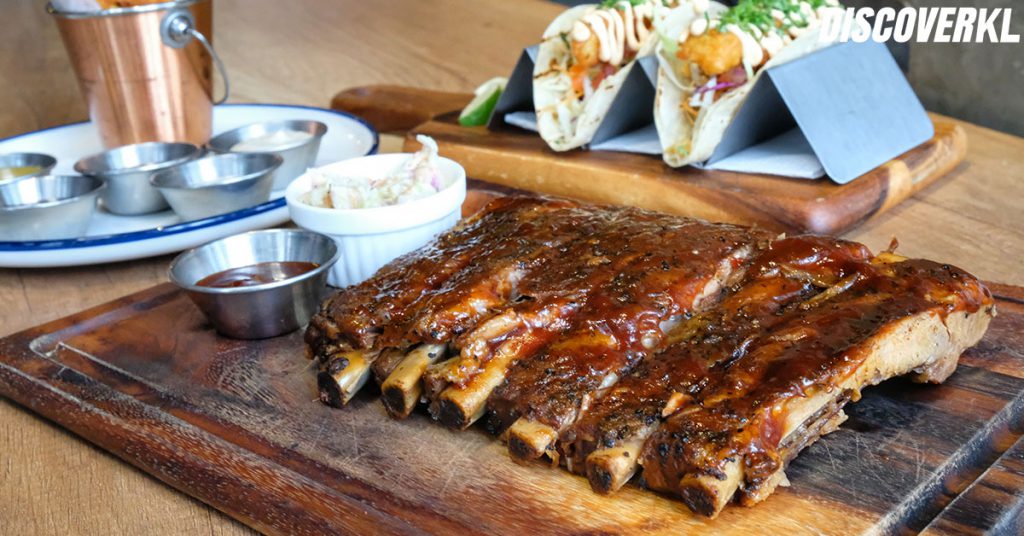 Made from the most prized cut of a pig, the Iberico Top Loin (RM90) has beautiful fat marbling. Served with a fresh chimichurri, the meat might look a bit redder than what you're used to, but after your first bite, you'll likely not care because it's just so tender and juicy. We also couldn't stop eating the truffle mash it was served with, that was Sarah's favourite.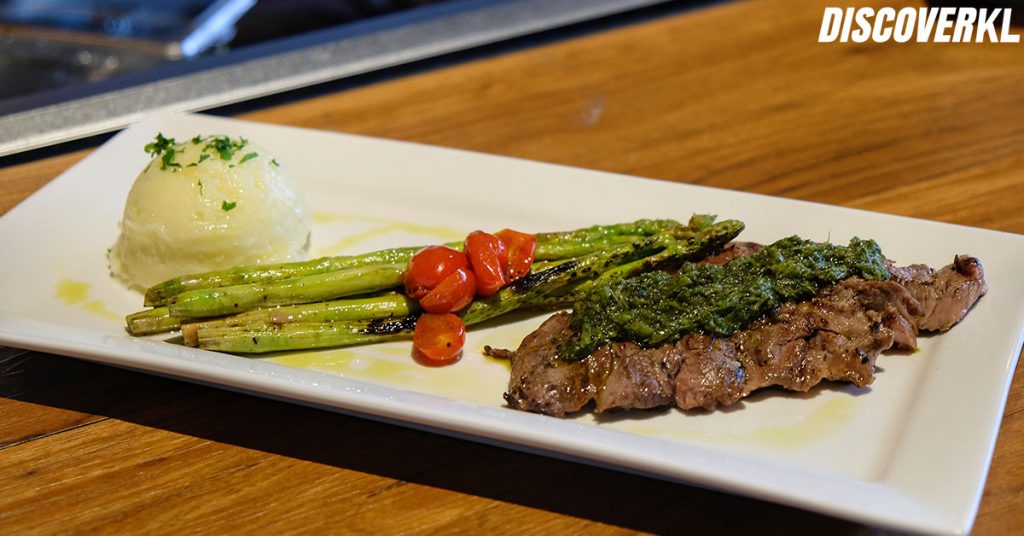 Dessert lovers will probably appreciate the more unique combo of the Strawberry Rhubarb Pie (RM20 per slice / RM98 for a whole pie), served with vanilla ice cream. The sweetness of the strawberries covers the sourness of the rhubarb, and coupled with an excellent tart base and crumble, we easily finished this despite the heavy mains we just had.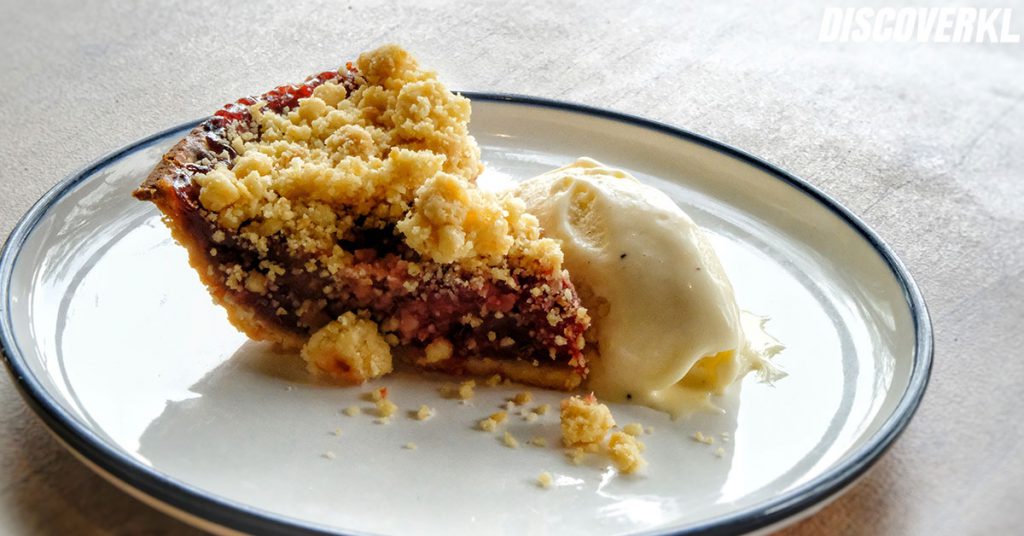 While you're in the restaurant, we think the Sangria is also a try. This was actually a drink that Curious Kitchen came up with for Halloween, and it was so popular that it became a menu fixture.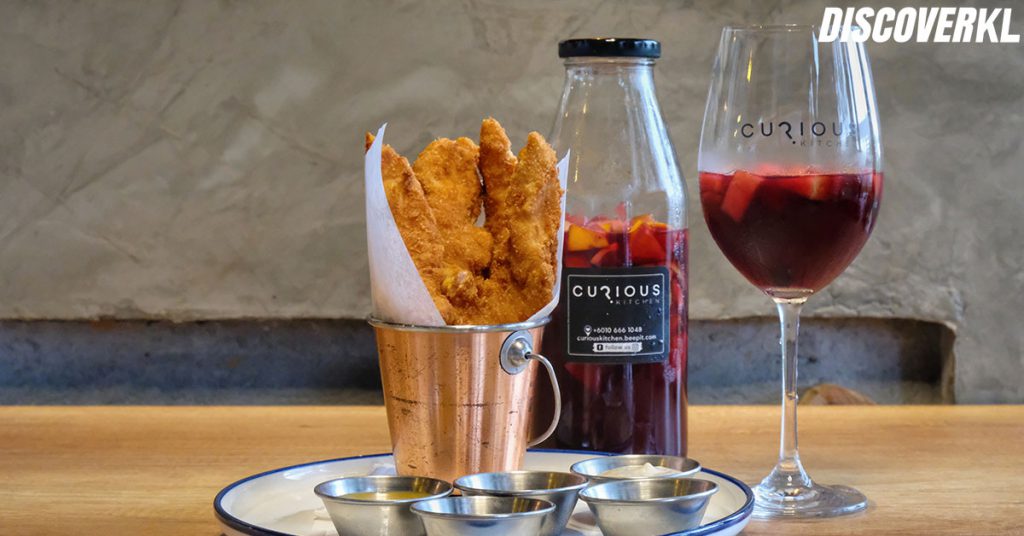 It's tangy and fruity, and actually too easy to drink (so Venxhin claimed as she day-drank). It goes great with the meaty dishes too. You can get it at RM28 per glass or RM105 per bottle. If you get a Christmas platter, you get a special price of RM85 per bottle.
If you fall in love with any of the sauces you taste here, give the team a heads up. They do have some of their signature sauces bottled for sale.
The special holiday platters are available until the 3rd of January 2021.
Curious Kitchen
Non-halal
Address: 2nd Floor Block A P-02-01, 12 Persiaran Tropicana, 47410 Petaling Jaya
Operation hours: 11.30am-12am daily
Contact: +6010-6661048
Delivery: curiouskitchen.beepit.com/
Facebook : https://www.facebook.com/curiouskitchen
Instagram : https://www.instagram.com/mycuriouskitchen/