This was a RM530+ meal, so you bet we hoped the food would look AND taste good, even from KL to Putrajaya where we were. These pics were taken with minimal rearranging/replating so we'd say they fared well!
Throughout CMCO, there's a 30% discount on the total bill! If you're within a 5km radius of Nobu Kuala Lumpur, delivery is free. To make an order, you can call 03-2164 5084 or WhatsApp 019-389 5085 from 12pm to 9pm daily.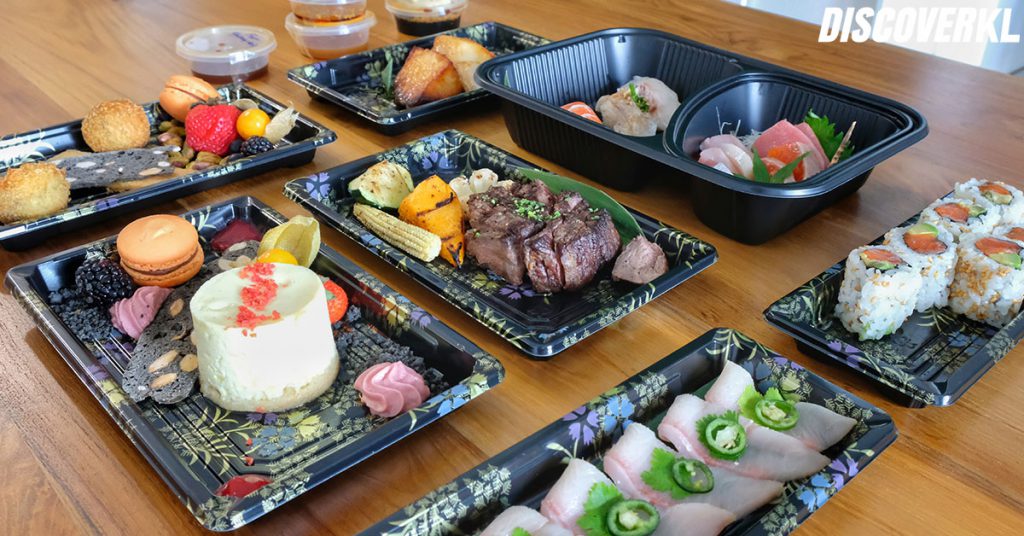 Sushi & Sashimi Bento Set (RM95): This is all about freshness, and Nobu's takeout version comes on top of ice packs, which kept everything nice and cool till you eat. The sashimi was pretty good, with firm flesh and non-overly fishy tastes. We most enjoyed the yellowtail! It's a pretty palatable set, pricing is painful but then again it's Nobu, so you know it's gonna be premium.
Yellowtail Jalapeno (RM78): As a light fresh fish, this had a good sour tangy yuzu-soy sauce to accompany it, and a spicy jalapeno burst. Everything matches perfectly. This is one of Nobu's signature dishes and a frequently ordered item.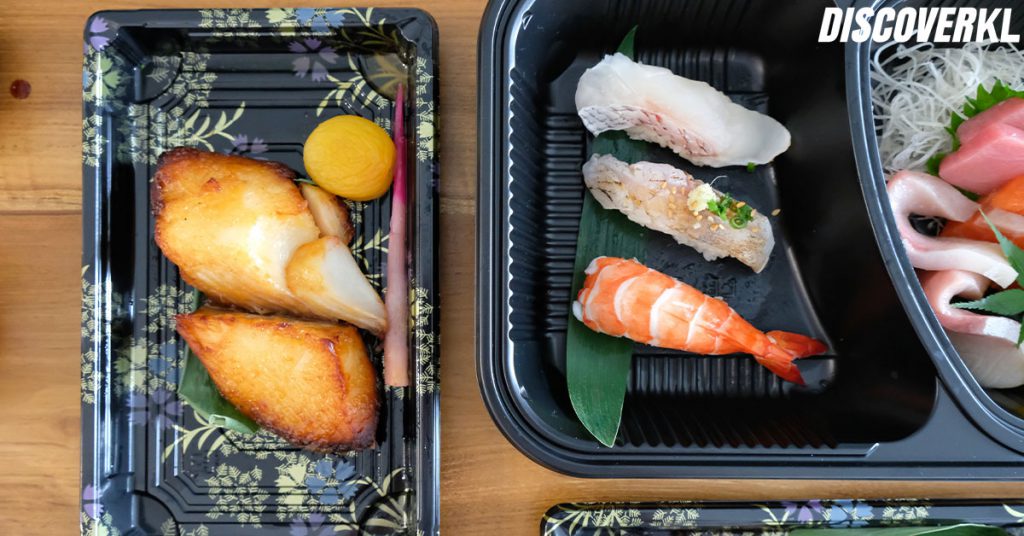 Black Cod Miso (RM170): We're not surprised that Nobu is known globally for this, we'd order it again if we're ever in Nobu. The sweetness of the miso complements the tender-firm flaky fish, it tasted great even when colder.
Dry Age Rib Eye (Medium Rare) (RM130): Dry-aged for 150 days, the 2 ends were a bit tough. The middle is nicer, more fat and flavour, and we also liked the complex flavours of the anticucho dipping sauce. Definitely a must to have it together.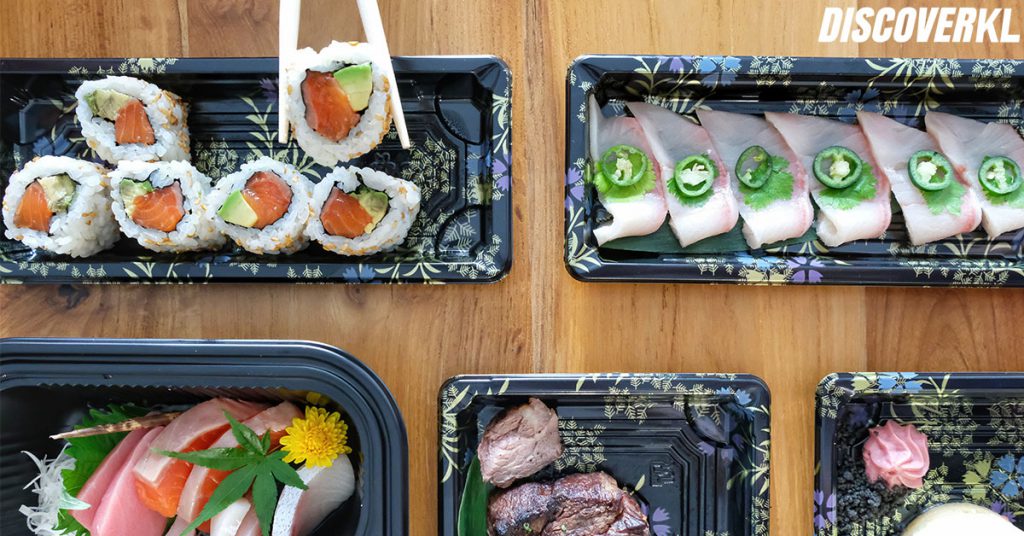 Salmon Avocado Cut Roll (RM32): The salmon was good, but the texture was very one-note with the rice, salmon and avocado all just mushy together, leading to an uncomfortable pasty feeling in our mouth.
Nobu Cheesecake (RM45): Served with biscotti, a macaron and some fruits, this dessert will satisfy your cheesy cravings but to us, it's not a must-try.
Chocolate Sata Andagi (RM30): These are deep fried dough balls filled with chocolate, and unfortunately, we do feel these are best eaten fresh. We were a little confused about the bed of pistachios it was sitting on, but we did enjoy snacking on them.
Nobu Kuala Lumpur
Website: https://www.noburestaurants.com/kuala-lumpur/home/
Address: Menara 3 Petronas, Persiaran KLCC, Kuala Lumpur City Centre, 50088 Kuala Lumpur