We had to do Sauce Lab full justice for their review, we didn't want to just review sauces alone, they gotta be paired up and fully relished! So we ordered some sourdough and focaccia from The Levy Project (she bakes amazing bread!), pork meatballs from Tipsy Boar, and others like fries, a waffle, and chicken rice (from Nam Heong).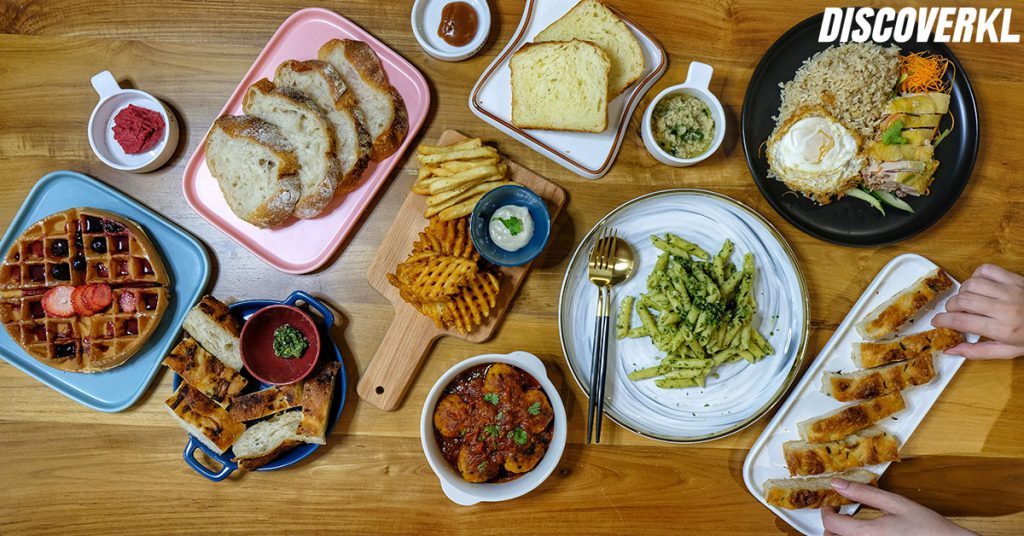 Tomato marinara: We had a good serving of this with meatballs (which are also delicious and peppery on their own).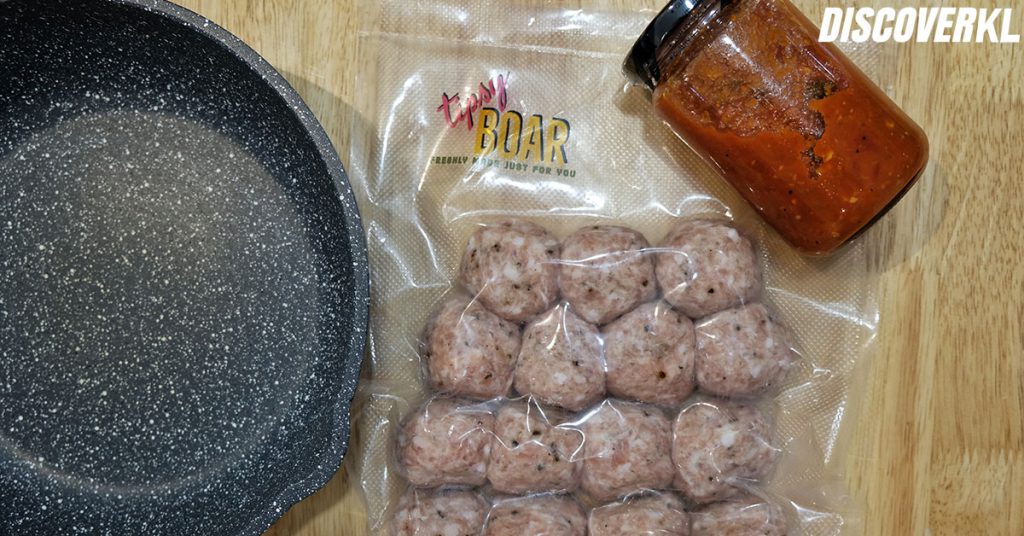 We didn't add any other seasoning while cooking, but threw in some fresh parsley because we fancy that way.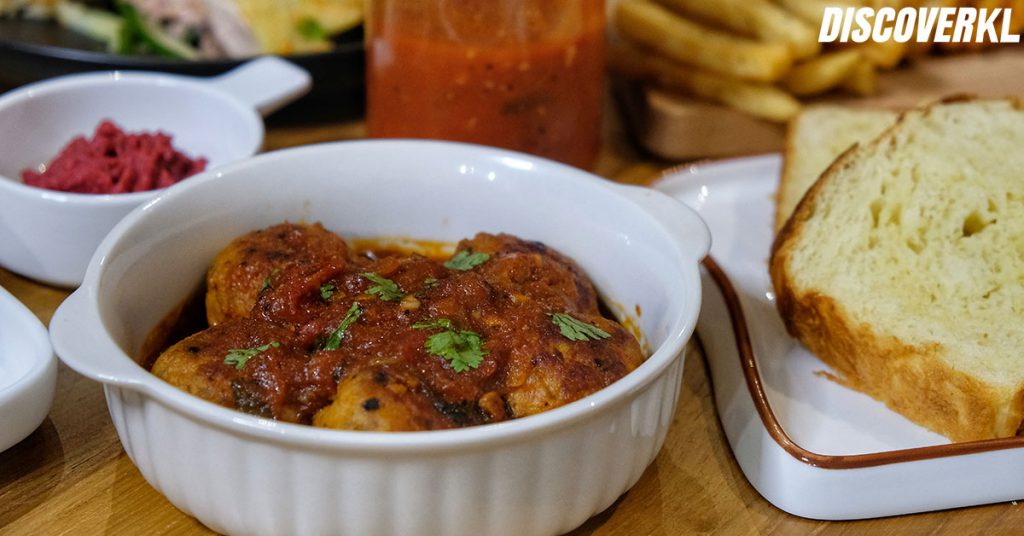 It's lovely, rich and flavourful, and it's so easy to use because you don't need to top it up with anything else. Uncooked, it tastes more tart and tangy, so you could just keep it simple and use it as a dip with your doritos maybe. This was our top sauce of the review!
Ginger scallion oil: The obvious pairing for this was chicken rice, and whoa, if you like the crunch of ginger, you'd appreciate this. But take note to chew properly before you swallow, one of our hasty eaters had a large piece down her throat, and it burnsss, whoops.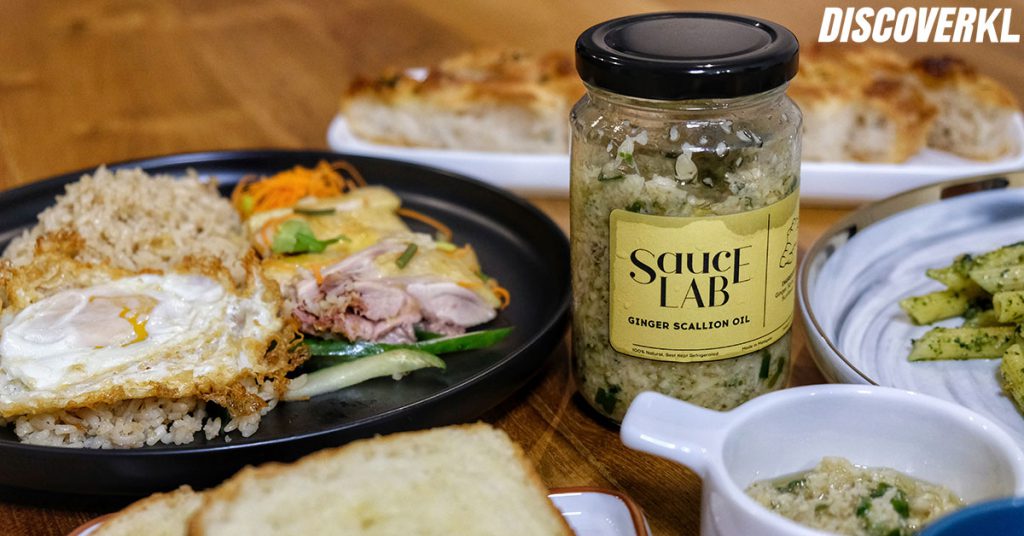 We think that old ginger was used, which means it's spicier and ginger lovers would appreciate that "kick". Size-wise, most of us agreed that having the ginger pieces chopped a tad finer would be better—not as finely grinded as your standard chicken rice ginger—but just a bit finer.
Basil pesto: Rather than the usual pine nuts, this pesto is made with cashew nuts. This is a very fresh dip that's packed with flavour.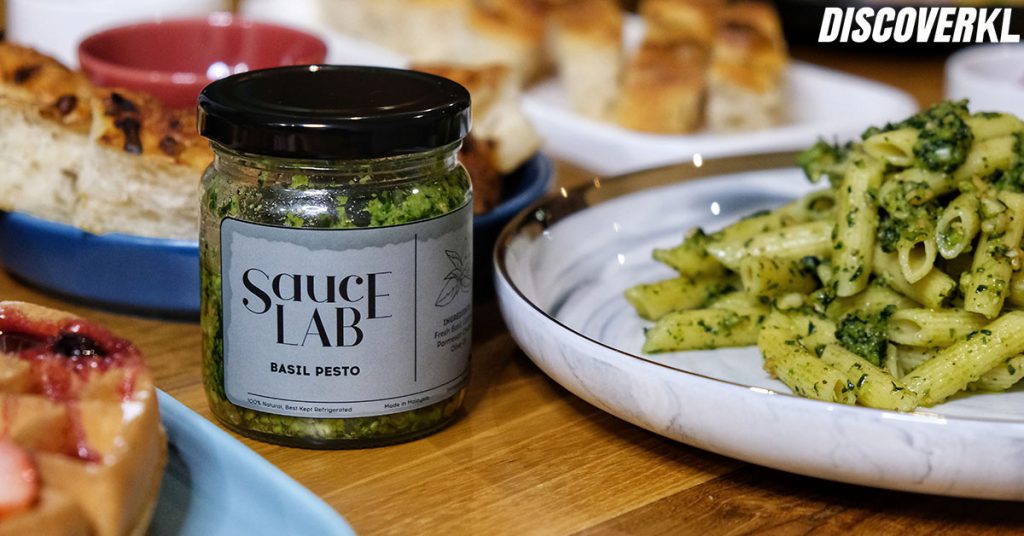 It tastes so good on its own, with pasta, or even with a plain sourdough. Its versatility makes it a really easy sauce to enjoy and use because all you gotta do is use it directly without any cooking.
Salted miso caramel: We were pretty excited to try this and our anticipation was justified. The miso adds a savoury note to the usually-really-sweet caramel, and it's a deeper and more complex combo than just the salted caramel that's pretty common.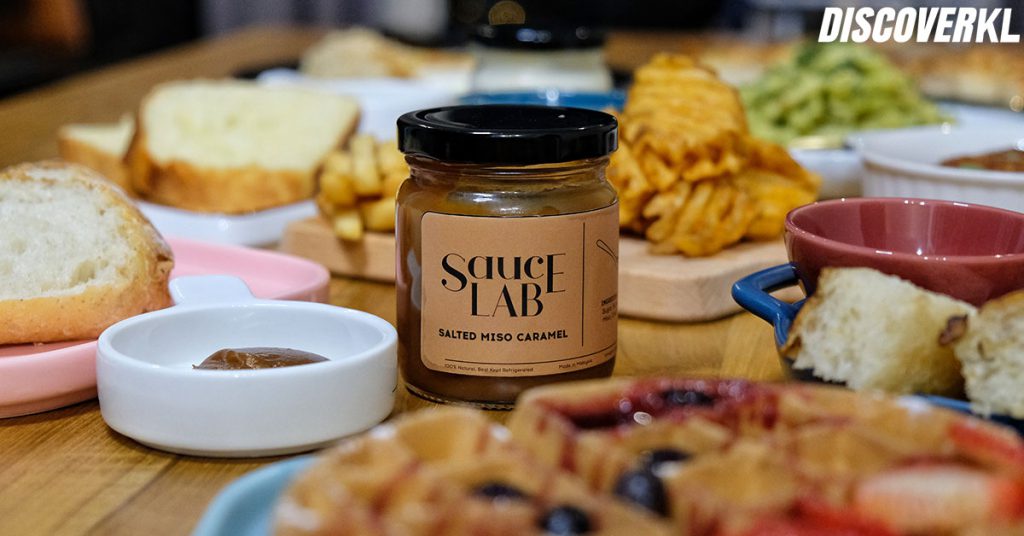 This goes really well on vanilla ice cream as well as plain sourdough bread, slap some butter with it on croissants mmmph! If you like miso eggplant, this taste is actually very reminiscent of that.
Roasted garlic aioli: Unfortunately, the garlic aioli wasn't to our tastes (it's the only one we weren't fond of).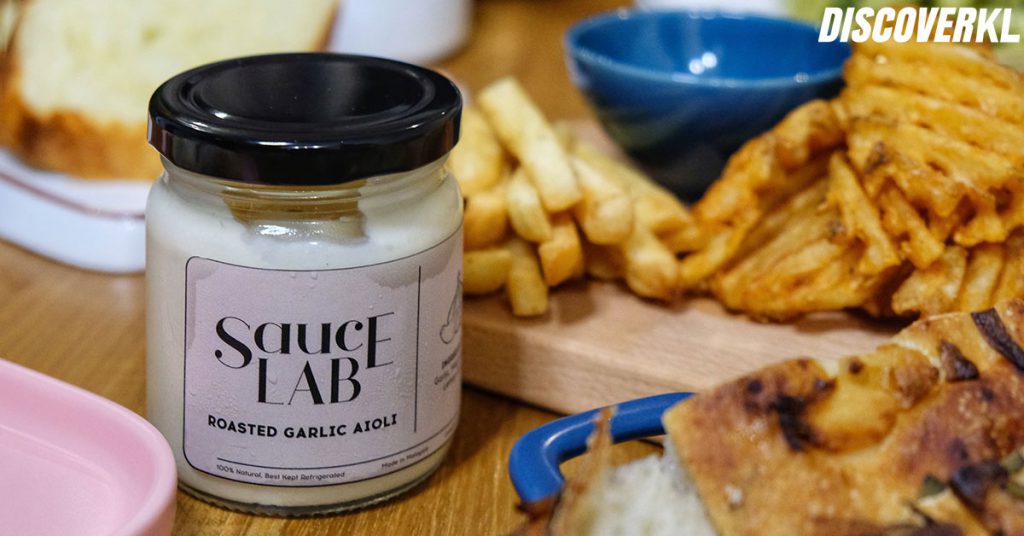 The key reason is that it didn't have enough prominent garlic taste, so it tasted like a weak version of mayo and felt very ordinary. Maybe it requires more seasonings, more lemon juice and more garlic, to really bring out the flavour.
Beetroot hummus: For something this red, we couldn't find strong beetroot flavours on our palate. But we weren't complaining, the beetroot added a note of sweetness to the flavourful tahini and chickpea mix. This was another very tasty and creamy dip we could happily eat with bread or crackers, or even on its own.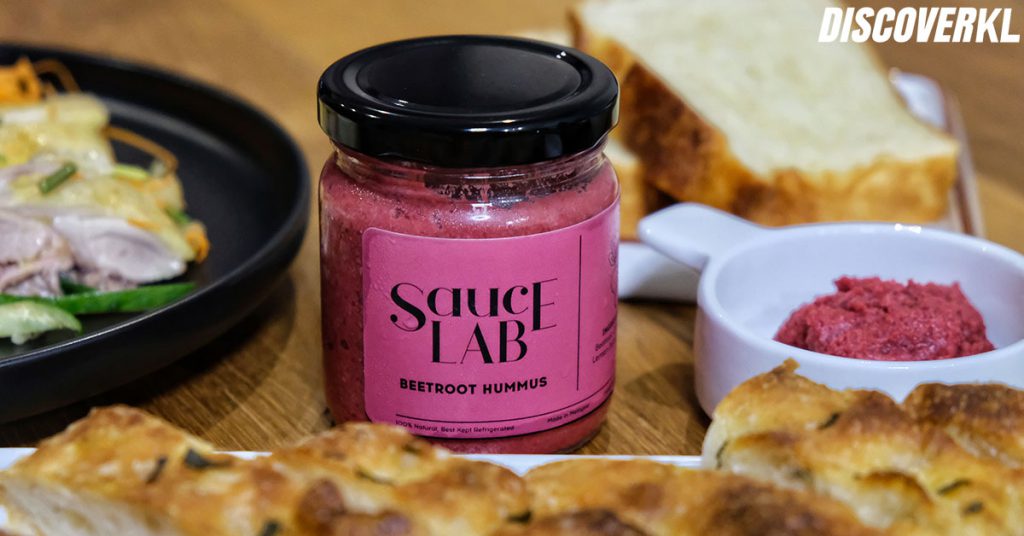 These sauces are available for RM18 a jar, but it makes lot more sense to just pay RM70 for 5 jars. For storage, keep the sauces in the fridge (except miso caramel). Most of the sauces can last a month, hummus 2 weeks (you can keep this in the freezer to last longer). If you're using it to cook, don't worry you're probably going to use up the sauce before a month is up and it won't go to waste.
Sauce Lab
Instagram: https://www.instagram.com/saucelabmy/