Located in the now uber-saturated-with-food strip in Damansara Kim, The Swimming Cow specialises in sous vide cooking techniques. It's currently only open to reservations only, so if you want to try it out, do contact the team and book a slot to avoid disappointments.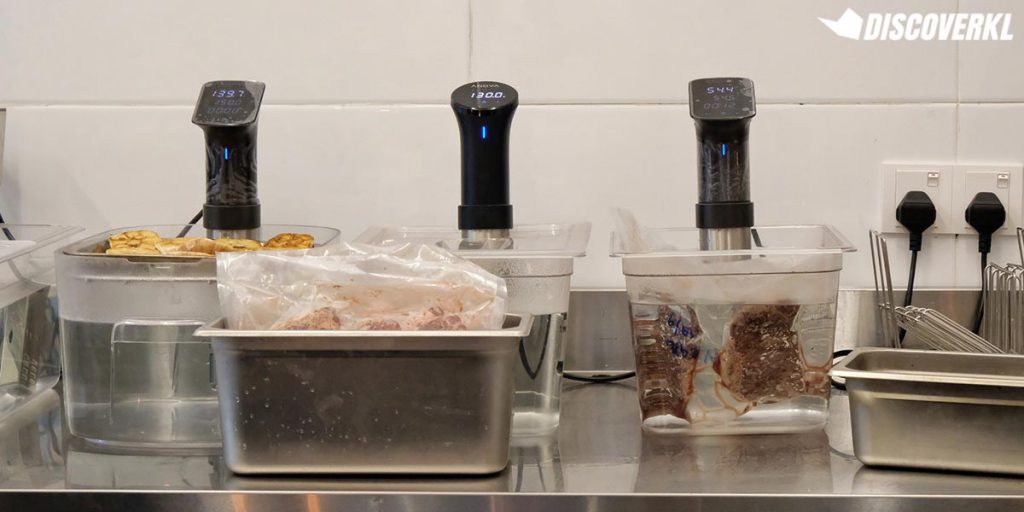 Brinjal entree (RM20): Flavourful, well-cooked and well-seasoned, it was just bursting with the crucial umami you hear food critics raving about. The lotus root chips are a tasty and texturely yummy addition to the dish. We only have one complaint—our greedy faces wished there was more brinjal. With the amount of topping, we felt that it could have easily embraced one more slice. Side note, the black truffle pate really wasn't a strong flavour in this dish, the miso and bonito flakes definitely overpowered it.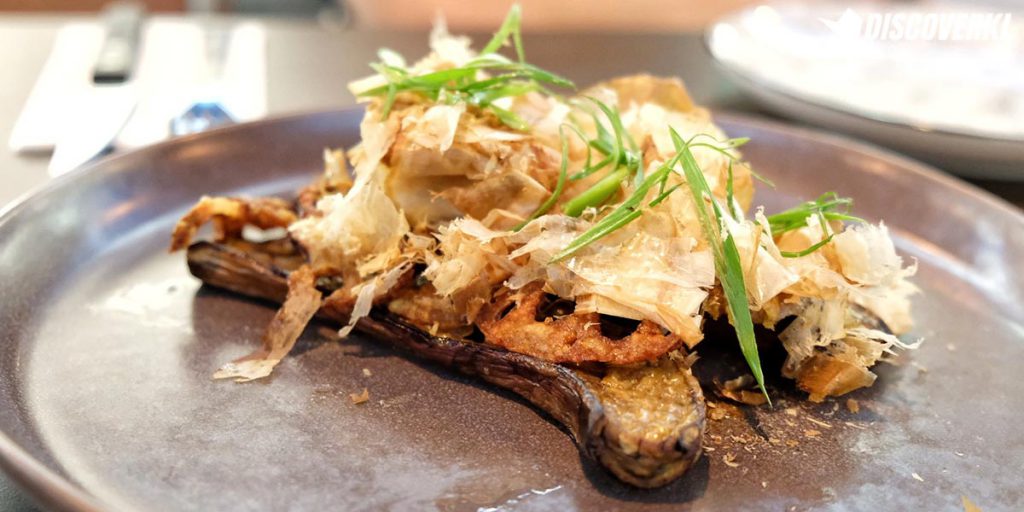 Fettuccine truffle mushroom pasta (RM35): This came with our waiter's recommendation, and it was such a sloppy glorious mess. Fun fact for readers: fresh made pasta usually tends to be a bit softer and smoother, yet chewier. Since we watched the chef hand roll our pasta before sending it to the kitchen, we must assume ours was made on the spot too.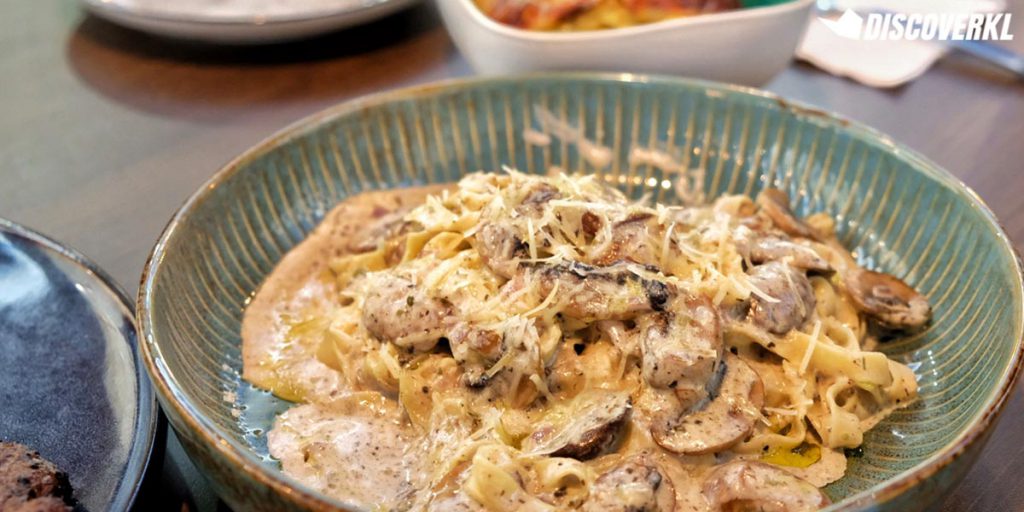 One of our tasters did find the pasta far below al dente for his taste. This plate also isn't very complex and sophisticated—basically every bite is a truffle punch. However, between the 3 of us, the remaining two polished off the plate, softer pasta and one-note flavours be damned. We just couldn't resist going back again and again for the truffle kick we got. And as the pasta got colder, the texture also became springier. Yum.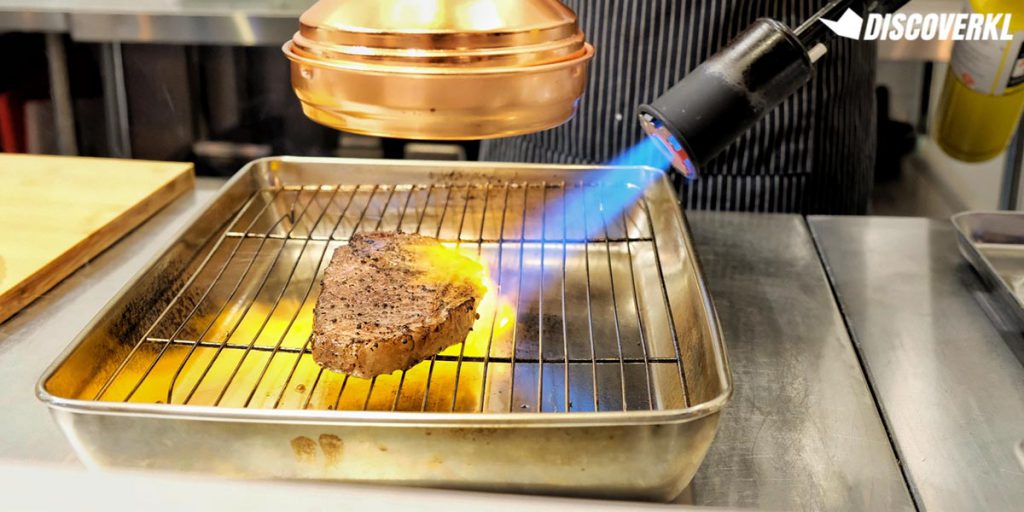 Australian Wagyu MB6 steak (RM165): We splurged a little with this one. Watching the chef finish it off after the sous vide with a huge blowtorch served as entertainment. It would be a crime for a sous vide steak to not be tender, and the steak we had didn't disappoint in that regard. However, we did feel that for that price for 260g, we would have wanted an even more melt-in-the-mouth experience.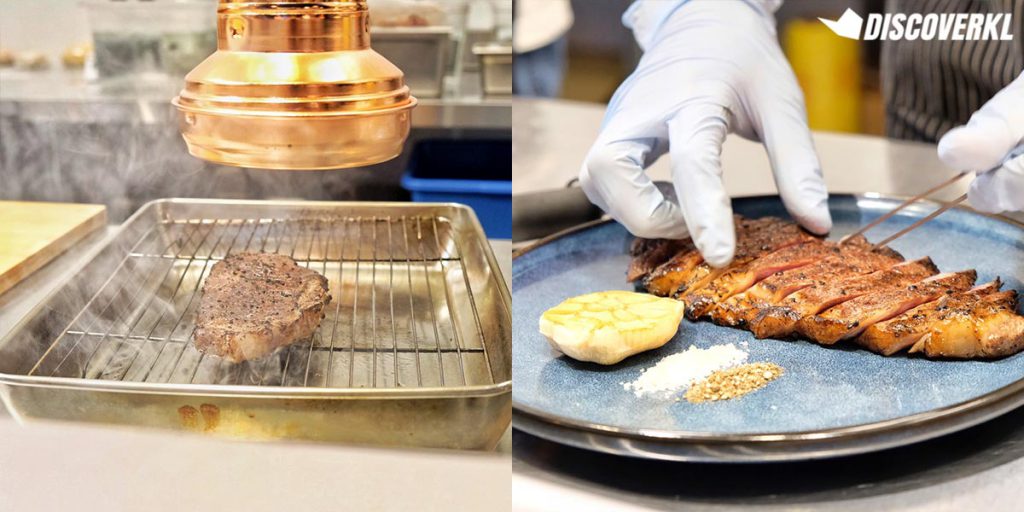 There was a nice buttery aftertaste thanks to the fat, but that was about it. It wasn't an amazing and elevating experience, we were left wondering if we should have just had the grain fed Angus instead for half the price. Side note for the garlic confit that accompanied this steak: we would have liked it cooked further with more of a char to it.
Creamed spinach (RM15): This side dish was just chef's kiss. Cheesy, tasty, and well-cooked spinach. We didn't think this would be the number 1 dish of the night, but it is what it is.
Lotus root chips (RM13): This was supposed to be with sweet potato chips too but since they had no sweet potato, they made a slight menu adjustment. No complaints here cos this was really addictive. A lot of other places tend to do thin crispy slivers of lotus, but over here they were a little thicker, so it wasn't just crispy all the way.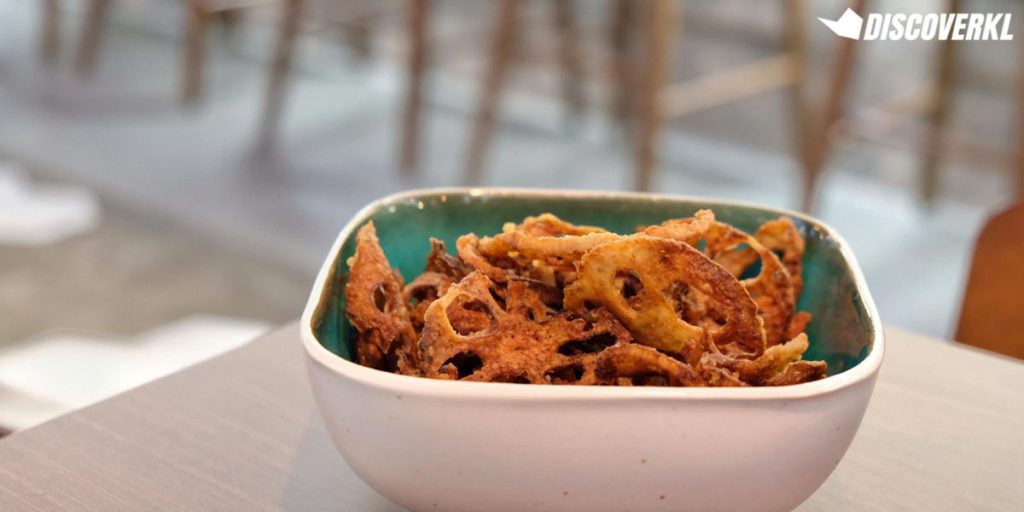 In fact, they were touching the edge of burnt, but we liked it that way, the extra bitterness actually went really well with it. You may want to take our recommendation for this with a pinch of salt though, we're also known to enjoy limp and soggy fries, which may be a bit outré for chip standards.
Potato au gratin (RM13): Unfortunately it was very undercooked. The team at The Swimming Cow took it away, and offered any other side as a replacement, but honestly by then we were edging on full and turned down their kind attempts.
Sous vide duck (RM45): Like many of the other dishes we had, this tasted best with all the elements on the plate eaten together. If you had the duck meat alone, isolated from its skin, cauliflower puree or orange reduction, it was strangely bland. But put together with everything else, it was a harmonious mix.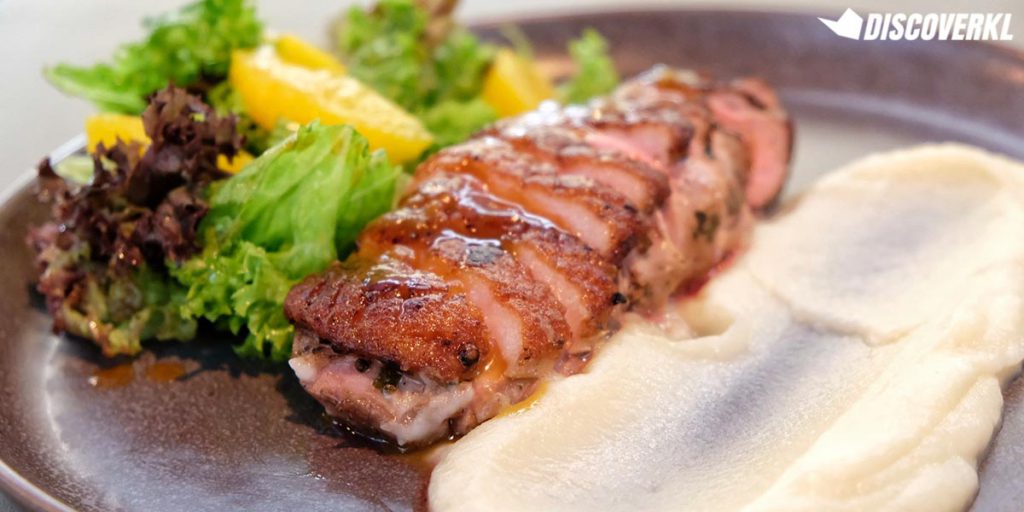 We were going to have dessert, but unfortunately the sous vide creme brulee was out. Lesson learnt, we should have pre-ordered to reserve it beforehand.
We had a serious conversation at the end on whether we would return again. Honest answer? Probably, but not for the wagyu. The pasta, brinjal, and side dishes unexpectedly took centre stage; plus we haven't tried the creme brulee. Maybe, just maybe we'll try the sirloin one day, if we're curious enough.
The Swimming Cow
Address: 29, Jalan SS20/11, Damansara Kim, 47400 Petaling Jaya, Selangor
Opening Hours: 6pm – 10pm, reservations only
Instagram: https://www.instagram.com/the.swimmingcow/