I'm one of the rare few individuals who still finds heading to the cinema an experience in itself.
The dimmed lighting, large screen and booming audio never gets old for me and one relatively new kid on the block is upping the ante on what a 2019 cinema should ideally be like.
TGV Central i-City is a plush boutique cinema which opened its doors to the public at the end of March 2019.
Featuring a total seating capacity of 1,650 pax and 4 types of halls (IMAX®, Deluxe, Family-Friendly and ONYX), here's what you can expect from this new outlet by the Malaysian cinema giant:
1. Go ahead and recline in your seat—no one's watching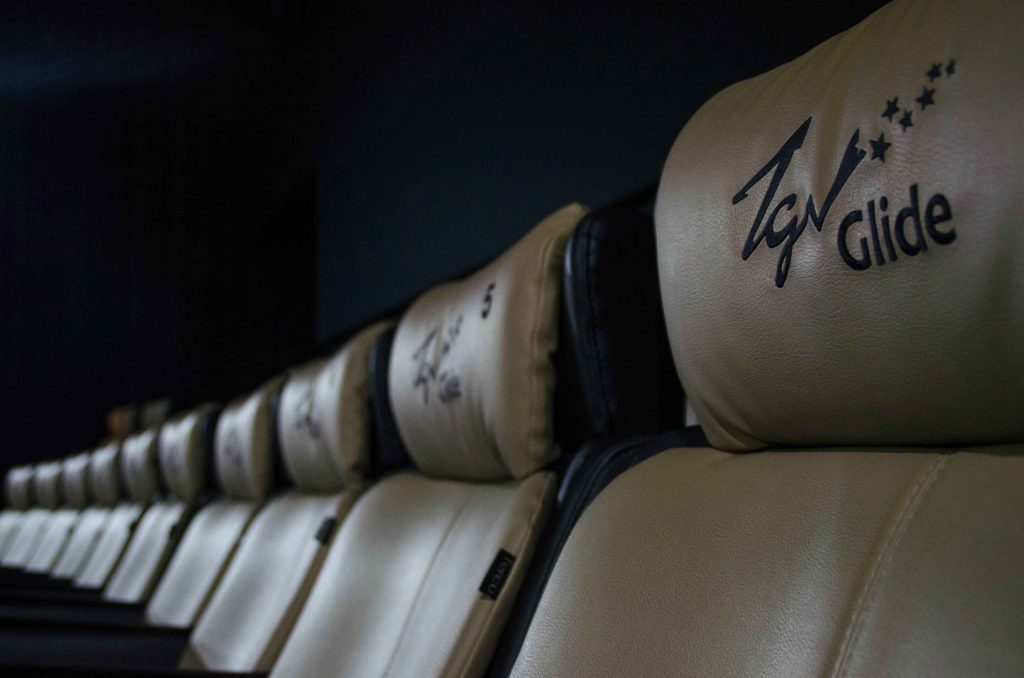 Where the words "luxurious boutique cinema" are thrown around, this Central i-City cinema does not disappoint.
TGV shared with DiscoverKL that, "Seating is the most crucial improvement and ultimately, the comfort level in the hall itself."
Glider seats are available in all of the Deluxe halls, whereby the last 2 rows to the back are equipped with seats you can recline in and it slides out too. In terms of seating, consider this like the business class experience in the land of cinemas.
Do note that these aren't motorised, and they're manual recliners (much like an airplane seat) which can be adjusted accordingly.
2. A dedicated hall for the Samsung ONYX experience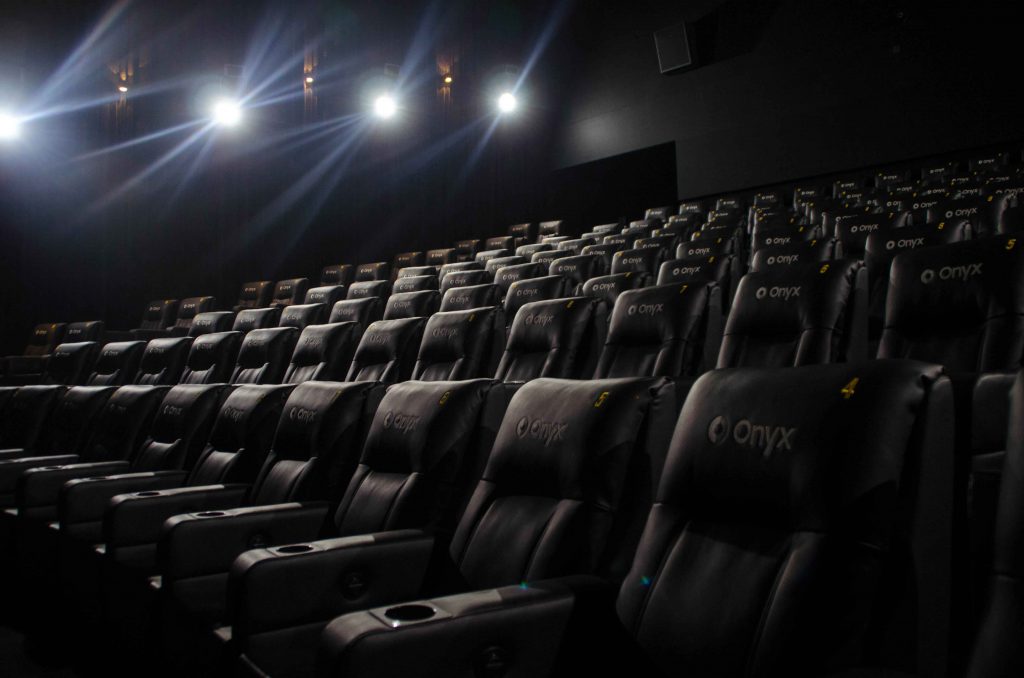 The Samsung ONYX hall features one of the largest cinema LED screens in the world.
And if that's not grand enough, to ensure exclusivity, the Samsung ONYX experience is assigned to a single hall in the TGV Central i-City outlet.
Personally, I think it's pretty cool how only a select number of guests are able to view that specific movie through an ONYX experience at any given time—almost like a private screening in itself.
3. Boasting larger-than-life visuals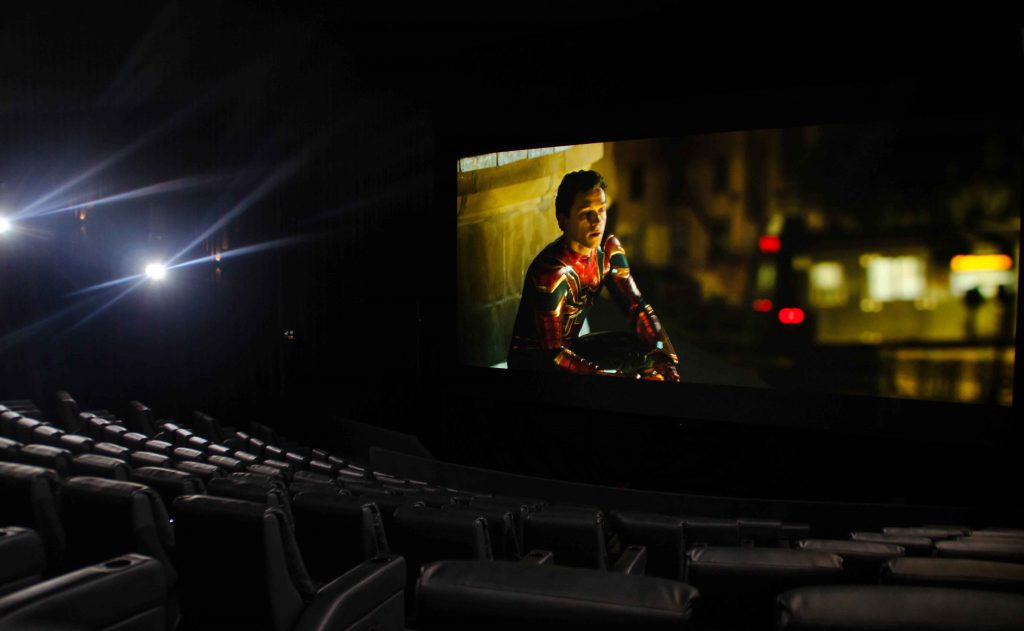 The ONYX is focused on quality, and with that, colours are more vivid and crisp, blacks are blacks—not dark greys, and visuals are set at 4K.
A huge part of the movie-watching experience is dependent on the visuals, and the ONYX doesn't skimp on quality.
According to Lowyat.net, the ONYX screen has a peak brightness of 146 fL. To put this into perspective, the brightness level is around 10 times that of a standard cinema projector.
4. The seating arrangement is curved to mimic a stadium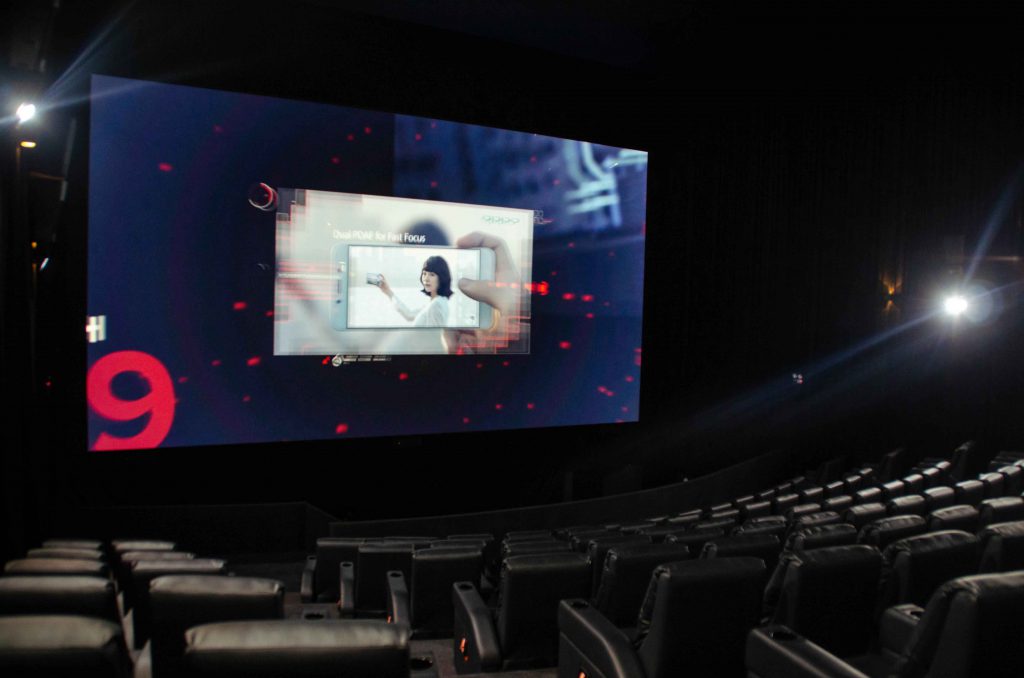 I somehow always get slotted into side seats at the cinema and wind up having to turn my head throughout the entire 2-hour experience. Not fun.
At TGV Central i-City, comfort is placed as the main priority and one of the ways they're elevating the experience for their guests is through the curved seating arrangement which mimics a stadium. That way, even "side-seat-guests" get optimum viewing angles.
5. Seats made for kids and diaper changing made easier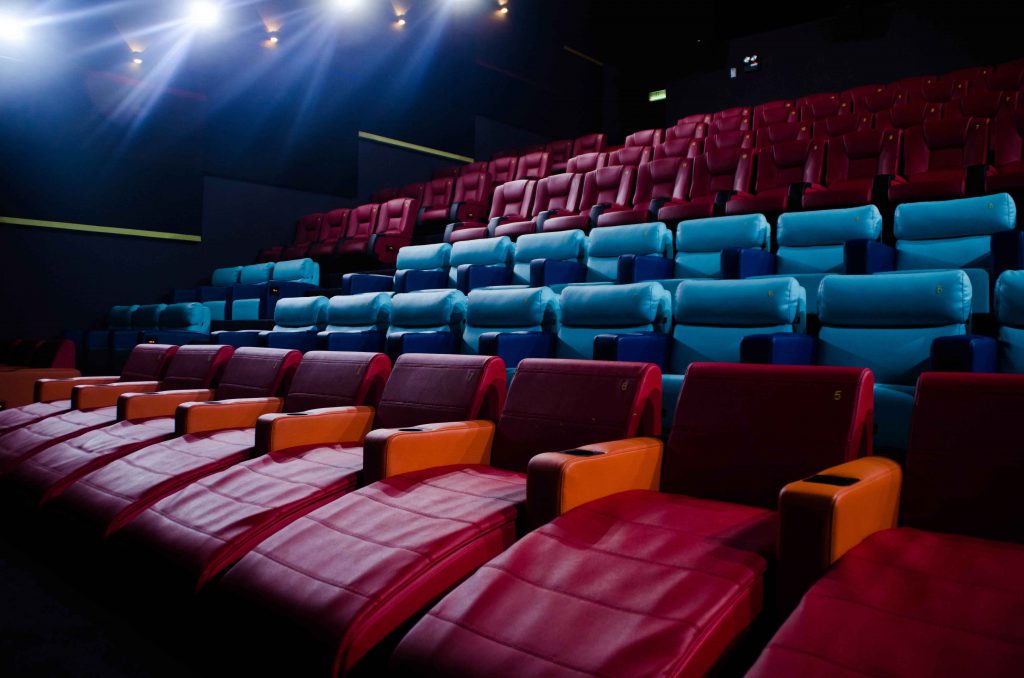 Children being children, they can get restless at times and wind up climbing the seats or taking a seat on the carpeted floors.
The family-friendly hall at TGV is equipped to accommodate just that.
To keep things fun, there's a playroom for kids to draw and watch their images come to life as it can be scanned and displayed on a large screen. Do note that this happens before the movie is shown, so be sure to drop by earlier.
As for seating options, choose from the:
Lounger – A couch-like seating which is suited for small family units (2 adults and 2 kids)
Dory – A range of bright blue seats which are slightly smaller and more snug—these are able to accommodate those under the age of 12
Aladdin – Seats that allow for a reclined seating position means that kids can lounge comfortably with the extended leg and body rest section
For parents who are bringing their young tots and babies into the family-friendly hall, there are diaper changing stations available too. That way, they won't have to leave the action in the cinema, and tend to their child's needs while in the hall itself.
6. Your ears will thank you for the aural experience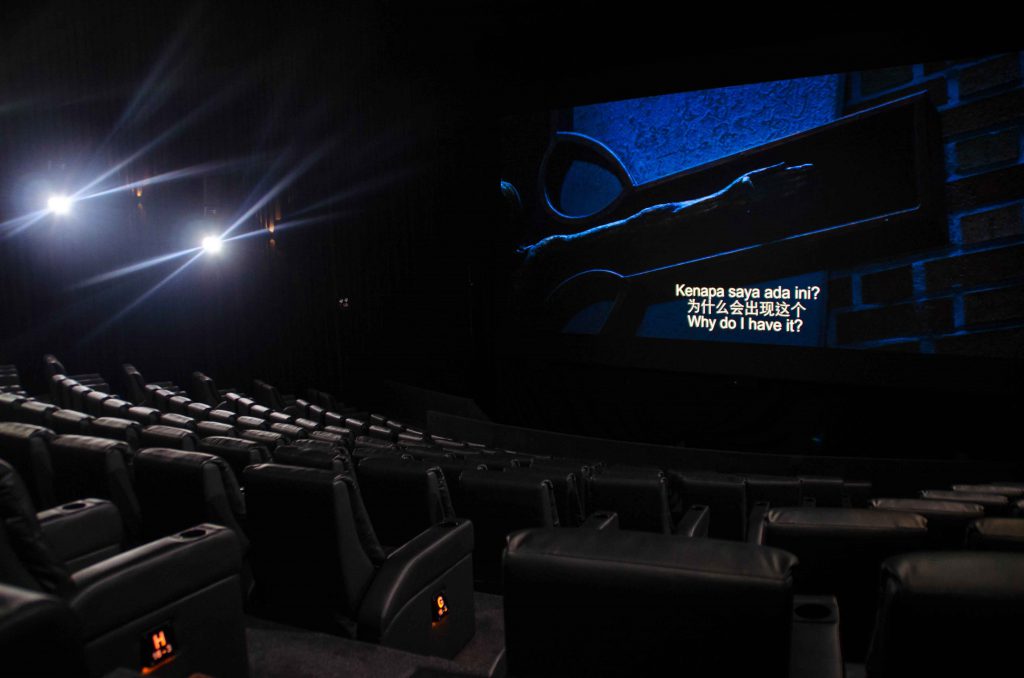 You might not be an "audio police" but, frankly, anybody would appreciate excellent audio. TGV Central i-City takes the experience up a notch with the Harman Professionals JBL Sculpted Surrounded Technology.
According to TGV, avid movie-goers will notice the upgraded audio system. This grants guests an immersive experience as undeniably the audio is what makes a movie all the more exciting. Think chilling hair-raising music playing in the background of a horror flick or fun boppy music in a rom-com.
On top of that, with this sound system, the audio sweet spots (ideal seats for the optimum listening pleasure) are increased.
7. You can host private training sessions and events here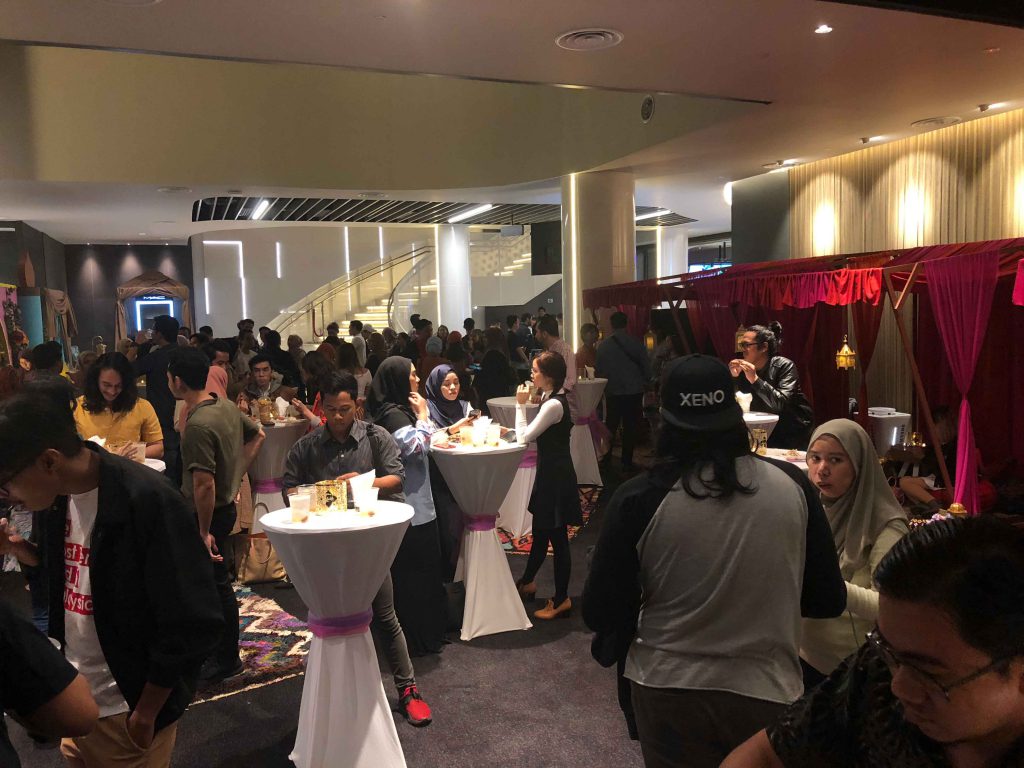 Hosting your company's town hall meeting or training session is now possible at a cinema, specifically TGV Central i-City. TGV is one of the pioneers in the Malaysian cinema scene to begin doing presentations in cinemas.
At its core, it makes complete sense. All the necessary elements, including a projector screen, ample seating and excellent audio, are present. It's an alternative option for those who would prefer a different setting, rather than the same hotel ballroom yet again.
Created By Popular Demand
Interestingly, according to TGV, the Central i-City outlet is a result of a mass survey done, which pinpointed some of the upgrades that guests desired.
"Among some of the feedback we received from past guests, the comfort level in the hall is the most important," the TGV team shared.
Other improvements included the addition of charging docks and better seating arrangements and of course, the Samsung ONYX screen itself which uses OLED technology.
If you're keen to give this boutique cinema experience a go, ticket prices range between RM9-RM45, depending on how premium you're looking to go.
TGV Central i-City

Address: Lot 4-01, Level 4, Central i-City , No 1 Persiaran Multimedia, i-City, Seksyen 7, 40000 Shah Alam, Selangor, Malaysia
Website: TGV Cinemas
Tel: 03-2381 3535
This article is written in collaboration with Venuescape.