Laid back interiors with modern meets traditional furnishings, minimalist cafes and eateries are taking KL by a storm.
These minimalist designs are actually a shared affair between Japanese and Nordic designs—think Muji meets IKEA.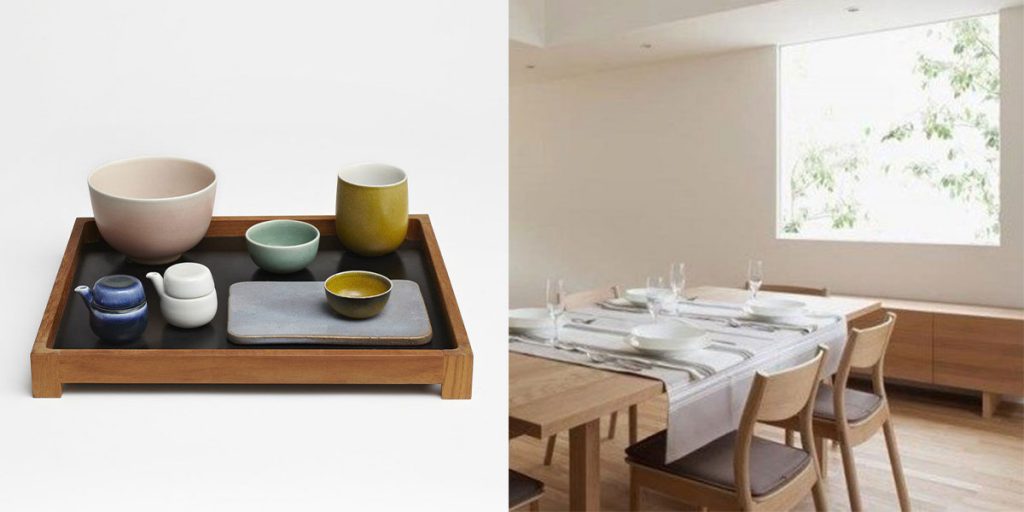 They both emphasise on minimalism, simplicity and functional design with complementing differences. This collaboration is called the Japandi design.
Nordic influences keep things on the neutral colour spectrum while Japanese influences add a colour depth in rich tones and elements of nature such as plants.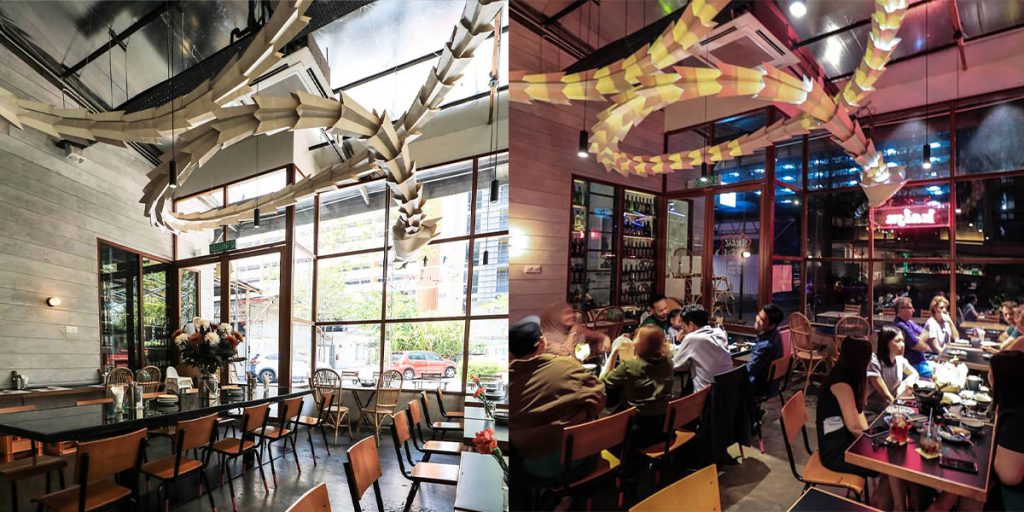 While are also a few who take after the Tokyo aesthetic of neon lights and edgy vibes in the evening, the main gist of the aesthetic is that it utilises an abundance of natural lighting during the day.
Much like the fusion of space design, here are 8 eateries with Japanese elements in their space and menu.
For specialty drinks and desserts:
1. Niko Neko Matcha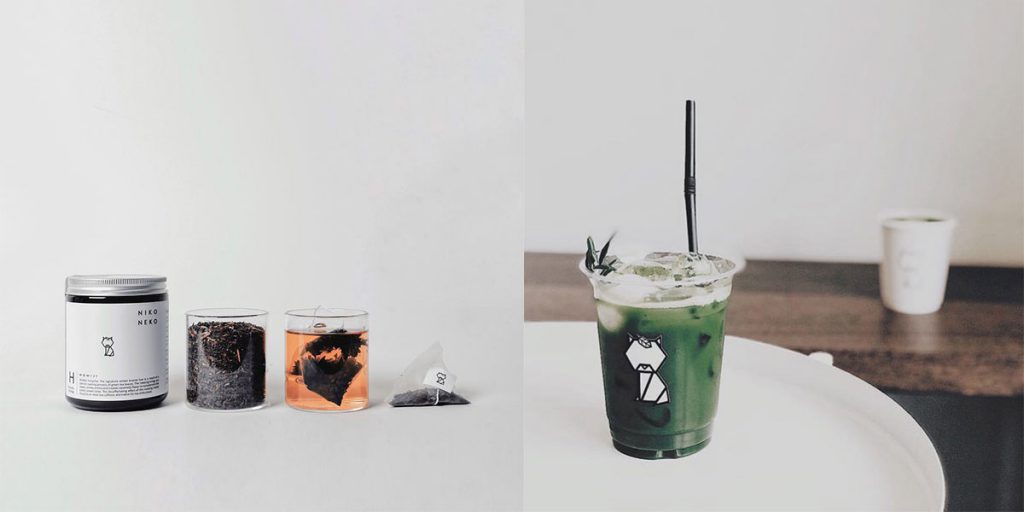 A peaceful amalgamation of modern minimalism and Japanese traditional culture, Niko Neko Matcha is no stranger to the Matcha loving community. Bright and airy, their space features a tea viewing area and origami spirals on hanging from their ceiling.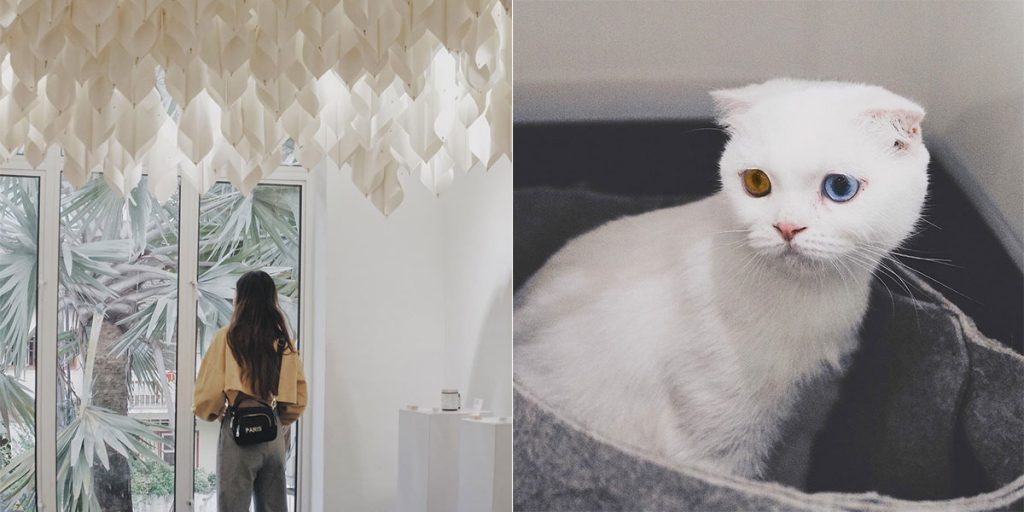 As far as your Japanese matcha experience may go, these guys serve a delicious cup of matcha with an atmosphere of zen minimalism, and the cuteness of their cat.
Check out their menu here.
Hours: Tuesdays-Sundays: 12pm-7am (Closed on Mondays)
Address: 82A, Lorong Maarof, Bangsar Park, Kuala Lumpur
Website: Niko Neko
Tel: 011-23555405
2. Paloma Tea House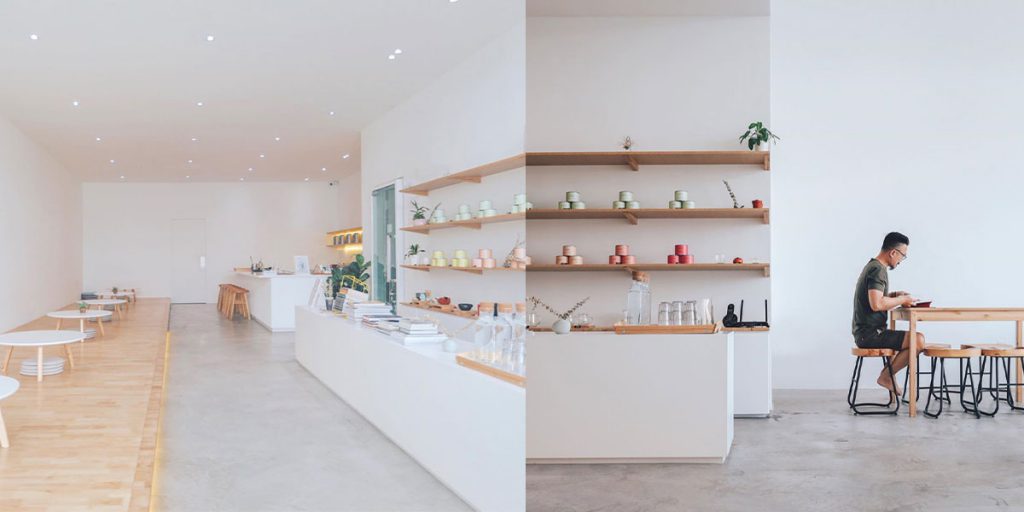 Move over nitro Cold Brew, nitro tea is in.
A traditional tea house with a modern twist, Paloma Tea House serves Nitro Kombucha and Nitro Tie Guan Yin. Run by a team of siblings, their Japanese and Chinese teas are sourced straight from farms.
The interiors bear a resemblance to an IKEA show room but the low tables on the left are akin to the ones seen in traditional tea houses.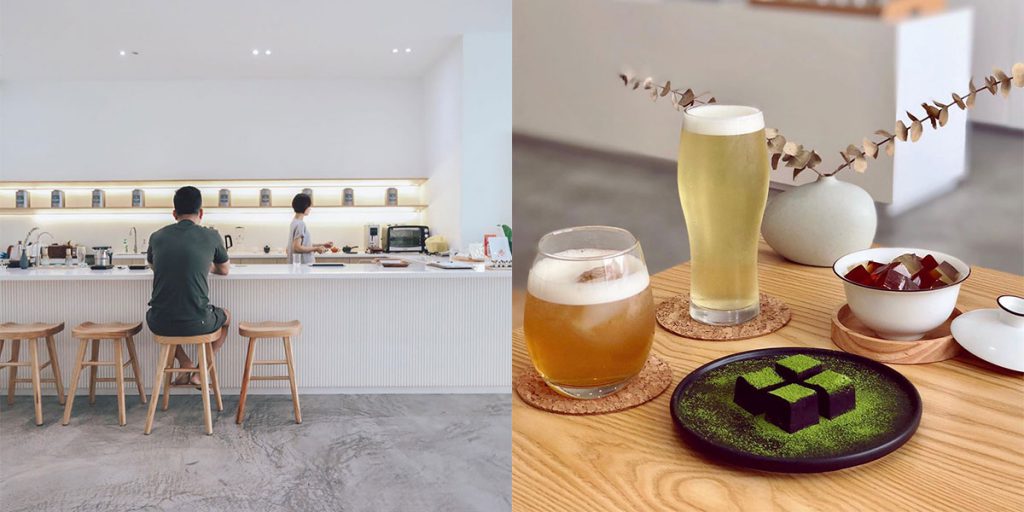 In this tea house, you'll get to choose your teas and brewing method as guided by the siblings. Plus, they've also got some snacks and desserts to pair with the teas.
P.S.: Their white wall and brown oak table top aesthetic matches their matcha desserts and bright coloured teas to create a beautiful contrast for the gram.
Hours: Sundays-Tuesdays: 11am-10pm; Thursdays: 11am-10pm; Fridays-Saturdays: 11am-11pm (Closed on Wednesdays)
Address: 25-1, Jalan Dataran Cheras 2, Dataran Perniagaan, Cheras
Website: Paloma Tea House
Tel: 03-9547 9455
3. Three Little Birds @ Isetan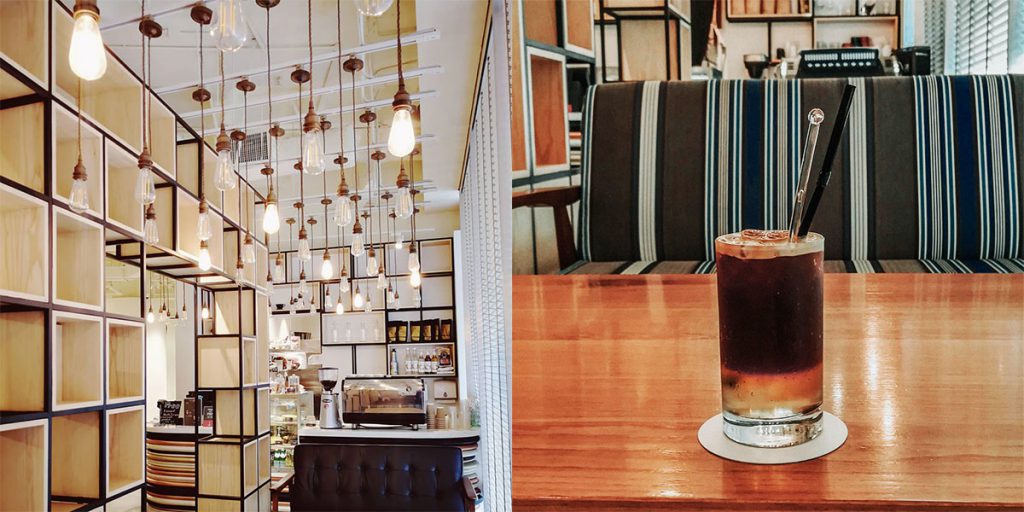 Three Little Birds is a coffee roastery with their headquarters being in Sentul. Their latest branch is located in Isetan, Lot 10 with Japanese influences made apparent in their menu.
White or black, you can't go wrong with their coffee. We highly recommend their Black Tonic that's cold brew or espresso with tonic. The tonic adds a sprightly and refreshing twist to the coffee.
Should you feel hungry from browsing the aisles of Isetan, order up a plate of toast with an onsen egg, an Unagi omelette or a bao bao (crispy fish skin, furikake, onsen, salted egg sauce).
Hours: 11am-9pm, daily
Address: 1F THE CUBE, Isetan The Japan Store, Lot 10, 50 Jalan Sultan Ismail, Kuala Lumpur
Website: Three Little Birds Coffee
For mains before desserts:
4. cureé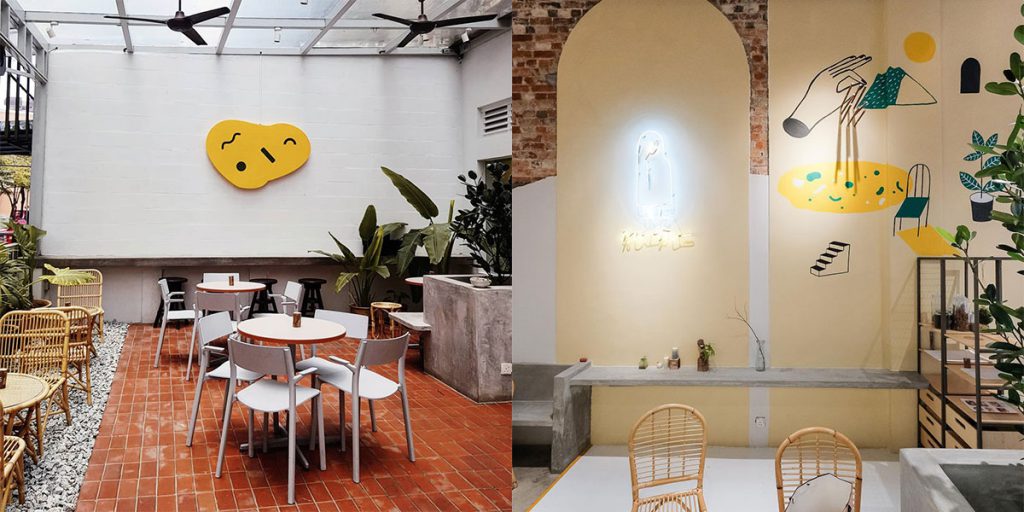 Pronounced as "Ka-Ray", this cafe is located in the heart of Kuala Lumpur and serves hearty portions of Hokkaido style soup curry. Their interiors feature rattan, wood and concrete furnishings accentuated by plants.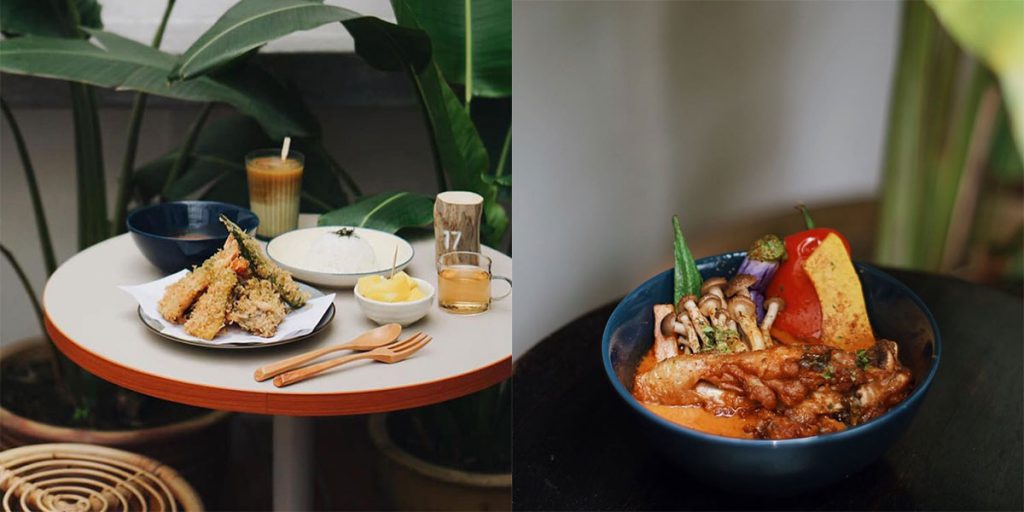 In a bowl, you can expect some Japanese curry with rice and colourful chunky veggies with a choice of natto or chicken. They've also got a vegan option of Japanese curry paired with Katsu Avocado or Fujiwara Tofu.
Do note that from 3pm-6pm only drinks and desserts are available.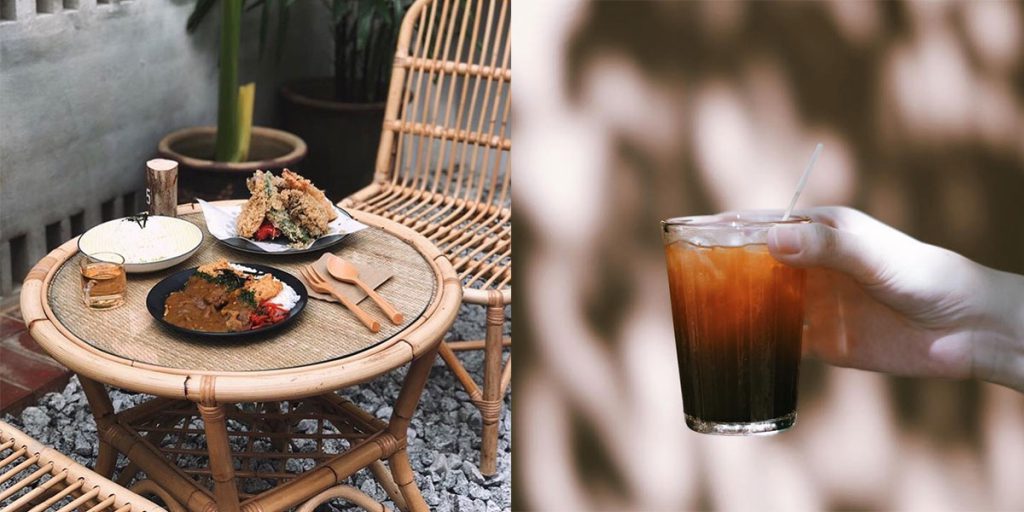 PS: Slide into their DMs to enquire about their seasonal cakes 😉
Hours: Mondays-Tuesdays: 8am-3pm, 6pm-11pm; Thursdays-Fridays: 8am-3pm, 6pm-11pm; Saturdays- Sundays: 8am-11pm (Closed on Wednesdays)
Address: No.40, jalan 1/77a, changkat thambi dollah, off jalan imbi, Kuala Lumpur
Website: cureé
Tel: 011-2020 9080
5. Sunbather Coffee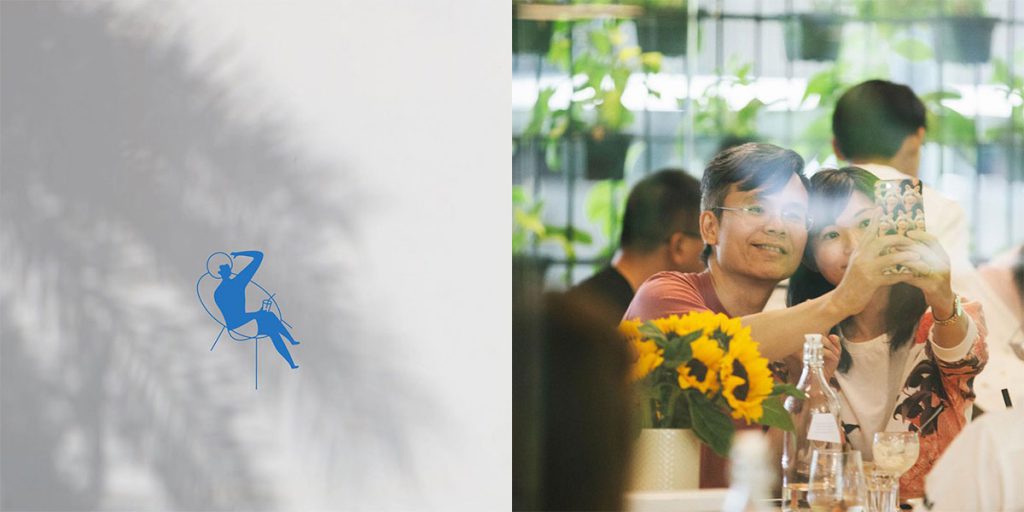 A sister cafe to Kakigori, Sunbather Coffee serves up specialty coffee, desserts and Western Japanese fusion foods.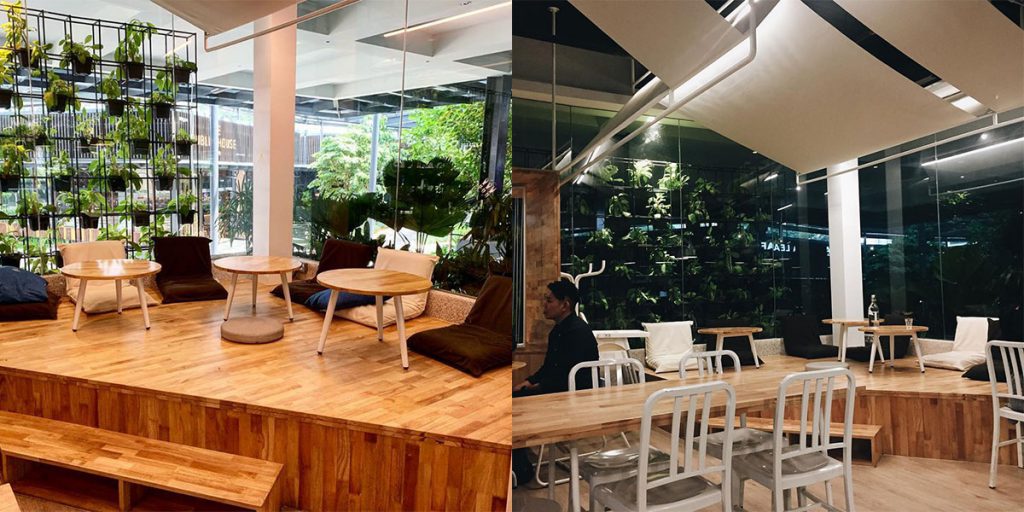 The interiors feature wooden flooring, folded paper lining the ceiling and wide window panes shaded by plants.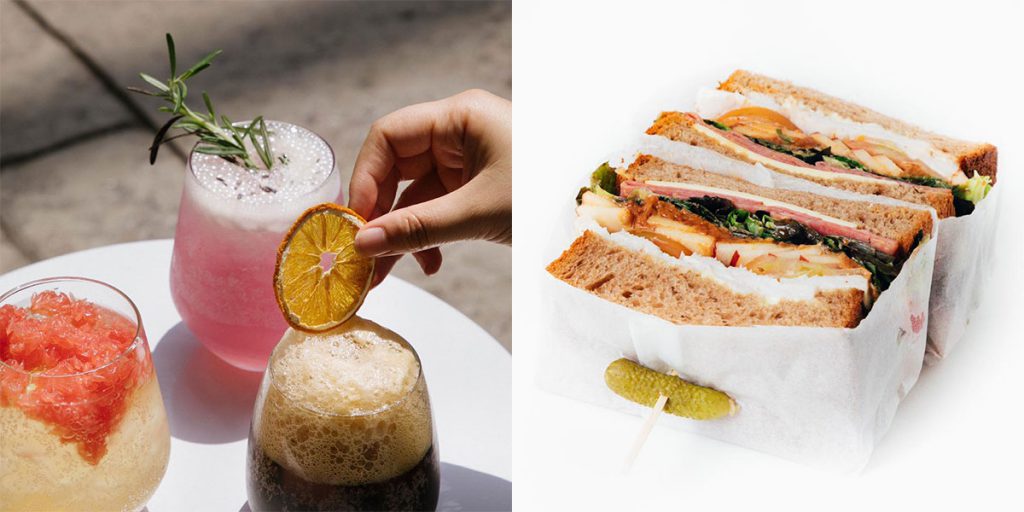 With beautiful handcrafted parfaits, refreshing drinks, fluffy cakes and warm food, there's bound to be something for everyone.
We heard their sweet and spicy Maple Peanut Chicken Sando is a must have! It's got poached chicken, turkey ham, apple slices and veggies between fluffy dark rye bread.
Hours: Mondays-Fridays: 8am-10pm; Saturdays-Sundays: 10am-10pm
Address: UG-12, Upper Ground, The Sphere, 8, Jalan Kerinchi, Bangsar South City, Kuala Lumpur
Website: Sunbather Coffee
Tel: 03-2242 3118
6. Kaiju Company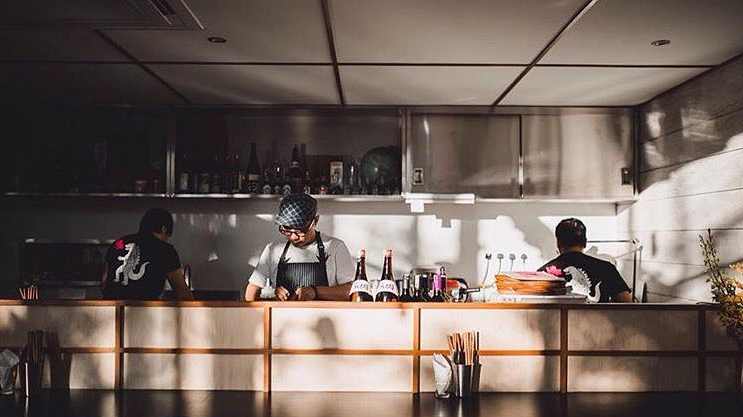 Reasons to visit a Thai and Japanese fusion restaurant: A giant origami dragon suspended from the ceiling and sake cocktails.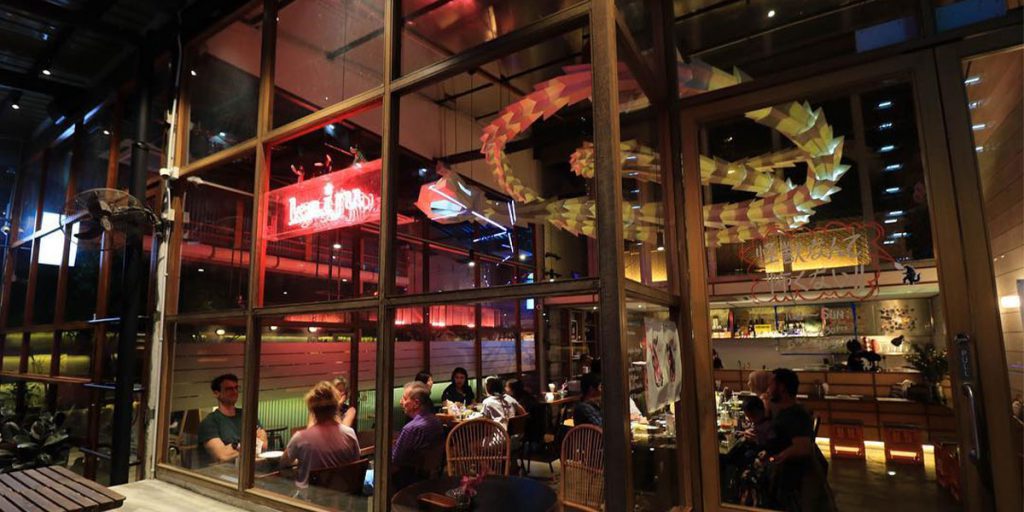 Kaiju Company is located in APW Bangsar and serves hearty dishes with a twist of Thai. Tangy and savoury, their Kaiju Curry Rice is served with some young mango which is a testament to the fusion.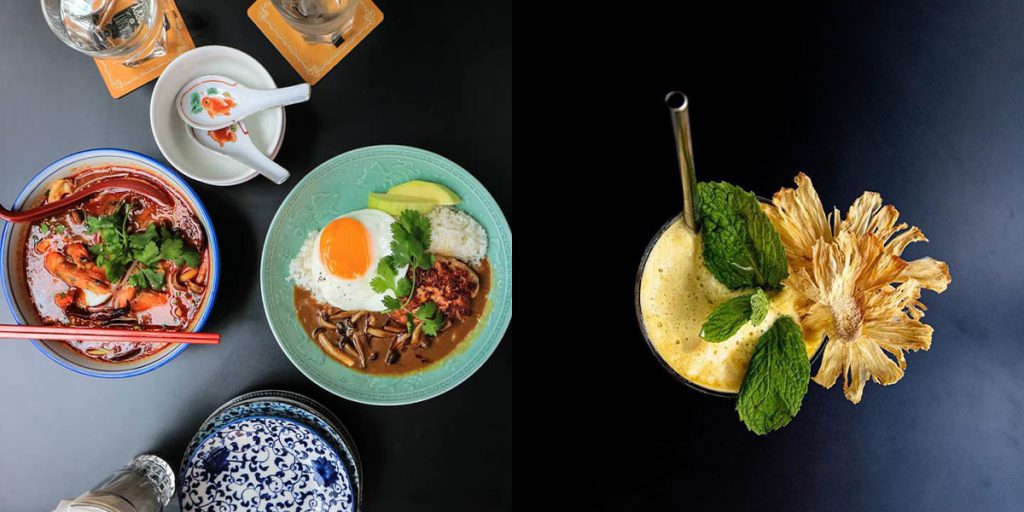 Hours: Tuesdays-Sundays: 12pm-2.30pm, 6pm-10.30pm (Closed on Mondays)
Address: 29, Jalan Riong, Kuala Lumpur, Malaysia
Website: Kaiju Company
Tel: 03-2788 3796
7. MEI by FatSpoon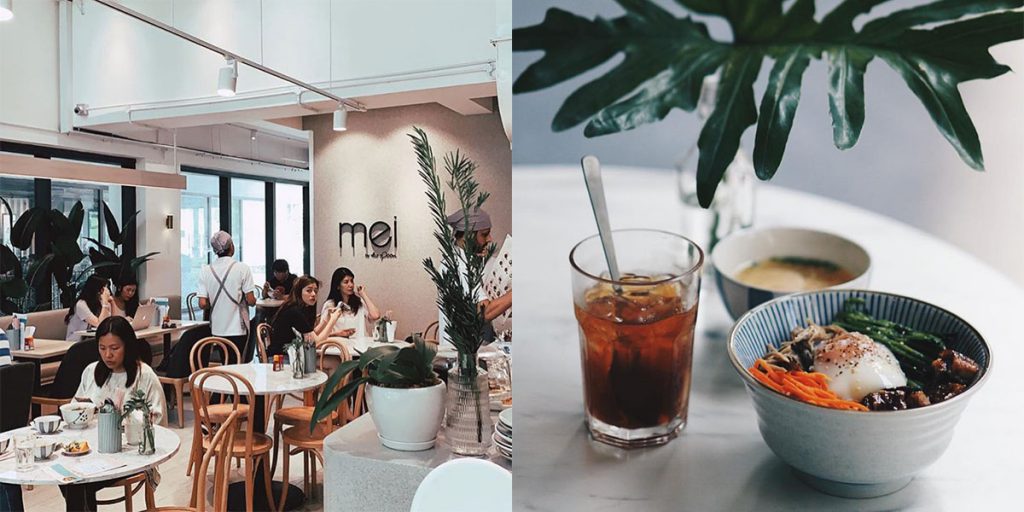 Going along the comfort food train is MEI by FatSpoon that serves Japanese-inspired comfort food. Their space at The Hub sports high ceilings with ample natural lighting and surrounded by greeneries.
Their space is clean with flavourful food that brings comfort with every mouthful. Be it rice, noodles, soups or salads, their dishes appear to be simple yet wholesome.
Based on our writers' experience, some sections of the space may be a little tight but it still feels airy and friendly even when packed. We'd recommend going for their rice bowls that will surely fill you up just nice.
Hours: Tuesdays-Sundays, 11am-10pm (last orders at 10pm) (Closed on Mondays)
Address: B-G-05 The Hub, 19 Sentral, Jalan Harapan Section 19, 46400 Petaling Jaya
Website: MEI by Fat Spoon
Tel: 03-74985174
8. Lucky Tora
Serving up modern Japanese delights and cocktails, Lucky Tora is one of the new kids on the block in Changkat.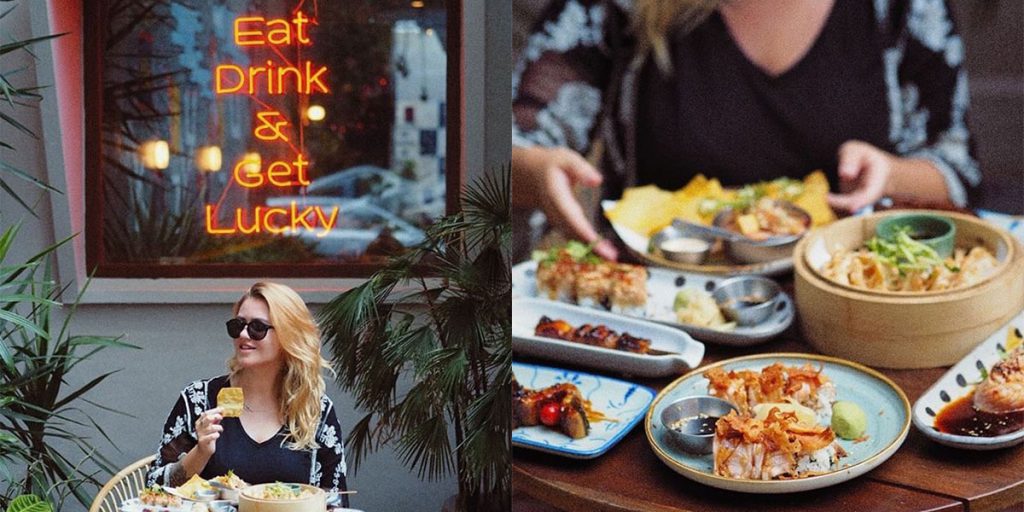 Sporting cool kid vibes with neon lights, they've got an assortment of rice bowls, yakitoris, okonomiyakis, makimonos and artisanal seasonal ice creams.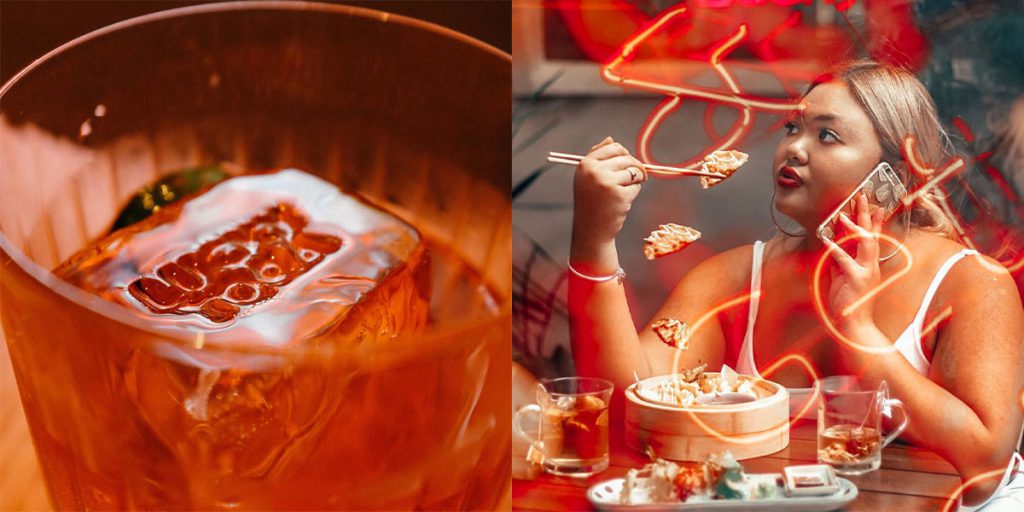 For the alcohol-inclined, they've got Tiger on tap, bottled Kirin, Shochu, Japanese liquers, sake cocktails as well as Lucky Tora's Specialty Highballs and cocktails.
Hours: Mondays to Fridays: 12pm-3pm, 5pm-late; Saturdays-Sundays: 12pm-late
Address: 25, Jalan Mesui, Bukit Bintang, Kuala Lumpur
Website: Lucky Tora
Tel: 012-679 0489
Feature Image Credits: Instagram User @skl.lowsk & cureé