The Japanese are well known for putting thought, attention to detail and personality into their craft.
Yes think about how their famous Omu Rice, Cotton Cheesecakes and Mochis are so delicately made to create its supple and airy texture while not being overwhelming in flavours.
All the culinary delicacies we get to enjoy today is a result of passing down recipes and techniques for generations. Because of that, we have pleasures in life such as Sake.
Aside from being a amazing drink to pair with seafood, it also boosts one's immune system, wards off allergies, is gentler on the stomach and is gluten-free! However, do remember to drink responsibly and in moderation to truly enjoy the Sake experience.
Here are 10 places for you to enjoy sake on its own, paired with food or from the comforts of your home!
Sake Specialty Places
1. The Sake Place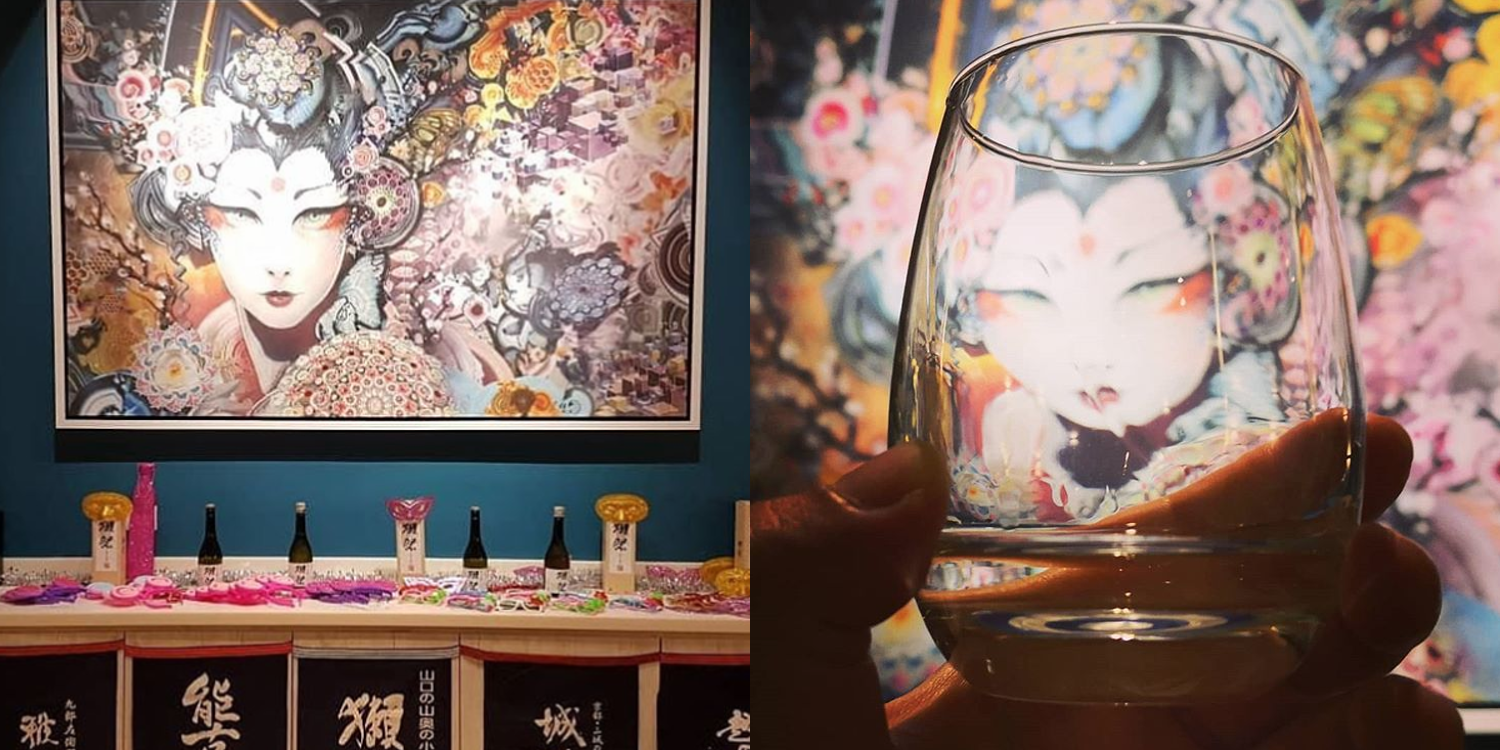 Taking pride in the status of their owner, Danny Leong as one of the first eight Master Sake Sommeliers in the world, The Sake Place may be a great place for first timers to start their journey.
We heard they do occasionally host sake tasting events for the curious minded and enthusiasts.
Through a variety of sake tasting flights that are personally curated to themes such as Introduction To Sake, Non-Junmai Vs Junmai, and Different Polishing Rates by Danny, you will be able to learn all about the beverage, its history, and more.
And yes of course they do serve equally as delicious food! Danny has made it a personal quest to prove that other non-traditional Japanese food can also be paired with sakes so you'll have a varied menu of Japanese food creatively fused with foods from other cultures.
Hours: Tuesdays-Sundays: 4pm-11pm (Closed on Mondays)
Address: F-1-16. Block Faraday Plaza Arkadia, Desa Parkcity, 52200 Kuala Lumpur
Website: The Sake Place
Tel: 03-6419 6981
2. 19th Suzuki Shoten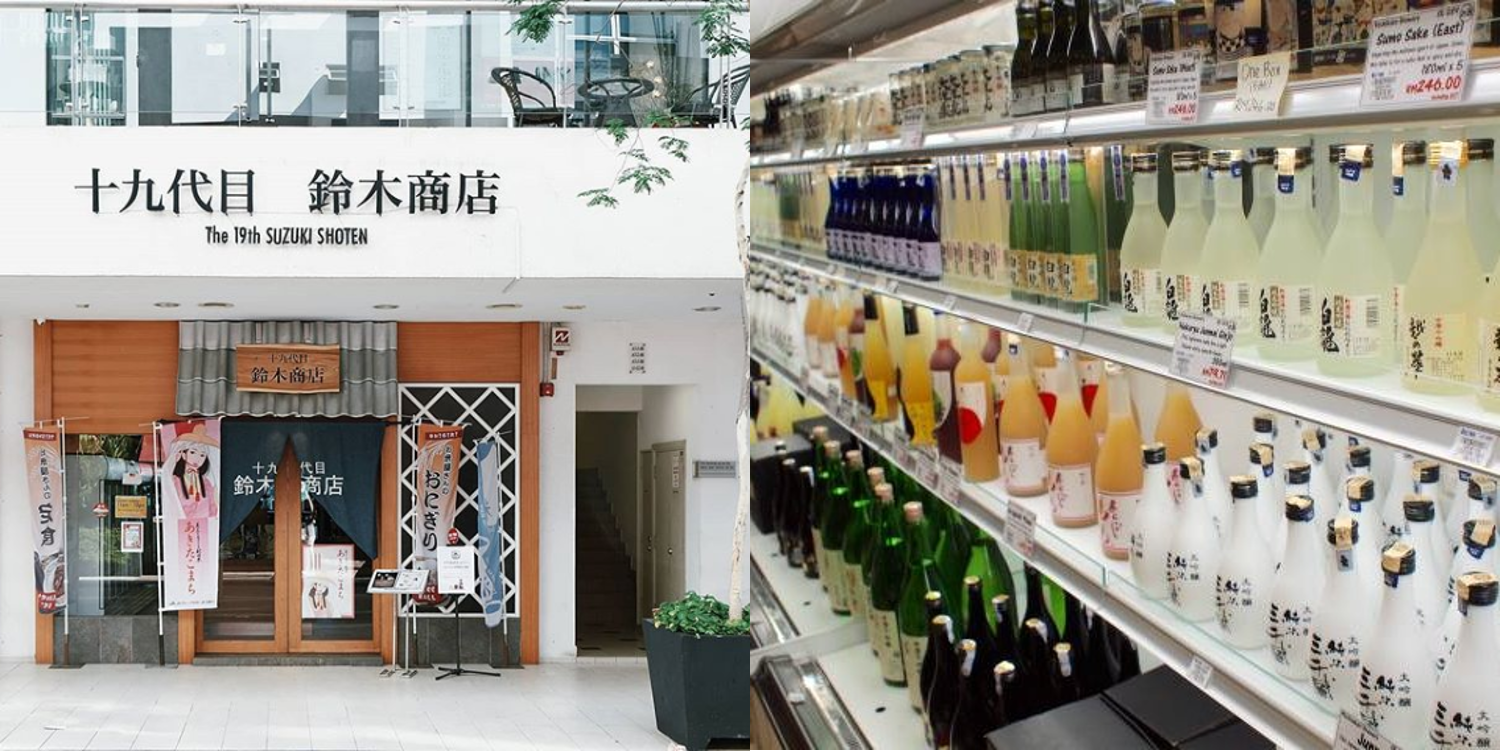 The 19th Suzuki Shoten is the first Japanese Sake specialty store in Malaysia that offers authentic and high quality Japanese rice as well as a wide range of Japanese Sake.
Aside from their specialty store at Publika, they can also be found at ISETAN KLCC, 1 UTAMA and LOT10.
However, we strongly recommend a visit to their Publika branch as you'll get to enjoy smooth sake and sochu from regional breweries paired with onigiri and sushi made using rice harvested in the Akita Prefecture served with Japanese hospitality.
Hours: Tuesdays-Sundays: 11am-10pm (Closed on Mondays)
Address: A3-G2-6 Publika, No 1, Jalan Dutamas 1, Solaris Dutamas, 50480, Kuala Lumpur, Malaysia
Website: 19th Suzuki Shoten 
Tel: 03 6211 4994
3. Nomi Tomo Sake Bar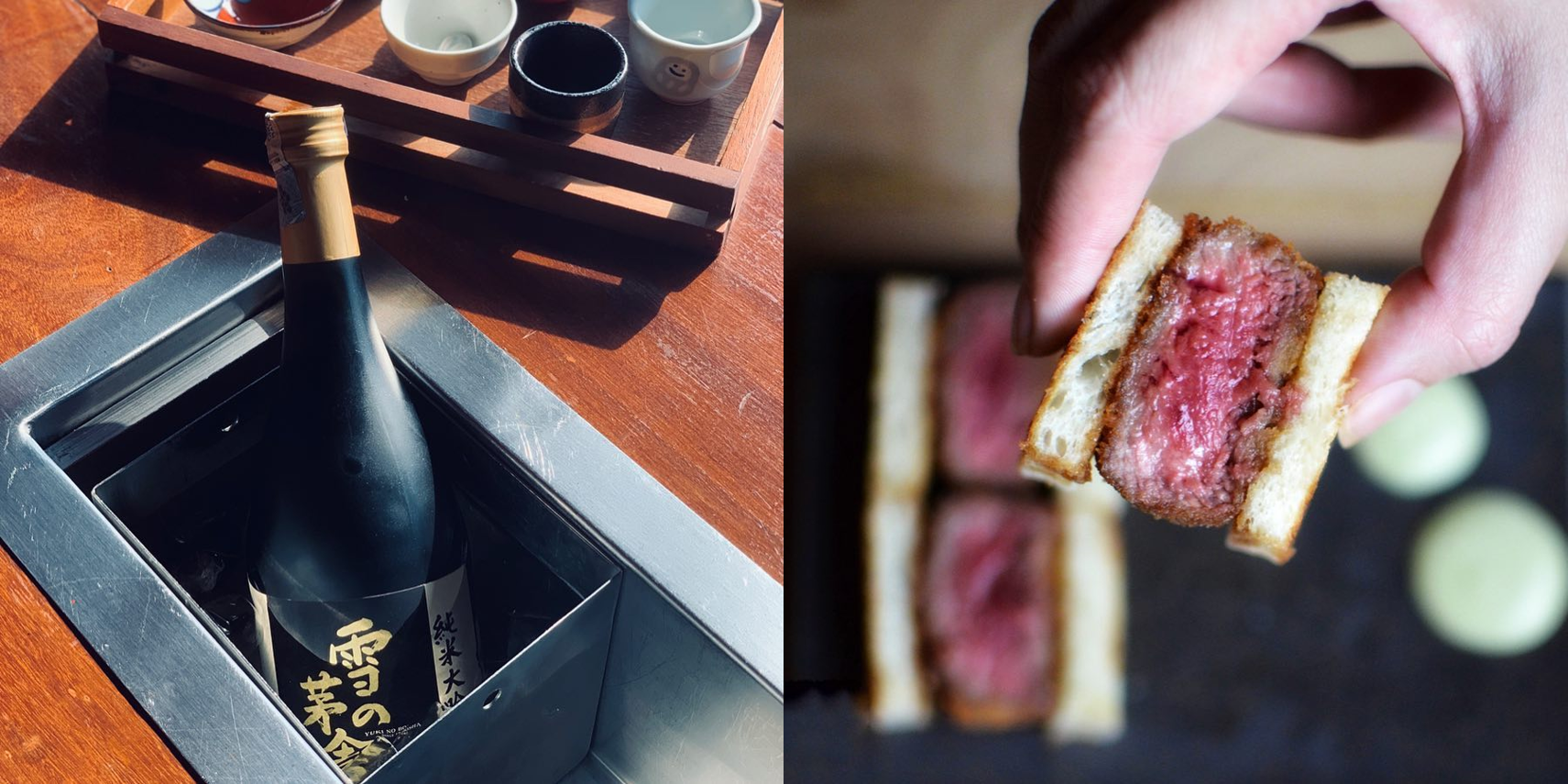 Ah yes, it will not be a complete sake bar list without Nomi Tomo, but it truly is a bar worth mentioning.
Established in 2015 by four drinking buddies, this bar is aptly named Nomi Tomo which translates to "Drinking Buddies" in Japanese.
Being the first sake specialty bar in KL and the first ever sake house in the Klang Valley, this bar boasts of a large range of sakes made available that will satisfy even the most passionate sake enthusiast.
With their warm and homey atmosphere, lo-fi music playing in the background, delicious meals and bar nibbles (their deep fried lotus chips are amazing), this is the best place to grab a few friends to chill and hang out after a hectic week.
On weekends, they would have live DJ music and I've even heard the DJ spinning some Tom Misch which gives this place major brownie points!
Hours: Mondays-Saturdays: 6.30pm-1am (Closed on Sundays) (Kitchen is open from 7pm-11pm only)
Address: 3rd Floor, No. 2 & 4 Jalan Medan Setia 2, Bukit Damansara, Kuala Lumpur, Malaysia, 50490
Website: Nomi Tomo
Tel: 03-20112839
Food/Yakitori
Should you crave some Japanese food, here are some places that serve them with a good range of sakes to enjoy as well.
4. Toritama Malaysia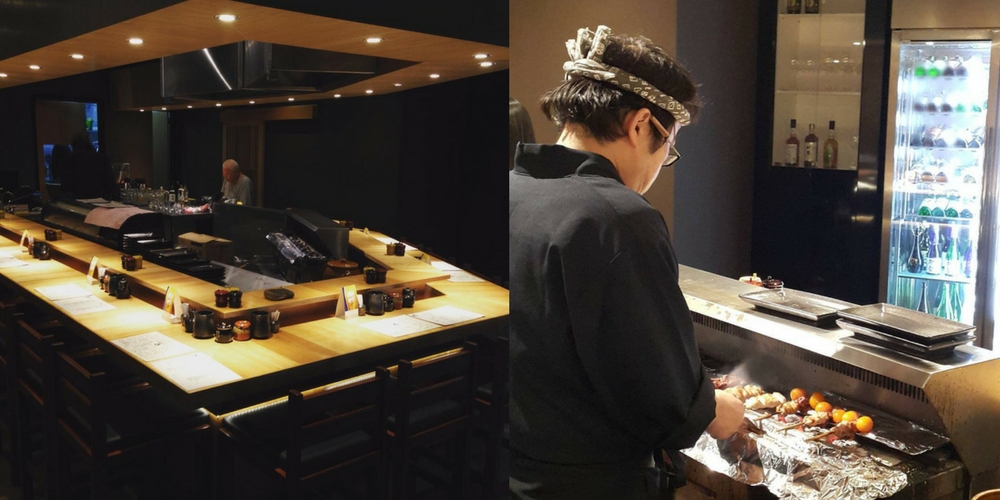 Yakitori fans, this one's for you! Toritama is known for having more than 20 types of Chicken Yakitori's prepared right in front of your eyes and a great selection of Japanese sakes and whiskeys to pair with.
They also have larger meals such as the in-house special of donburi that comes with delicious chicken thigh yakitori, minced meat and an onsen egg for the hungry drinker.
Hours: Tuesdays-Sundays: 5.30pm-12am (Closed on Mondays)
Address: D3-G3-1, Solaris Dutamas, Kuala Lumpur, Malaysia 50480
Website: Toritama
Tel: 03-6211 0306
5. Shuseki, Isetan The Japan Store KL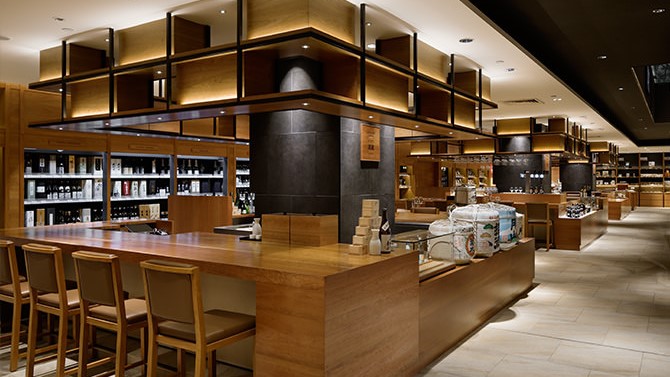 Located in the heart of the city, Shuseki is conveniently located in Isetan the Japan Store for a refreshing break.
Offering Japanese sake, regional craft beers and Japanese whiskeys, you can rest your legs and shopping bags while sipping on a cold one.
Sake specialists are also available on hand to explain their liquors and you may even get to try them!
Hours: Mondays-Sundays: 11am-9pm
Address: LG Floor, Isetan The Japan Store, Lot 10, 50 Jalan Bukit Bintang, Bukit Bintang, 55100 Kuala Lumpur, Malaysia.
Website: Isetan KL
Tel: 03-2141-7777
Fusion Foods
6. Palillos KL (Spanish and Yakitori Bar)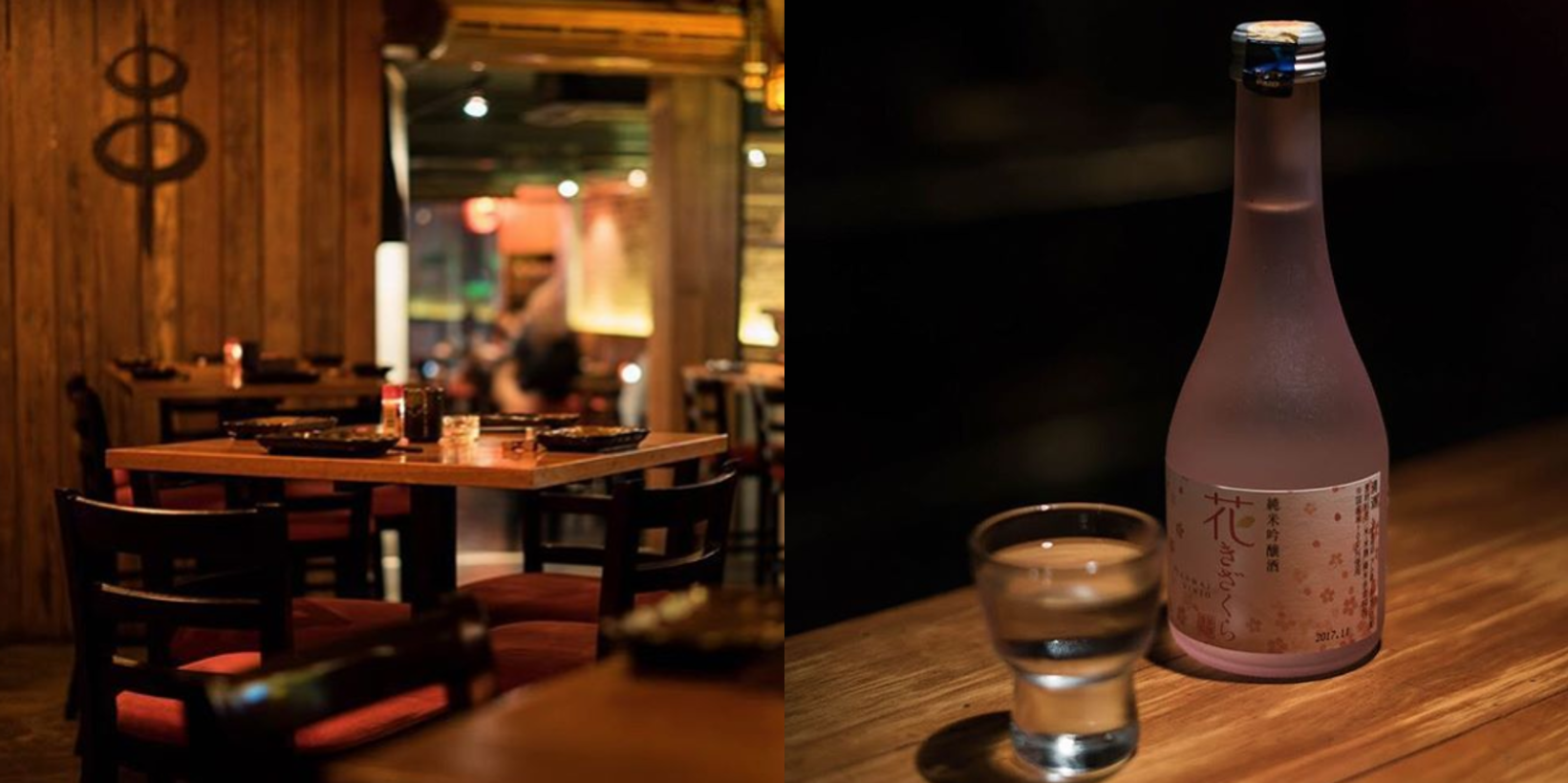 From the founders of Pinchos Tapas, Palillos is the chef's second gastronomical venture into creating a harmonious marriage between Spanish and Japanese cuisines.
We heard these specials of theirs are packed with flavours too – Iberico Pork ribs and belly, Chicken breast with wasabi-aioli mayonnaise, ox tongue, shishito peppers stuffed with cheese and rolled with bacon.
Besides that, they also have smooth sakes, sweet Spanish wines and delicious cocktails such as the Saketini (sake, vodka, shiso leaf) and the Yuzu Fizz (Boodles gin, Yuzu citrus fruit, fresh lemon juice).
Hours: Mondays-Thursdays: 5.30pm-1am, Fridays-Saturdays: 5.30pm-2am (Closed on Sundays)
Address: 18a, Changkat Bukit Bintang, 50200, Kuala Lumpur, Malaysia (located on the first floor)
Website: Palillos
Tel: 03-2110 5051
7. Kaiju (Thai and Japanese Fusion Food)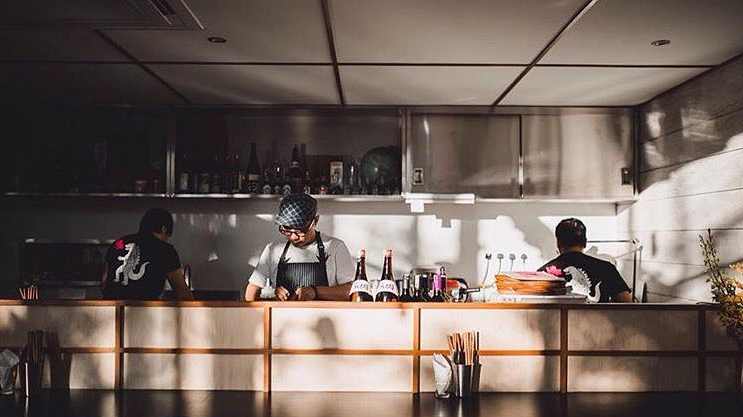 APW Bangsar is well known for their hipster cafes and interesting eateries. Kaiju is one of those interesting and delicious eateries.
Being a Thai and Japanese fusion, their food harbors around the tangy and savoury palate with light and refreshing drinks to pair.
I will unashamedly declare my love for Kaiju Fried Chicken (KFC) because it's crispy on the outside and oh-so tender on the inside. Plus its boneless!
On the cocktail menu, there are a few sake mixers such as Sake+Calpis, Sake+Assamboi and Sake+Lemonade which all sound really refreshing.
Definitely a place worth checking out if not for their food, for the huge paper dragon "flying" around on the inside (P.S., if you must know, the paper dragon is suspended from the ceiling).
Hours: Tuesdays-Sundays: 12pm-2.30pm, 6pm-10.30pm (Closed on Mondays)
Address: 29, Jalan Riong, Kuala Lumpur, Malaysia
Website: Kaiju Company
Tel: 03-2788 3796
Fine Dining
8. Sushi Oribe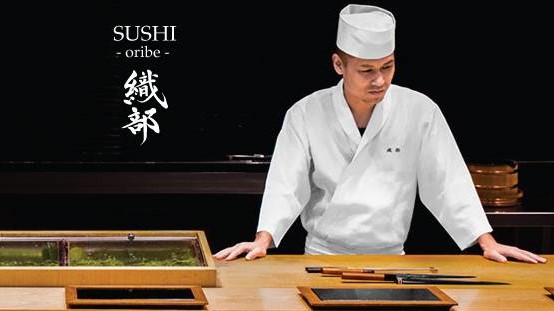 Oribe is famed for their Omakase dining experience and it is undeniably one of the best Japanese dining experiences you can get without flying to Japan and breaking into someone's Minka (A Japanese-style house).
Their elegant atmosphere created by lacing warm interior tones with ambient lighting exudes a quiet relaxation and a break from the hustles and bustles of downtown KL.
Every dish is hand made with careful attention by three Japanese craftsmen to provide you with the best quality of food one could consume.
Their attention to detail and care given to customers is so much that their fish arrival schedules can be found on their Facebook page.
Head over to Oribe for an impeccable dining experience with personalised Japanese dishes and a wide range of Japanese sakes to compliment and amplify your experience.
Hours: Mondays-Saturdays: 12pm-3pm, 6pm-11pm
Address: Ground Floor. Block C-1, Vipod Residences, Ground Floor Block C-1, No 6, Jalan Kia Peng, Kuala Lumpur, 50450 Kuala Lumpur
Website: Oribe
Tel: 03-2181 4099
9. Hakata Mizutaki Toriden Lot10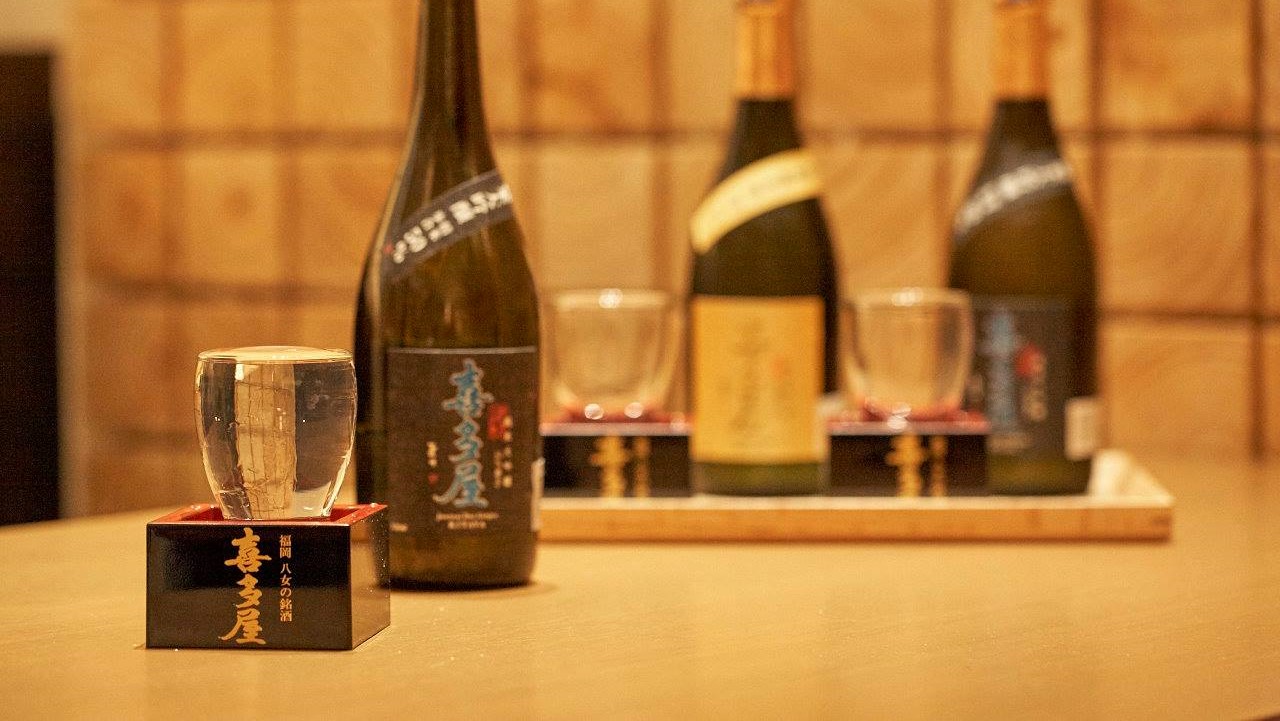 Toriden is a restaurant that practices the culture and cooking styles of Kyushu.
While keeping the traditions of Hakata alive, their multi-course meal is a hot pot served Omakase-style.
In equal attention paid to their food, they also host sake tasting events or promotions for meals that have sakes paired together with them.
For more details, visit their Facebook page!
Hours: Mondays-Tuesdays: 11am-3pm, 6pm-11pm; Wednesdays: 6am-11pm; Thursdays-Fridays: 11am-3pm, 6pm-11pm; Saturdays-Sundays: 11am-11pm
Address: Toriden @ Isetan, Lot 10, 50 Jalan Sultan Ismail, 50250 Kuala Lumpur
Website: https://toriden.com/
Tel: 03-2119 2623
Online Store
Sometimes bars are annoyingly loud so here's a website you could order from to enjoy sake from the comfort of your own home!
10. SAKEKAMI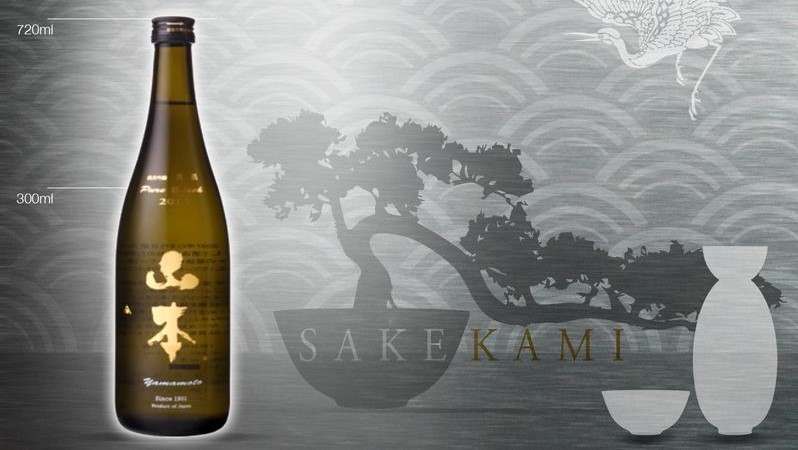 In Bahasa Malaysia, SAKEKAMI is translated to MY SAKE meanwhile in Japanese, it means SAKE GOD.
Placing customers' shopping experience above all else, their products are labelled clearly with pictures, taste profiles and serving suggestions to enable informed decision making.
With sakes from over 25 breweries categorised by tasting notes and types, you can save yourself from the awkwardness of standing in the alcohol aisles Googling what each obscure sake tastes like.
Address: 22, Jalan Sibu 8, Taman Wahyu 68100 Kuala Lumpur
Website: SAKEKAMI
Tel: 018-916-7673 (call) / +60189167673 (WhatsApp)
Feature Image Credit: Palillos and Nomi Tomo