If you've gone through an exhaustive list of eateries in and around KL and you're craving for something new, you might want to head on down to Kuala Selangor instead. Kuala Selangor is known for their fresh catch of seafood but recently a new eatery has popped up and it's the new hype in this town.
It's pretty clear why N.16 is all the buzz now. It is after all a one-of-a-kind bus restaurant. Set atop a container, this green and white bus is stationed in its spot while overlooking the green paddy fields below.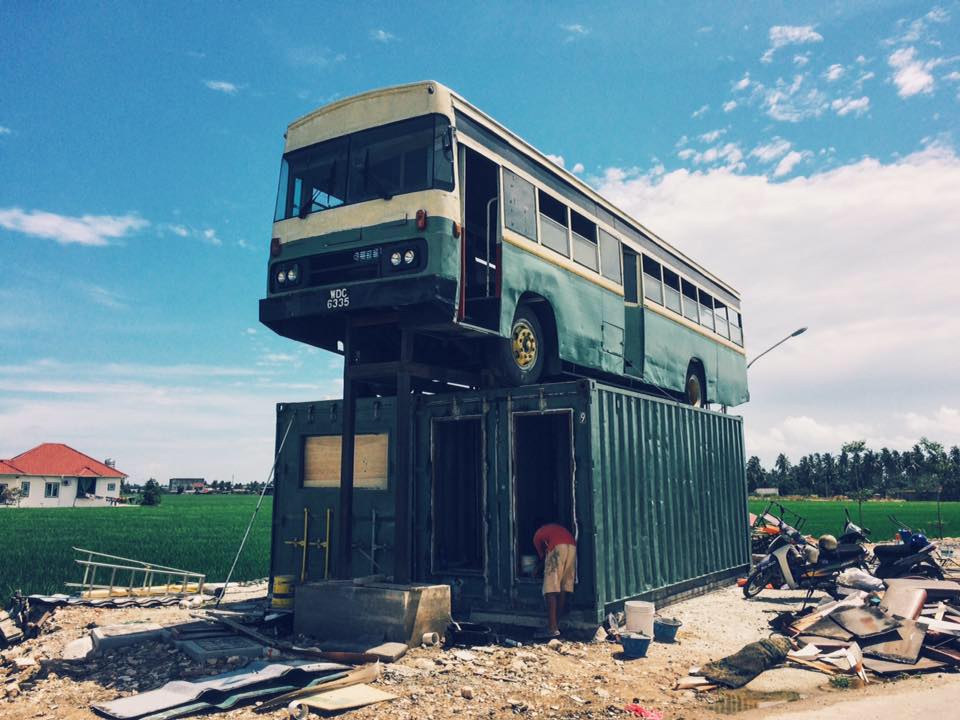 Inside the bus, traditional seating has been replaced with green chairs and small wooden tables. Chandeliers can also be seen hanging on the roof of the bus.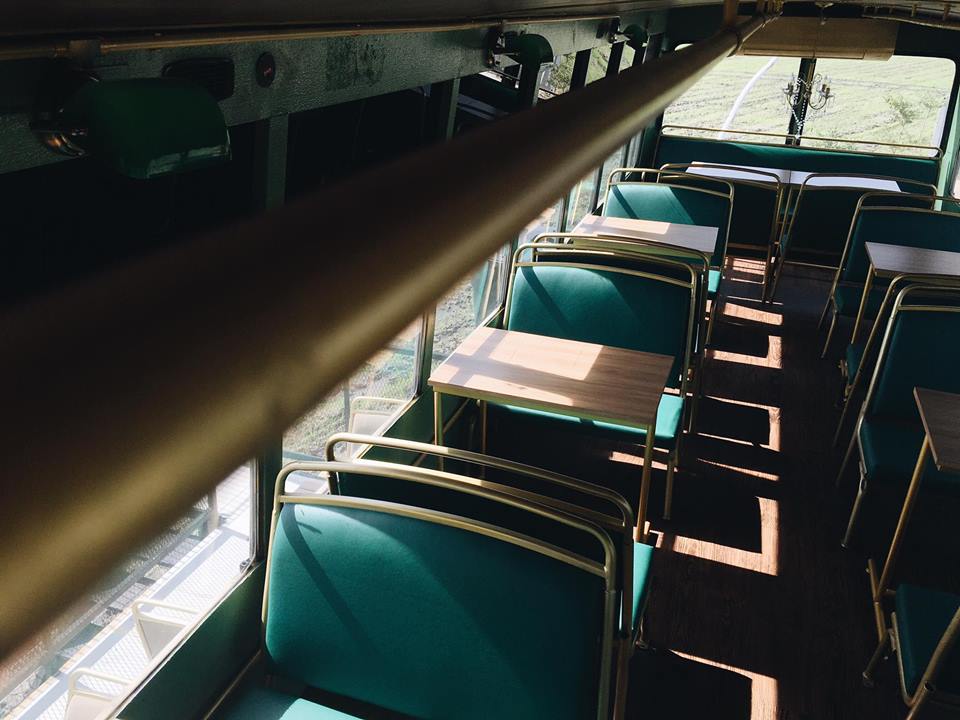 There aren't too many such concepts in Malaysia where one can dine amongst greeneries while still being within an enclosed space.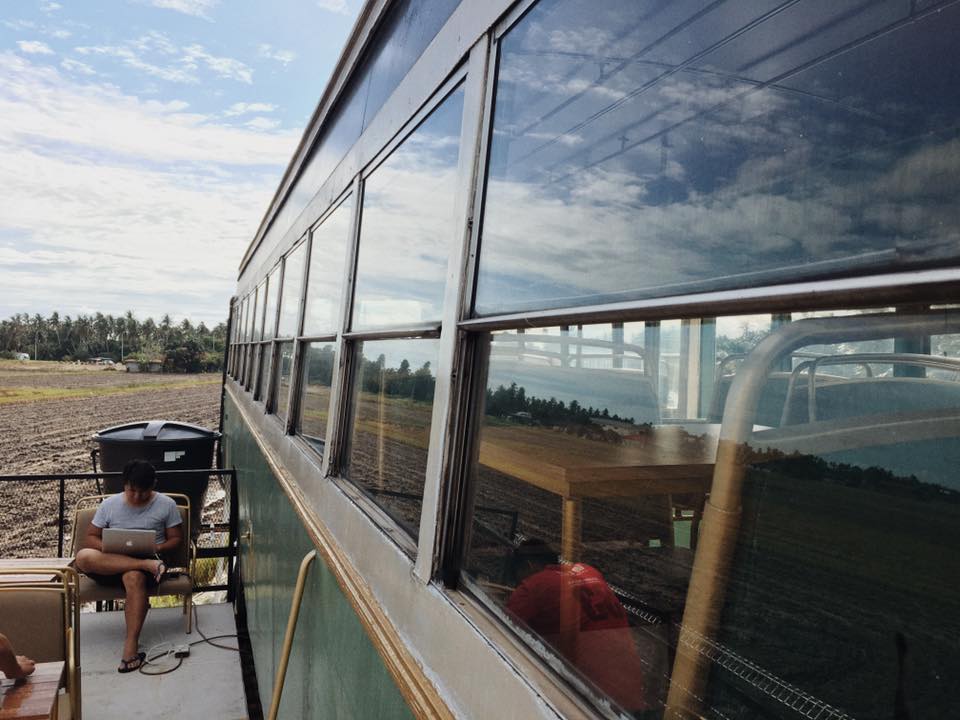 As the bus restaurant is stationed at its spot, customers can alight from the vehicle and enjoy the view after their meal and perhaps snap a picture or two. It's pretty apt how the restaurant is located by the paddy fields which is of course one of Kuala Selangor's very own natural beauties.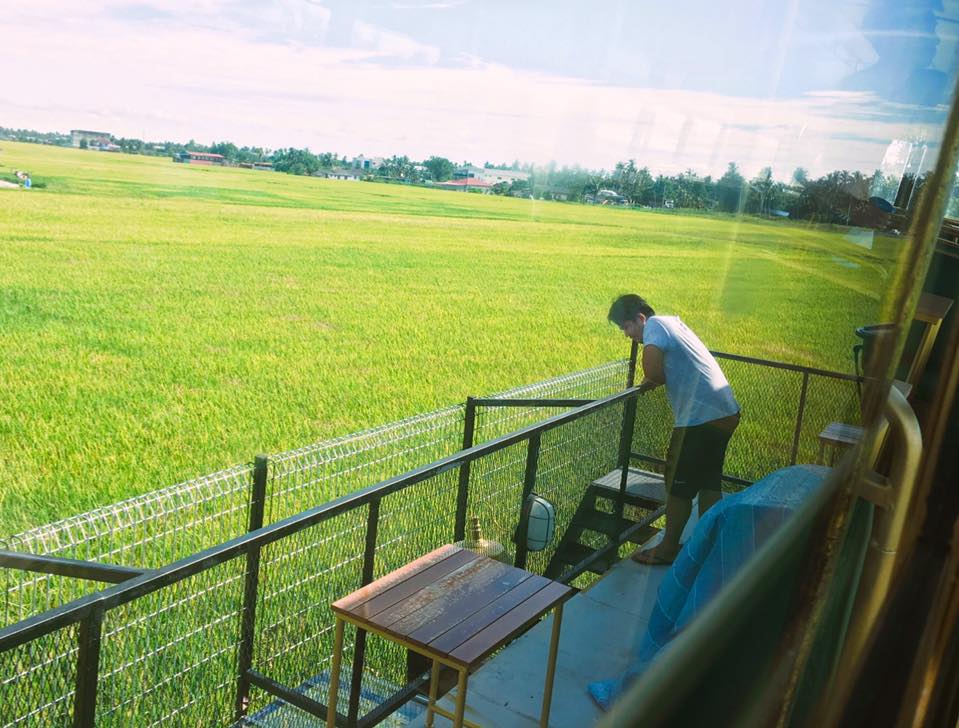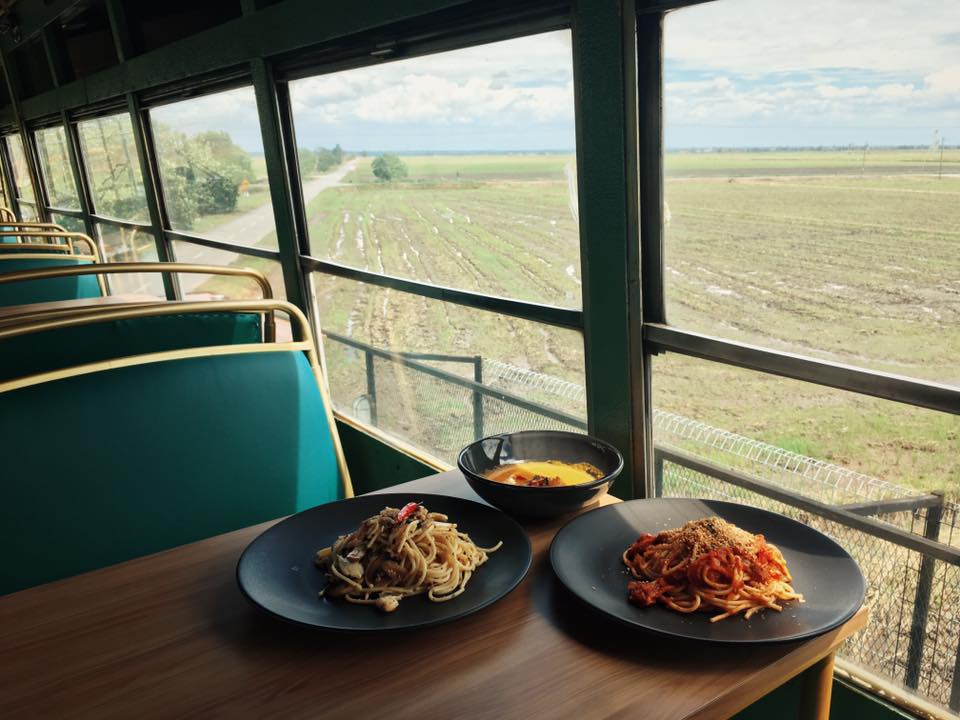 Among some of the meals that customers can look forward to is the spicy crab aglio olio. If you favour spicy meals, N.16 recommends this dish, considering how it is the only meal with red hot chilli peppers. They also have a prawn bisque which is essentially a creamy broth made out of seafood and further topped off with fresh prawns.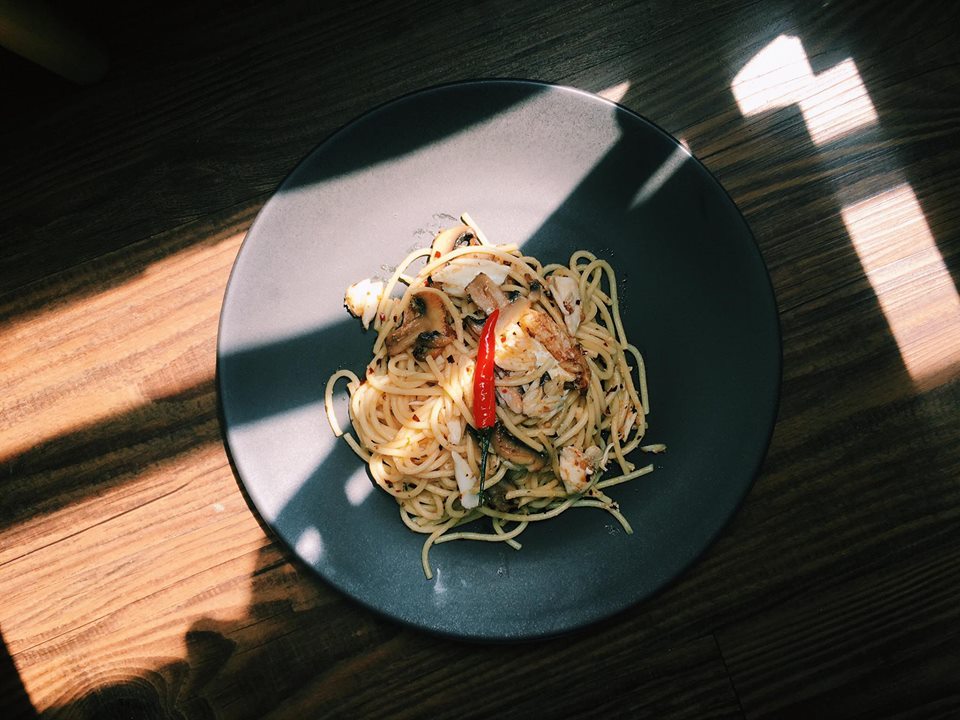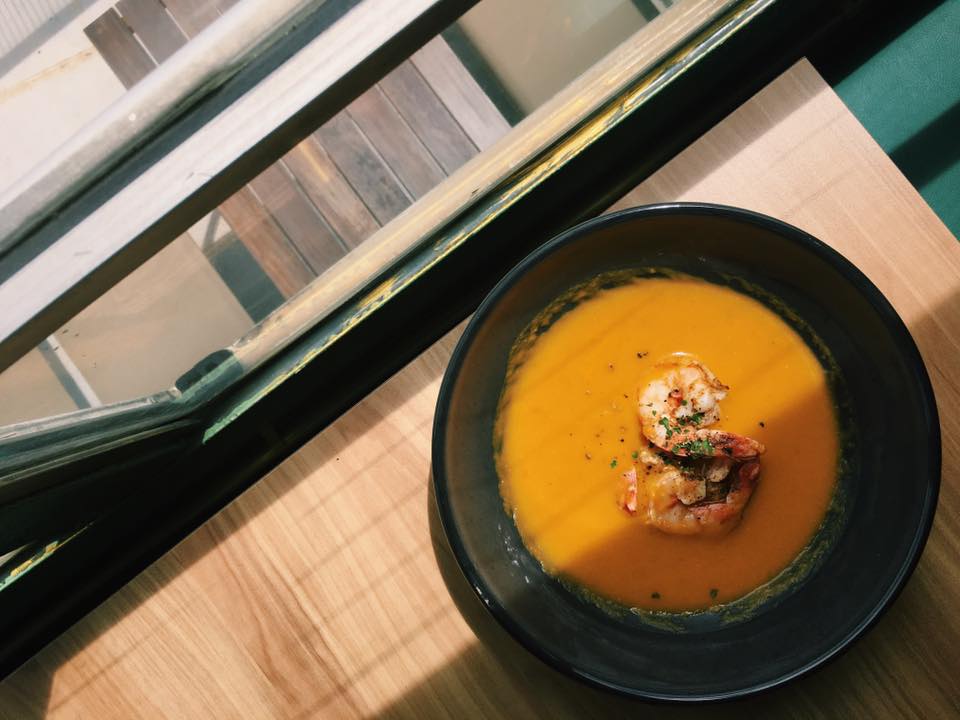 The next time you're visiting Kuala Selangor, you should pay this restaurant a visit though prior booking should be done as this restaurant tends to be busy due to its unique concept. If anything, you can relive your good ol' childhood days of boarding the school bus, and enjoy Kuala Selangor's rustic beauty at the same time.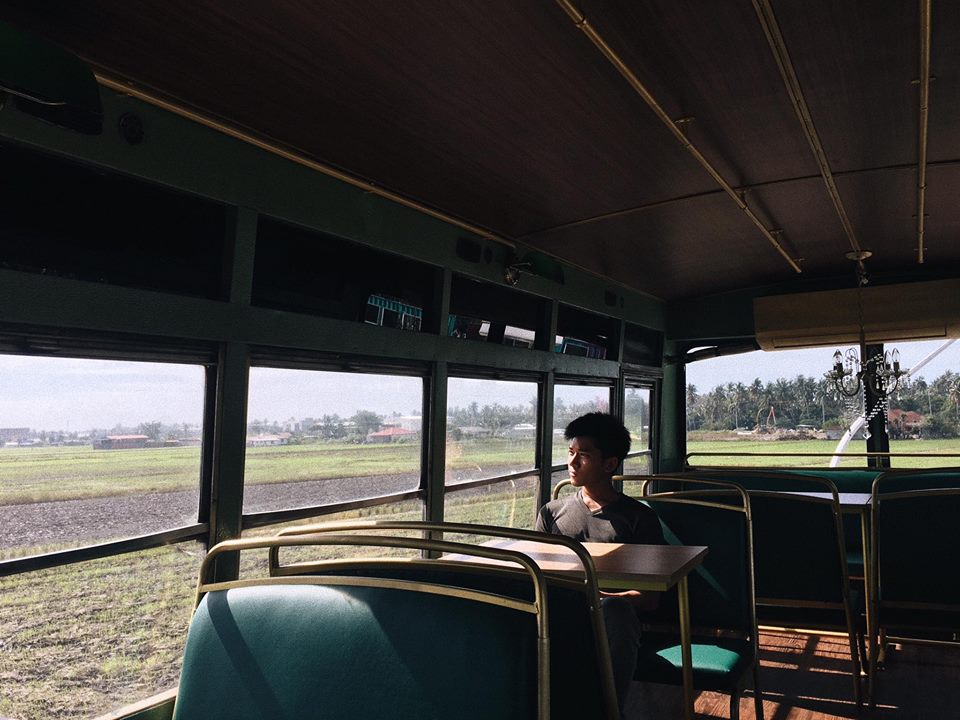 N.16 
Hours: Thursday-Friday, Sunday: 11am-8pm, Saturday: 11am-9pm. (Closed on Monday-Wednesday)
Address: Jalan Tali Air 4, Tanjung Karang, Kuala Selangor
Website: N.16 
Tel: 010-254 6268
Feature Image Credit: N.16