In today's day and age, young working professionals are constantly on the move and fitness membership services are the norm. The extensive number of clicks required to find the perfect class time is now a universal struggle.
But with ClassPass, users are free to work out conveniently in any fitness studio listed under them.
To date, they've got a total of 209 fitness studios with a wide range of workouts such as yoga, pilates, cycling, barre, strength, cardio and wellness. So if you are easily bored of doing the same workout or attending the same class week in, week out, this is the perfect solution.
If you've just moved into a new town and you're looking to explore your options, like myself, this works too. My colleague, Anna, and I recently signed up for a 2-week trial on ClassPass and received 30 credits which is sufficient for 5-7 classes.
Going through the list of fitness studios, a few prominent names stood out such as FLYPROJECT, Impulse Studio, Epique Fitness, Fuel Athletics and KOA Fitness.
But there has to be more to this than just these well-known fitness classes. We reached out to ClassPass for a recommendation of 5 underrated fitness classes.
As most regular ClassPass-goers would rather spend their precious credits on studios that are constantly raved about, we wanted to challenge ourselves to see if the underrated ones are worth going for too.
1. Metabolic Conditioning @ Grit Nation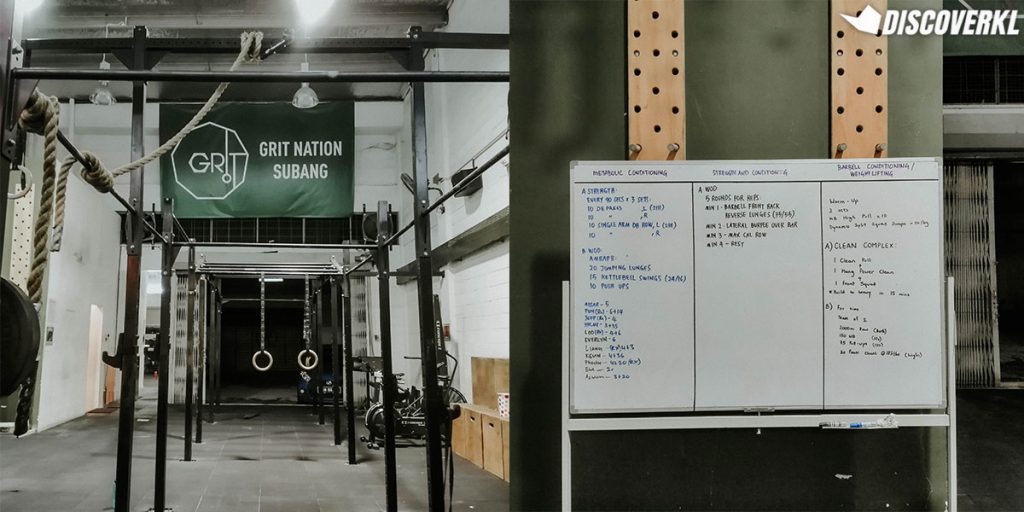 Founded by 9 passionate CrossFitters, Grit Nation was created to be your friendly neighbourhood fitness centre that supports and caters to your fitness needs.
I kickstarted my 2-week ClassPass fitness journey with their Metabolic Conditioning class. We were guided by an instructor through various sets of burpees, kettlebell swings, push-ups, sit-ups and much more that was more than enough for me to tap out by the 2nd set of the 2nd workout routine. Safe to say, I was sore for a good three days after.
The floor was sort of gritty and it stuck to my legs and rubbed my knees sore. Other than that, the space was really airy and didn't bear the sweaty stench that most non-air conditioned gyms tend to have. Plus, the instructor would also adjust the workout to match your physical needs. For instance, if you have a weakness in your knee, the workout will be tailored to you so you'll be able to reap the most from your workout without injuring yourself.
Class or Pass: Definitely a class for me because working out with a group of motivated individuals really helped me to push myself further.
2. Time Trial Running @ The Running Plan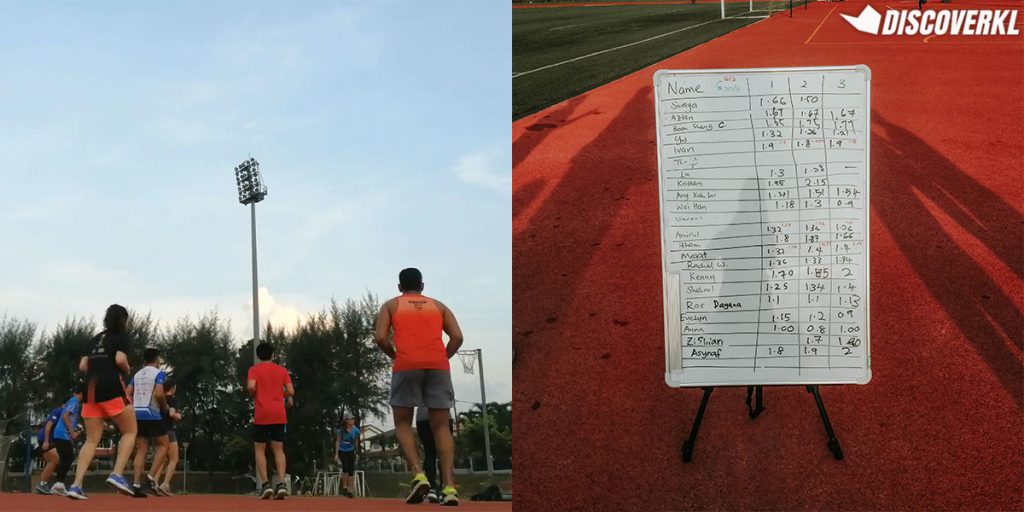 Held in various outdoor locations around Kuala Lumpur, their classes are said to be suitable for all fitness levels, regardless if you're a runner or not.
Anna and I signed up for their 6.45am session at the MPSJ Track in Subang Jaya, which was rated 5 stars by 8 raters. The session started with activation exercises followed by dynamic stretching, running drills and time trial running as the main workout.
Time trial running involves you running against the clock within a time interval and trying to beat your previous distance in each set. Michelle, our trainer, was really helpful in encouraging everyone to just give it their best and cheering us on as we passed the checkpoint.
Class or Pass: Mixed verdicts for the both of us.
Anna: Definitely a class that I would go for every week if I could. Michelle usually trains half-marathon runners so her experience and advice would be really valuable for me in increasing my stamina.
Evelyn: Nope. It'll be a hard pass for me. Personally, I hate running with a passion because I find it aimless and boring. Plus, having to run at 6.45am doesn't make it any easier for me. However, I wouldn't mind joining in once in a while with a little bit of convincing.
3. Muay Thai @ BoxTyme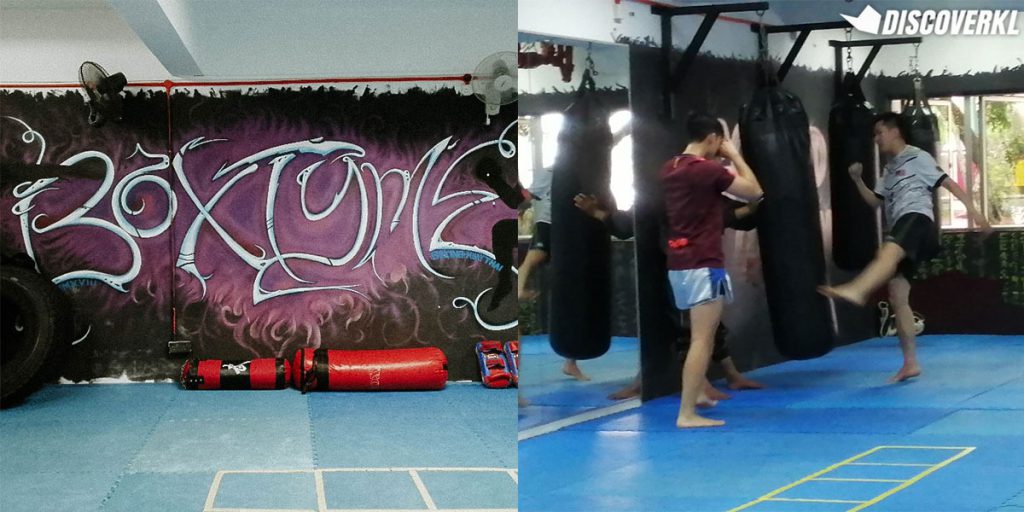 BoxTyme is a boxing studio with a variety of classes such as kickboxing, Muay Thai, cardio and strength training. I went for the Muay Thai class which was one of the best ones I've been to so far. Typically, shared boxing gloves will stink so bad that the stench stays on your hands for a full day. However, at this particular gym, the gloves had an acceptable level of stink that washed off with soap.
On ClassPass, the duration of the class was stated as one hour but the training went on for as long as two. It was really fun because I got to do more than just punching bag drills but also weight training, cardio and sparring. However, if you're totally new at Muay Thai, don't worry about not knowing how to throw punches or perform sidekicks because you can watch and learn from the coach and the other students too.
Class or Pass: Class! This is a pretty clean, airy and friendly Muay Thai gym that's perfect for someone who gets intimidated by the thought of joining martial arts classes.
4. MI Aerial Yoga Studio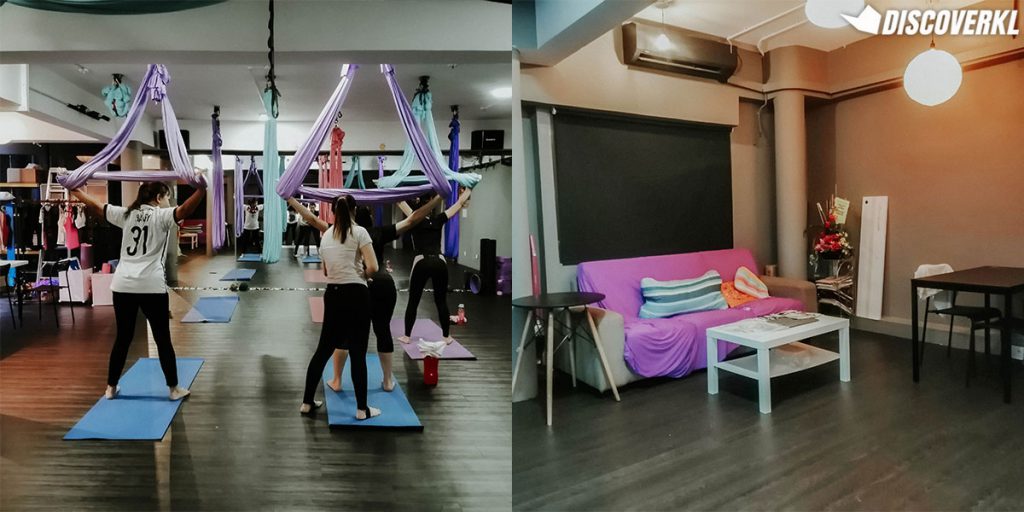 Located above The Barz in Bukit Jalil, this location was a little harder to find. We resorted to getting out of our Grab ride and walking along the shoplots to locate the studio. Thankfully, we weren't too far off. Perhaps it's because the studio was recently opened and so it'll be a while till they're on Google Maps.
This studio has really cosy vibes with little to no noise and smell pollution from the eateries around it. Walking in, we were greeted with sofas and soft lighting with a gentle air freshener scent. Do note that you're required to bring your own yoga mats for this class.
Class or Pass: It's a class for the both of us!
Anna: I definitely felt out of my element in this class despite having tried aerial yoga before. The moves felt far more advanced and I found myself wondering if I had stepped into an intermediate class by accident. Despite me doubting if I could really execute the moves, the instructor with her no-nonsense style of teaching encouraged me to at least try. It felt amazing to be able to execute the moves and she was really patient throughout.
Evelyn: Being my first aerial yoga class, I was a little afraid of falling off the silk or twisting my arm till the point of no return. But the instructor was really reassuring and patient in guiding the students, myself included. She made sure that I was holding the cloth correctly and had the correct postures before advancing to the next stage. It was surprisingly a relaxed yet intense arms and leg workout for me.
5. Uncube Dance Studio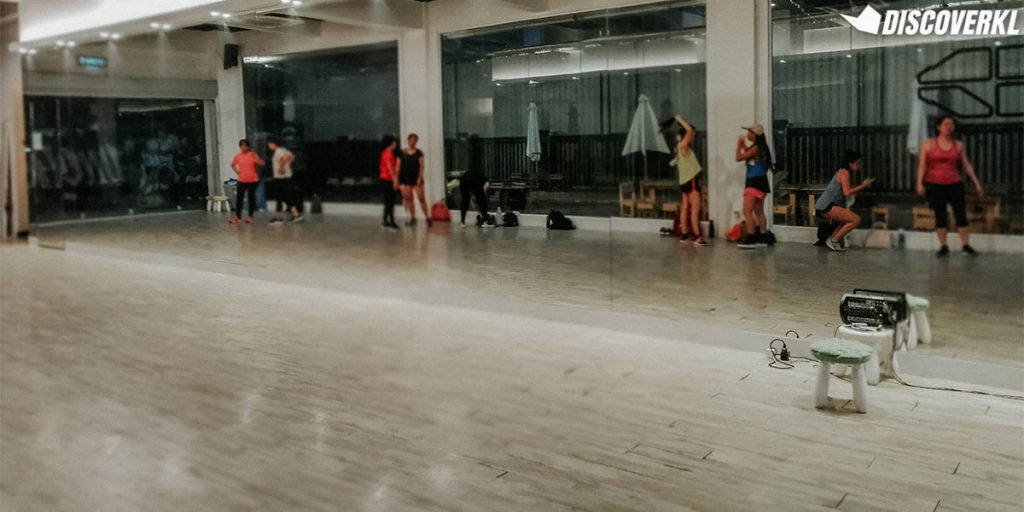 Uncube Dance Studio is a centre which predominantly focuses on street dancing. The studio encompasses 2 floors and it is a corner unit with ample parking space. The dance studio is rated 4.8 out of 20 ratings.
Do note that classes start on the dot and students are expected to be punctual in order to learn the full choreography of the day.
I happened to join in on a class wherein Jay, our instructor, was preparing his students for an upcoming dance recital and I got to learn the choreography for the recital as well. That was definitely a cool experience for me and it was nice to see how inclusive Jay was towards the newcomers at his class.
Class or Pass: A definitely class for me!
Anna: I'm generally nervous when it comes to dancing in public and most hip hop dance instructors tend to have a "too-cool-for-school" vibe that can be intimidating, especially for new dancers. Jay, however, was friendly and accommodating to beginner dancers. He made sure to repeat the steps slowly and challenged us to go quicker when we were more fluent with the moves.
-//-
Overall, the app made it really easy and convenient for us to book the various classes. The time, place and workout types were stated in the app which eased the trouble of finding classes to suit our timings.
The only drawback was that some of the classes were a little difficult to find as first-timers. For example, when we tried to join the Running Plan at MPSJ, there were so many runners on the track that we were unsure of which group we belonged to at first. But the social media links and mobile numbers of the classes are on the app so you won't have to worry about being lost (for too long).