Carrying over 45 varieties of desserts, Keikeu MY is a dessert chain originating from Jinju, Korea. The founders fell in love with the bakery there and obtained legal naming rights to open Keikeu in Malaysia and Southeast Asia.

Their cakes are baked fresh everyday with a total of two delivery batches per day. This ensures that the customers obtain the freshest and highest quality desserts to be shared with friends and family.
Every recipe and design sold is created by a team of local staff and trained bakers. Hence, you might notice slight differences in each design piped out. But isn't that just the beauty of eating handmade treats?
Keikeu is roughly translated to "cake" or "piece of cake" in English, and this shop is making enjoying desserts a communal affair! Easy on the wallet and the eyes, their desserts cost roughly RM3.30 to RM4 each.

But here's the catch: You have to buy them in a pack to share the joy around.
Below are the packages available as well as the prices for each:

Solo Pack – RM19.90 for 5 treats
Happy Pack – RM29.90 for 8 treats
Party Pack – RM39.90 for 12 treats

Or, you could enjoy 12 treats on your own. No judgment, but I did that. 😉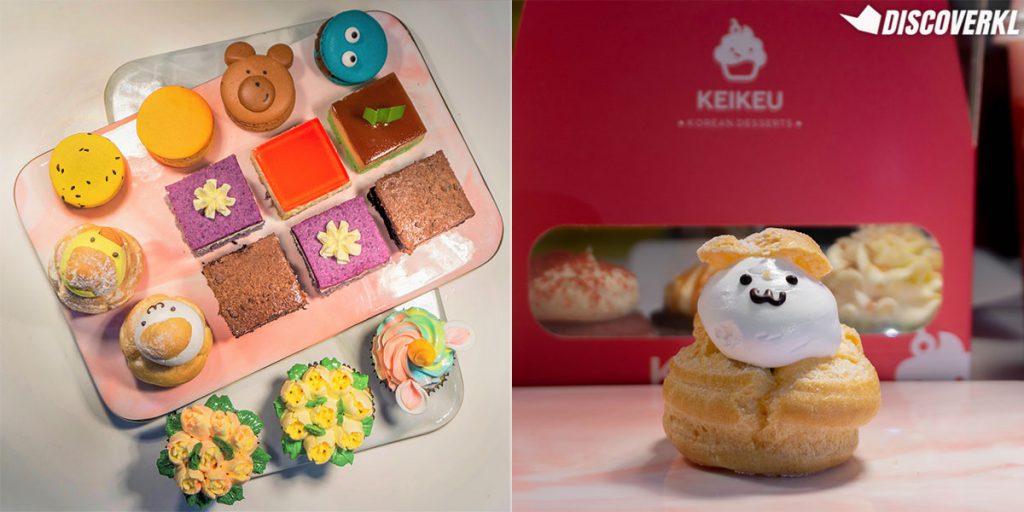 From local delights to seasonal specialties and fruit teas, here are 7 reasons we'd come back for more Keikeu!
1. Instagrammable and delicious macarons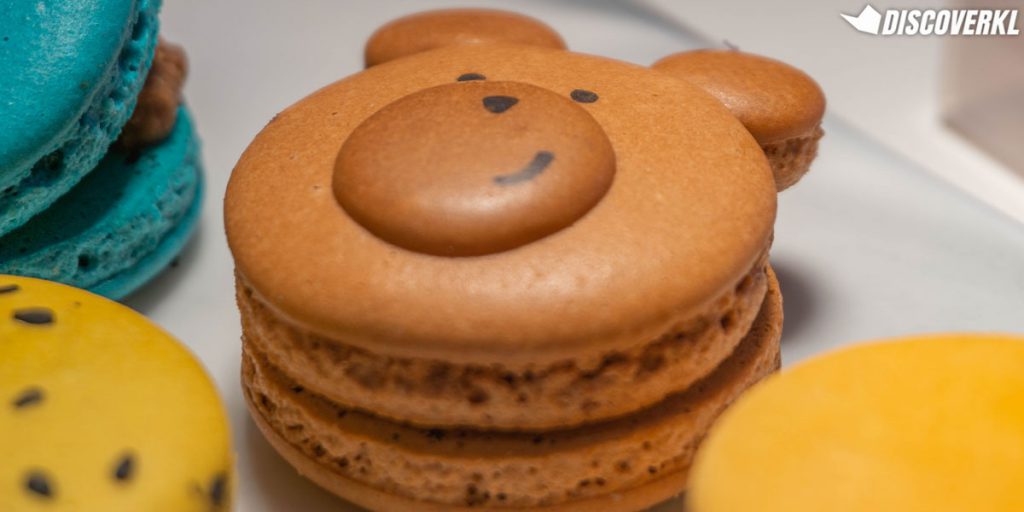 Served in a pair, the taste of these macarons are not diabetically sweet. This bear-shaped one contains chocolate creme in between two crispy-on-the-outside and soft-on-the-inside shells.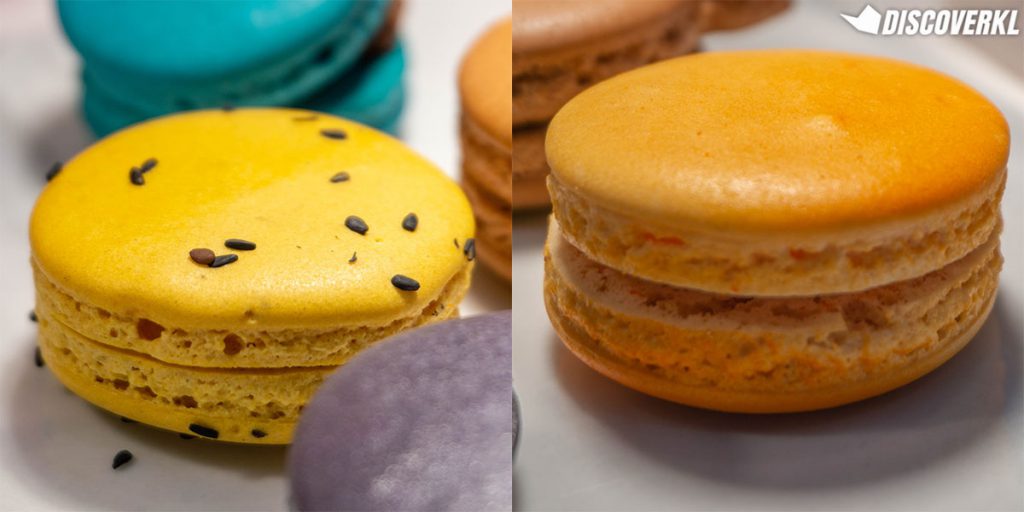 For a fruity treat, their passion fruit and orange macarons are worth your sugar quota too! Not overly sweet and it has the natural tanginess of the fruit too.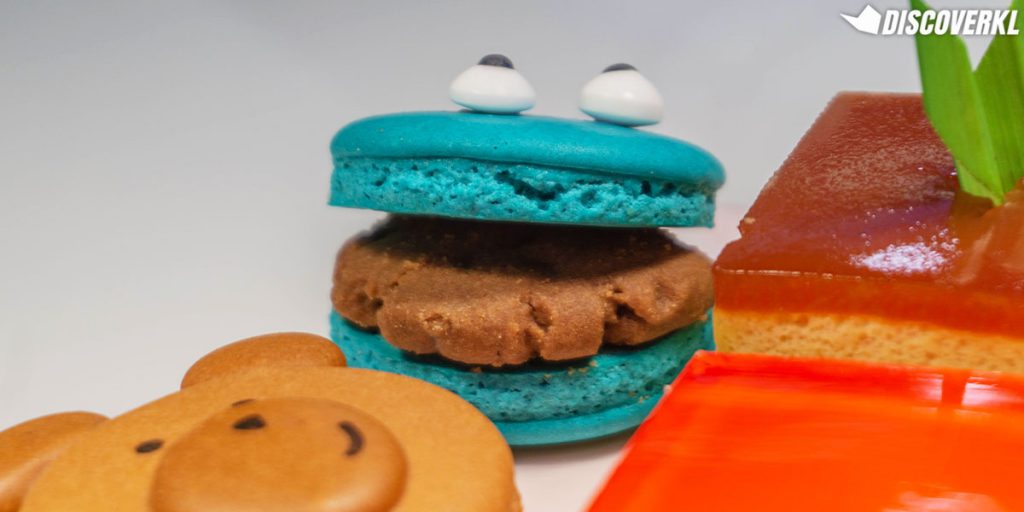 Besides that, they've also got this adorable cookie monster design with a piece of real cookie dough on the inside. As it's larger, this macaron is served on its own.
2. This Rainbow Unicorn Cupcake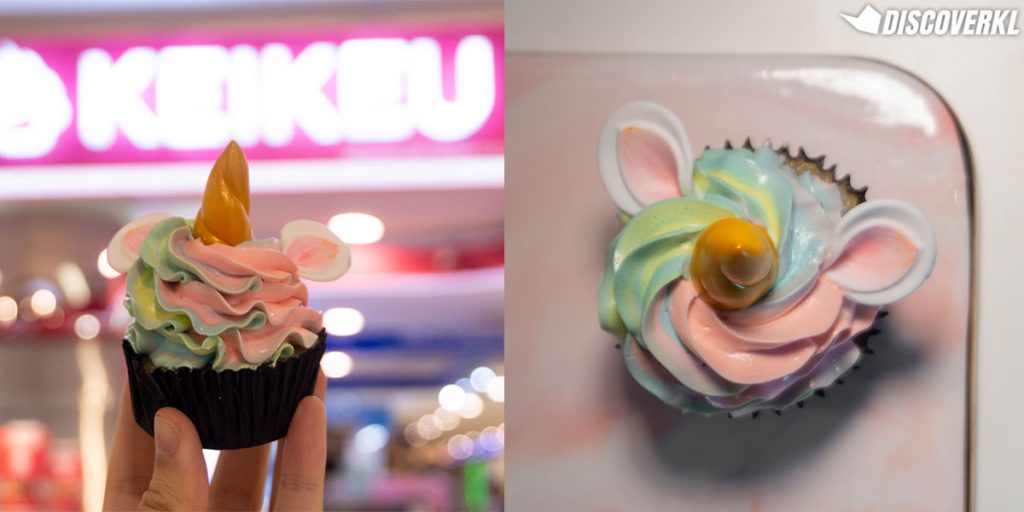 The dreamy colourful cupcake tastes like the rainbow paddle pop ice cream which was a pleasant surprise. Combined with the moist butter cupcake base, it reminded us of a birthday cake.

Plus, the fondant icing used to shape the ears and horn is soft and provides a light sweetness without being too sickeningly sweet.
3. This adorable jam filled coux puff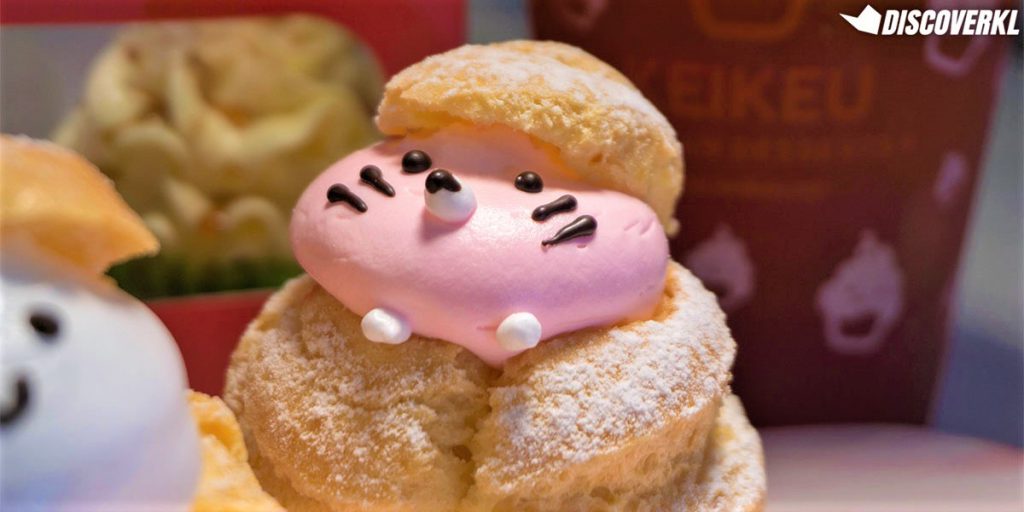 Typically, a cream puff requires one to eat it in one bite or gingerly tear it apart. Instinctively, we had to tear it apart to enjoy the puff and the cream of this dessert.

The jam that sits on the inside of this puff adds a sweet and tangy balance to the otherwise one dimensional treat. Our first thought? How this puff has really set itself apart from all the typical cream-filled puffs out there with its design alone.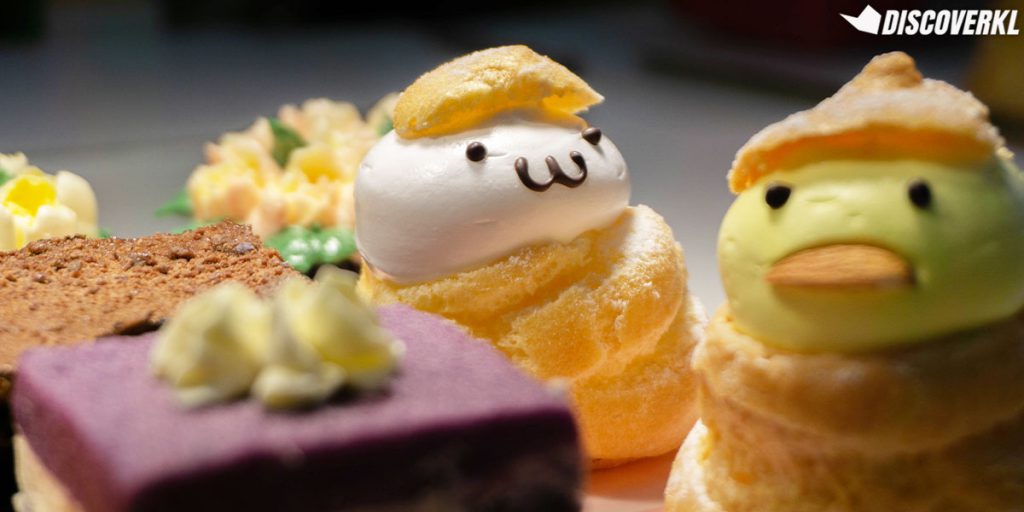 They've got a custard and regular cream puff too which was also quite enjoyable. The handmade characteristics of the desserts in this shop are more apparent through the variation in the facial features drawn on each puff character.
4. Authentic Korean Ube Cake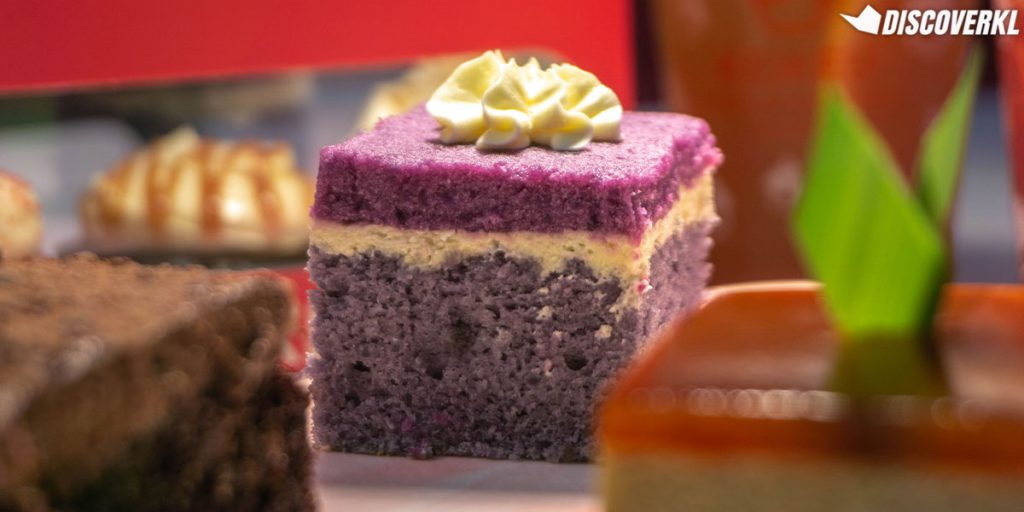 Made from Korean sweet potatoes that are naturally purple in colour, these cakes are akin to our yam layer cakes that contain pudding and chiffon cake in alternating layers. Topping the moist yam cake is a layer of cream and pureed yam.

Being not too sweet, this cake is perfect for the non-sweet tooths.
5. Local favourites made into cakes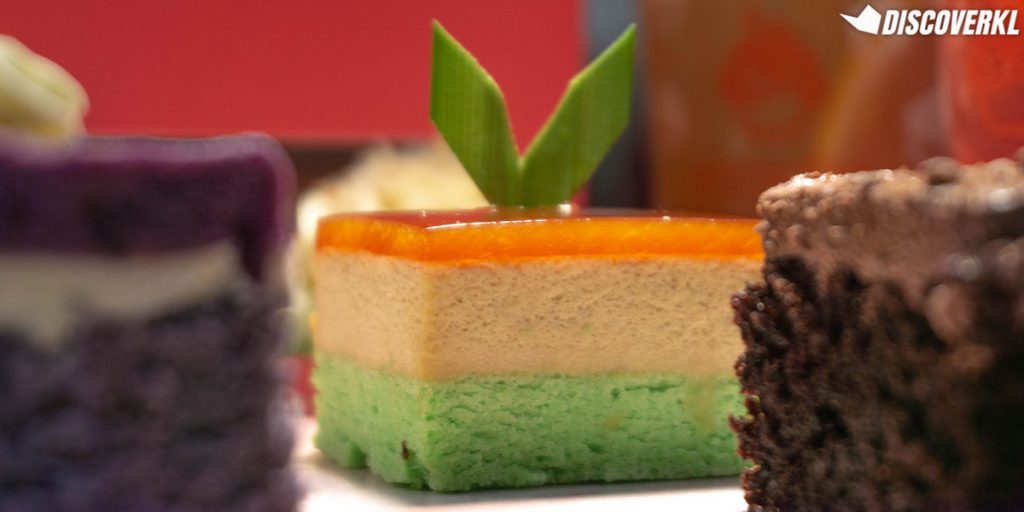 Pandan gula melaka desserts are usually created with a larger cake to cream ratio. But at Keikeu, it's a one to one ratio of pandan chiffon cake to a firm gula melaka and santan cream with a thin layer of gula melaka jelly on the top.

This combination results in a rich mouthful of flavours that's similar to a spoonful of cendol with santan.

Plus, they've also got Bandung Cupcakes and Durian Chouxs here.
6. Beautiful seasonal treats to wow your guests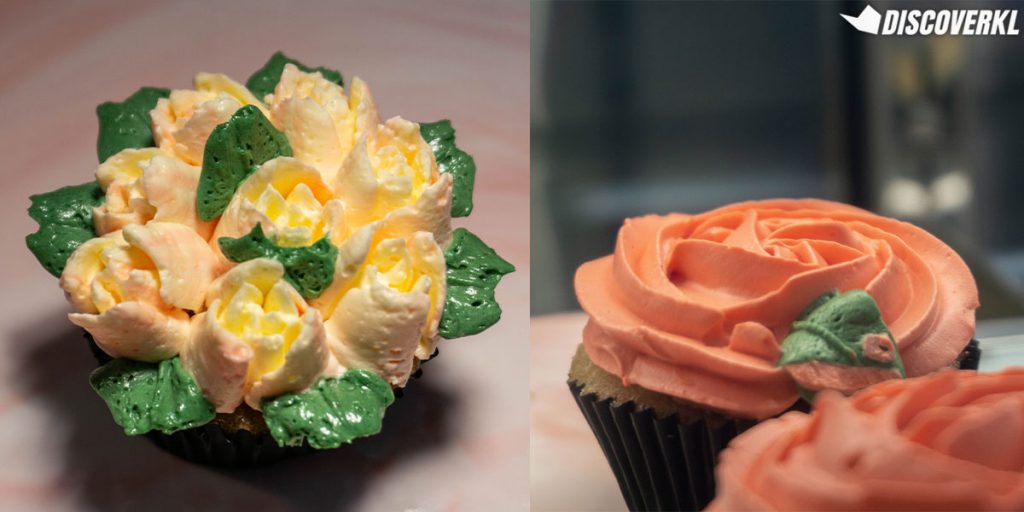 You might have noticed these beautiful rosettes of cupcakes in conjunction with Mother's Day last weekend.
Hence, in conjunction with the month of Ramadhan, they've got onde-onde and chocolate kurma cupcakes.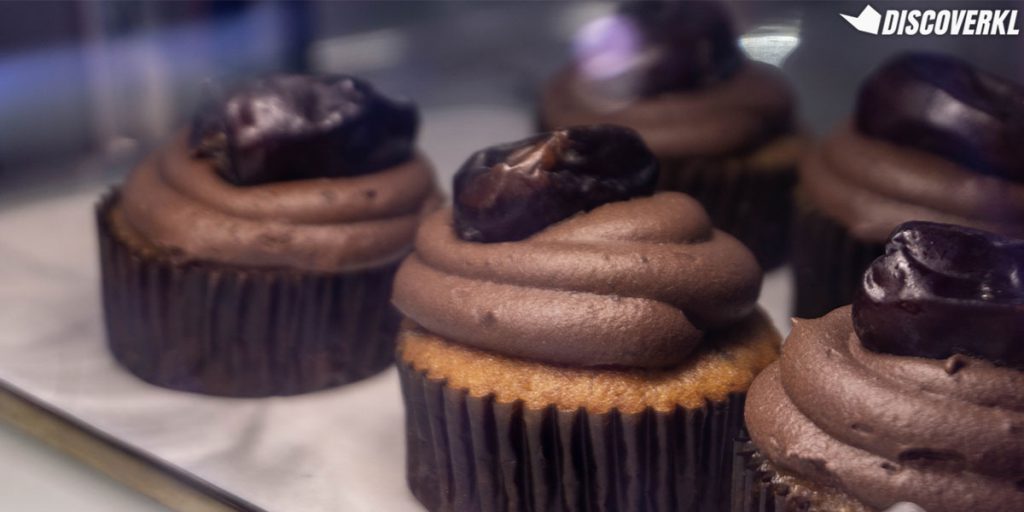 Onde-ondes are known for their soft chewy skin covered with desiccated coconut encasing a juicy gula melaka filling that pops in your mouth. While this cake doesn't pop in your mouth with a flood of sugar, it bears a resembling texture to the original kuih.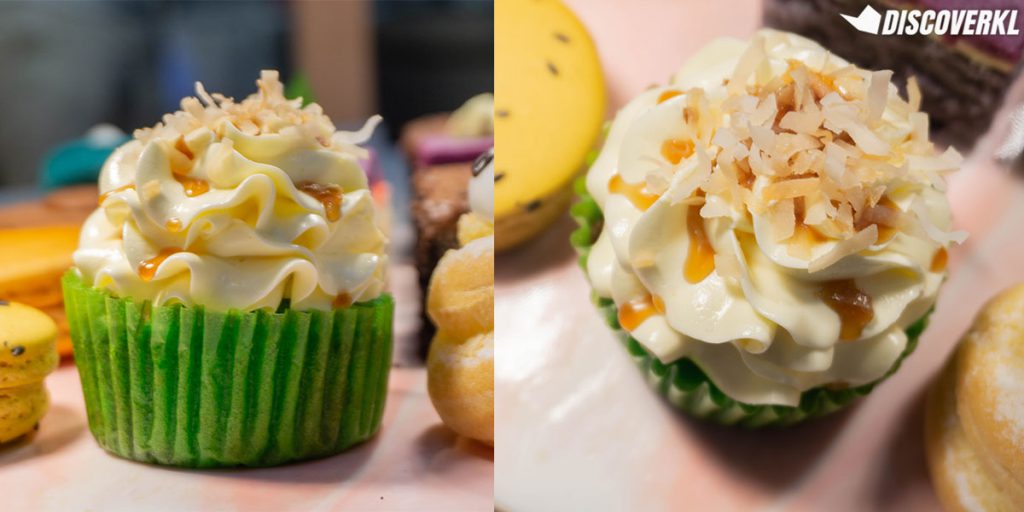 This pandan cupcake has a coconut-based cream with a slight desiccated coconut and a drizzle of gula melaka on it. We don't know about you but we'd be happy to have this with a cup of black coffee for breakfast.
7. Refreshing fruit teas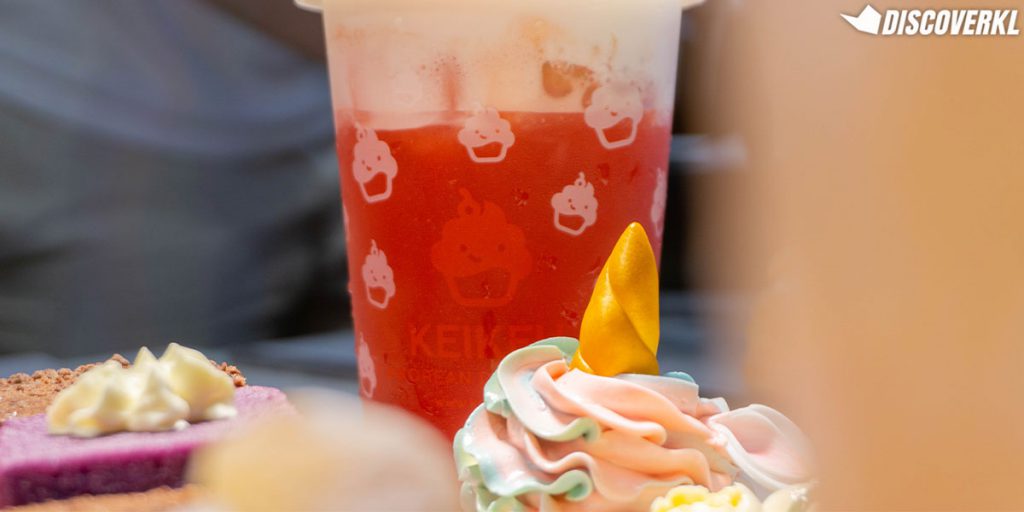 If there's anything that pleases me more than Instagrammable cakes, it's the thoughtfulness of restaurants to create drinks that compliments their desserts.
Keikeu has 5 drink ranges namely Fruitea, Fruitea Fizz, Yuzu Yoja, Yoghurtea and Milky. Some of their Fruiteas and Milky drinks such as Matcha Latte, Chai Latte and Chocolate come with their signature foam topping.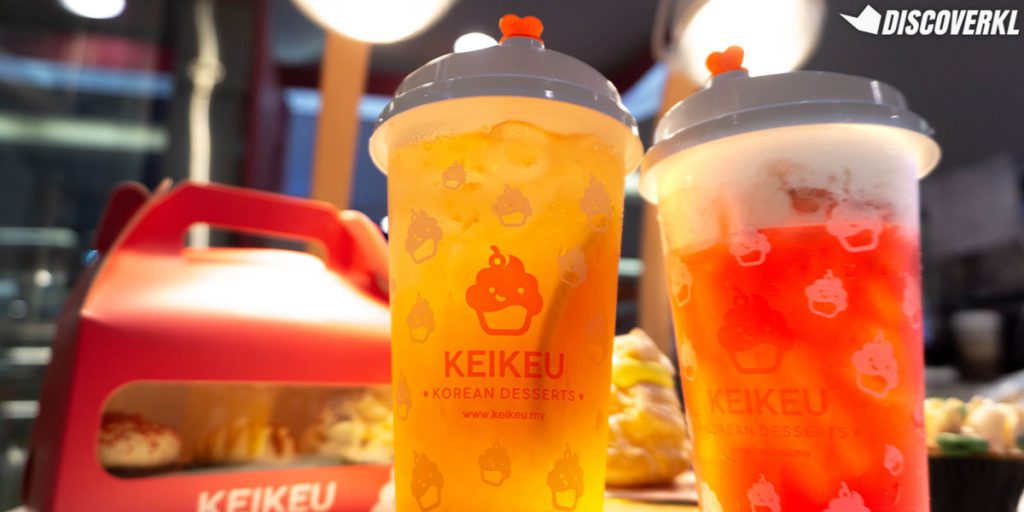 Made from milk, the added foam topping on the Strawberry Fruitea creates an interesting strawberry shortcake taste. Besides that, the Grapefruit and Peach Fruitea gave a refreshing citrus break from the creamy desserts.

Using a mix of tea, fruit puree and fresh fruits, these teas are pretty mild and not too sweet which makes them a great palate cleanser between the different desserts.

-//-

The Takeaway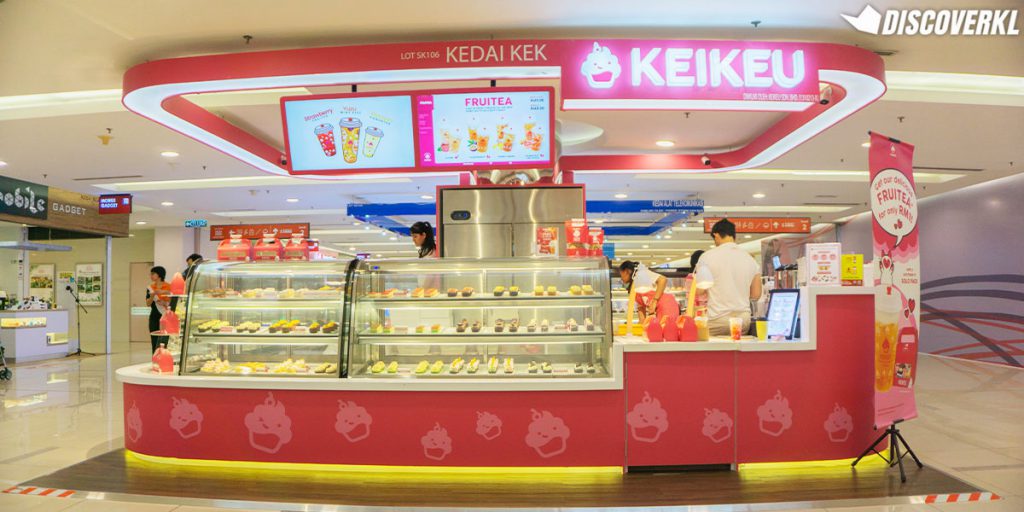 Located in 1 Utama Shopping Centre, this dessert shop is a kiosk with no seating available. But worry not as their takeaway boxes are made of premium quality.
I had to leave these boxes of desserts in my car for about 5 hours while running some errands and while the cream from the cakes pooled in the box, the exterior of the box and my car seat was left unstained.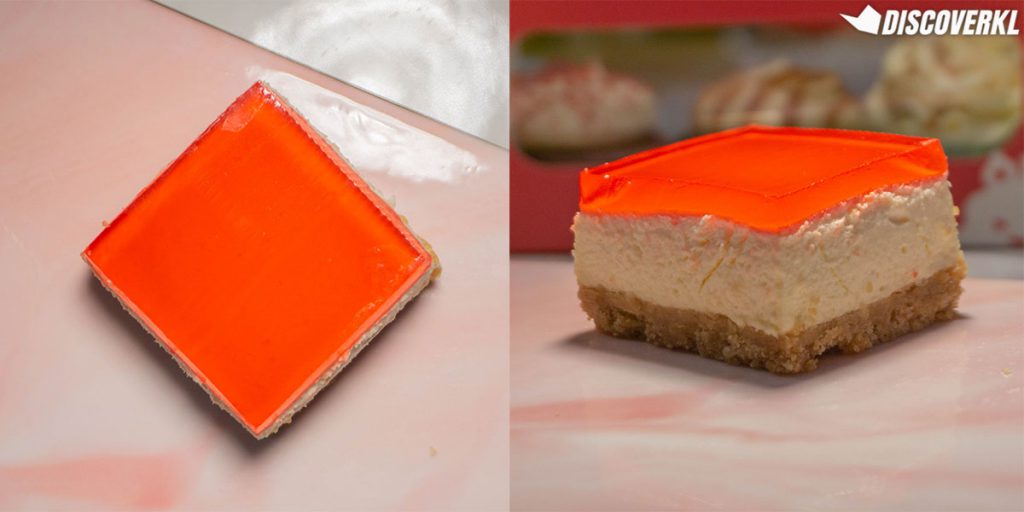 However, we'd absolutely recommend keeping these cream-based cakes refrigerated if they're not going to be consumed immediately—for aesthetic and taste purposes.

As a whole, this unique concept is perfect for dessert lovers to try a wide variety of desserts without breaking the bank. All you've got to do is select a pack size and their friendly staff will help you hand pick the treats from the fridges.
The team also shared with us that they'll be opening a stall at MyTown really soon so follow their Instagram for more updates!
P.S.: Upsize to a Happy Pack and receive a free Fruitea on weekdays.
Keikeu MY
Hours: 10am-10pm, daily
Address: Level 2, Centre Court, Old Wing, 1 Utama Shopping Mall
Website: Keikeu MY
Tel: 017-278 3565