2D Cafe requires little introduction.
After all, within their first week of launching, they have officially achieved viral status in KL and as of now, is constantly packed with boba tea lovers and those who are fond of interesting cafes in town.
But amidst the hype surrounding the cafe and its comic book-like appearance, the founders have subtly included little hidden gems throughout the cafe that either mean something to them or are just quirky little additions to the unique space.
Here are 4 little hidden gems we spotted during our recent visit.
1. Mona Lisa (and The Scream) with their bubble tea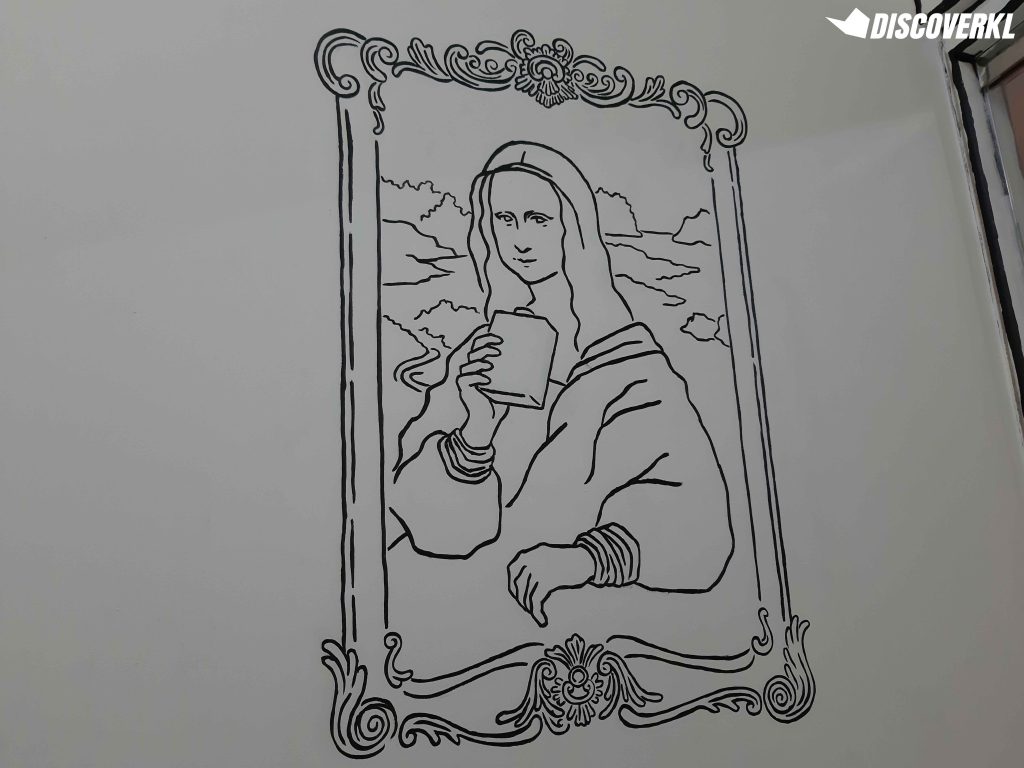 A Mona Lisa-inspired painting is "hung on the walls" and you'll find it as soon as you enter the cafe.
We love how there are paintings of timeless characters in history scattered throughout the maze-like space.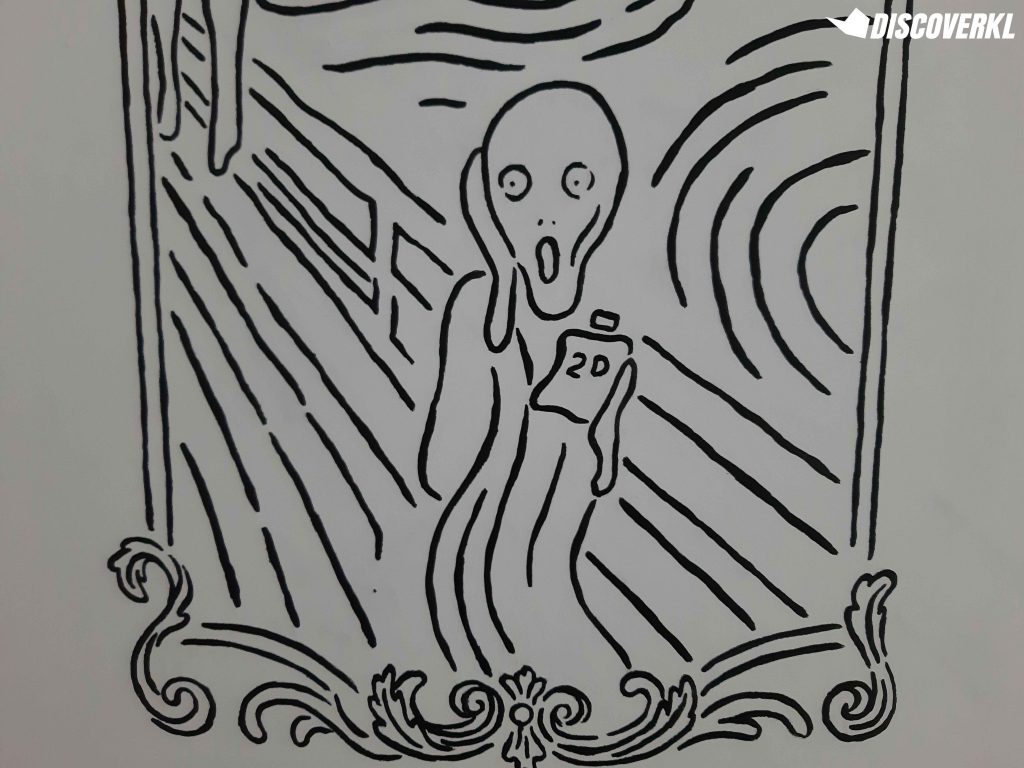 And of course, you'll also find a pretty accurate depiction of the famous painting, The Scream.
2. The unicorn bubble tea bottle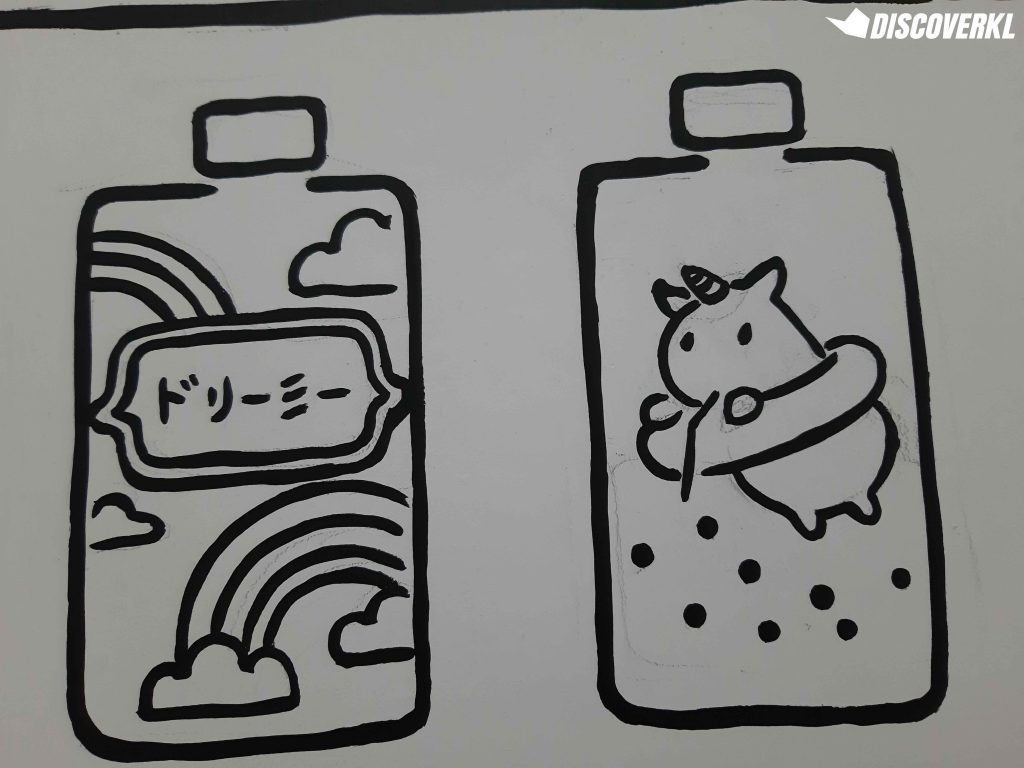 If you noticed the unicorn bubble tea drink in the lineup of bottles at the vending machine, congratulations.
The same founders behind 2D Bubble Tea are also behind the viral unicorn cafe, La Fleur Cafe, Sunway Geo Avenue's resident coffee place.
We love the subtle hint and considering how La Fleur Cafe is located at the ground floor of the same shopping mall, perhaps it is a gentle reminder that you have the option to head there after you're done with your 2D shots at the cafe.
3. The books listing all the entities under 2D Cafe's founders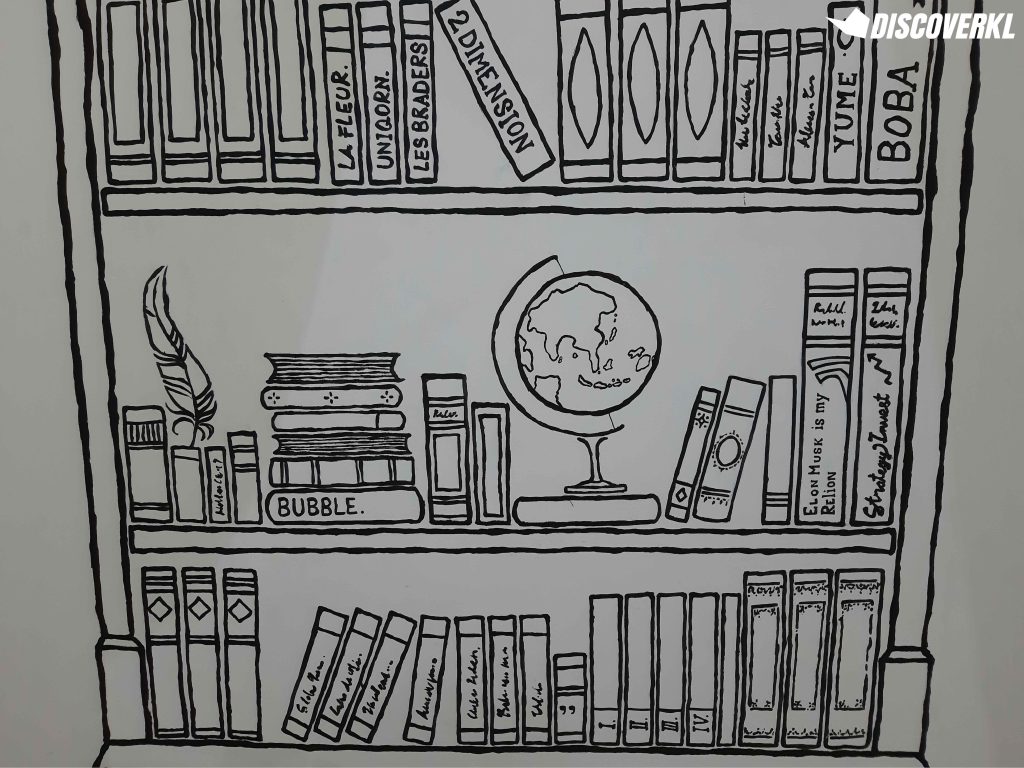 It's hard to miss the intricate bookshelf in 2D Cafe.
It's lined with a series of books and even a globe.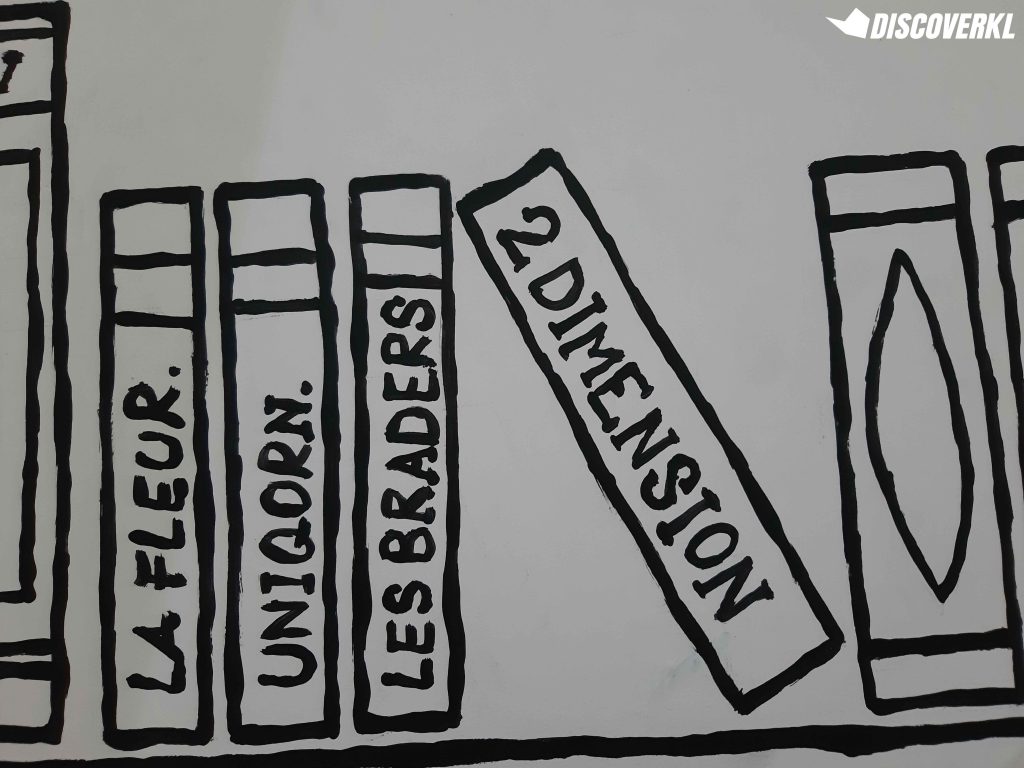 One series of books caught our attention because they listed the other entities founded by Mr. C and the team behind 2D Cafe.
These include Les Braders, a food and beverage catering company and Uniqorn, the dessert cafe under the same location as La Fleur Cafe.
Coincidentally, they are all located within Sunway Geo Avenue as well.
4. The founders of 2D Cafe themselves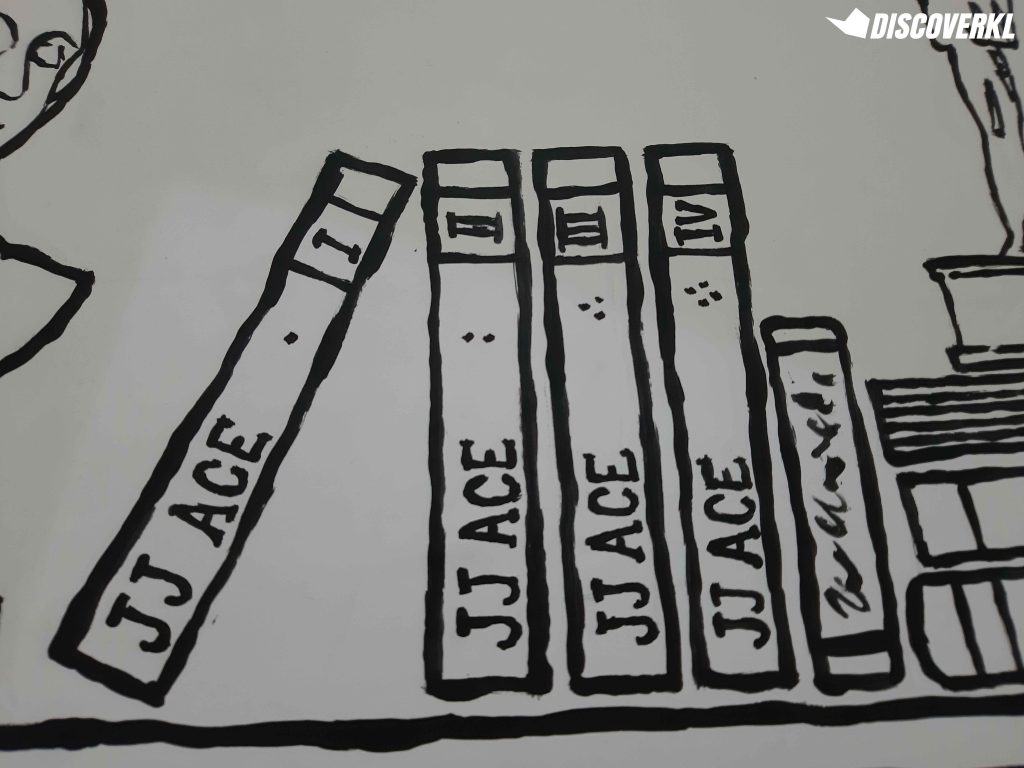 It's only right for the founders to pay themselves a much-deserved homage by subtly including their acronyms by way of the book's spine.
JJ is an investor at 2D Cafe who assists by contributing ideas and is hands on in the operations of the business as well. Meanwhile, Mr. C is the mastermind behind the cafe itself.
The next time you're at 2D Cafe, be sure to hunt down all these little hidden gems after you're done marvelling at the one-of-a-kind space in Sunway Geo Avenue.
2D Cafe
Hours: Thursdays-Tuesdays: 11am-10pm
Address: F-03-10, Sunway Geo Avenue, Jalan Lagoon Selatan, Subang Jaya
Website: 2D Cafe: