Feast Eat is a KL buffet guide highlighting anything, from buffet tips to the best dishes to target at some of the top buffets around Klang Valley.
---
The month of Ramadhan is filled with good food and festivities. Not one to miss out on the fun is Grand Hyatt's Aneka Rasa Ramadhan buffet.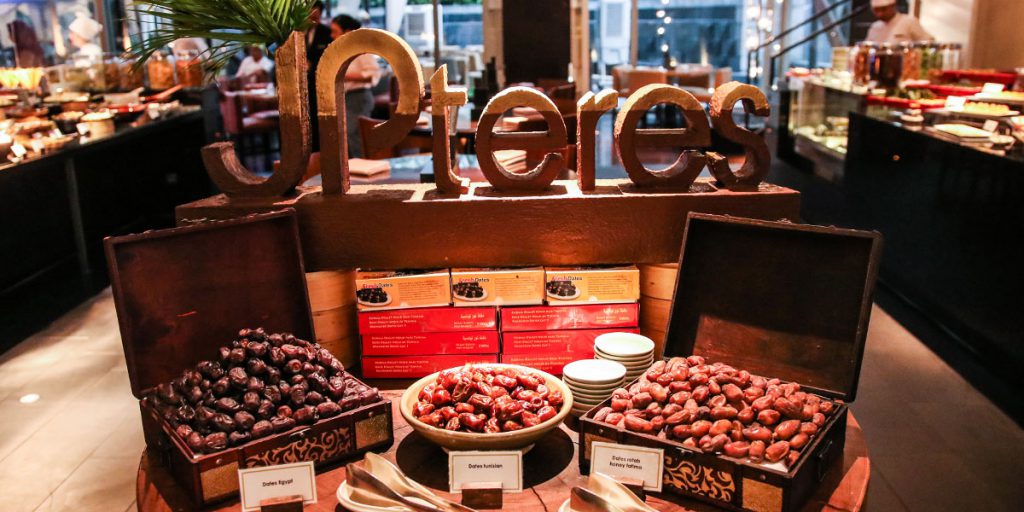 Featuring over 150 authentic Malaysian dishes and 30 desserts, this buffet spread takes place at JP teres. Curated by Chef Nazib and Chef Sanjay, expect timeless family recipes of savouries and desserts.

Priced at RM158 nett for early birds, eating everything at the buffet would be close to impossible.
The tactic of taking a pinch of everything may work for some. But more often than not, you'll try to stuff in as much as you can and leave the buffet with an uncomfortable stomach.

Hence, here's a beginner's guide to enjoying a ramadhan buffet to ensure that you'll sapu the best dishes and get the best bang for your buck.
1. Scout the potentials first
Benjamin Franklin once said, "If you fail to plan, you are planning to fail."

Though that quote is often used for motivational purposes and for getting our sh*t together, we think it's applicable to a buffet too.
The moment you enter a buffet hall, you'll be greeted by a symphony of delicious aromas.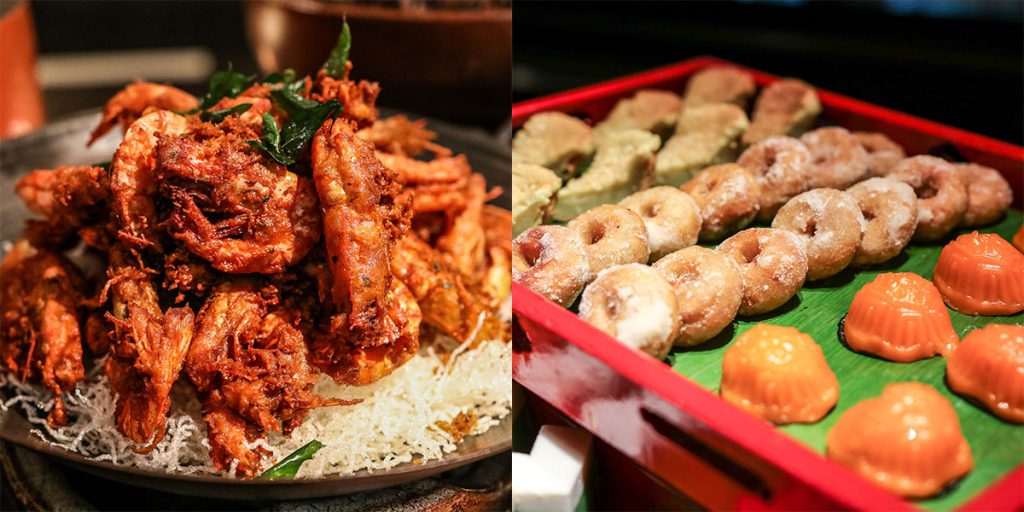 Aromatic curry to your right. Baked goods to your left.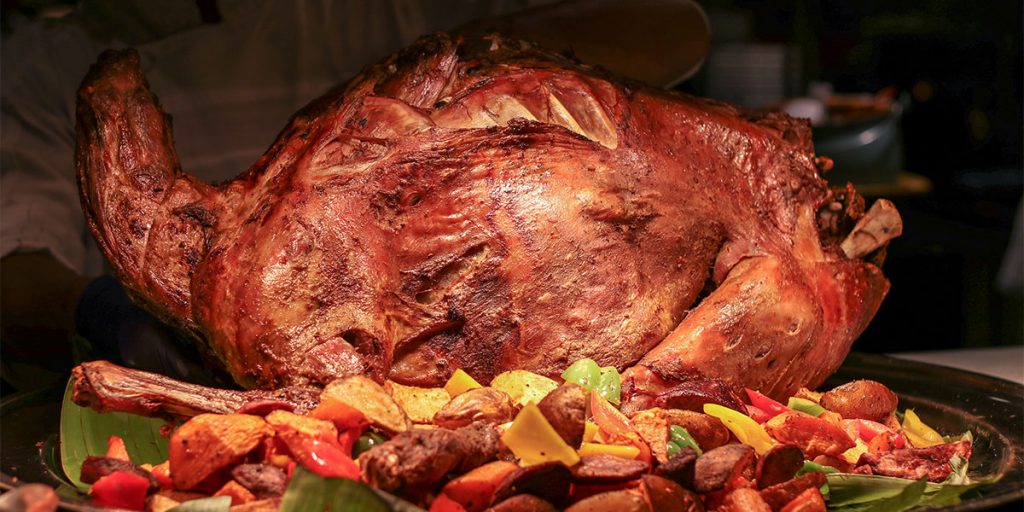 Then joins in the chorus of visually-appealing live stations. There'll be kambing golek, chicken rice, nasi kandar, satay, ais kacang and the list goes on.
Most would start with an empty plate at the start of the line without knowing what's ahead.
But it's better to take one quick walk around the buffet area and know what you're up against before selecting them.
2. Go for smaller portions but of a wide variety

After a few trips to the various buffet stations and back, here's what we returned with.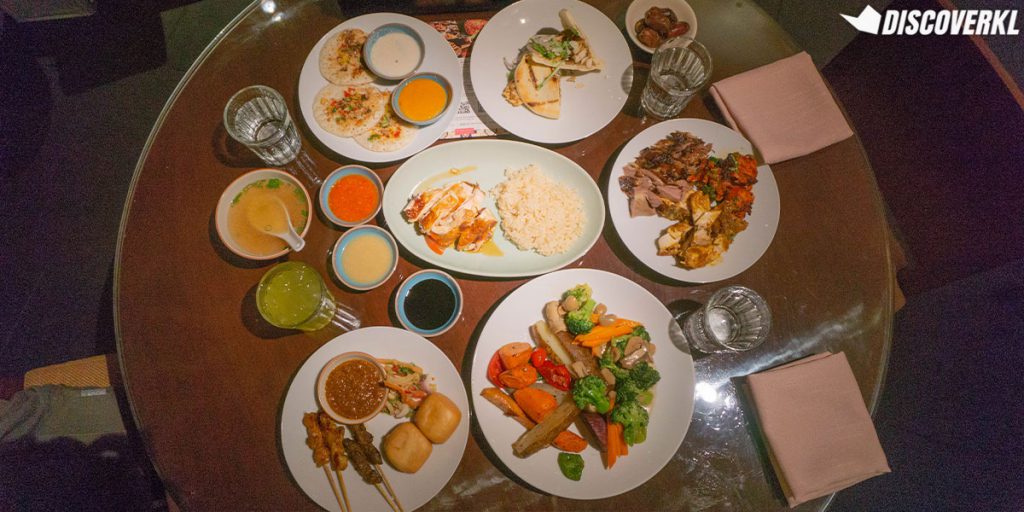 By indulging in a wider variety of food, it prevents you from getting bored with the taste and tricking you into thinking you're full. Hence, grab smaller portions with a larger variety.
After you've figured out which whets your appetite the most, go for second helpings of that particular dish. That way, you'll end with a happy note too.
3. Hydration is key
We opted for JP teres' free-flow of fresh sugarcane juice. It was refreshing and not too sweet.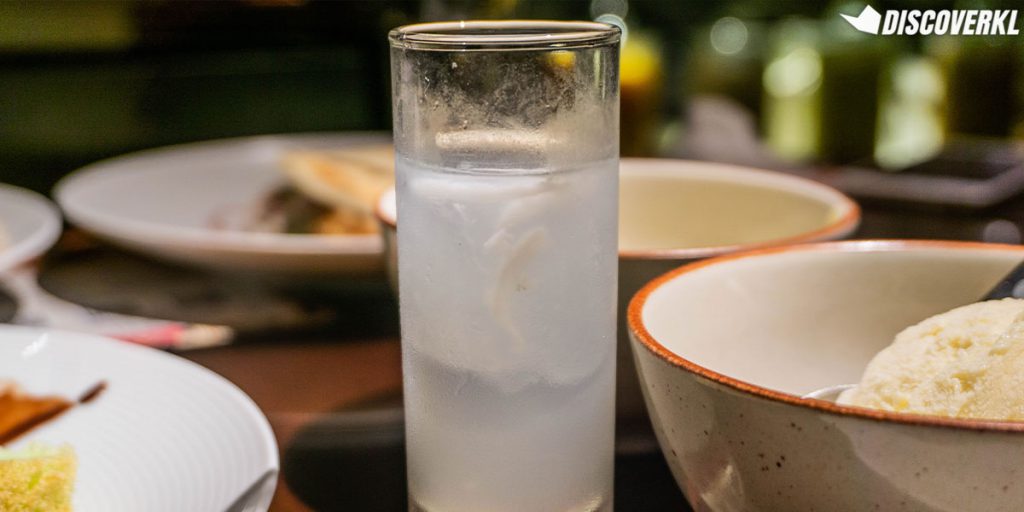 Alternately, this coconut pudding (pictured above) is great for taking a break from all the sweet treats too! It's a regular semi-cloudy coconut jelly with shaved coconuts.
If you're not up for drinks, the buffet also has an assortment of soups and broths to accompany your meal. According to Chef Sanjay, their Sup Gearbox is a must-try!
4. Be the adventurous epicurean
Regardless of whether you eat to live or live to eat, buffet spreads are the perfect opportunity for you to be an adventurous foodie.
Buffets such as this would usually feature traditional Malaysian cuisines. Best part is that you've paid a fixed price to sample as many different types of food as you possibly can.
So go ahead and try dishes that you typically would not order.
Who knows? You might just find yourself enjoying it.
5. Select dishes that are more complex to make
Pro tip: Choose dishes that you can't be bothered to make at home.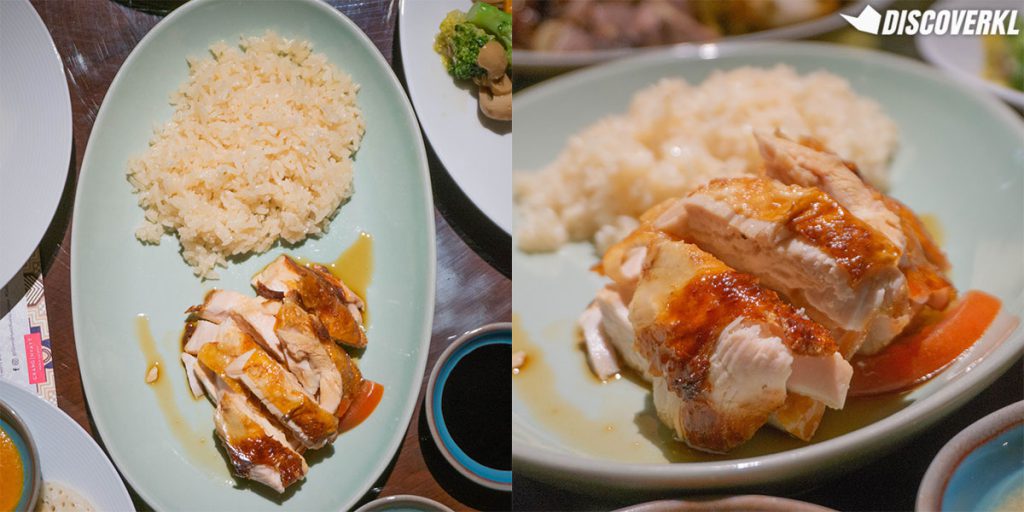 We did that with Grand Hyatt's chicken rice, which is said to be one of the best in town.

And we were pleasantly surprised. It had aromatic and soft rice pearls which were moist, tender and juicy chicken roasted just right and flavourful chicken soup without the lingering taste of MSG. All three components are bound together with sweet soy sauce and garlic chilli condiments.
Regularly priced at RM55 on the ala carte menu, we feel that it's a must-try for this buffet!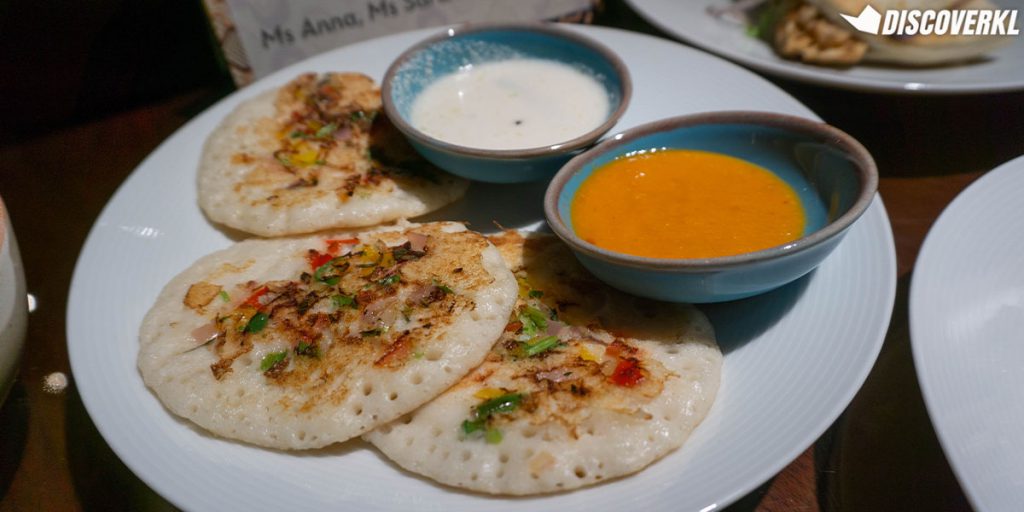 Besides that, we also had their uttapam, a traditional South Indian pancake. It's a thick savoury pancake with toppings such as onions, capsicums, chilli and tomatoes. It's served with coconut chutney and tomato chutney. The dish is light to the taste, a contrast to the heavy-flavoured curries we had.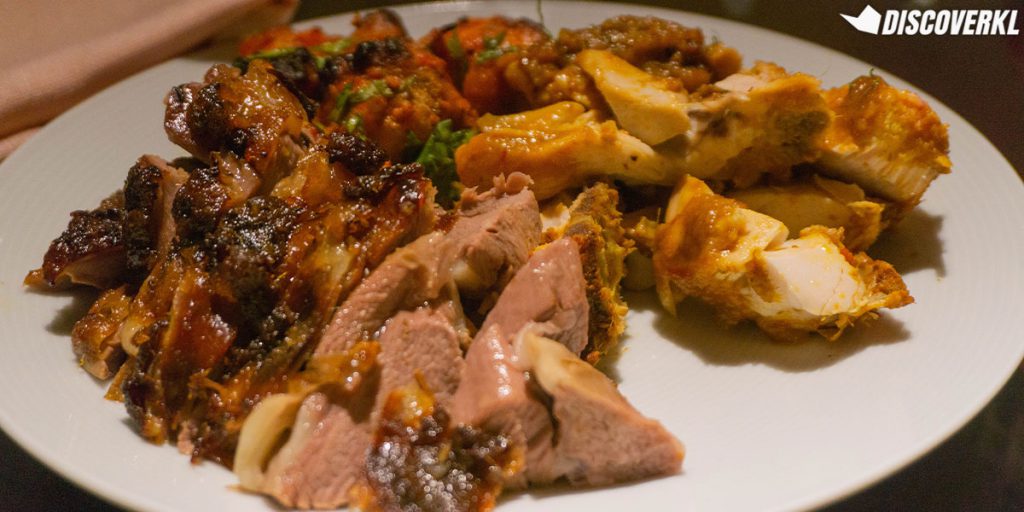 The freshly grilled satays, roasted lamb, tandoori chicken and ayam percik are also worth the tummy space! The meats are soft and tender with good flavour.
P.S.: Dip the fluffy golden mantous in the peanut sauce. You'll thank us later.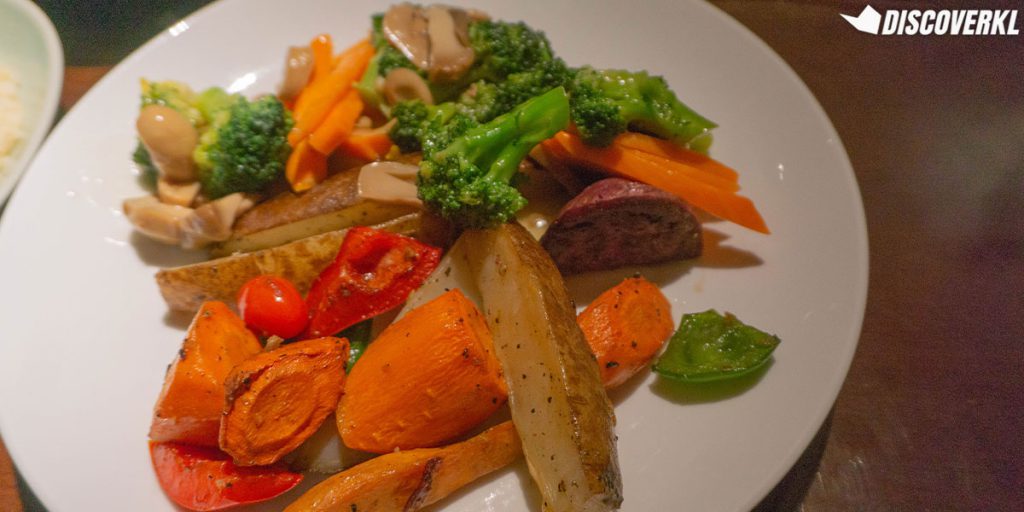 And if you can feel your mom nagging at you for not having a portion of veggies, give JP teres' roasted veggies a go! They're just soft enough to cut through with a spoon but not too mushy either.
6. Pace yourself

Some buffets have a 90-minute cut off time. But that's still a fair amount of time to eat quite a lot. At JP teres, there is no time limit so you won't feel rushed.
What's important is to pace yourself.
Chew your food well. Observe other patrons. Enjoy the decor. Maybe even strike up a conversation with their friendly chefs! Who knows, you might just learn a new recipe or two!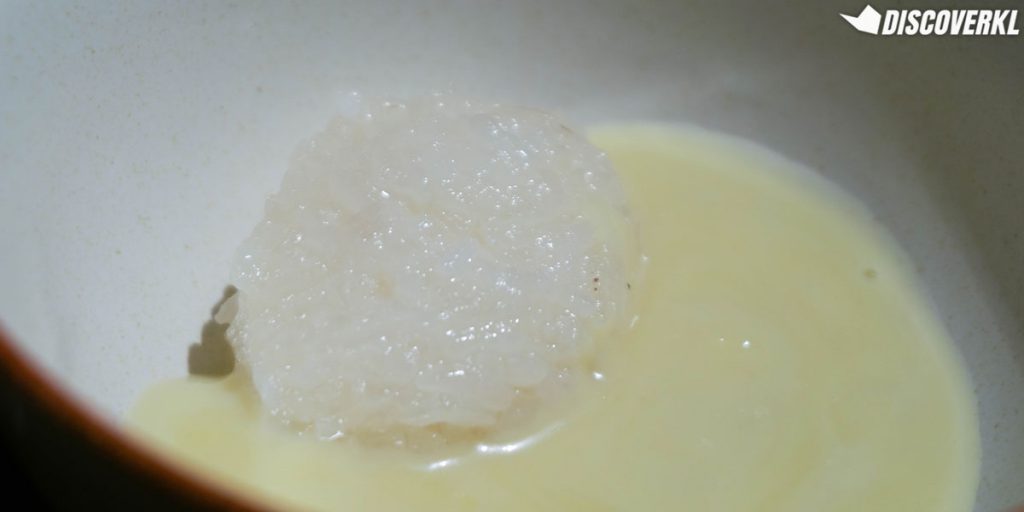 At the ramadhan buffet in JP teres, we learnt that this is the first time that they've introduced durian to the buffet line, due to popular demand.
Executive Chef Rolf Knecht recommends having the cengat pisang with the cengat durian. The sweet and savoury banana custard, combined with the sweetness from the durian creates a rich flavour balanced out by the sticky rice served on the side.

Dictionary Time: Pengat is a cooking style that involves cooking fruits or root vegetables in coconut milk and sugar.
7. Exercise self control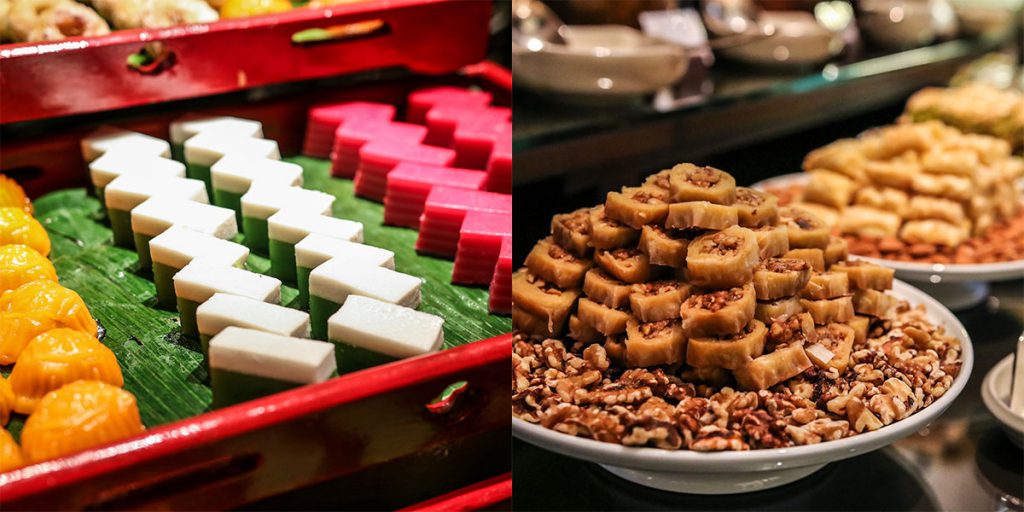 With that being said, the dessert bar would be a dangerous section for sweet tooths like myself. While it's tempting to grab one of everything, scuffing down 30 desserts after a full meal would not be wise.

A better strategy would be to choose them based on certain qualities like whether they are made with seasonal ingredients or if it's a special recipe by the chef.
We went with a pandan chiffon cake with vanilla ice cream, durian puff, durian ice cream, durian custard and sticky rice, basbousa, and baklava.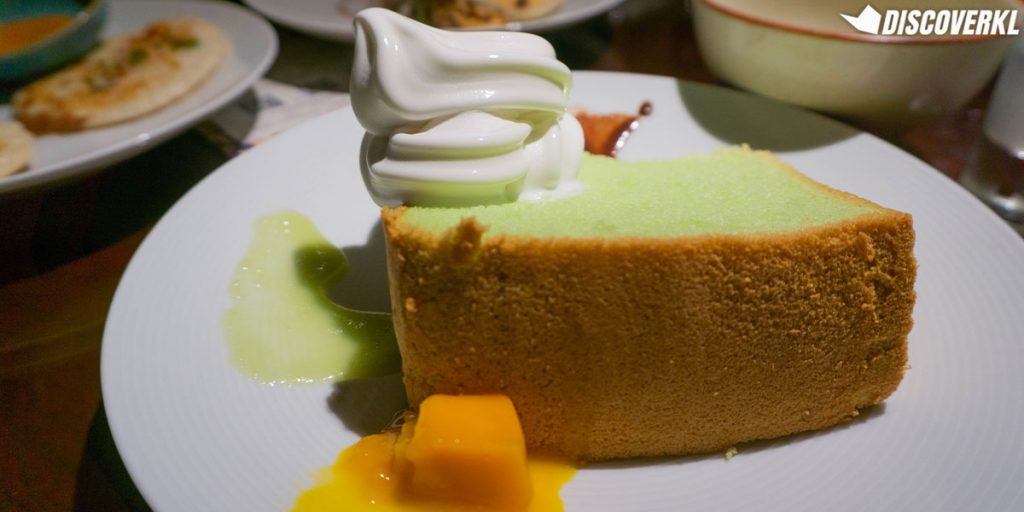 It's an unlikely combination but their soft serve vanilla ice cream added a much-needed creaminess to the light pandan chiffon cake. There was also an assortment of condiments like fresh mango, pandan, chocolate and jam to go with the chiffon cake!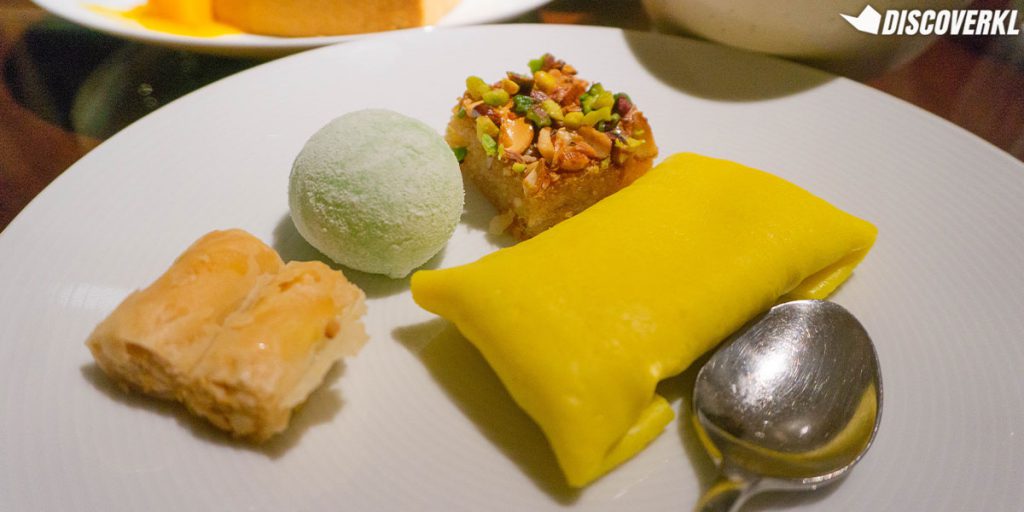 Basbousa and baklavas are Middle Eastern sweet treats that were a delightful surprise. Think tau sa pneah. It has a crumbly peanut texture that is not very sticky so you won't have to worry about the remnants sticking to the sides of your mouth.
But of course, we had to indulge in the durian desserts. The durian pastry is filled with real durian and borders on the creamier, rather than the sweeter side.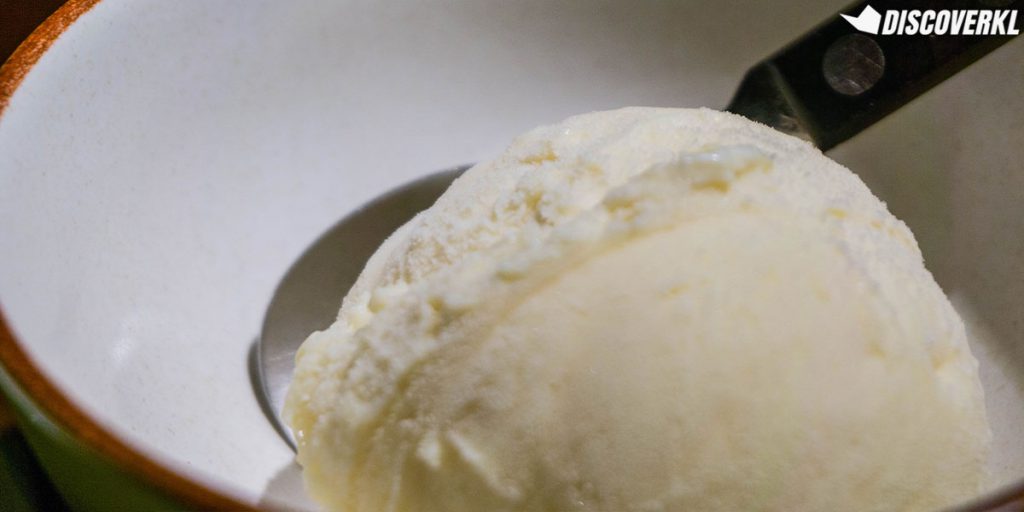 However, the main star would have to be the durian ice cream. From the outside, it looks like a typical scoop of durian ice cream. But as you work your way towards the centre, you'll find a treasure trove of durian flesh that enhances the flavours.
-//-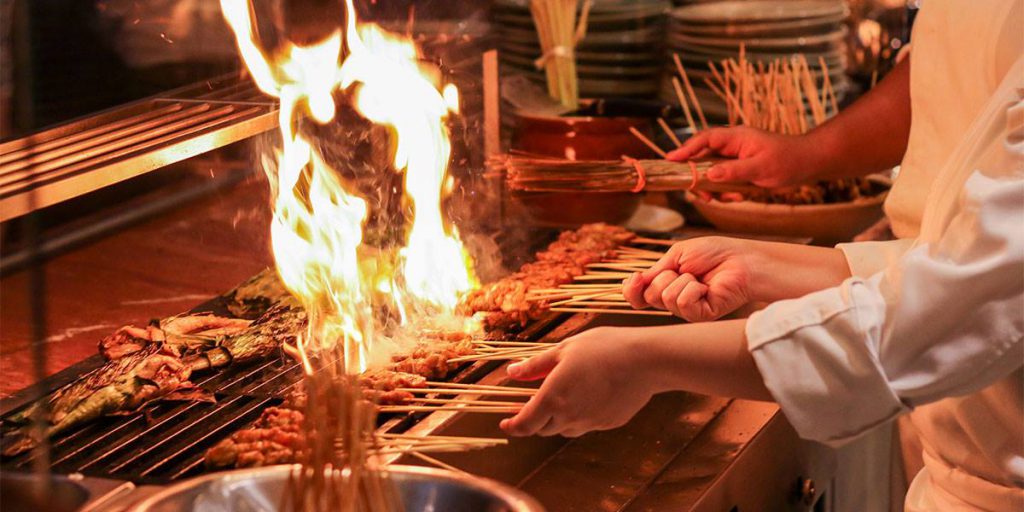 Aneka Rasa at Grand Hyatt Kuala Lumpur
Price: May 13-31 (RM178 nett for adults, RM89 nett for children).
Early Bird, from May 6-12 (RM158 nett for adults, RM79 nett for children).
When: May 6-31, 2019, from 7pm-11pm, daily
Where: JP teres, Grand Hyatt Kuala Lumpur, 12, Jalan Pinang, Kuala Lumpur, 50450 Kuala Lumpur
Website: Grand Hyatt KL
During Friday and Saturday evenings, the outdoor dining area of JP teres will feature their Barbecue Nights session. If seafood is your heaven, head over on Sundays for fresh seafood on ice, such as assorted oysters, tiger prawns and crabs. Reservations can be made at 03-2182 1234 or [email protected].