When it comes to food, very few things still surprise me. No matter how tender and succulent the steak, or how decadent and ambrosial the pastry, I find that most flavours have become quite predictable.
Not that it's a bad thing—finding a lone cockroach leg in my baked salmon would qualify as something unpredictable, but also highly unwelcomed.
But I digress. MadHatter Desserts is one of my favourite few dessert places that's able to tease my palate. Marcus Low, the founder and Mad Hatter himself, doesn't actually have a sweet tooth (surprise, surprise). So his desserts aren't just about satisfying your sugar cravings.
And their Christmas menu for 2018 is no different.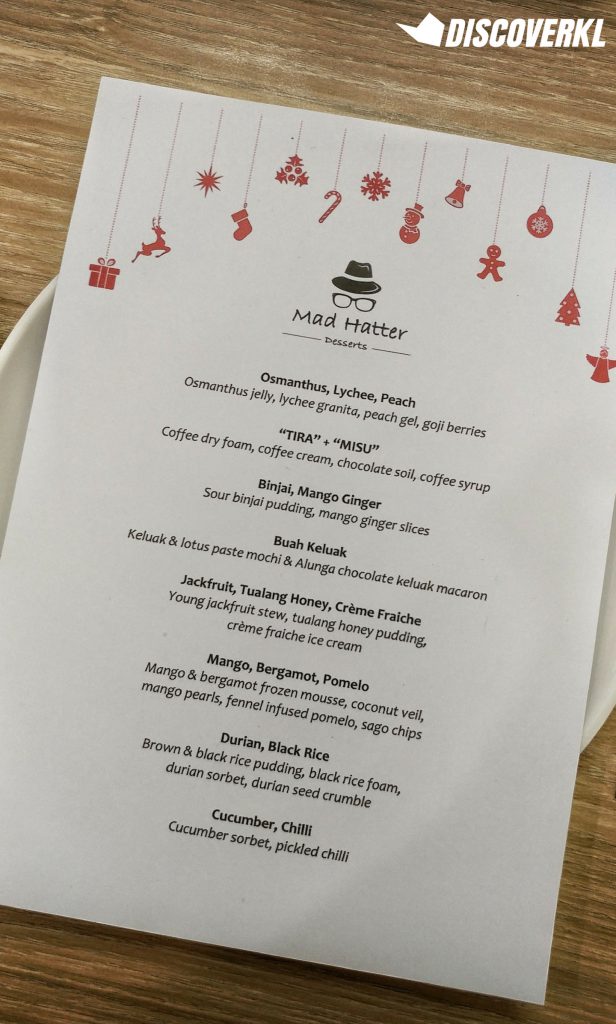 First, a confession. I initially wanted to attend their Christmas review, do the fun part of eating the food, and then hand the pictures and notes over to someone else to do the actual writing (usually the not-so-fun part).
At the end of the 8-course gastronomical journey, I came to realise that there is no way anyone else can write this piece unless they've actually tasted the masterpieces for themselves.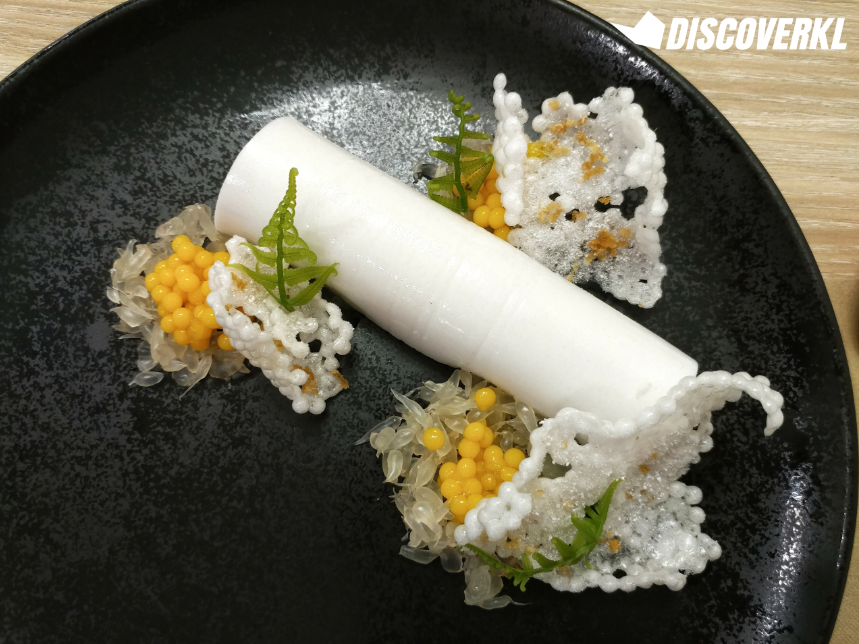 MadHatter Desserts' Christmas menu consists of 1 reinvented classic ("TIRA" + "MISU"); 7 other complex combinations that I've not had the pleasure of tasting together before; and 3 light drinks that act as palate cleansers in between the courses.
The complex combinations are a result of Marcus' play with textures and flavours, by using unexpected ingredients.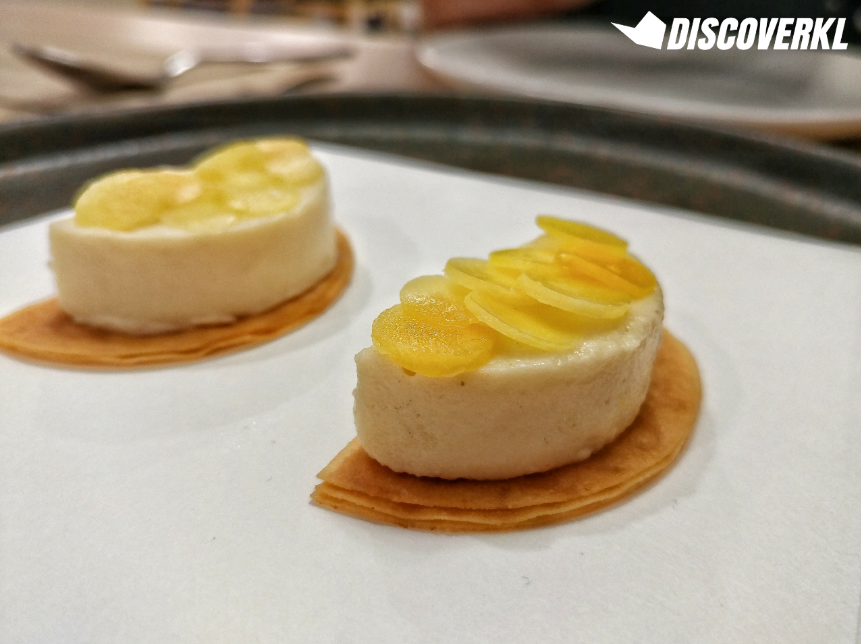 From using the sour binjai (a type of mango I've never heard of), to the buah keluak (a Southeast Asian mangrove swamp fruit I've never heard of), and the Alunga chocolate (a type of milk chocolate I've never heard of), this meal was just as stimulating for my mind as it was for my tastebuds.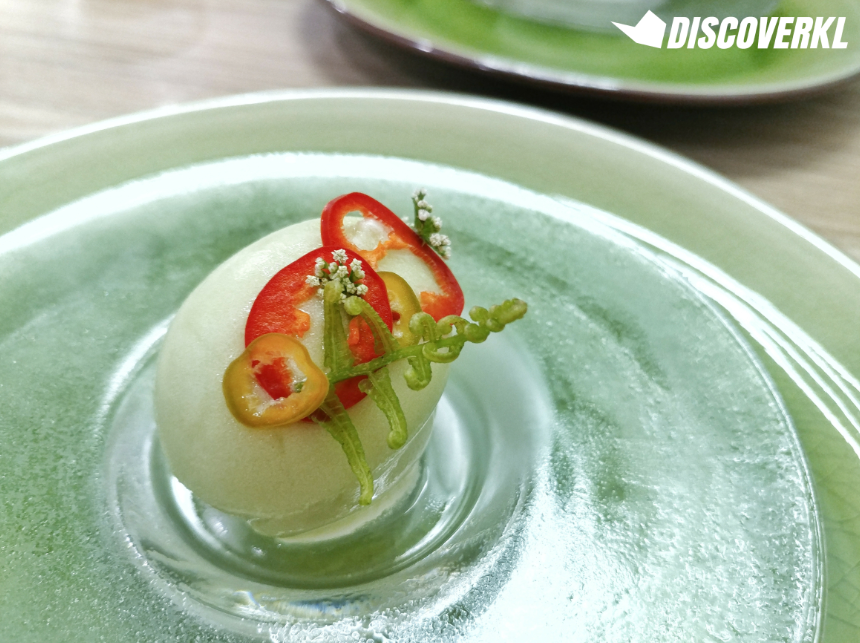 There were familiar ingredients too, prepared and presented in unconventional ways. For example, the cucumber sorbet was paired with the common pickled chilli. I personally hate cucumbers, and I avoid chilli (thanks to a low tolerance to spicy food); however, this dish was one my top 3 for the night. I'd shamelessly pay for a pint of that.
Another reason why I love MadHatter Desserts is because their desserts are unapologetically unpretentious. Despite how delicate and elevated some of them look, I don't have to pick at it with a tiny fork and feel like I'm being judged by others because I'm "eating it wrong".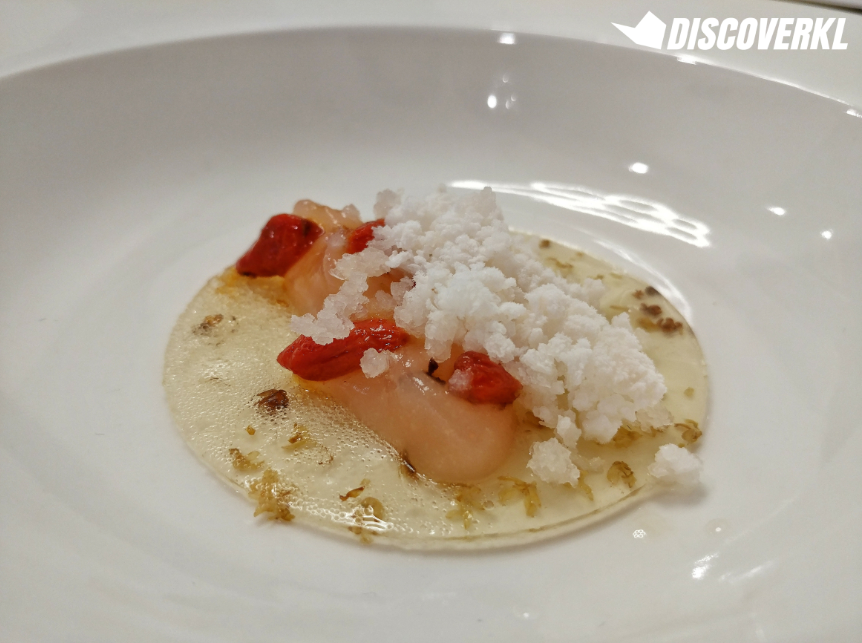 The osmanthus jelly with lychee granita and peach gel, for example, is meant to be folded into a wrap (with your hands) before eating. From the first course, Marcus has set the playful, bold and down-to-earth nature that is consistent in all of his creations.
The highlight of the night was a stark contrast to the pretty and dainty desserts I'm more accustomed to. If it helps, Marcus said that he has tried his best to make it look as aesthetic as possible. It was also pleasantly confusing because it smelled distinctly like bak kut teh.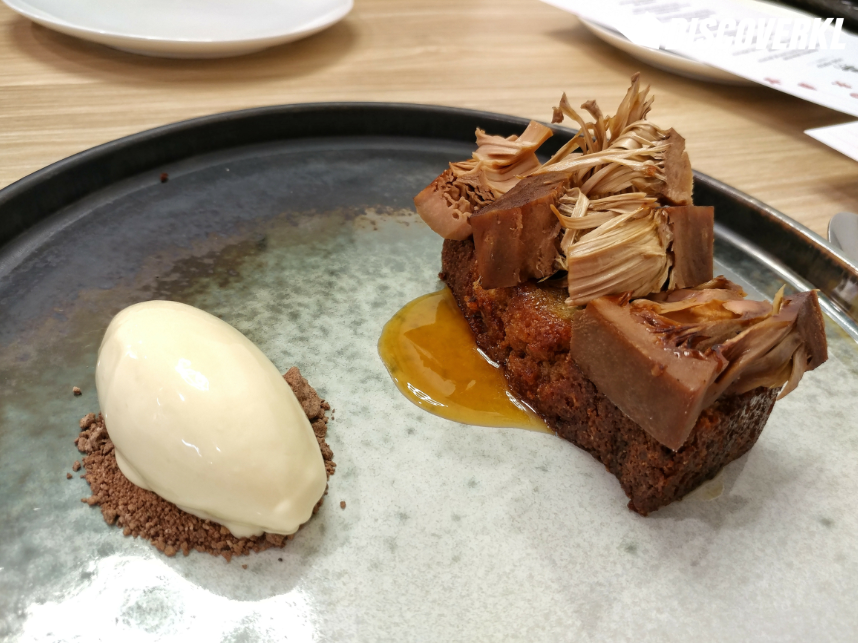 Marcus later on explained that it's actually young jackfruit that's been stewed in very similar spices and herbs (so don't be alarmed, Muslim friends). Served with a moist tualang honey pudding and crème fraiche ice cream, it was hands down the most remarkable dessert I've had in 2018.
All in all, Marcus once again stays true to his calling of using local and native ingredients in flavourful and creative ways. MadHatter Desserts' Christmas menu is not for the unadventurous, if you're expecting the typical blackforest log cakes and fruit cakes, this probably isn't the right meal for you.
Hats off to Marcus for this memorable and unique experience, one that you shouldn't miss.
Tip: Go hungry. You don't need to have your appetisers and main course before these desserts. My partner and I were both very full by the end of the meal.
MadHatter Dessert's Christmas Special runs from 24th to the 25th of December. The 8-course meal is RM300 for 2 pax. Contact MadHatter Desserts on their Instagram page to make a reservation.