Christmas is less than a month away and the festive season is often accompanied by plenty of feasting sessions.
Our team had our feasting earlier than the rest of KL when we dropped by TEMPTations restaurant recently for a preview of their Christmas buffet.
There was a wide selection of dishes and 6 sections in total: the Starters, Mains (Western Grill, Surf & Turf, Vegetables), a Carving station, and Desserts.
With so many options to choose from, we started at the mains section.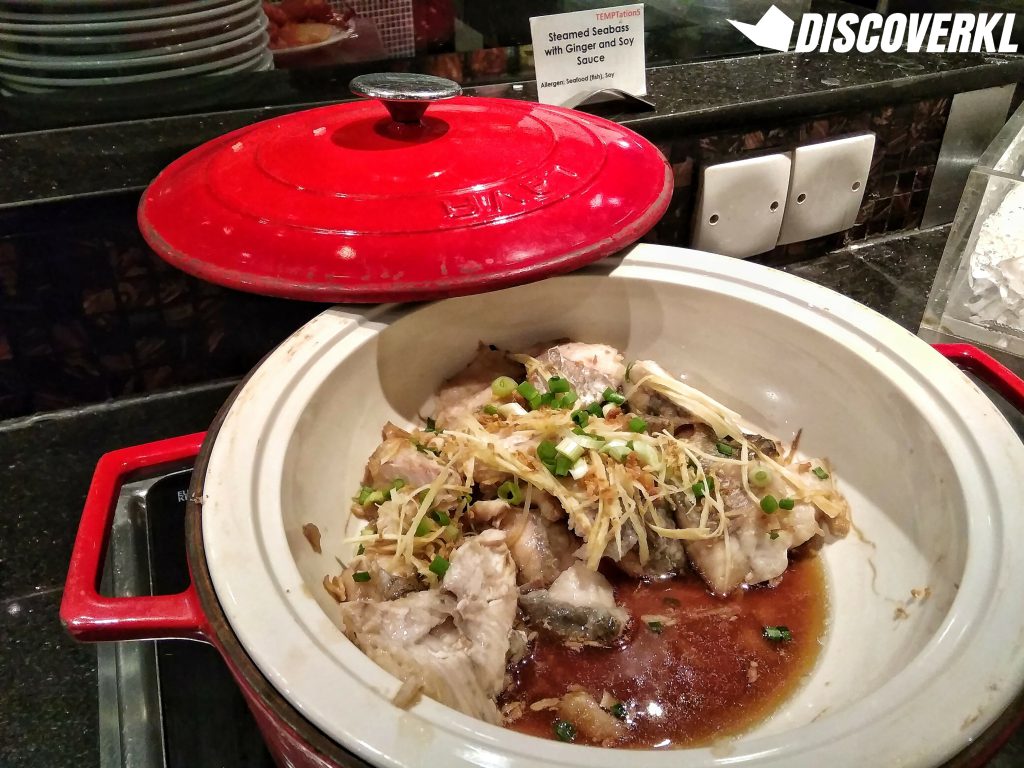 The Steamed Seabass with Ginger and Soy Sauce far exceeded my expectations as it was soft and mildly gingery in flavour. Its texture is smooth and boneless—definitely worth heading back for seconds. It's also pretty interesting how there are Oriental offerings at this Christmas buffet.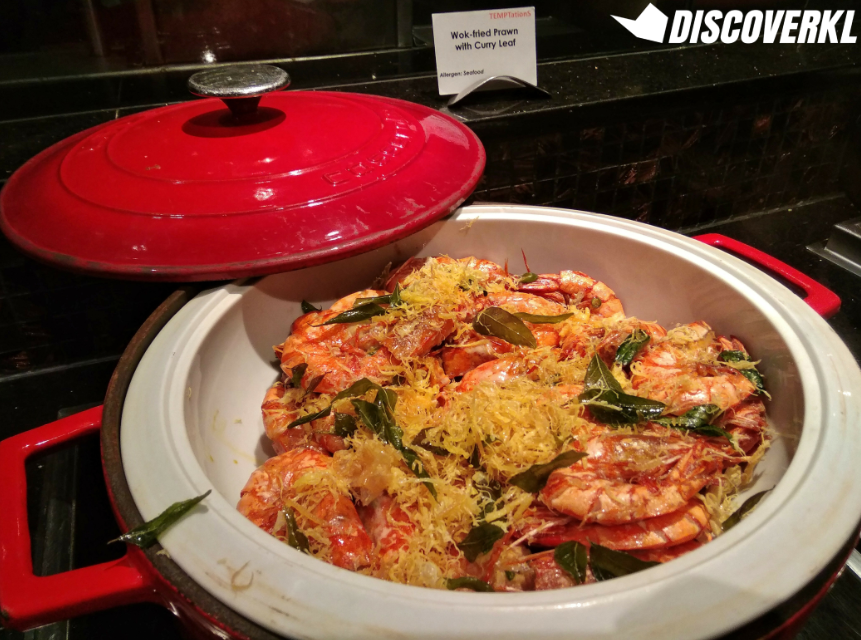 You'd be sorely disappointed if you expected extremely buttery prawns with the Wok-Fried Prawns With Curry Leaf dish. It's mildly buttery but that's a perk for those who don't enjoy their prawns drenched in a rich and thick sauce. In its place, you'd find aromatic prawns that are done well.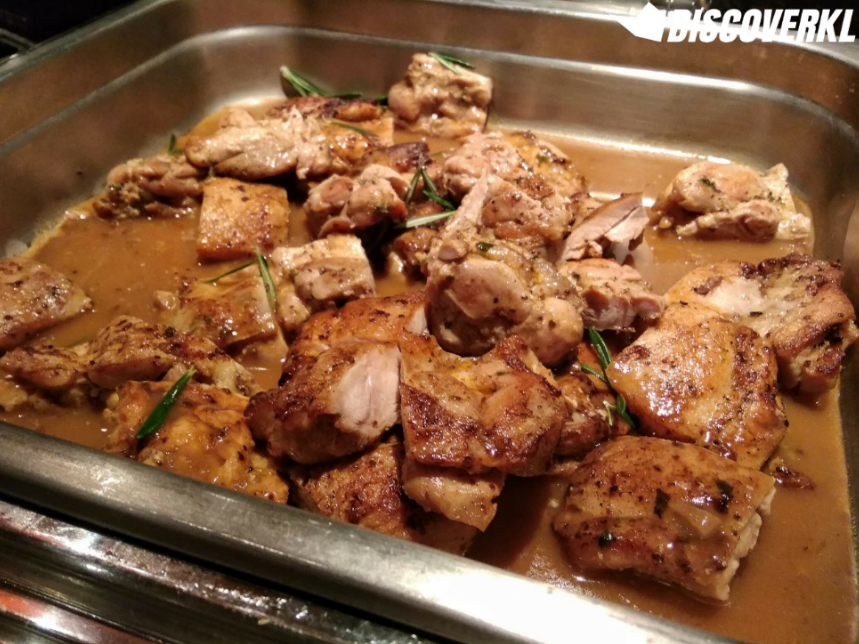 The Chickens were a miss unfortunately. Where it promised to be a herby mix, I didn't get much of it from TEMPTations' version. It's fairly decent chicken but nothing really spectacular.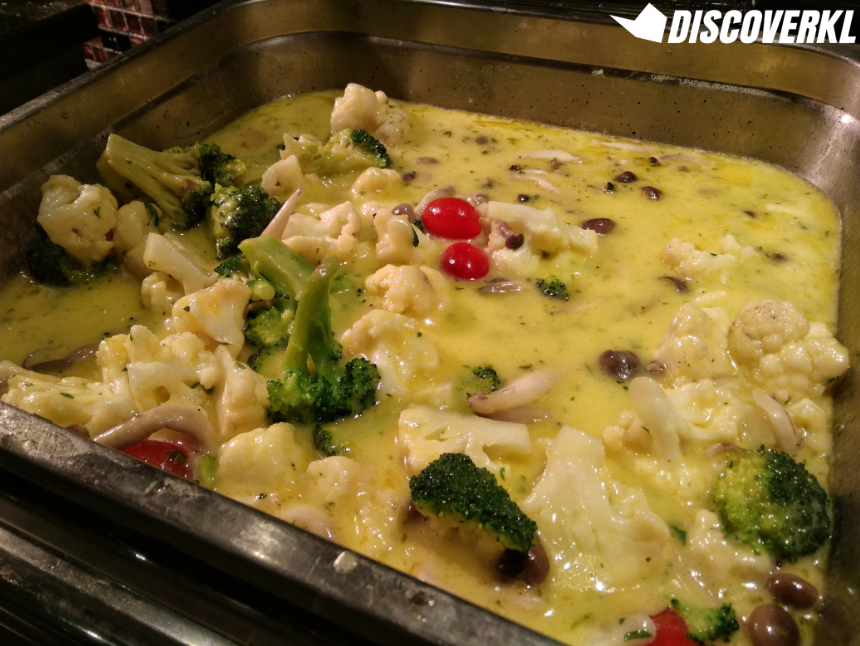 Buttered Vegetables would likely not be your first choice at a Christmas buffet but I enjoyed how this mixture was not too rich and creamy. In fact, the sauce is more of a broth. The vegetables remain crunchy even after being soaked in the buttery broth and it's a nice complement to the other dishes that we had.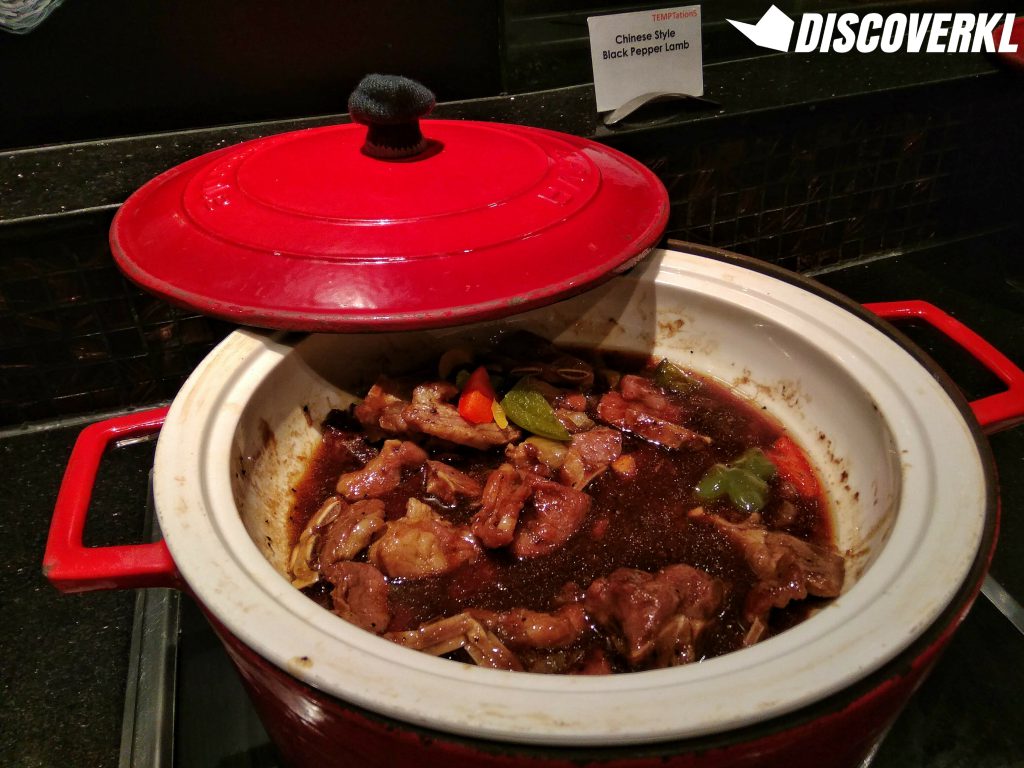 I expected way more for the Chinese-Style Black Pepper Lamb and while the texture was juicy, the sauce was pepper-y and it masked the actual taste of the lamb. There are other lamb options at the buffet that are far better, including one which is cooked in an Indian style.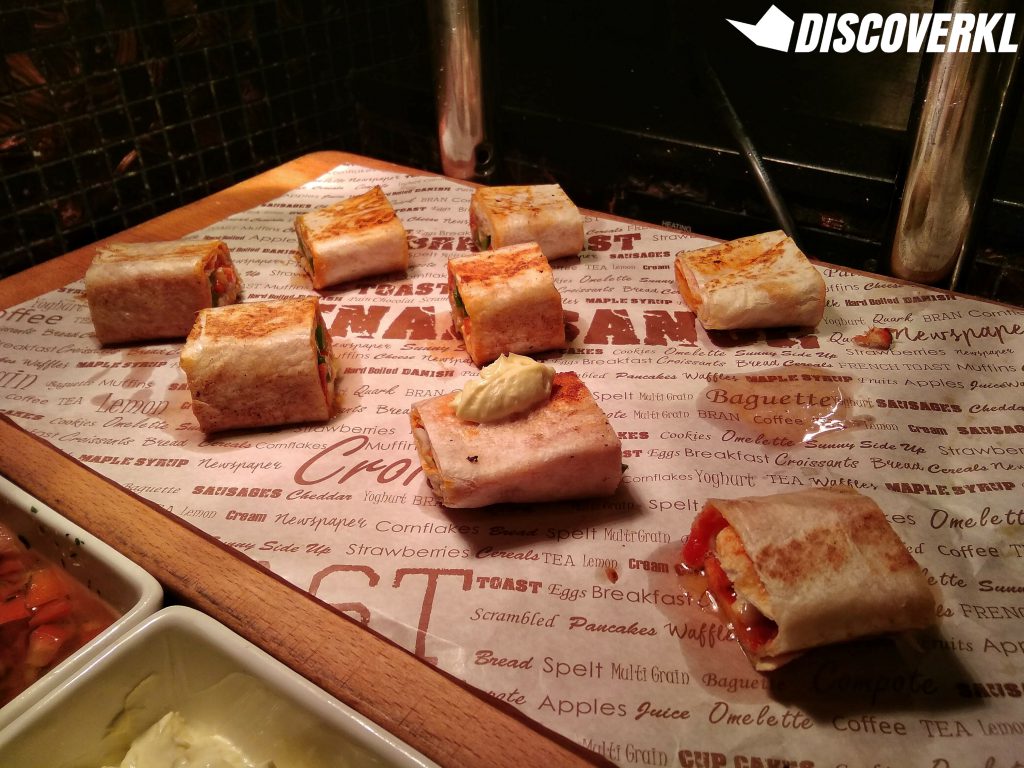 The Lobster Quesadilla might disappoint as there's hardly any lobster in it. I would know, as I examined the contents of the quesadilla. You'll get a morsel of lobster with each mini quesadilla but that doesn't necessarily make it a bad quesadilla as a whole. I enjoyed how the medley of vegetable it is packed with is crunchy and flavourful. Overall, it's a nice starter to have before moving on to the mains. One complaint that I do have though, would be how the wrap is slightly soggy and oily (note the oiliness on the sheet of paper that the quesadillas rested on), perhaps due to it being packed with too much sauce.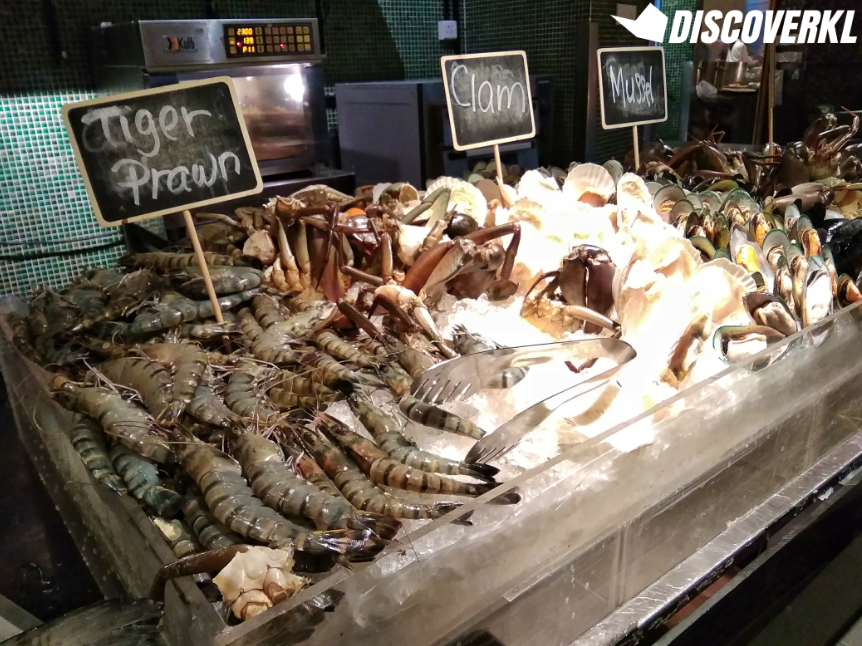 You can opt to get your seafood prepared by the chefs at TEMPTations too. There might be a queue but it's worth waiting in line for freshly-prepared seafood.
I chose the scallops. They were incredibly soft and lightly seasoned, maintaining its original flavours.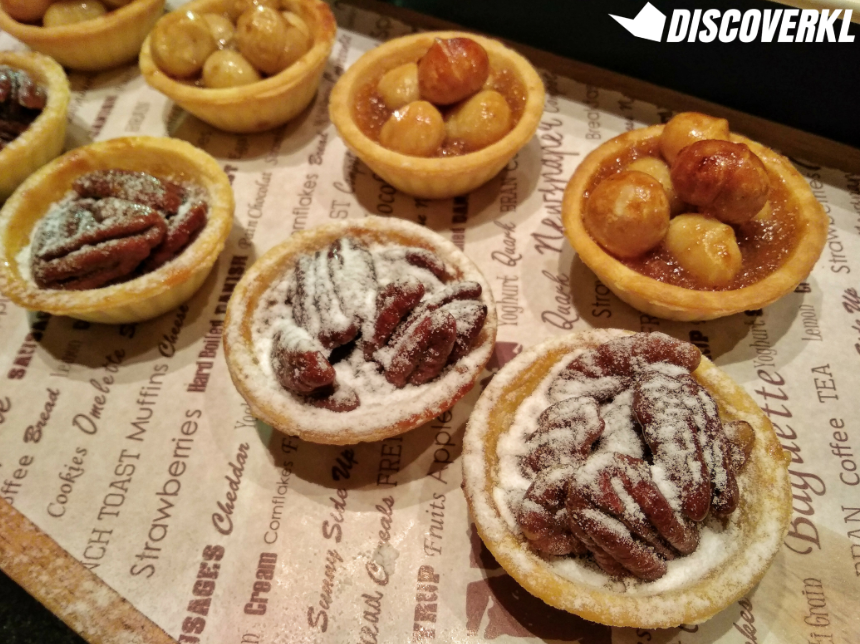 Next, we moved on to the desserts. The Pecan Tart was packed with whole pecans and was buttery as pecans typically are. The coating of icing sugar was a tad bit too much in my opinion. But that aside, it's actually a pretty rich dessert to enjoy, and a nice way to end your feast.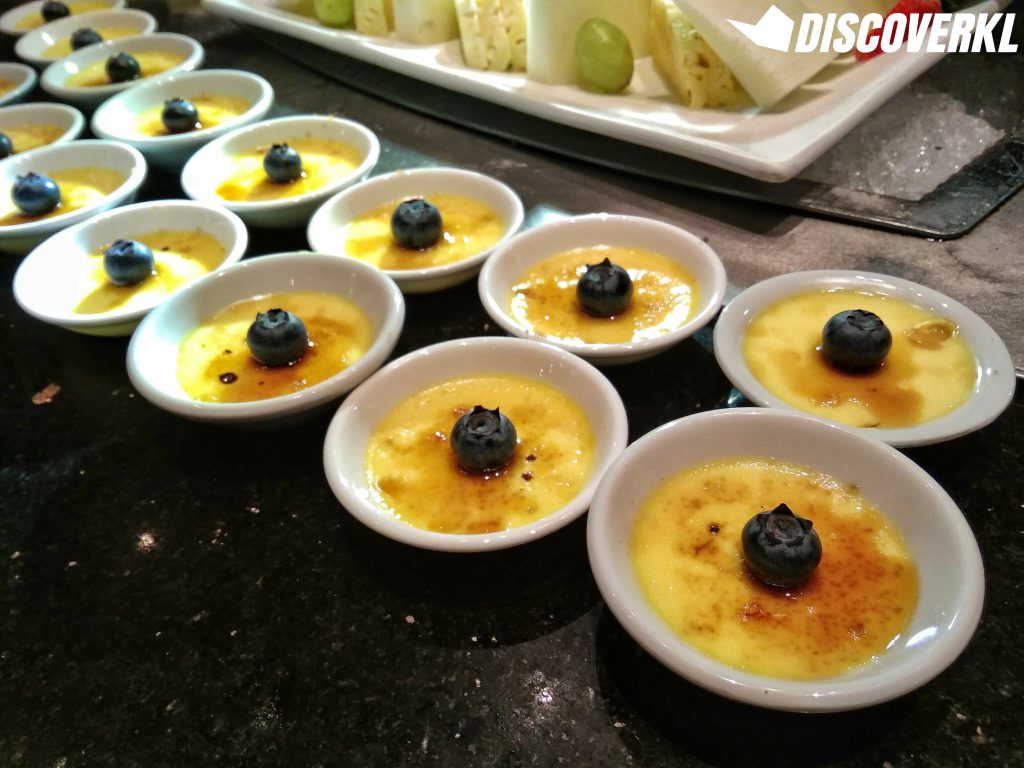 The Crème Brûlée was creamy and pretty good. We wished that the serving size was a little bigger, but no biggie as you can always go for seconds or thirds. No one's judging as it's a buffet after all. The dessert has a nice, strong vanilla taste to it and is not too creamy either.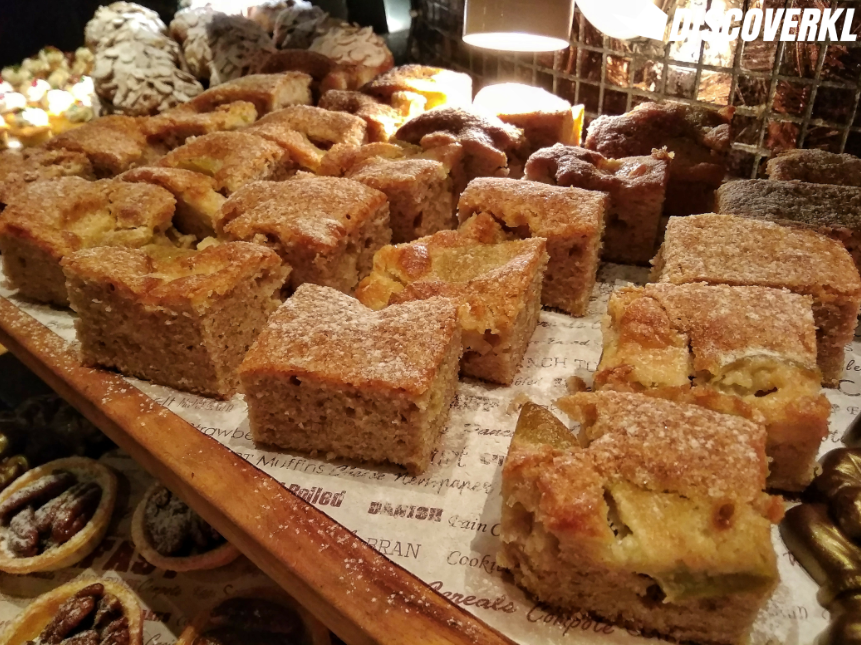 Dutch Apple Cakes are the epitome of Christmas and a must for authentic Christmas buffets. We love how TEMPTations included the dessert in this year's Christmas buffet. For the uninitiated, the Dutch Apple Cake has a strong cinnamon taste and TEMPTations' version has a melt-in-the-mouth texture that is not too dense nor filling.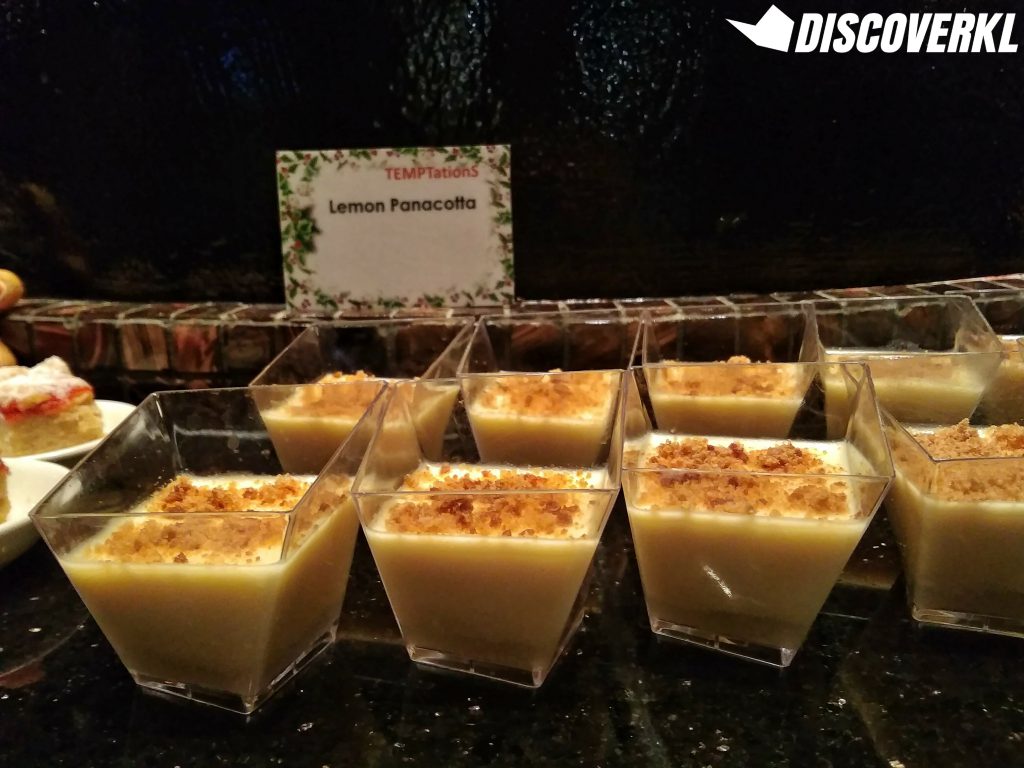 The Lemon Panna Cotta was creamy but the lemon tastes slightly artificial in my opinion. With the extensive dessert selection that the buffet had to offer, I'd recommend skipping this as there are far better choices.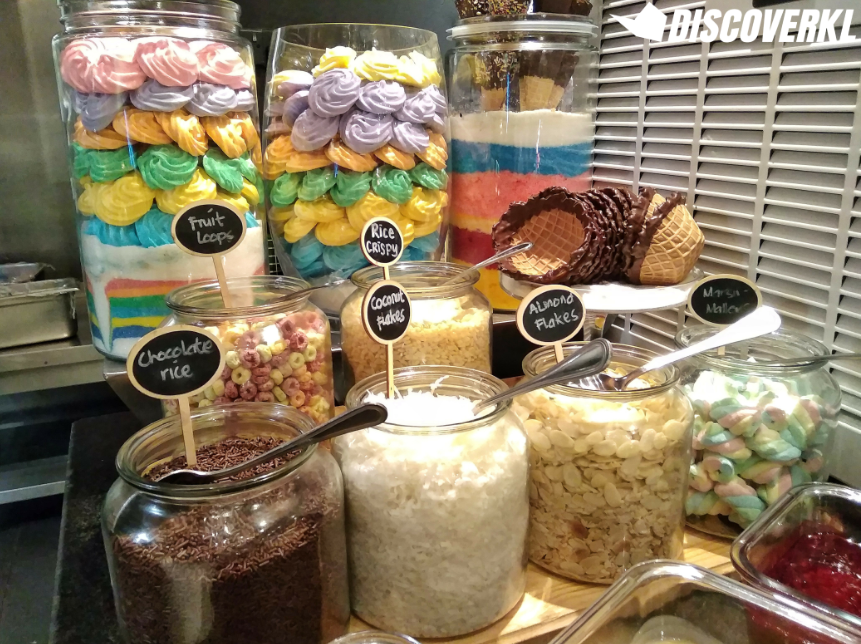 We ended our dessert feast at the Frozen Yoghurt corner. The frozen yoghurt was pretty good and in my opinion, is even on par with brands like Llao Llao. The handsome selection of condiment choices also helped. Among the selection, we found almond flakes, coconut flakes, chocolate rice, rice krispies and Froot Loops. As for the yoghurt flavours itself, there's mango, mixed and plain. We went for the mango and it proved to be a decent choice as it has a nice fruity flavour which thankfully, does not taste artificial.
Of course, there are far more options at TEMPTations' Christmas buffet. In fact, there are roughly 50 options in total and clearly, our team could not possibly stomach all. But from the dishes that we did have, our favourites were the Dutch Apple Cake, Scallops and Steamed Seabass.
If you're looking to enjoy a Christmas buffet at TEMPTations, or drop by for any of their buffet sessions for that matter (there's even a buffet specifically for seafood alone), drop them a line to make your reservation.
TEMPTations
Hours: 6am-11pm, daily
Address: Corner of Jalan Sultan Ismail & Jalan Ampang, Kuala Lumpur
Website: TEMPTations
Tel: 03-2771 6692