There's just a certain adrenaline rush that comes from racing cars.
Perhaps it's the idea of feeling completely invincible as you tear through the streets at top speed with the wind in your hair.
While it won't be possible to do this in an actual car on an actual road, you can indulge in a similar kind of rush by going gokarting instead.
It's not a new sport but clearly, it's a timeless one.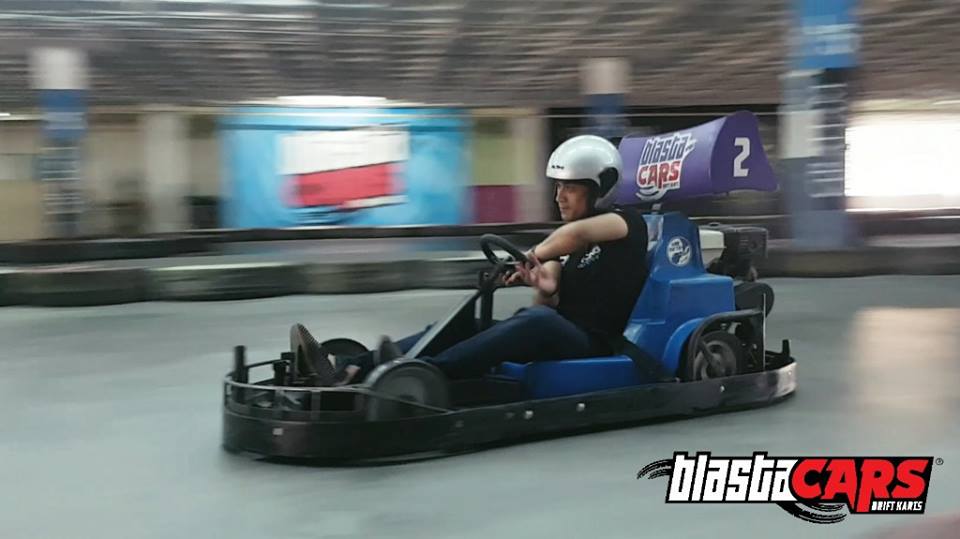 And what makes indoor gokarting space Blastacars unique is the fact that they are not just meant for a casual spin around the course, it's meant for DRIFTING!
Located on the 5th floor of Sungei Wang Plaza, the karts used at Blastacars have actually been developed in New Zealand in 1987 and its tough built and powerful engines makes it easy to race around the track.
In fact, the karts are hand built in New Zealand and adhere to their strict safety standards.
The 200m-track is built with a slippery surface so sliding and drifting around the corners is made simpler.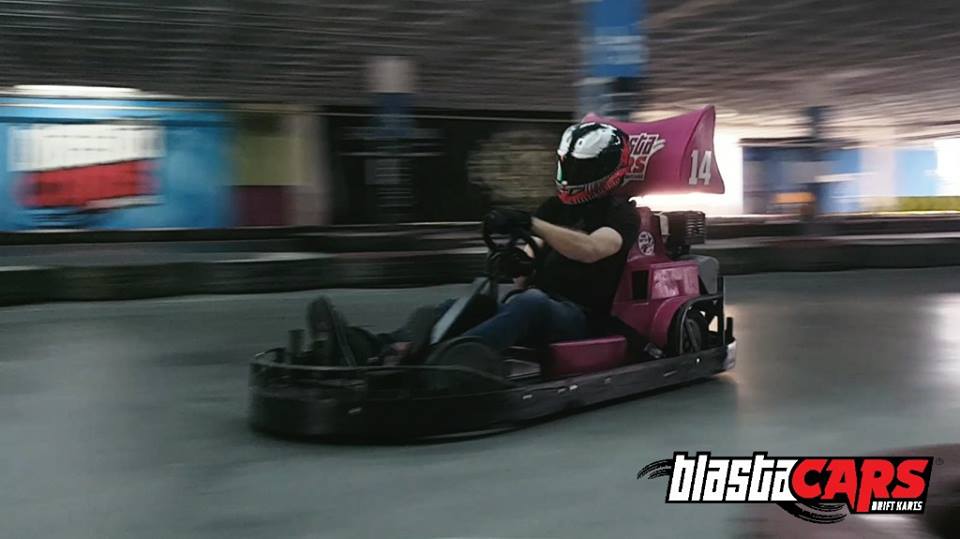 The fact that the entire course is indoors also means that you can race in spite of rainy or humid weather.
Whether you've been racing at gokarting spaces all your life or this is your first time, Blastacars caters to different levels of expertise, from beginners to professionals. All racing gear will be provided as well.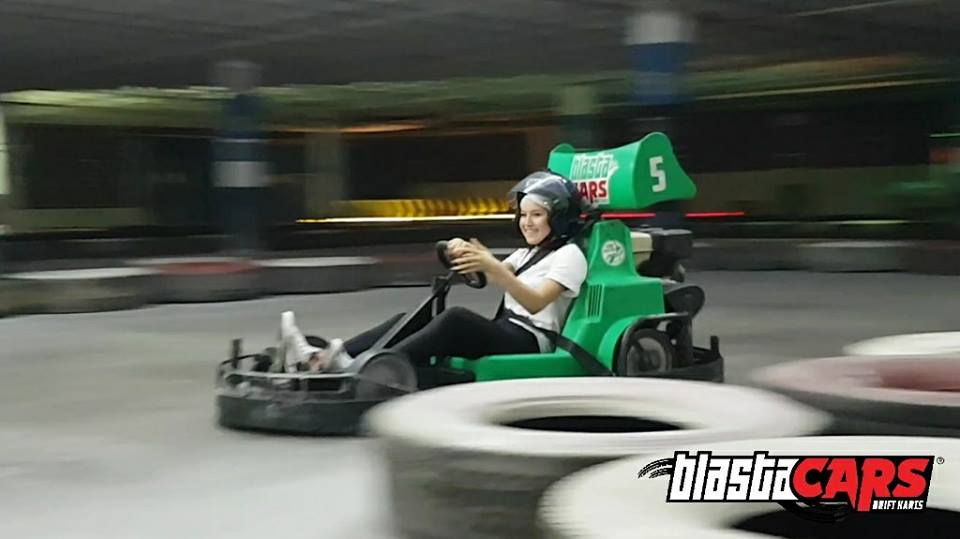 "Our karts have 3 speed settings, Novice, Advance and Pro. Our pro karts, with their powerful 390cc Honda engines offers an adrenaline pumping experience but you need to prove you can handle this power first! Come in and show your skill on our Advance speed 270cc karts first. Once the staff thinks you are ready, they will award you with your 'Black Card License' allowing you to race on the more powerful karts," Blastacars mentioned on their website.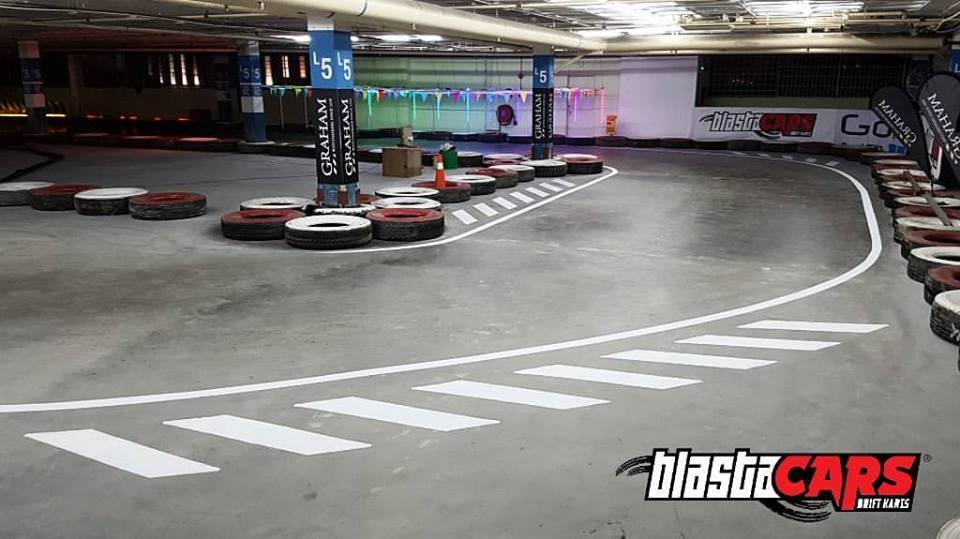 For 10 minutes of drive time, novice drivers (beginners) pay a fixed price of RM60 while advance (intermediate) drivers pay a fixed price of RM90. Pro drivers (expert level) pay a fixed price of RM100.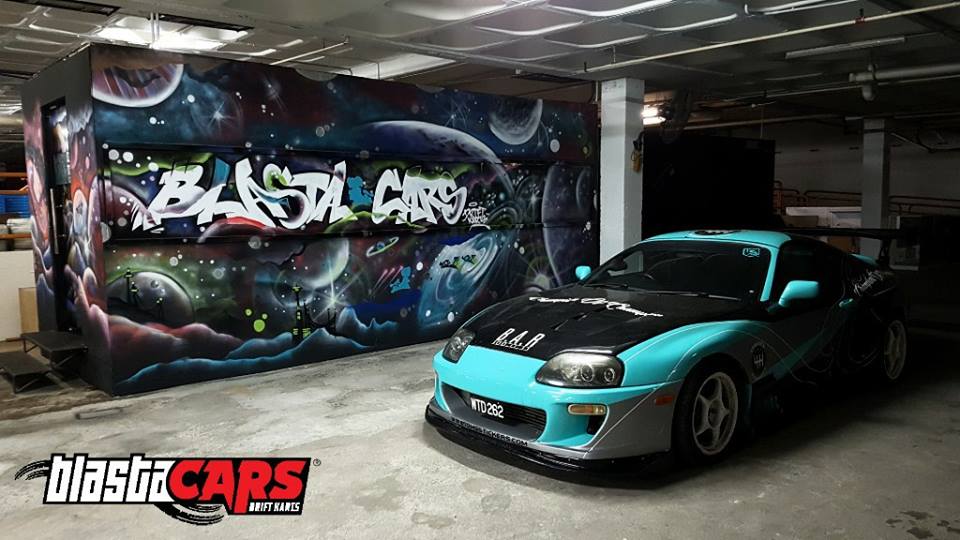 If you're not ready for the actual course just yet, opt to play the triple screen race simulator where there will be 3 screens displaying an open road simulation. Their triple screen race simulators are available for linked play or online competition and the race simulator room has 4 machines. The triple screen race simulator is priced at RM60 for 30 minutes and RM100 for 60 minutes.
But for the maximum level of adrenaline and excitement, we'd suggest heading straight for the go karts!
Blastacars
Address: 5th Floor, Sungei Wang Plaza, 111, Jalan Sultan Ismail, Bukit Bintang, 55100, Kuala Lumpur
Website: Blastacars
Tel: 012-887 8485
All Image Credit: Blastacars