Getting tired of the hustle and bustle of the city? If the answer is yes, get in your car and take an hour and a half drive (from the heart of KL) to Jenjarom for an epic meal, and an experience of a lifetime.
Jenjarom is a village located in Kuala Langat. It is known for its Fo Guang Shan Dong temple but besides that, there's a limited amount of IG-worthy spots that this village could offer. That is where Nightbus 127 comes into the picture.
Back in the days, there weren't much transportation services as compared to today. Nightbus 127 used to be known as the only transportation for residents to move around town in the area of Banting to Klang and vice versa.
After years of being the main public transportation service for this little town, the iconic bus has been turned into a restaurant. Regardless of how far we are from the olden days, I am pretty sure that going back in time would be an incredible experience for us. So if you are an antique and vintage enthusiasts, then you are definitely in for a treat.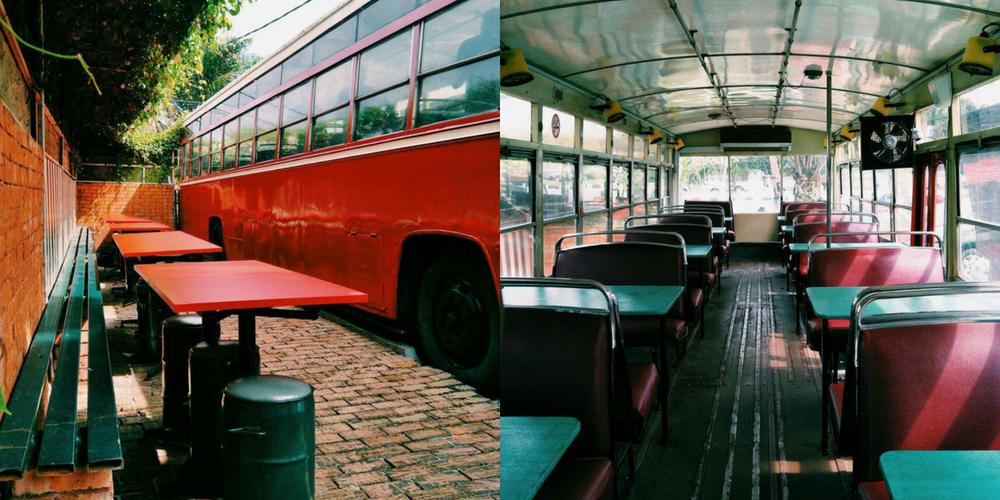 Distinguished amongst the rest and standing out from other hipster-like cafes, this bus is pretty much the main highlight of the town. I mean, come on – dining inside a vintage bus? Who gets to experience something like that everyday? With its old school, vintage decor and disco lights, it is quite quaint, something you won't see everyday that's for sure. Passengers, or should I say, customers can choose to enjoy their food, either inside the bus or outside of the bus – for a change of scenery.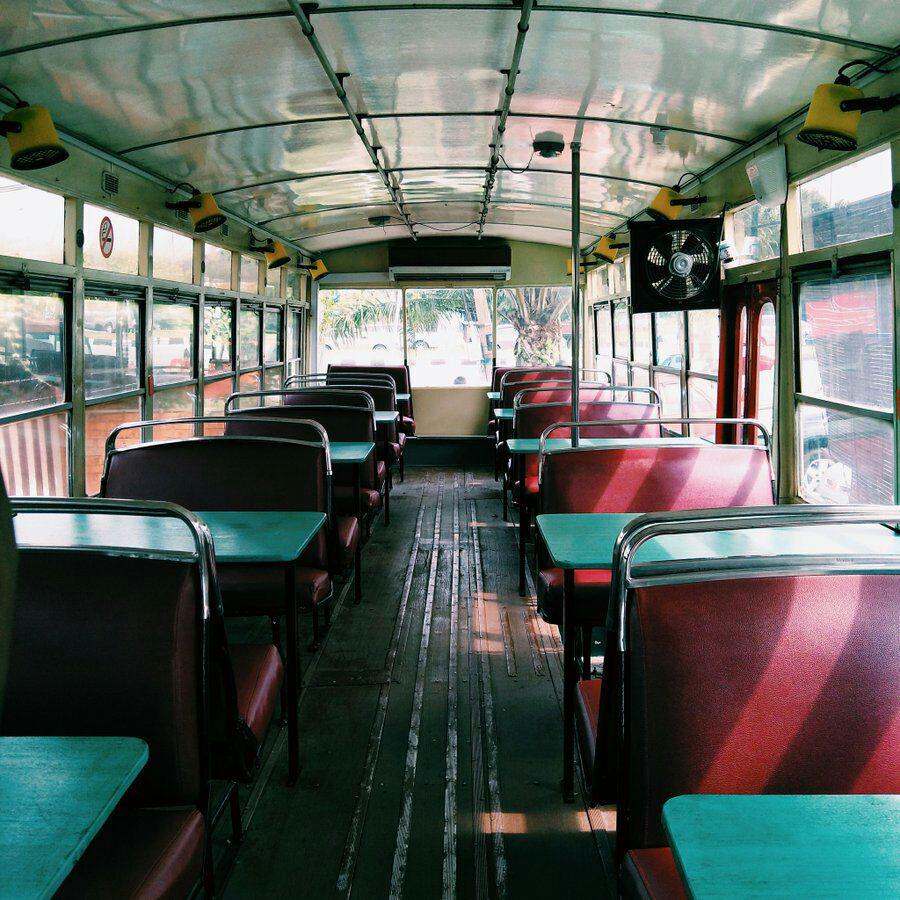 Inside, you'll find that the bus has been renovated slightly but the plush seats are retained – the only main difference is how passengers are facing each other and there are tables in between them.
Outside, there are tables positioned right beside the bus where guests can enjoy a more spacious environment – but let's face it, it's a whole lot cooler to take a seat inside of the bus.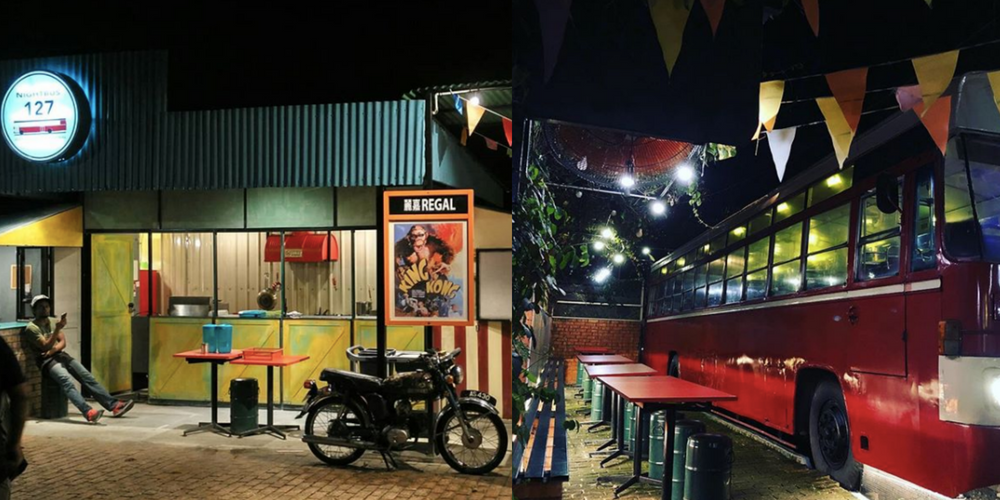 The bus focuses mostly on Western cuisine with a touch of Asian flare. Portion sizes here are quite huge. Everything about this place is quite different from what we are all familiar with, to be honest. So I reckon that this spot is quite worth the drive. You'll be able to take yourself back in time, and also enjoy the fact that you are dining in an actual vehicle, rather than just a regular restaurant – if you know what I mean. Overall, this place is a must-go and it's intriguing to think how else they could elevate this bus experience for guests in the near future.
Nightbus 127
Hours: 5pm-12am (Sundays-Thursdays); 5pm-1am (Fridays-Saturdays); Closed on Tuesdays
Address: Lot 389, Jalan Klang Banting, Batu 13 Jenjarom, Selangor
Website: Nightbus 127
Tel: 011-2626 4127
Feature Image Credit: @gayatravel