Flashback to a year ago and I used to work with a relatively small team.
There were 8 of us in the office and we never knew what it was like to have to combine tables when heading out for meals together.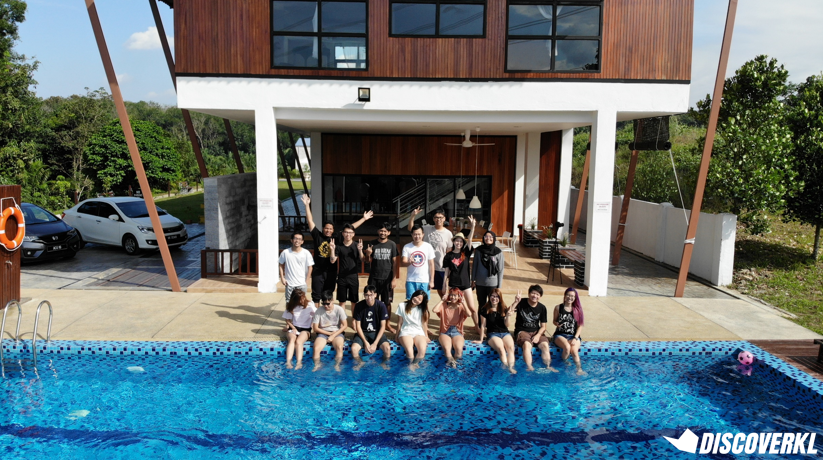 Our headcount doubled when we recently welcomed more colleagues into the GRVTY Media Malaysia family—which comprises of DiscoverKL, Vulcan Post and Millennials of KL.
And we figured, what better way to get to know our new colleagues than a trip to The Cedar At Bidor, a holiday home that's only a 90-minute drive from the city.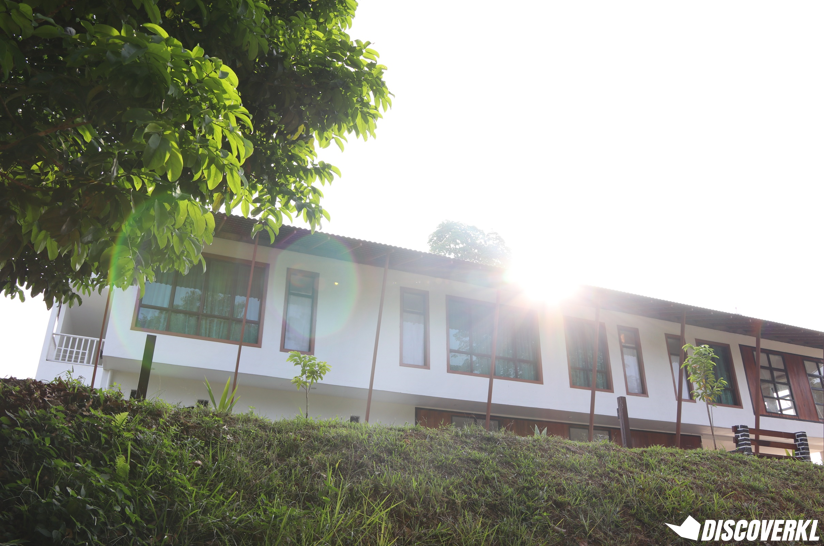 We got our Instagram followers to join in the fun too with our ongoing This Or That polls which would ultimately factor in to the decisions made for certain aspects of the trip.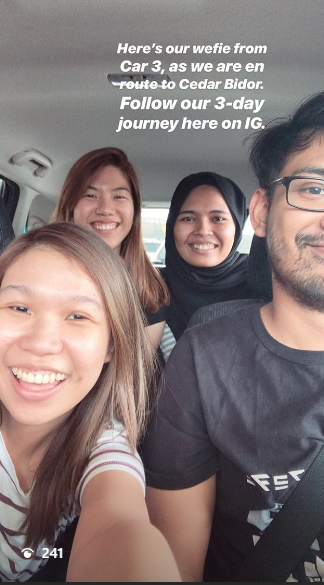 On the morning of, we packed our bags into 4 separate cars and started our journey down to Bidor.
Unfortunately, we got Amran as our driver. No complaints about his driving skills but the boy definitely needs to work on his taste in music. #SorryNotSorry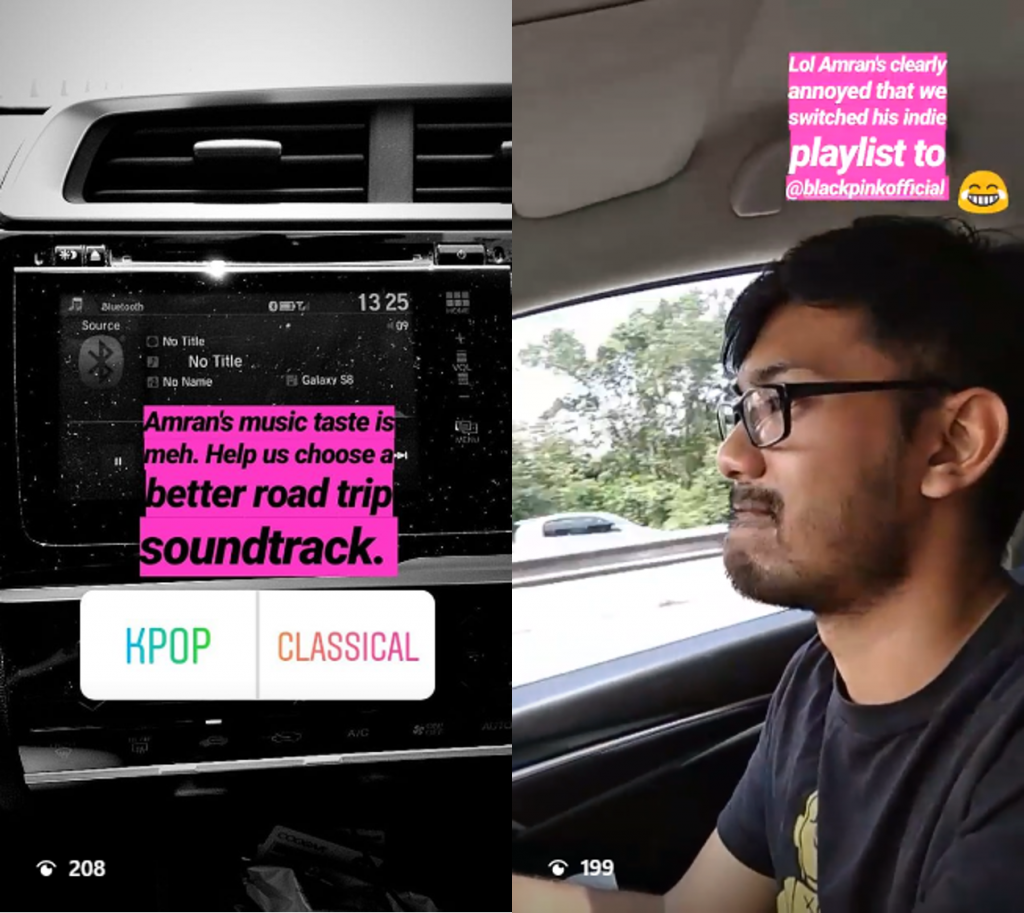 Rather than surrendering to 90 minutes of yawn-inducing indie songs, we got you guys to vote in on whether we'd listen to classical tunes or K-Pop instead.
Much to Amran's annoyance (and our car's mini victory), the vote was for K-Pop, and Blackpink became our roadtrip soundtrack.
It wasn't till half an hour later when we got you guys to weigh in again with your votes—this time, on whether Amran gets to stop at an R&R for a pee break or just go the ol' skool roadtrip way: use a bottle.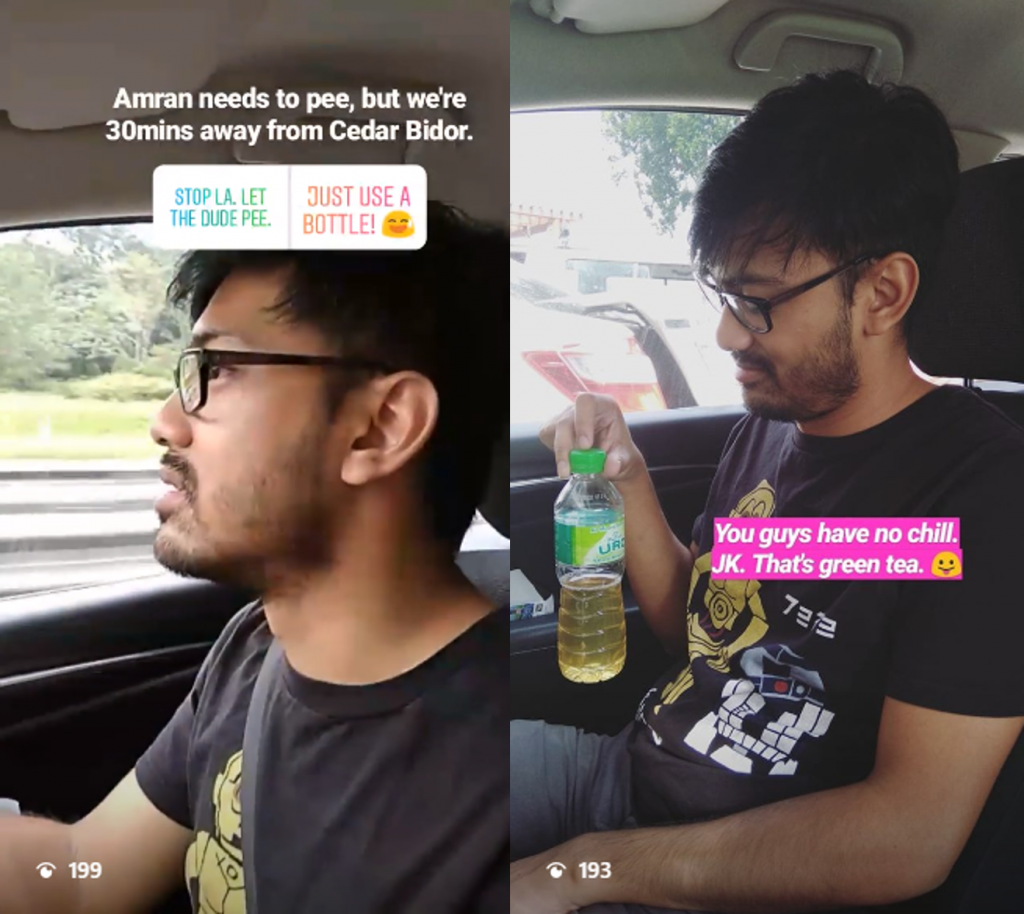 Though the general vote was for Amran to just use the bottle, we decided to spare you guys the gross reality by having him hold a bottle of green tea as proof. You're welcome.
And can we just say, it looks pretty damn real too.
Of course, when we got to The Cedar At Bidor, Amran had his pick of any one of the bedrooms with its own en suite bathroom.
There were 8 bedrooms in total and they are all located along a single hallway on the 2nd floor. Each room is furnished with a connecting bathroom, complete with a rain shower and bath and body products.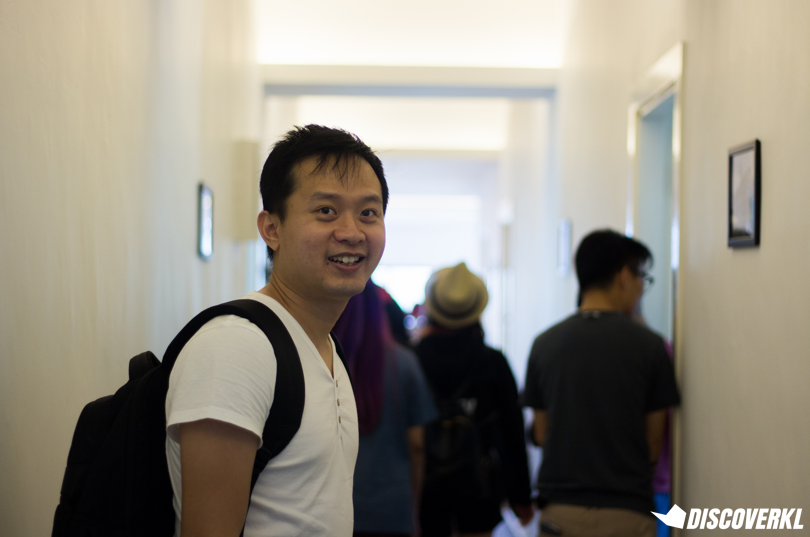 As the rest of us took the opportunity to freshen up, we heard the sound of pool balls knocking about on the table—as it turns out, the guys have discovered the pool table and are now crowding around it.
With the competitive spirit in the air, there wasn't a better time for another IG poll question.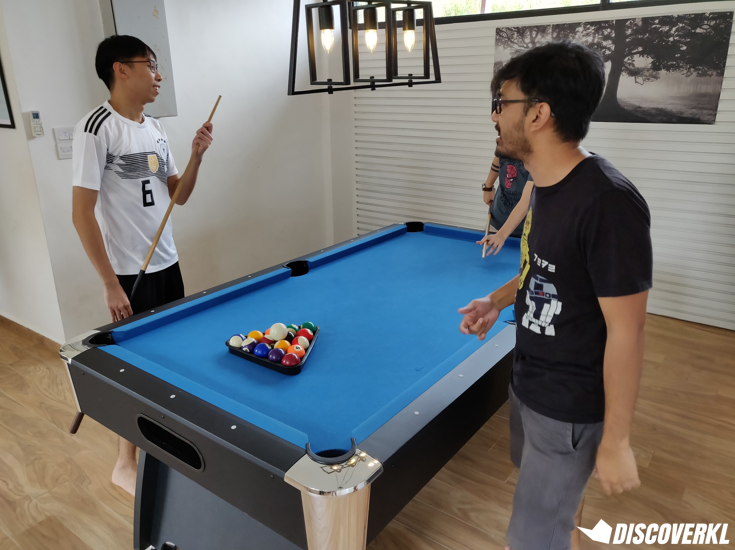 It was simple enough.
While Justin and Dale were busy playing a round of pool, we got our followers to vote in on whether they agreed that the loser would spend a night on the couch.
It came down pretty close but Justin ultimately won and Dale got to sleep on the couch. To be fair, Ven Xhin did offer him her scarf so really, it wasn't all that bad.
The holiday home offers a host of other activities such as a swimming pool, karaoke and a BBQ pit but we brought along our own card and board games to pass the time.
Pro Tip: It could get pretty humid in the house during the middle of the day but the gentle breeze by the dining hall makes it the perfect spot for an afternoon of card games.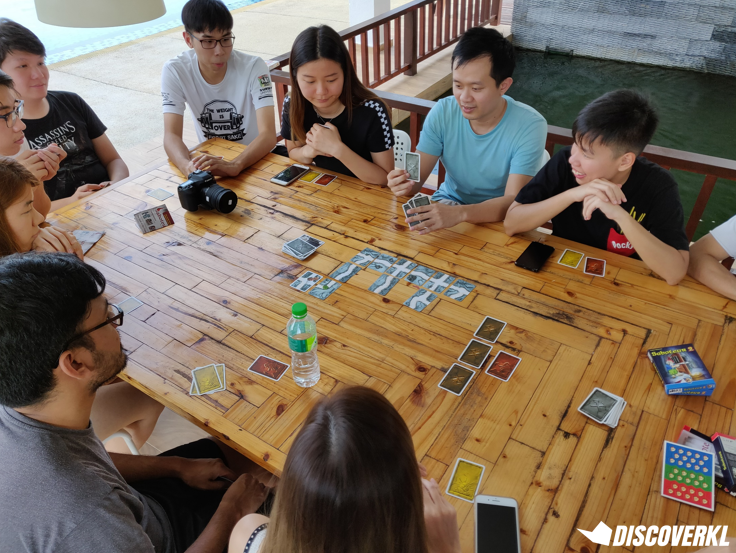 It was also during a round of One Night Werewolf and Saboteur when we found out who amongst our team made good liars and who can't lie to save themselves.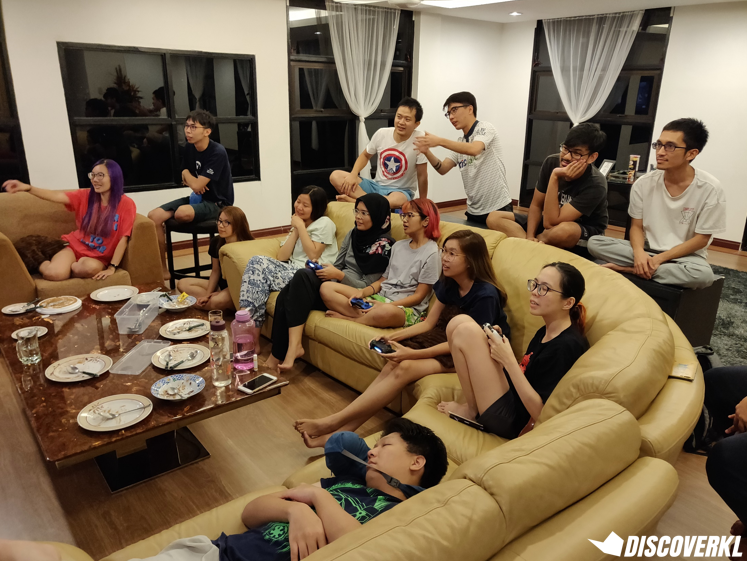 As the sun began to set, we settled in for the night and while most of us had a pretty blissful night of rest, one stayed awake, tossing and turning in her sleep.
Sammi revealed the next morning that the sound of nature was deafening and I laughed, but I too experienced it on the 2nd night when all of a sudden, the tranquil sounds of nature became far too much.
If you're the sort to be bothered by crickets and cicadas, bring along some ear plugs.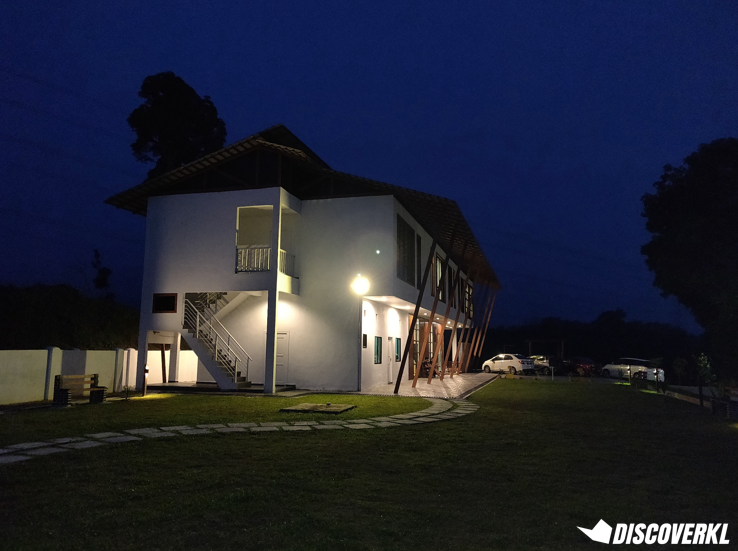 We stayed in for breakfast the next day and Sarah graciously got up early to do the prep work for our breakfast of eggs, burger patties and a vegetable medley.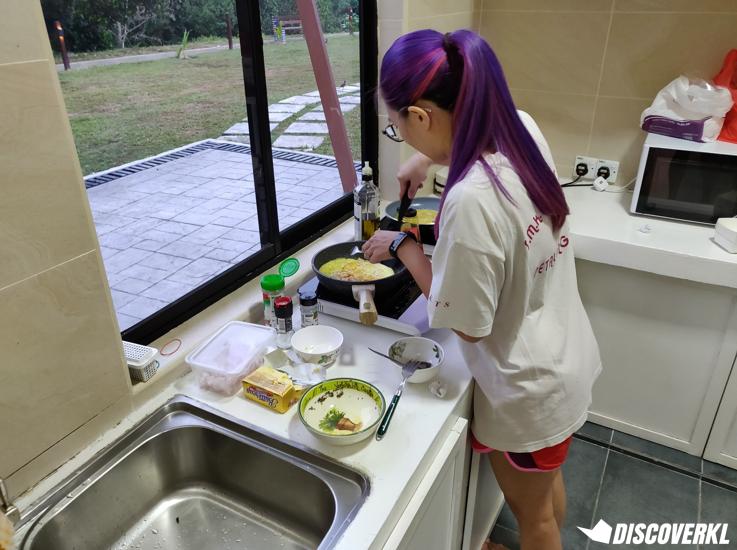 Whilst there are a myriad of makan options around the area, the holiday home is well equipped with the basic cooking utensils. If you're looking to whip up a simple breakfast, The Cedar At Bidor's facilities more than suffice. In fact, you can do your grocery shopping at the stores that are not too far away from the home.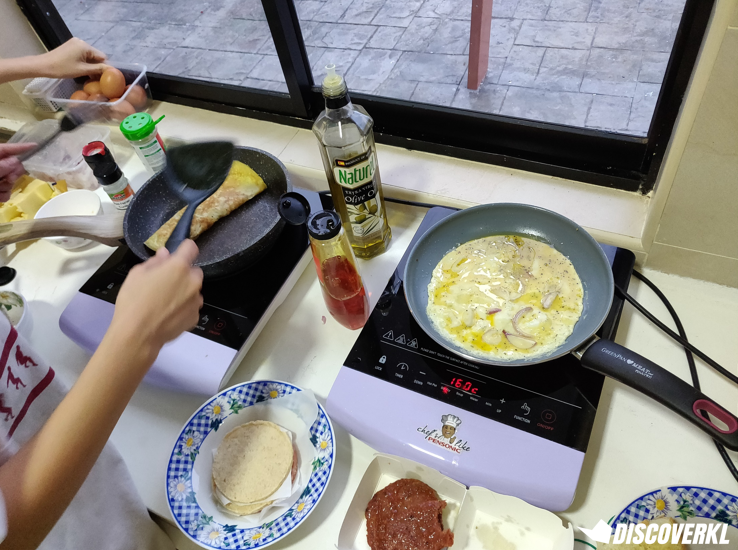 Right after breakfast, we packed our bags for a morning by the Gepai Falls, which is only a 10-minute drive from the home.
Before we left, we got you guys to weigh in on what we should include in our waterfall survival kit.
Sunscreen and towel's the basic starter pack but we had a savage edition that included a sock and spoon too.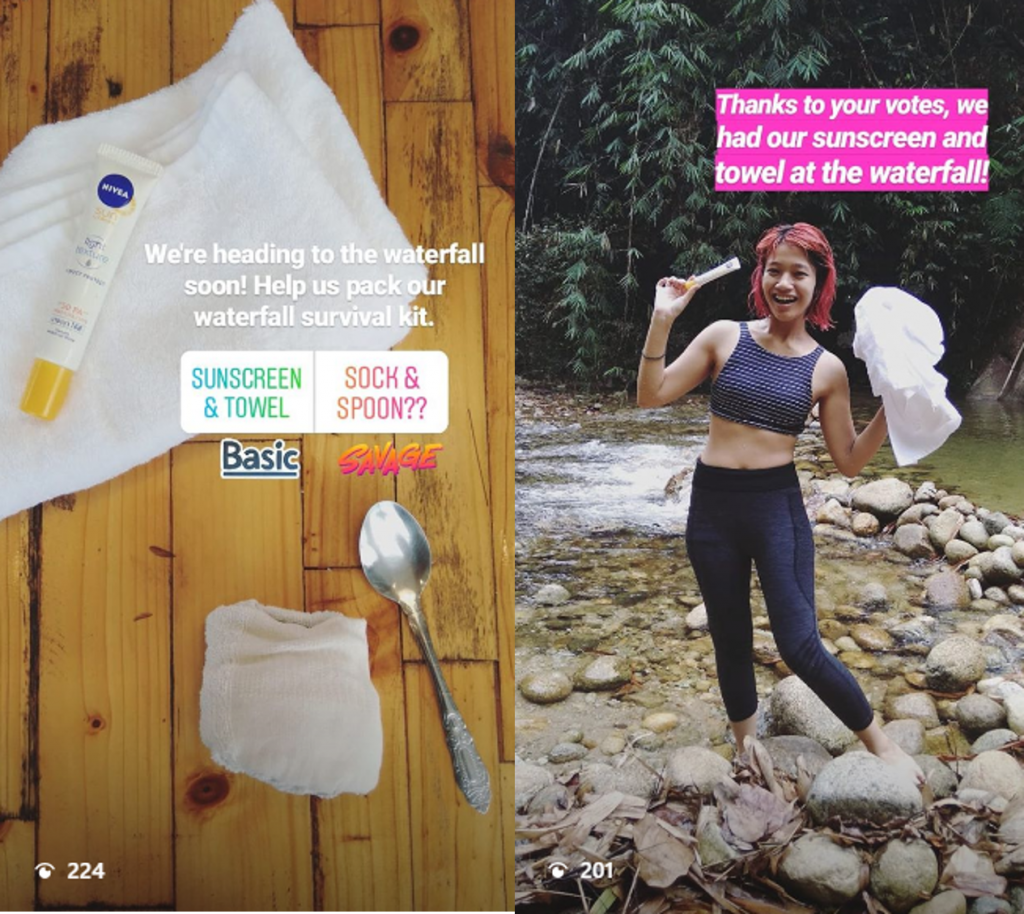 Fortunately, our followers weren't quite as mean and we had our sunscreen and towel in the end. These came in handy when we dipped into the clear water for our influencer shots.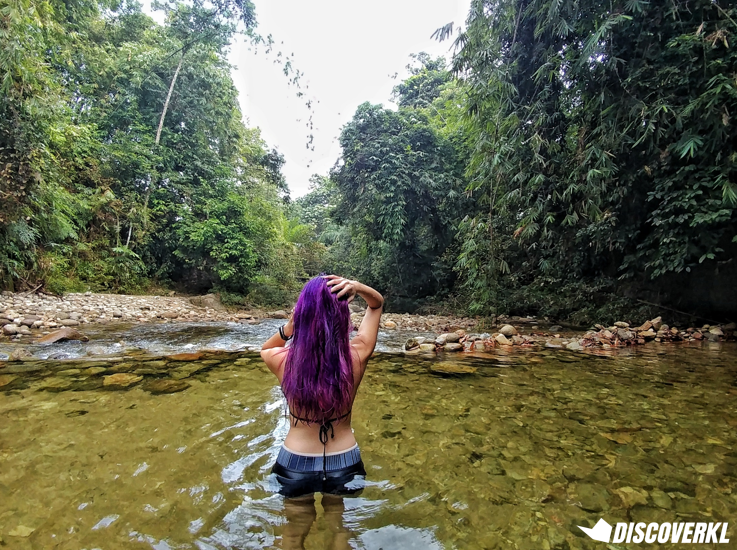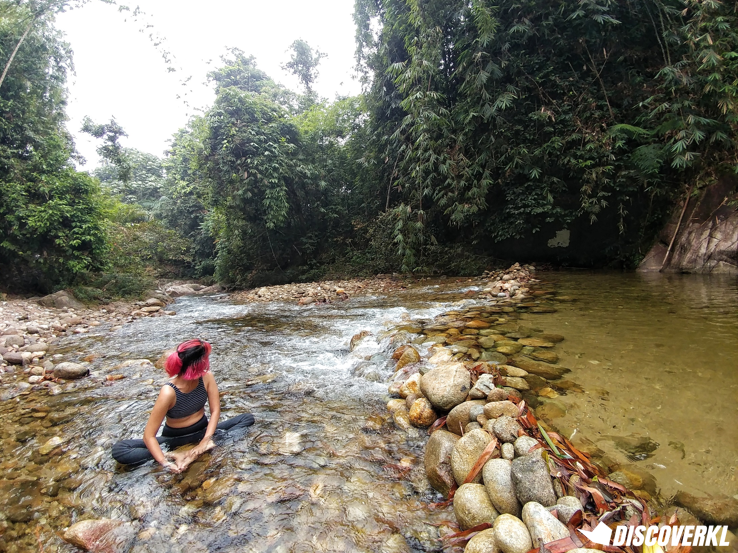 Pro Tip: Though the water may appear clear, we noticed a signboard which mentioned that the water is not safe for consumption and just to play it safe, those from our team who had open wounds chose to stay out of the water.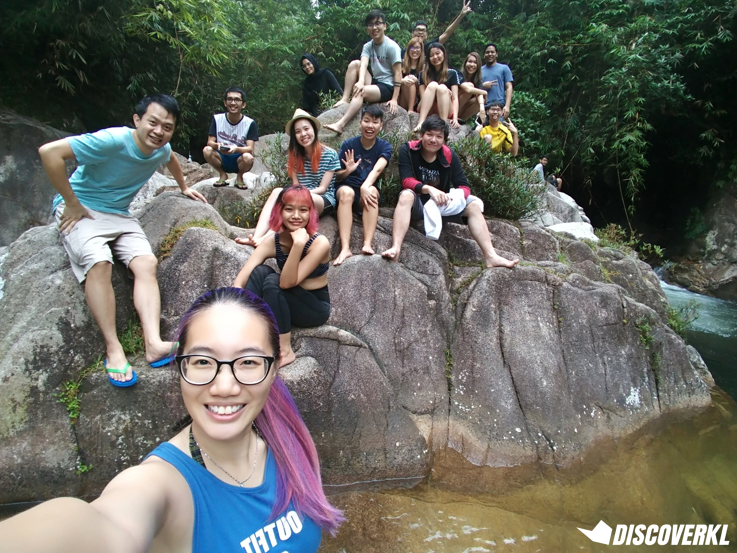 As we dropped by on a weekday morning, there were no other people in sight but we would imagine it to be a little more crowded with families during the weekend. If you have the chance to drop by, opt to do so on a weekday morning.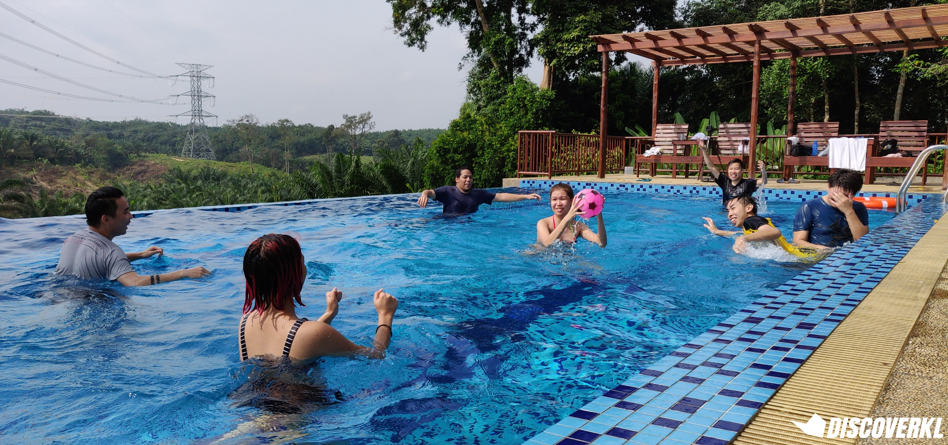 When we got back home, some of us decided to play in the pool, considering how we were already soaked through.
The infinity pool gave us some serious views and as it wasn't too deep, even those from our team who couldn't swim got into the pool for some games—there's a float in the pool for added safety.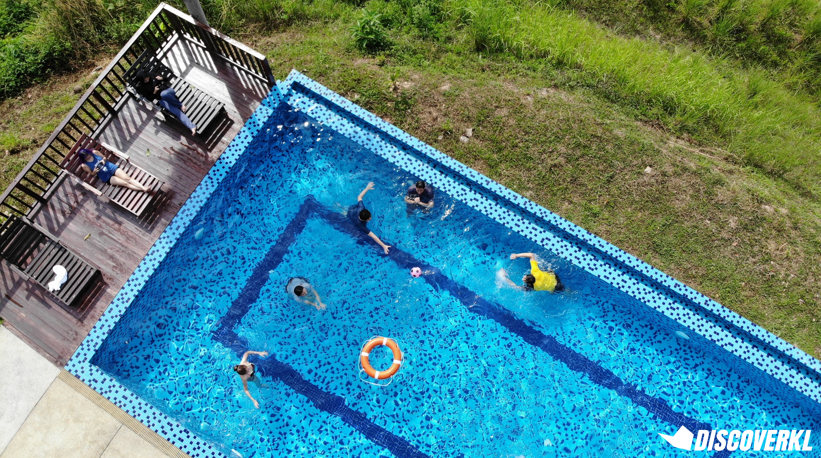 Epic pool-time aside, it's not just fun and games.
We worked a little during the mornings and though the killer views were a little distracting, we managed to get some work done. If you're planning on a full-on workcation though, do bear in mind that there's no WiFi available and you will have to use your own personal data connection.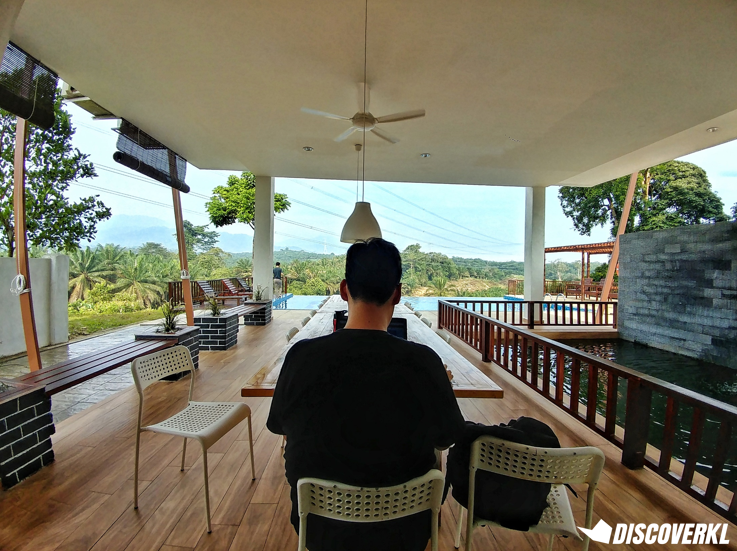 After a blissful morning by the water, we headed out to fill our growling tummies and drove out to Tapah for some halal Chinese cuisine.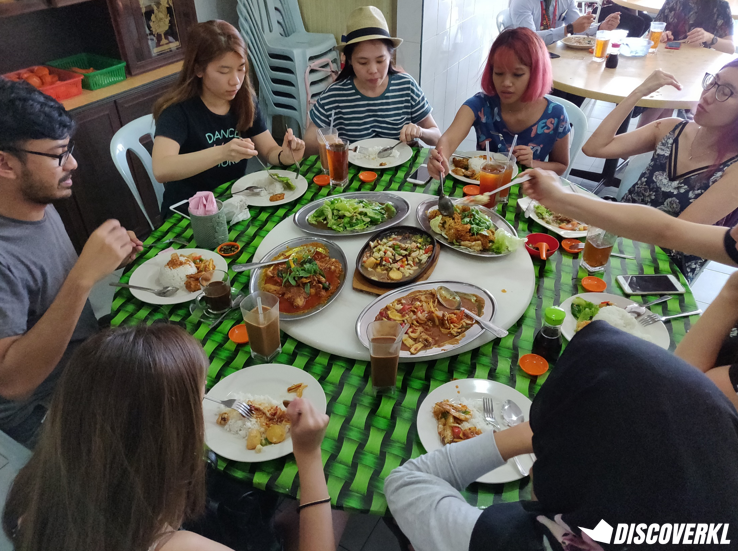 If you're spoilt for choice, you can find a personal recommendation of best eats in town at the Cedar Bidor website.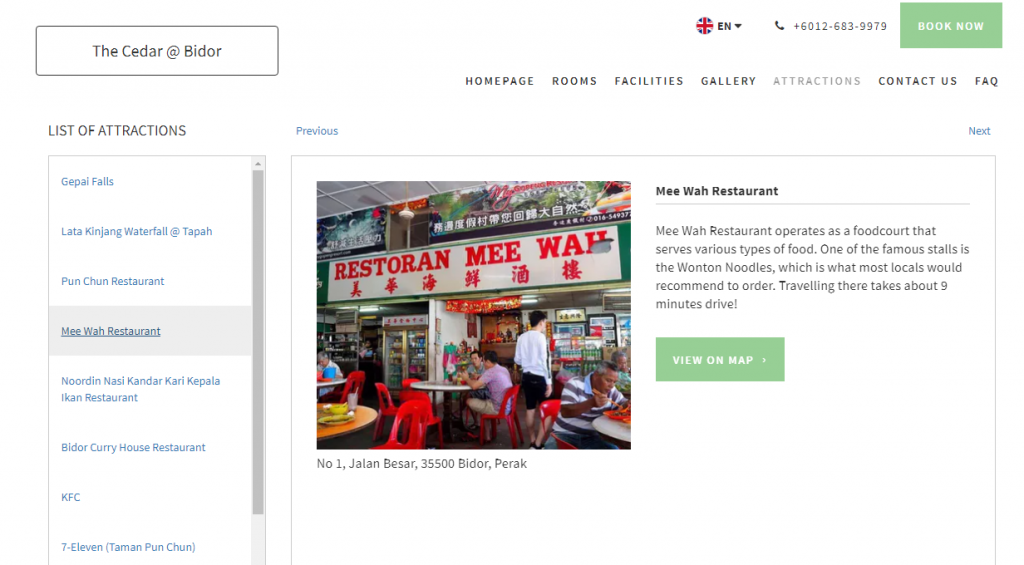 When we got home, we began our prep work for the BBQ session. The staff at The Cedar Bidor are very accommodating and they drove by with some extra coal when we dropped them a call.
We were also told that the BBQ pit comes equipped with its own sound system so we hooked up our Spotify playlist for some chilled vibes.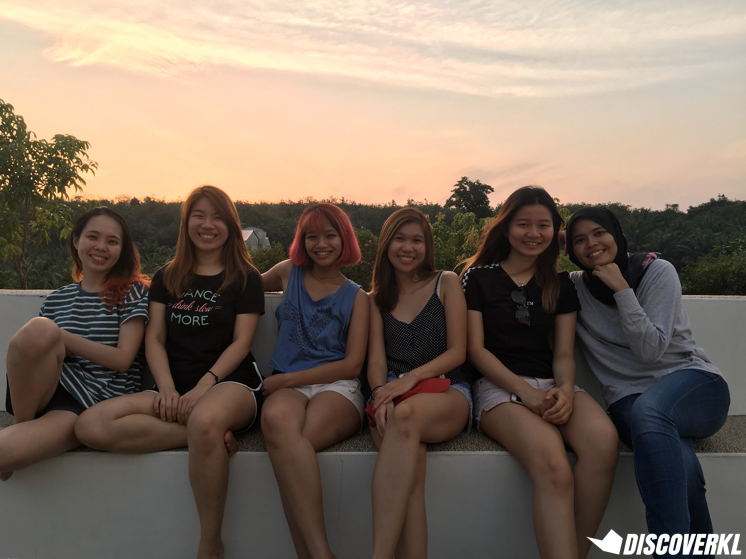 A beautiful orange-hued sunset greeted us as we enjoyed our meal and it lent some much-needed dreaminess to our pictures.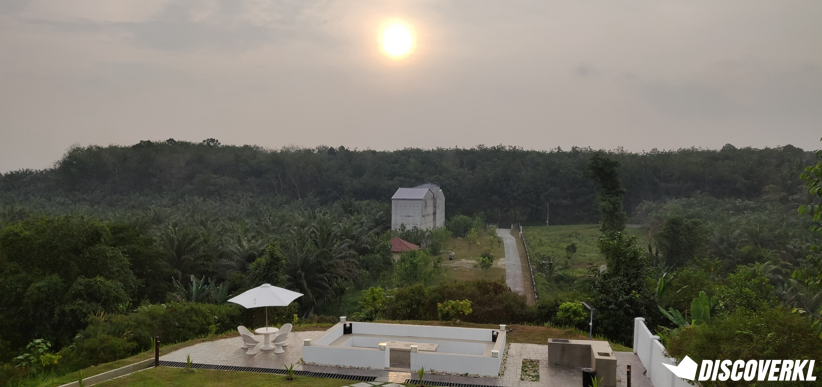 We didn't want to hog all the fun though so we got you guys to join in too with votes on how much bird's eye chilli sauce we should have with our grilled chicken.
It was clear that the consensus was to go as spicy as we could and Iylia volunteered herself as tribute as she personally enjoyed spicy foods. What she underestimated was the spicy kick from the Bidor bird's eye chilli sauce.
It's a good thing then that Iylia's spice tolerance is higher than most because all she had to endure was a minute of panting.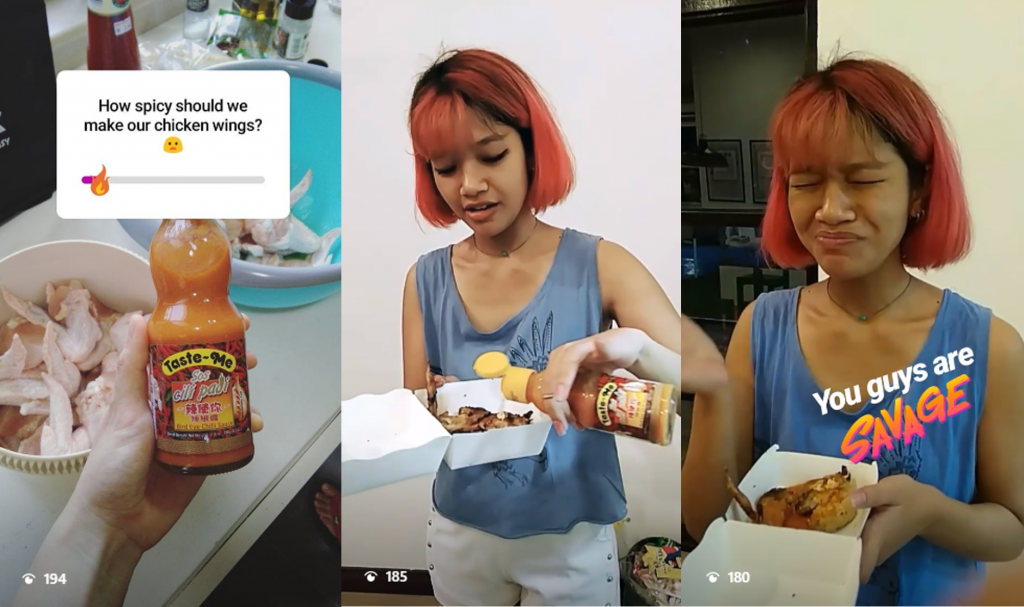 Considering how it was our last night at the holiday home, we wanted to go out with a bang and a late night (or early morning) dip in the pool sounded like a good idea at the time.
Our followers voted between an 11pm or a 4am swim and the poll results leaned towards the wee hours of the morning.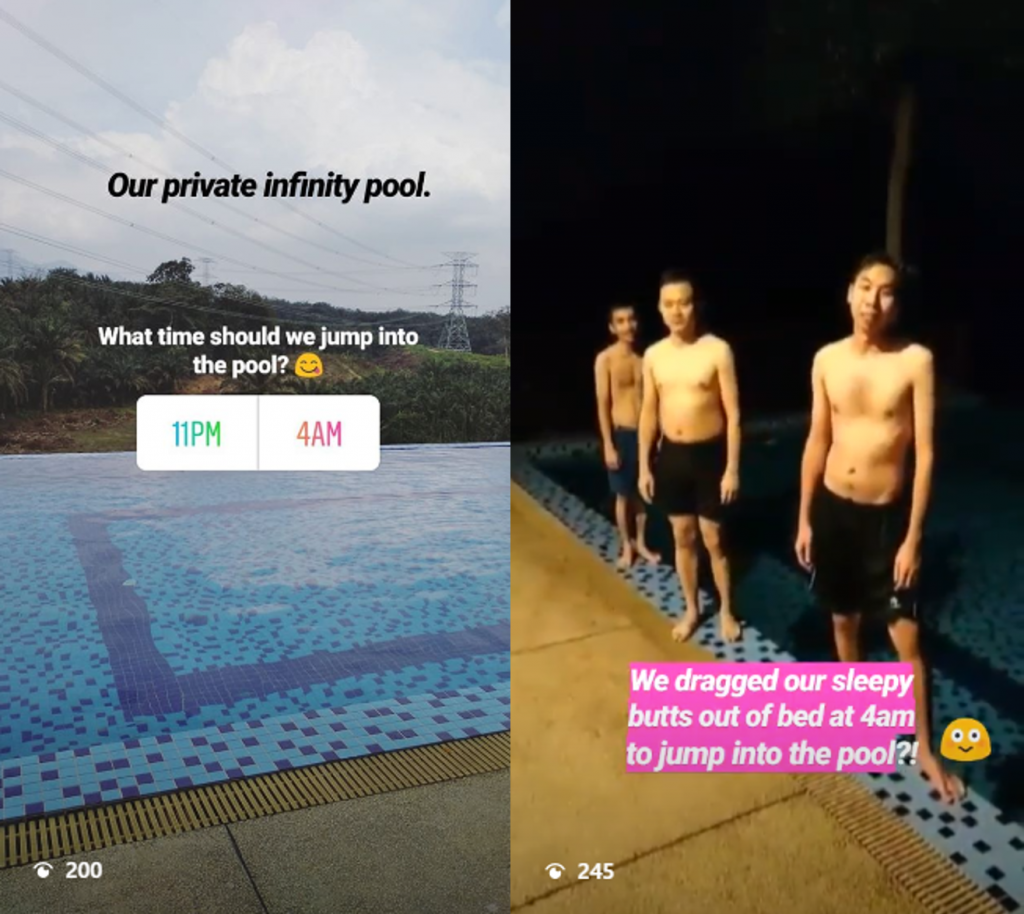 I was told that the water's extra cold at 4am. Fortunately, I wasn't the one who did the jumping.
With a little coercing, I managed to get Justin, Bing Han and Hanif to take the plunge. The trip, though short, was a pretty memorable one and the holiday home, with its facilities, made for an eventful stay. One thing's for sure, we were never short on fun.
If you're looking to book your very own staycation with your kakis, check out The Cedar Bidor's website or drop them a WhatsApp message at 012 683 9979.
Meanwhile, if you enjoyed our This or That polls on Instagram, let us know in the Facebook comment section below!