Let's face it, makeup and beauty products are only as amazing as their packaging, amirite?
A lipstick can be of a gorgeous shade and have beneficial properties for the lips, but if it's encased within a boring-looking tube, it probably won't sell as well it could.
Knowing this, Malaysian brand, Luxy's Bath & Co. leverages off of their fancy AF lipbalm tubes that you might just mistaken for a lipstick.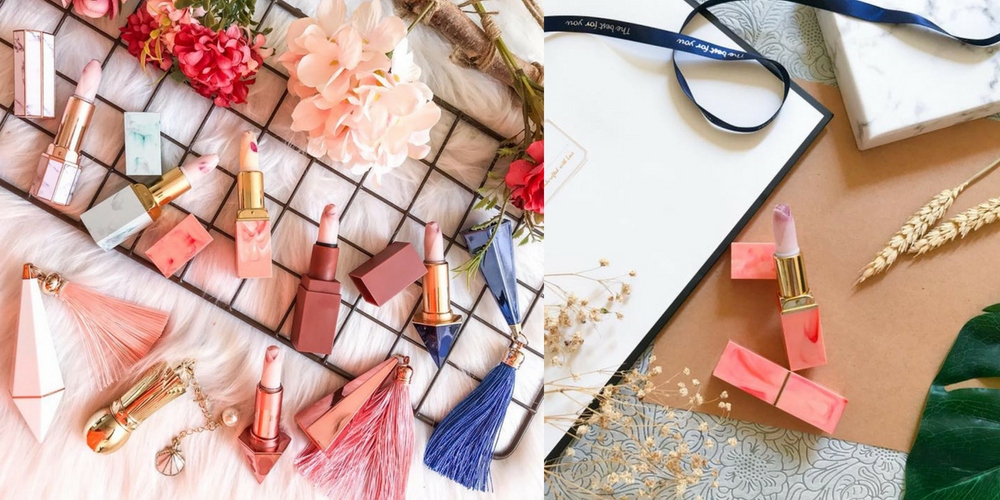 The variety of cases range from marbled ones in pastel shades of pink and blue, to diamond-shaped lipbalm tubes, complete with tassels.
There's also the gold seashell range where you'll have a little seashell dangling from your lipbalm tube like a mini keychain.
Whipping them out from your handbag would be pure bliss and you'd likely want to use it as often as you can. Just be ready to answer questions because your friends are bound to be curious about the gorgeous lipbalm in your hand.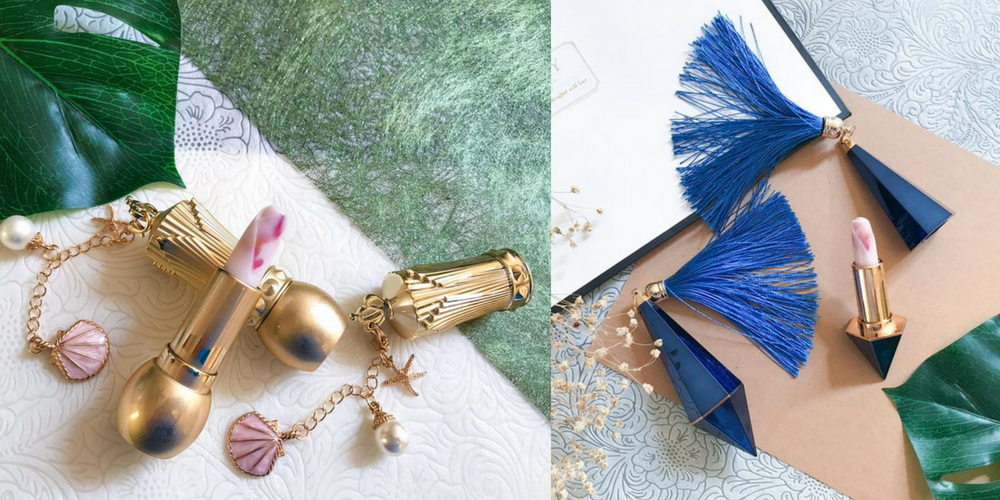 Each lipbalm is a handcrafted organic one which is made from rosehip oil, avocado oil, coconut oil, and grape seed oil. Besides being packed with ingredients like cold pressed natural oils which are good for you, the lipbalms also offer a natural sun protection for your lips.
The lipbalms are infused with a choice of lavender or lemon orange essential oils to give it that intoxicating scent that'll make you feel like coating your lips with yet another layer of lipbalm. Luxy's Bath & Co.'s lipbalms come in 2 flavours:
1) Organic Beetroot infused with Lavender essential oil
2) Organic Raw Honey infused with Lemon Orange essential oil
The lipbalms do not contain any harmful ingredients and thus, should be used within 8 months.
Besides lipbalms, Luxy's Bath & Co. also has a range of beauty products such as body scrubs, body washes and facial serums.
Luxy's Bath & Co. was developed by a mother whose concern for her kids and family resulted in her creating the natural and organic personal skin care products. If you're keen to #supportlocal, this can be one brand to consider.
Luxy's Bath & Co. 
Website: Luxy's Bath & Co. 
All Image Credit: Luxy's Bath & Co.