If you're the sort to enjoy incredibly indulgent desserts that are over-the-top, Wander Café By TudungPeople is the place to be.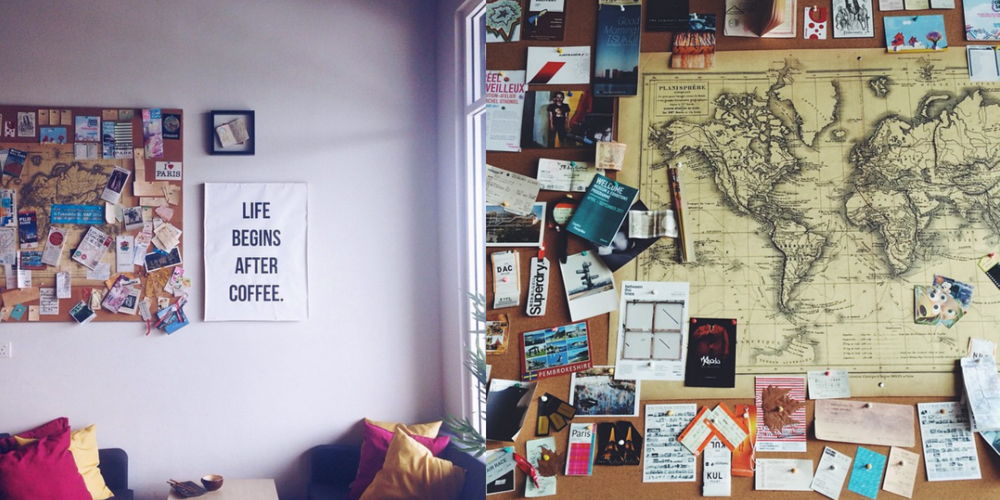 This café in Bangi is perfect for those with wanderlust in their veins. Like its name suggests, the theme in the space is travel and you will see it in the large feature board of travel keepsakes. On top of that, certain drink labels are stamped with little details like airport codes.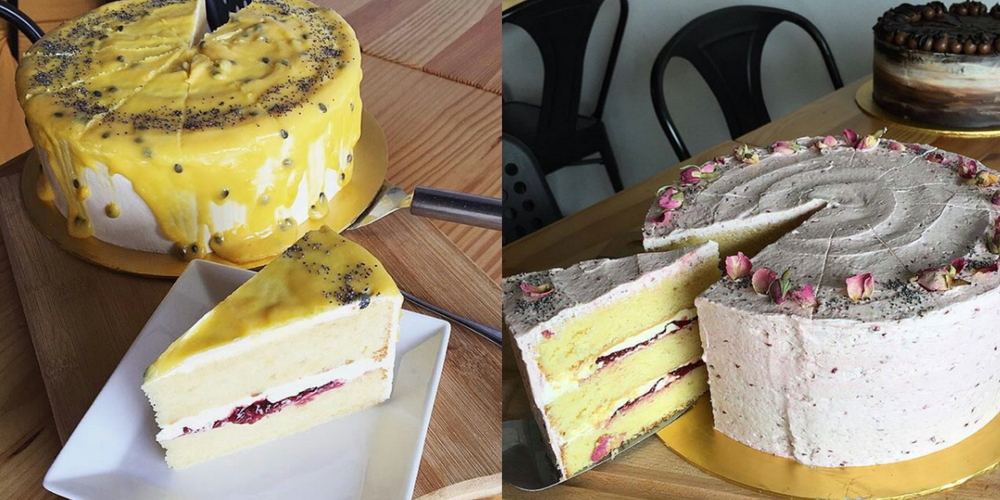 Specialising in large, decadent slices of cakes and sinfully-delicious drinks, desserts here are extra AF and you can opt to share 'em or enjoy them all on your own!
Whilst cake flavours differ from time to time, you can expect classics like Chocolate Galore, Caramel Walnut Cake and Lemon Poppyseed Cake.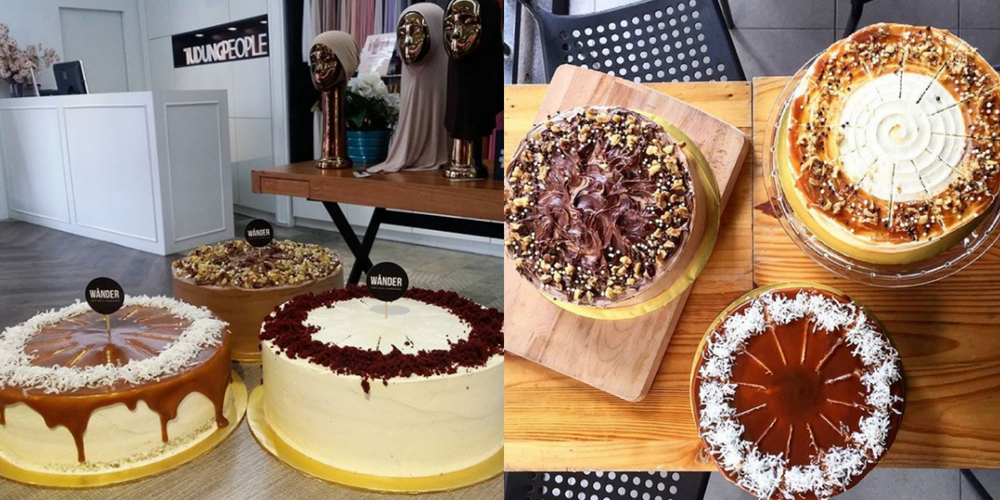 But what makes Wander Café By TudungPeople stand out is its array of indulgent milkshakes which are also known as freakshakes.
Freakshakes gained in popularity after brands like Patissez brought the indulgent desserts over to our shores. Now, we can enjoy equally as over-the-top desserts at Wander Café By TudungPeople.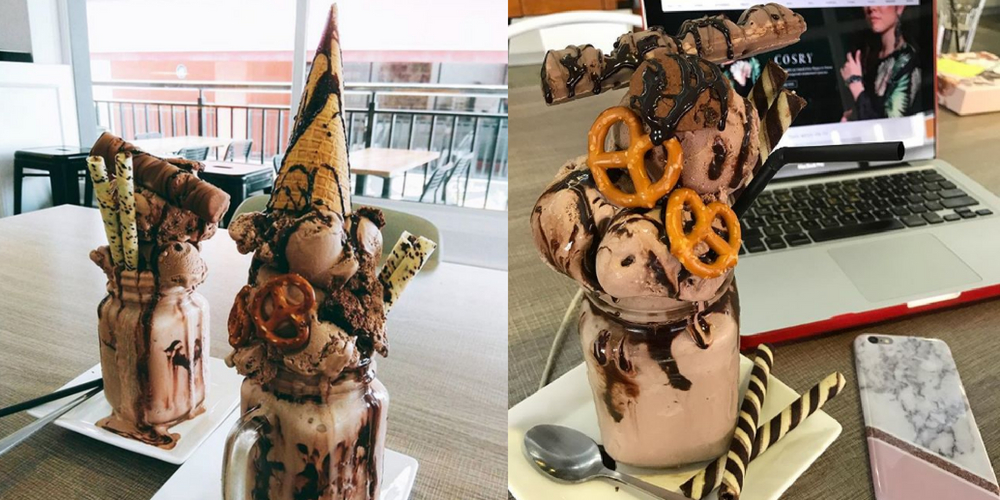 Flavours include Tutti Frutti, Strawberry Cheese, Choc Brownies, Choc PB, Classic Oreo, Ho Ho Horlicks, Banana GoGo and the iconic Nutella Madness.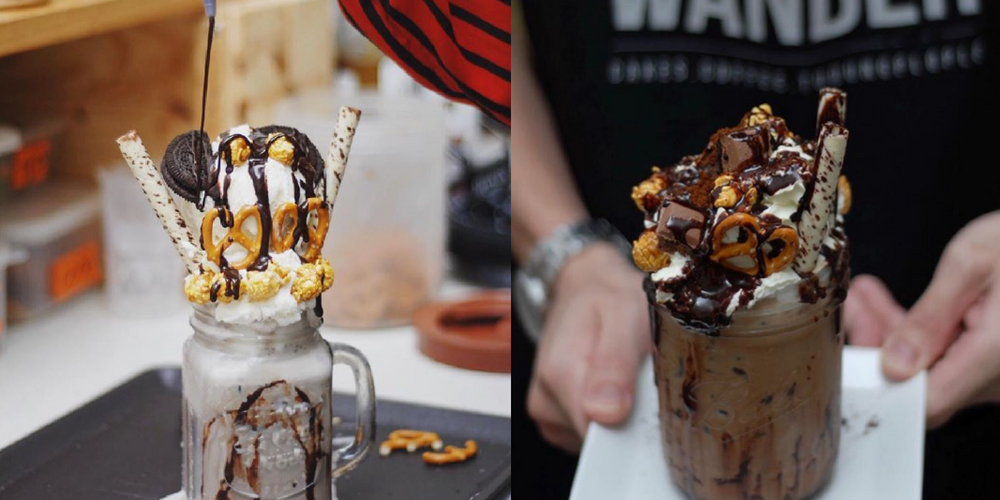 Want something less indulgent?
Opt for the frappes which are rich but come without too much crazy toppings.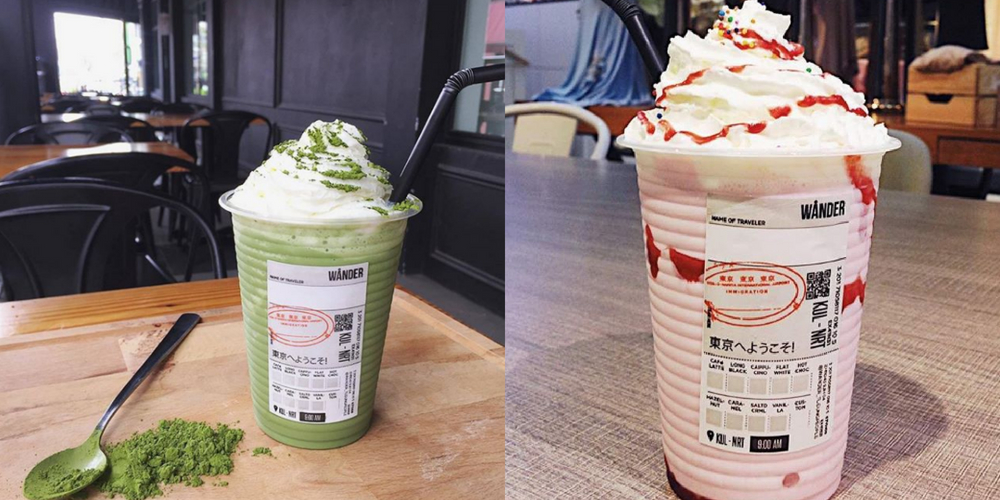 And after you're done indulging in all the sweet treats that this café has to offer, go ahead and shop to your heat's content.
TudungPeople's central store is located here and you can shop for gorgeous headscarves for yourself or a loved one.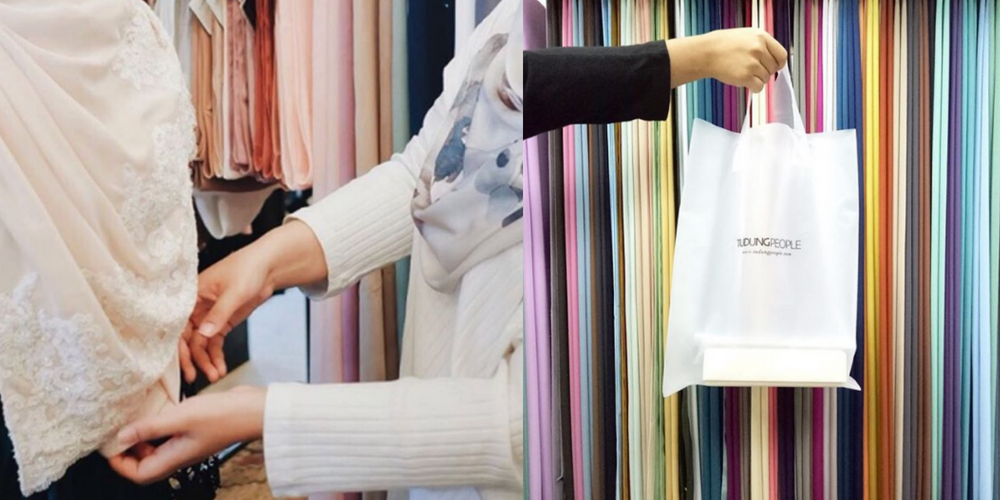 Wander Café By TudungPeople
Hours: Tuesdays-Fridays: 12pm-9pm, Saturdays-Sundays: 10am-9pm
Address: 6-45-01, Jalan Medan Pusat Bandar 8A, Bangi Sentral, Bandar Baru Bangi, Bangi
Website: Wander Café By TudungPeople
Tel: 03-8912 9183
All Image Credit: Wander Café By TudungPeople