The closest you'll ever get to sleeping in actual space pods might actually be at Riccarton Capsule Hotel.
Suited for those who enjoy experiencing new and unique staycations, this hotel in KL offers space pod concept capsule rooms amongst other room types.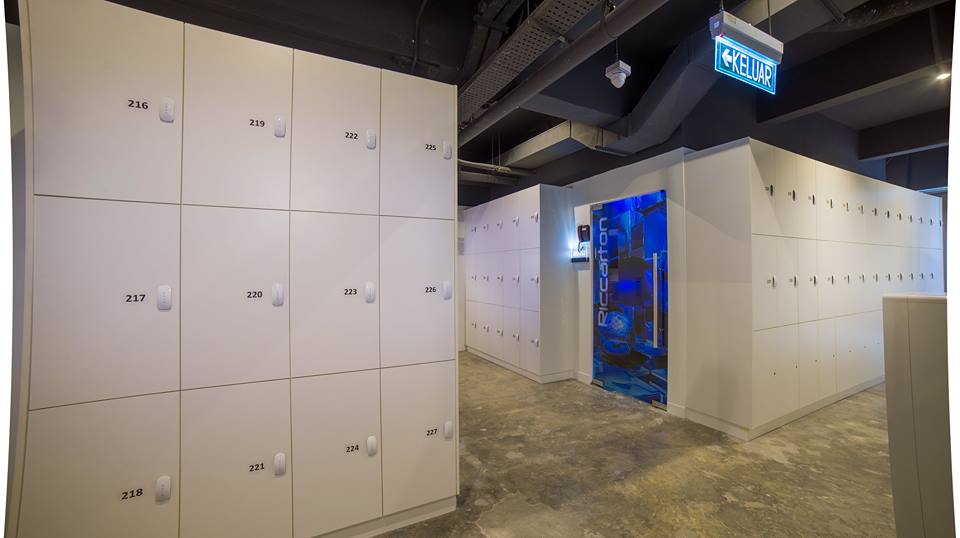 Each pod has an ambient blue lighting that sets the mood for a space-like environment. According to past guests, the atmosphere made them feel like they were in an actual spaceship and it was a pretty surreal experience.
Equipped with amenities like a built-in TV, a memory foam mattress, air conditioning, a smart TV, WiFi, a makeup mirror and a night safe, these 4-feet wide capsule spaces are cosy and definitely worth trying out.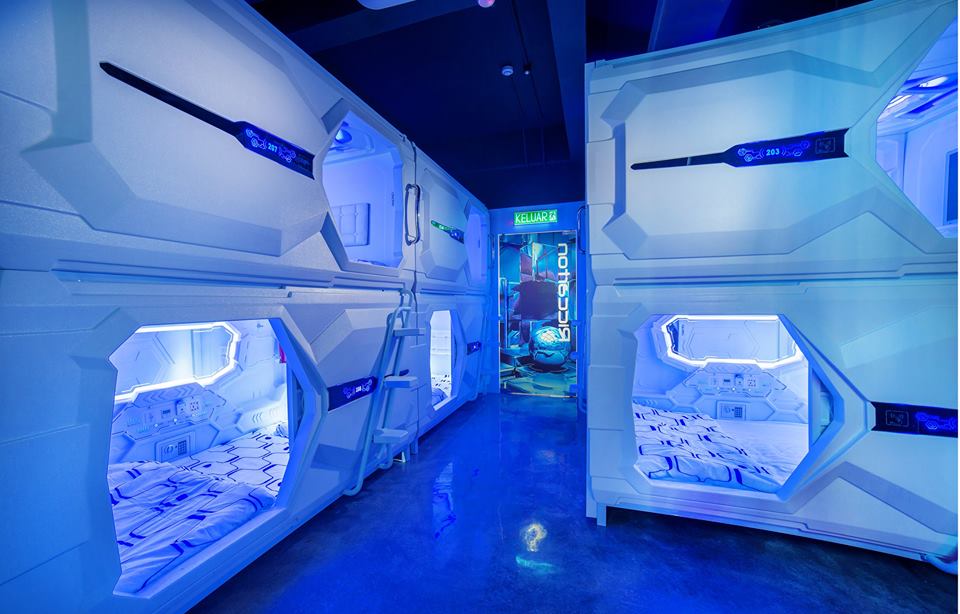 Riccarton Capsule Hotel was inspired to develop their very own space capsule hotel after observing how Japan's minimalistic hotels are both budget-friendly and innovative.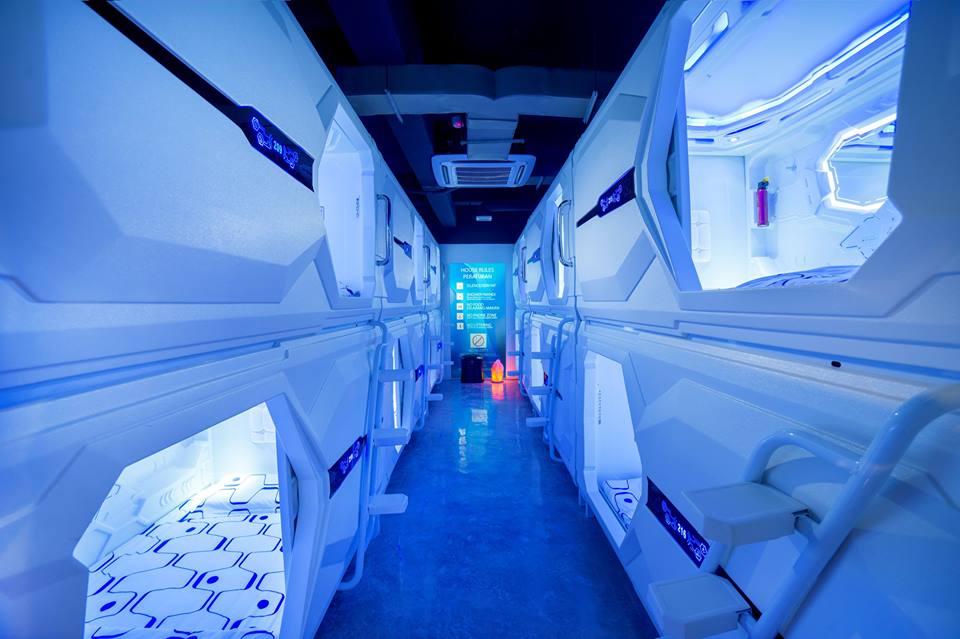 Located at the Titiwangsa Lake Garden, per night prices at Riccarton's space pods start at a decent RM40 and can go up to RM200, depending on the capsule of choice.
Suited for those on a budget, these space pods are not just fun—they're safe too.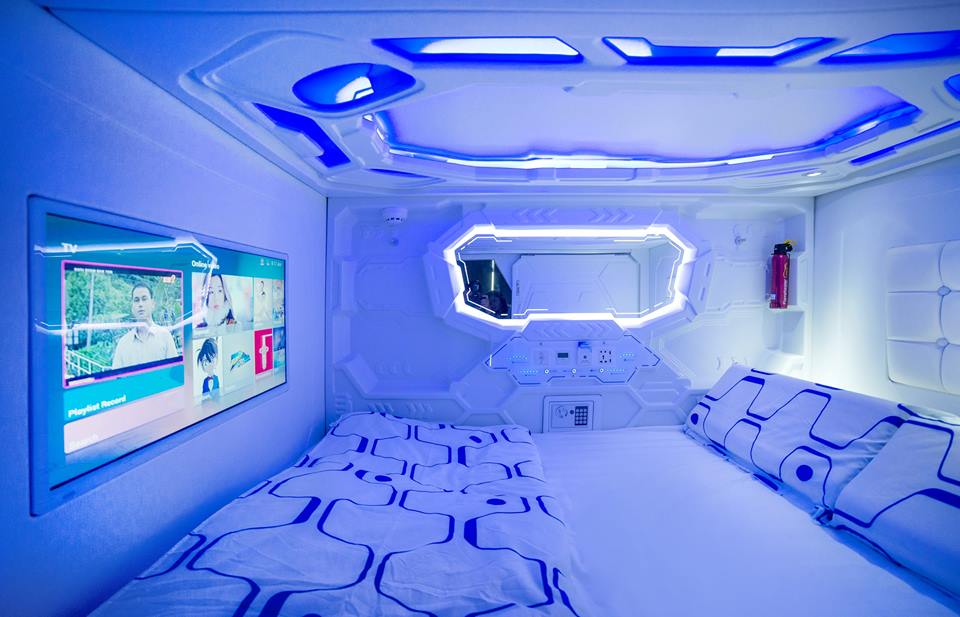 For instance, each room can only be accessed via swiping one's card at the electronic hotel card reader on the capsule door. As an added layer of security, walkways are also monitored by CCTVs.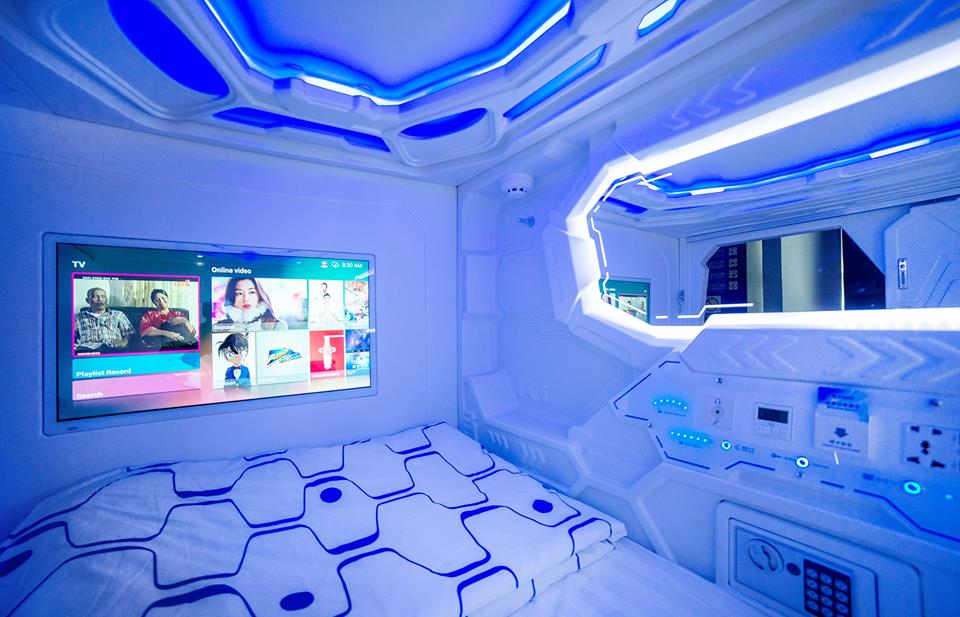 If you've always wondered what it's like to sleep in a spaceship, this is one staycation idea worth considering!
Riccarton Capsule Hotel
Address: No. G-1, Wisma Q Titiwangsa, Persiaran Titiwangsa 1, Jalan Pahang, Kuala Lumpur
Website: Riccarton Capsule Hotel
Tel: 03-4031 5000
All Image Credit: Riccarton Capsule Hotel's Facebook page