Nothing spells summertime gladness quite like a fun caravan decked out in summery shades of pastel blue, greens and warm yellow sunshine.
Even from a distance, Somersby's Somertime Kombi Vans brought smiles and cheers all around and that's before we even sipped on their crisp, refreshing bottles of cider.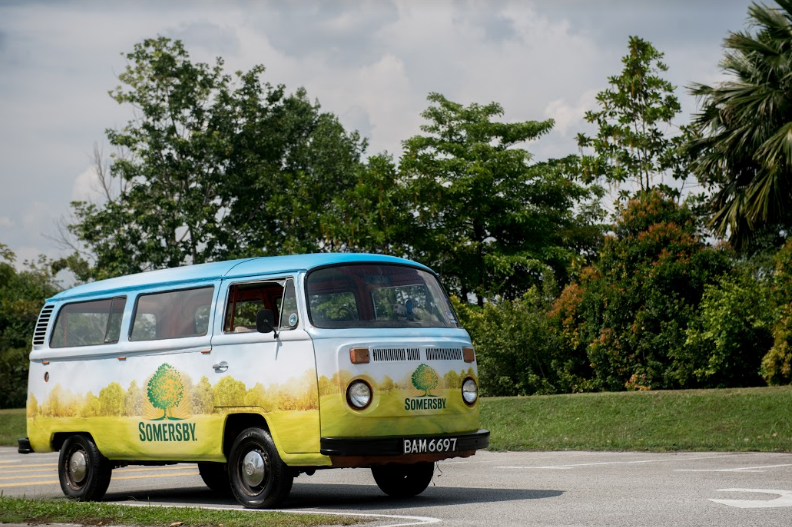 That's right, we've stepped right into Somersby's world, where a fun Kombi-Van effectively transforms into a bar on wheels and its main attraction is none other than its classic Somersby cider drinks in flavours of Apple, Blackberry and Sparkling Rosé.
For the entire month of April, Somersby is spreading feel-good vibes all around by heading to several destinations all around Peninsular Malaysia.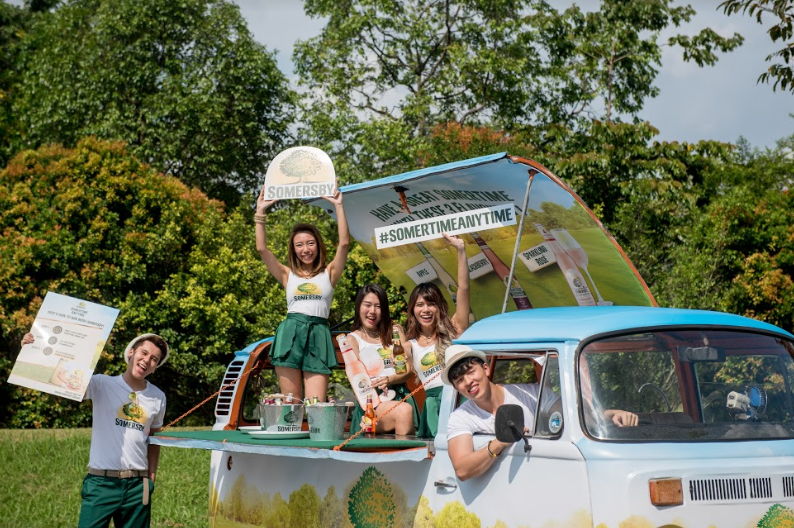 Be sure to keep a look out for the 3 iconic Somertime VW Kombi-Vans with its open hatch roofs and fold-out countertops, complete with cheery "bartenders" to boot.
Kick back and sample Somersby's range of Apple, Blackberry and Sparkling Rosé ciders, and while you're there, be sure to pick up an exclusive Buy 1 Free 1 Somersby bottle voucher.
This voucher is redeemable at Somersby's on trade outlets—here are the places where you can redeem your voucher at for a second bottle of crisp cider at absolutely no cost.
On top of that, here's your chance to win cartons and 4-can packs of Somersby cider through their snap and win contest.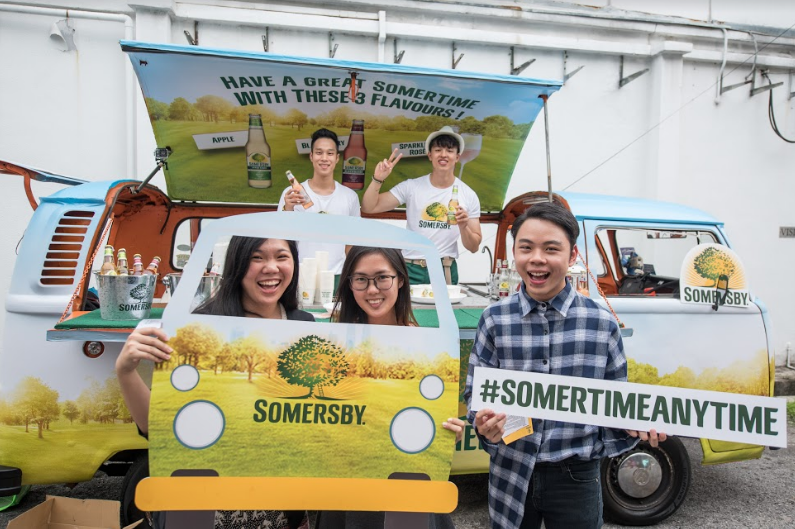 All you have to do is snap a selfie with the Somertime Kombi vans and upload it onto social media with the hashtags #SomersbyMy and #SomertimeAnytime.
Meanwhile, check out the list of places where you'll be able to hunt down Somersby's fun Somertime Kombi vans.
We promise you, it'll be a pretty easy find, what with the van being all bright and summery—complete with Somersby's iconic ciders.
Find out more about this event on Somersby Malaysia's Facebook page here.
This article was written in collaboration with Somersby Malaysia.