Dirty Bom.
That's the latest dessert craze to hit KL and it's clear why Malaysians are going cray for it.
Everything about Original Cake Malaysia's new Dirty Bom dessert screams indulgence.
From its chocolatey exterior filled with cocoa powder dust to its ooey gooey centre of custard lava, this is one heck of a messy dessert but worth every chocolate smudge.
The craze for messy desserts came about when China came up with their own version of the Zang Zang Bao, which is a chocolatey treat that is guaranteed of lip and hand smudges.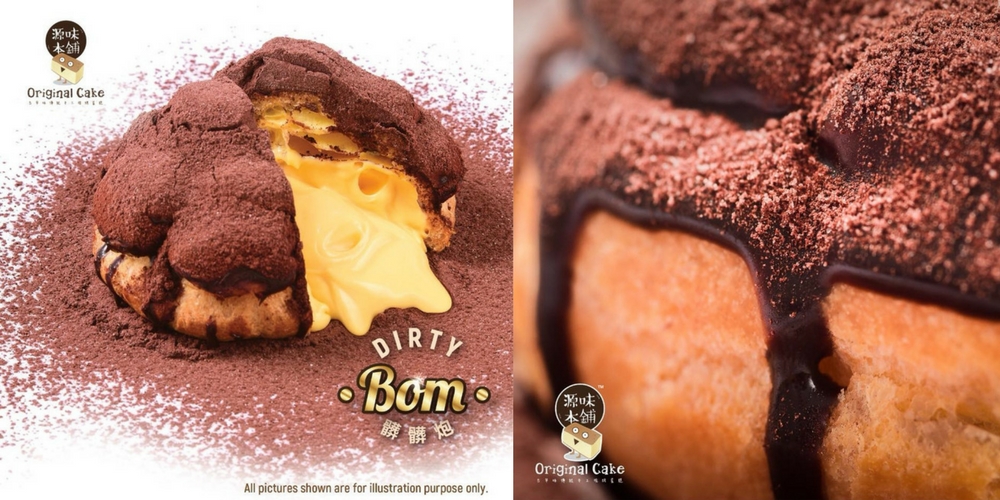 Now, the dessert is available in several restaurants across Malaysia, with Original Cake's version being among the more well-known ones.
Original Cake first rose to popularity and scored long queues at each and every outlet for its fluffy cotton sponge Castella cake.
Seems like they'll be anticipating an equally long queue, what with the introduction of the Dirty Bom.
Get your very own Dirty Bom at any of the Original Cake outlets nationwide.
All Image Credit: Original Cake