Avocado-centric meals rose in popularity when the first all-avocado café opened its doors in America.
Since its launch, the New York-based Avocaderia has sparked a new trend where avocadoes, typically seen as the sidekick to a main, is now the star of its own show.
Likewise, a restaurant in KL has joined in the fun with their recent introduction of the Avocado Burger. The bun-less burger is just avocado in all of its glory. And because the fruit is already often times labelled as being extra AF, it's also encased within a glass dome, ala Beauty and The Beast.
Served with fresh avocado pulp, mango crab salad, sriracha aioli and toasted sesame seeds, this baby definitely deserves a spot in your Instagram feed.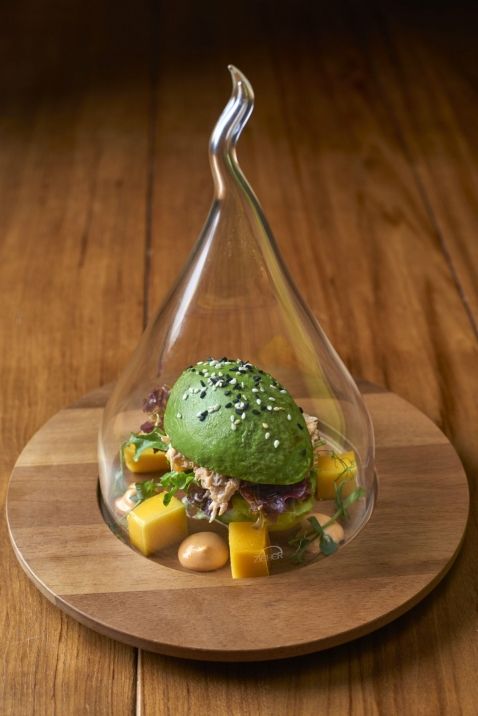 Find this dish at Gastro Sentral KL, a restaurant which first opened its doors in November 2012 and had instantly caught the eye of local foodies for their innovative twist on classic pub grub and comfort food.
Expect a mix of Continental and Asian flavours on any platter you order off the menu at Gastro Sentral. You'd find an array of brunch sets, a "ruffage" menu which consists of natural foods, soup bowls, sandwiches, seafood, pastas, proteins, puddings, cakes, and even a separate menu for kids, or as Gastro Sentral puts it: a menu for the little people.
Located on the lobby of Le Meridien Hotel Kuala Lumpur, Gastro Sentral's all-day menu also consists of meals like the Chicken Breast In Long Bun Burger Bread (RM45). This dish features sous vide with garlic and basil, asparagus and olive salad, grilled tomatoes, arugula, pesto sauce, chilli oil, Rosemary roasted potatoes and grilled bell pepper mayo.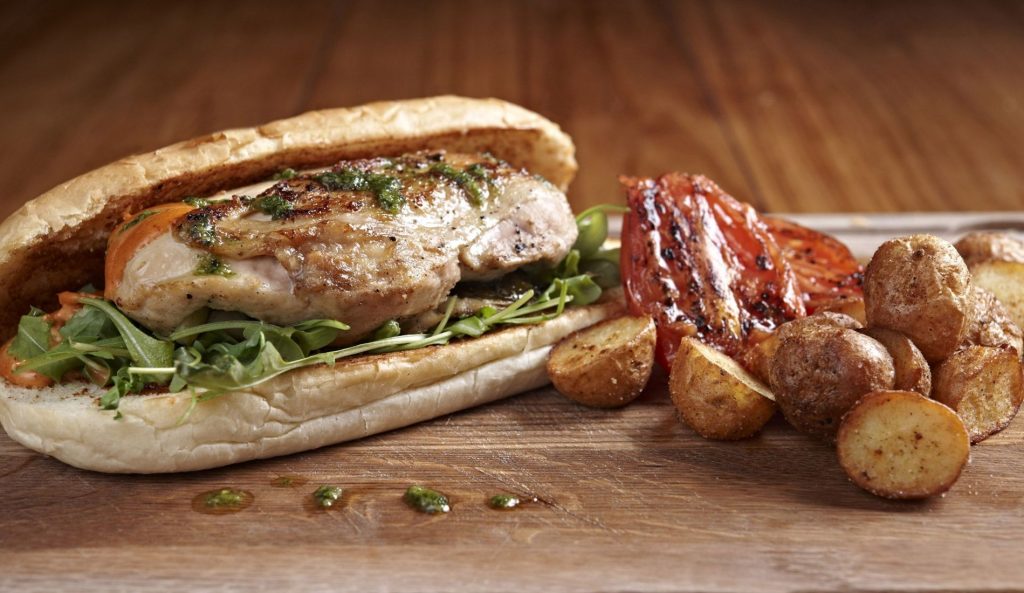 The Burger @ Sentral: Charcoal Grilled 200g Black Angus Beef Burger (RM54) is a beef burger with sesame bread, peppered cheese, wild arugula, Pico de Gallo and homemade vegetable picklings. You can even opt to add a Boston lobster for RM30 or a seared duck liver for RM40.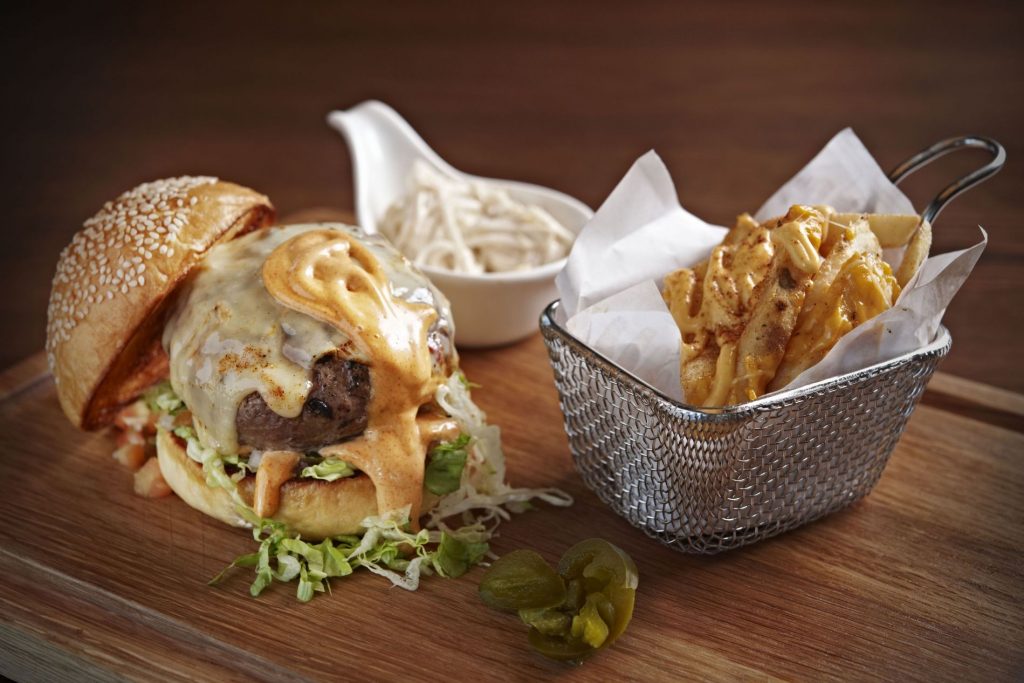 As you enjoy the feast of flavours in your mouth, sway to the beat of the live entertainment performances playing in the background too. Gastro Sentral plays host to comedy nights, jazz bands and live shows which is the perfect accompaniment to the gastronomical experience there.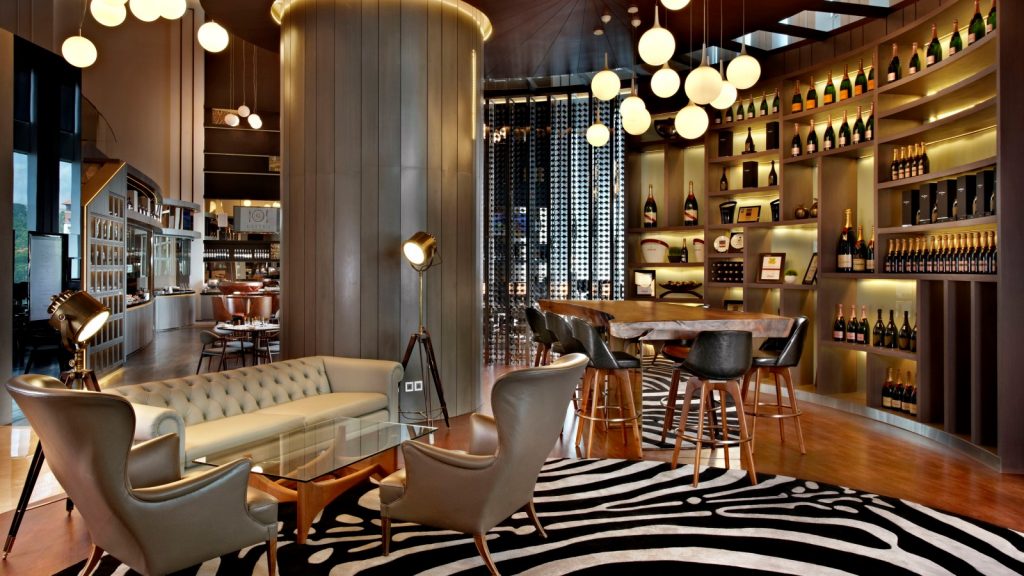 And to top it off, down some of the drinks from Gastro Sentral's beverage list. The list consists of Starwood's Wines of the World programme, which features Starwood's Top 100 cocktails as well as local specialties. If wines or cocktails aren't your thing, the restaurant specialises in boutique beverages and craft beers as well.
Hours: Sundays-Thursdays: 11am-12am, Fridays-Saturdays: 11am-1am
Address: 2, Jalan Stesen Sentral 5, Kuala Lumpur Sentral, 50470 Kuala Lumpur
Tel: 03 2263 7434
Feature Image Credit: Le Meridien Hotel Kuala Lumpur