It goes without saying that Bangsar is a haven for foodies and within the competitive F&B industry, it's arguably difficult to stand out.
Dew Bangsar chooses to do it by diversifying into 2 different fields.
First, they are a florist offering an assortment of plants and flowers in boxes and domes. Plants range from RM120-RM480, depending on the size and type of arrangement that you're opting for.
Unlike typical florists, Dew's options are larger potted plants or boxes of blooms, rather than traditional bouquets.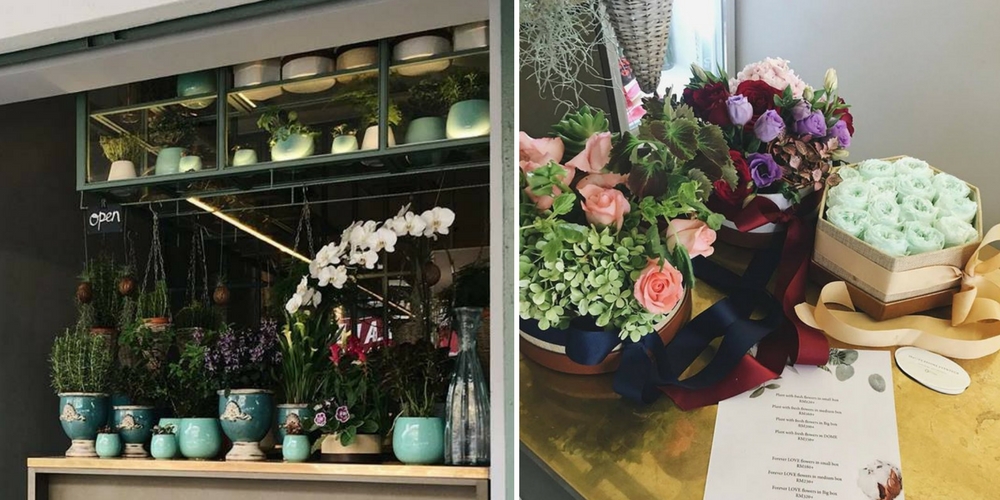 Second of all, they are a pâtisserie but don't expect a whole dessert menu because they specialise in just 8-10 pastries, with new introductions on special occasions like Chinese New Year, Christmas or Valentine's.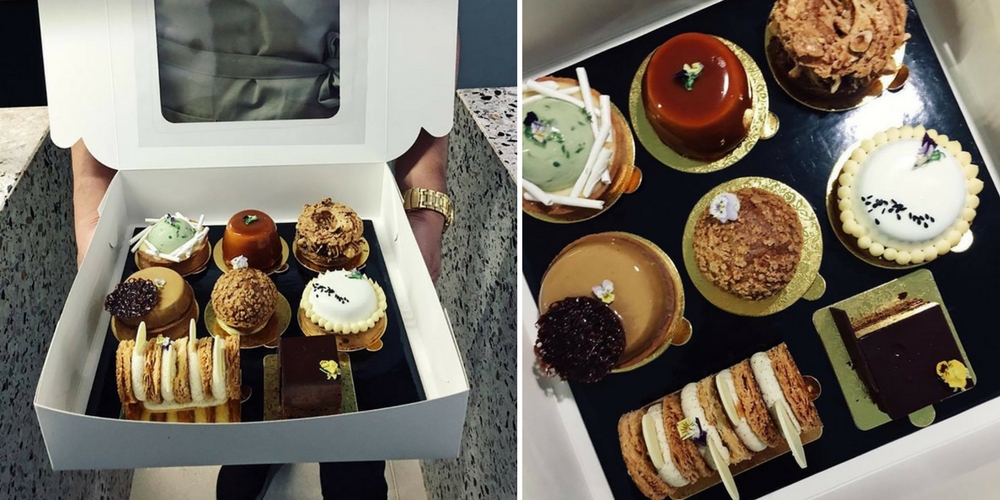 It's also pretty apt how their range of mouthwatering desserts are mostly adorned with fresh edible flowers, as Dew's a florist at the same time after all.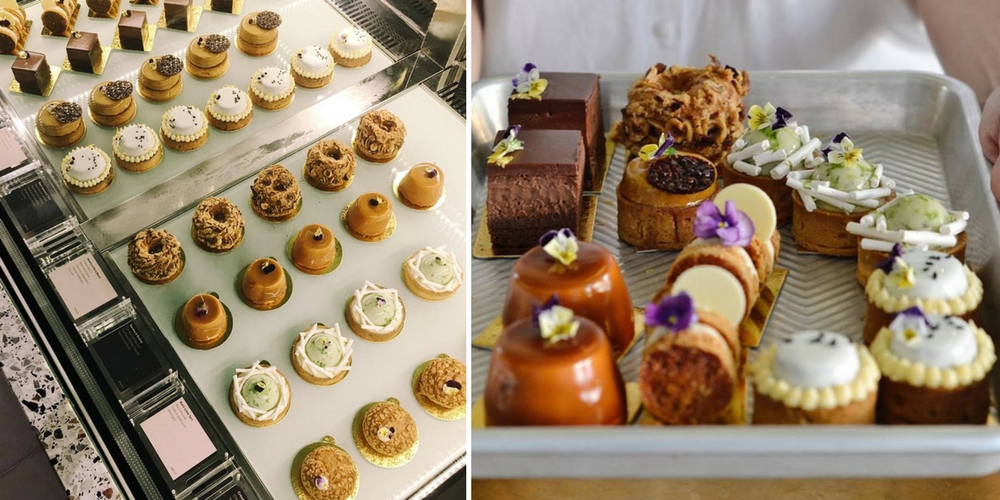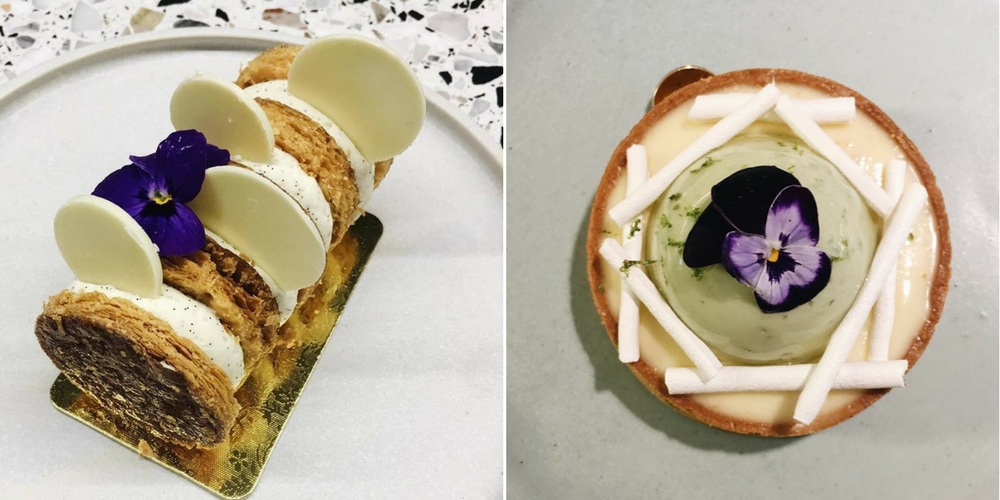 There's the Mille Feuille pastry which is a crunchy caramelised inverse puff pastry with white chocolate and vanilla bean cream, vanilla bean praline and vanilla bean caramel.
The Basil Lime Tart comes with basil mousse, lime and basil curd and meringue and is topped with edible flowers.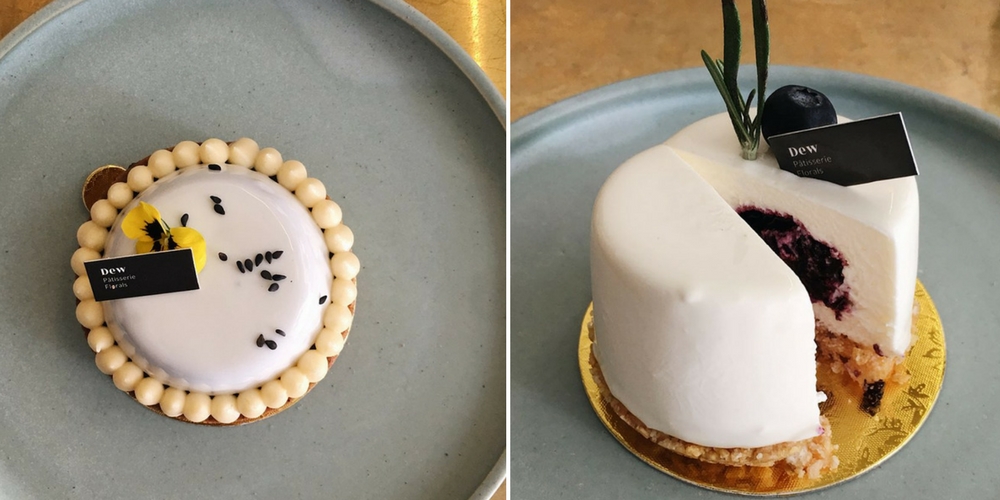 Dew leverages on Asian influences for their Black Sesame Mousse pastry which comes with black sesame praline, black sesame cremeux and yuzu curd.
As for their Camembert and Blueberry Cheesecake, it is a classic beauty, complete with a polished white finish. This dessert comprises of a blueberry compote, a camembert cheese mousse and it has a cornflake and cracker base for that added crunch.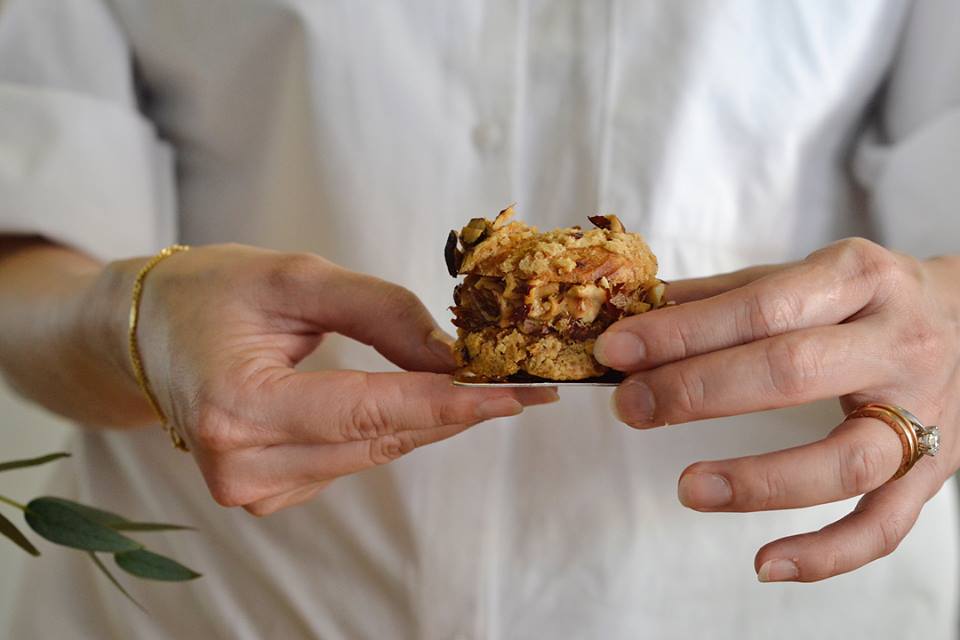 Unlike most of the other pastries at Dew, the Hazelnut Paris Brest has a rough finish and might not appear quite as dainty but its taste would make up for what it lacks in delicacy. It is a choux pastry with hazelnut praline, hazelnut mousseline, toasted hazelnuts and sea salt.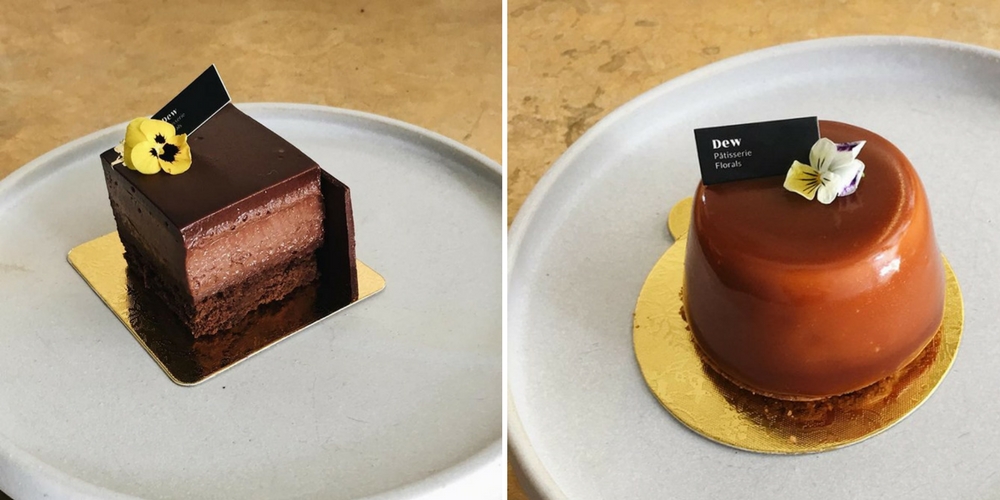 Flourless cakes are an alternative to enjoying desserts without adding unnecessary guilt, especially for those who are watching their gluten intake. Dew's 100% Chocolate Cake is made from a Valrhona Caraibe chocolate ganache and Single Origin Madagascar 67.4% chocolate mousse.
For chocoholics, they would enjoy the Banana & Dulcey. It has different textures of chocolate: creamy, spongy, crispy, light and smooth. It is made of caramelised bananas, a Valrhona Dulcey mousse and a crunchy speculoos biscuit base, topped off with a shiny, caramel glaze.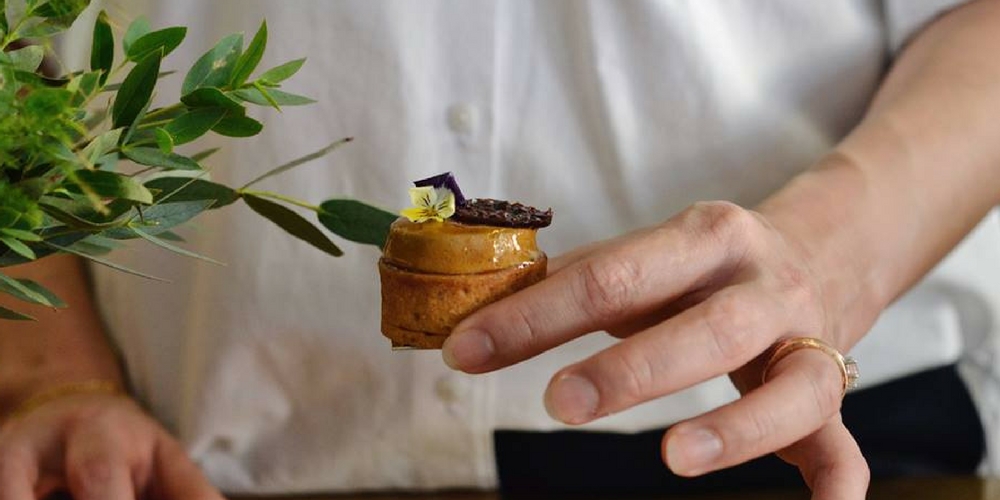 But at the end of the day, what stands out the most at Dew is the Kopiko Tart, which is a merge between East and West. Coffee lovers would get their dose of caffeine from this tiny tart that packs a coffee-induced punch. It is made of a Nescafe coffee mousse, Nescafe coffee ganache, coffee praline and a cacao nib nougatine.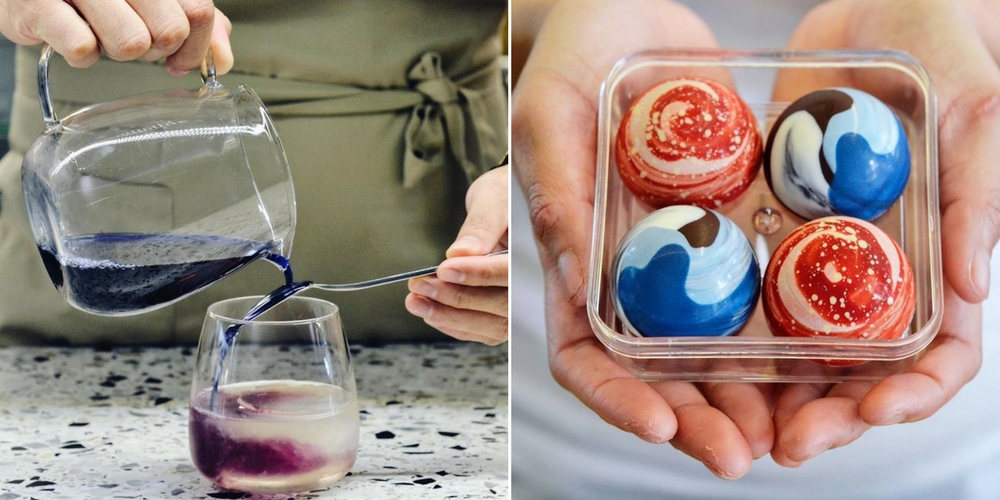 Besides pastries, Dew diversifies with their newly-introduced Butterfly Pea Flower Lemonade and Chocolate Bon Bons, that are a rainbow swirl of goodness.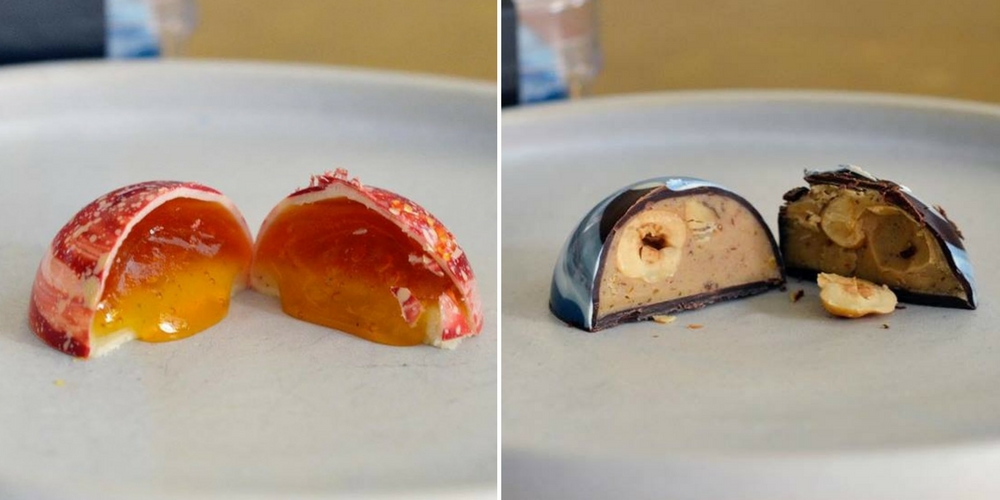 Some of the flavours to look out for are the Passionfruit Bon Bons with a citrus gelée centre and the Hazelnut Bon Bons which is made of a hazelnut ganache and whole roasted hazelnuts with a pinch of Maldon salt.
Dew Bangsar
Hours: Tuesdays-Fridays: 11am-7pm, Saturday-Sunday: 11am-8pm. Closed on Mondays.
Address: 7, Jalan Telawi 2, Bangsar Baru, Kuala Lumpur
Website: Dew Bangsar
Tel: 03-2280 0868
All Image Credit: Dew Facebook page