There's just something about classic Spanish restaurants that's enthralling.
The Spanish tunes playing in the background whilst you tuck into some flavourful Spanish cuisine, it's an ubiquitous charm that you don't really get at any other eateries.
Perhaps it's the humble pride that Spanish folks have for their cuisine, perhaps it's just the food itself.
During our recent visit to La Fiesta, we were charmed by its appeal.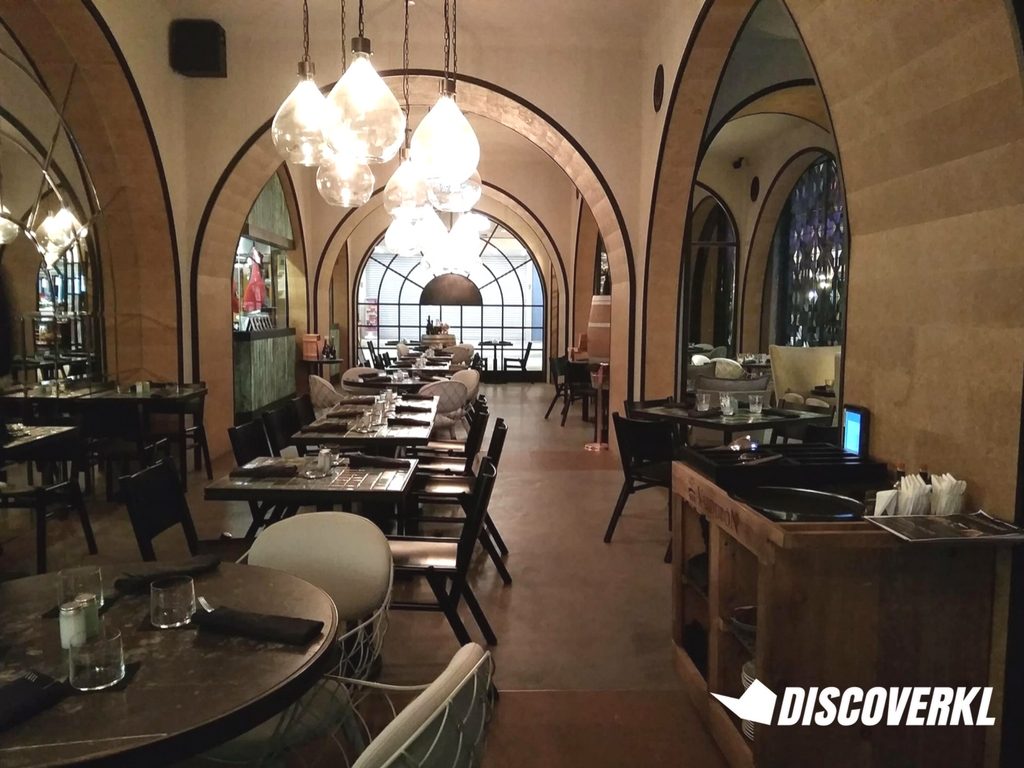 In fact, one of the first few details we noticed upon entering the restaurant were the numerous ceiling arches that reminded us of the interior of an aged European architecture.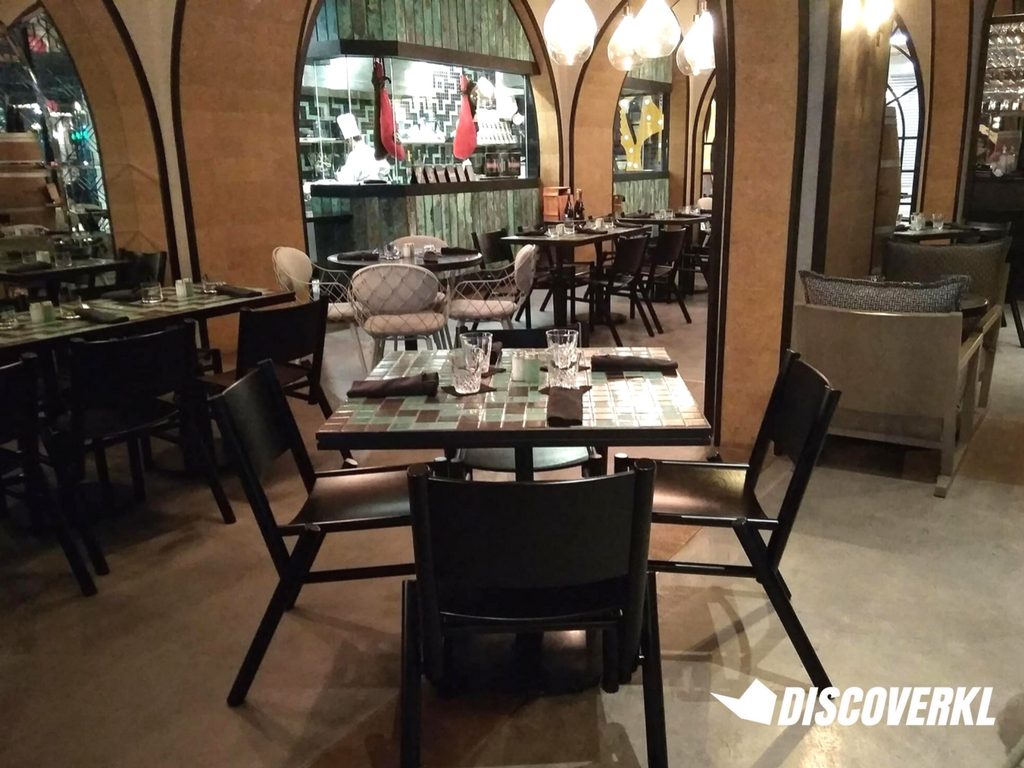 It's a nice touch to the space and it wasn't long before we realised a common thread.
Modern cuisine is paired with age-old recipes, classic décor, such as the large windows where light comes pouring through, is met with artsy and modern dual-coloured tiles.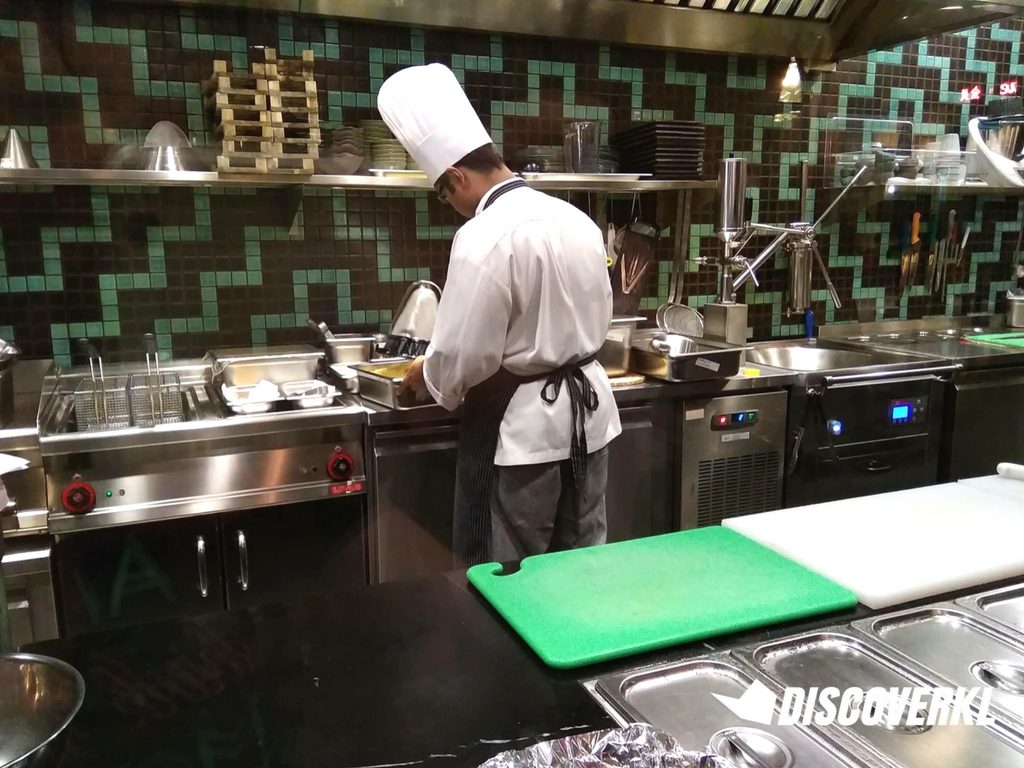 On top of that, what we found cool is how La Fiesta operates by an open kitchen concept.
Where most atas eateries would incorporate a closed kitchen concept, it's nice that we are able to watch our meals being prepared by their resident chefs, and that includes its signature octopus.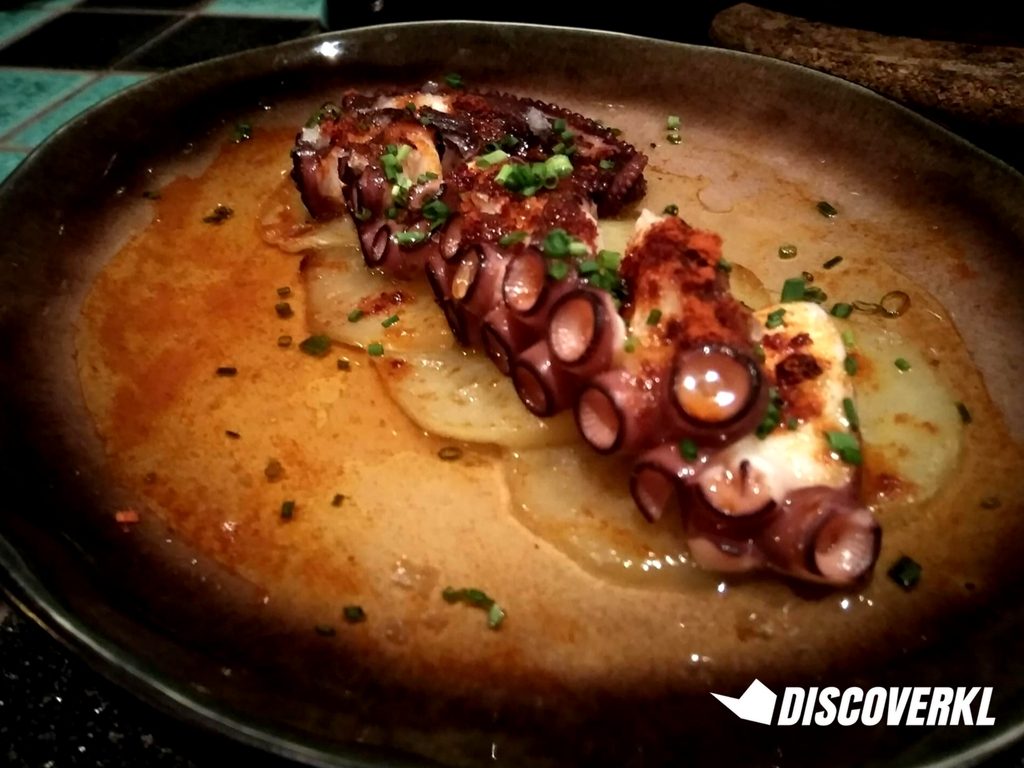 The Pulpo a Feira is octopus served with paprika potatoes. Isaac Caballero, La Fiesta's Outlet Manager shared that the octopus is boiled in order to make it soft and tender. It can be enjoyed either hot or warm.
We found the dish to be smokey and slightly chewy and while it might not look the part, the potatoes are rather crispy. The dish is a combination of sweet and sour and it made for an appetising starter.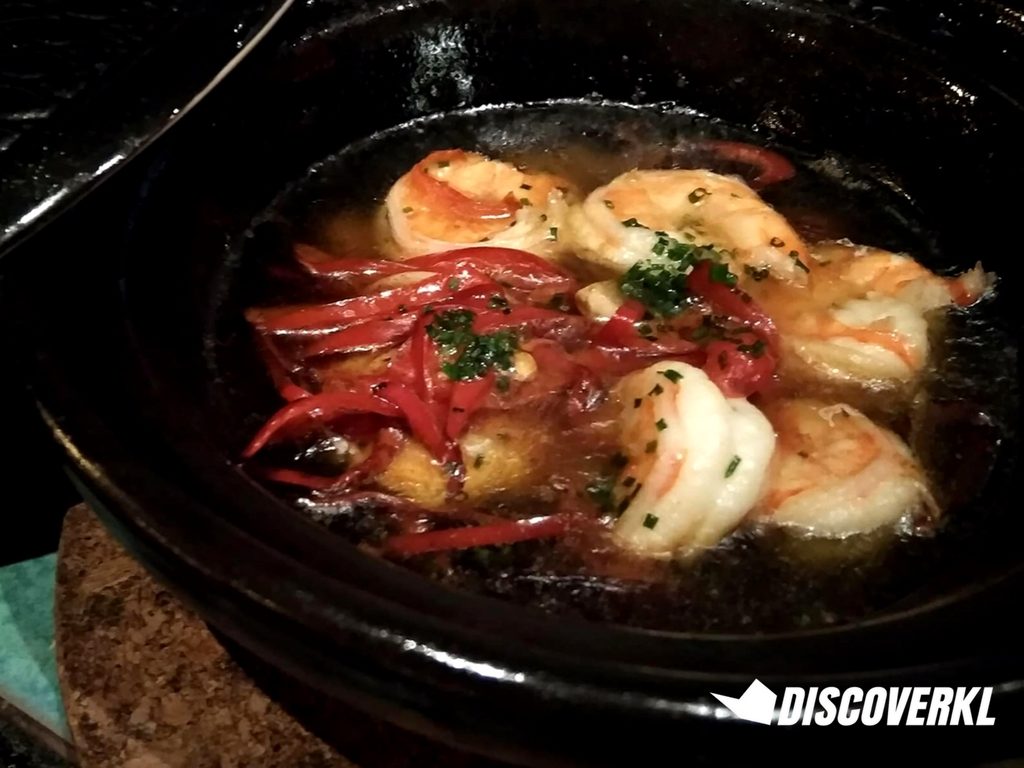 Next is the Gambas al Ajillo, garlic prawns which has been poached in garlic oil.
"The garlic oil is prepared in advance and it takes a minimum of 24 hours to get the flavours out. It's cooked from the kitchen to the table, and that's why when the lid is lifted, the dish is still bubbling," Isaac shared.
And it's well worth the 24-hour effort because we could definitely taste the infusion of aromatic garlic oil with each bite of the fresh, juicy prawn. We'd imagine this flavourful dish being the perfect accompaniment to some warm white rice too.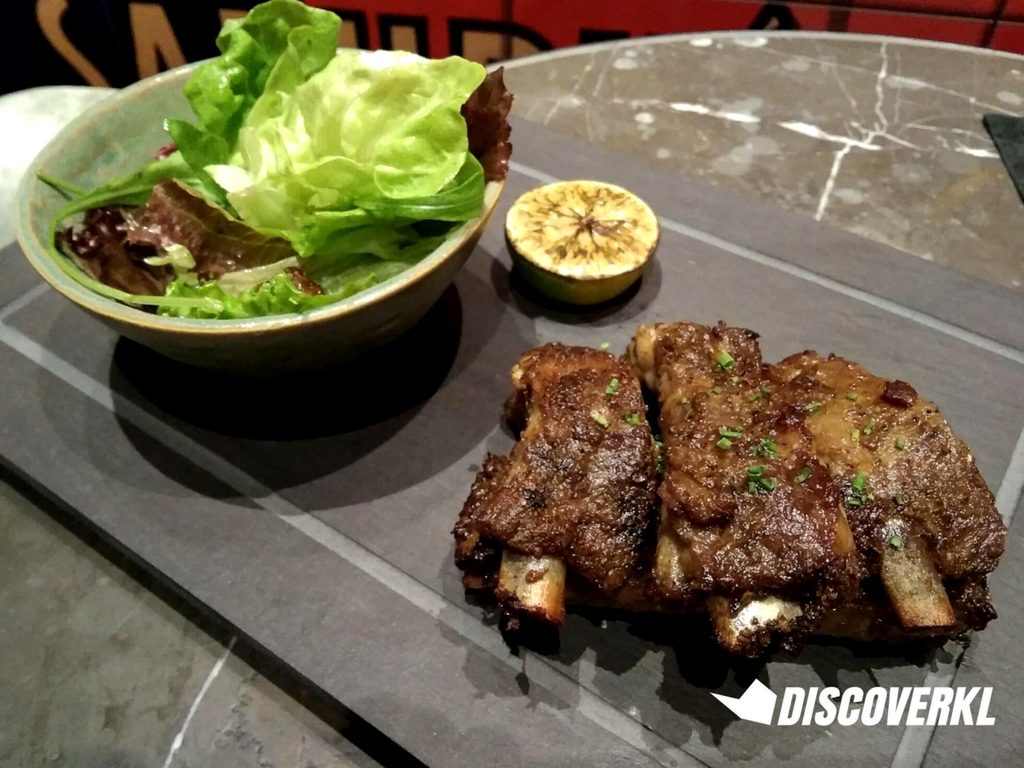 Personally, I'm not a huge fan of pork but the Costillas de Iberico might have just changed my mind.
The Iberico ribs, which has been marinated for a minimum of 48 hours, is juicy and falls off the bone easily. The flavour is peppery but does not have a spicy kick to it.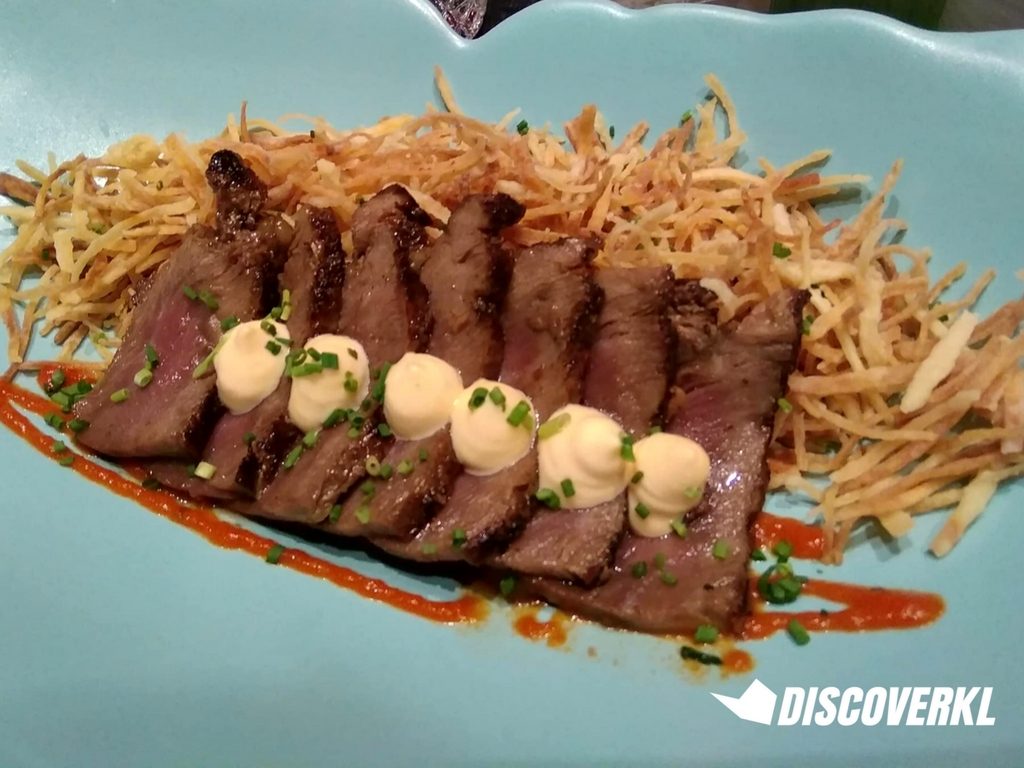 The Presa Iberica is a Vermouth marinated and Pan-Seared Pork Shoulder flanked with crispy slices of potato chips that are highly addictive.
The meat is cooked medium rare and vermouth is used for the marination. Also cooked for a grand total of 48 hours, vermouth is used to give the dish a flavourful aroma.
"In Spain, martini is used a lot to cook the dishes", Isaac shared, and martini is similar in flavour profile to vermouth. It's tender for sure, but what's nice is that each thin strip is packed with flavour, so much so that one or two slices per person is sufficient.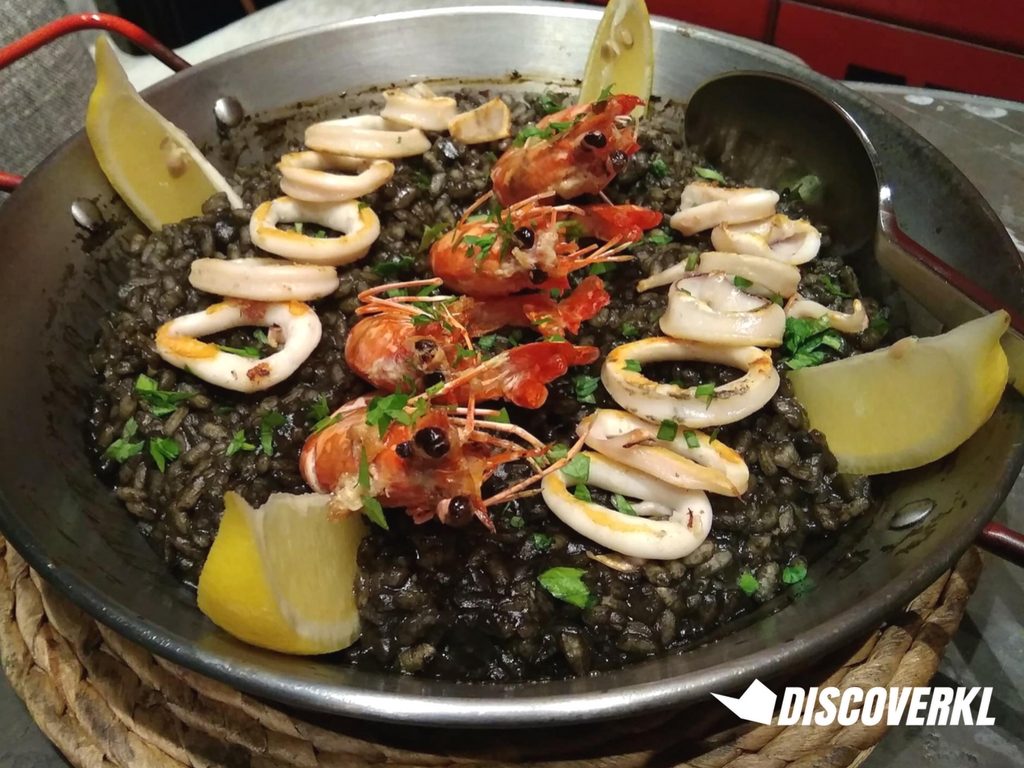 We capped off our meal with the Black Seafood Paella, which is squid ink-infused bomba rice, slow cooked in seafood broth with prawns and cuttlefish.
For Asians, bomba might be an acquired taste. Unlike typical white or brown rice, it has a moist texture and is much smaller in size. Yet, when cooked for about 20-25 minutes with lobster and squid ink, it is able to absorb all of the flavours.
Isaac noted that the texture of paella rice is typically medium well cooked on the top and crispy caramelised on the bottom. That's how it is enjoyed in Spain. However, if guests prefer the rice to be softer, they may indicate their preference and have the dish prepared this way instead.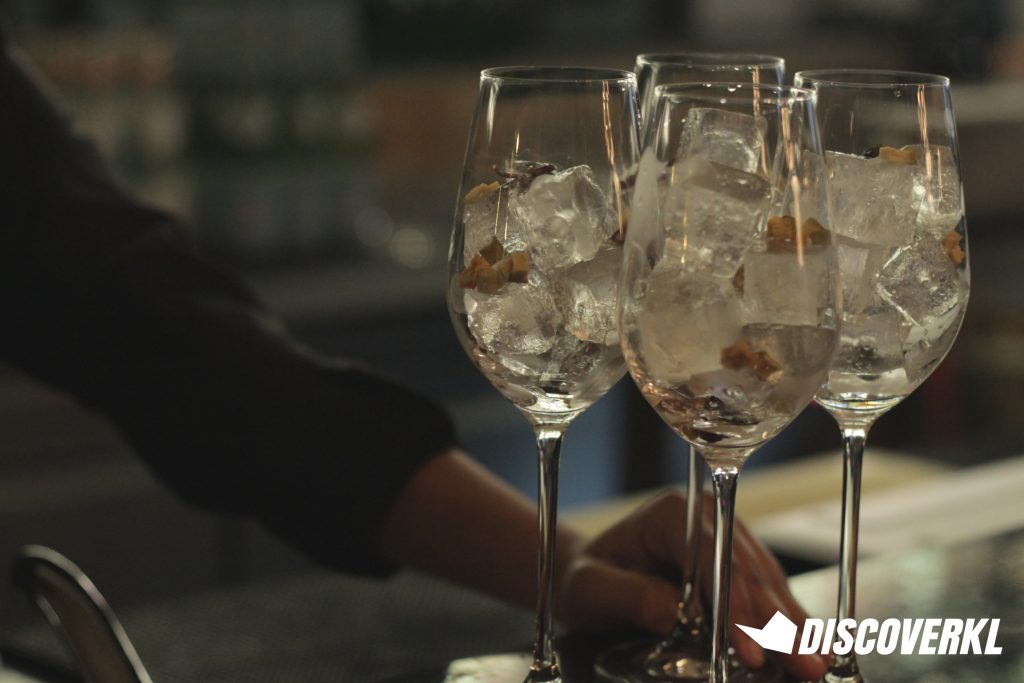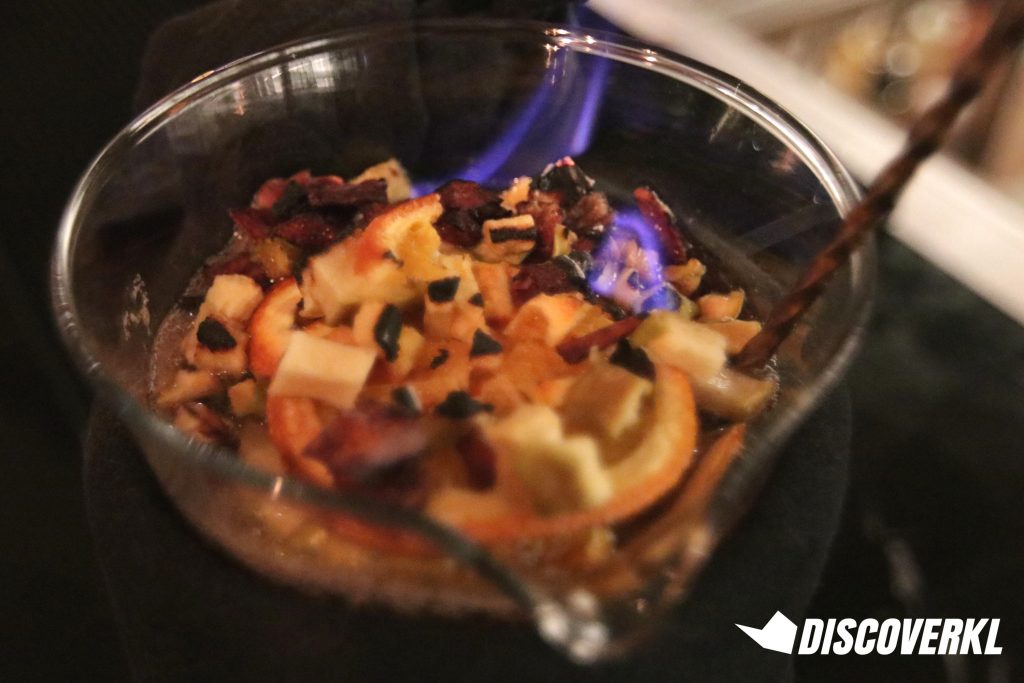 As for drinks, we had the sangria; a wine-based drink which is known as one of the national drinks in Spain. Its flavour profile is sweet and those who are new to alcohol would find it a pleasant introductory beverage—it's easy to drink too much of the sangria as it's aromatic.
Our Picasso Sangria came with red wine, tangueray, orange juice, pineapple juice and lemon and the soft fruits added some bite to the drink. Needless to say, this was a perfect end to the night.
Price: 
Quality: 
La Fiesta
Hours: Monday-Thursday: 3pm-10pm, Friday: 2pm-12am, Saturday: 12pm-12am, Sunday: 12pm-10pm
Address: Level 1, SkyAvenue, Resorts World Genting
Website: La Fiesta
Tel: 03-6101 2611