Speakeasies are not exactly lacking in the heart of KL, but there's not exactly an abundance of them either. And with the speakeasies that there are, we can see that they have incorporated different concepts to bring out their specialties and emphasise the mystery of it all.
There's the Blue Elephant Bar, which is perfect for movie junkies with the walls adorned by classic movie screen captures and large-scaled Oscar statues sitting in different corners. There's the Anno Domini Bar that has become a faux medieval tavern in modern times. There's the PS150, where visitors will find themselves transported to Shanghai in the olden days.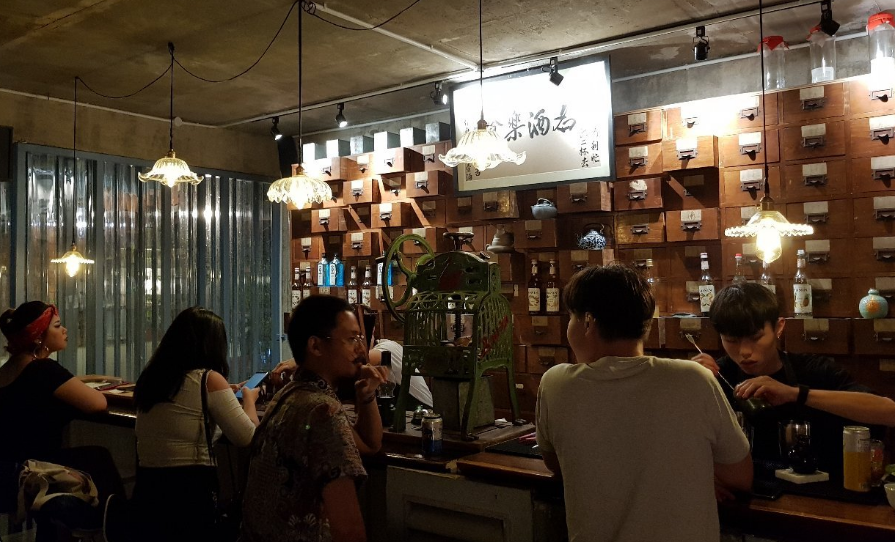 So many speakeasies, so many different concepts. But I bet you've never seen one that has been daring enough to actually utilise the concept of death, especially in the Chinese culture, because we're all superstitious like that.
Well, now there's one in Chinatown, and they have aptly named themselves The Deceased.
The entry itself will give you the goosebumps – you climb up a staircase that is lit by Taoist-talisman-wrapped bulbs, while serenaded with the Ghost Bride Prelude, the soundtrack of the infamous Hong Kong horror movie, Rigor Mortis.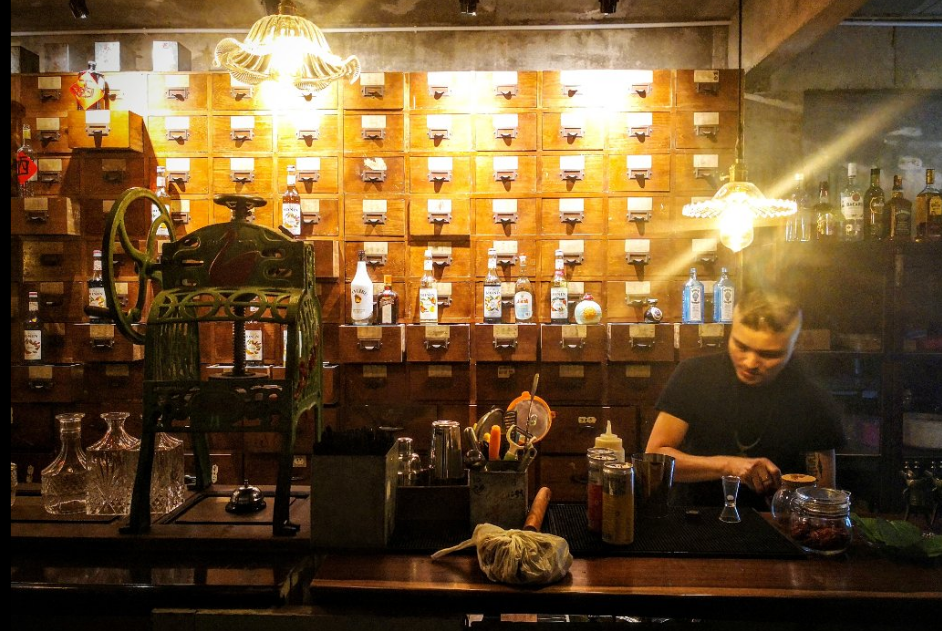 Inside, you'll literally see an altar attached to the wall, a black and white photo of a stranger with a knowing yet enigmatic smile on her face, just the way the Chinese do it to pay respects to deceased ancestors. During our recent visit to The Deceased, we learnt that the photo in mention is actually of a a Hong Kong artist who passed away when she was 25.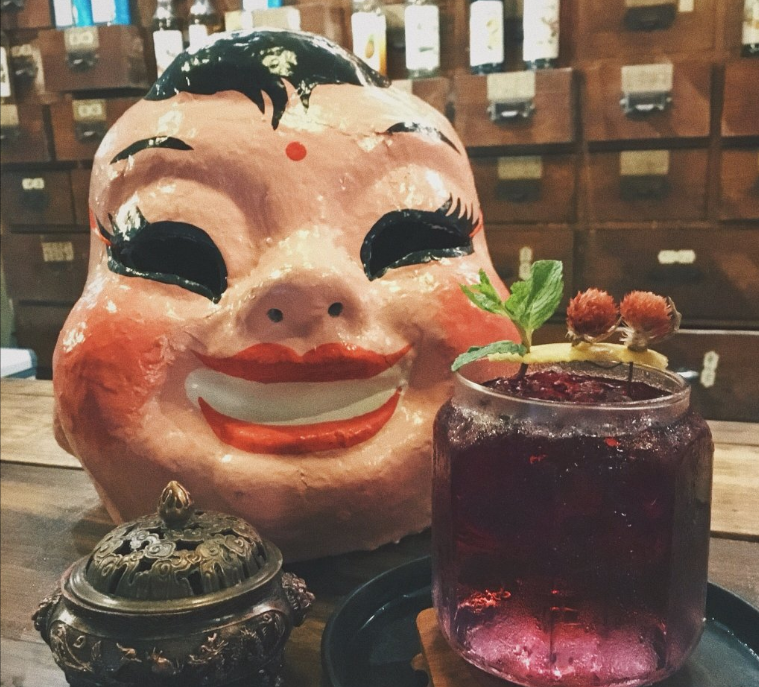 In the spirit – no pun intended – of the vibe, the speakeasy is set in what used to be a Chinese drugstore, in which there will be rows and columns of cabinets that are used to store herbs by the bar. There are also tools and materials used to measure, collect, and assemble herbs present around the area.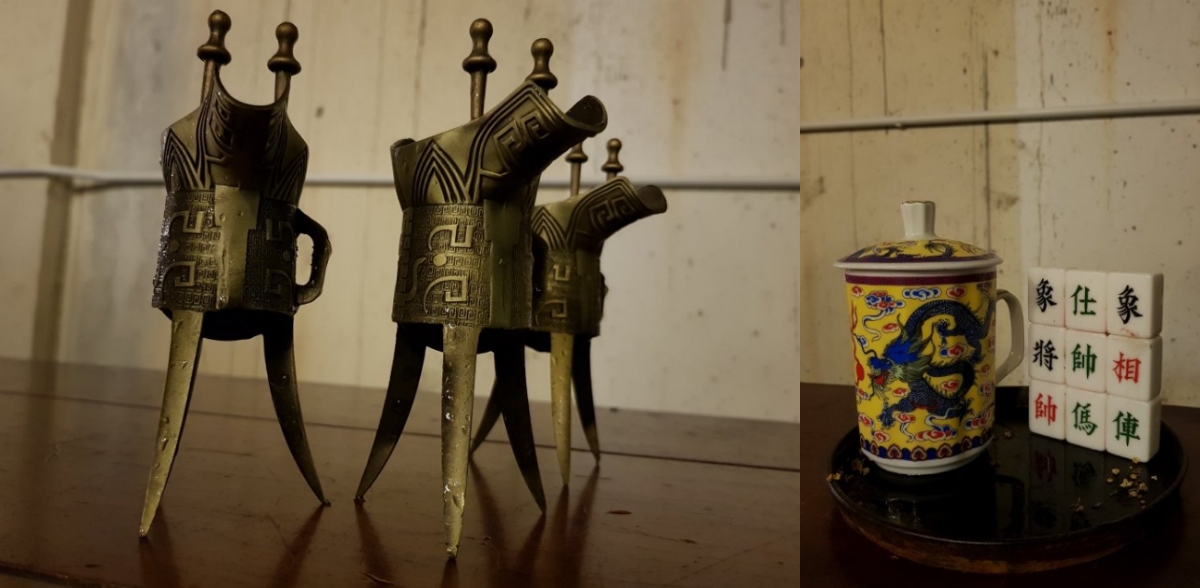 Their drinks are also exotic and creative. You can get a teapot blend of gin and tea. Chinese and Malaysian tastes can be found in abundance or hints in various drinks across their menu, some of them even served in goblets used back in the day.
The Deceased is most certainly one of the most interesting speakeasy bars in KL to date. Now the question is, do you dare to pay this place a visit? 😉
Find it: You have to make a reservation and acquire a passcode to enter the staircase next to Leaf & Co Café, then just climb to the rooftop.
Hours: Monday-Sunday: 6pm-2am.
Address: 55, Jalan Sultan, Kuala Lumpur, Malaysia
Website: The Deceased
Tel: 018-200 0262
Featured Image Credit: Mo K, Veloorian