Valentine's Day is around the corner and if you are struggling with what you should buy for the women in your life, here's an answer that works every time without fail: jewelry. Here're 10 places in Malaysia where you can purchase beautiful bracelets, rings, necklaces and more:
1. Diamond & Platinum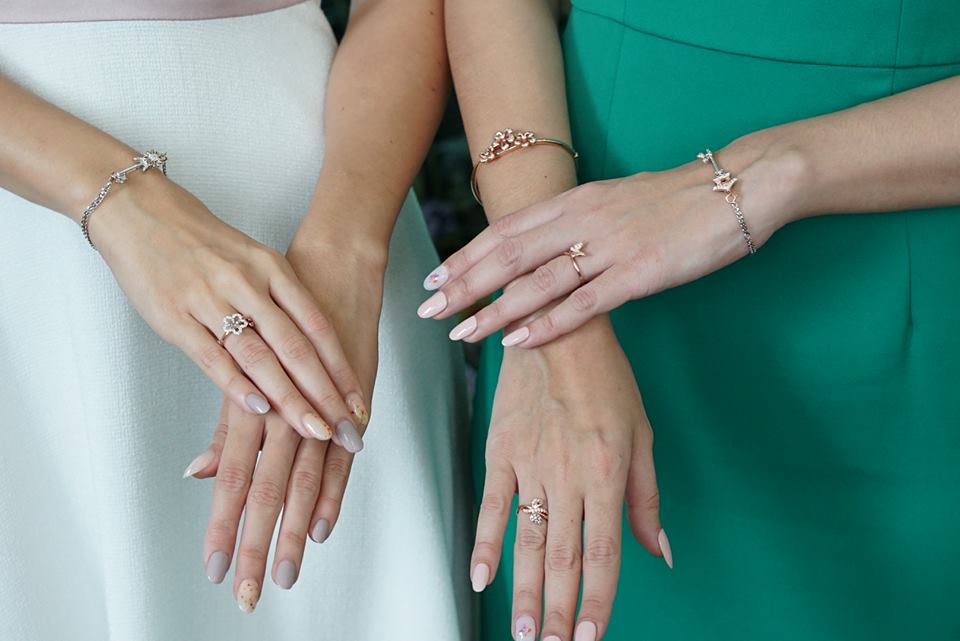 This company has a history of creating jewelry pieces that are meant to celebrate the precious moments in life, and now they are already operating over 17 stores in Malaysia and Brunei. They are largely known for having the biggest collection of the rare Pt950 Platinum wedding bands in the country.
Their special Valentine piece this year is a pair of dogs nuzzling a heart – the phrase says: 'two lovebirds' but Diamond & Platinum made a minor change and turned it into two love dogs, calling it Lovey Dovey. You can't deny that this piece of necklace that comes along with the fact that it is the Dog Year is very cute, and who doesn't like puppies? The price range of this collection is set between RM950 and RM1,200.
Address: 40-2, Jalan Maarof, Bangsar Baru, 59100 Kuala Lumpur, Malaysia.
Website: Diamond & Platinum
Tel: 03-2282 9318
2. Kelvin Gems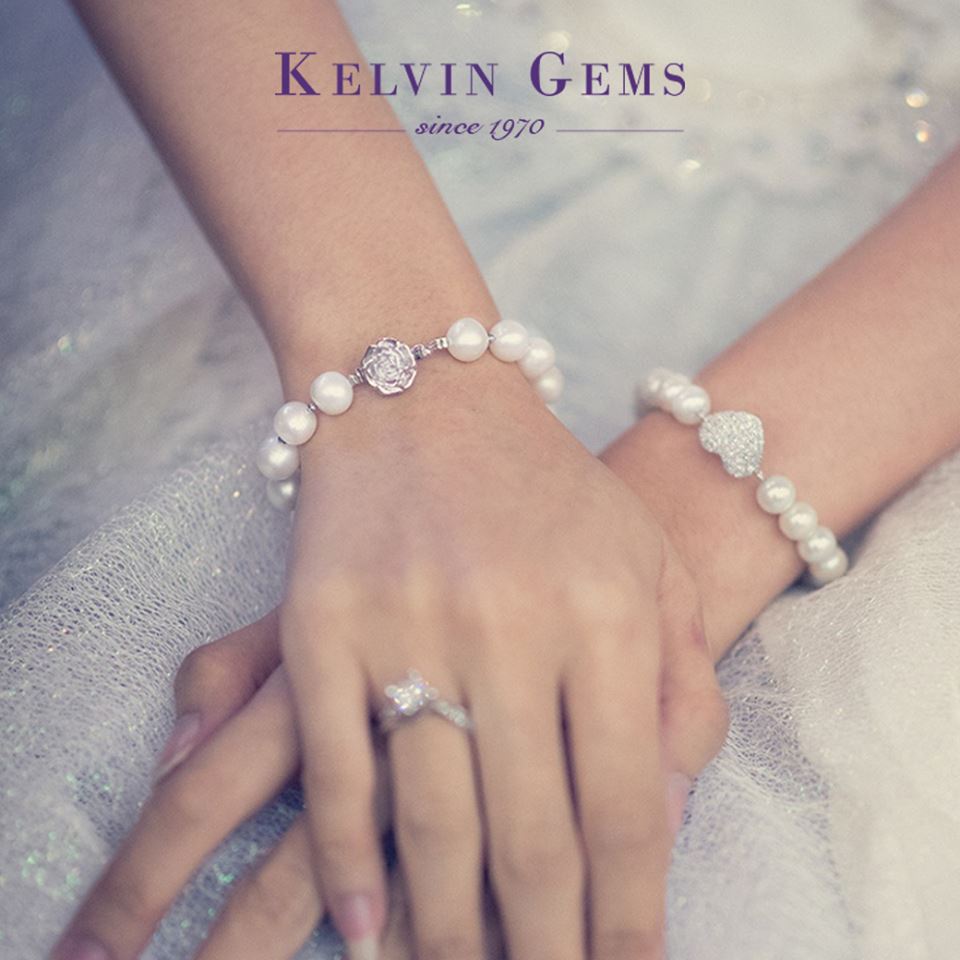 Kelvin Gems adopted Japanese trends throughout the innovations of their jewelries – their signatures being the interplay of complementary colours of their pieces in order to exhibit the exquisite attractiveness of natural diamond colours alongside the white diamond cuts that are striking. You'll see these features especially emphasised in their Valentine's Day collection, where the white diamonds sparkle without conflict on simple silver supports. This gift set is priced at RM1,000.
Hours: Monday-Saturday: 10am-7pm.
Address: Shangri-La Hotel Kuala Lumpur, Shoplot No.9 & 10, 1st Floor, UBN Tower Shopping Arcade, No.10, Jalan P. Ramlee 50250 Kuala Lumpur.
Website: Kelvin Gems
Tel: 017-268 8673
3. Vip Power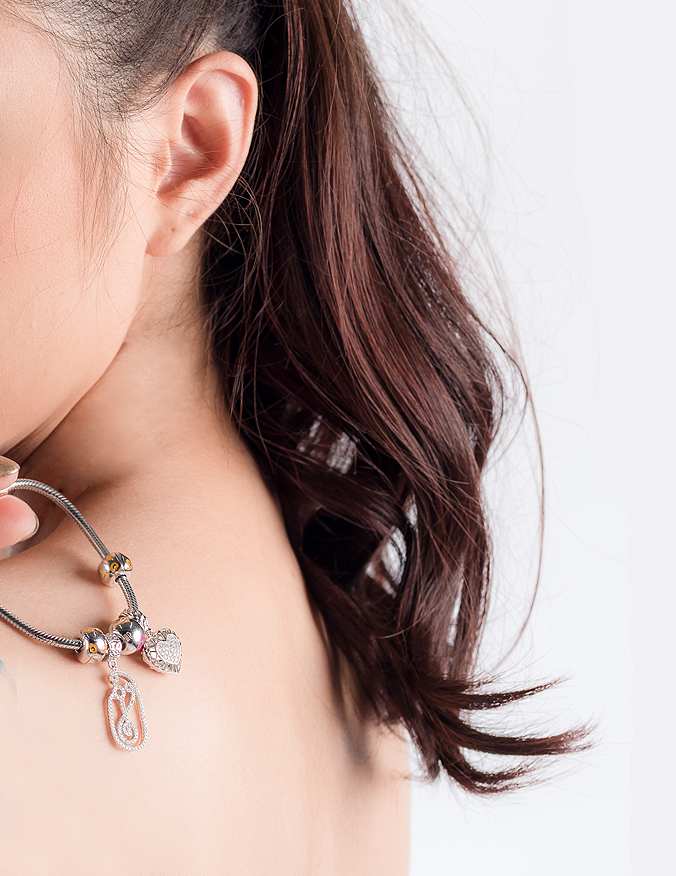 Vip Power believes that when made with the correct materials, with the main material being the Cubic Zirconia, jewelry can bring positive energy to the wearers. As such, their Valentine's Day collection for 2018 is aimed to assist a couple in maintaining their relationship. Now, while this may be debatable, we do have to agree that the jewelry sure looks exotic and your loved one will definitely be ecstatic to receive it as a gift. The price range of this collection is placed between RM100 and RM400.
Hours: Monday-Friday: 12pm-8pm.
Address: 170, LEBUH PANTAI, George Town, Malaysia
Website: Vip Power
Tel: 04-262 5932
4. Minimalist Lab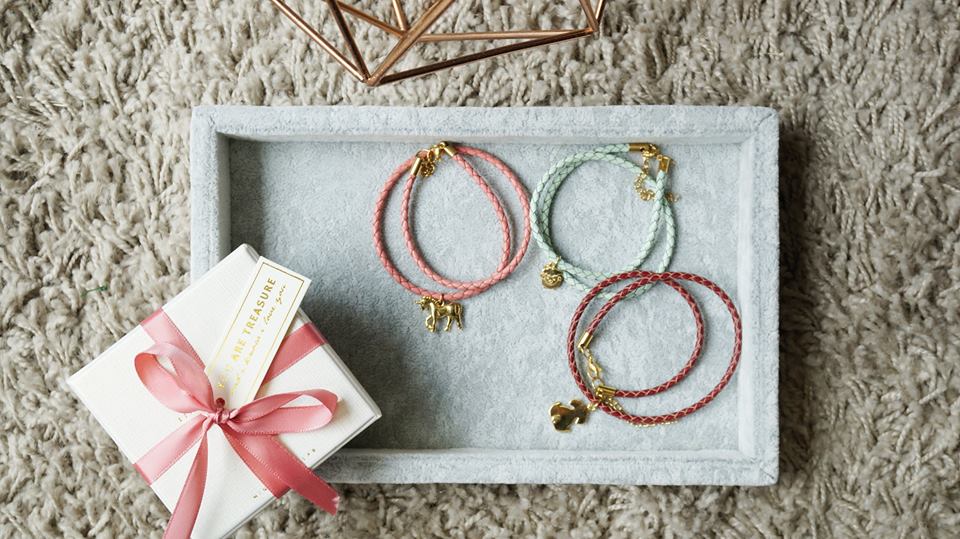 Originally founded in a small store in Pavilion KL, Minimalist Lab aims to bring local creations that are meant to not take up much space but are still unique on their own to the public eye. Sleek and tiny. Clean-cut and non-fussy.
They have managed to come up with a 2018 Valentine's Gift Box Set, filled with a set of charms that you can choose from their collection, a floral bouquet, a handcrafted soap, XO Salt & Pepper shakers, a silver plated star ring, fairy lights, and a greeting card. You can get one of these gift sets at just RM289.
Hours: 9am-6pm, daily
Website: Minimalist Lab
Tel: 011 3733 2079
5. TOMEI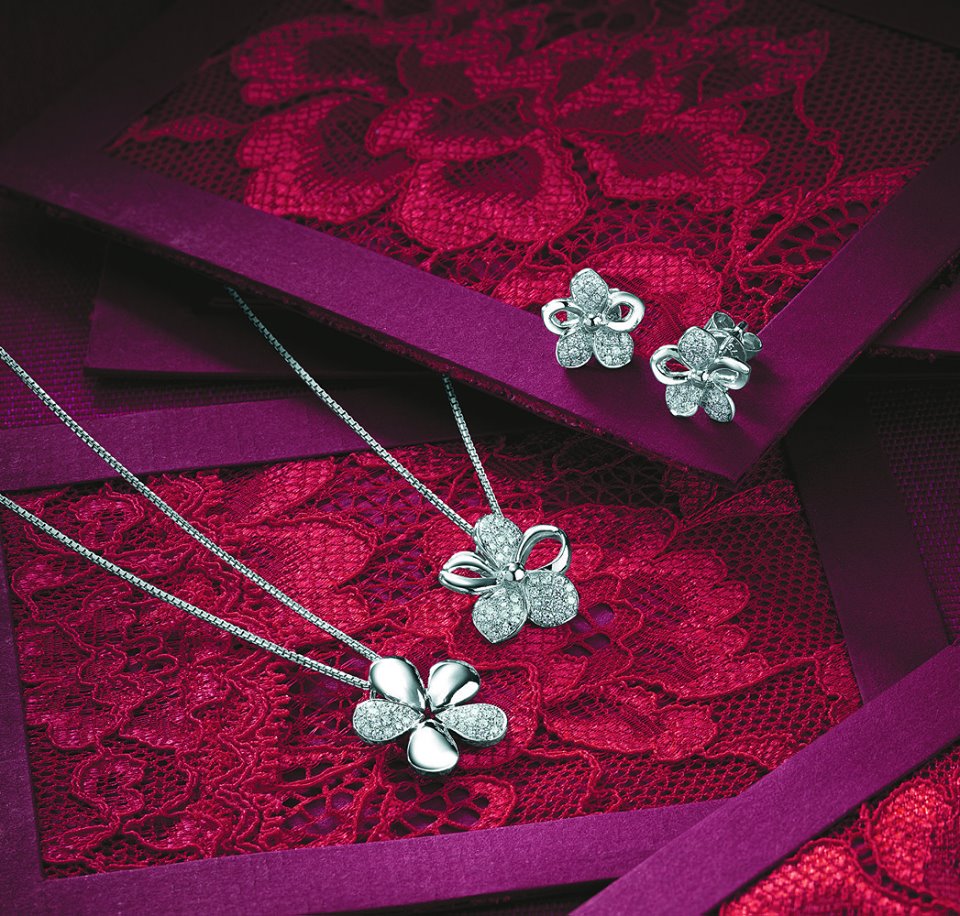 TOMEI emerged in 1968 as a jewelry designer and manufacturer, capturing ladies' hearts with their intricate workmanship. Currently, TOMEI owns as many as 70 retail outlets in the country under five different brands, but all of them carry one similarity: the gold they use.
Hence, their Valentine's Day collection mostly features gold and white gold. They have come up with so much that it has its own sub-collections, a total of four of them. There's the Princess Heart Collection, the Eternally Together Collection, the Sweet Rosa Collection and the Eternal Binding Wedding Series. They set the price range for this collection between RM500 and RM1,500.
Hours: Monday-Friday: 9am-6.30pm.
Address: 8-1, Jalan 2/131A, Project Jaya Estate, Batu 6, Jalan Kelang Lama, 53200 Kuala Lumpur
Website: TOMEI
Tel: 03-2141 2667
6. Lazenda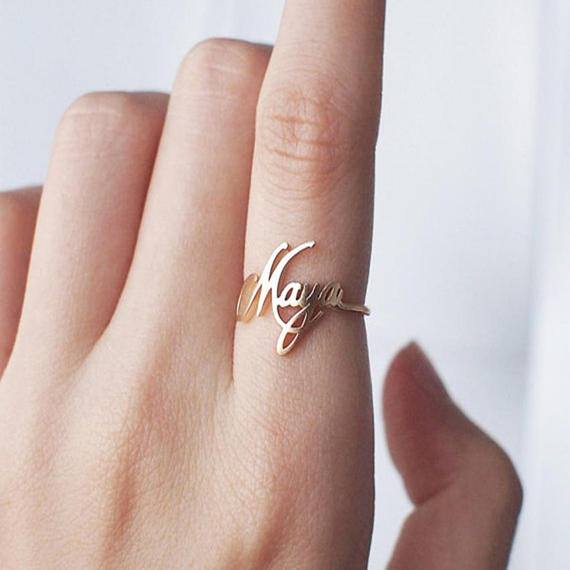 Lazenda offers a jewelry personalisation service so you can make it uniquely yours and your girlfriend's. You can either choose to engrave, monogram, or custom-make one new piece of jewelry.
They haven't been here long, given that they were only founded in 2010, but Lazenda has been making waves among young fans of jewelries. They specialise in creating and innovating personalised jewelry, like name necklaces and such. You can be assured that none of their products exceed RM200.
Address: Eco Business Park 1, 20, Jalan Ekoperniagaan 1/19, Taman Ekoperniagaan, 81100, Johor, Malaysia
Website: Lazenda
7. Vivere Rosse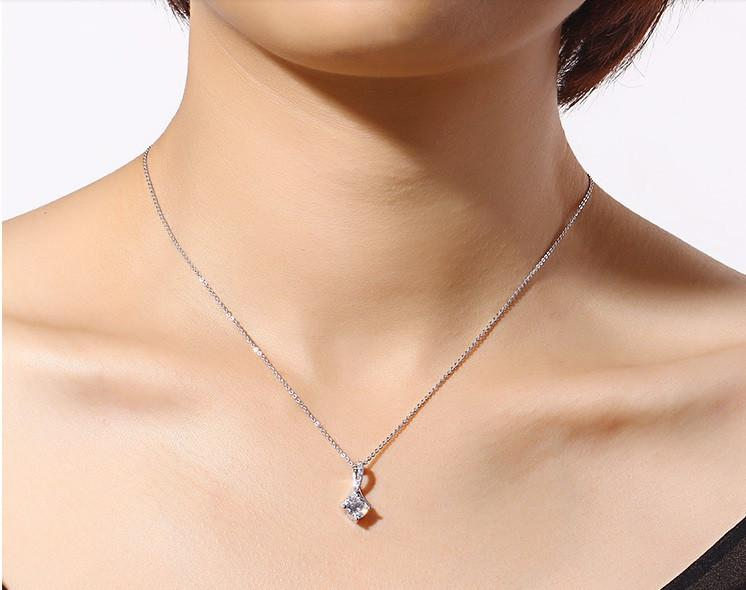 Vivere Rosse is about everything romance. Couple rings, couple necklaces, heart necklaces, personalised earrings – these are all within their field.
Perhaps the quickest jewelry retailer to come up with their own Valentine's Day collection, Vivere Rosse has already started selling their Sparks of Romance collection since mid-December last year. Talk about efficiency. The collection contains infinity bracelets, sparkle rings, pearl drop earrings, and the such. Each of the items in this collection is less than RM200.
Hours: Monday-Friday: 10am-7pm.
Address: A1-2-10, Flexis One South, Jalan OS2, Taman Serdang Perdana, 43300 Seri Kembangan, Selangor
Website: Vivere Rosse
Tel: 012-772 4119
8. DeGem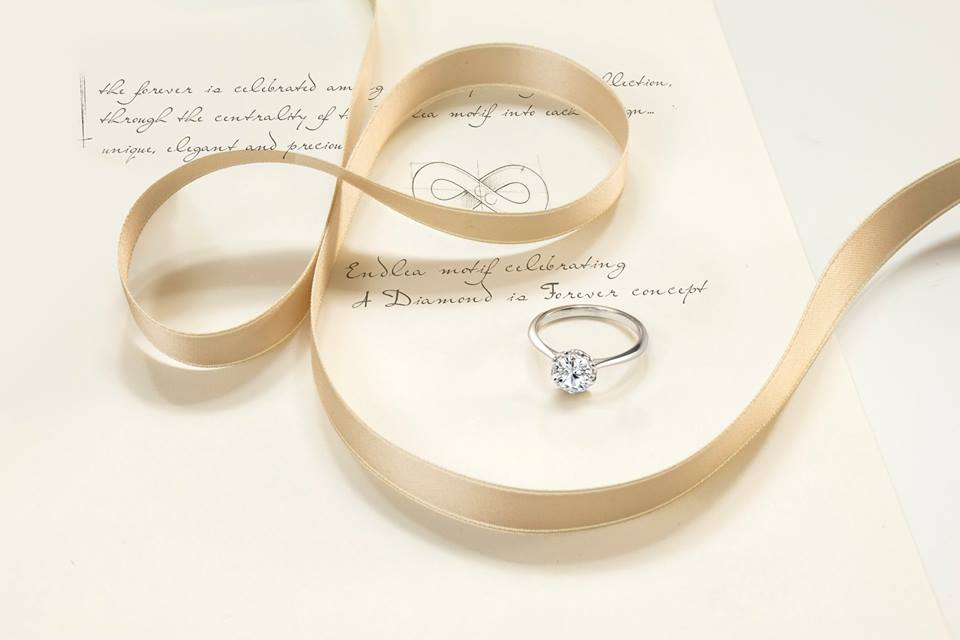 In the region of Southeast Asia itself, DeGem has become one of the jewelry market's most stylish and current retailers. They serve as the sole distributor of several of the world's most renowned jewelry brands. To name a few: Lazare Diamond, Forevermark, and Victor Mayer. Their jewelries are high-end and a little bit on the expensive side, but if you can afford it, it is certainly one of the best brands to purchase from for the women in your life. You can even opt from their Infinity collection to symbolise your infinite love, such as the infinity rings. The price range of this collection is set between RM800 and RM2,000.
Website: DeGem
9. e-SUEN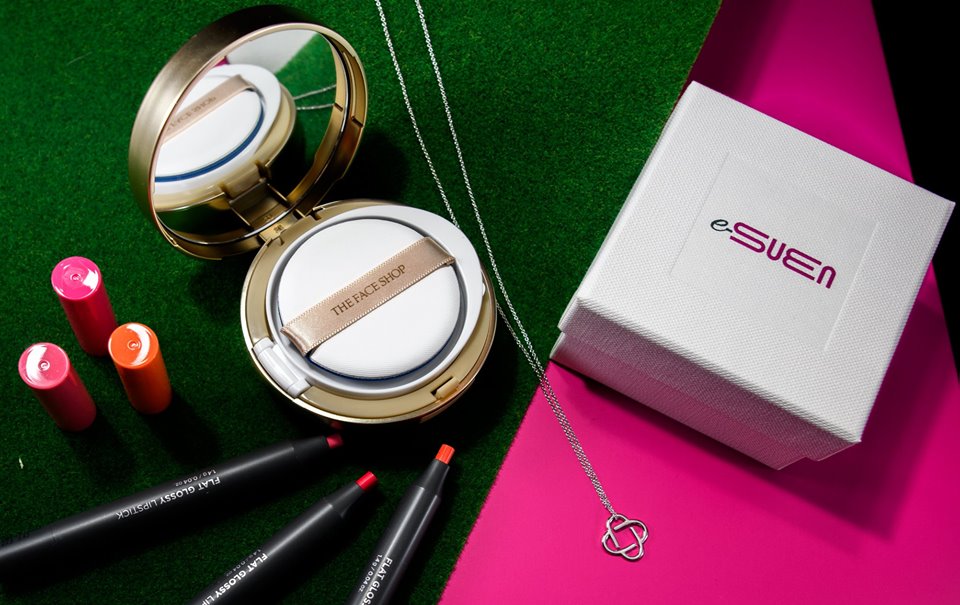 Style and individuality are the sole goals of e-SUEN. Their collections are all designed with vibrantly-hued stones and rich gold, inspired from a multitude of experiences based on worldwide ventures. Their products are never one and the same, as they will make little changes here and there for each piece.
One thing I really like about this jeweler is the fact that they encourage women to buy gifts for men for a change. So hey, fellow women, if you're reading this and you're planning to turn the gender roles around, you can get one of these at no more than RM300.
Hours: Monday-Saturday: 10am-7pm.
Address: E SUEN Network Sdn Bhd, 121, Jalan Maarof, Taman Bangsar, 59000 Kuala Lumpur, Federal Territory of Kuala Lumpur
Website: e-SUEN
Tel: 03-2284 8618
10. Rosette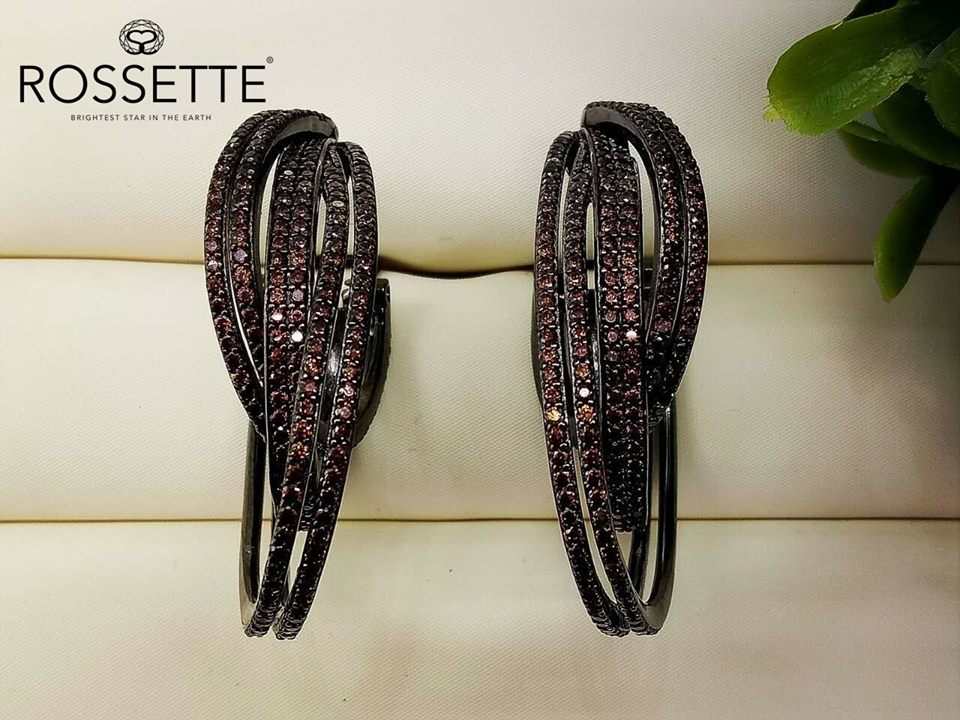 Rosette has quickly risen through the ranks of the jewelry industry in Malaysia with their innovative and refreshing jewelry. Among their products are all sorts of pieces that are suitable for various events, be it a wedding or a party at a club – all of them handcrafted by Rosette's team of master craftsman and designers. They pay attention to colour and arrangement of the objects in a design, putting emphasis and creating harmony between the colours and stones.
Their Valentine's Day collection is, of course, to emphasise on everlasting love, hence the rose gold pink of their designs. The intricacies that can be seen on the jewelries are proofs that they put a lot of effort into designing and creating these pieces. This collection's price range goes from RM750 to as high as RM1,200.
Hours: Sunday-Thursday: 10am-10pm, Friday-Saturday: 10am-10.30pm.
Address: F102C First Floor, 1 Utama Shopping Centre, Lebuh Bandar Utama,, Bandar Utama, 47800 Bandar Utama City Centre, Selangor
Website: Rosette
Tel: 03-7611 4614
Featured Image Credit: Eligible Magazine