First rule of pizza: pineapples do not belong anywhere near it. If you like pineapples on your pizza, who hurt you?
Yet, KFC's new Chizza has done exactly that. When I first saw the promotion for it, I was already kind of turned off, because there were pineapples and the crust is chicken. A whole life of eating great pizza, and I could not believe that KFC has included pizza in their list of casualties.
To put it simply, this is the spawn of a pizza and chicken, where a fried chicken fillet acts as the crust and is then topped with pineapples, mozzarella cheese, pizza sauce, chicken ham, and cheese sauce.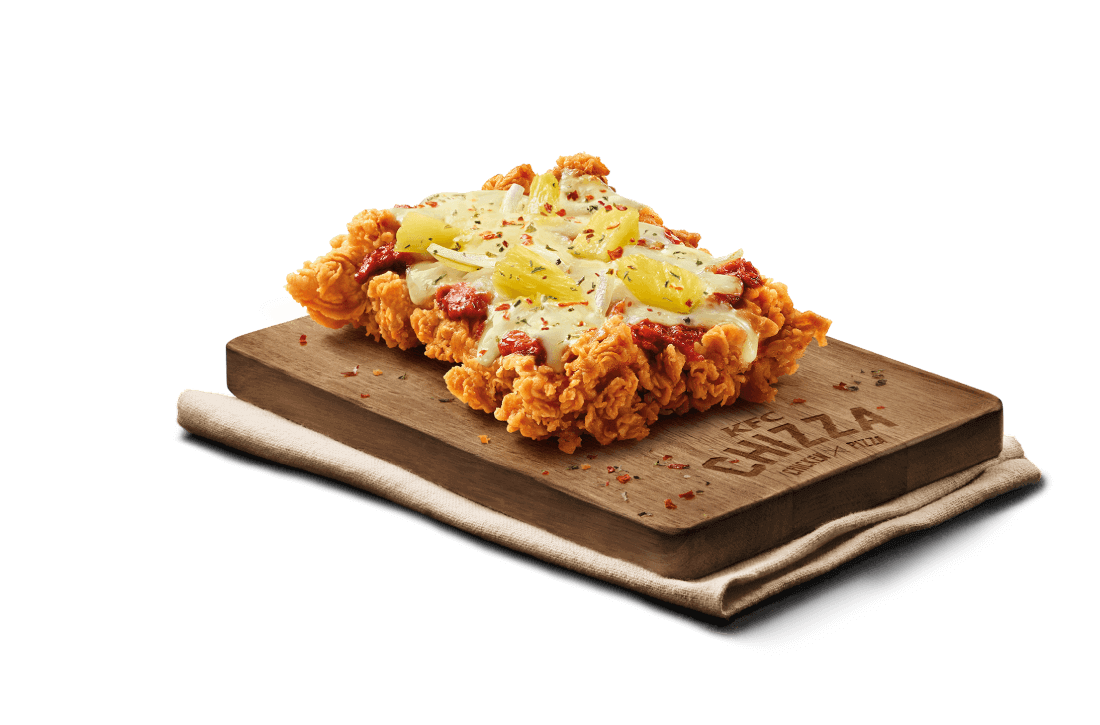 But okay, despite the pineapple, there's no question that the promotional photos are very appealing, and the promotional videos are very saliva-inducing.
And then when you actually buy one, you get this.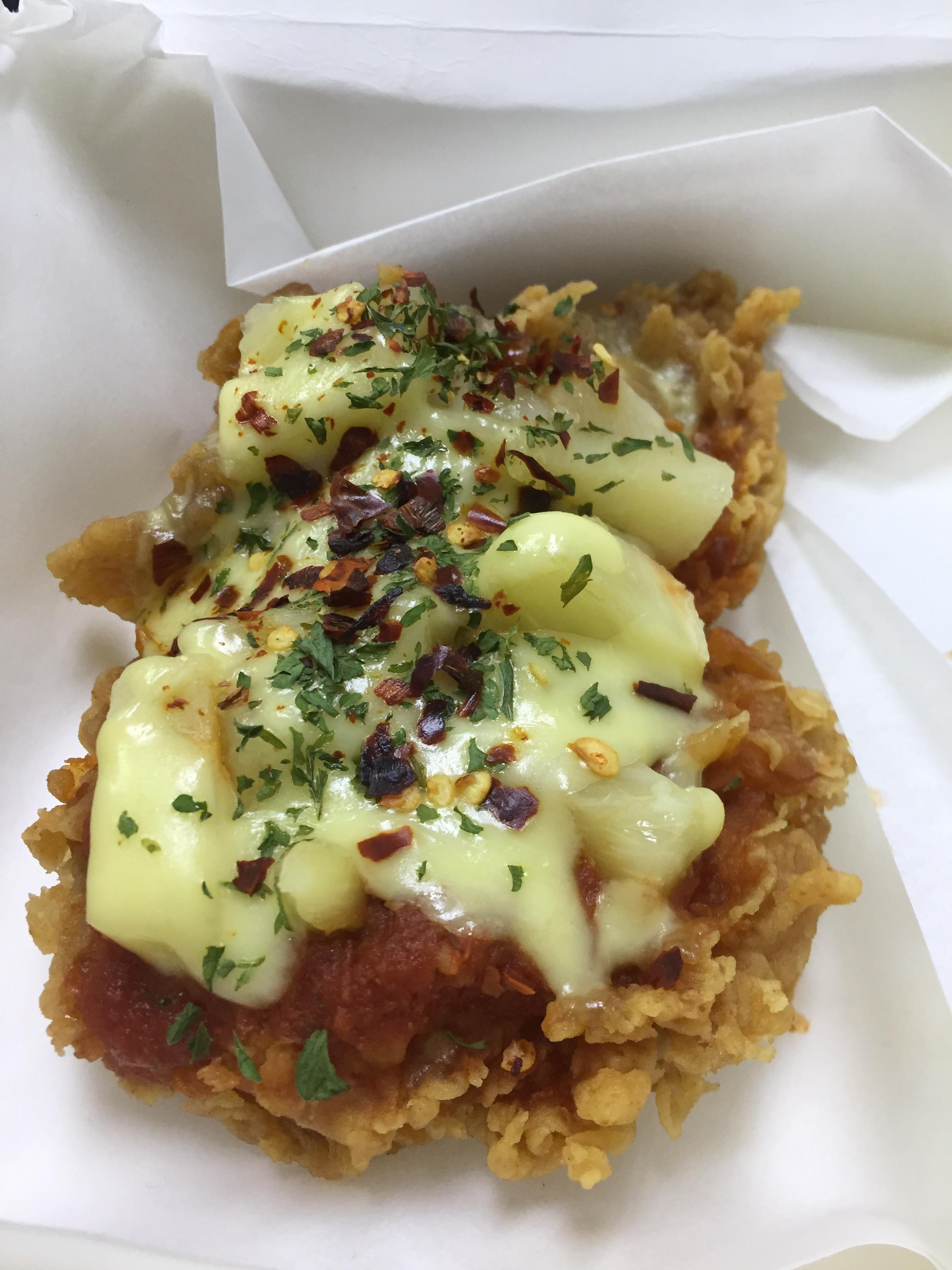 What happened? It's almost as if the KFC staff who makes these things are as appalled by the concept as I was; as if the chicken fillet and the toppings got into a brawl with each other and they all lost.
Still, my father taught me to never judge a book by its cover, and I decided to employ that when I looked at this Chizza. I mean, it couldn't be that bad, right?
I took my first bite, and, well, it wasn't bad per se, but it certainly did not meet my expectation. The chicken fillet was just like any other KFC fried chicken, a little dry but still tender enough to give us that signature KFC chicken flavour. No complaints about that.
The toppings, though, is another story. When you pair two strong and flavourful things like a KFC chicken fillet and pizza toppings, either would cancel the other out. In the case of Chizza, the chicken came out winning in terms of taste. You could also blame this on the uneven spread of the toppings, which made for a really unsatisfying combination of flavour when you take the first bite.
And maybe it's the determination against pineapples on pizza in me but the taste of pineapple was particularly noticeable, which only served to put me off more.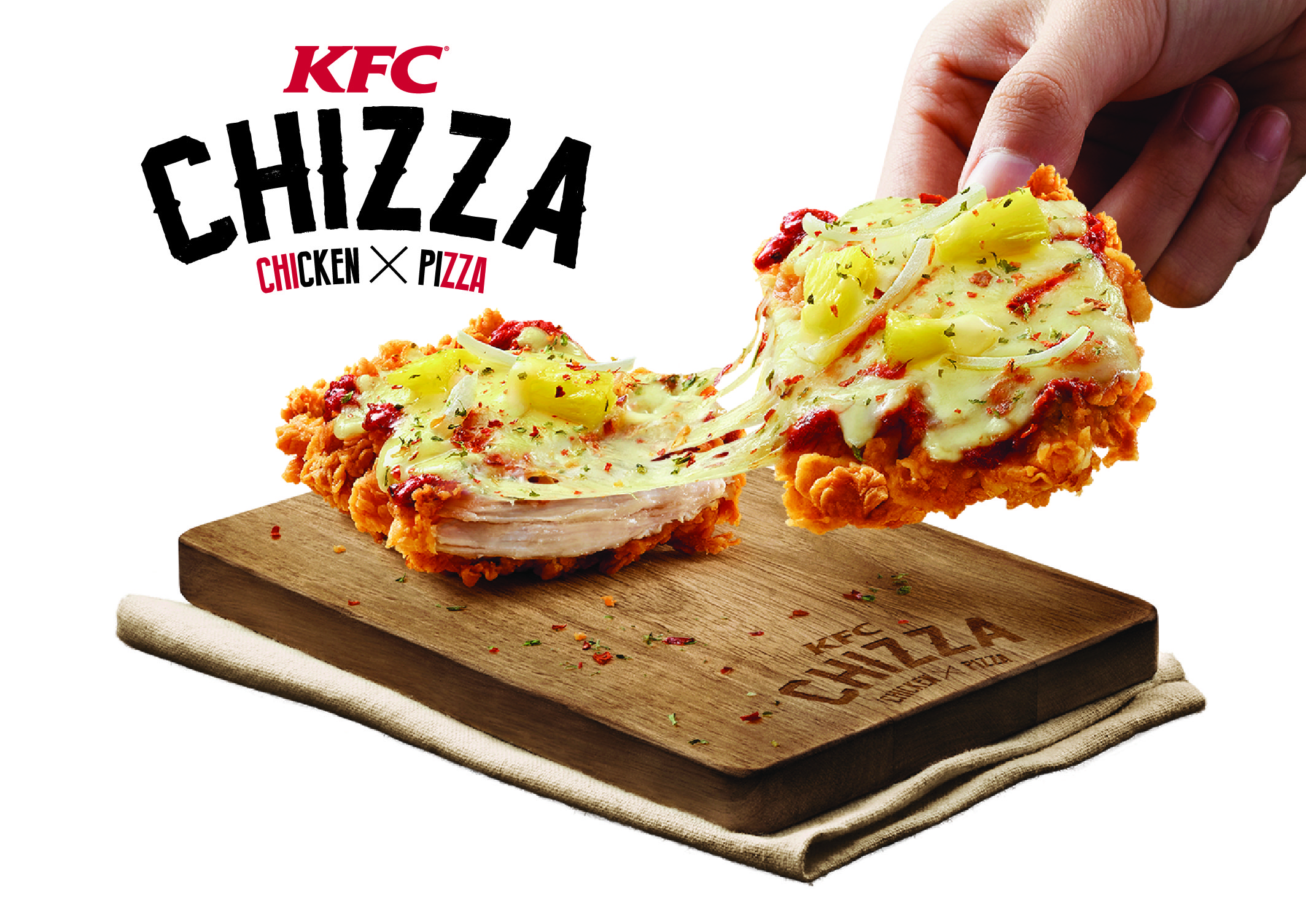 To be perfectly honest, in my opinion, it's not worth the money. RM7.90 for something that you would expect to be able to satisfy both your chicken and pizza craving but fails miserably. You're better off getting a KFC fried chicken set and a pizza separately. I, for one, would not pay for something like this again.
Also, let me reiterate: pineapples on pizza is a crime.
Featured Image Credit: CNET