When one thinks of Putrajaya, one would carry with them the idea that Putrajaya is a place of governmental activities, decorated with administrative buildings, public parks, and lavish residential areas. Apart from that, the one common notion about Putrajaya is that it is outrageously far away, and many would avoid having to go over as much as possible – not to be blamed, given the utter atrocity of KL and Selangor traffic.
While it may be true that Putrajaya is a very government-oriented location, there are still places for entertainment and food. If you ever find yourself in Putrajaya and you are looking for places where you can chill and have good food, here is a list of 9 Putrajaya cafés that you can go to and try out their signature dishes.
1. Namoo Grey
A Korean-oriented café, Namoo Grey's main menu consists of numerous authentic Korean dishes and treats, while also allowing their patrons to relax and sit back with the modern interior design. They fully believe in the ideal that good food ought to be natural, fresh, and timeless. While their menu selection is vast, Namoo Grey's signature dishes are the crusty bibi burger, seafood pancake, and ppang – all are attractions to the diehard K-Pop fans.
The crusty bibi burger is basically brown rice pressed with chicken fillet, cheese, fried egg, and Korean red pepper sauce. If you are a seafood lover, the seafood pancake would be an ideal choice; chopped prawn, squid, crab stick, spring onion, and fried rice wrapped in omelette, and complemented with fried chicken fillet. If you are looking for something lighter and sweeter, you can opt for their ppang, which is a waffle-type dessert shaped in fish form and filled with sweet red bean mash.
Signature dishes: Crusty bibi burger, seafood pancake, ppang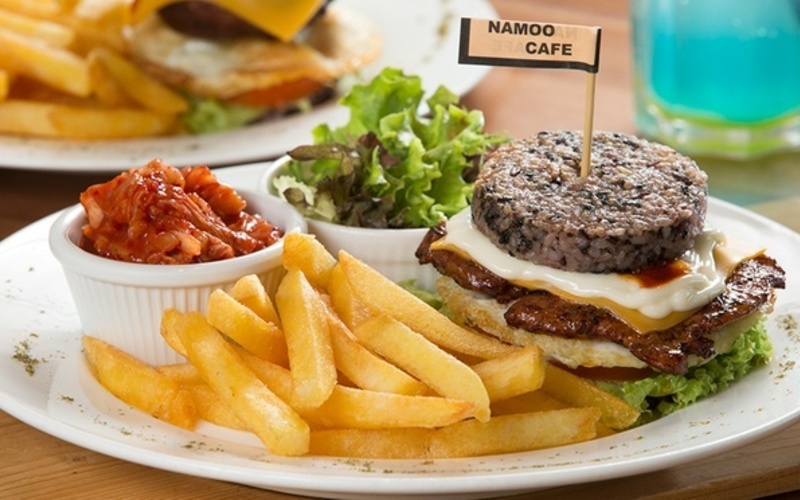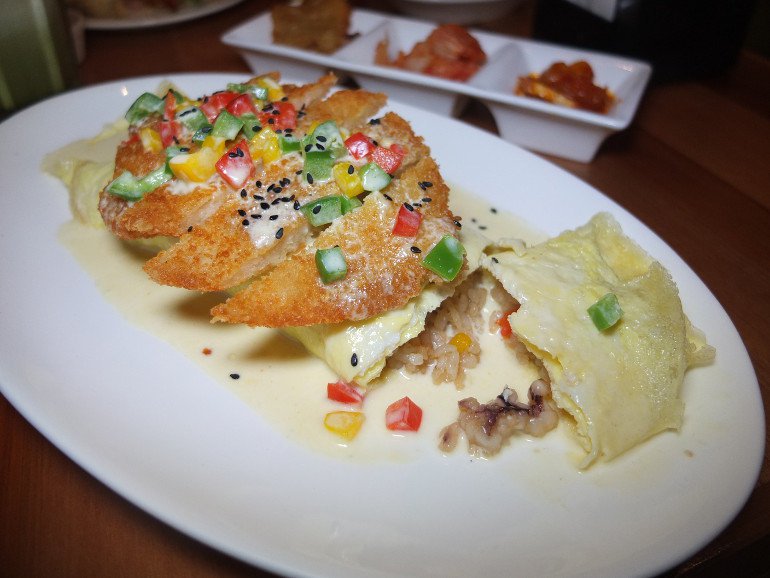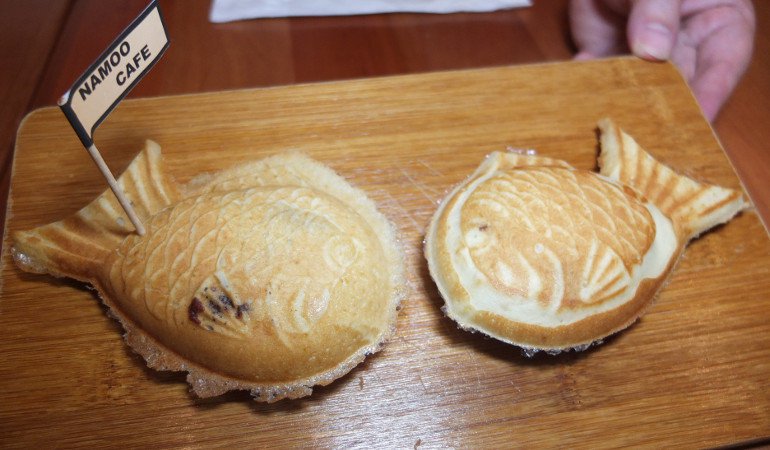 Namoo Grey Korean Cafe
Hours: Monday – Sunday, 10a.m. – 10p.m.
Address: L1-72 first floor, city mall Lebuh IRC IOI City, 43000, IOI Resort, Putrajaya
Tel: 03 8959 1269
2. Umai Café
Umai Café is the representative of the Malaysian local culture while also adopting a rather modern outlook with regards to the design and environment.  Placed at the edge of the serene Putrajaya lake, this café is perfect for those who are seeking a relaxing and natural environment. Imagine having a nasi lemak and a glass of bandung sitting outside by the lake – it can't get more serene than that.
One of their signature dishes happens to be the nasi lemak ayam berempah, which is nasi lemak with fried spiced chicken, anchovies dipped in sambal, and the usual condiments found in a nasi lemak set. Their bandung is also quite renowned among the usual crowd of patrons, pink and thick and definitely satisfactory for your sweet tooth.
Signature dishes: Nasi lemak ayam berempah, bandung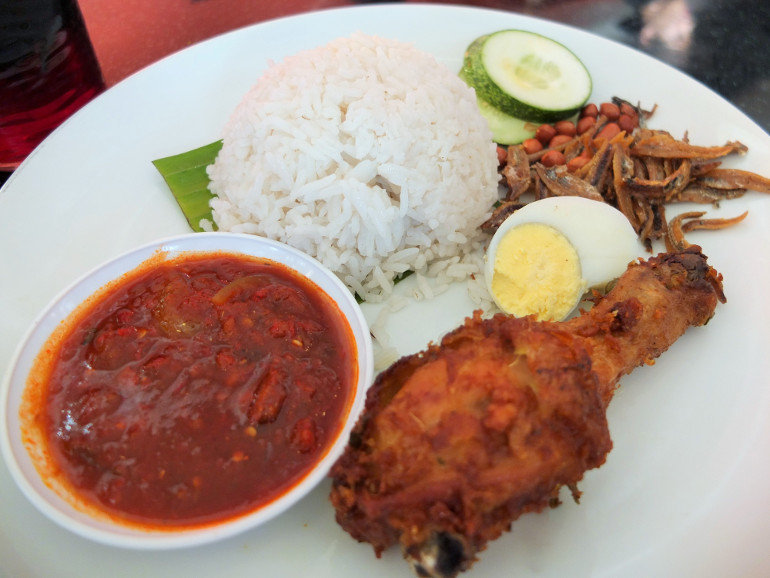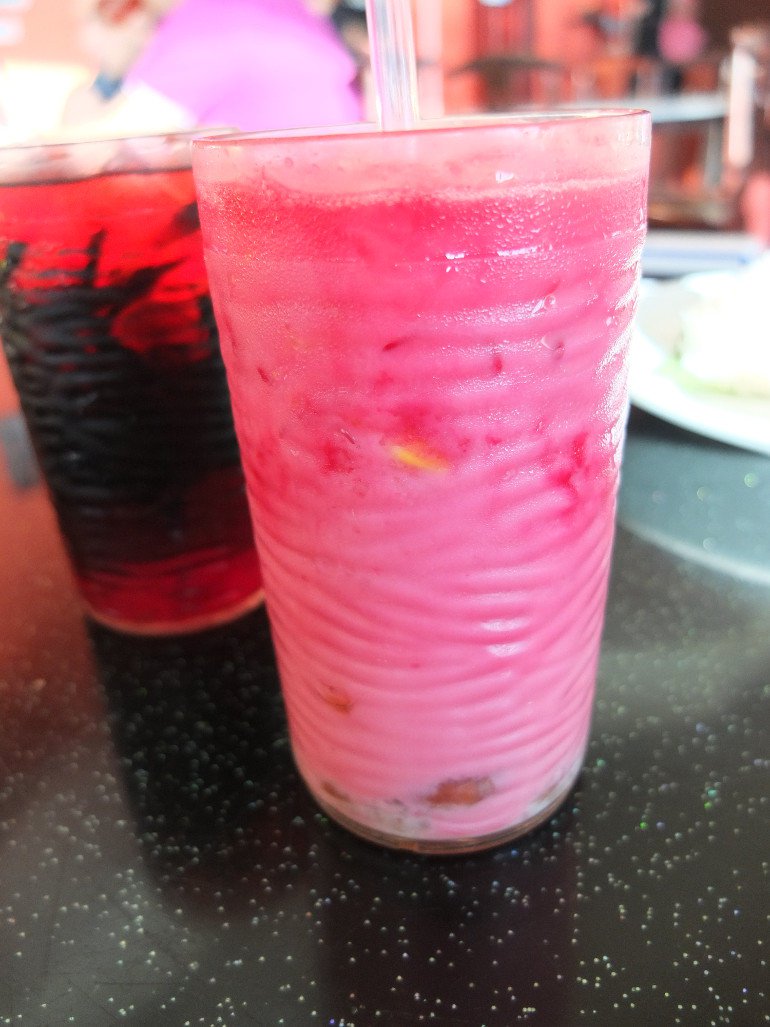 Umai Café
Hours: Monday – Sunday, 9a.m. – 11p.m.
Address: Jalan P8e2/10, Presint 2, 62100 Putrajaya, Wilayah Persekutuan Putrajaya
Website: Umai Café
Tel: 012 239 6118
3. Monte Bianco
Once upon a time, before Monte Bianco, there was Perfume Dance. When Putrajaya IOI Mall City Mall emerged, Perfume Dance was then rebranded into what is now Monte Bianco, and it is not lacking the uniqueness it carried during its Perfume Dance days. Once you have stepped foot in this café, you will find yourself transported into a classic European restaurant, what with their set up, decoration, furniture, and music.
At Monte Bianco, the one thing you absolutely need to try out is the Dancing Diva toast, made of honey fondue layered with an ice cream scoop and a tiny red heeled shoe. Apart from the toast, if you are a soup lover, do not forget to try out the wild mushroom soup.
Signature dishes: Dancing Diva toast, wild mushroom soup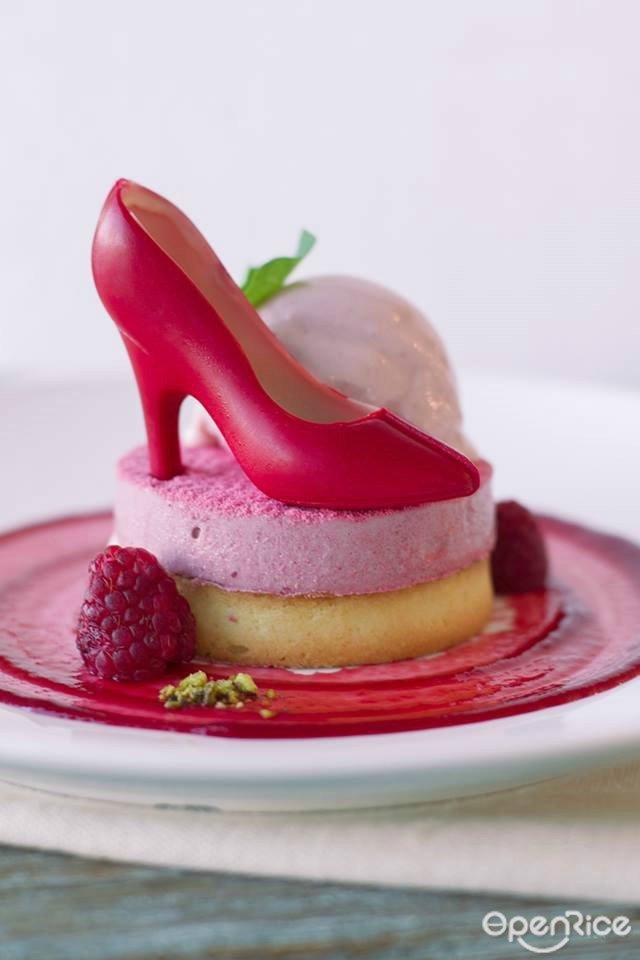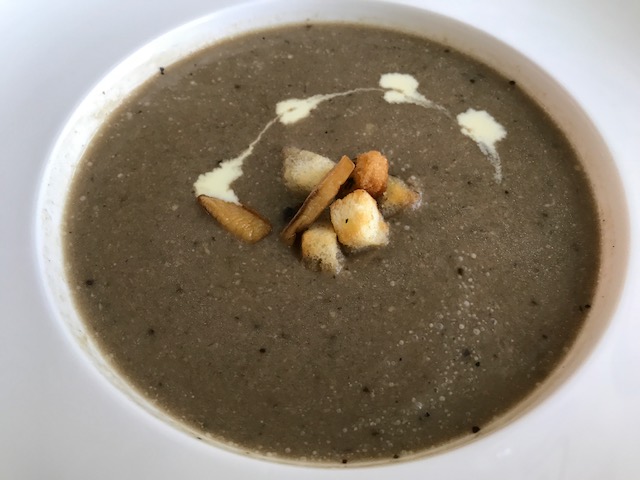 Monte Bianco
Hours: Monday – Sunday, 10a.m. – 10p.m.
Address: L1 35&36 IOI City Mall, Putrajaya
Website: Monte Bianco
Tel: 03 8213 0753
4. Franco
Franco is a café that adapts to the casual fine dining experience for their customers. Looking for a place to chill out with your friends? Going out to bond with your parents? Well, Franco is right there waiting for you to visit, ready too serve you with affordable and tasty meals from their menu that consists of a vast number of options.
This café is rather famous for their souffle selection, especially their matcha and vanilla souffle. You can be assured that when you feed yourself a tiny spoonful of that souffle, you will find yourself in sugar heaven, be it mixed with matcha or vanilla. If you are looking for a more substantial and filling – but not entirely heavy – option, opt for the Franco french toast, which is served with a thick and brown toast topped with a scoop of vanilla ice cream and drizzled with honey. Their squid ink pasta is worth a try as well – the pasta noodles blackened with squid ink, and served with a few squid pieces, along with small tomatoes.
Signature Dishes: Souffle, french toast, squid ink pasta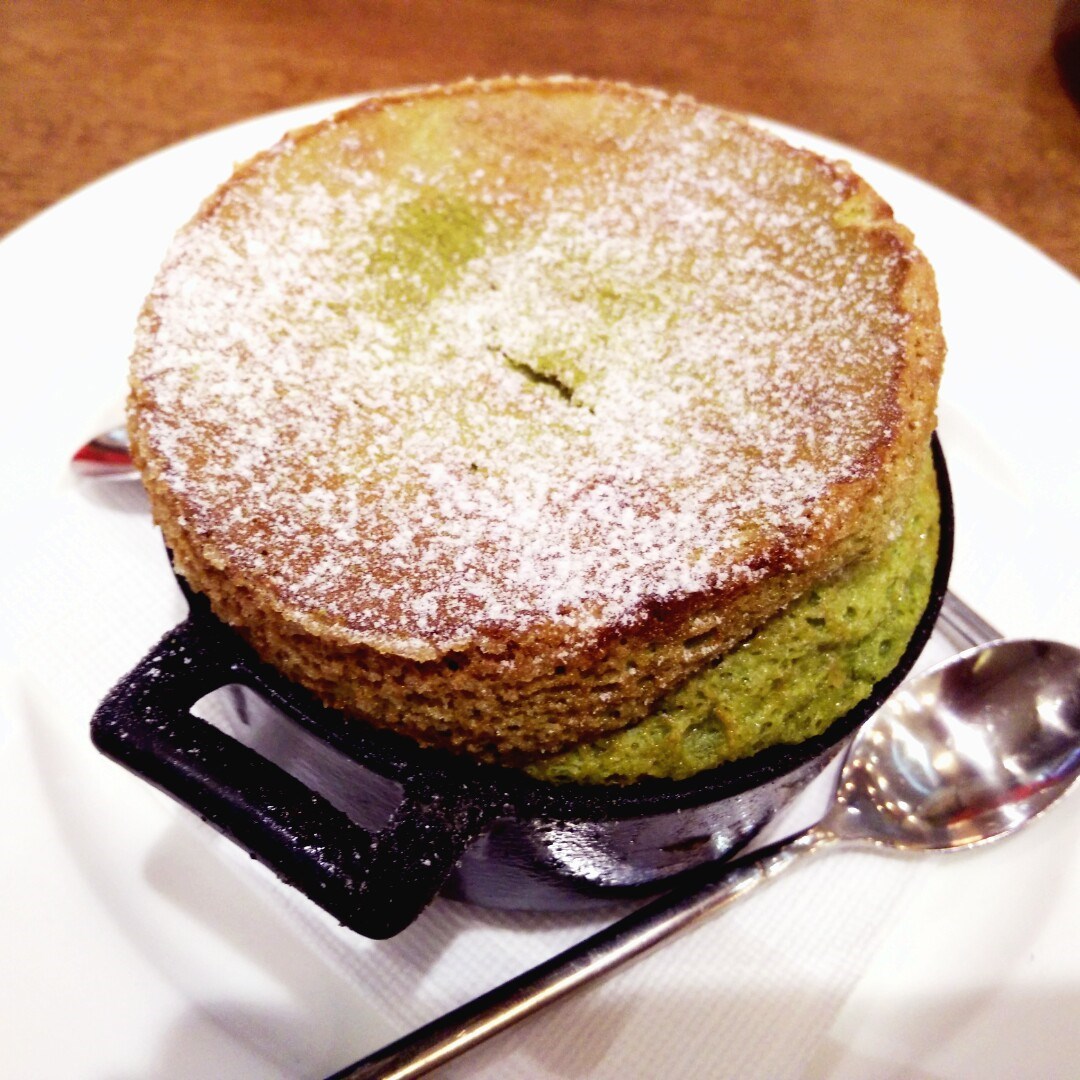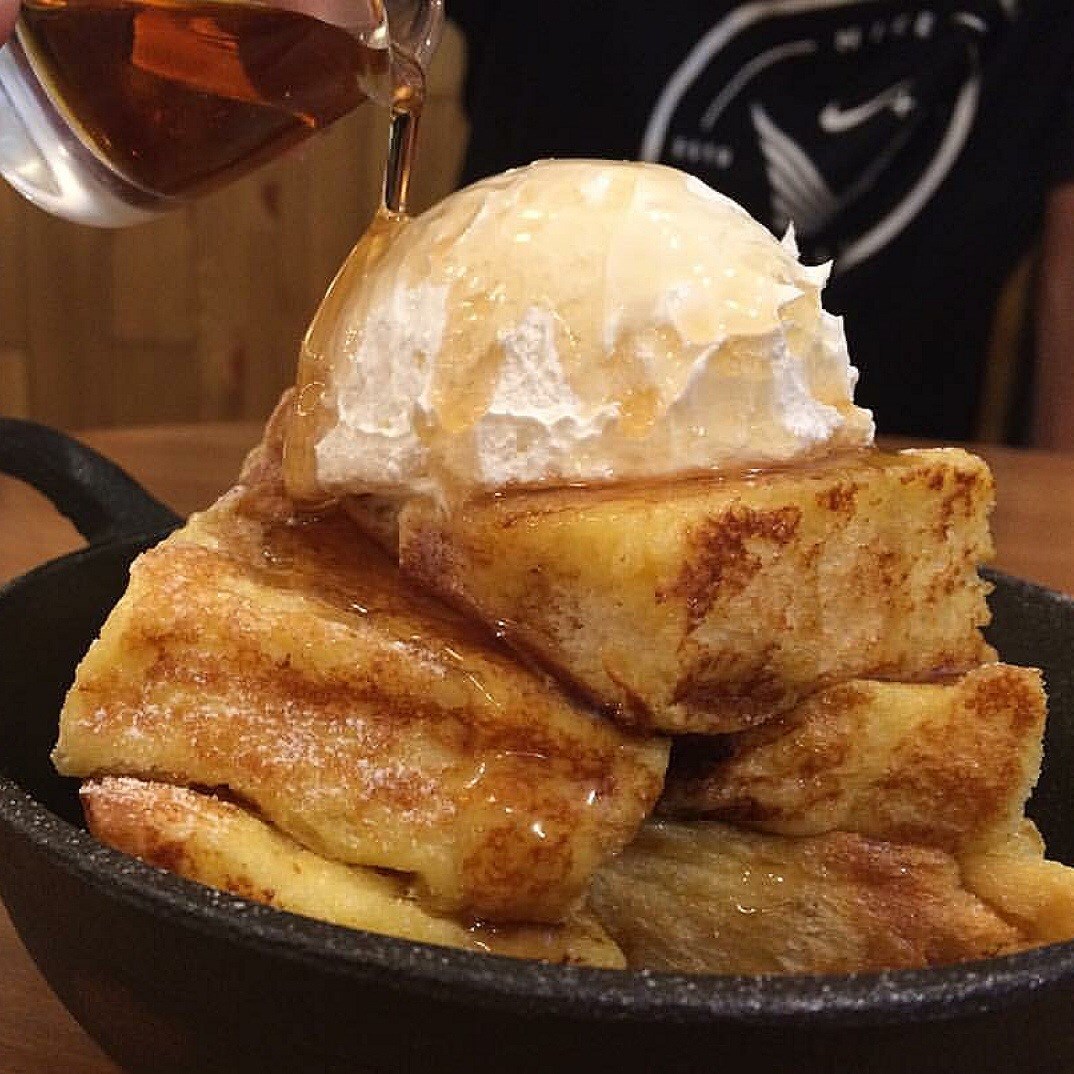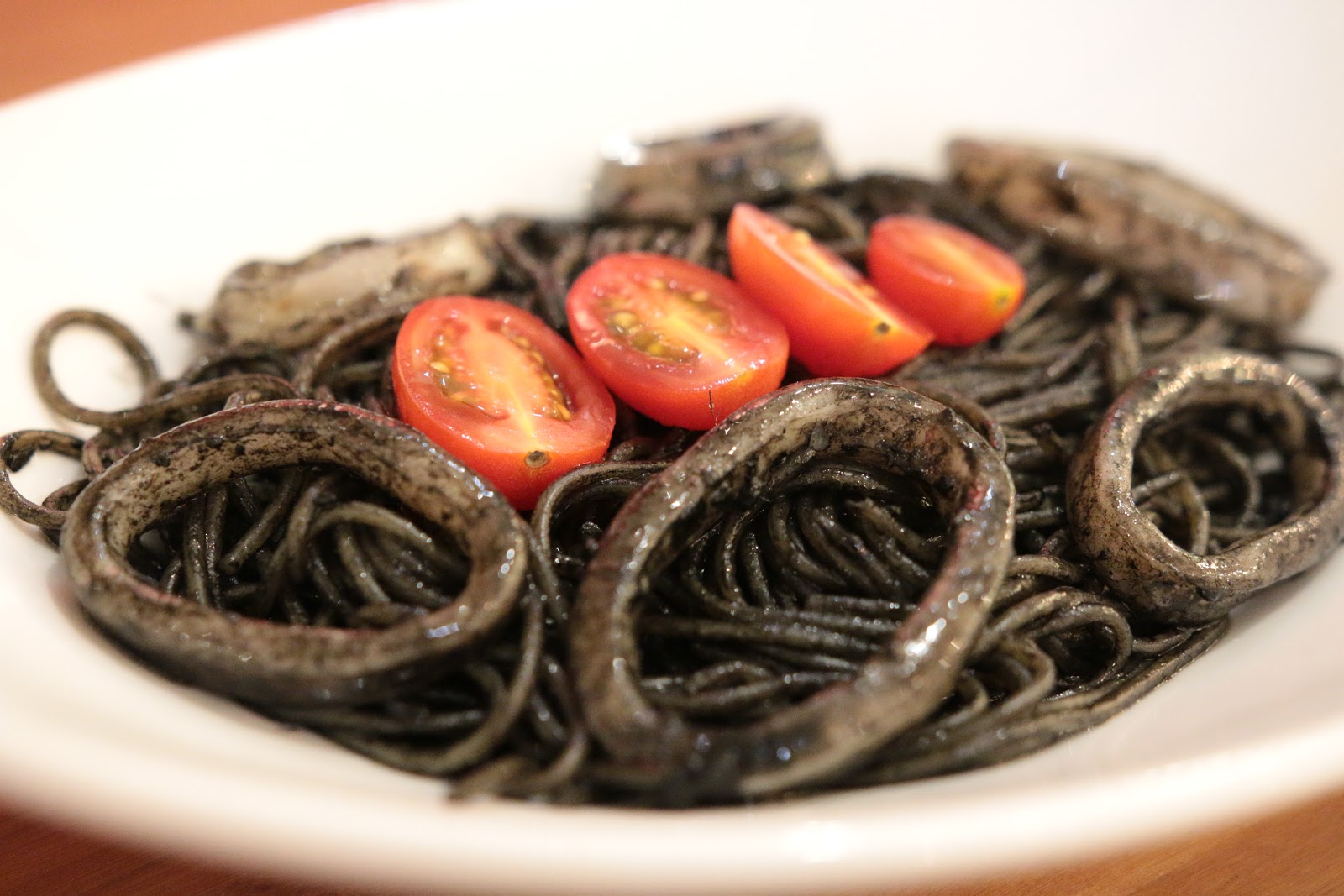 Franco
Hours: Monday – Sunday, 10a.m. – 10p.m.
Address: LG-80C & 80D, Lower Ground Floor, IOI City Mall, Lebuh IRC, IOI Resort City, Putrajaya, 62502
Tel: 03 8959 3928
5. Serabei Café
This café took advantage of the fact that Ayer @ 8 was a refreshing commercial area back in 2014, and it did not go to waste. Serabei Café has a distinct advantage in which it is located by the waterfront, availing the customers to have a nice view as they enjoy their meal and each other's company. Plus, their service is top notch as patrons do not have to wait long for the food to come.
When someone walks into Serabei Café, the one meal they almost always order is the infamous nasi kerabu. Those unclear about what it is, nasi kerabu is a rice mixed with raw herbs, vegetables, and kerisik, drizzled with fermented fish sauce and sambal. The rice either comes in blue or yellow, one from food colouring and the other from turmeric. Serabei Café serves it blue, and complement it with fried chicken, salted egg, and keropok.
Signature dish: nasi kerabu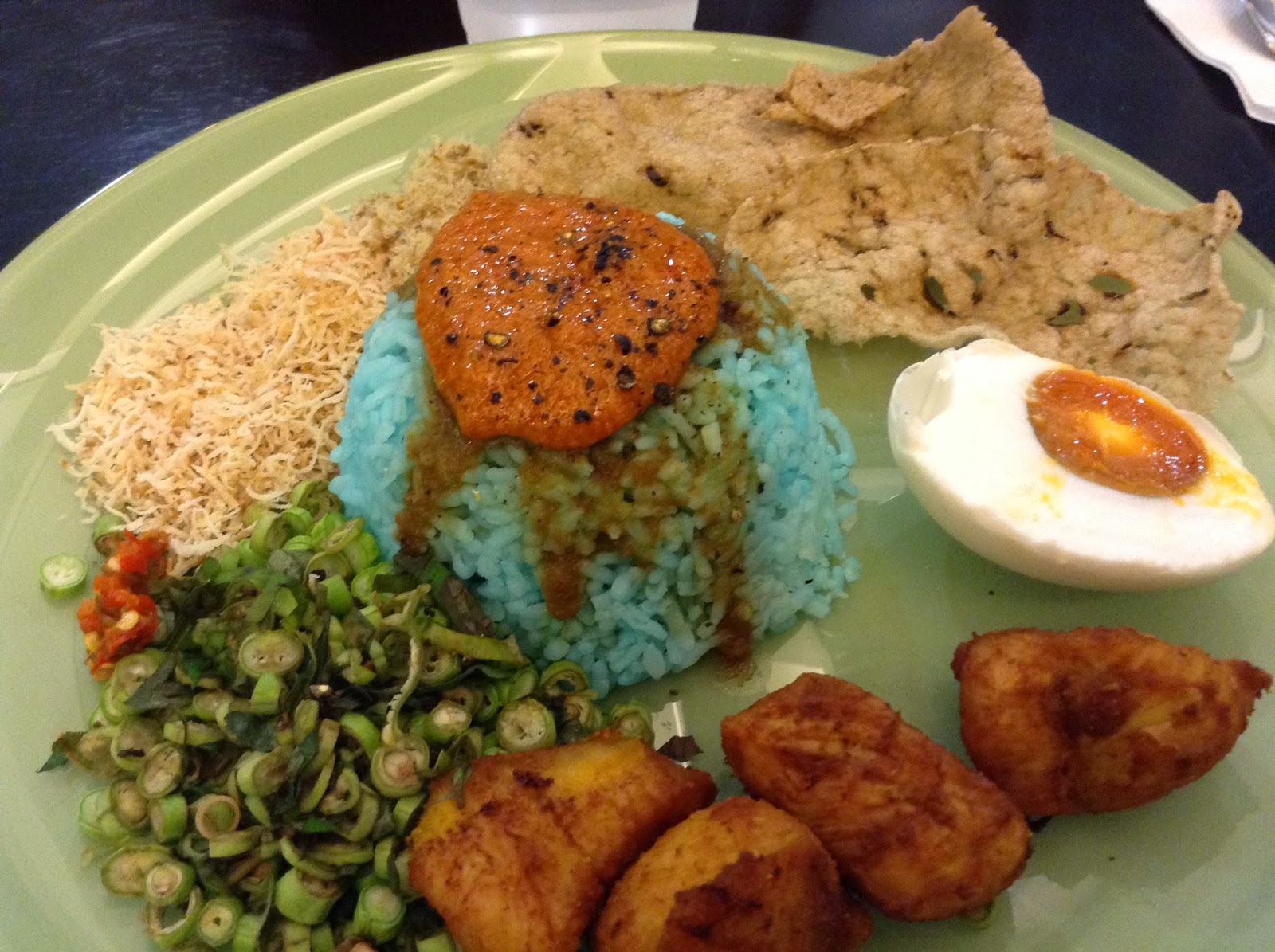 Serabei Café
Hours: Monday – Sunday, 10a.m. – 9p.m.
Address: A2-3-GA, [email protected], Jalan P8 G/13, Presint 8, Putrajaya, 62000
Tel: 012 958 1056
6. Wondermilk
Wondermilk started out as a small homemade cupcake café, and then they started expanding, turning into them into one of Malaysia's most prominent Bumiputera brand in the business of dessert production. One of their branches made its way to Putrajaya, and it is time for you to go and try out all their cupcakes and cakes and cookies and square bits. The bloated stomach will be worth it.
This café is well known for their desserts, yes, but especially their chocolate desserts. There's just something about the way they whipped the chocolate into shape and create all these desserts for us to enjoy. It can't be found anywhere else.
Signature dishes: Chocolate desserts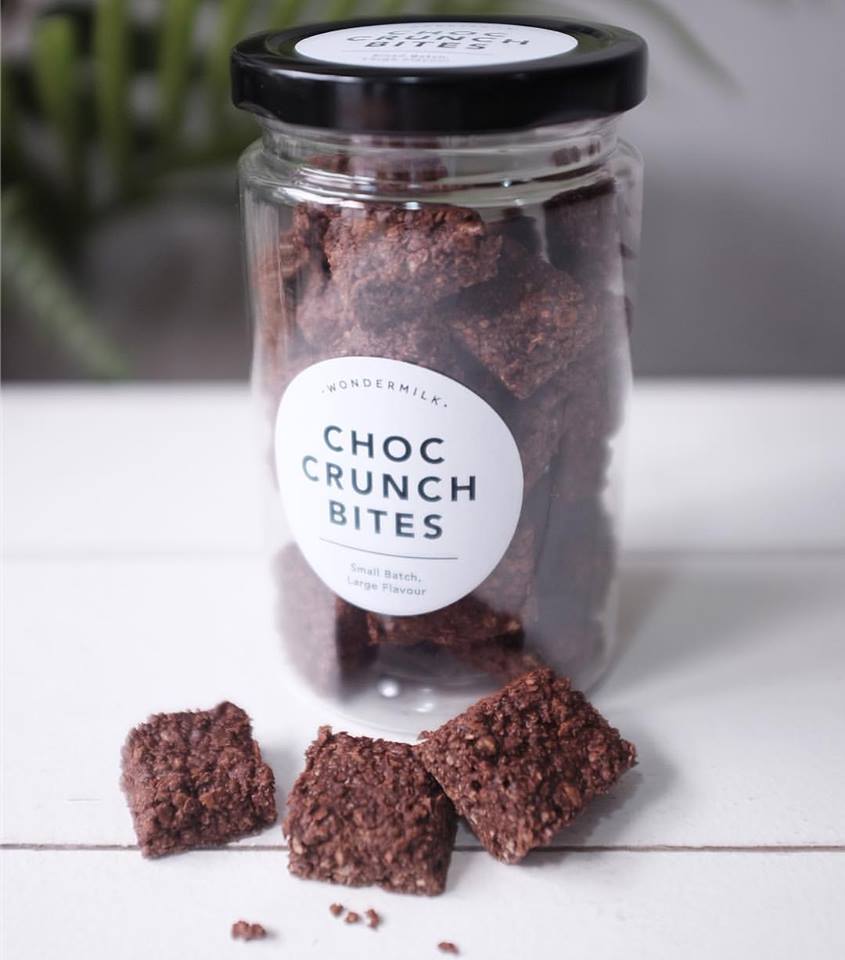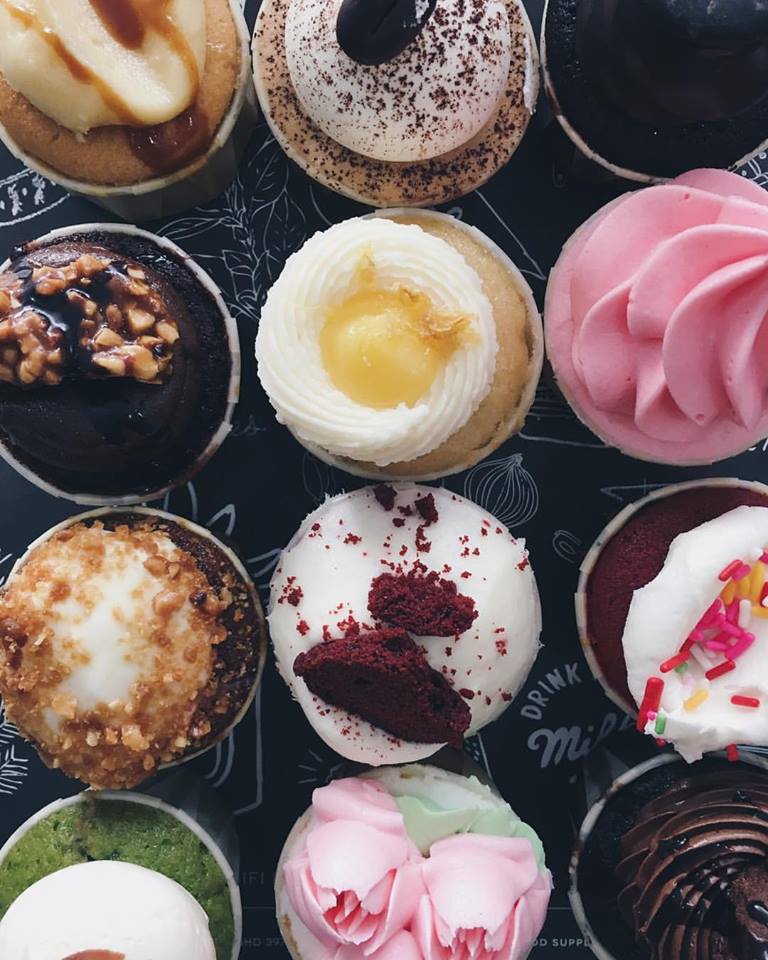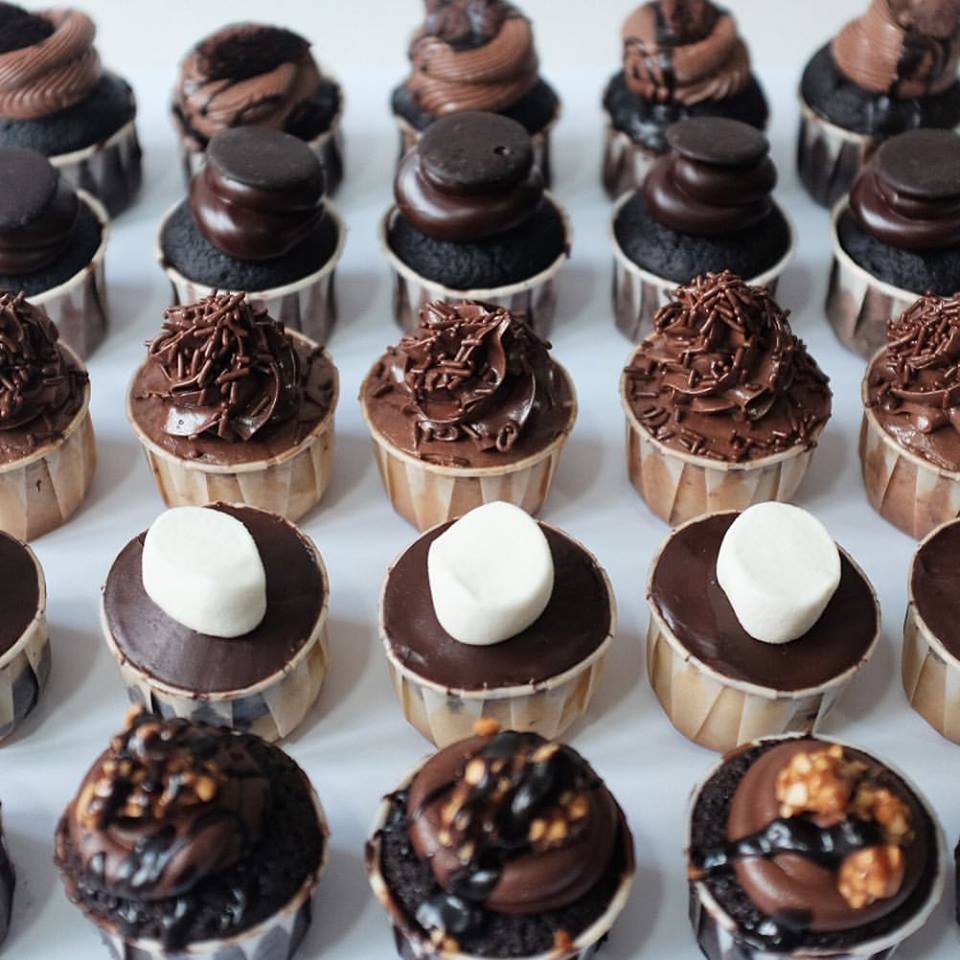 Wondermilk
Hours: Monday – Sunday, 10a.m. – 10p.m.
Address: G-77 Ground Floor, IOI City Mall Putrajaya, 62502 Sepang, Selangor
Website: Wondermilk
Tel: 03 8957 7645
7. Padi House
Padi House does not only reside in Putrajaya, but all things considered, it is still a rather low key café as compared to others. While the name itself may suggest a rather Malaysian menu, it is actually a good fusion of Asian and Western foods.
In their menu, there is a rather general list of food stuffs that can usually be found in menus in other cafés and restaurants. However, the one thing that stands out among all items on their menu is the Pavlova. It has gotten rave reviews, and may be the main reason of why their customers keep coming back.
Signature dish: Pavlova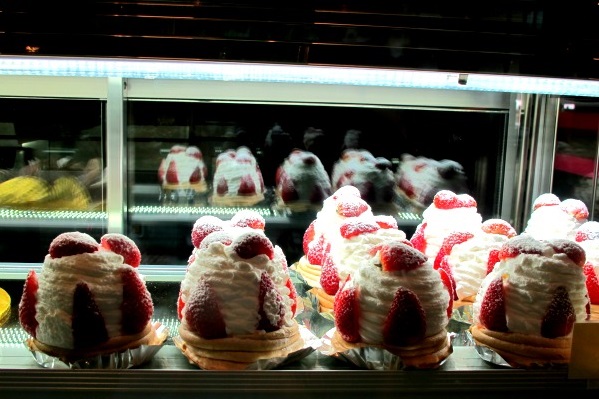 Padi House
Hours: Monday – Sunday, 11a.m. – 10p.m.
Address: Padi House, Presint 4, 62000 Putrajaya
Tel: 012 696 5421
8. Tokio Café
Since their opening, this café has yet to fail in attracting hungry customers to their domain and then have them return again and again. The environment is meant to be relaxing, so it is open air with fans to provide coolness for the customers. Still, for a place with a name like Tokio Café, one would think that the prices will be through the roof. Well, you are in for a treat, because their menu is affordable and always delivers value. Apart from that, instead of fusing Asian and Western, this café offers Japanese and Asian meals for their customers.
Among the list of items that are listed on the menu, two things stand out. Firstly, their cheese-baked rice is to die for, and the reviews it has garnered have certainly proven its worth. The cheese is up to standard, and it's not too heavy or too light for cheese lovers out there. If you looking for something light, they have Japanese club sandwich on the menu, which is a standout as well. It served with ham, cabbage, and mayonnaise, along with some chips to go with it.
Signature dishes: Cheese-baked rice, Japanese club sandwich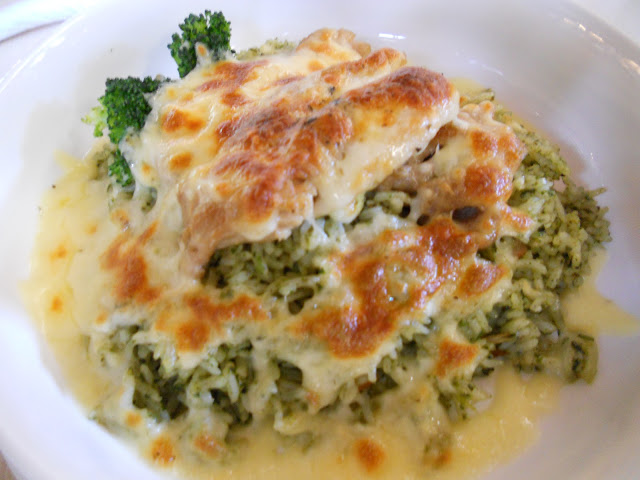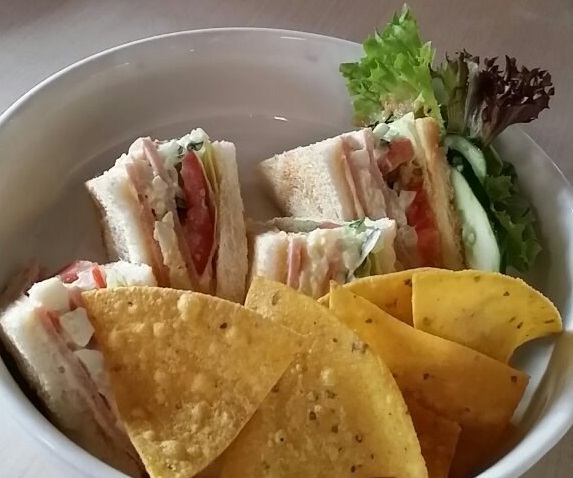 Tokio Café
Hours: Monday – Sunday, 11a.m. – 10p.m.
Address: Block 3503 Prima Avenue , Jalan Teknokrat 5 , 63000 Cyberjaya
Tel: 03 8319 1313
9. Monjo Coffee
Other cafés offer a variety of food and then a general selection of caffeinated drinks to call themselves cafés. However, this one stays true to its identity and serves genuinely tasteful caffeinated drinks, while also keeping up with the quality of the food they serve. Not only so, they are always in the think thank, attempting to come up with more options to complement each patron's tastes and preferences. Hence, with each time you are there, you may find yet another option on the menu that you can try out.
Monjo Coffee's drinks are not to be trifled with, but if you are truly looking for something that worth your taste buds burning, their hazelnut caffe latte is the one to go with! It is made with pure Arabica bean extractions, providing an exotic taste and aroma to the drink and further enhancing your latte experience that you will definitely want to see it 'latte'! Or you can try out the Vietnamese hot chocolate, yet another signature drink of theirs!
Signature drinks: Hazelnut caffe latte, Vietnamese hot chocolate