The moment I walked into Whip Up KL, I could smell coffee in the air and instantly felt energised. After I was seated by the friendly wait staff, I looked through the menu and found that everything looked insta-worthy. I couldn't decide what to get and luckily the friendly staff came over to help us and recommended what's good on the menu. The food arrived pretty fast and that earned Whip Up extra points in my book.
I had the "Avocado Croissant" which was recommended to me by the staff. It's basically avocado smashed together with eggs and salad, served on a crispy croissant and a side of salad. I felt like this dish would be perfect for breakfast as it's pretty fresh, healthy and not too filling. The portion isn't too big too which means that there's more space in my tummy for dessert later.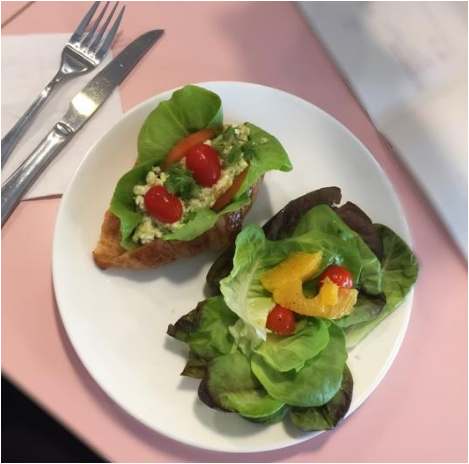 The second main I had was Whip Up's signature Nasi Lemak. The rice was fragrant and it came with a generous portion of chicken and potatoes, while not forgetting the sunny side up with a runny yolk. Personally, it was nothing too special, but it definitely has everything you look for in a nasi lemak and you really can't go wrong with this Malaysian dish when you've got all the basics in play.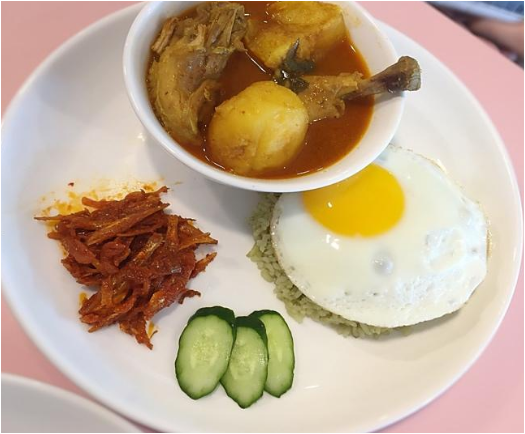 For drinks, Whip Up had a variety to choose from; from coffee to tea to juices and so on. I tried the Green Tea Latte and Iced Chocolate.
When the Green Tea Latte arrived, it was super pretty and I almost did not want to stir it. Its taste did not disappoint either as the matcha flavour was strong, while still being creamy and milky. It's perfect for any green tea lovers out there.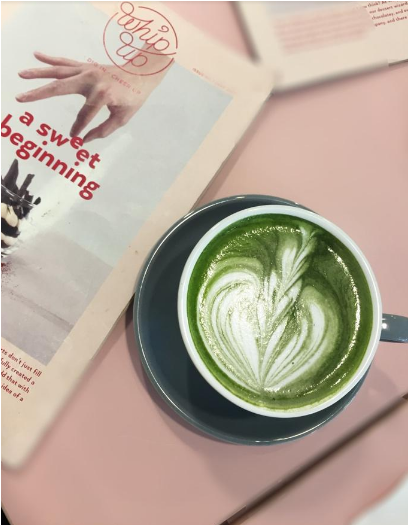 The Iced Chocolate came with a scoop of ice cream which was made in house by the team. The texture of the ice cream was smooth, creamy and full of flavour. The chocolate itself was pretty rich but surprisingly not too sweet either.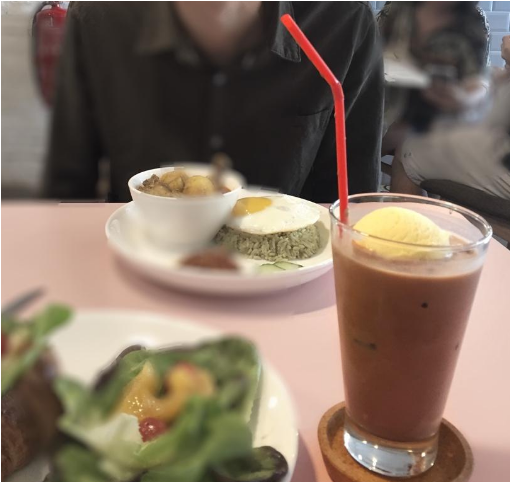 Finally, my favorite part of the meal has arrived: it was time for desserts. If you're a dessert lover like me, I'd highly recommend trying out Whip Up's desserts prior to your main meal, or opt to come in for the desserts alone. 
The first dessert I had was called Total Meltdown and I can totally see why it is named as such (the dessert melts rather quick and is meant to be eaten as soon as it's served). It comprised of a warm chocolate sauce mixed in with a tad bit of Bailey's and drizzled over a soufflé-like cake. It is also served alongside a scoop of vanilla ice cream and some caramelised walnuts. The warm sauce was thick and yummy and I felt that the Bailey's made the flavour pop more.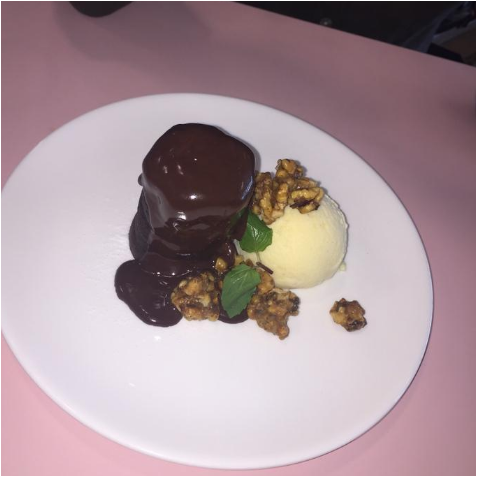 The final dish we tried happened to be my favourite from the evening. The Go Limango looked so good that I almost felt sad to pull it apart with my fork. The dessert is a soft cheesecake with a touch of lime that laid on a bed of crumble with some mangoes and coconut tuille on the side. It was a love at first bite and fortunately, tasted as good as it looked. The cheesecake was a thick mousse-like texture that went well with the crumble whereas the lime complemented the taste of the cheesecake well. It's a dish I would definitely come back for.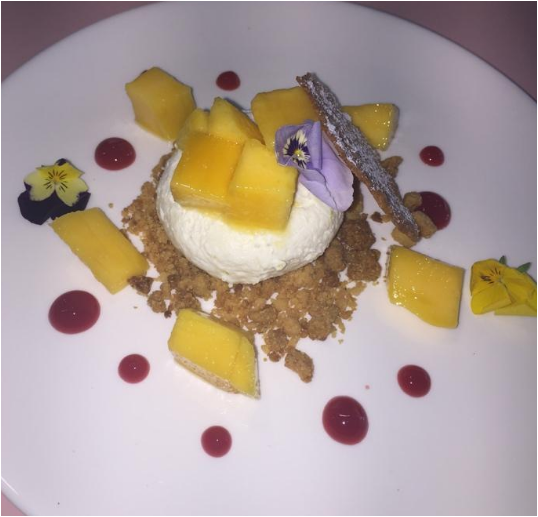 Whip Up is predominantly a dessert house concept but you'd still find main meals served here, though I personally found that their stronger suit lies in sweet treats. They've got a good mix of sweet and savoury as well as Western and Asian flavours, which means that there'd be something for everyone.
I was told that the plated desserts are Whip Up's attraction and having tried them for myself, I can see why. Go Limango, till we meet again.
Whip Up KL
Address: 270, Jalan Changkat Thambi Dollah, Pudu, Bukit Bintang, Kuala Lumpur
Website: Whip Up KL
Tel: 016-254 1351