When we first entered this Korean eatery in SS15, our eyes had to automatically adjust from the bright evening sun to the dark restaurant setting. We were curious as to why the lighting is dim in Outdark SS15 and it didn't take long for us to find out. One of the PR reps from Korea told DiscoverKL that it's because Korean men are shy. Yup, who would have thought? ?
"Korean men are typically shy and they find it hard to confess to the girl of their dreams. That is why in Korea, men would take their love interest to a dimly lit restaurant to set the mood for them to confess to her," the PR rep said.
That is how the dim-light concept came to be for this restaurant chain which is founded by a then-Busan university student in 2010. Outdark recently introduced its first restaurant in Malaysia in 2017 and the DiscoverKL team headed over to try out some of their bestsellers.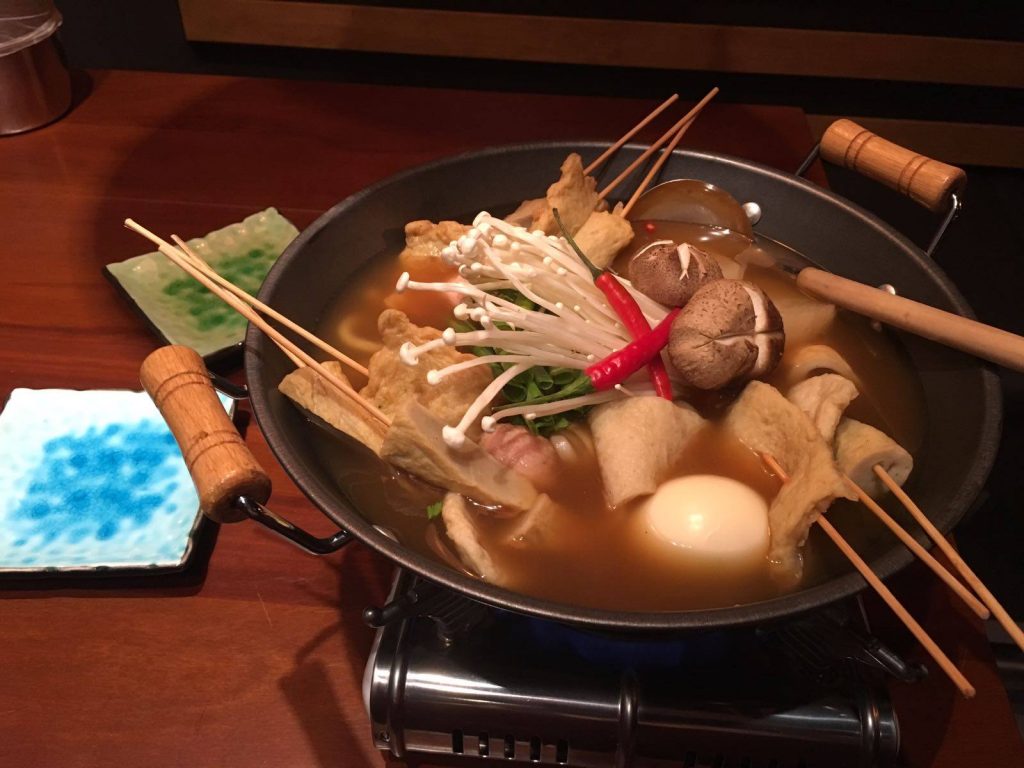 The first dish that started us off was the Oppa Fishcake Soup. This dish came in the form of a hotpot—a bigger version of the usual street-food bowl—with an assortment of Korean fishcakes and mushrooms.
We were amazed by the portion of the dish and how appetising it looked. The skewer of assorted fish cakes it came with was meant to be dipped into a hot broth. The hotpot also came with a hard boiled egg and some udon noodles.
The broth was a light one, with a mild sweetness from the radish and savoury from the fishcakes. The chili also added a nice kick to it, but if you're not too keen on spicy food, it'd be best to consume only a small portion as the spiciness builds up the more you eat it.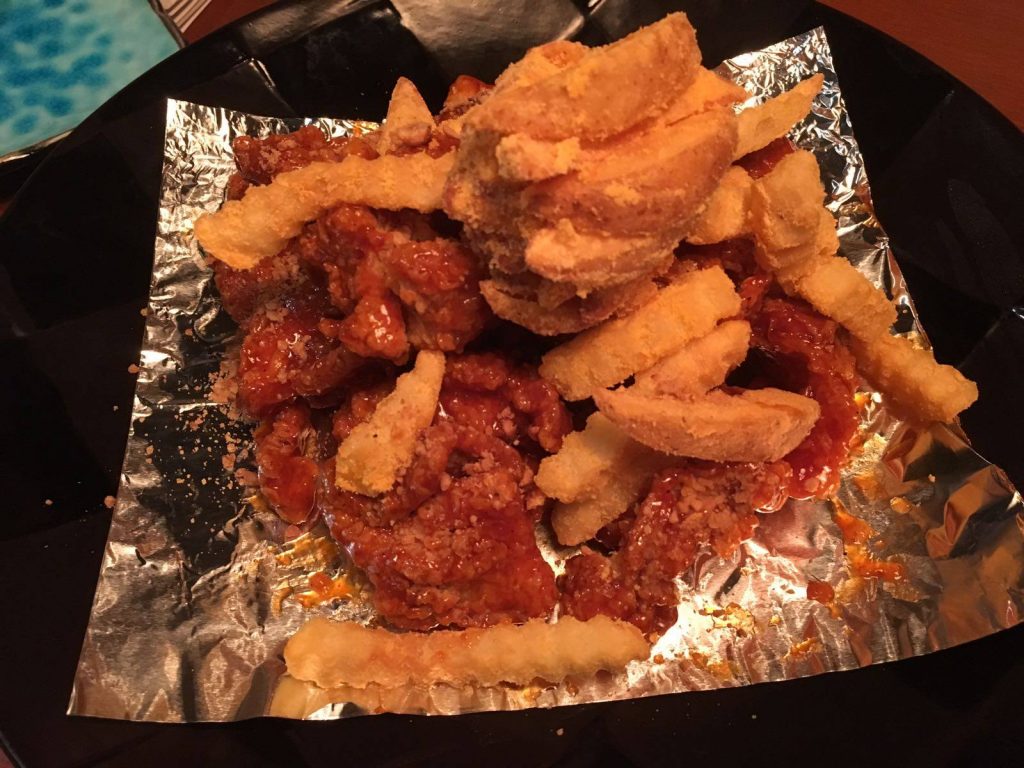 Remember in every K-Drama how the main male lead takes his love interest out for some fried chicken and soju after a heartbreak? Well, let's just say that the only heartbreak we went through was the fact that we didn't get to have seconds of this dish.
The Busan-style Originate Outdark Chicken with Sweet and Spicy Sauce consisted of fried boneless chicken pieces which has been battered up and fried to crispy perfection—with the flavourful sauces coating over each piece nicely. We also got to sample the rest of the sauces as a dip and each had its own unique taste.
Personally, I enjoyed this dish even though I'm not much of a fan of sweet or spicy food. Somehow, the balance between the sauces and the tender chicken pieces hit a sweet spot for me. This dish was also the obvious crowd favourite.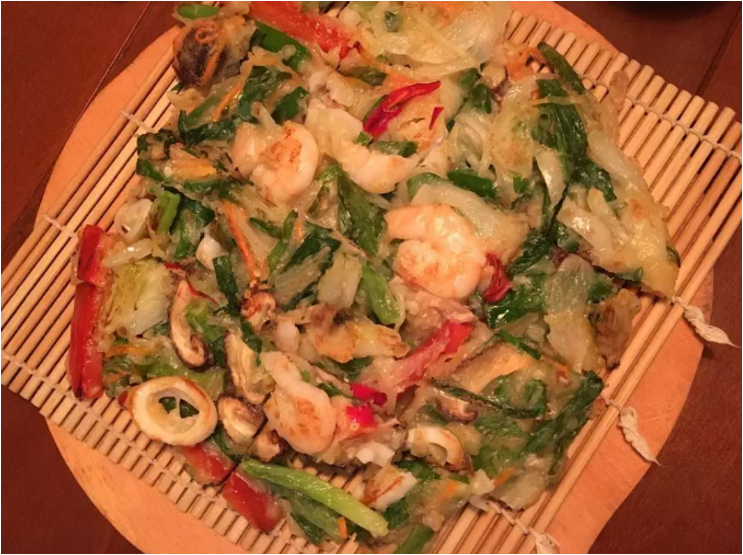 Where first impressions count, the Dongrae Seafood Jijim did not disappoint. The abundance of prawns and green vegetable was a good start.
Next came the taste test. The pancake itself was slightly soggy which took away the crunch but that's how the dish was intended to be; soft, chewy and melts in the mouth. Taste-wise, you had a mouthful of prawn, chives and green vegetable with each mouthful. We certainly weren't going to complain about that. It also was not overtly oily like some Korean pancakes tend to be.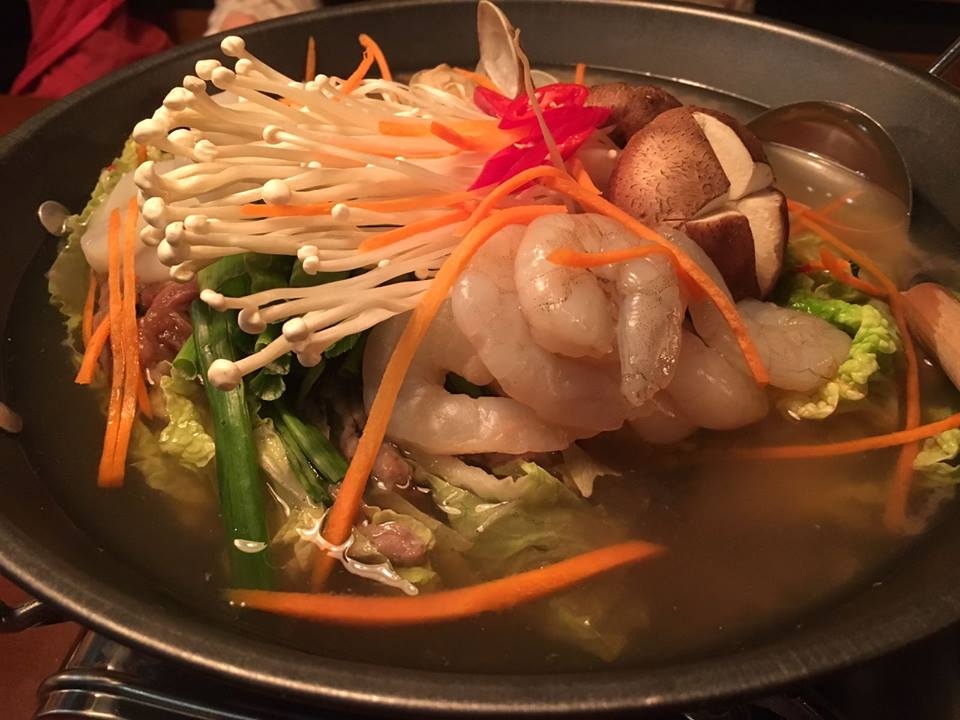 The Chef Choi's Special Hotpot was loaded with ingredients and we looked at each other with raised eyebrows, wondering if our team of 4 girls could stomach this dish. The folks at Outdark assured us though that we can definitely finish it amongst our group.
The hotpot consisted of seafood and vegetable which gave the clear broth a distinct taste. It had a strong beef flavour to it. Personally, I would have preferred it if the broth was on the milder end as it tasted too sweet for my liking but the tender meat earned itself a gold star. It was hearty and comforting and did not leave you feeling bloated at the end of it.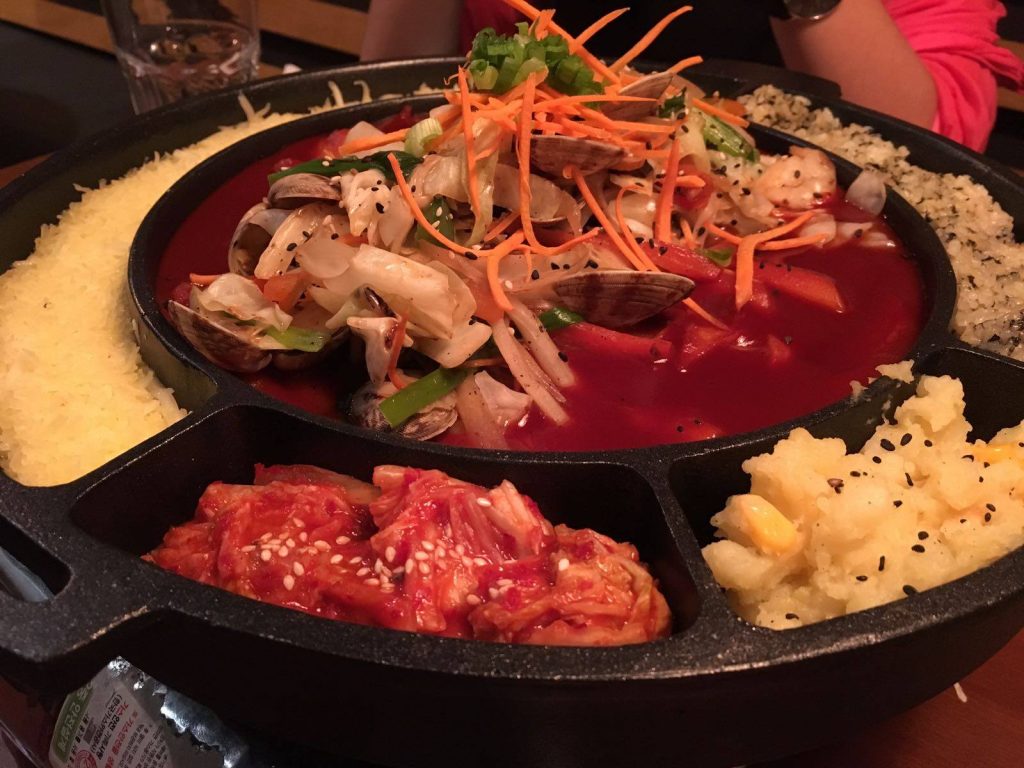 Our fifth and final dish was the Stir Fry Ddeok-bokki. Expectations were flying off the roof with this dish when we saw the cheese bubbling from the heat.
Taste-wise, the red chili pepper paste could do with a little more spiciness to it as it felt rather bland but the clams and prawns helped with the overall flavours. The ddeok-bokki blended nicely within the sauce and the sides–cheese, kimchi, corn, mashed potatoes and seaweed rice–were good accompaniments.
As there were many elements within the hot plate, we could pick and choose which dishes we personally preferred and there was definitely variety.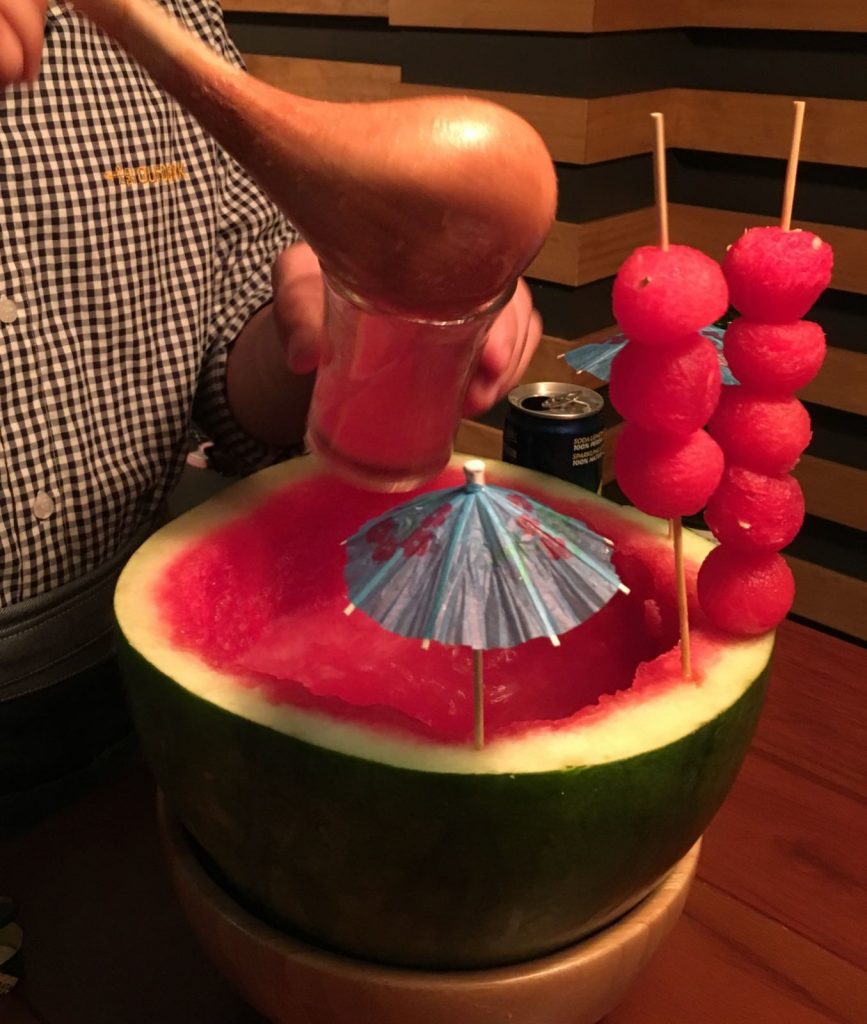 We finished off our meal at Ourdark with a refreshing Subak Soju cocktail that consisted of soju, watermelon, and Sprite. We watched the drink being prepared right in front of us by the wait staff at Outdark. The outcome was a drink that was sweet from the fruit and slightly bitter from the soju.
Overall, Outdark succeeded in complementing its food with its setting. We learnt that Koreans tend to prefer sharing food, just like Malaysians, and it justifies their larger portion of food which is meant to be shared amongst a group of friends or a family.
As we left the restaurant, we saw groups of students and families chowing down on some sharing platters and managed to watch first-hand what Outdark's vision is all about.
Outdark SS15
Hours: 5pm-2am, daily
Address: 104, Jalan SS 15/4, Subang Jaya, 47500, Selangor Darul Ehsan
Website: Outdark SS15
Tel: 03-5886 1948
Feature Image Credit: FAT Worlds, Selena Thian