The House of Tsukemen, Mitsuyado Seimen, recently opened its doors in Malaysia, and it's clear that it'll soon be a hit amongst Malaysians—just like last year's opening of the first Monjayaki restaurant in KL.
Mitsuyado Seimen's tagline is "Tokyo's Best Kept Secret" and their specialty is the dipping noodles, also called Tsukemen. These cold ramen noodles are served in an empty bowl alongside a bowl of hot broth meant for dipping the noodles in. In Japan, these dishes are known to be eaten over the summer season.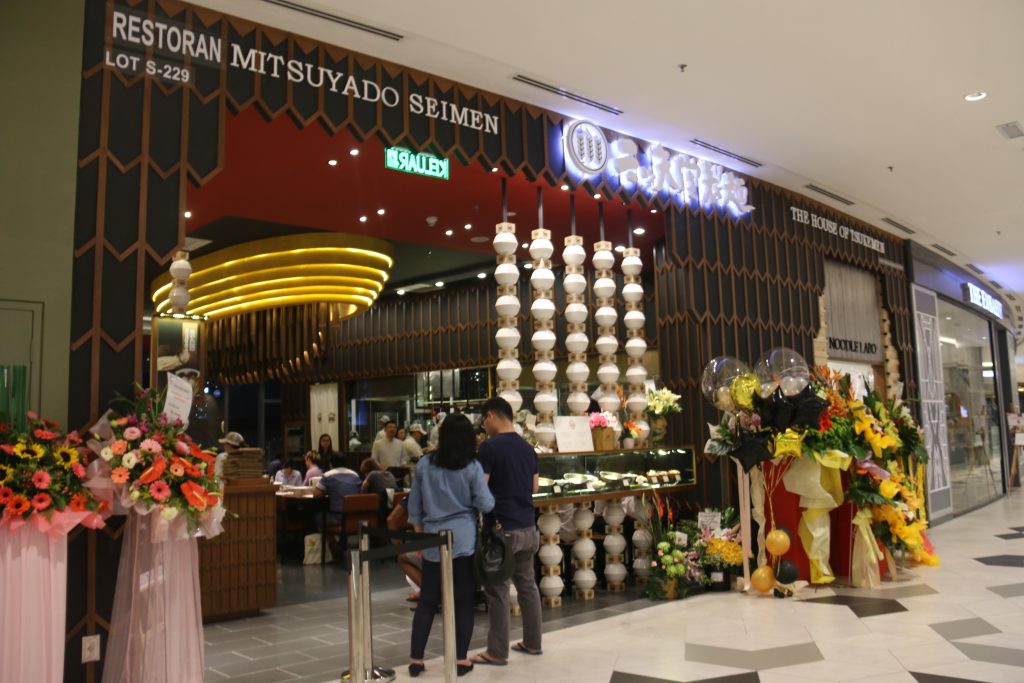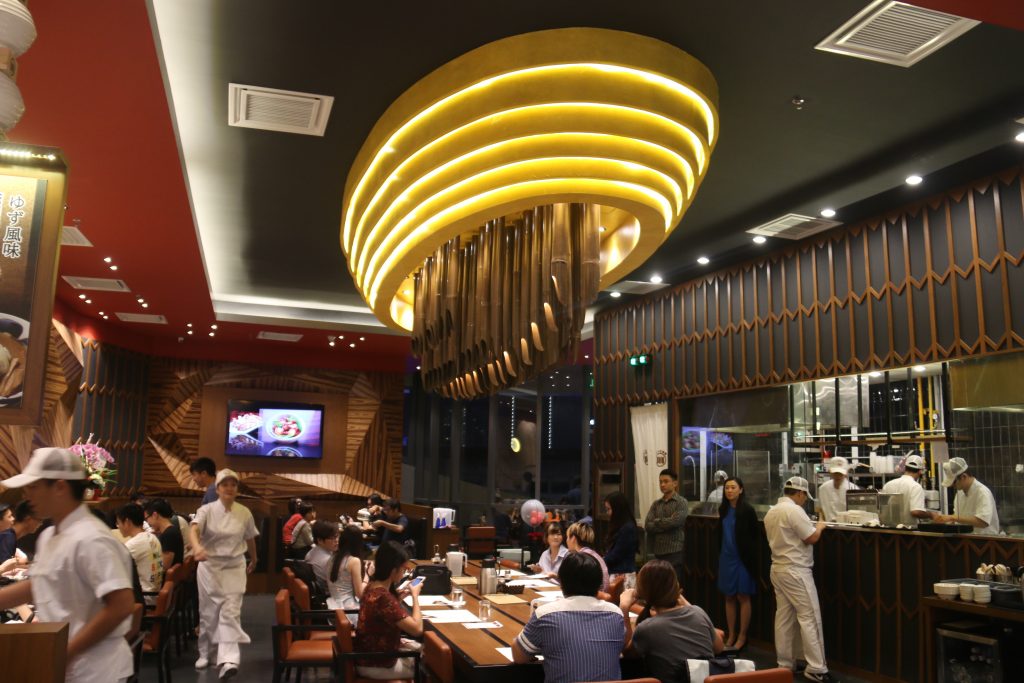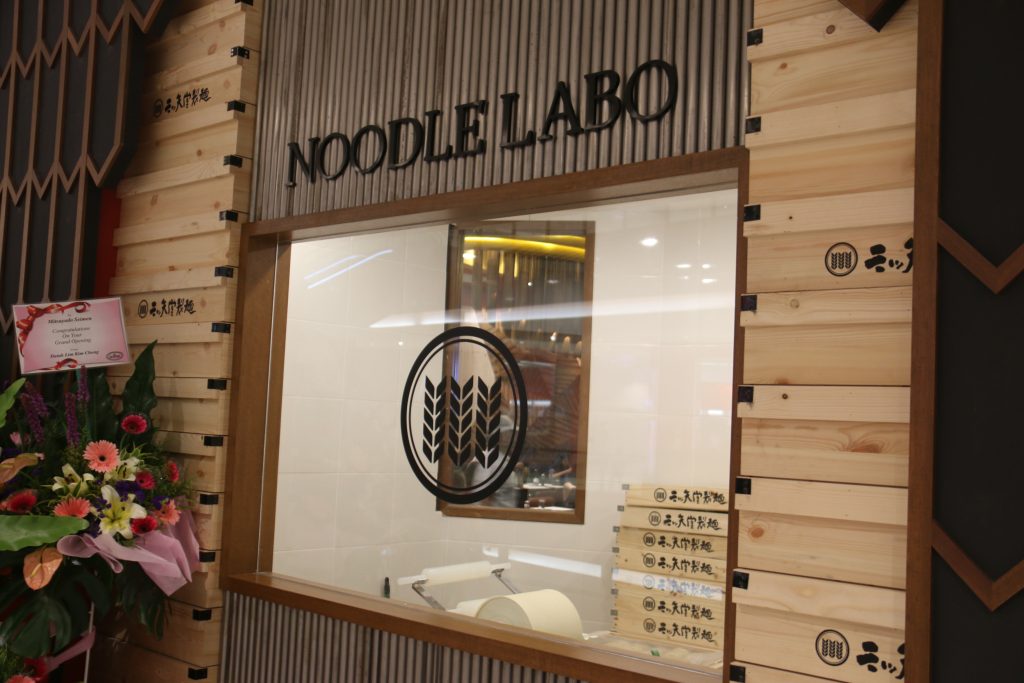 There's a dedicated Noodle Lab called the Noodle Labo where, depending on certain times of the day, you can actually watch chefs making buckwheat noodles from scratch.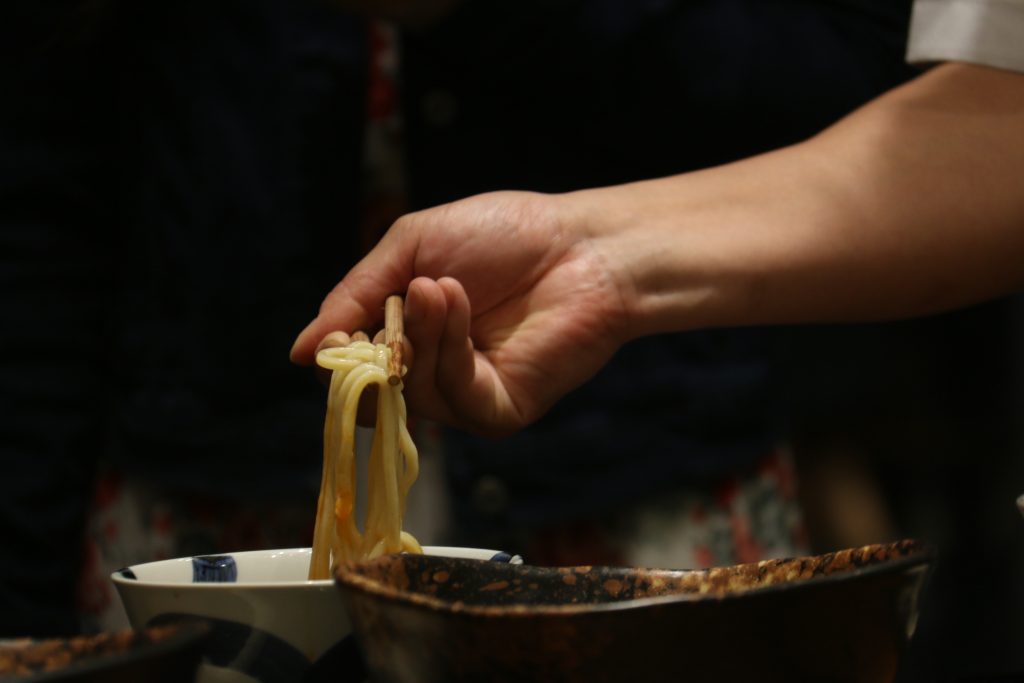 The buckwheat noodles are freshly prepared daily and it is made using ingredients which has been flown in all the way from Hokkaido. If the wait staff tells you that you'll get a taste of Japan, he/she is telling you the truth because you really will experience that here.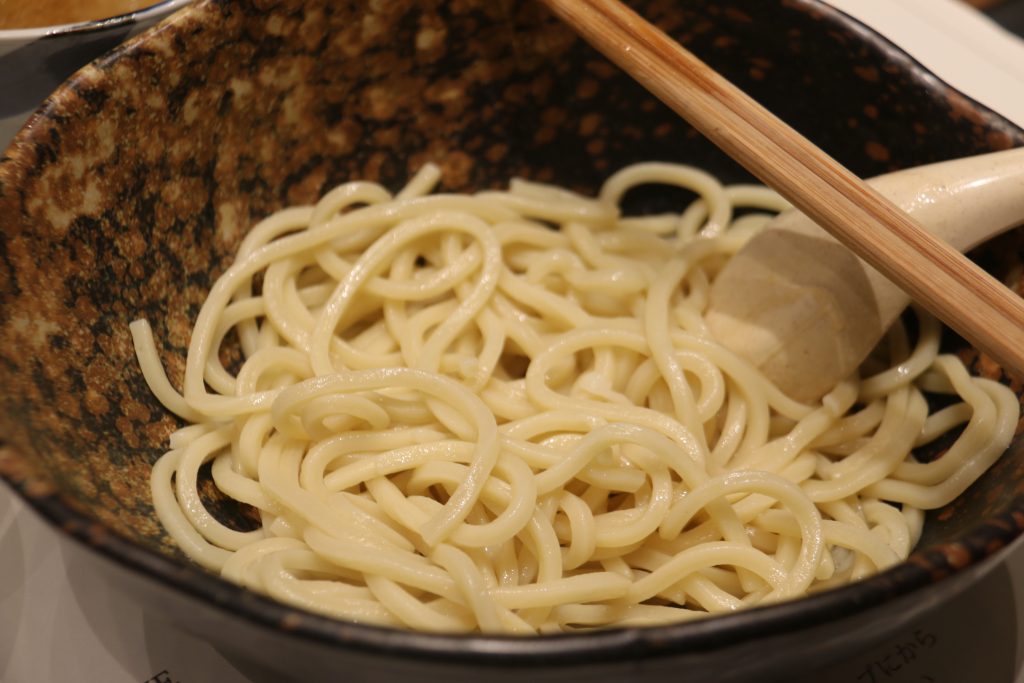 The noodles itself has a chewy texture but you're not meant to have it on its own. It's meant to be paired with the cordial broth.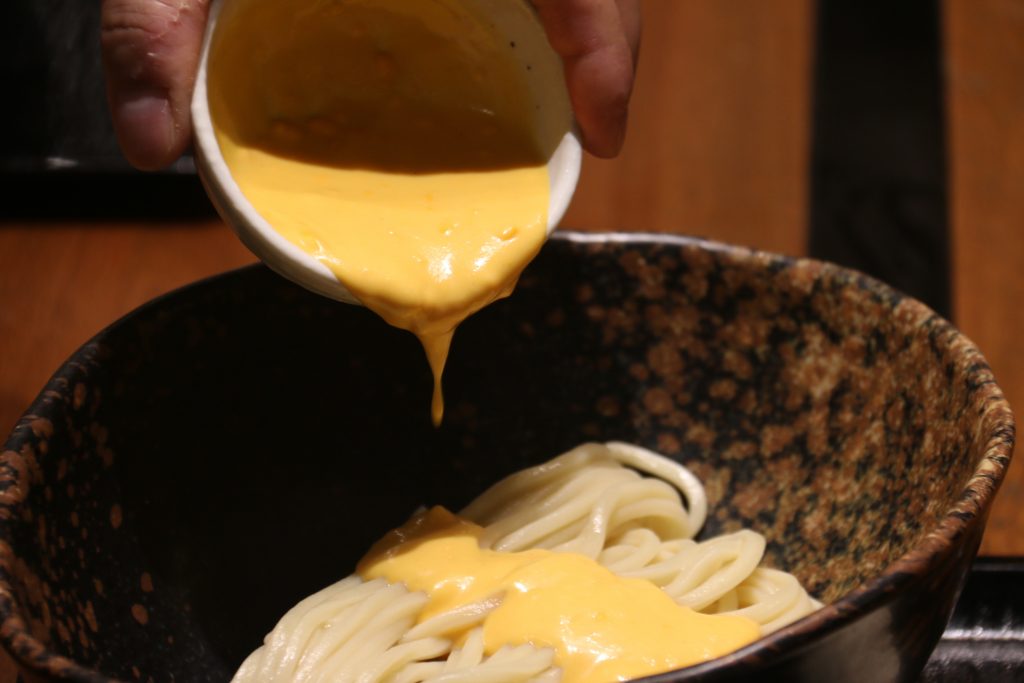 The Cheese Tsukemen (Regular: RM29.90, Large: RM31.90) is not your typical traditional ramen noodles, more so when it is paired with cheese. Personally, I felt that the noodles did not stand out even when mixed in with the cheddar cheese and pork bone broth. It has a subtle sour and tangy flavour that takes a bit of getting used to but at least the flavour is not overpowering.
It's important to note the consistency of the cheese though. Most cheese sauces, especially when served hot, would tend to curdle after being left out in the open. This cheese sauce did not. It retained its velvety texture well.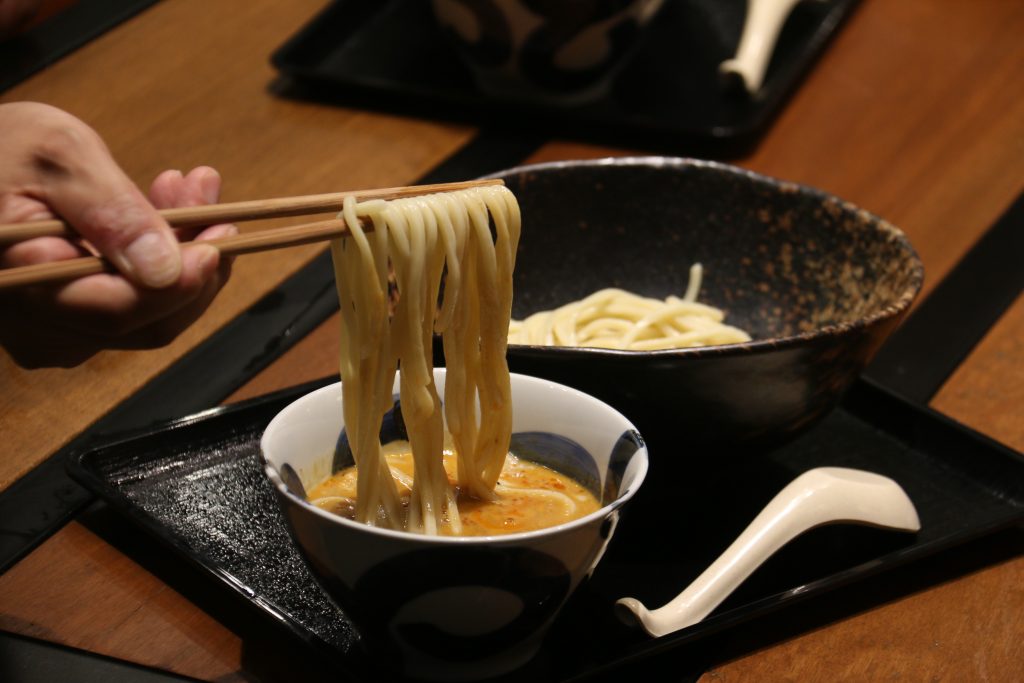 TanTan Sesame Tsukemen (Regular: RM27.90, Large: RM29.90) is one of Mitsuyado Seimen's bestsellers for a reason. Despite being simple in concept (noodles with a sesame dipping soup and pork cubes), it was warm and hearty. Perhaps, this could be attributed to the fact that the broth is made up of pork bones which has been boiled for at least 12 hours. The broth itself has elements of sweet, spicy and sour all at once and it's a symphony in the mouth. The TanTan Sesame Tsukemen's looks does not give its flavour enough justice, that's for sure.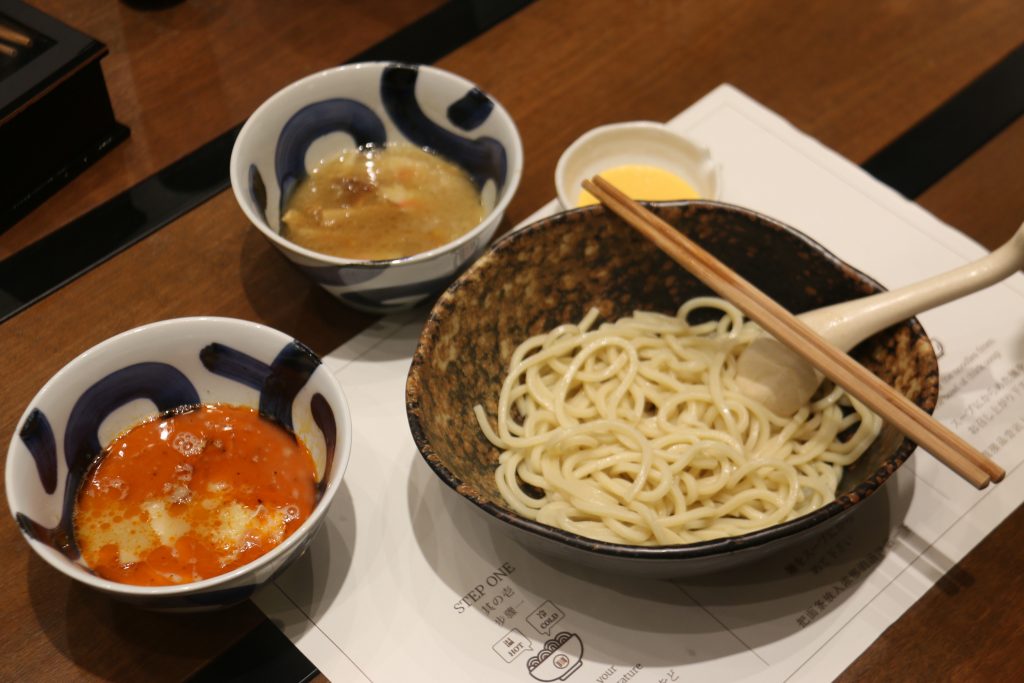 If you enjoy the flavour of spice but not the actual element of it, the Karashi Tsukemen (Regular: RM26.90, Large: RM28.90) was probably made with you in mind. The Karashi Tsukemen uses Korean chilli instead, giving it a sweet chilli taste. The broth itself consists of generously-sized chunks of pork meat, Japanese fish cake and bamboo shoots. Personally, I found it a tad bit savoury for my liking but thankfully, the slight smokiness overpowered the savoury element.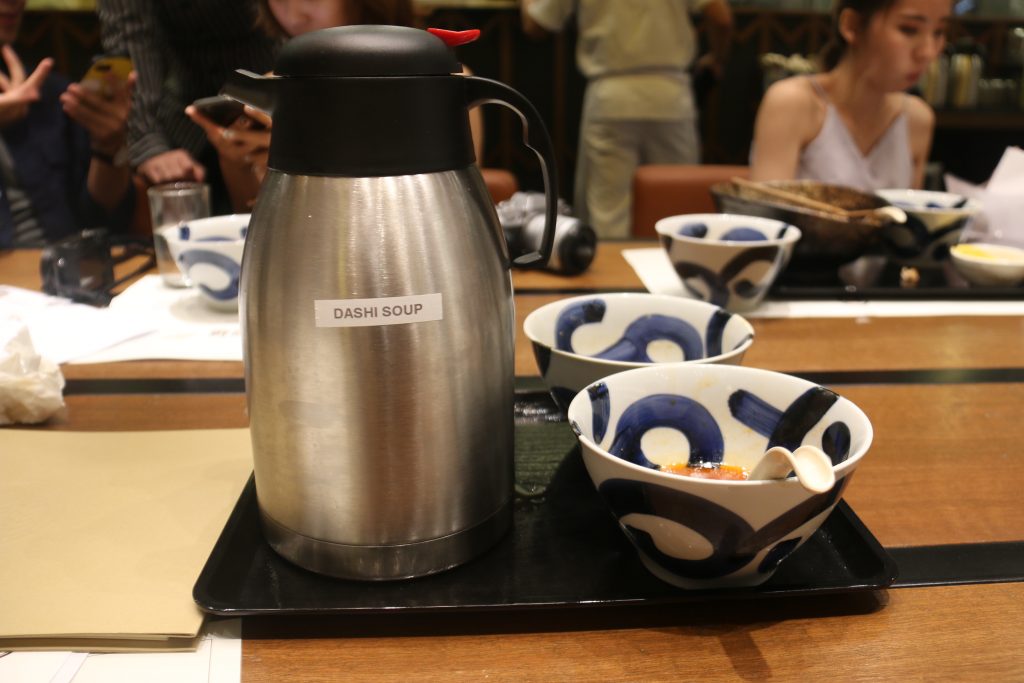 If you still have a little room for some soup, you can top up your own noodle bowl with some Dashi Soup. Flasks of warm Dashi Soup are provided at each table but if there isn't one, you could ask the wait staff for it too. Most restaurants do not provide a Dashi Soup top-up so it's nice to know that Mitsuyama Seimen does not skimp on that.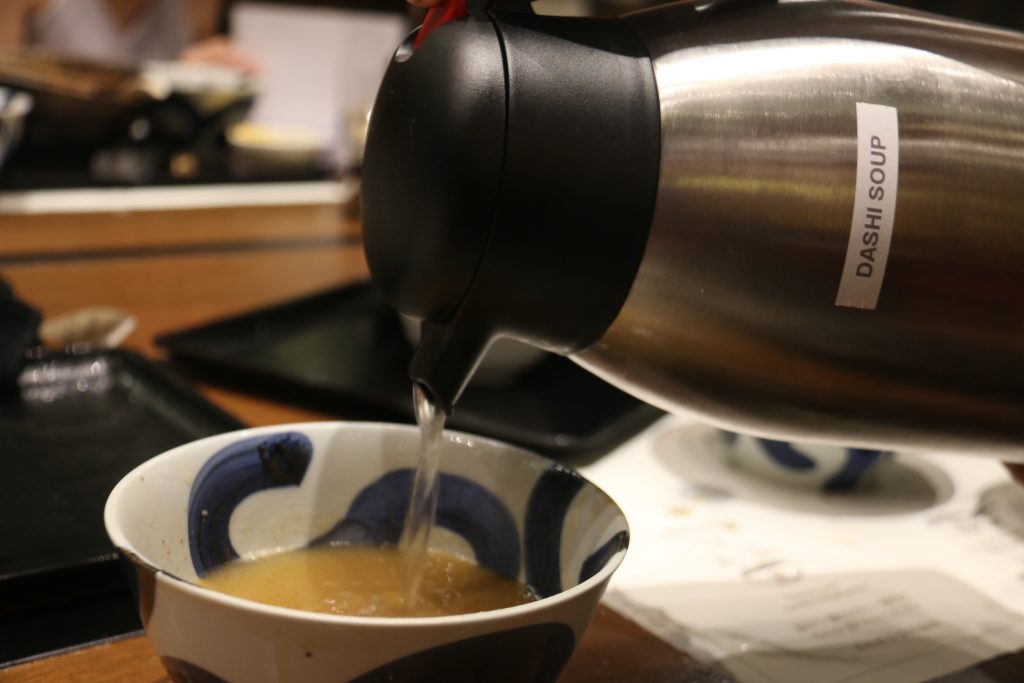 Overall, having fresh tsukemen is indeed a new experience for us but novelty aside, it's worth a try. Malaysians may not be used to the steeper price tags (especially 'cause these are essentially just noodles) but you certainly pay for quality. Many Japanese restaurants label themselves as 'authentic' but having had a meal at Mitsuyado Seimen, I can say that what I had was truly Japanese, not just in terms of flavour but also in terms of its ingredients.
Mitsuyado Seimen
Hours: Daily, 10am-10pm
Address: Level 2, Unit S-229, The Starling Mall
Website: Mitsuyado Seimen
Tel: 03-7662 5929